DRV – Laatzen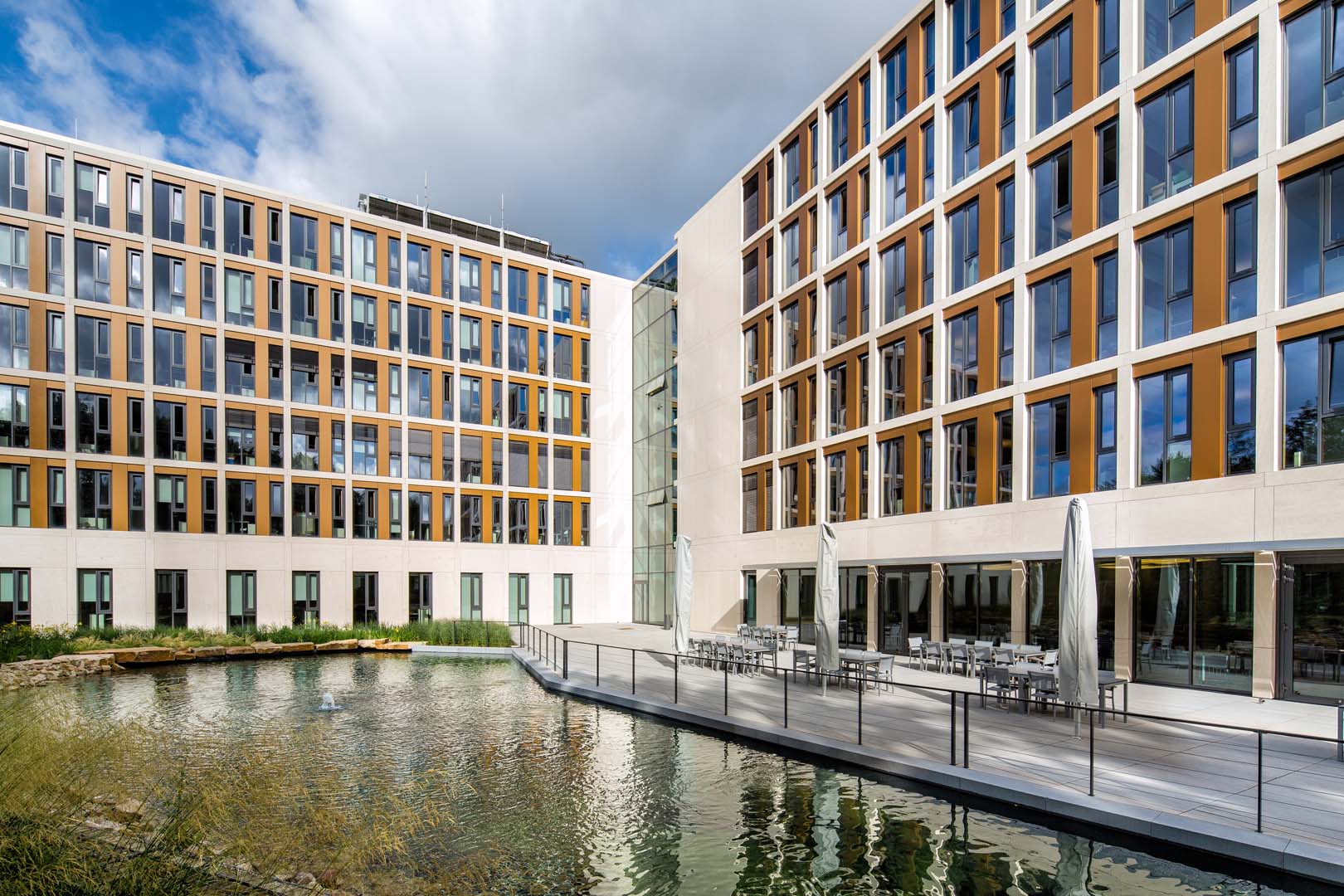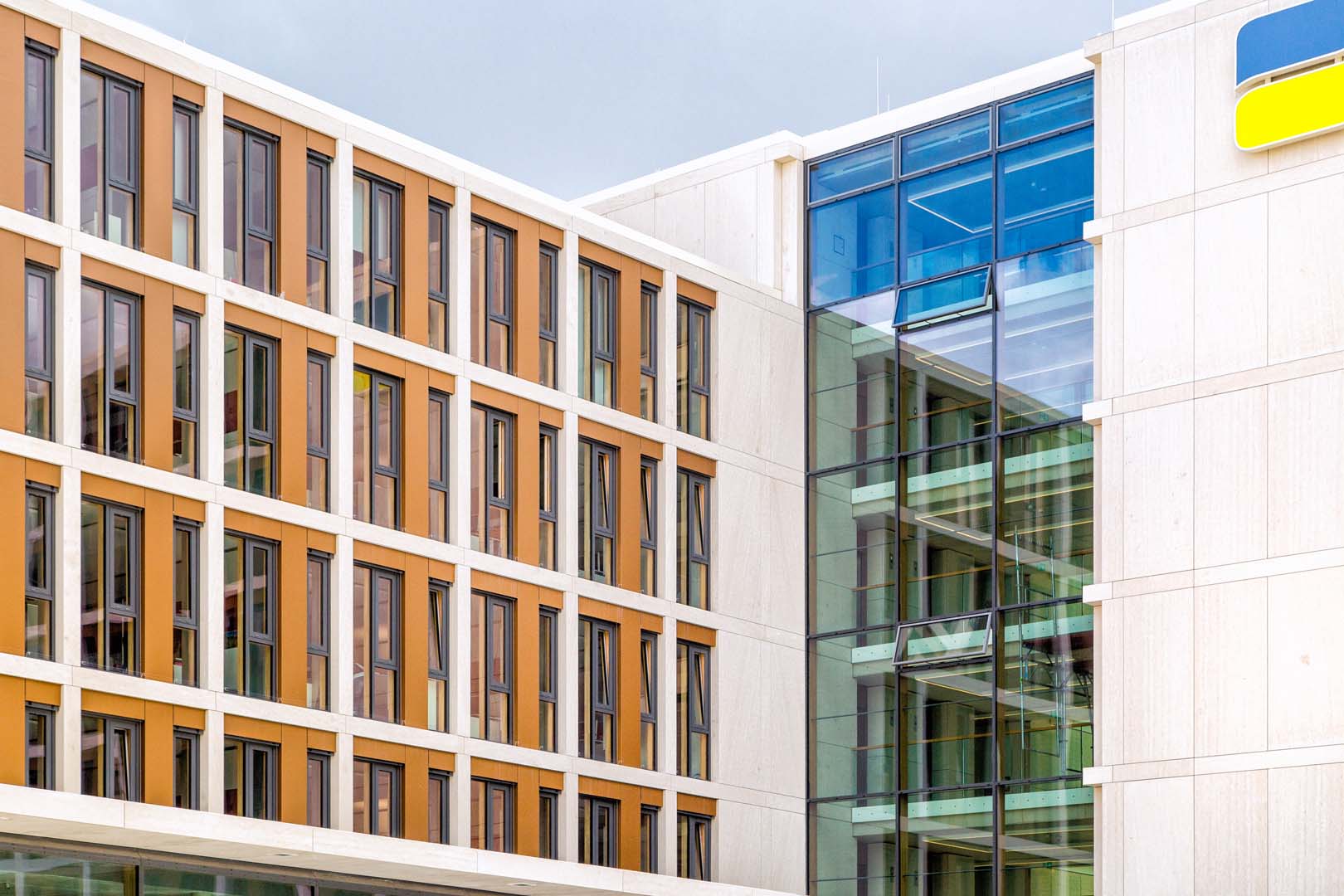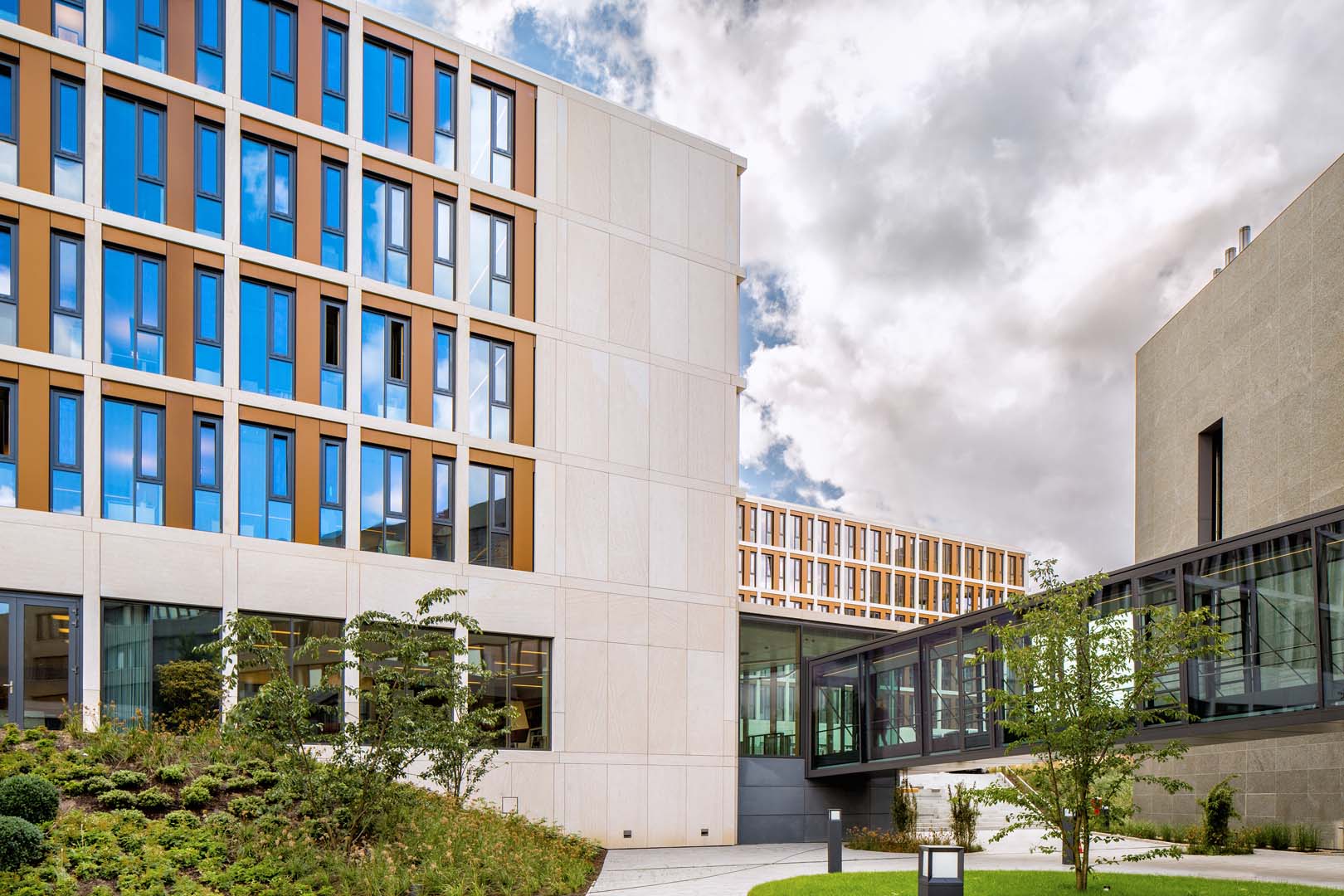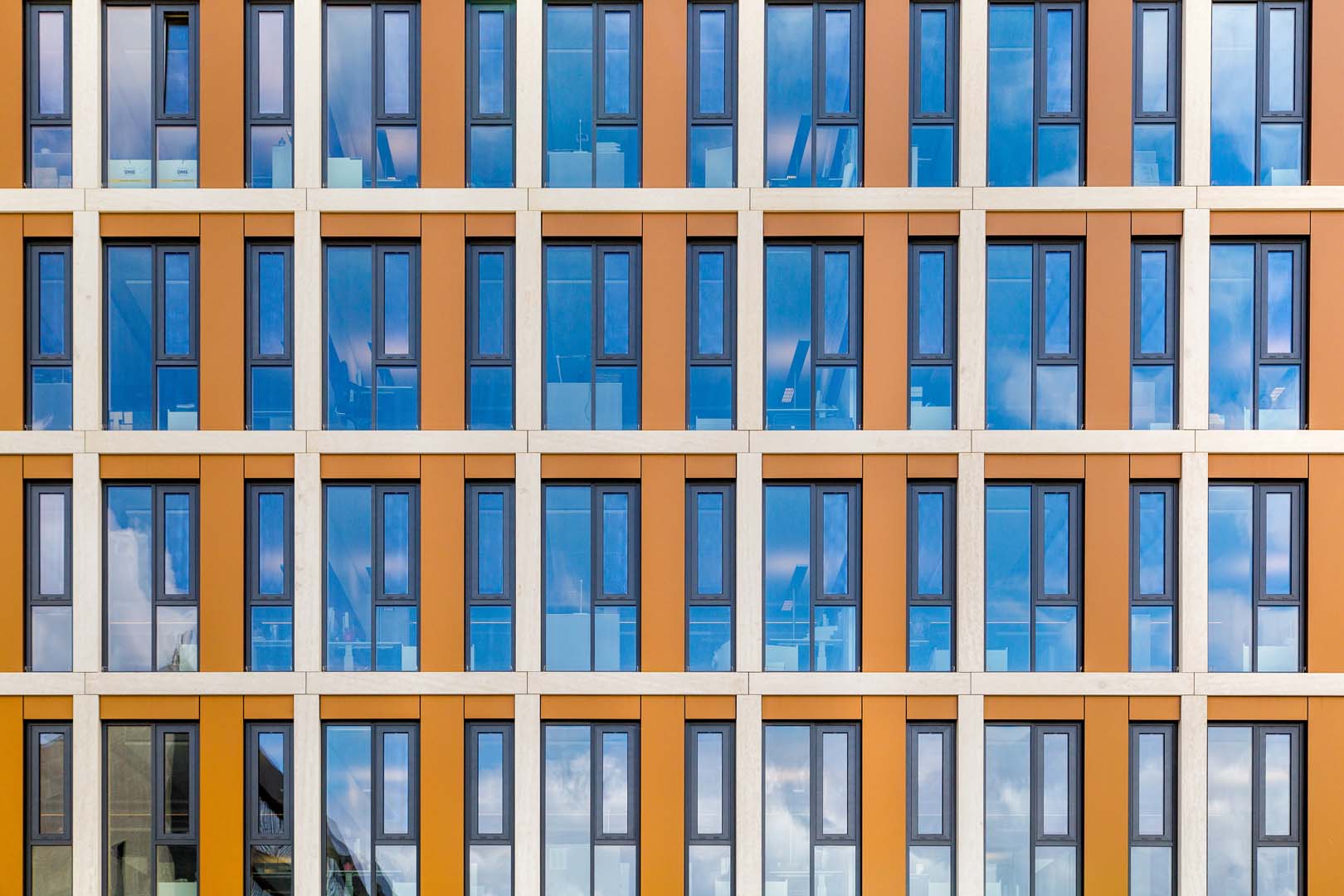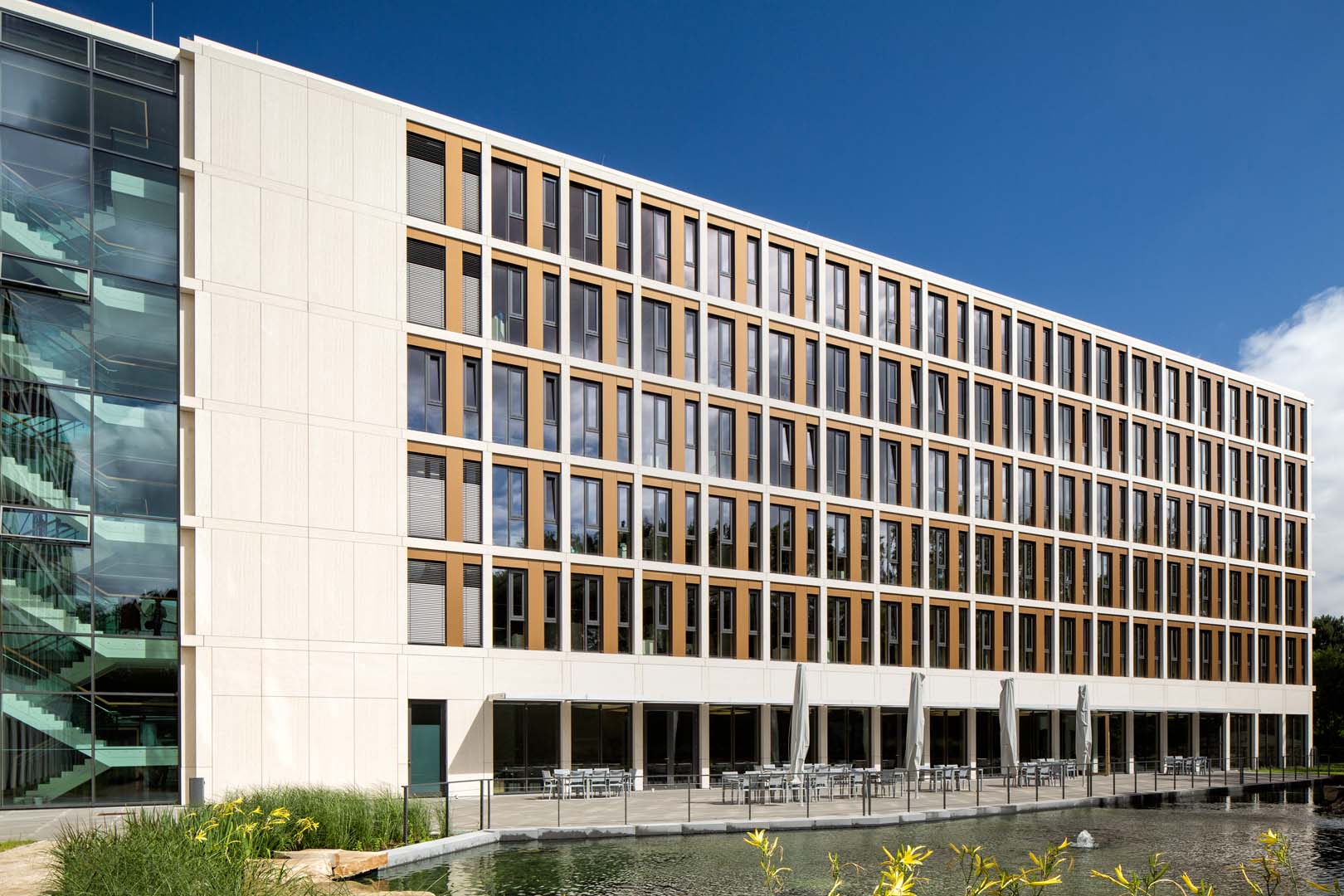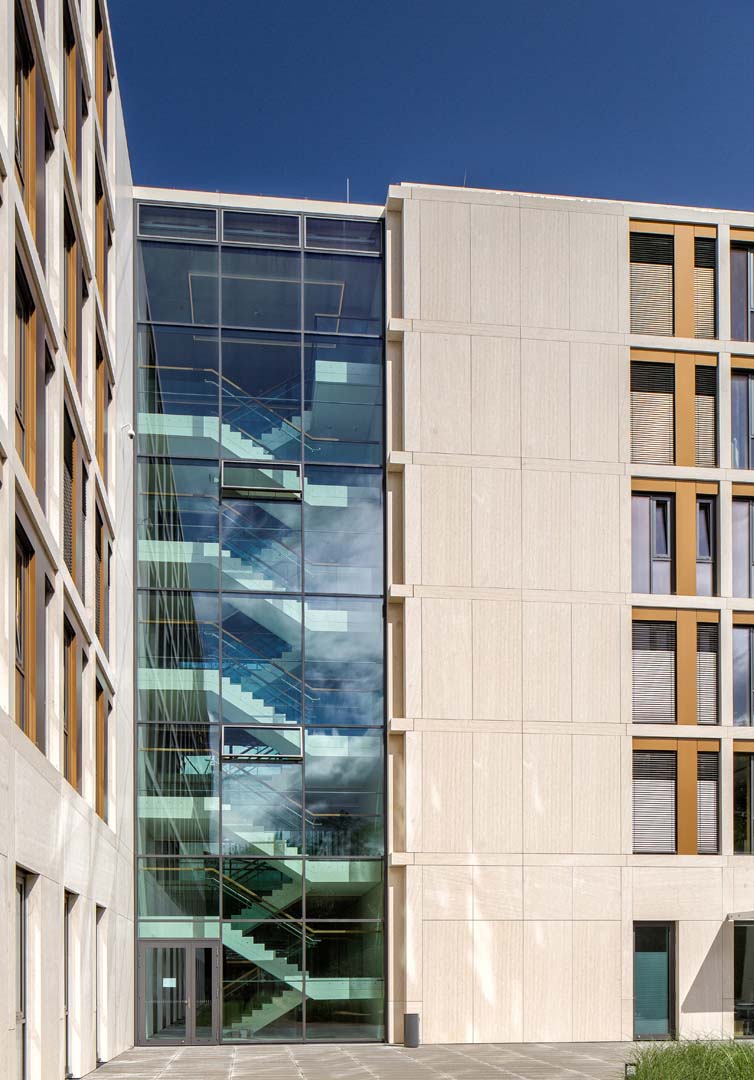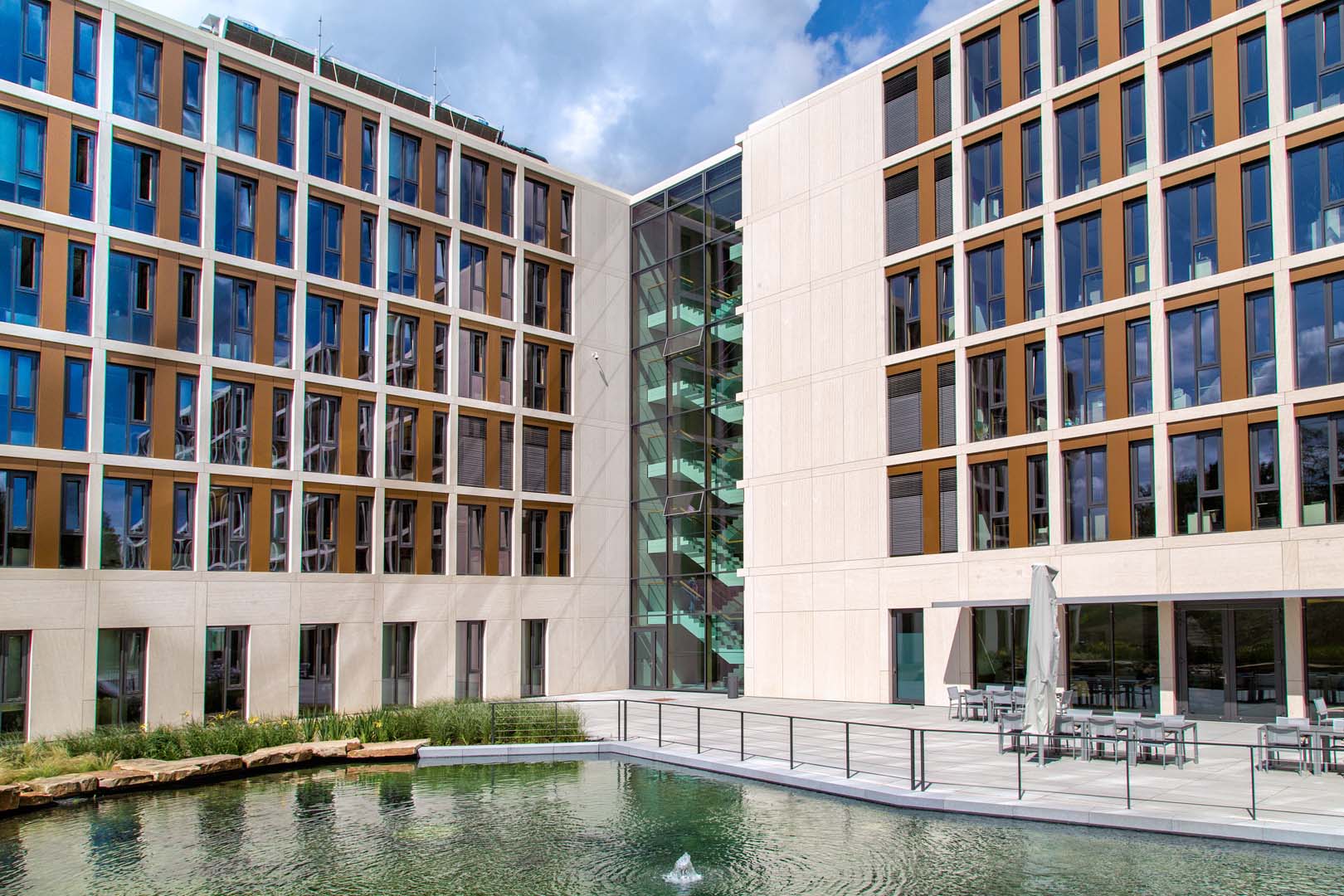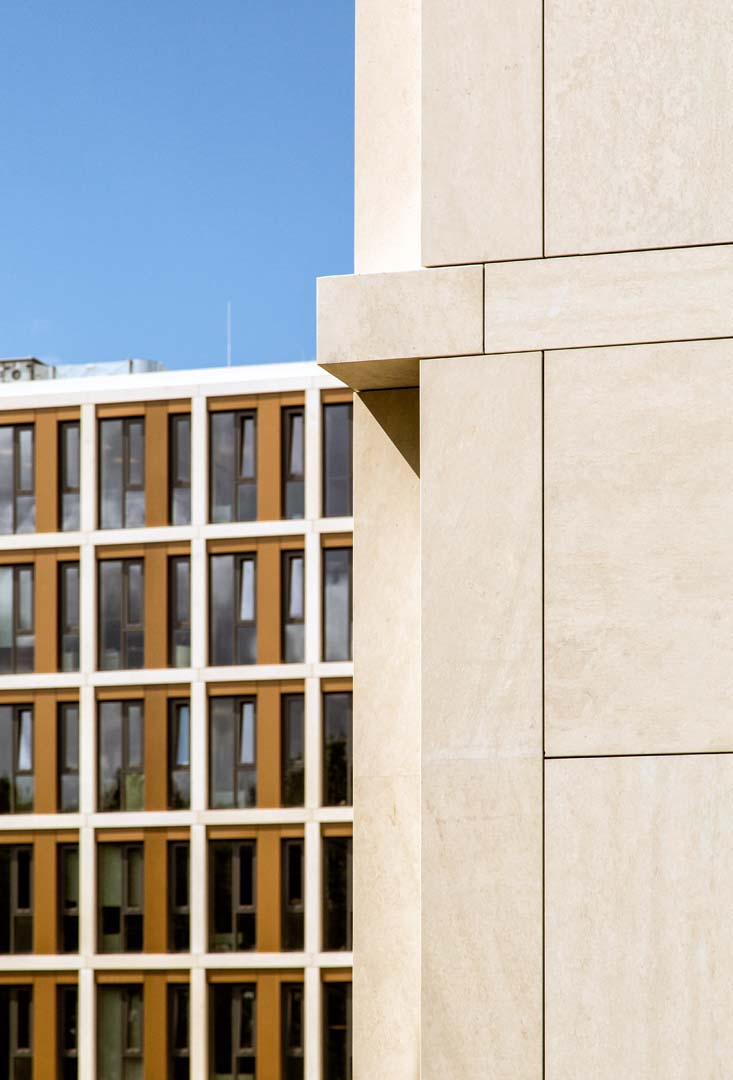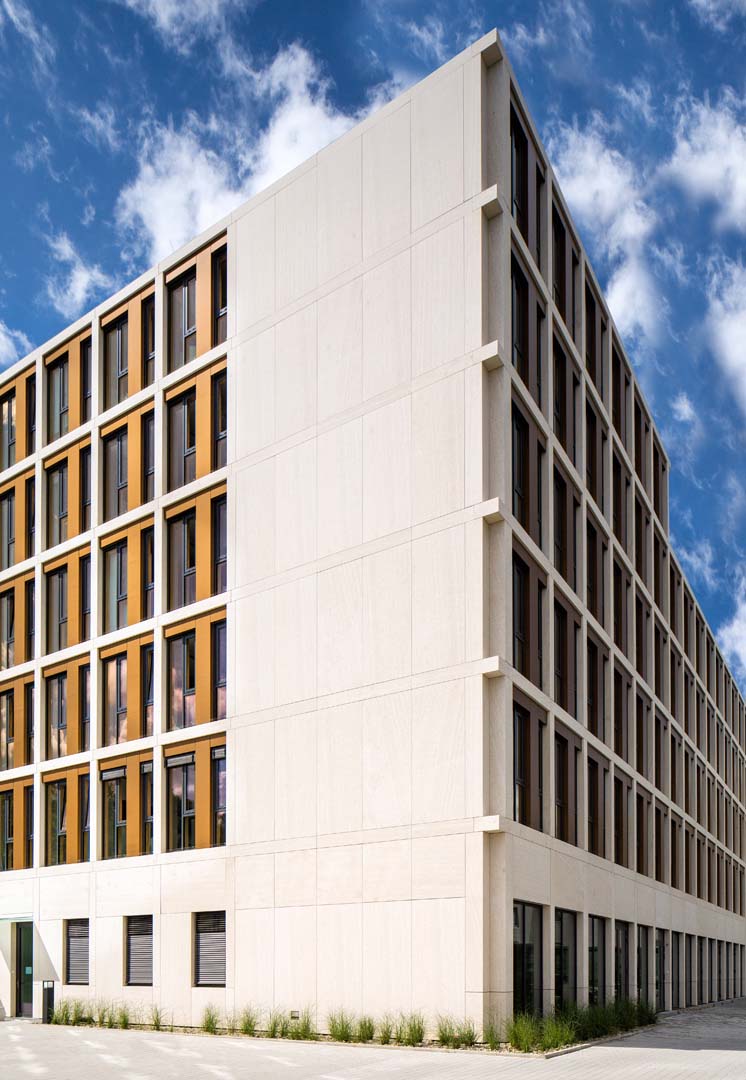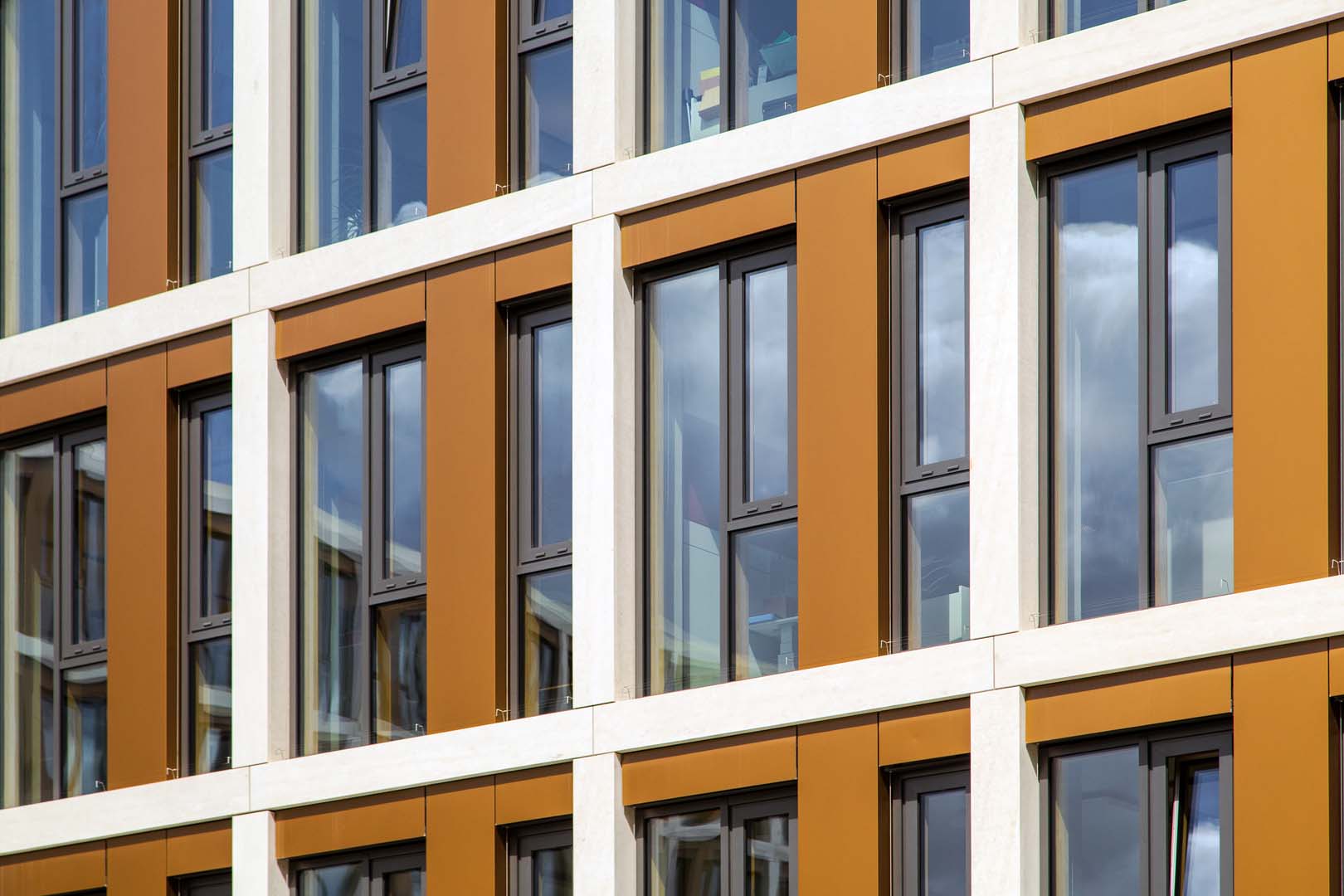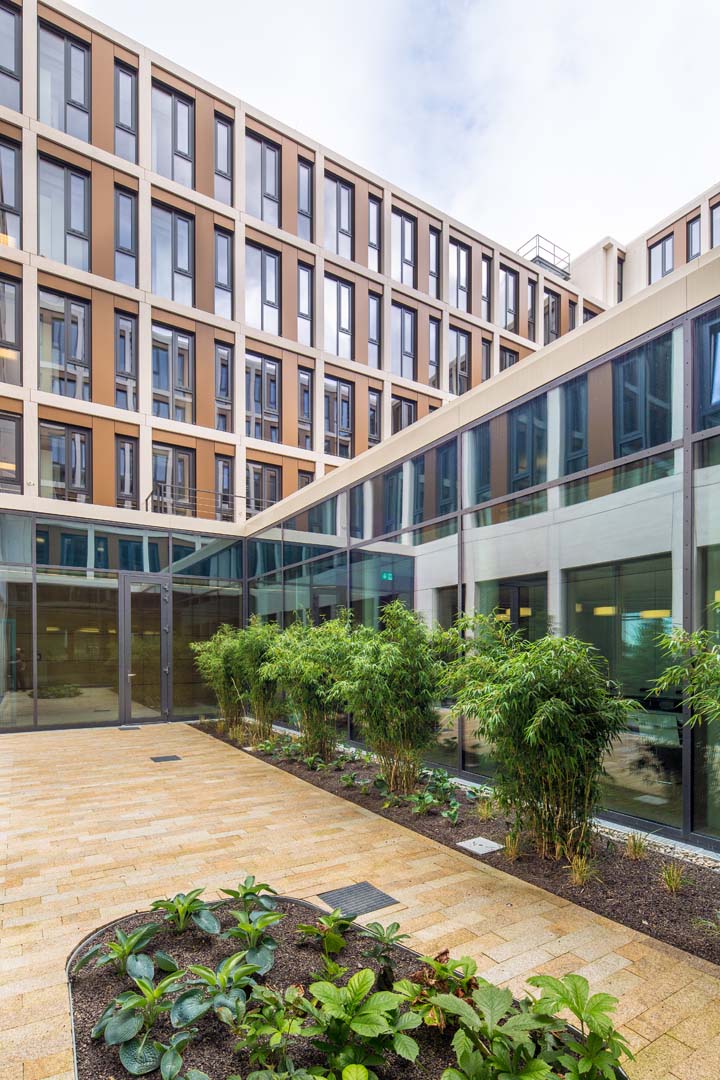 DRV Laatzen_©JCollingridge_01
DRV Laatzen_©JCollingridge_02
DRV Laatzen_©JCollingridge_03
DRV Laatzen_©JCollingridge_04
DRV Laatzen_©JCollingridge_05
DRV Laatzen_©JCollingridge_06
DRV Laatzen_©JCollingridge_07
DRV Laatzen_©JCollingridge_08
DRV Laatzen_©JCollingridge_09
DRV Laatzen_©JCollingridge_10
DRV Laatzen_©JCollingridge_11
DRV Laatzen_©JCollingridge_12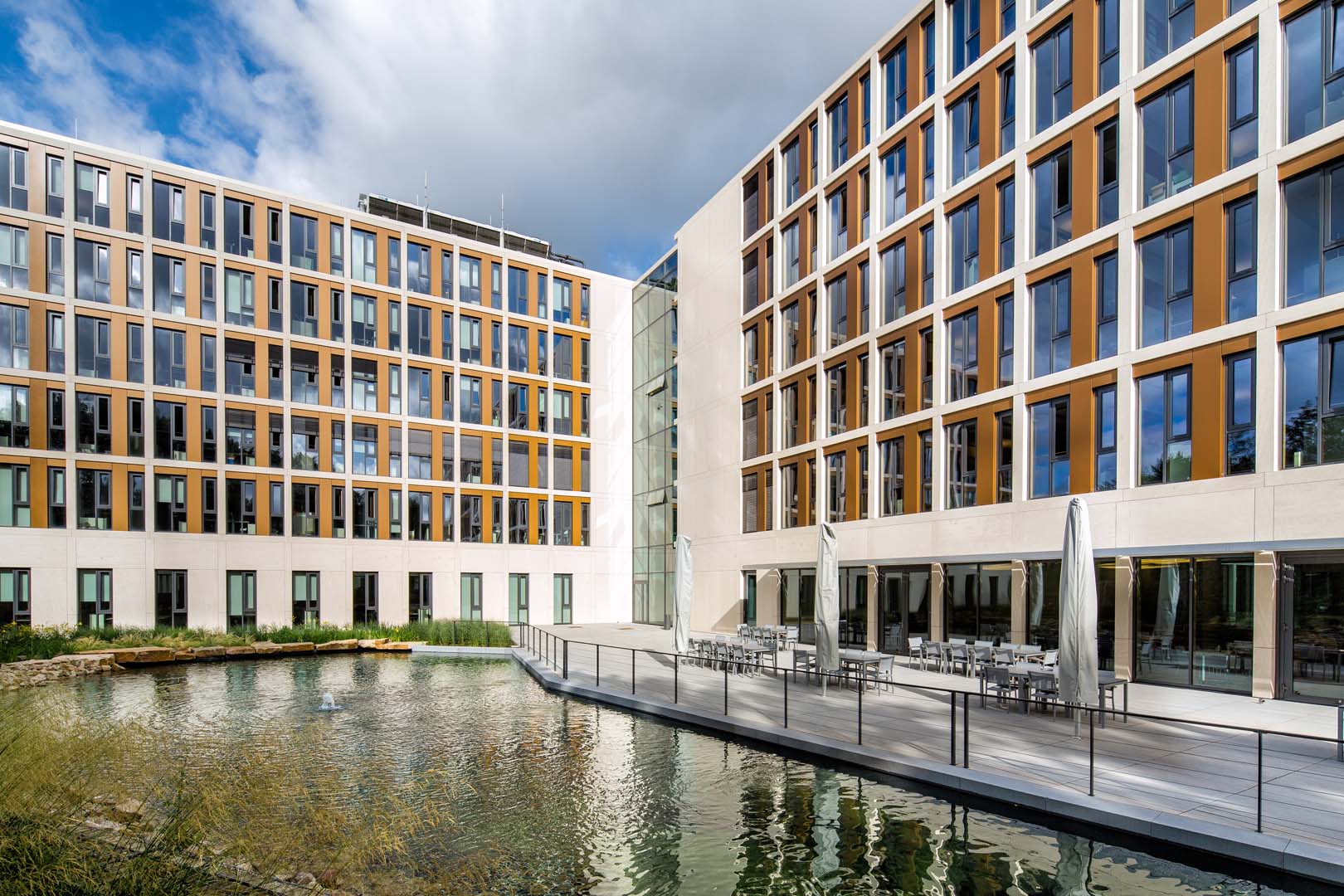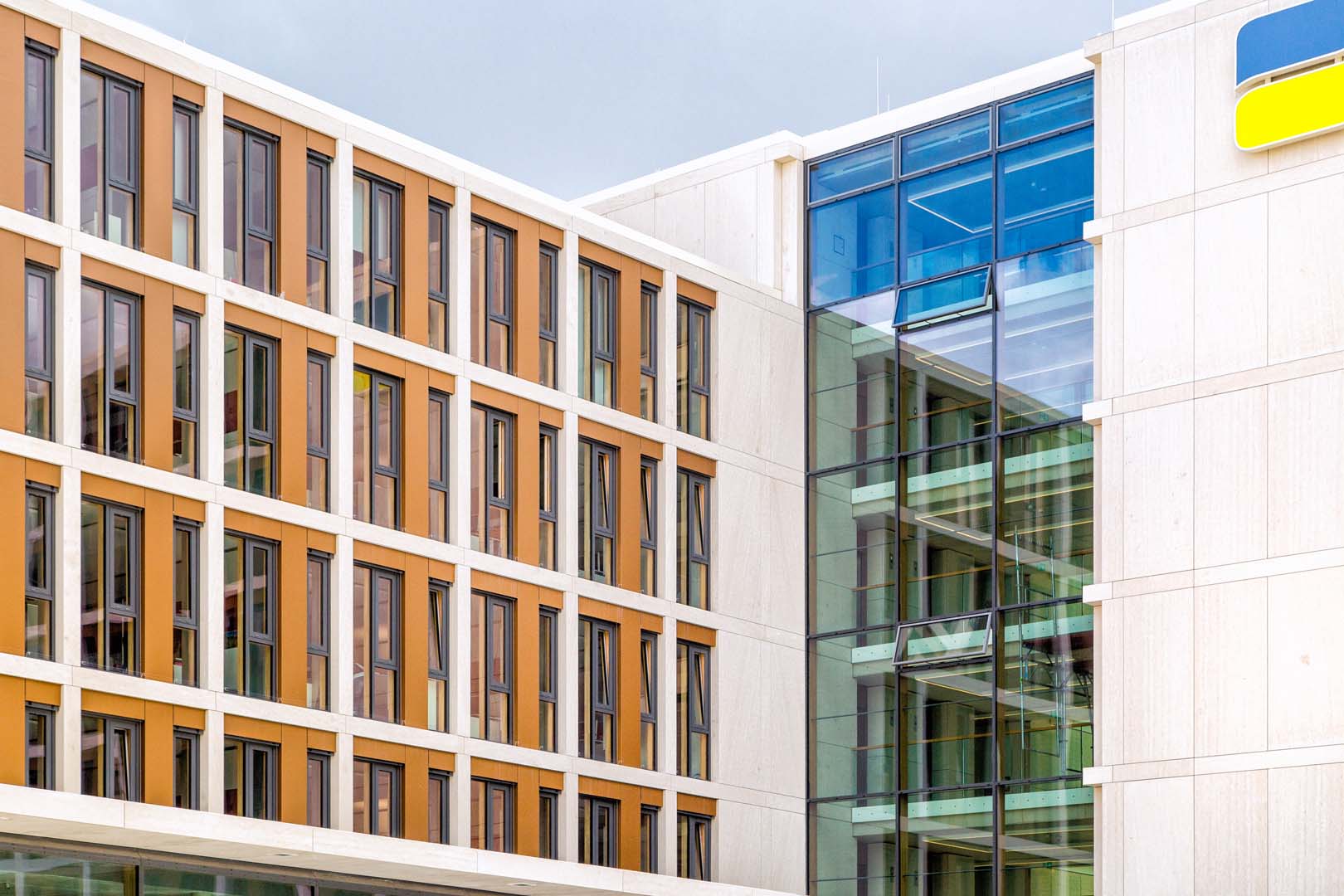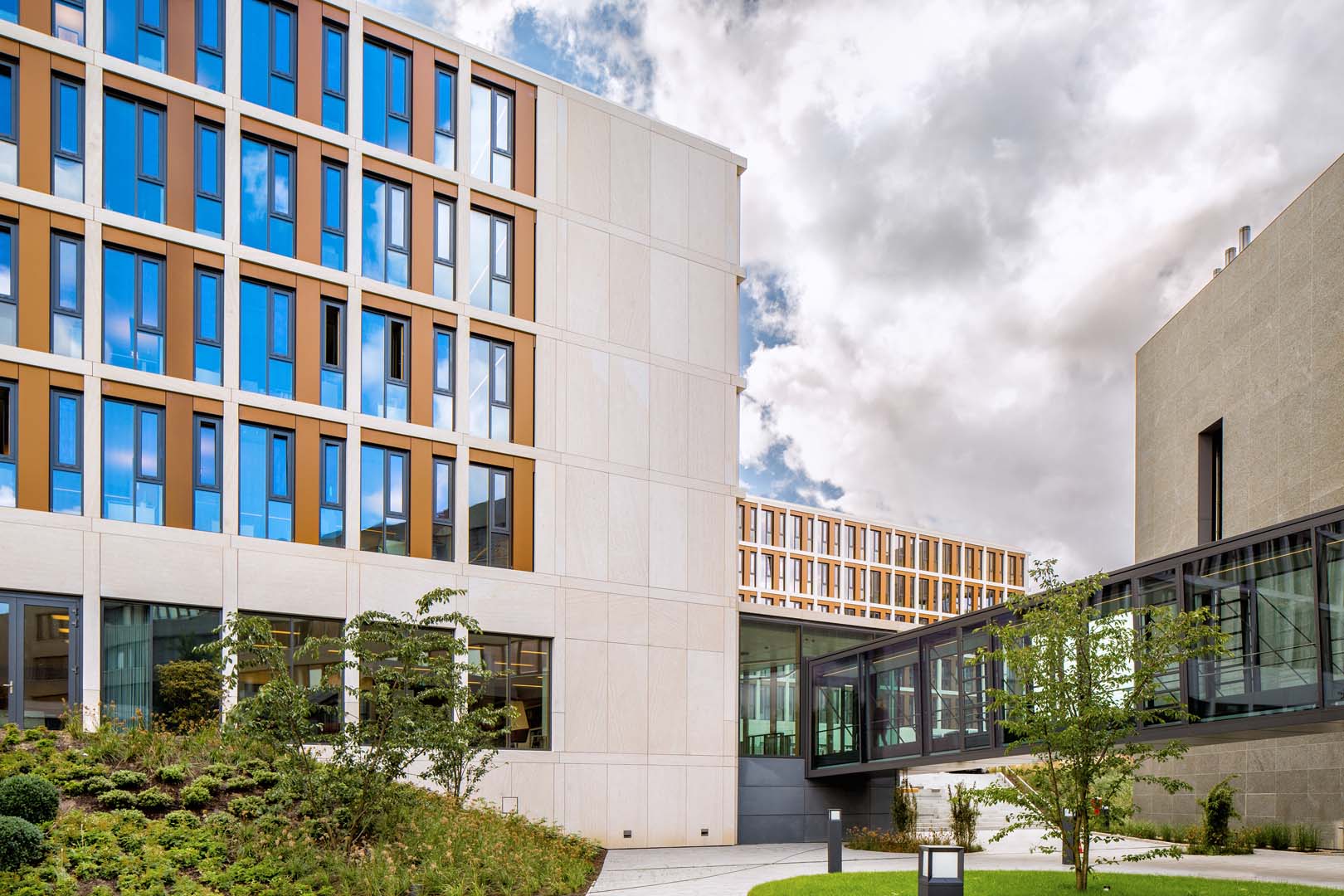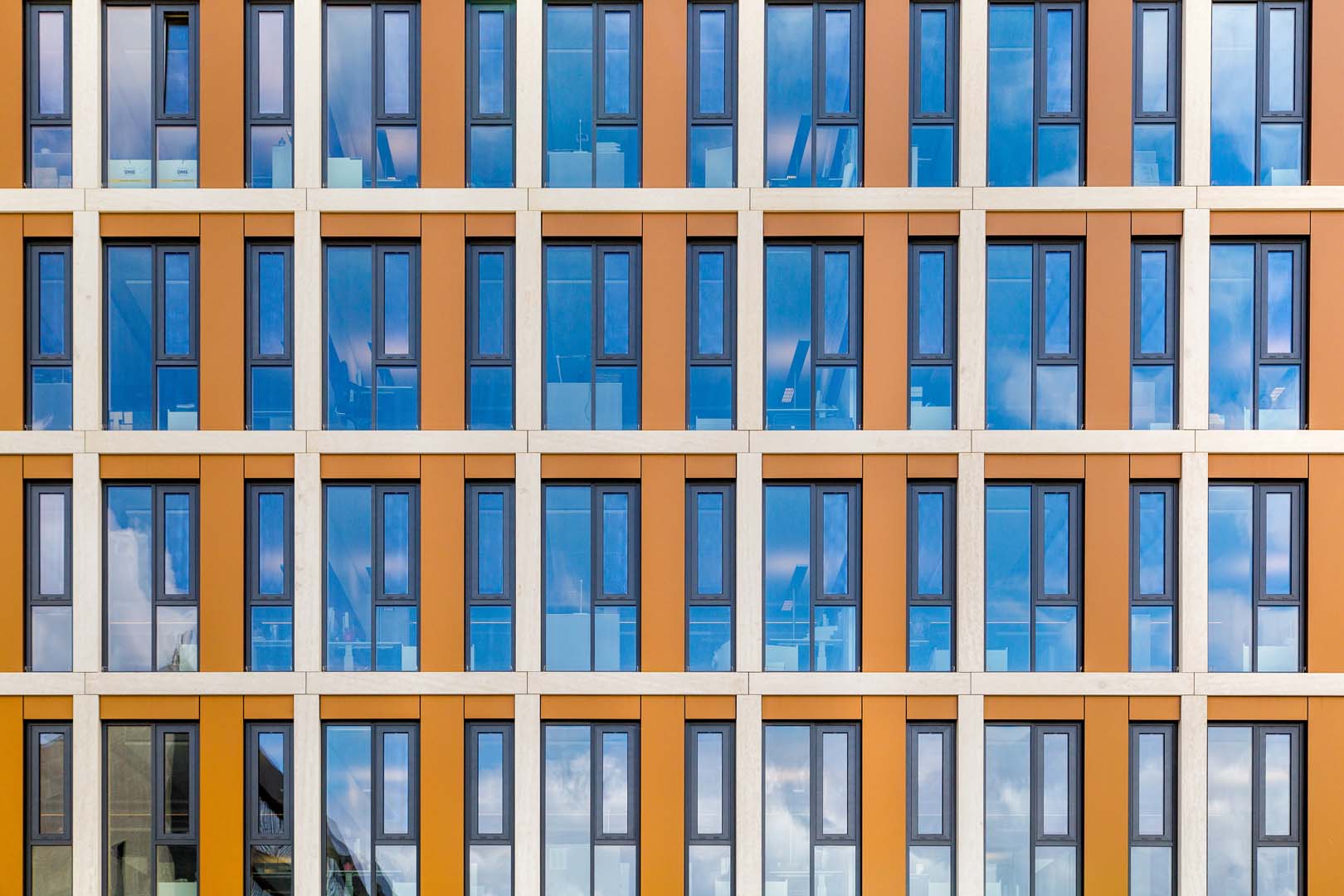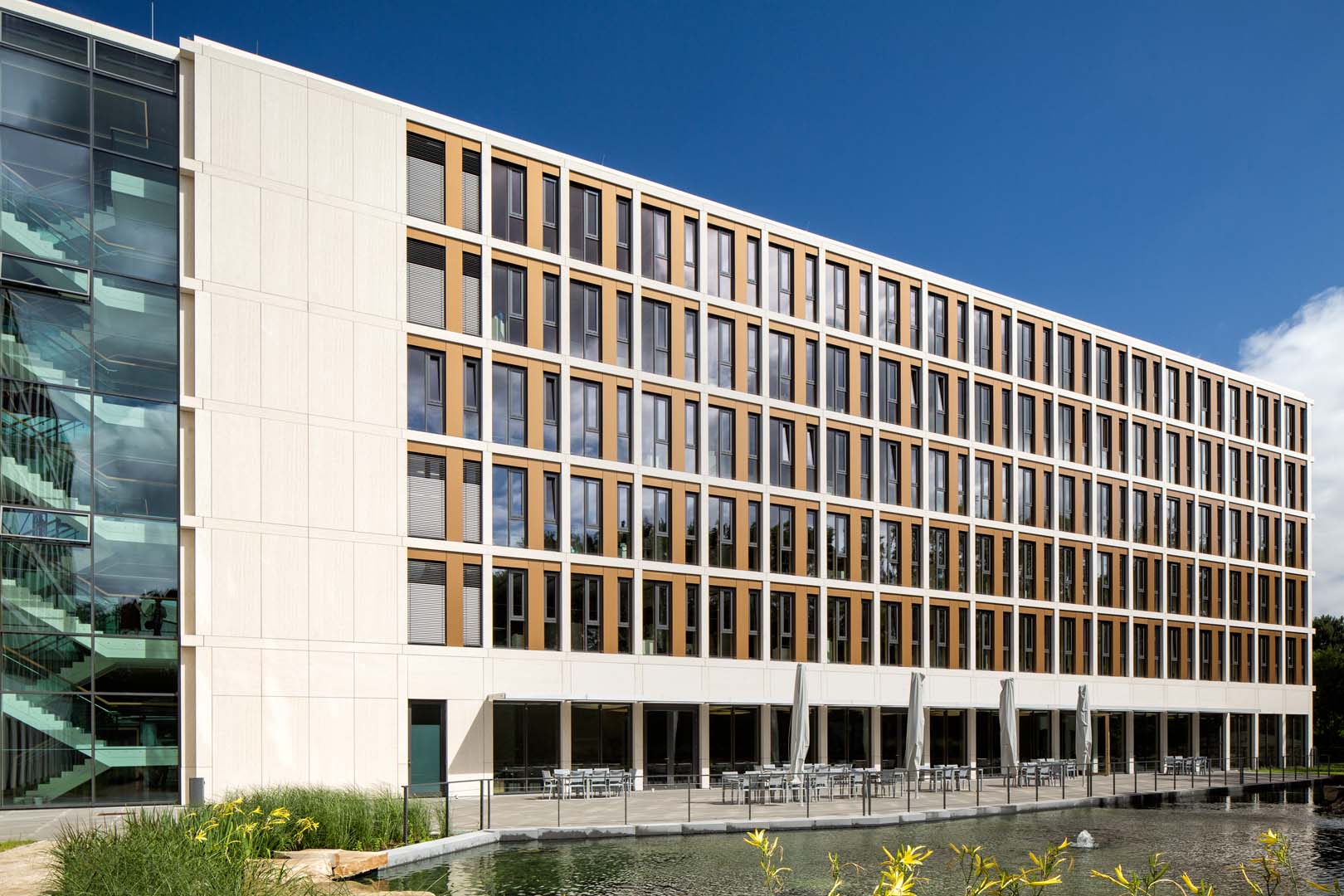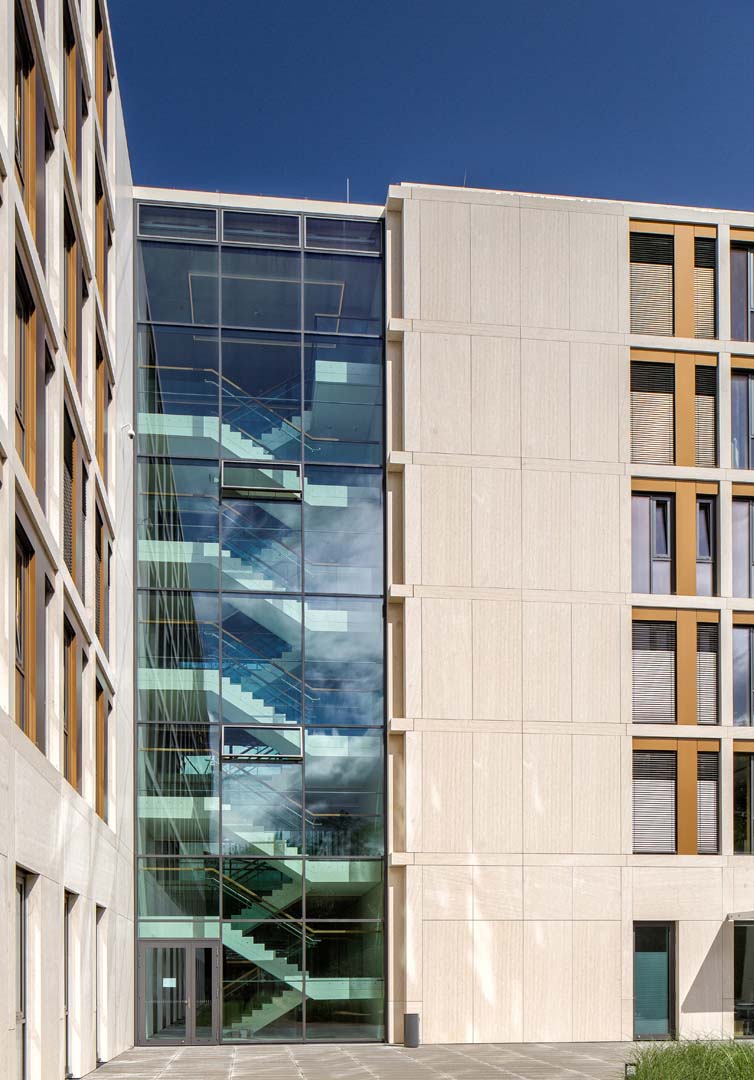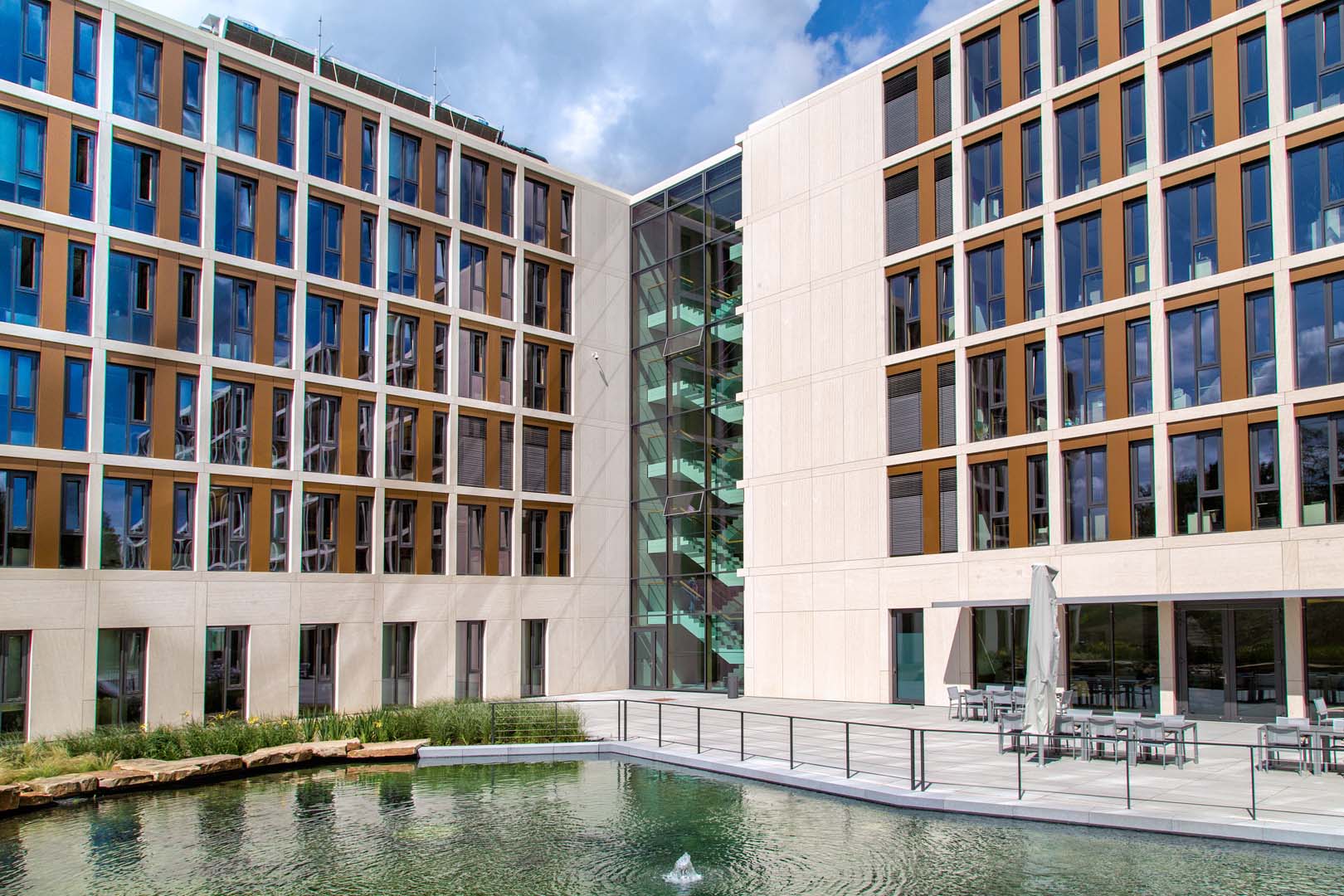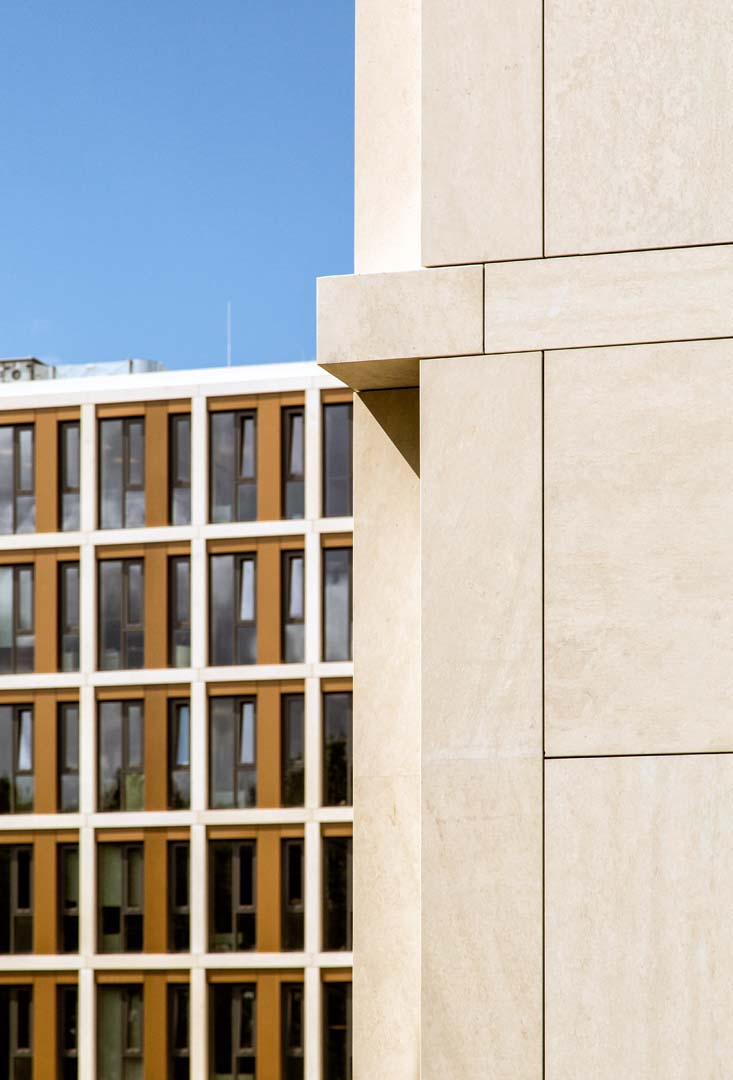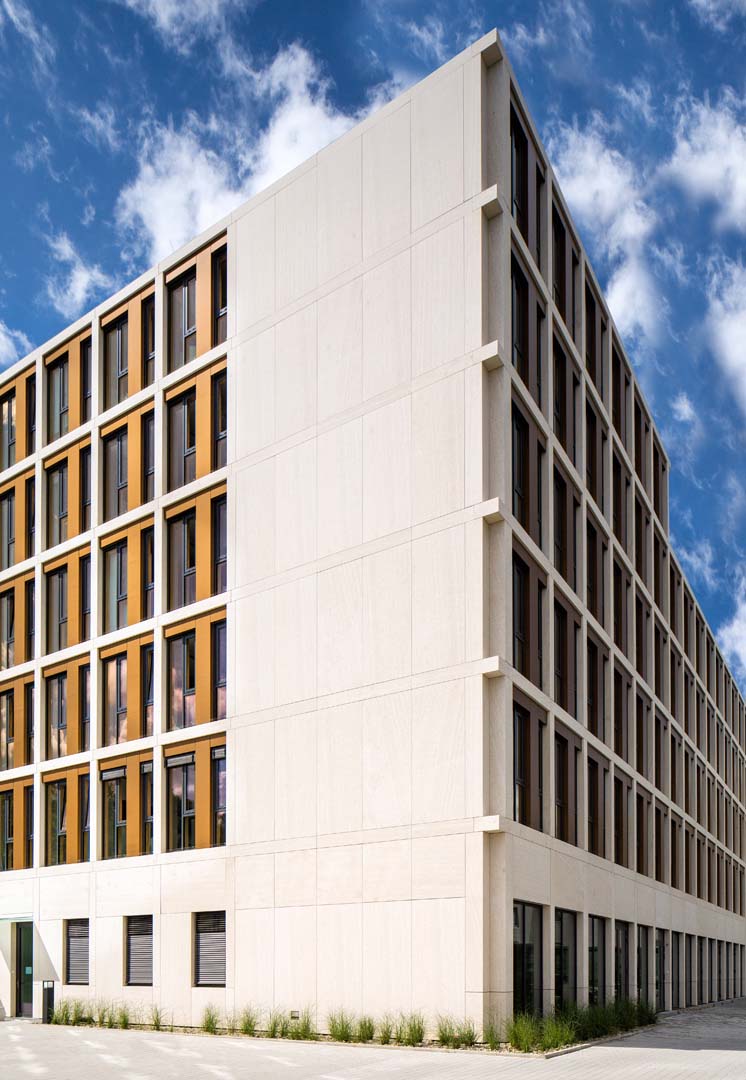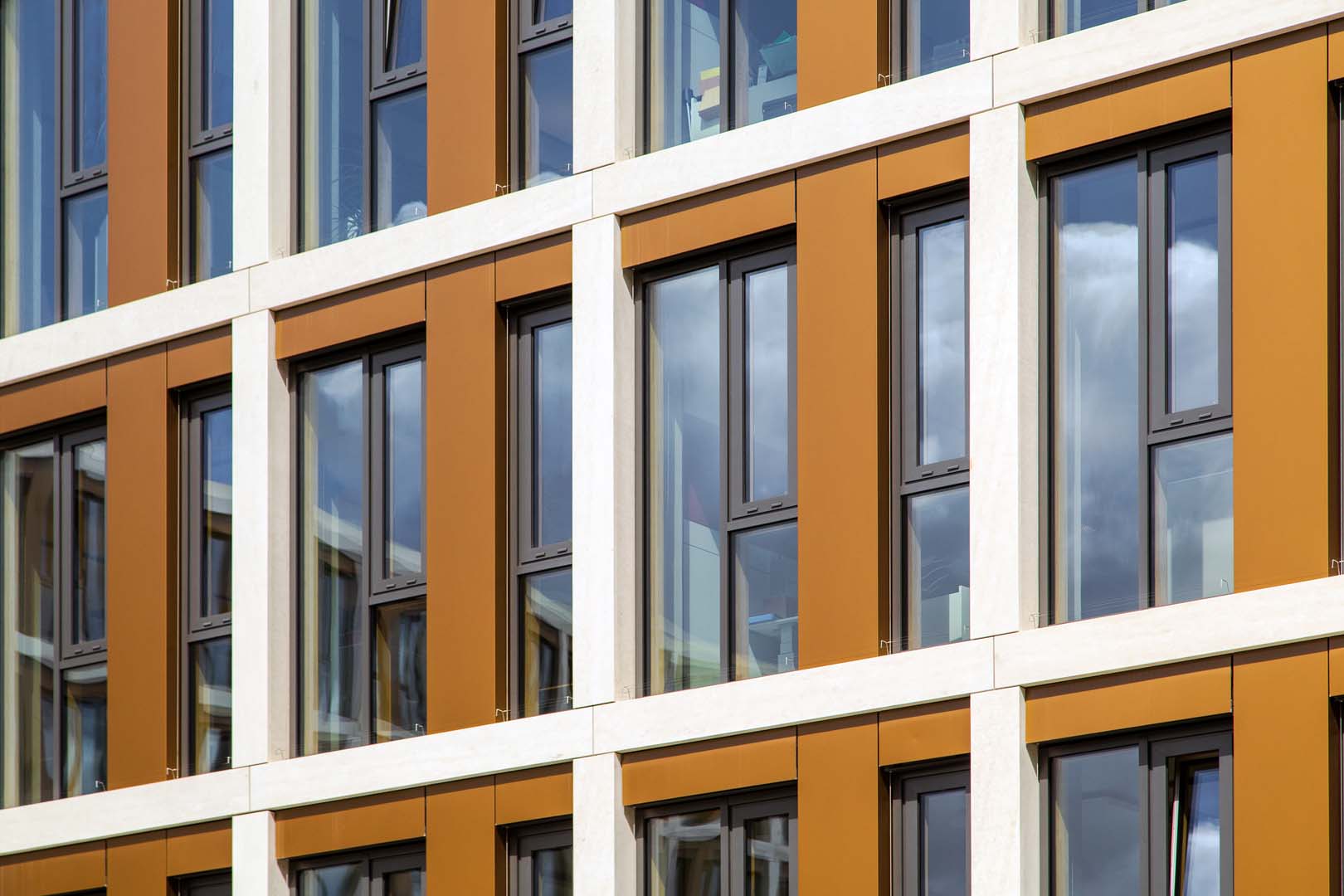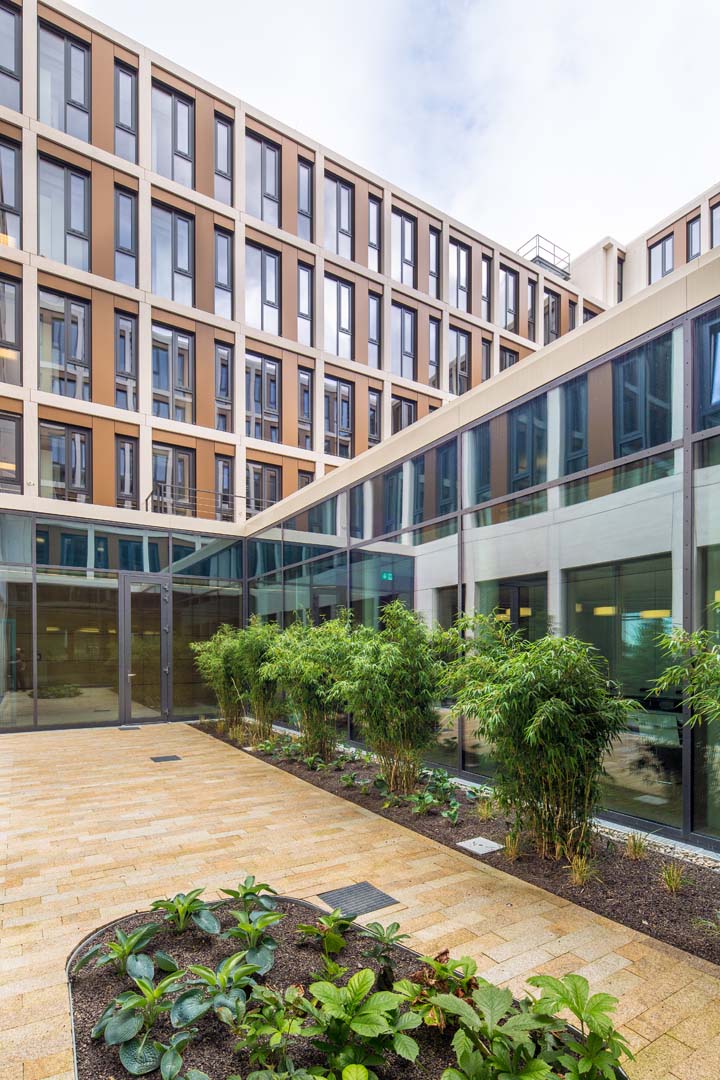 DRV
LAATZEN
The new construction of the Deutsche Rentenversicherung Braunschweig-Hannover in Laatzen was designed as a functionally spatial, future-oriented building with a high quality working atmosphere workplace. Gebrüder Schneider was responsible for the construction of the clearly structured facades.
Modular design as the ordering element in the facade construction. The new head office building of the German Pension Insurance in Laatzen reflects the architects' vision of a modern, cooperative workplace design with flat hierarchies and a strong sense of unity: two rectangular, staggered buildings are connected by a glass joint and surrounded by outer surfaces with an abundant amount of greenery and organically shaped water surfaces. In order to stay within the cost budget, the architects developed a modular system so that the elements for the shell construction, facade construction and interior fittings could be produced in series.
Natural stone and aluminium provide an exciting contrasting interplay. We thus produced 900 identical facade modules, which were installed on site by Gebrüder Schneider. The oasis of tranquillity of the main facade are the storey-high ventilated curtain wall panels made of light Vratza limestone. They frame the tightly gridded facade sections in which transparent glass surfaces alternate with punch windows and brass-coloured anodised aluminium panels.
BUILDING CONTRACTOR
Deutsche Rentenversicherung Braunschweig-Hannover
ARCHITECT
struhk architekten BDA Planungsgesellschaft mbH, Braunschweig
PROJECT PERIOD
2013 - 2015
FACADE AREA
18,000 m²
TYPE OF CONSTRUCTION
Wood-aluminium facades as mullion and transom construction - on the main facade with integrated sun protection and aluminium sheet panels, natural stone curtain walling, bridge facade as mullion and transom facade in steel, perforated windows for external facade and inner courtyard.