Gebrüder Schneider is an internationally active family business based in Stimpfach, Germany in the north-east of Baden-Württemberg in the district of Schwäbisch Hall. Together with our eight sister companies in the facade construction division, we contribute the majority of company sales within the Schneider Group. Over a production area of about 60,000 square metres in Germany, Great Britain, Poland and France, we produce customised facades and building envelopes made of steel, aluminium, glass and wood.
ABOUT GEBRÜDER SCHNEIDER
We are one of the most efficient and well-renowned companies in our industry. Every day we work with passion and engineering skills to successfully turn the wishes and visions of our customers into reality. Ranging from the Federal Chancellery in Berlin to the skyscrapers in London's financial district of Canary Wharf and the European Parliament in Luxembourg – our unique facades, which are outstanding in terms of their architecture and construction physics, set new standards.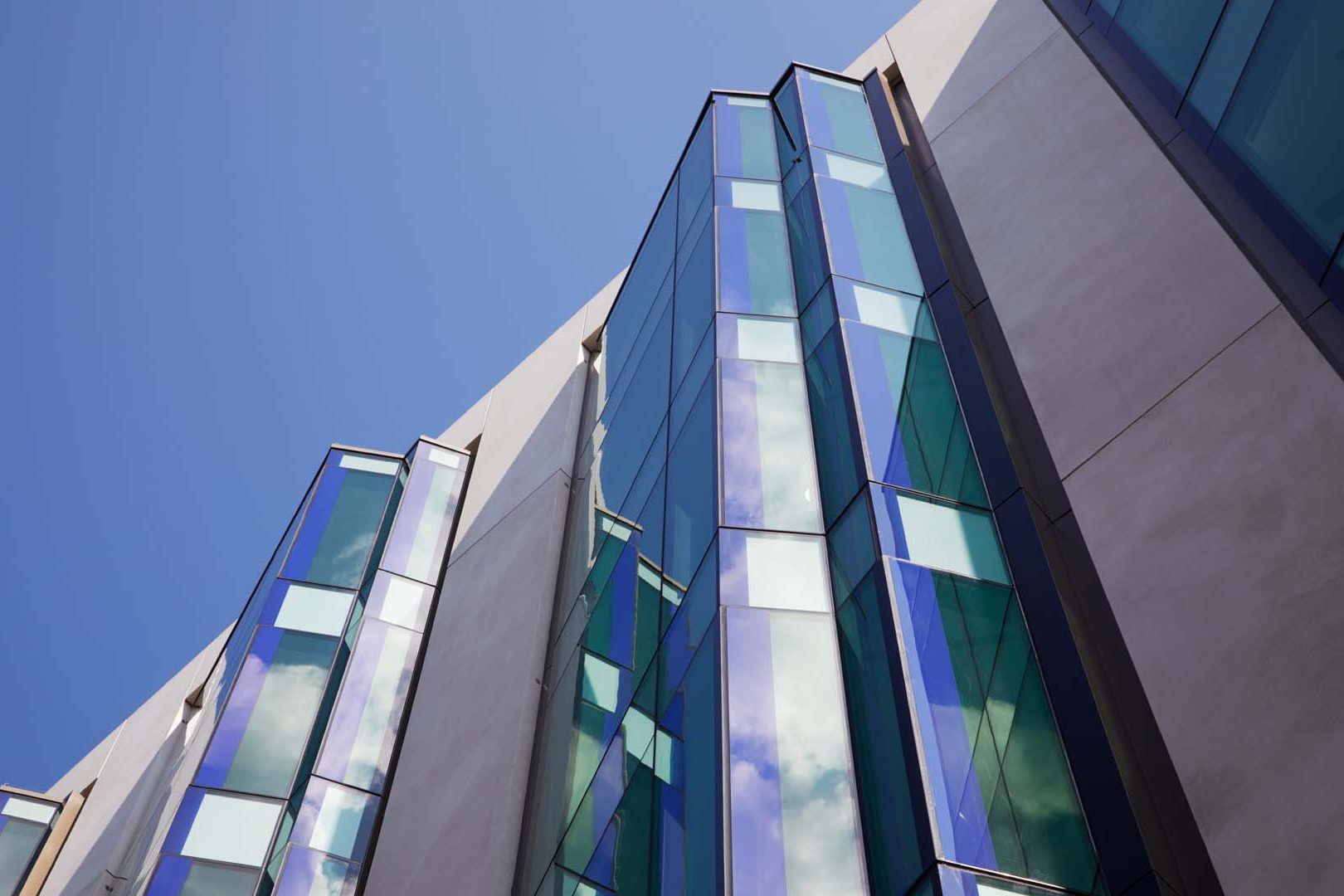 There is more behind facades than you might think when just walking past them ...
Thermal insulation, solar protection, sound insulation, break-in protection, energy generation – a lot of technical finesse and intelligence are concealed behind the aesthetics of a modern building facade. A career in facade construction also deserves a second look, because it delivers what the first impression promises: Variety, job security, working with state-of-the-art technologies, craftsmanship and brainwork. You will see that it is immensely inspiring to stand in front of a perfectly constructed and installed facade or to see it on the news and know that your own work has made a significant contribution towards achieving it.
THESE TALENTS MATCH WITH US
A facade construction company such as Schneider only works as a perfectly coordinated team. This is because a major project requires the coordination of hundreds of employees, dozens of companies and thousands of components. That is why we are looking for people who are capable of extraordinary things working in a team. We are looking for people who not only want to advance themselves but also our company. And we are looking for people who are constantly developing and occasionally also want to surpass themselves. We are always looking to appoint the following among others:
WHAT MAKES WORKING AT SCHNEIDER SO SPECIAL?
We are "a colourful bunch" in every sense of the term. People from many countries and cultures work at Schneider, people of all ages and with very different abilities and talents. A cooperative management style, international exchange and flat hierarchies also contribute to our open and inspirational working atmosphere. Personal responsibility is just as important as teamwork and individual support. Everyone gets the chance to further develop at Schneider. It is our goal to recruit the managers of tomorrow in-house as far as possible.
Are you looking for a varied job with a secure future? Here you will find both, our vacancies for Stimpfach and those of our other sister companies in Radeburg and Calau, Germany.