Pergamonmuseum – Berlin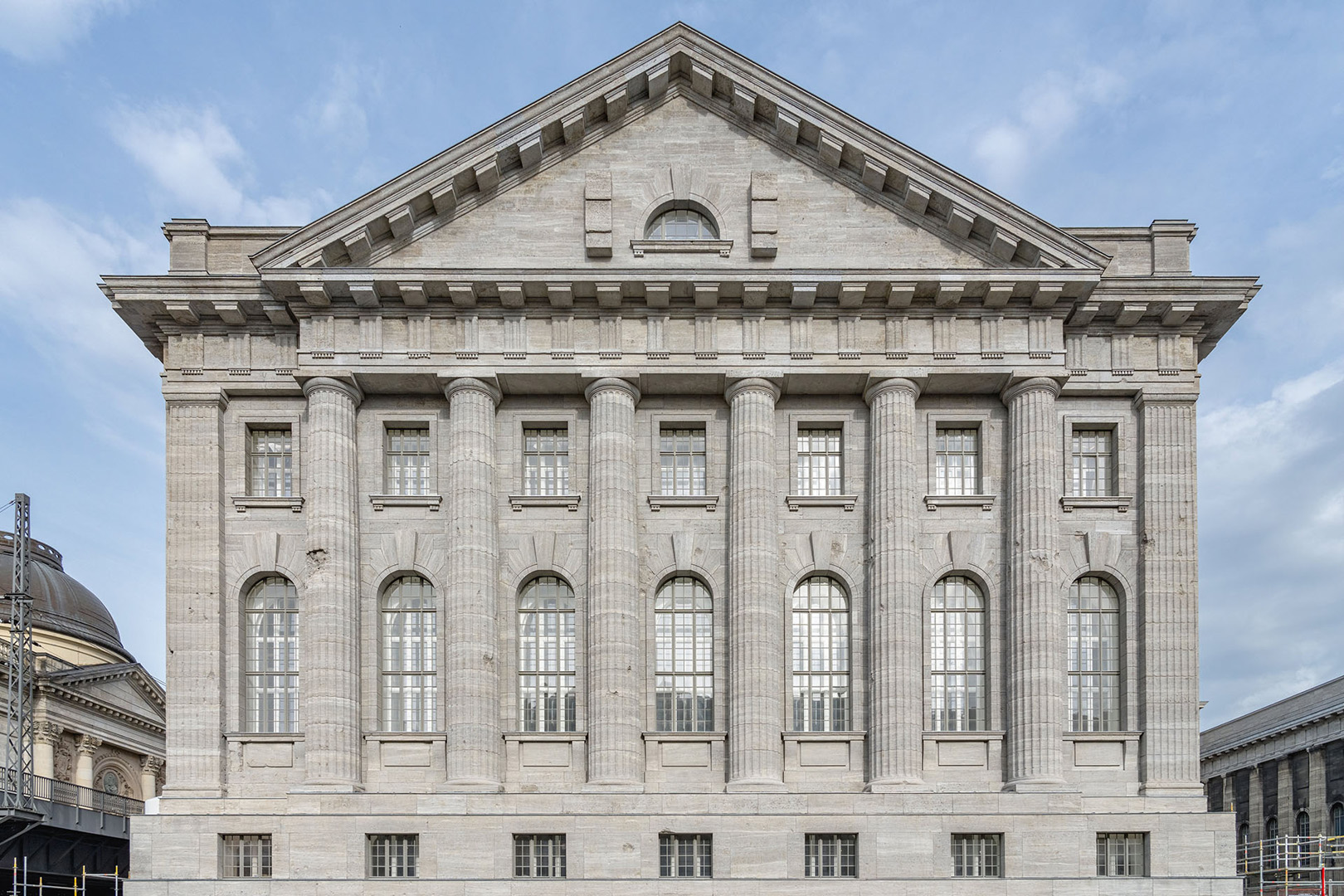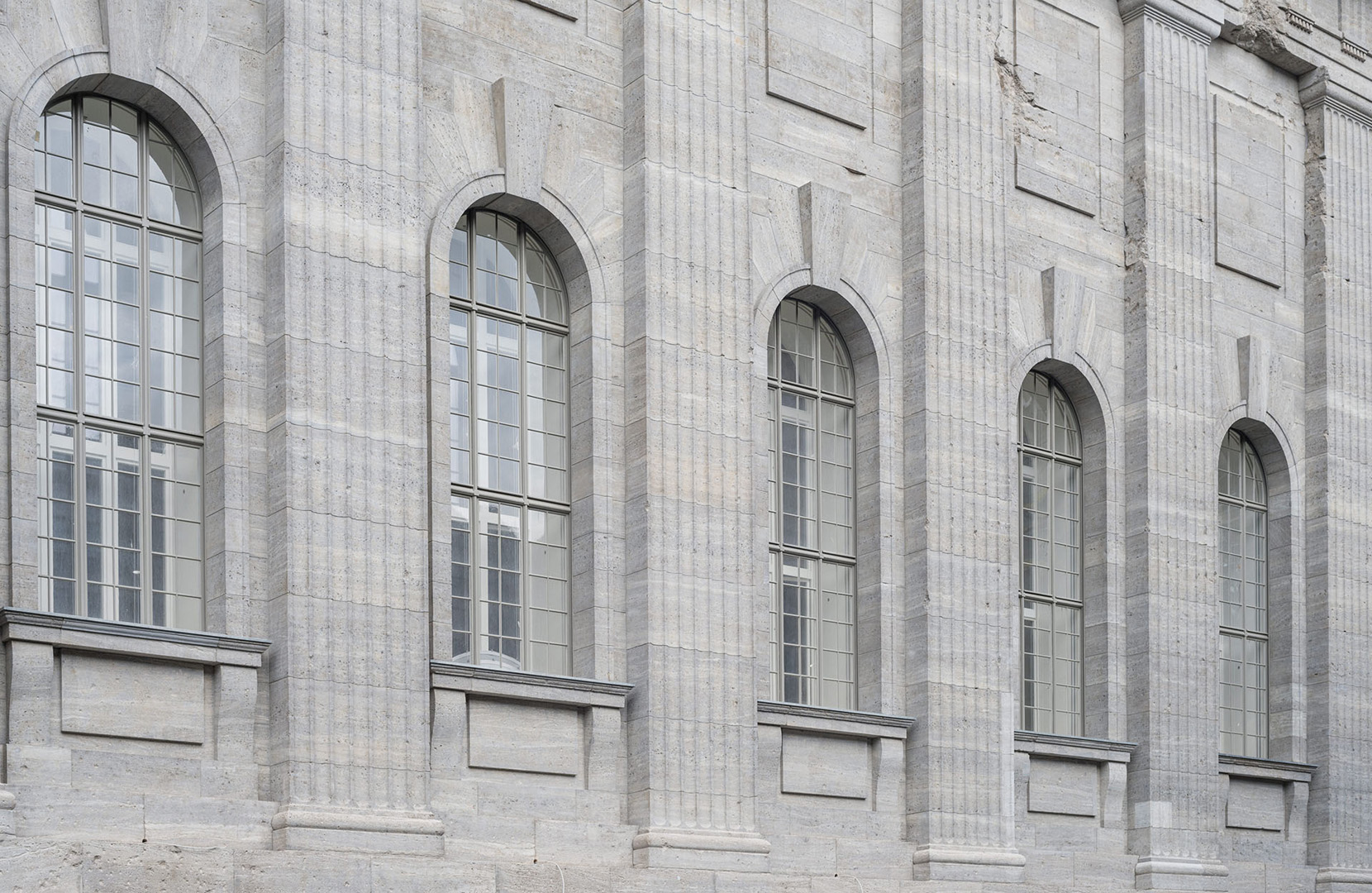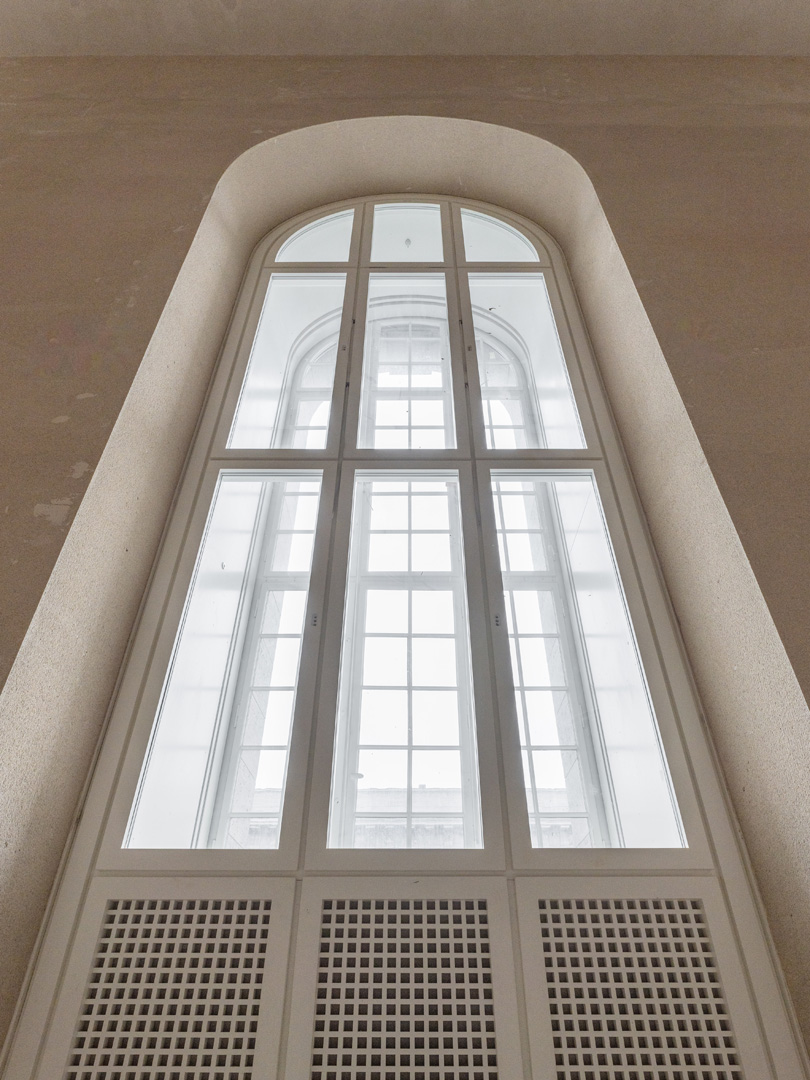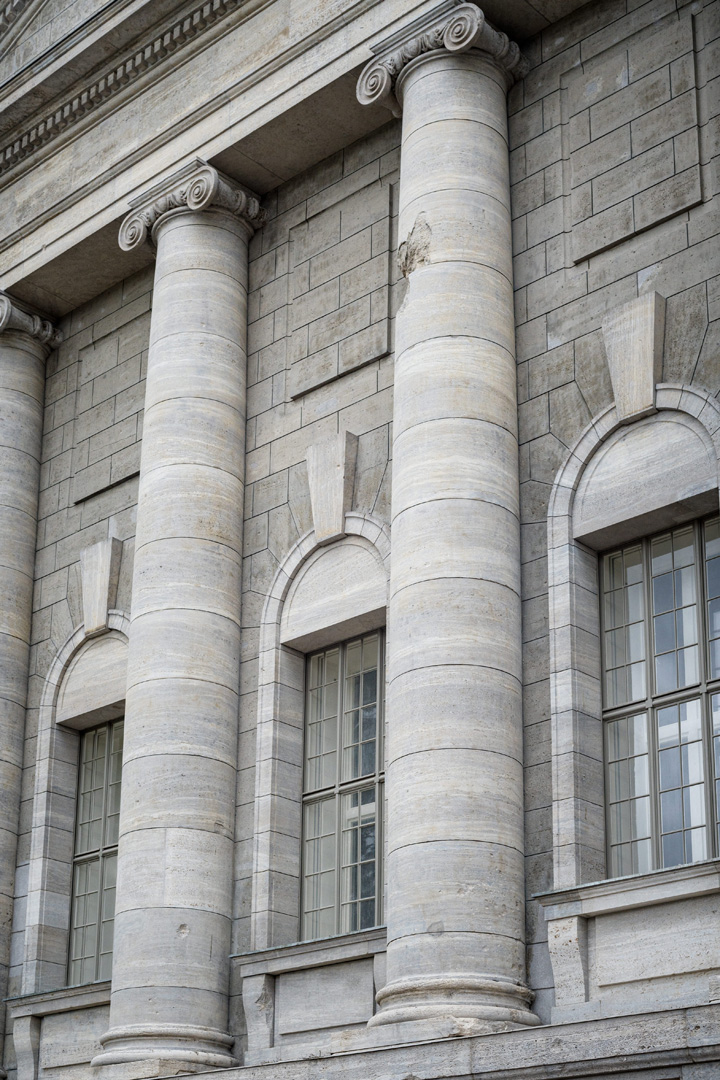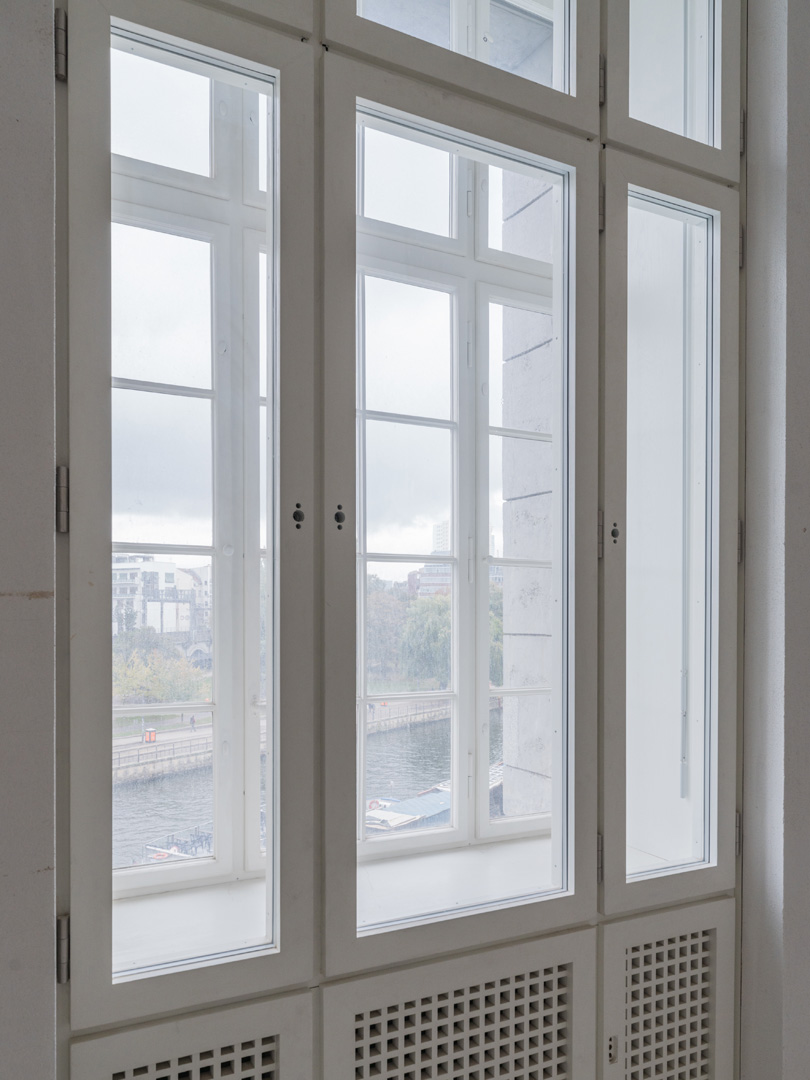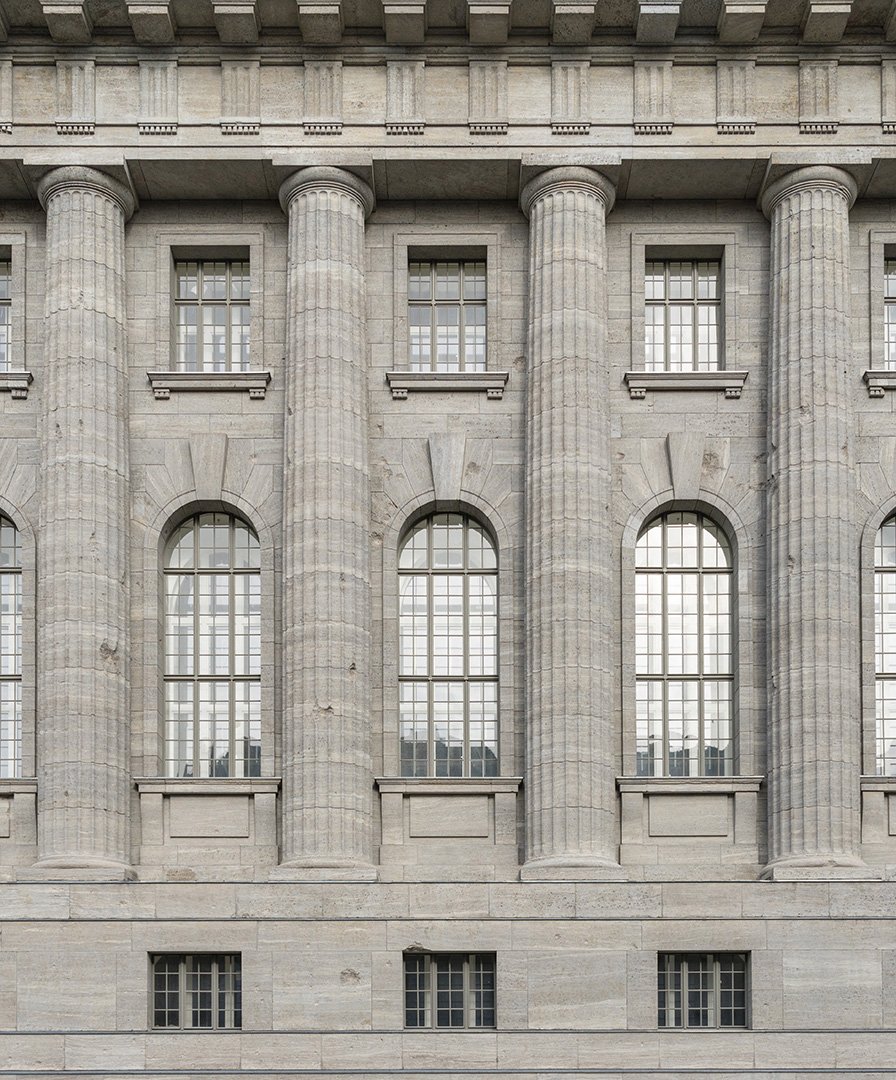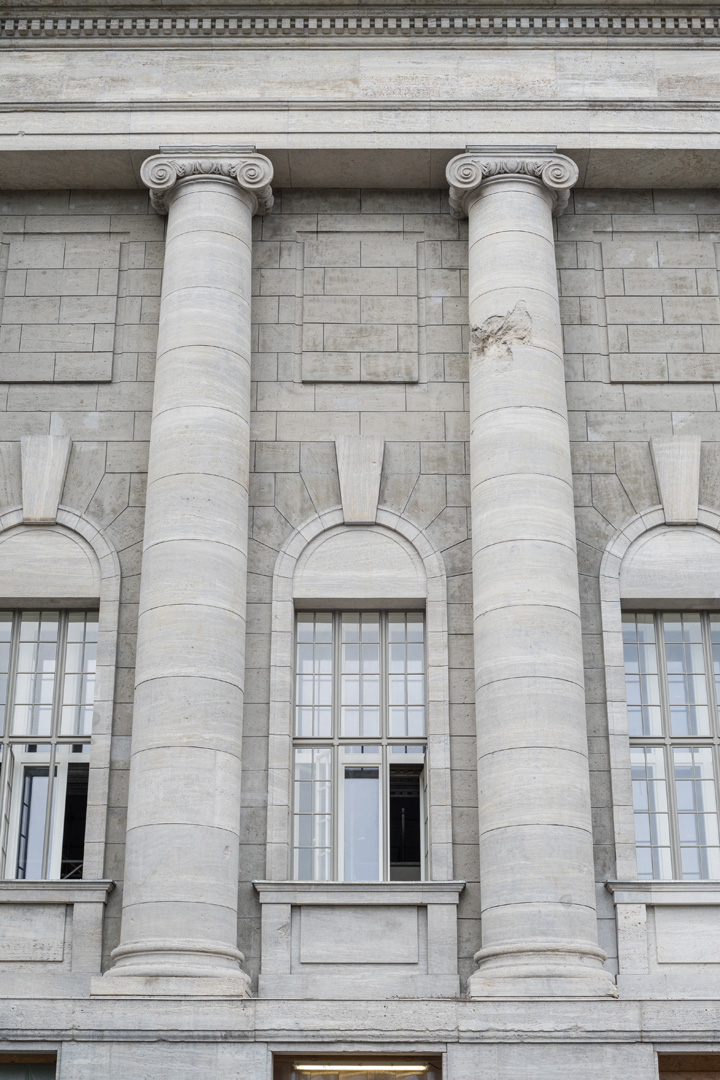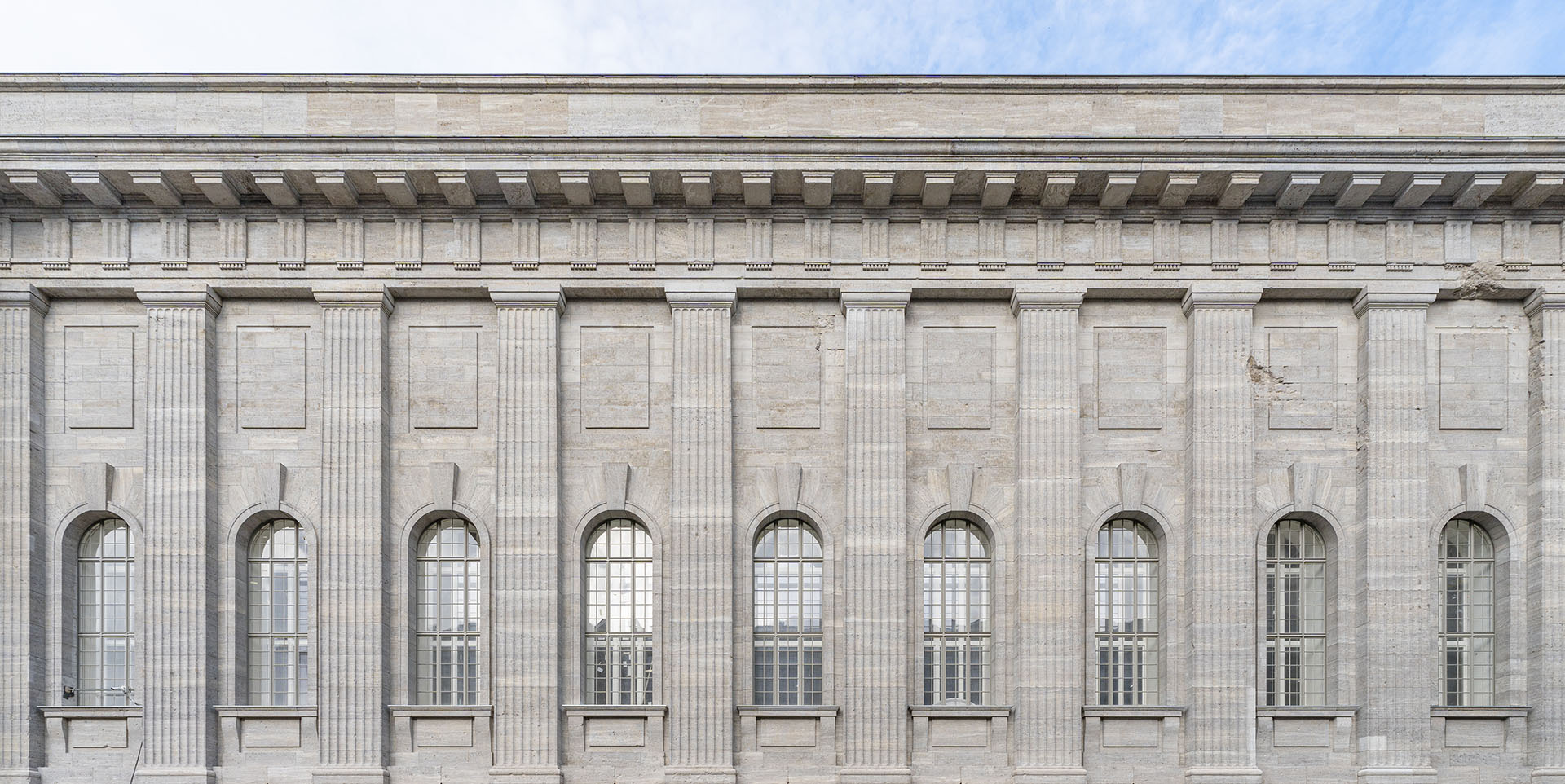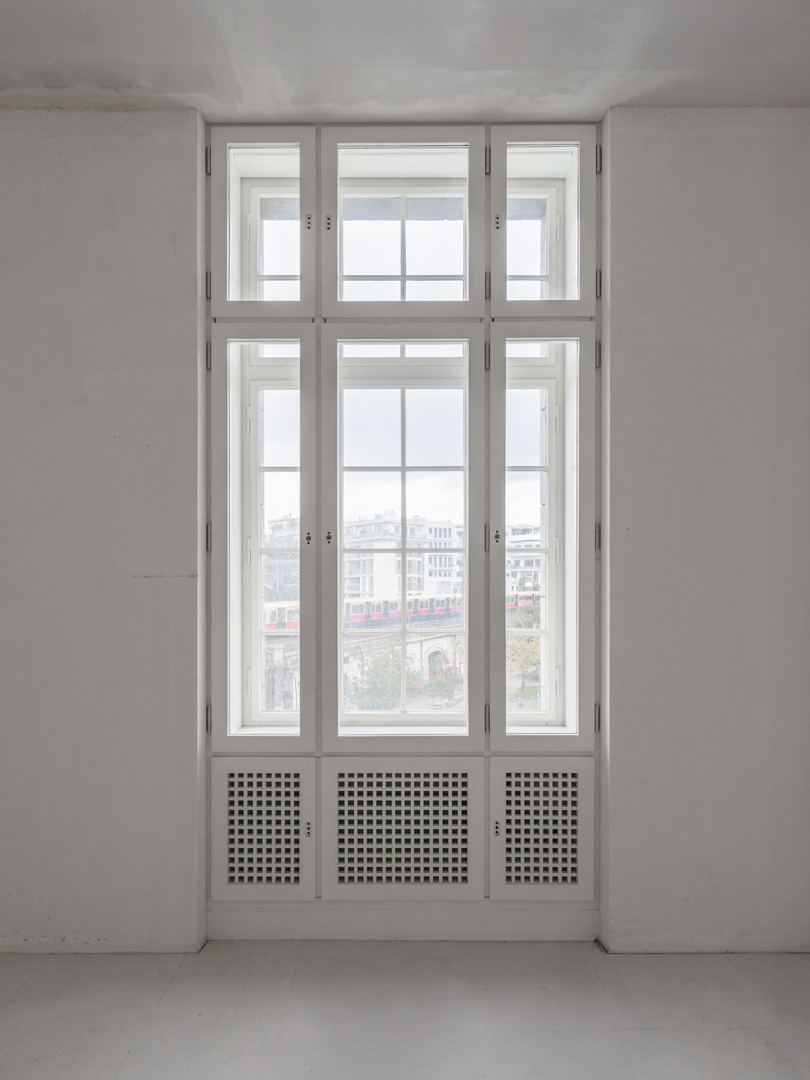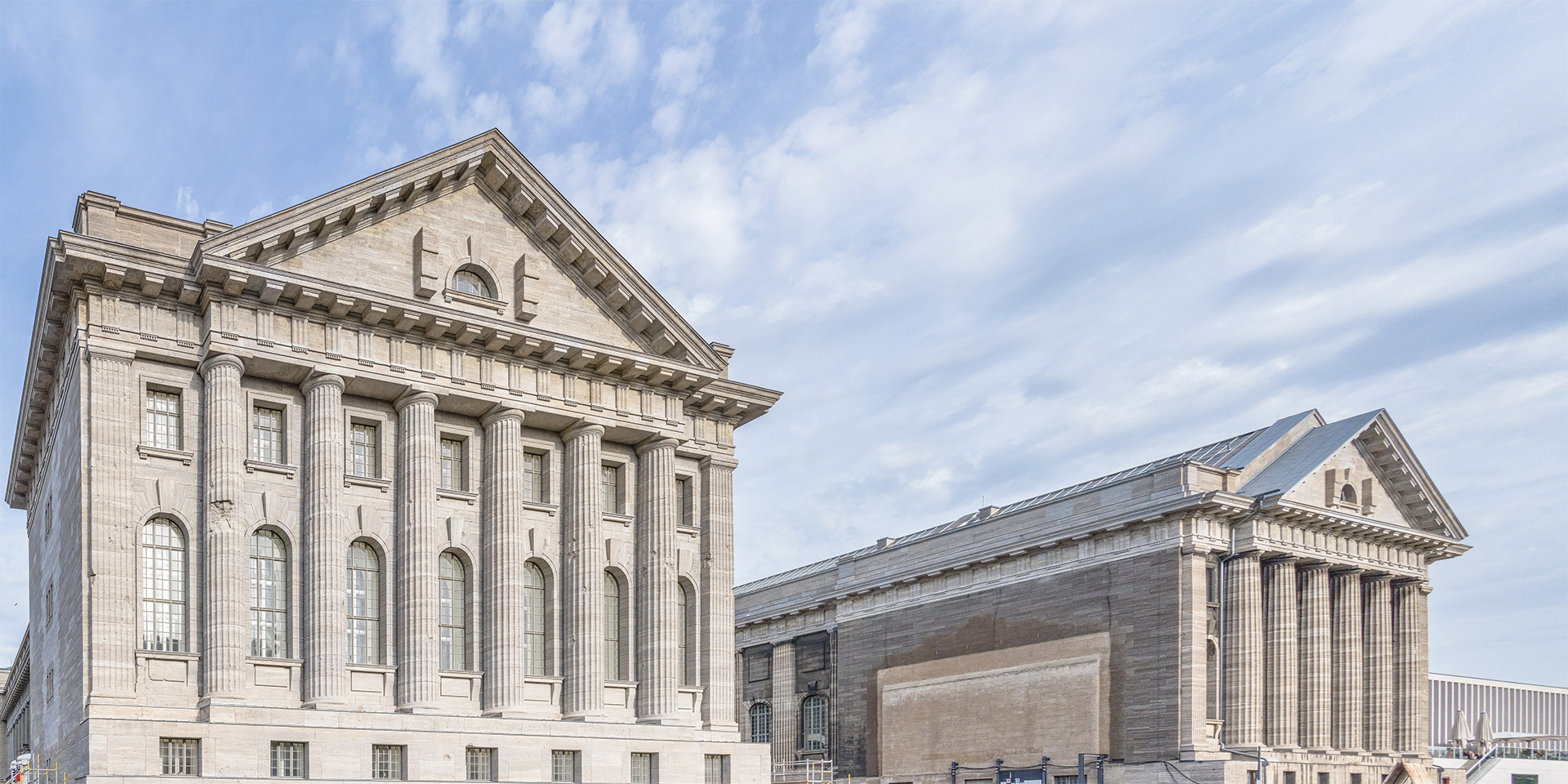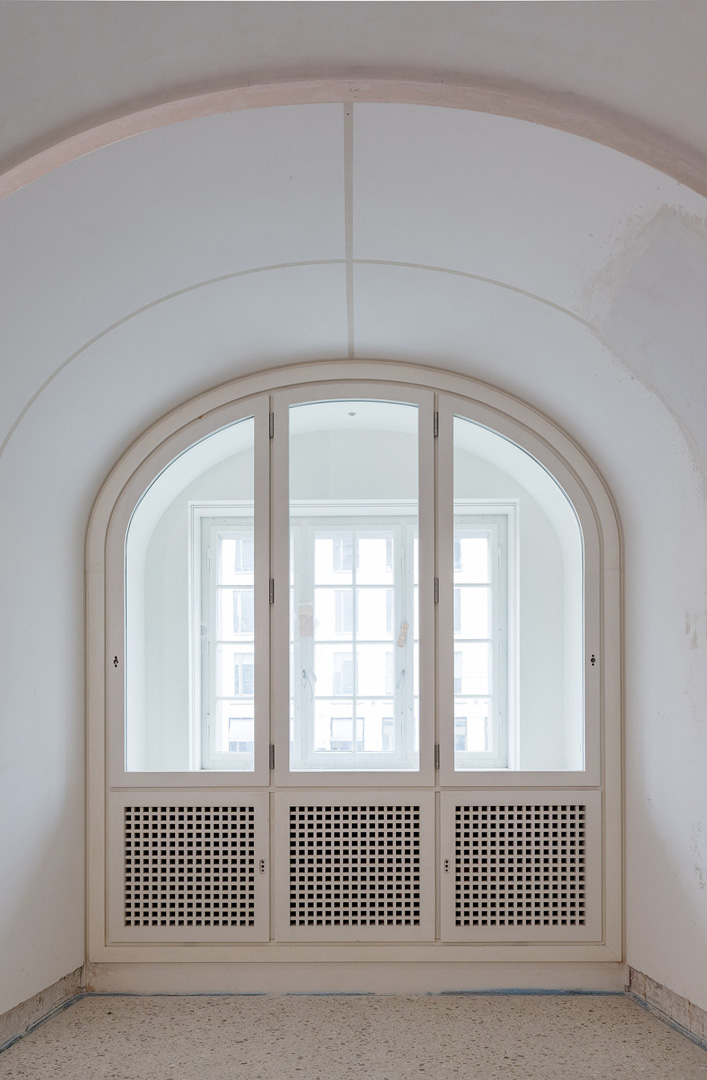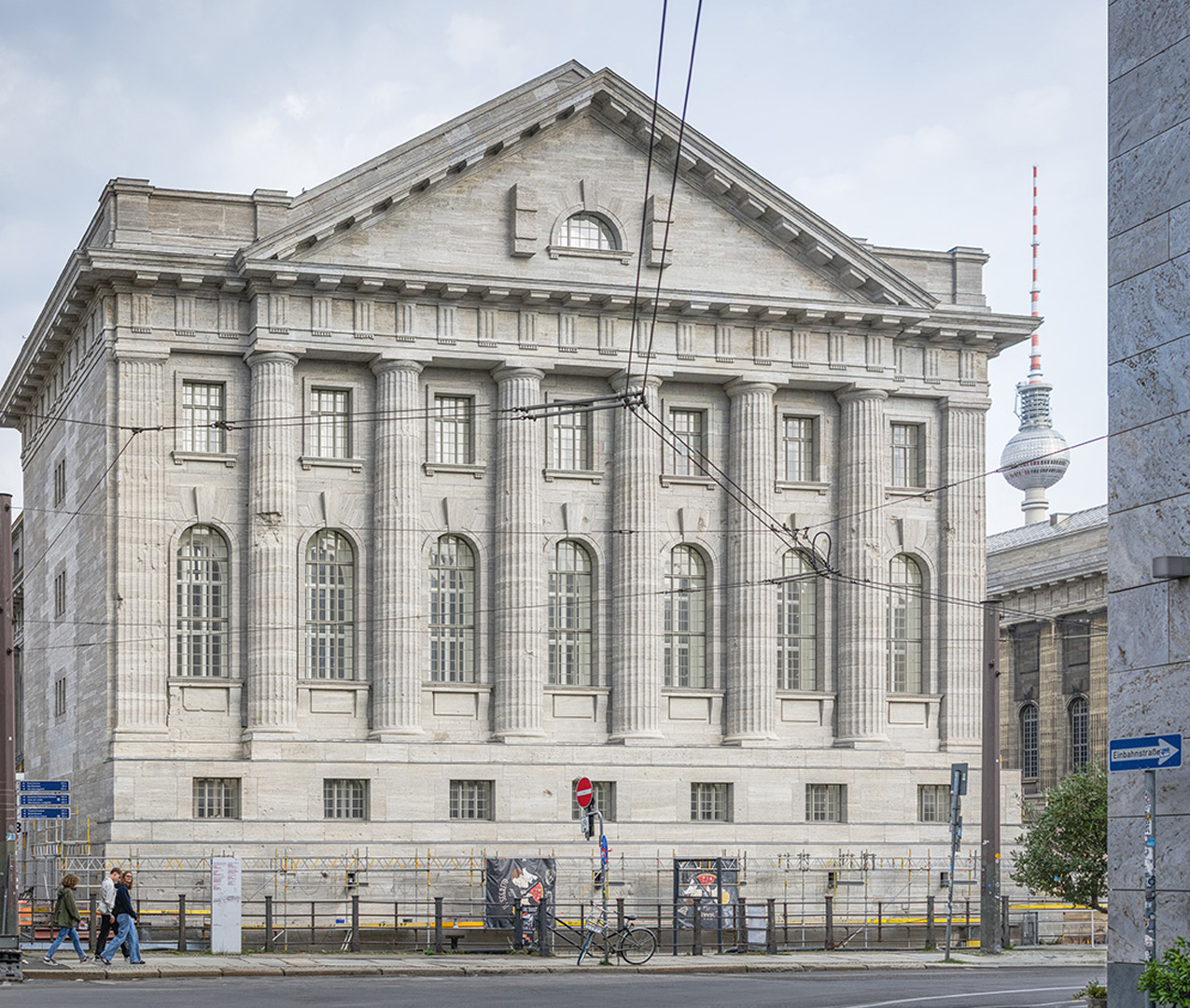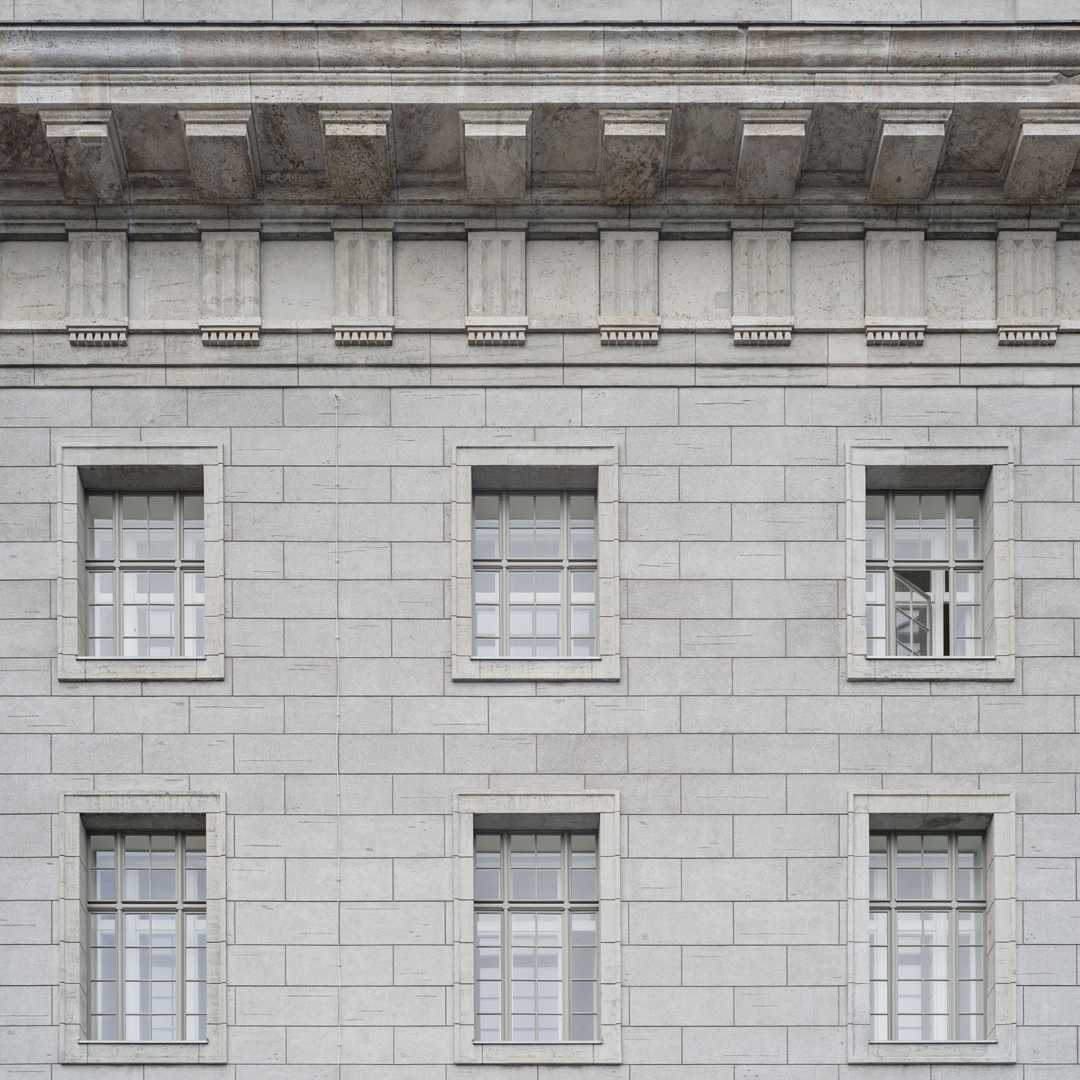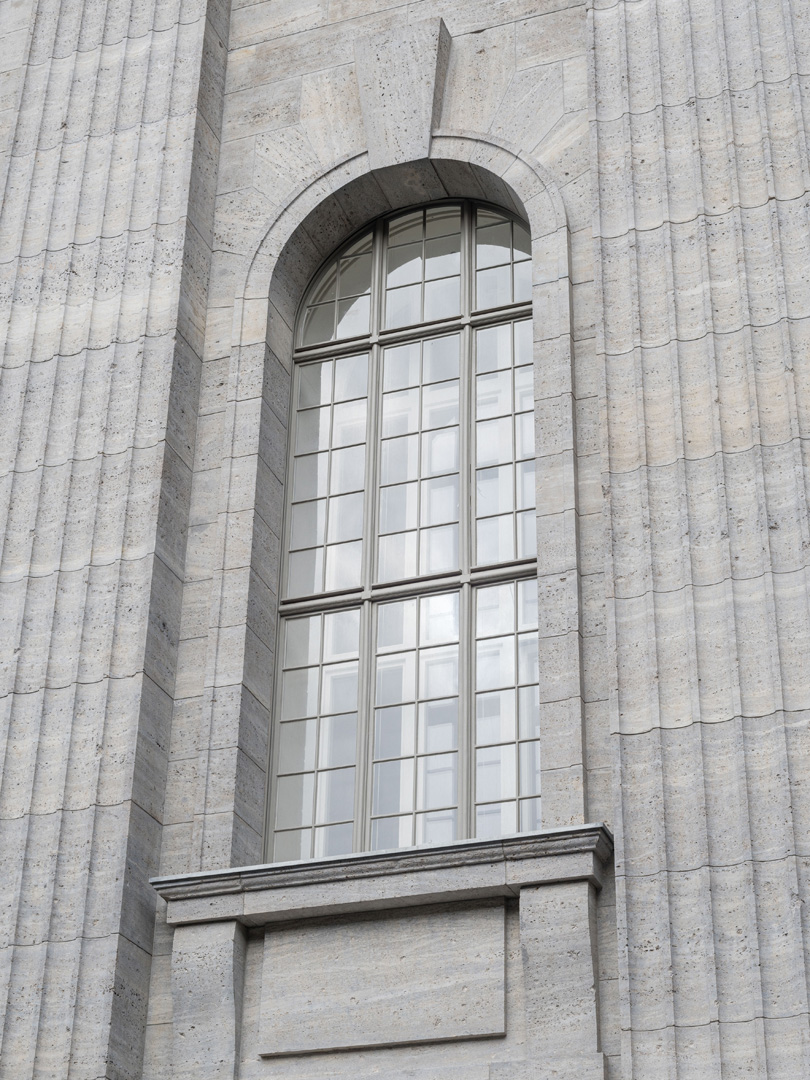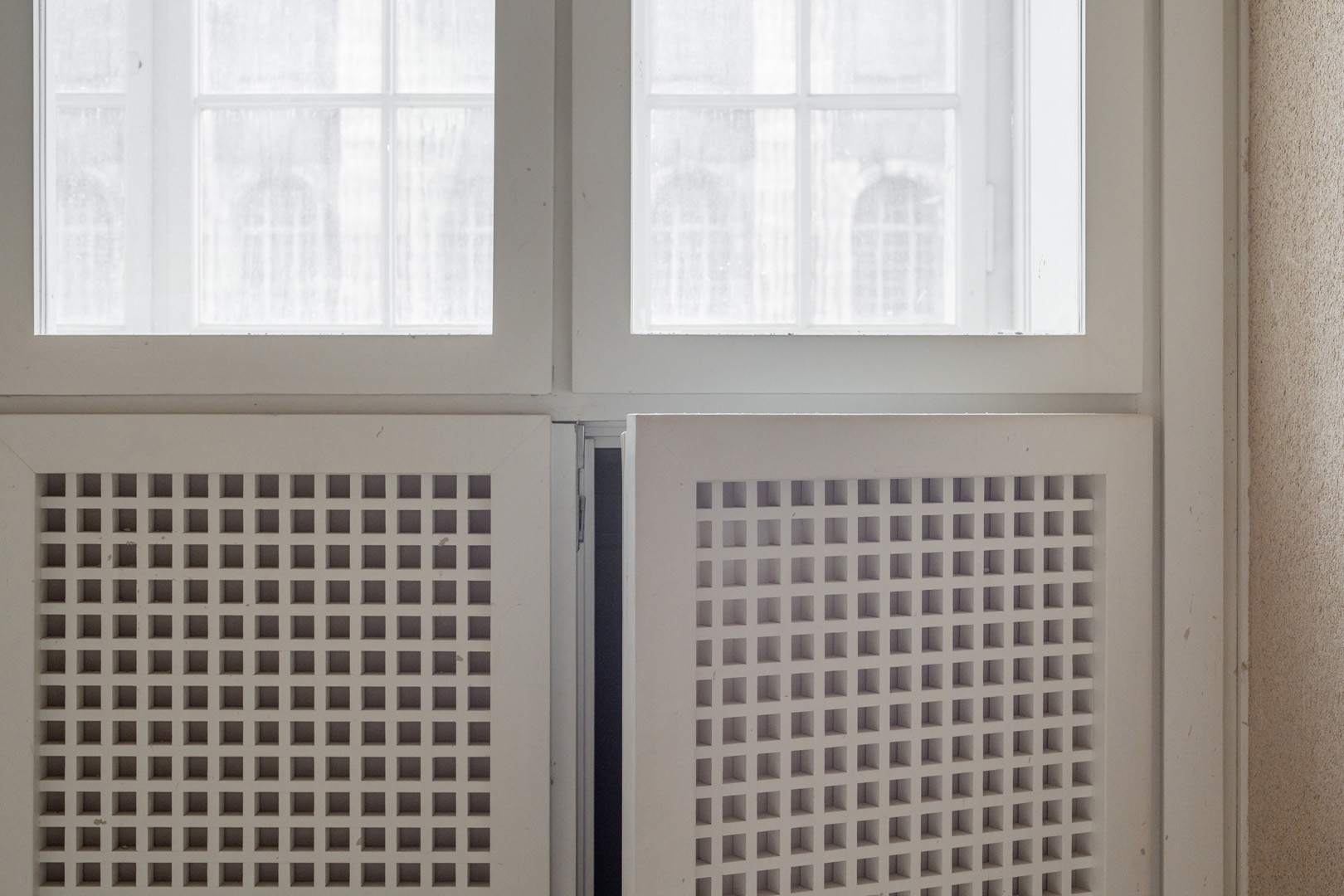 Pergamonmuseum, Berlin - © Markus Gröteke
Pergamonmuseum, Berlin - © Markus Gröteke
Pergamonmuseum, Berlin - © Markus Gröteke
Pergamonmuseum, Berlin - © Markus Gröteke
Pergamonmuseum, Berlin - © Markus Gröteke
Pergamonmuseum, Berlin - © Markus Gröteke
Pergamonmuseum, Berlin - © Markus Gröteke
Pergamonmuseum, Berlin - © Markus Gröteke
Pergamonmuseum, Berlin - © Markus Gröteke
Pergamonmuseum, Berlin - © Markus Gröteke
Pergamonmuseum, Berlin - © Markus Gröteke
Pergamonmuseum, Berlin - © Markus Gröteke
Pergamonmuseum, Berlin - © Markus Gröteke
Pergamonmuseum, Berlin - © Markus Gröteke
Pergamonmuseum, Berlin - © Markus Gröteke
Pergamonmuseum, Berlin - © Markus Gröteke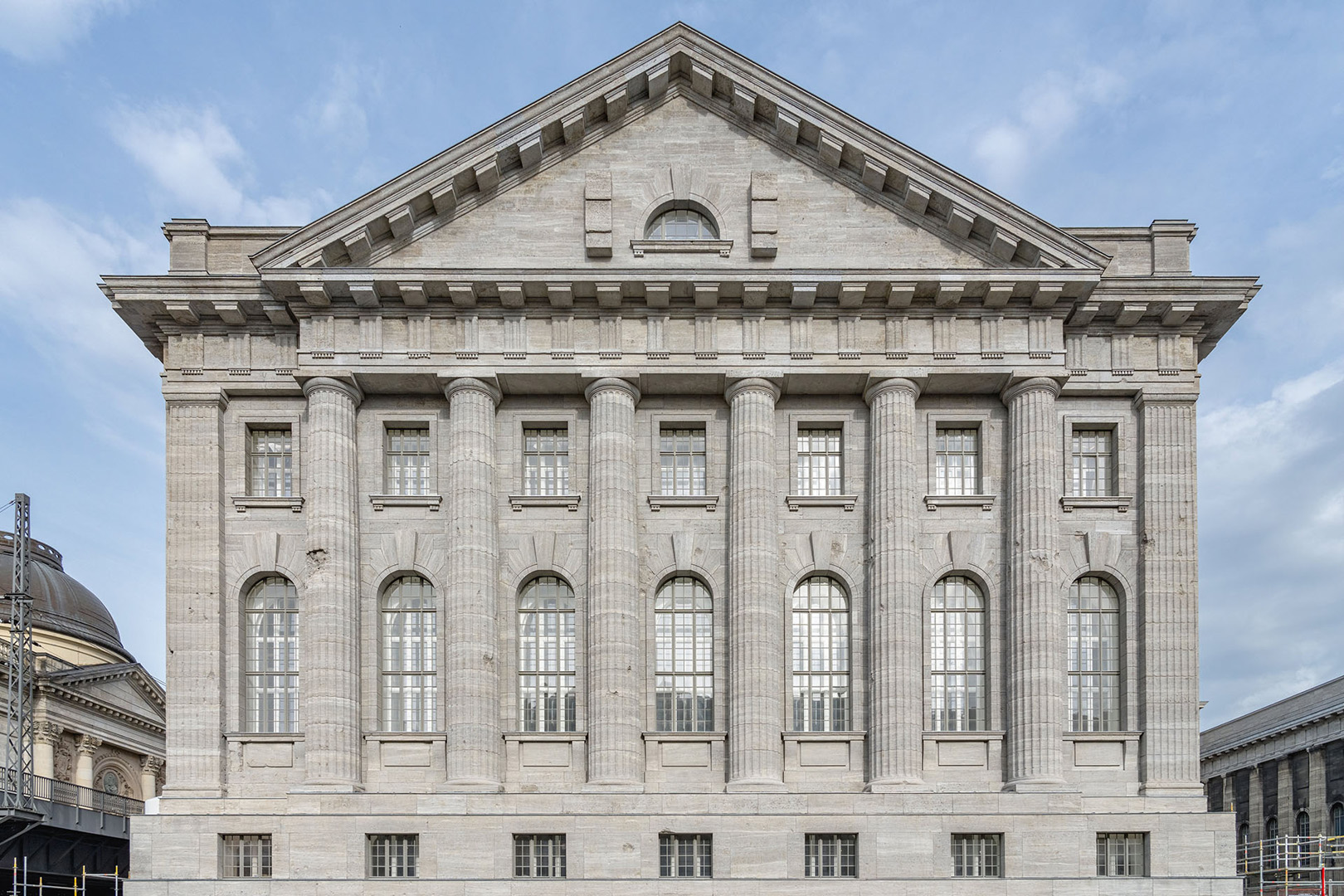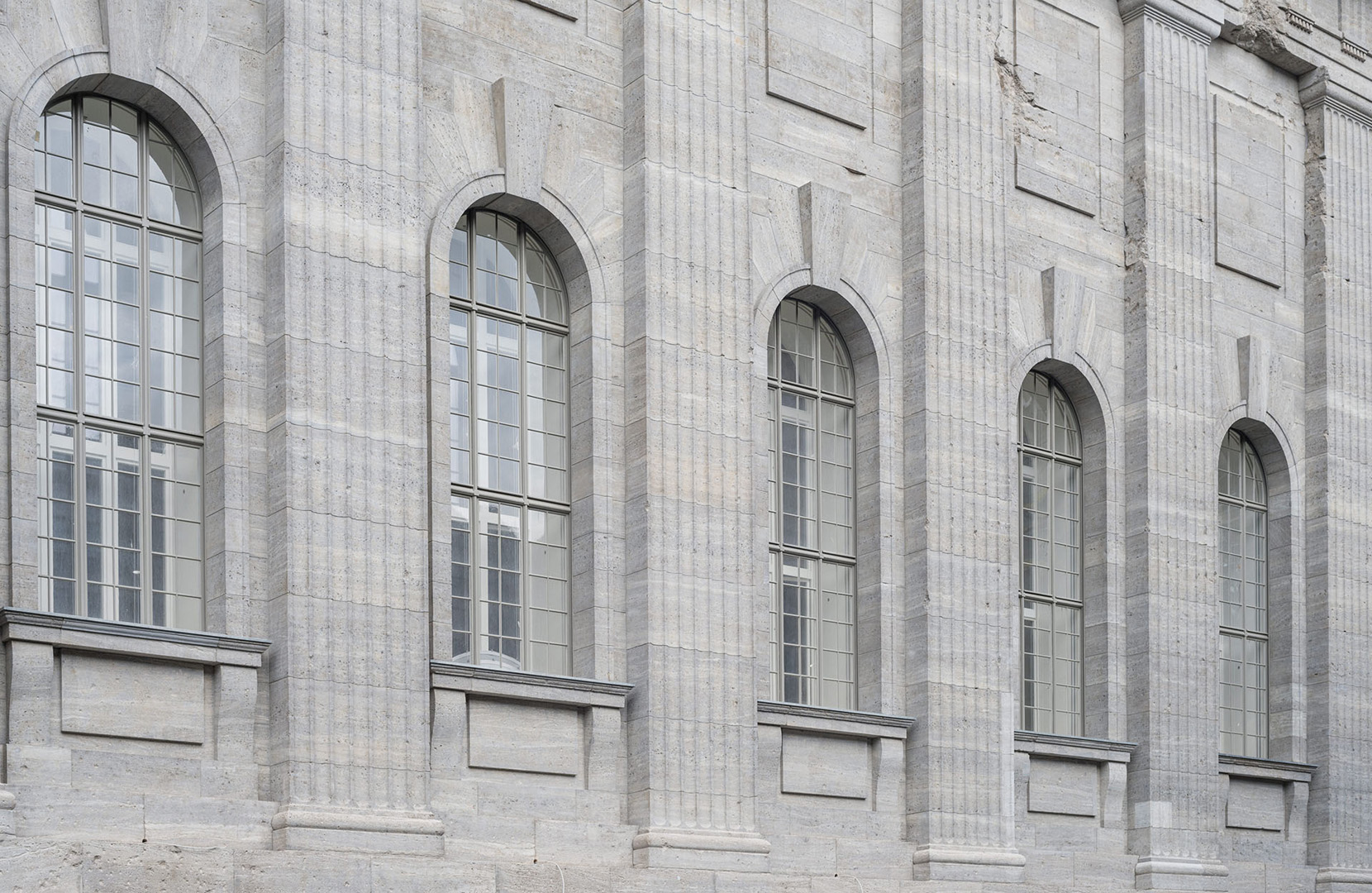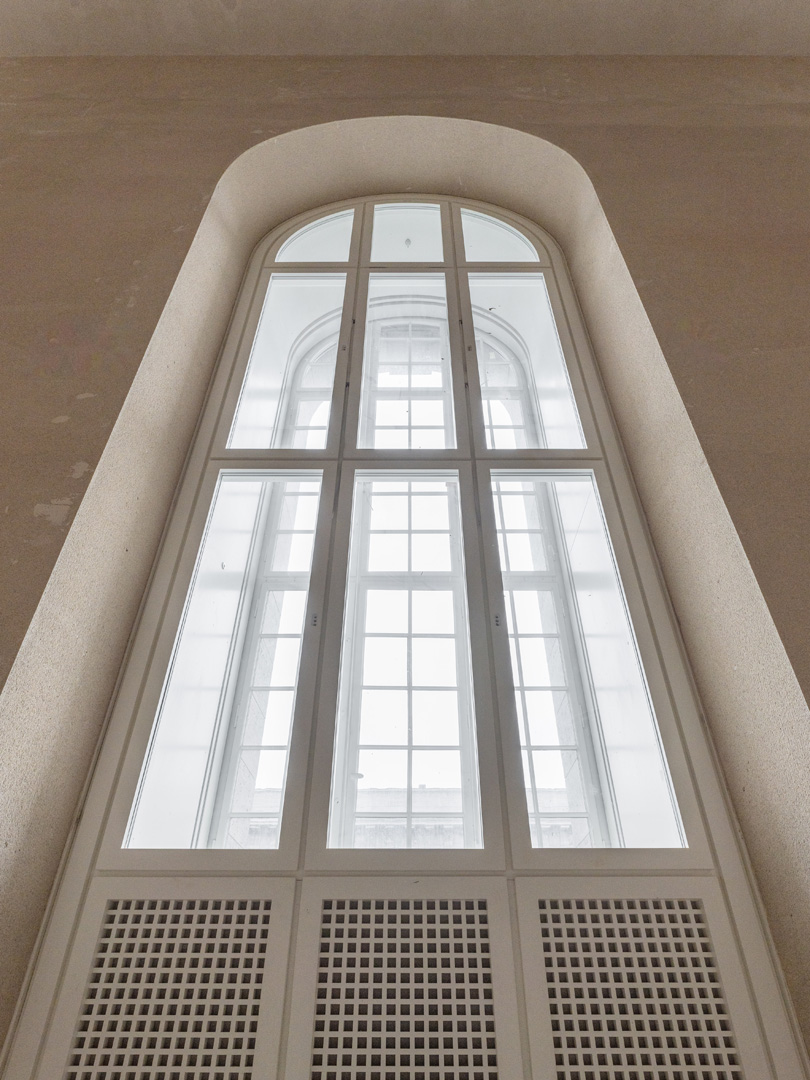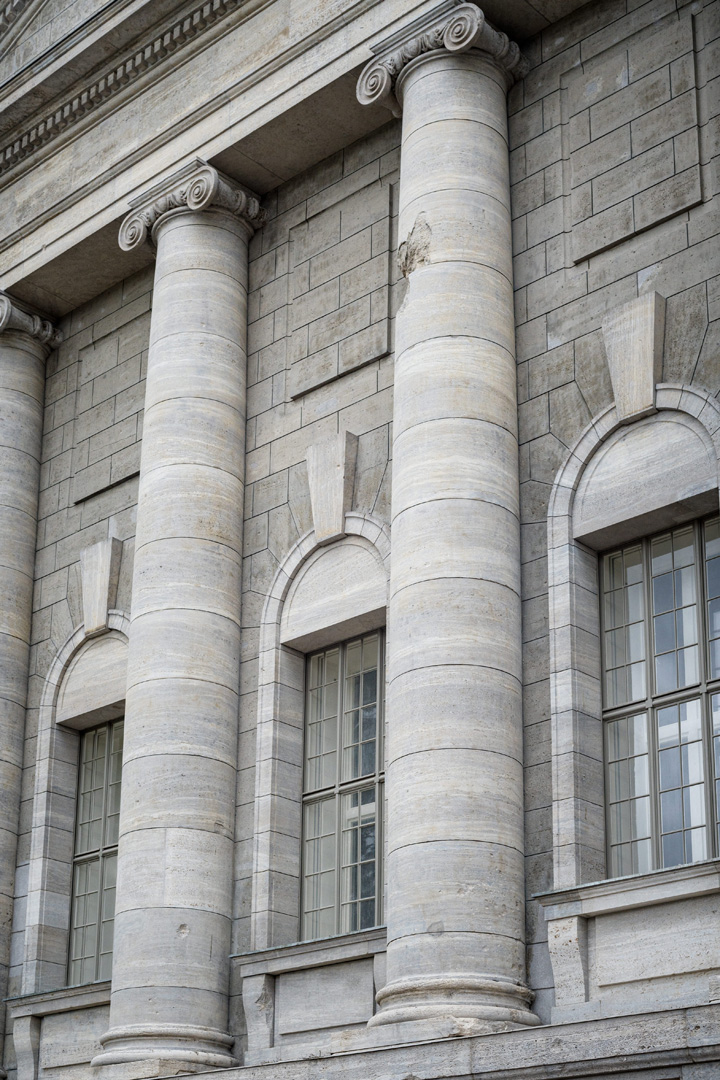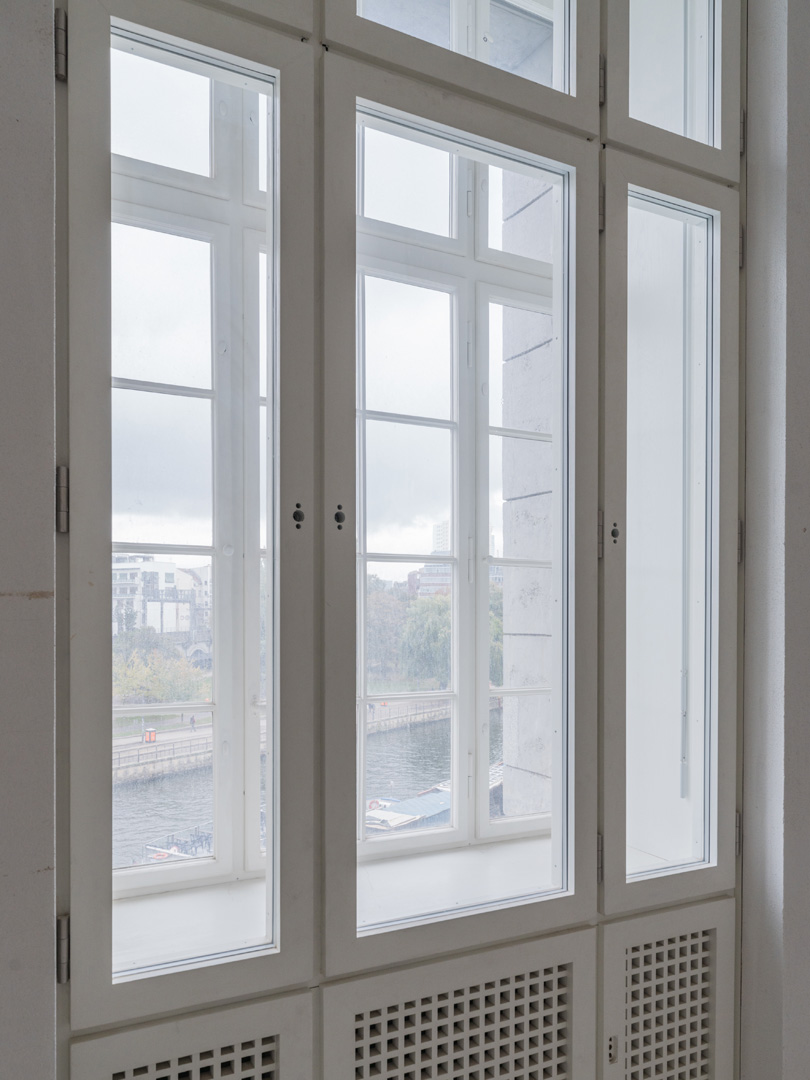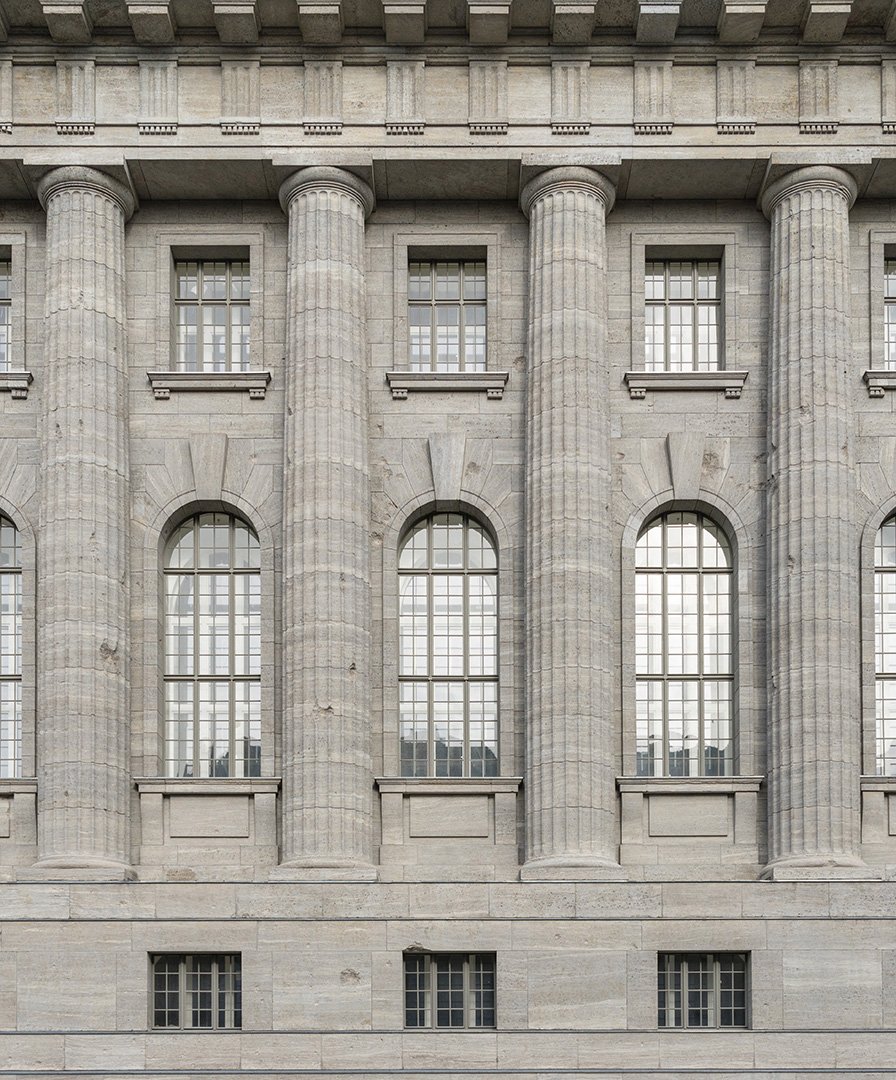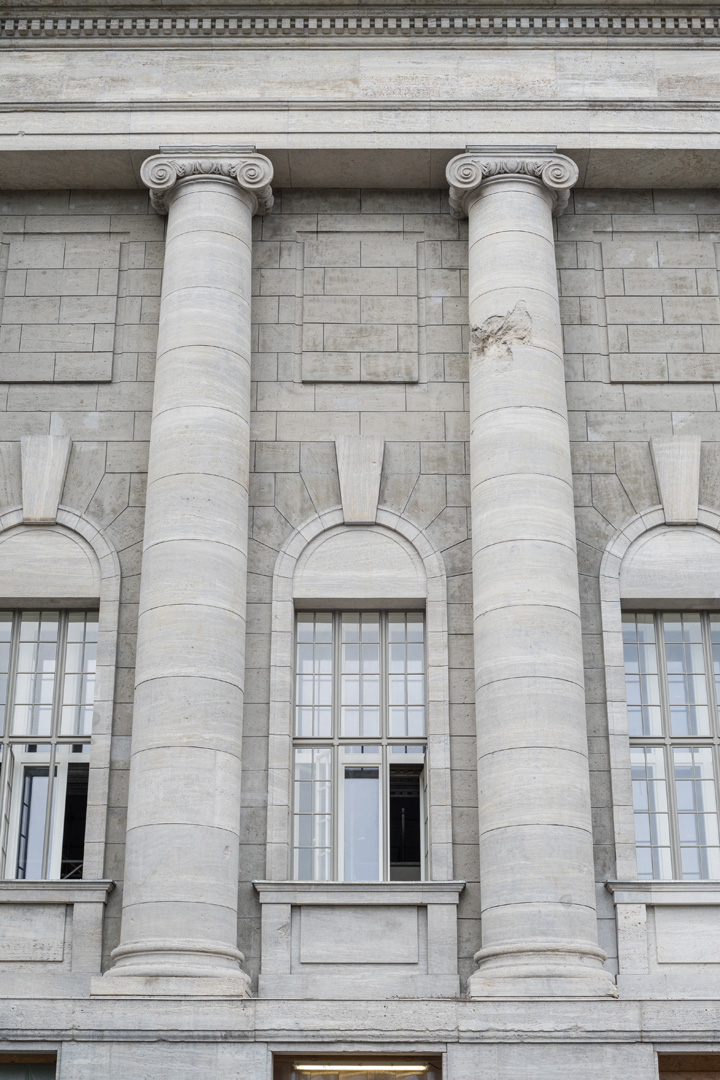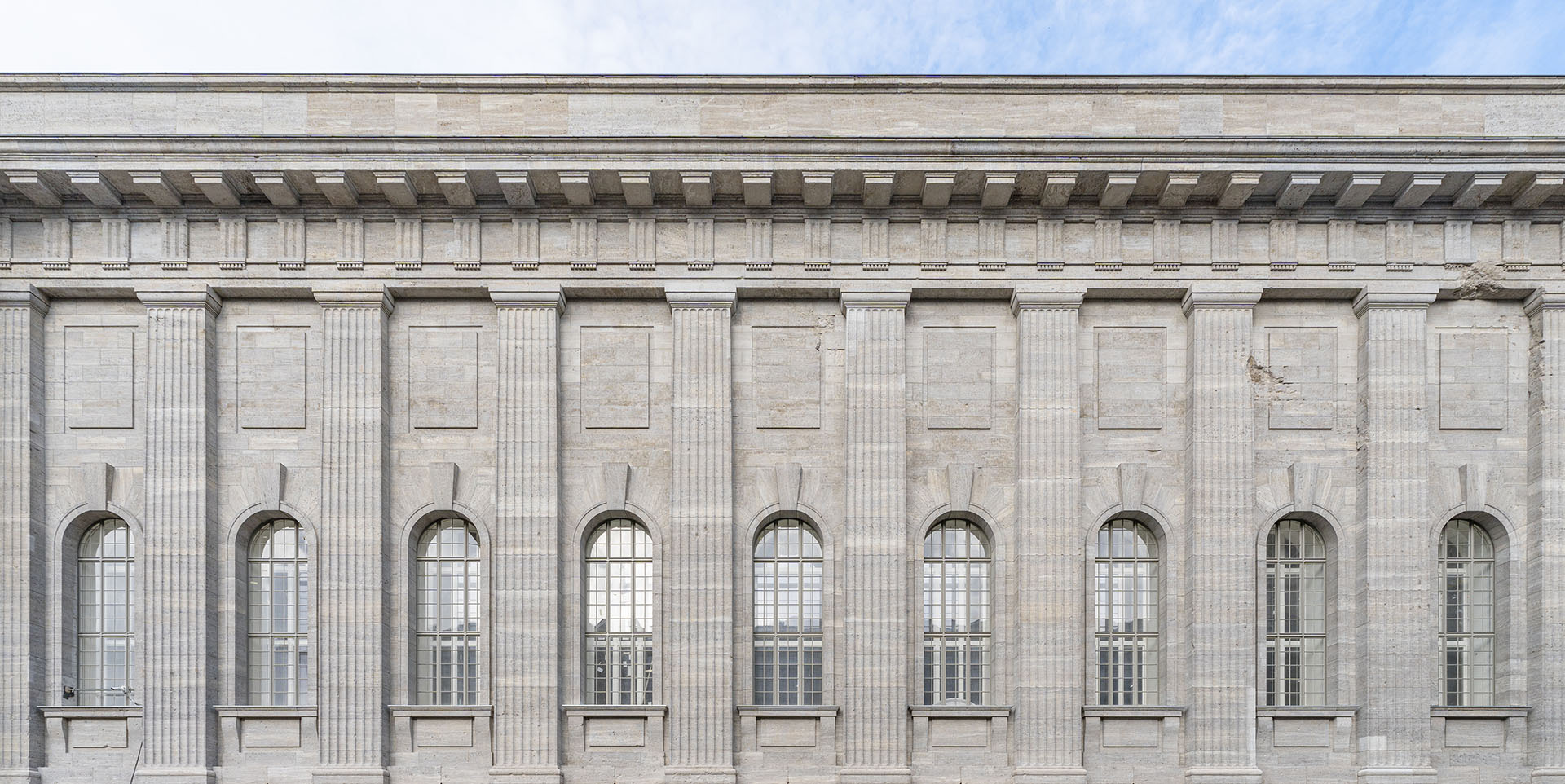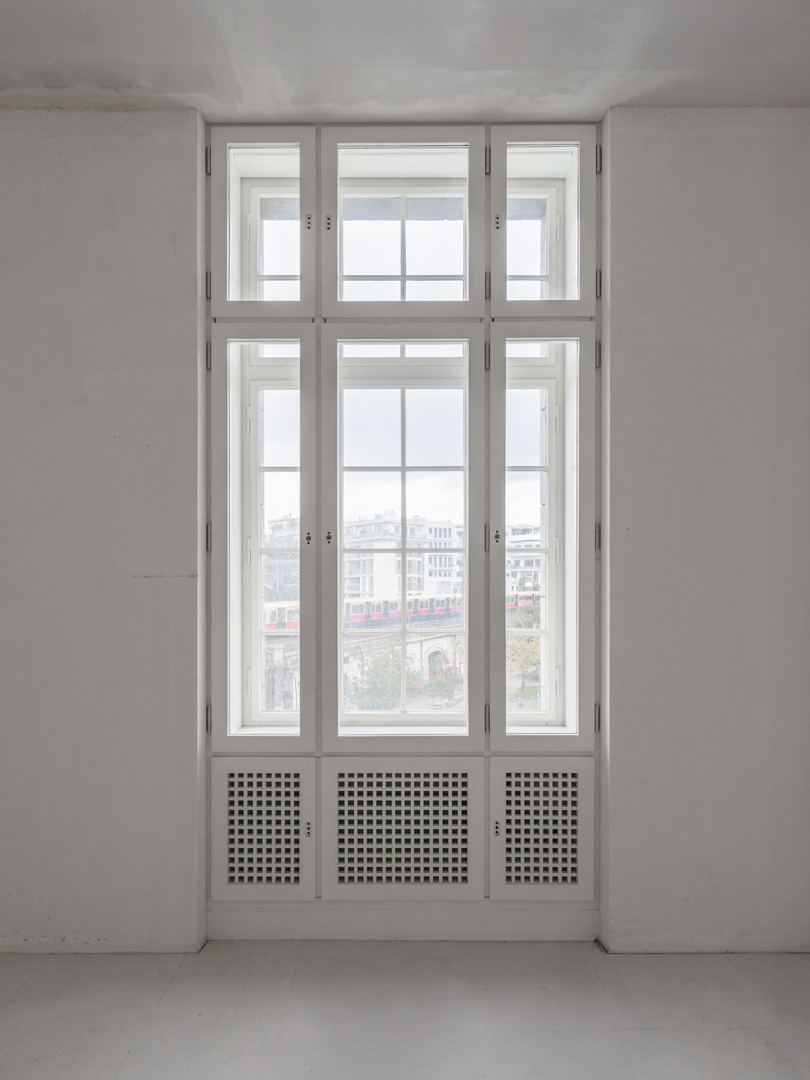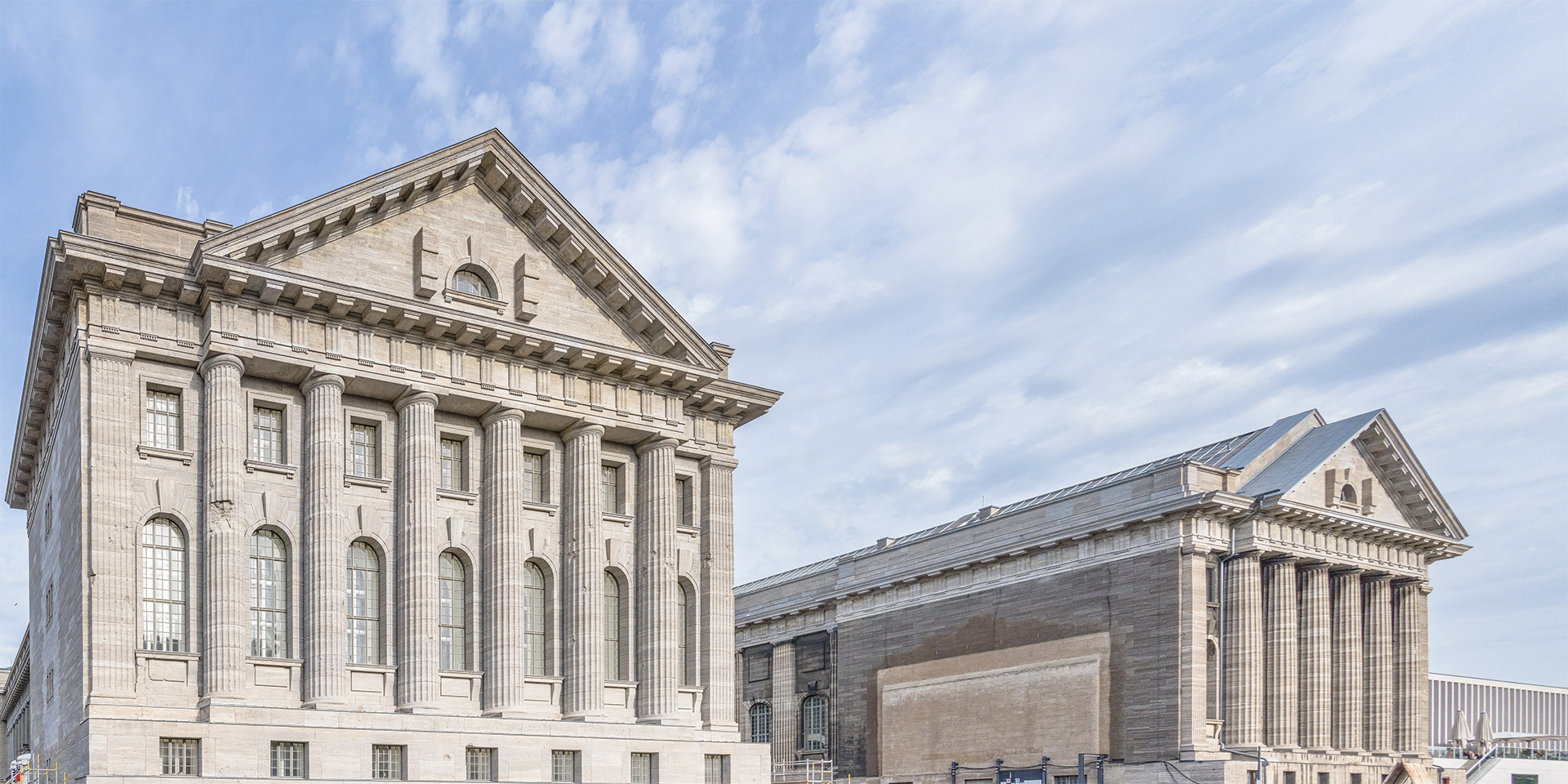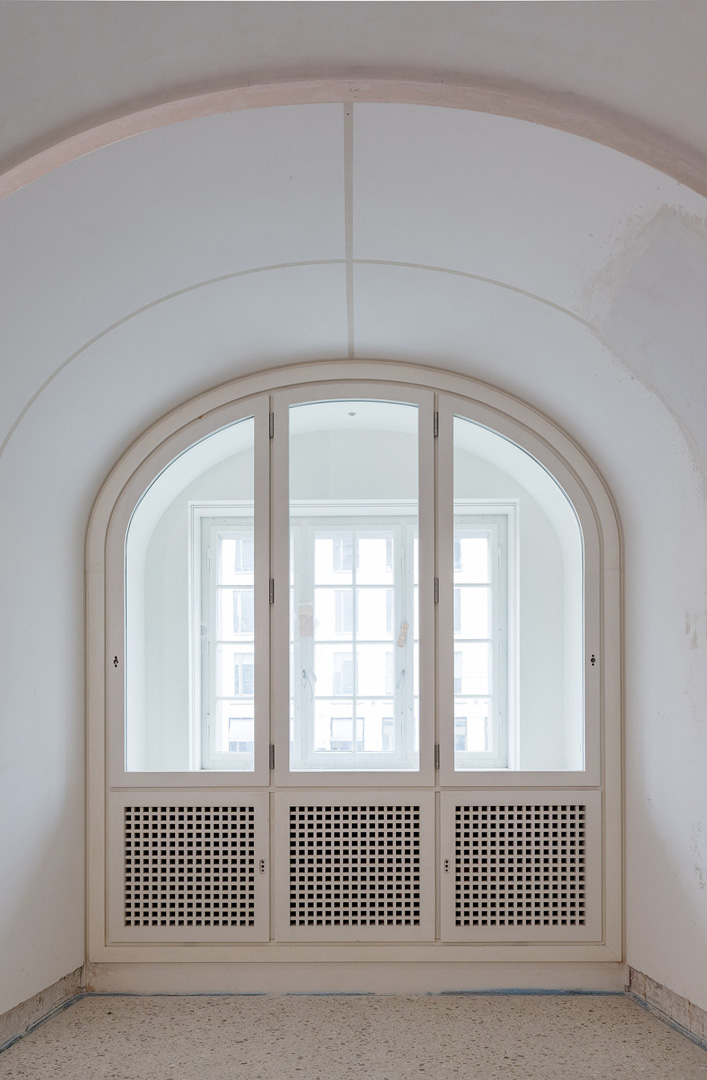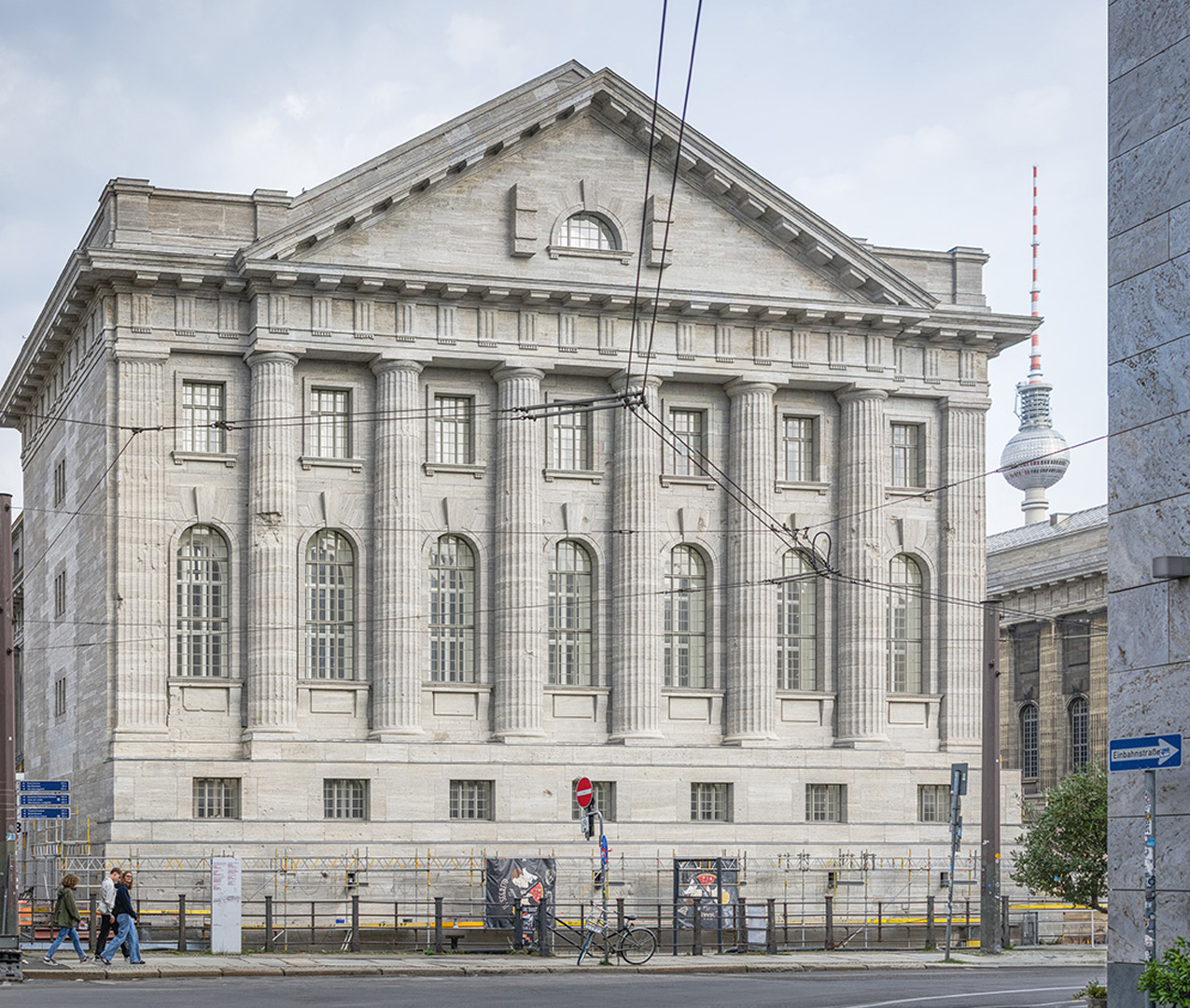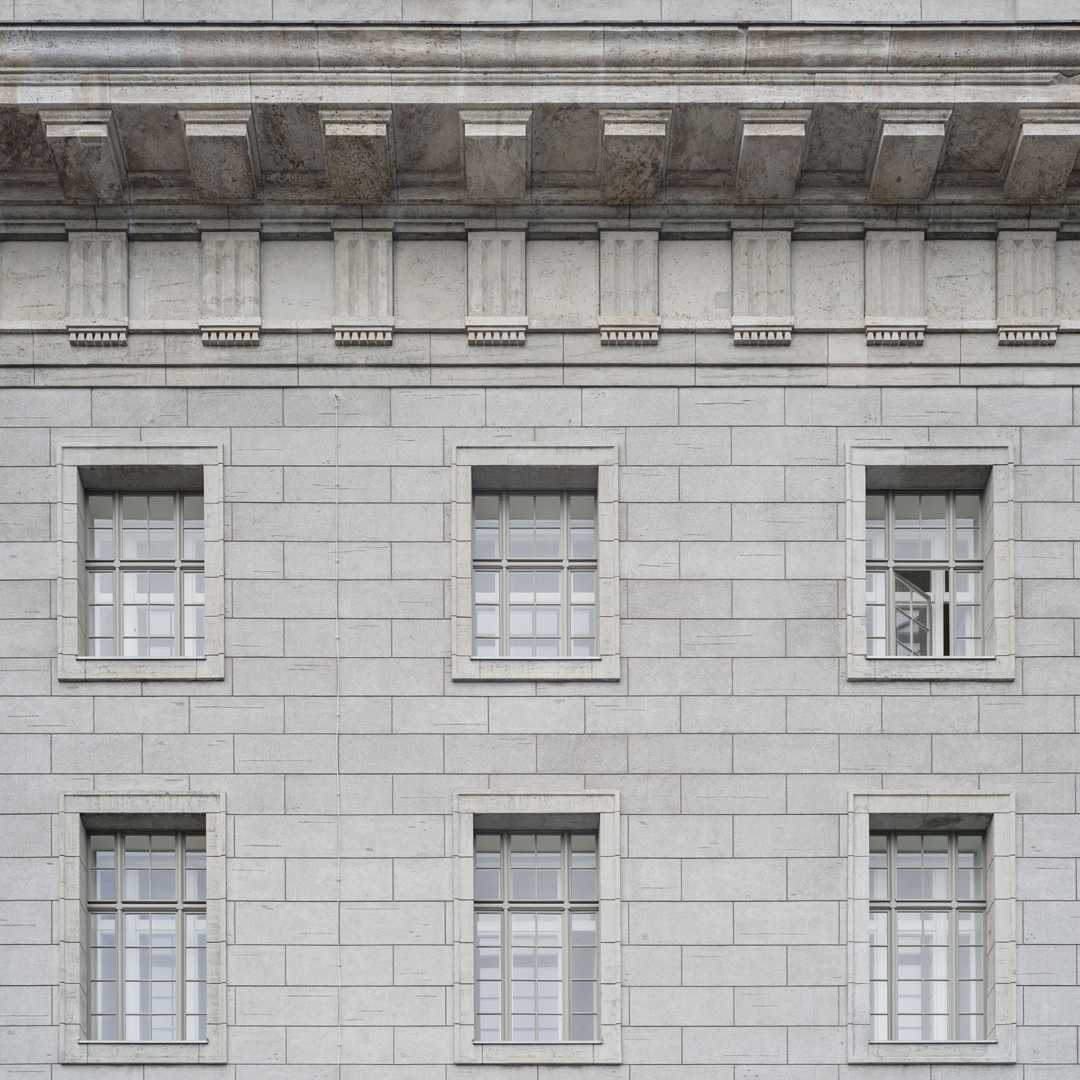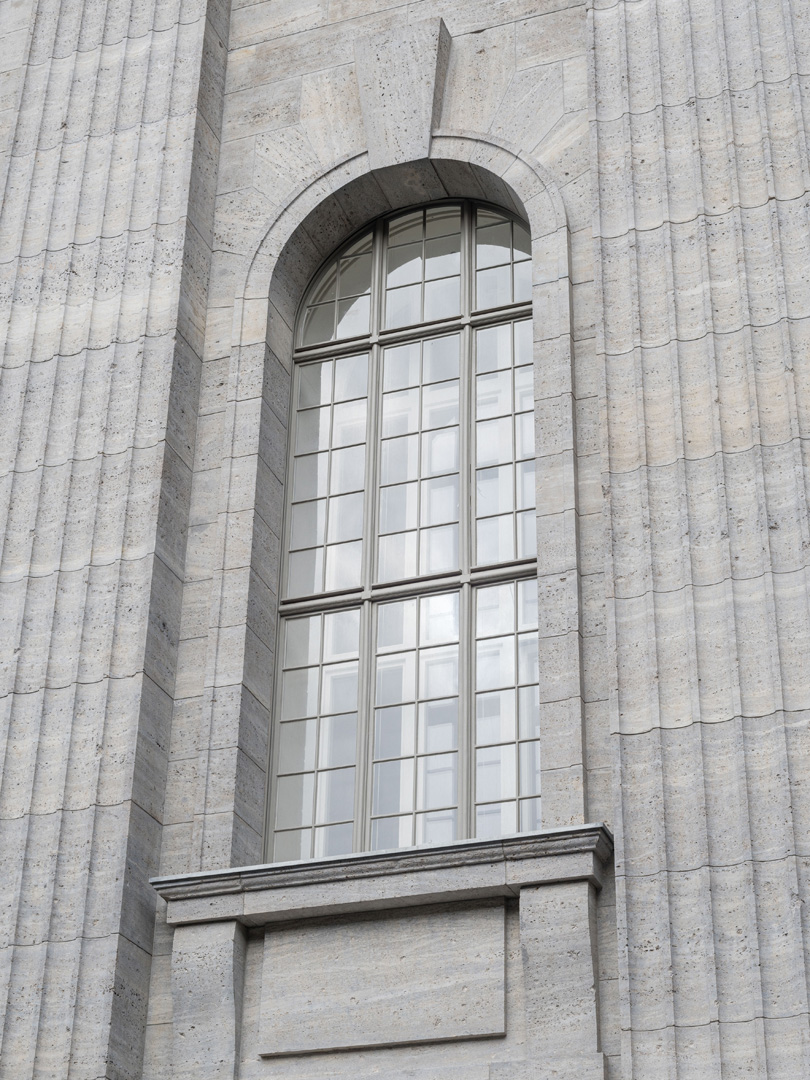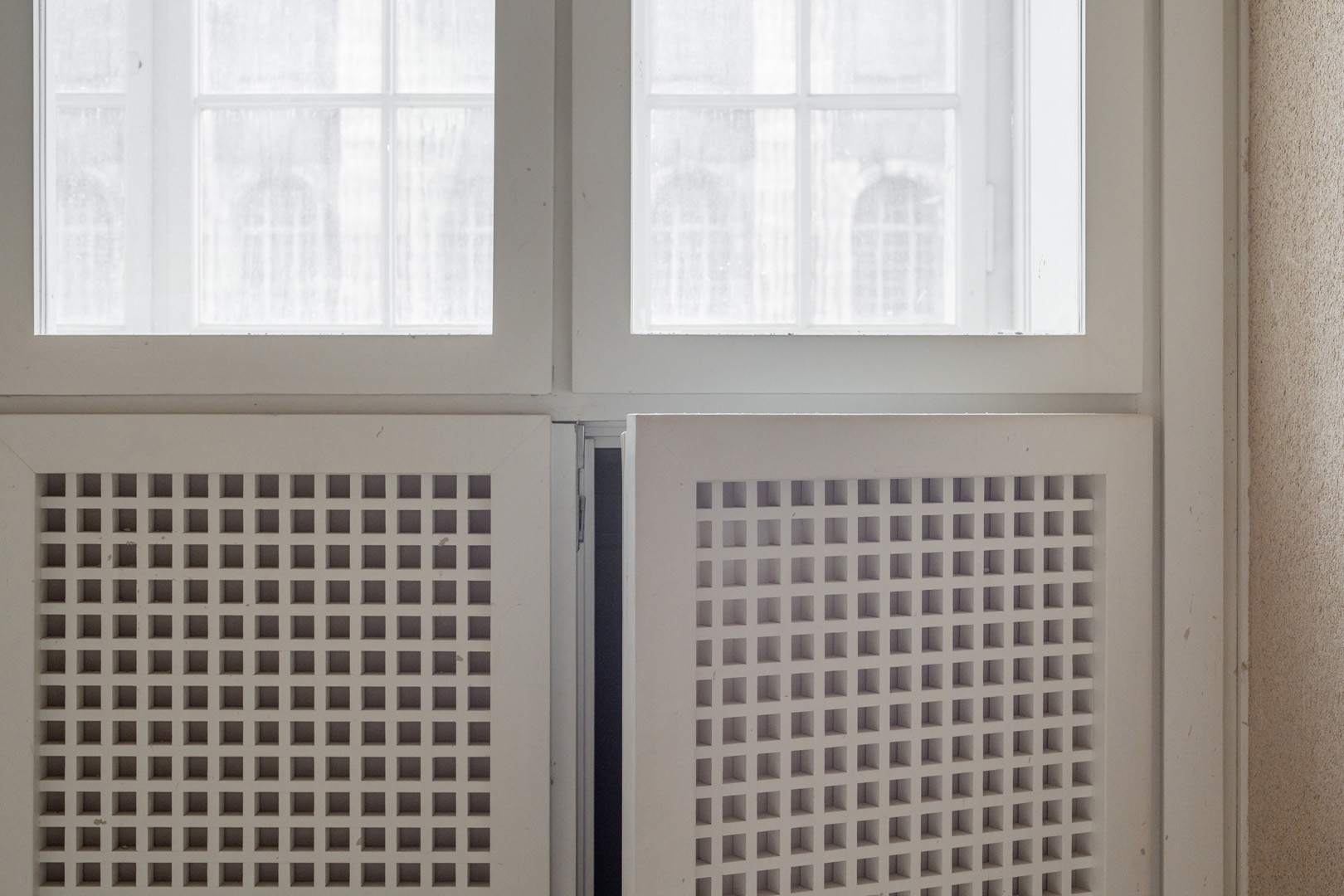 Pergamonmuseum
BERLIN
The general refurbishment of Berlin's ensemble of World Cultural Heritage sites at Museum Island is a multi-generational task involving countless sub-projects. Gebrüder Schneider was responsible for the restoration and reconstruction of the listed windows and doors of the Pergamonmuseum in construction phase A.
Building work under difficult conditions. The Pergamonmuseum, which opened in 1930, is also the star of the five museums on the Museum Island due to its grand architectural exhibits – most noticeably the Pergamon Altar and the Ishtar Gate. The refurbishment of the 3-wing complex, which was dilapidated in some areas, proved to be extraordinarily costly. Due to the fact it was not possible to move the large-scale architectures out of storage, every vibration, oscillation or deformation was recorded with the aid of sensitive measuring instruments. Only particularly low-vibration construction methods were permitted.
The windows are listed as historical monuments. The windows of the Pergamonmuseum had to be preserved in their original state to the greatest possible extent. Before their non-destructive removal, all the elements were recorded in an as-built documentation by means of 3D laser scanning. This detailed basis for the planning enabled Schneider to reconstruct those elements that were not worth preserving according to the historical model. 81 exterior windows from the existing building were restored. The interior wooden windows were newly constructed with insulating glazing, and partly equipped with drives that provide solar shading and ventilation. The new construction of window sills, soffit and parapet cladding as well as solar shading and glare protection systems also formed part of the contractual undertaking.
A total of 23 single windows in addition to 141 box-type windows covering an area of 2 to 30 square metres and a height of up to 12.50 metres were restored or reconstructed by Gebrüder Schneider. Moreover, 21 new single and double wooden exterior doors were newly produced and 2 existing doors were restored. All the work had to reconcile the strict requirements of the preservation of the historic building with the demands of modern burglary protection, climate protection and comfort. Some of the doors were equipped with drives, safety technology, door closers and refitted in terms of their safety technology and thermal insulation properties.
BUILDING CONTRACTOR
Stiftung Preußischer Kulturbesitz (Foundation of Prussian Cultural Heritage)
ARCHITECT
Design: O. M. Ungers;
Execution: Werkgemeinschaft Pergamonmuseum GmbH (Kleihues + Kleihues, BAL Berlin)
CLIENT
Bundesamt für Bauwesen und Raumordnung (Federal Office for Building and Regional Planning)
PROJECT PERIOD
2014 - 2023
FACADE AREA
155 box-type windows
30 single windows
20 reconstructed wooden exterior windows
2 restored wooden exterior doors
TYPE OF CONSTRUCTION
Restoration, refurbishment and renovation: motor-driven casement windows, oak interior windows with sill and jamb cladding, exterior windows, wooden exterior doors with coffered and decorative trim