Offer & Calculation

Offer & Calculation
A facade is the dress of a building. But in the field of facade construction more than just first impressions are decisive. Quality, economical efficiency and the sustainability of the execution, durability of the materials and last but not least safety, comfort and user well-being also contribute towards the success of a building project.
Our services in the field of facade construction
In hundreds of projects from Berlin to Munich and from London to Luxembourg, Gebrüder Schneider has clearly demonstrated its expertise in the planning, design, manufacture and installation of individual facades and glass structures. We are extremely well networked with architects, system providers, testing institutes and refiners and are a member of all the industry-relevant organisations. This benefits you- because it guarantees that we always find the perfect solution for each of your challenges.
We realise standard facade structures:
Mullion and transom facades
Unitised facades
Curtain walls
Ventilated curtain wall panels
We are experts in producing customised facade structures such as:
Curved facades
Inclined facades
Double facades
Structural glazing facades
Heated facades
Point-fixed facades
Cable tensioned facades
Historical, listed restoration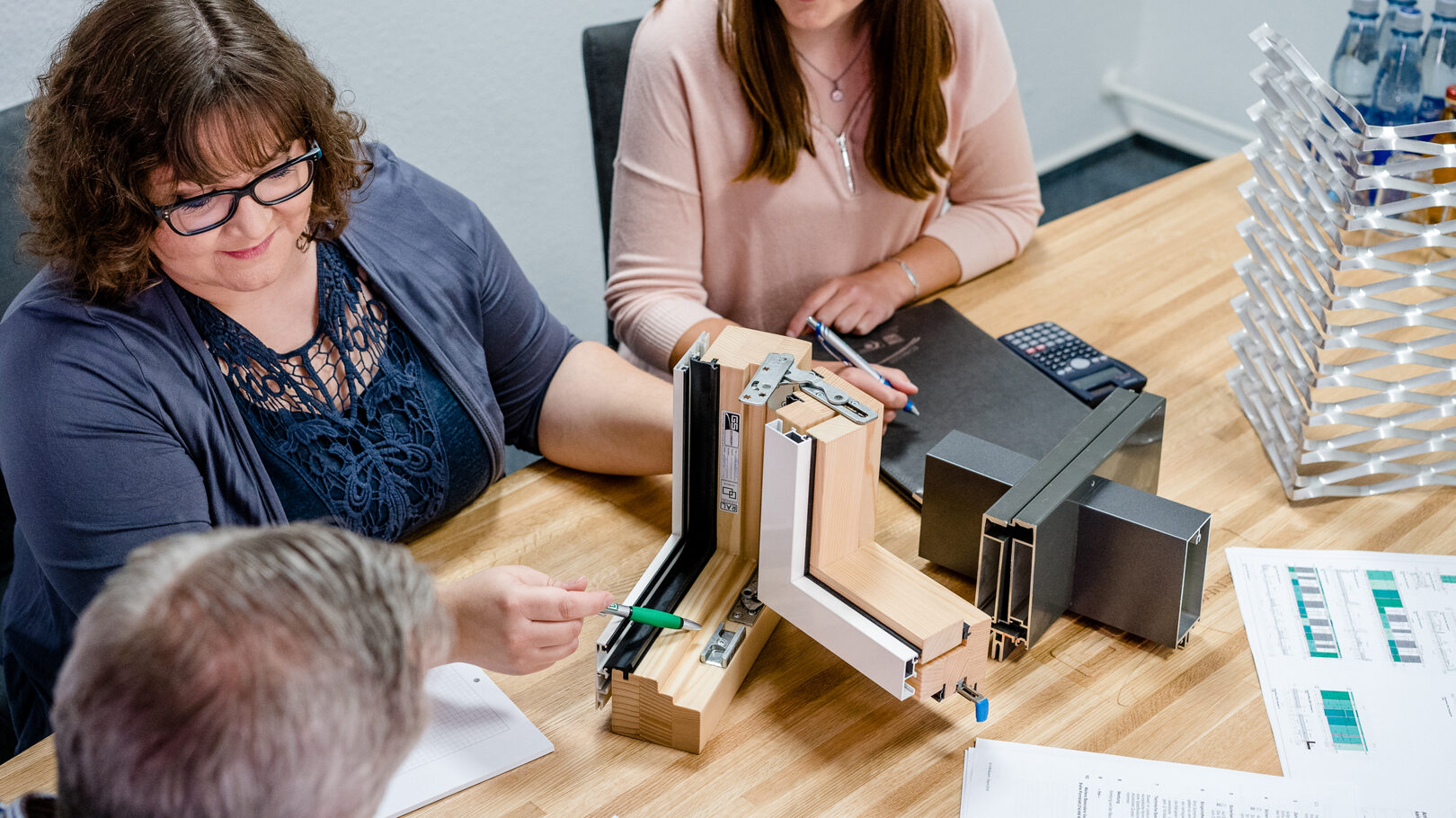 Gebrüder Schneider view themselves as their customers' partner. Right from the very beginning we assist architects, planners and property developers in making their visions feasible. We evaluate using which solutions and at what cost your ideas can be implemented. The sales & costing teams as well as technical specialists collaborate with external experts and material specialists beyond departmental and company boundaries in order to be able to already answer questions such as these as reliably as possible in advance if at all possible:
It goes without saying that we pay attention to ensure the greatest possible levels of economic efficiency in the cost estimate and weigh up the technical feasibility against the costs. Here we benefit from the fact that we within the Schneider Group can draw on a wide range of expertise, both in technical and business management terms.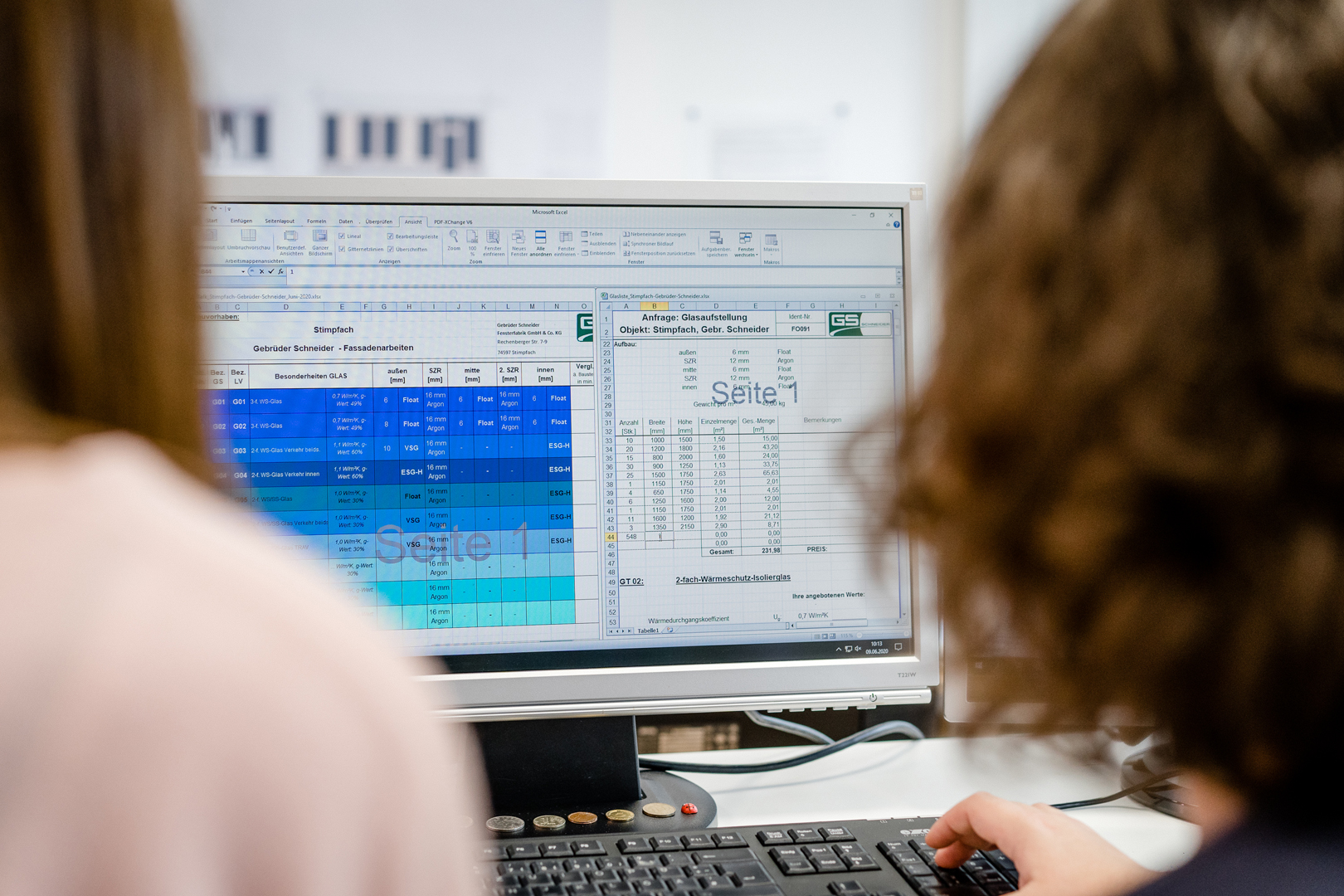 Annual prequalifications also confirm the suitability of Gebrüder Schneider Fensterfabrik GmbH & Co. KG as an application in public tenders for structural facade, joinery and glazing work.
Your project enquiry

We will be happy to advise you and produce a detailed quote for the planned facade.

Contact us and send us your enquiry by e-mail to iregevro@fpuarvqre-snffnqra.qr
We look forward to receiving your enquiry!
We offer a variety of materials and shapes
The classic materials such as glass, aluminium, steel and wood will continue to dominate the field of façade construction in the future. But only unusual materials, exclusive surfaces and textures as well as customised colour concepts provide buildings with their own special character. Throughout Europe you will be able to find Facades made by Gebrüder Schneider, for example in bronze, copper, zinc, brass, natural stone, fibre concrete, ceramic or terracotta.
We are also great at providing special products
Impressive building envelopes are aligned to the required design, functionality, sustainability, comfort levels and safety down to the very finest details. Many complex facades contain many thousands of individual elements and components that have to be planned, designed, procured and manufactured. By virtue of our existing expertise and the great internal added value we offer, Gebrüder Schneider can implement a wide range of complementary designs and special requirements.
Supplementary constructions such as:
Windows (coupled windows, punch windows, block windows, round windows and much more besides)
Roofs (canopies, glass roofs, light domes and much more besides)
Supporting structures
Porches
Solar protection with louvres, perforated louvres, glass louvres etc
NSHEVs / RWAs
Doors (automatic door systems, revolving doors, portals, revolving drum doors and much more besides)
Balconies, winter gardens
Railings & balustrades
Skylights
Fins & pilaster strips
Walk-on / drive-on glazing
Ergänzende Konstruktionen wie z. B.:
Fenster (Verbundfenster, Lochfenster, Blockfenster, Rundfenster u.v.m.)
Dächer (Vordächer, Glasdächer, Lichtkuppeln u.v.m.)
Tragwerke
Windfänge
Sonnenschutz mit Lamellen, Lochlamellen, Glaslamellen etc.
NRWGs / RWAs
Türen (Automatische Türanlagen, Karusselldrehtüren, Portale, Trommeldrehtüren u.v.m.)
Balkone, Wintergärten
Geländer & Balustrade
Oberlichter
Finnen & Lisenen
Begehbare / befahrbare Verglasung
Special requirements such as:
Thermal protection (thermal 2D/3D calculation)
Wärmeschutz (Thermische 2D/3D Berechnung)
You can find more information about facade planning by Gebrüder Schneider on the Planning & Design page.