Federal Chancellery Office – Berlin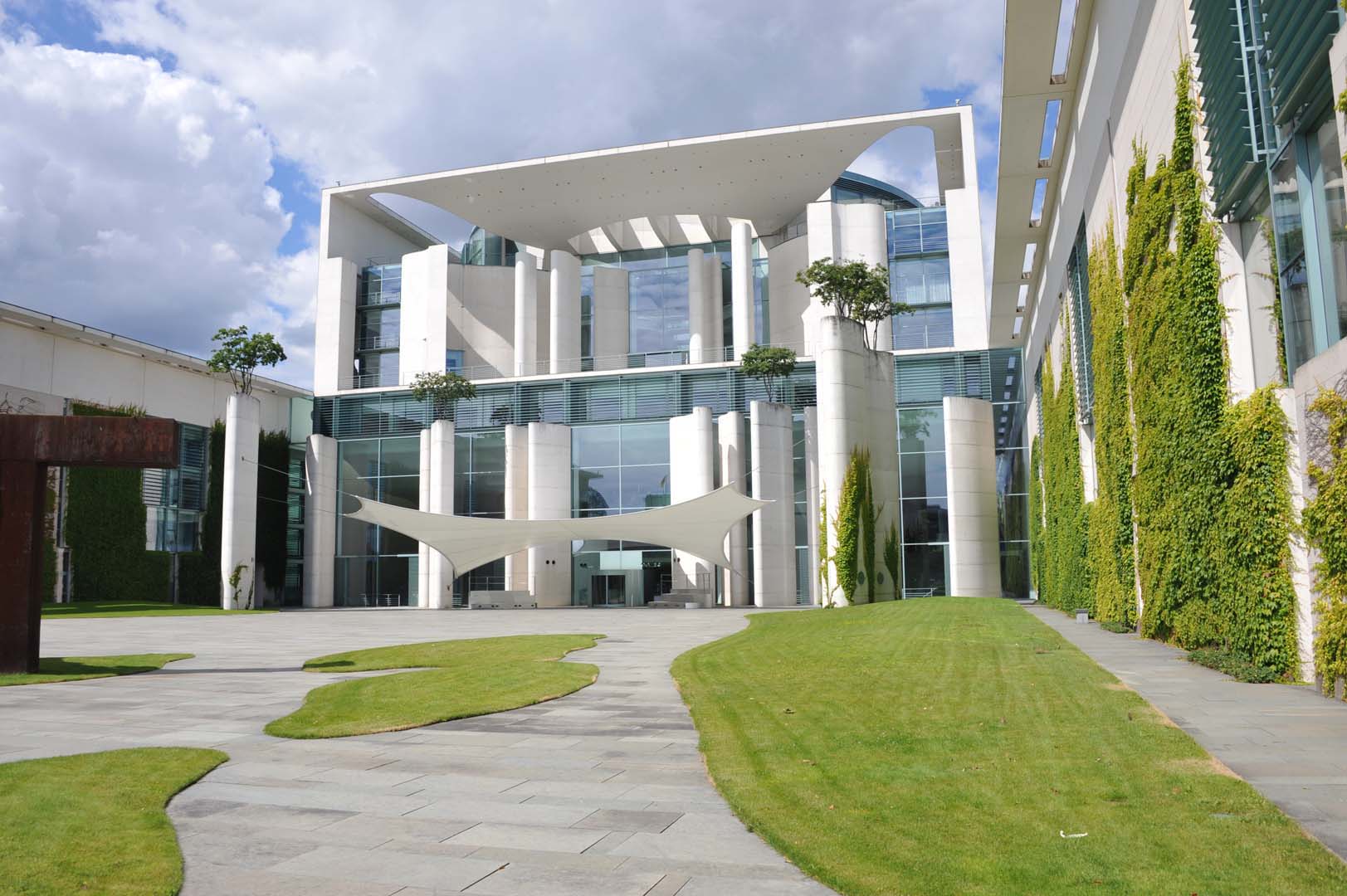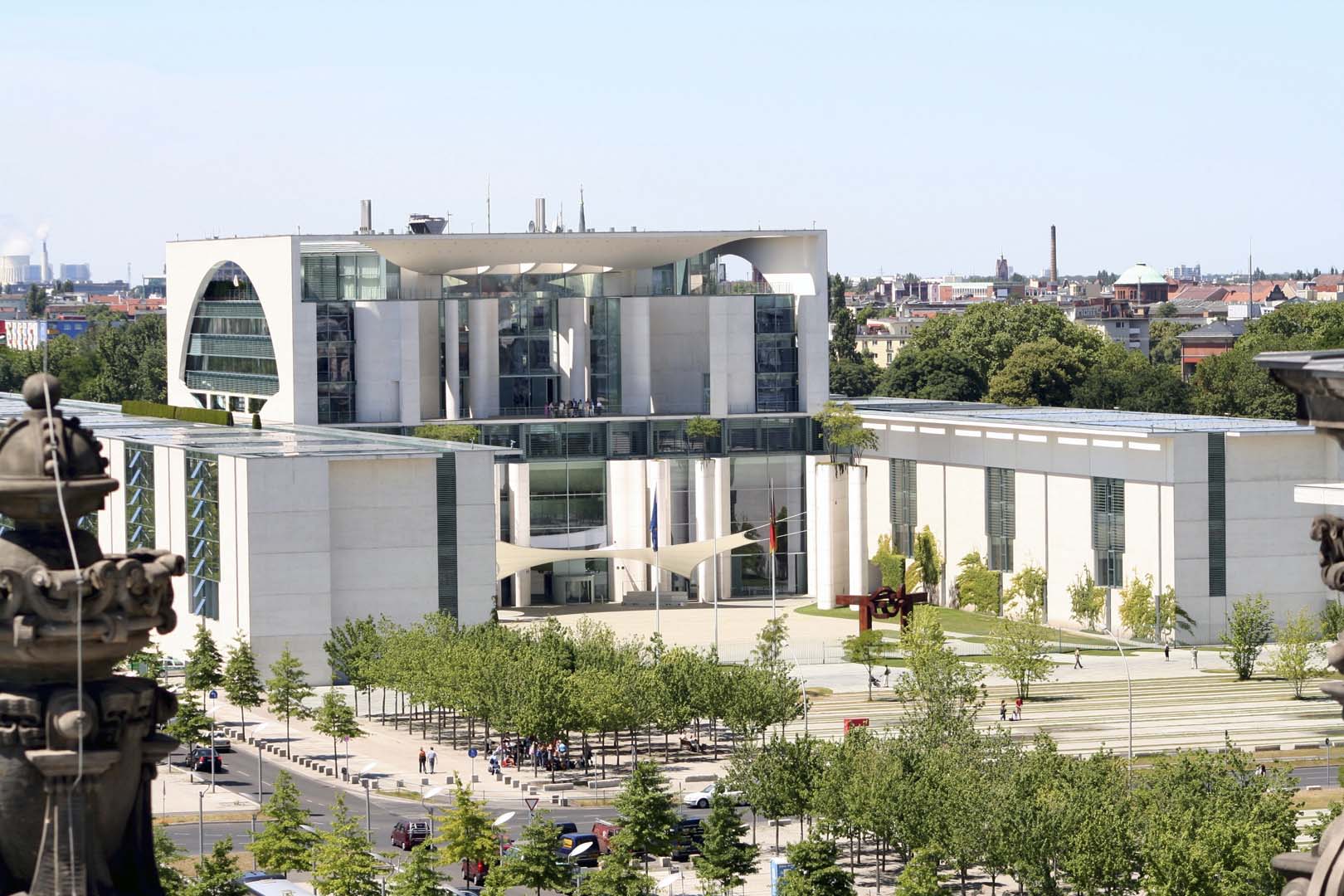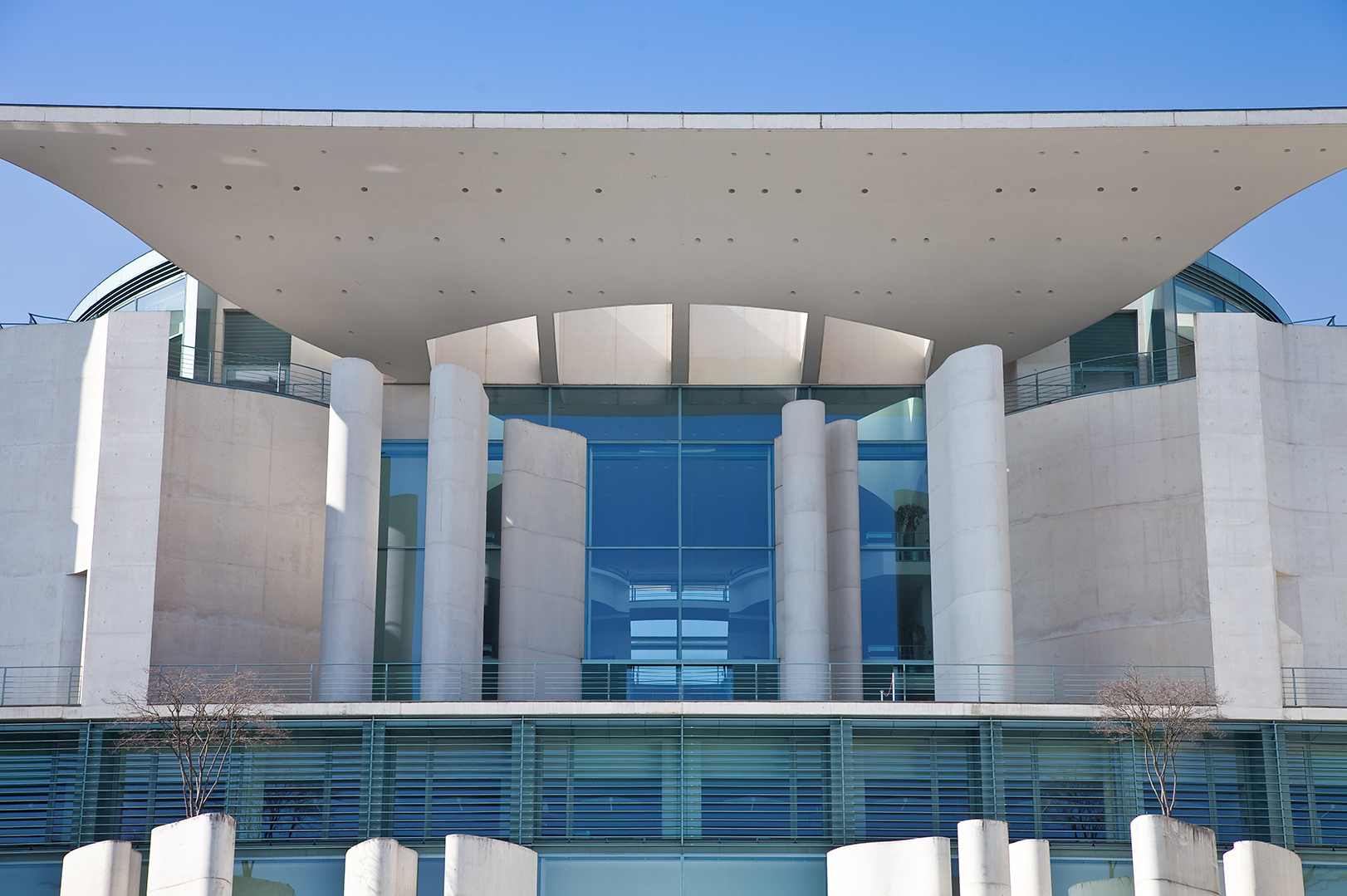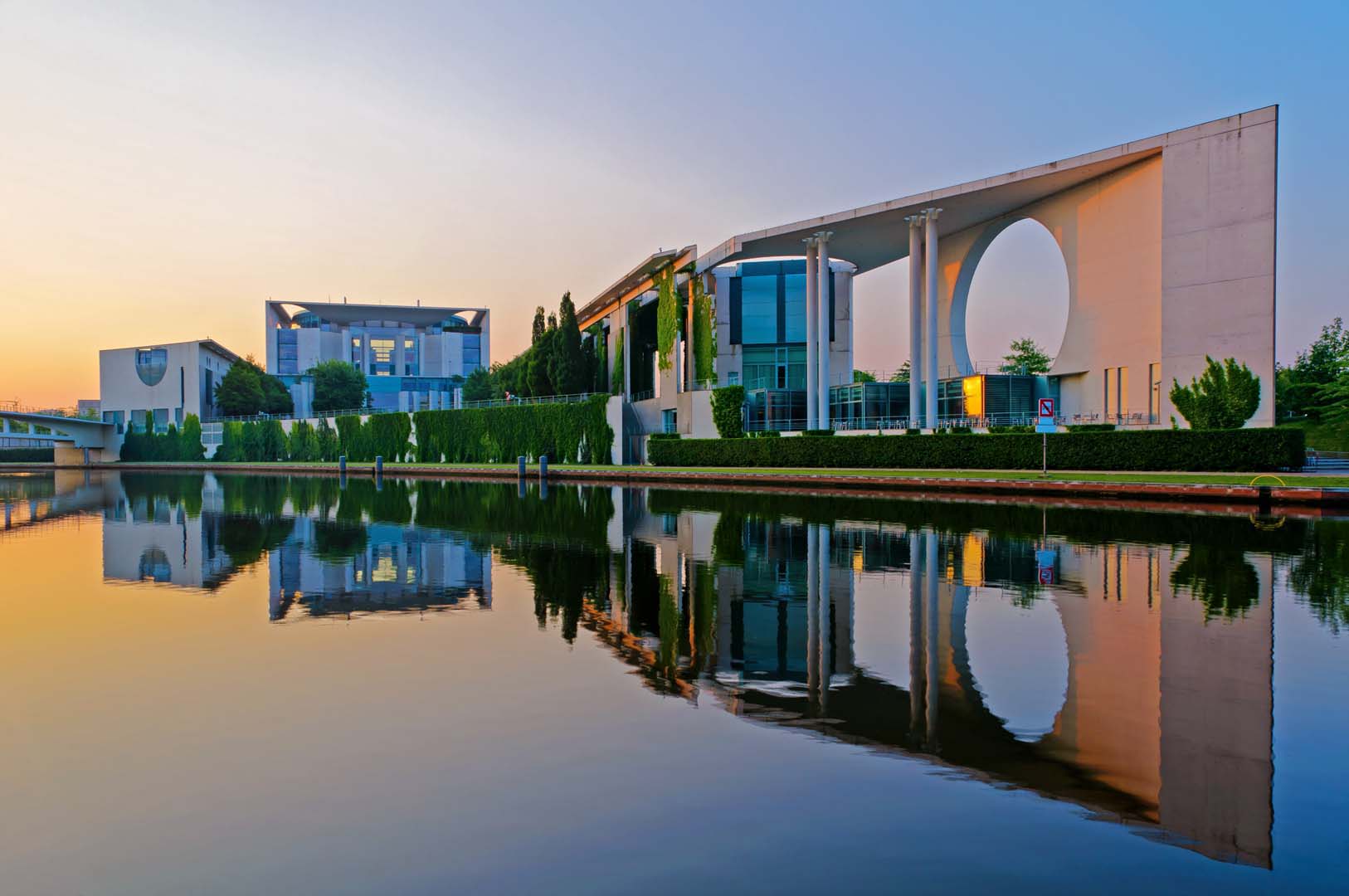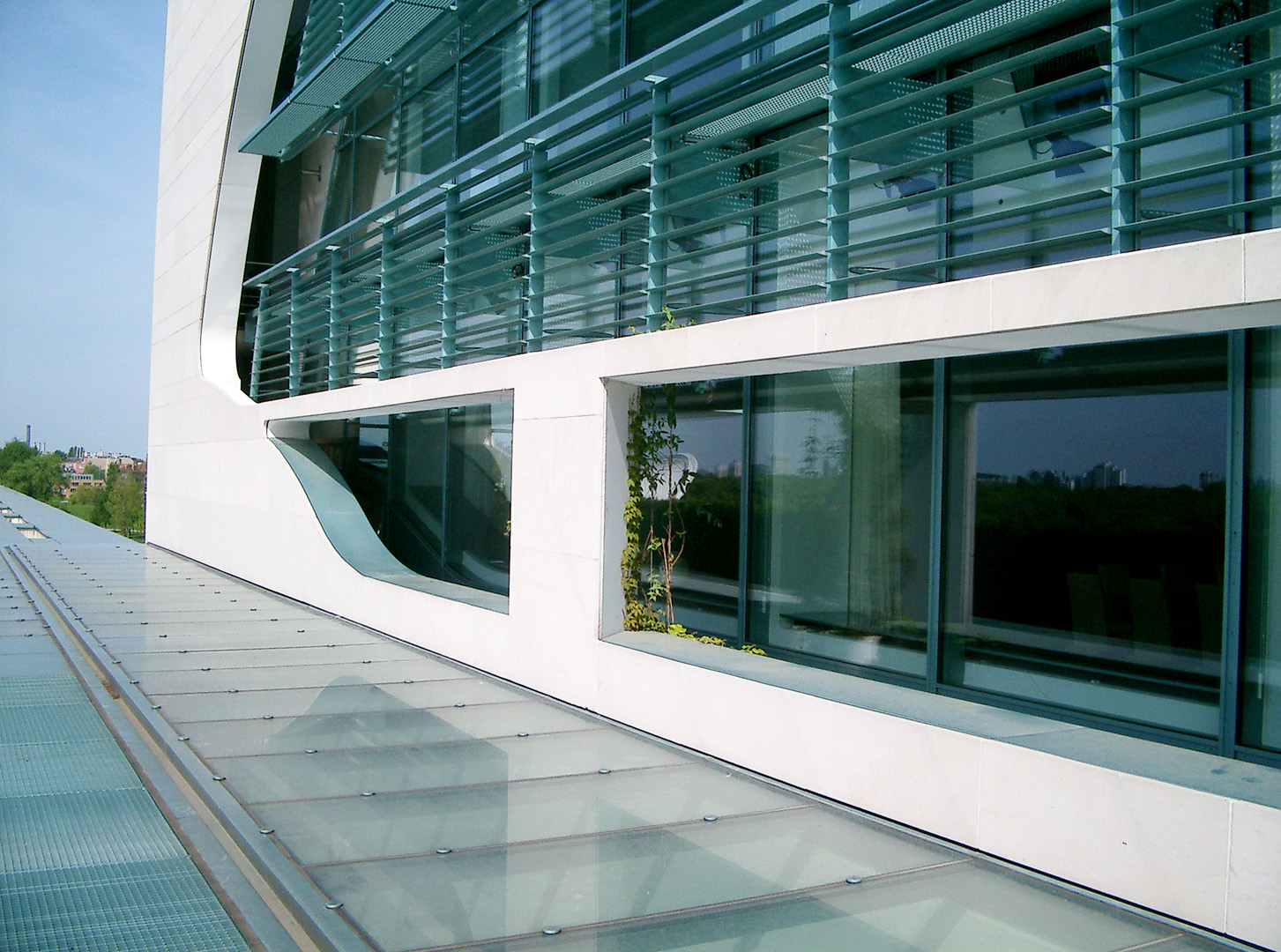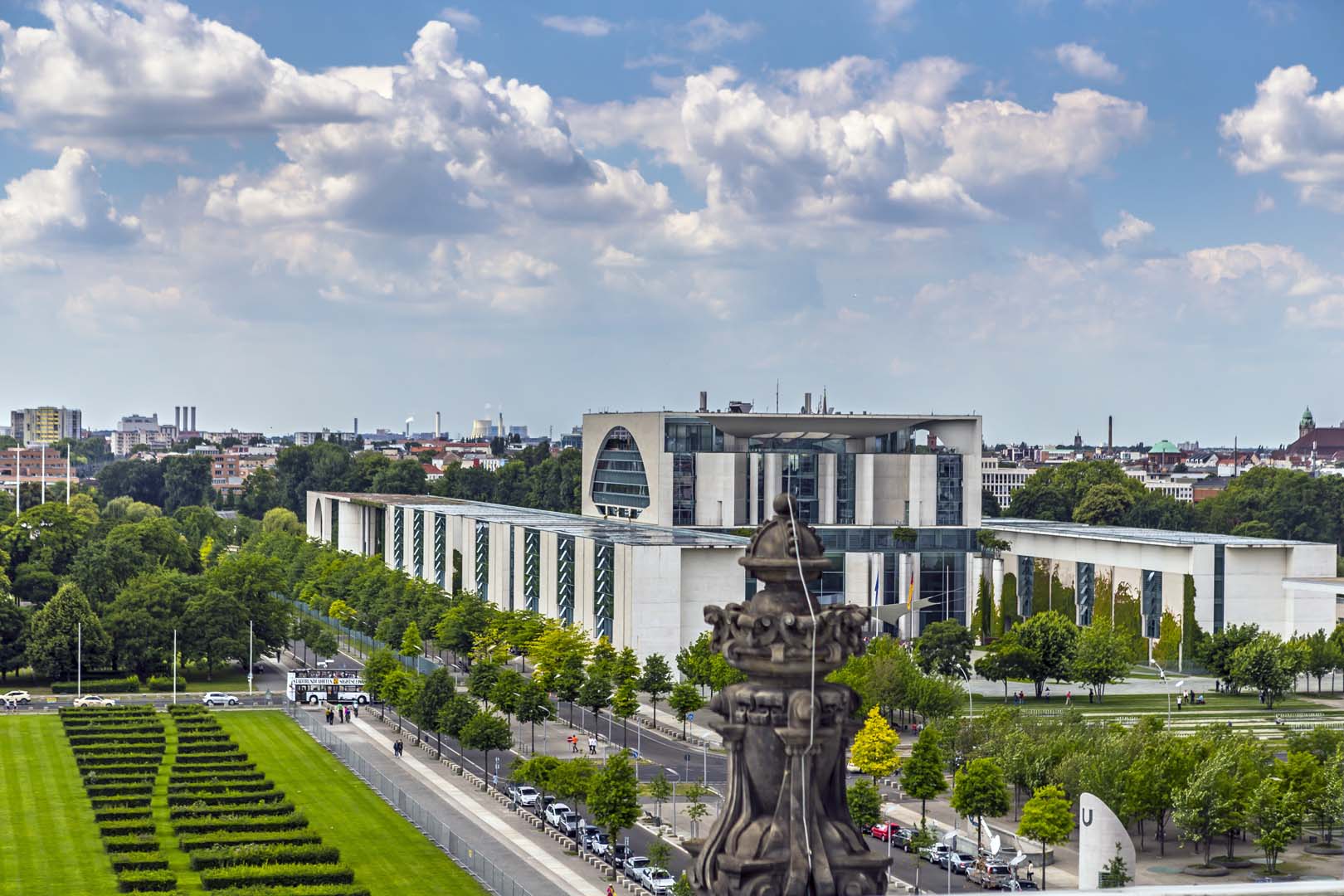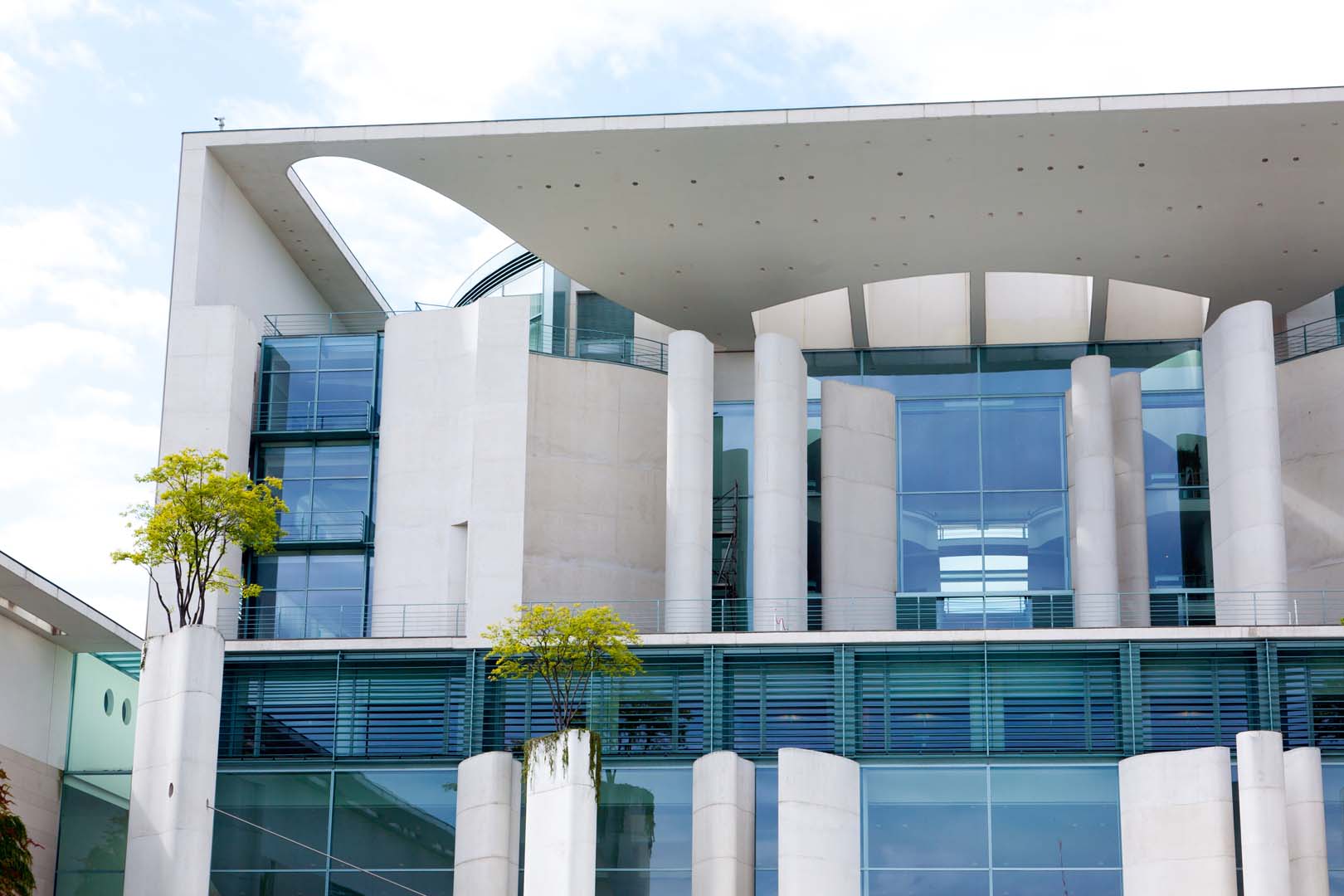 Bundeskanzleramt, Bundeskanzlerin, Merkel, Politik, Berlin
Bundeskanzleramt in Berlin - Deutschland
Bundeskanzleramt Berlin, Germany
BundeskanzleramtBerlin_©GS_05
Berlin, Germany - June 29, 2015: The new federal german chancell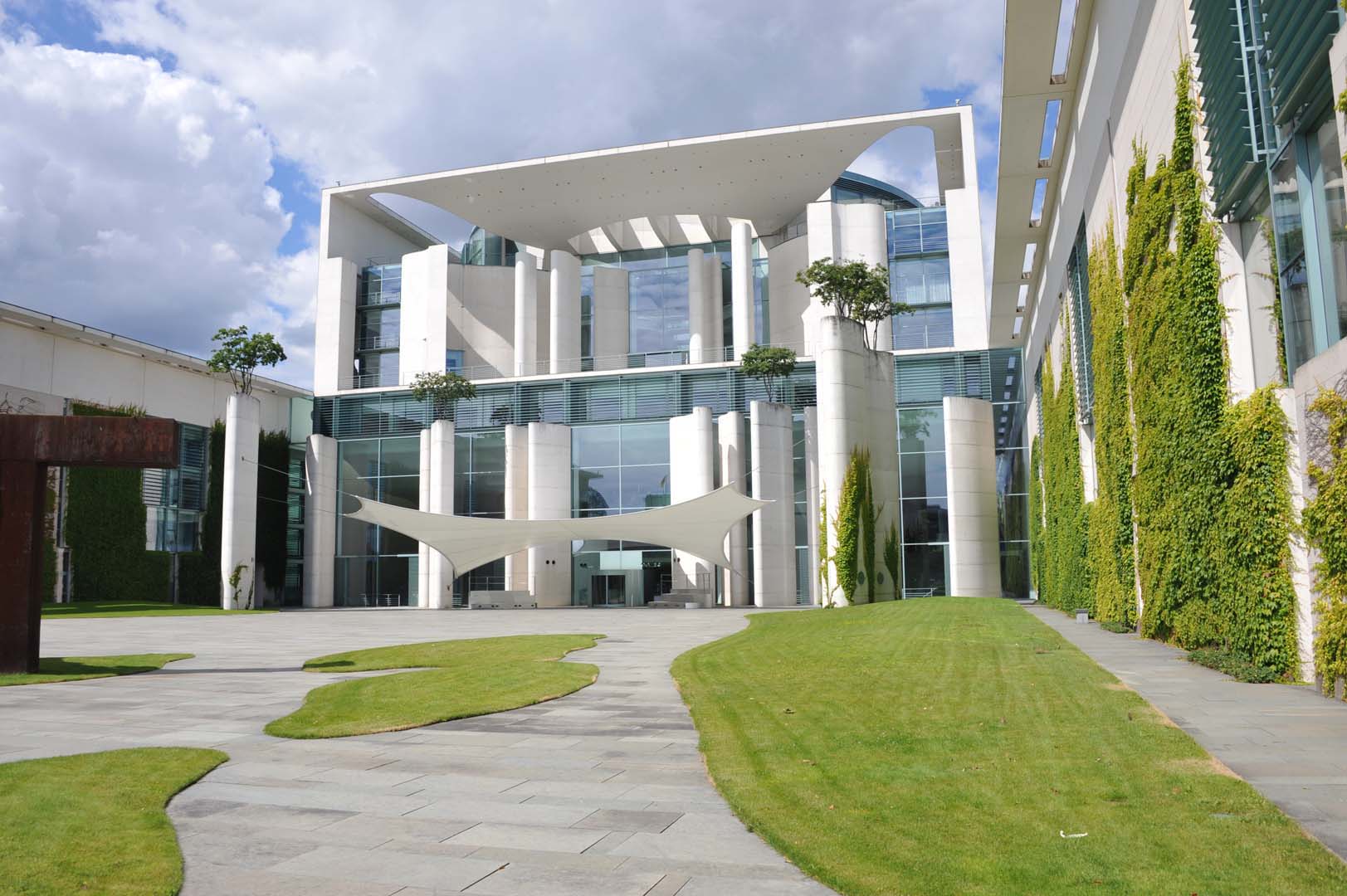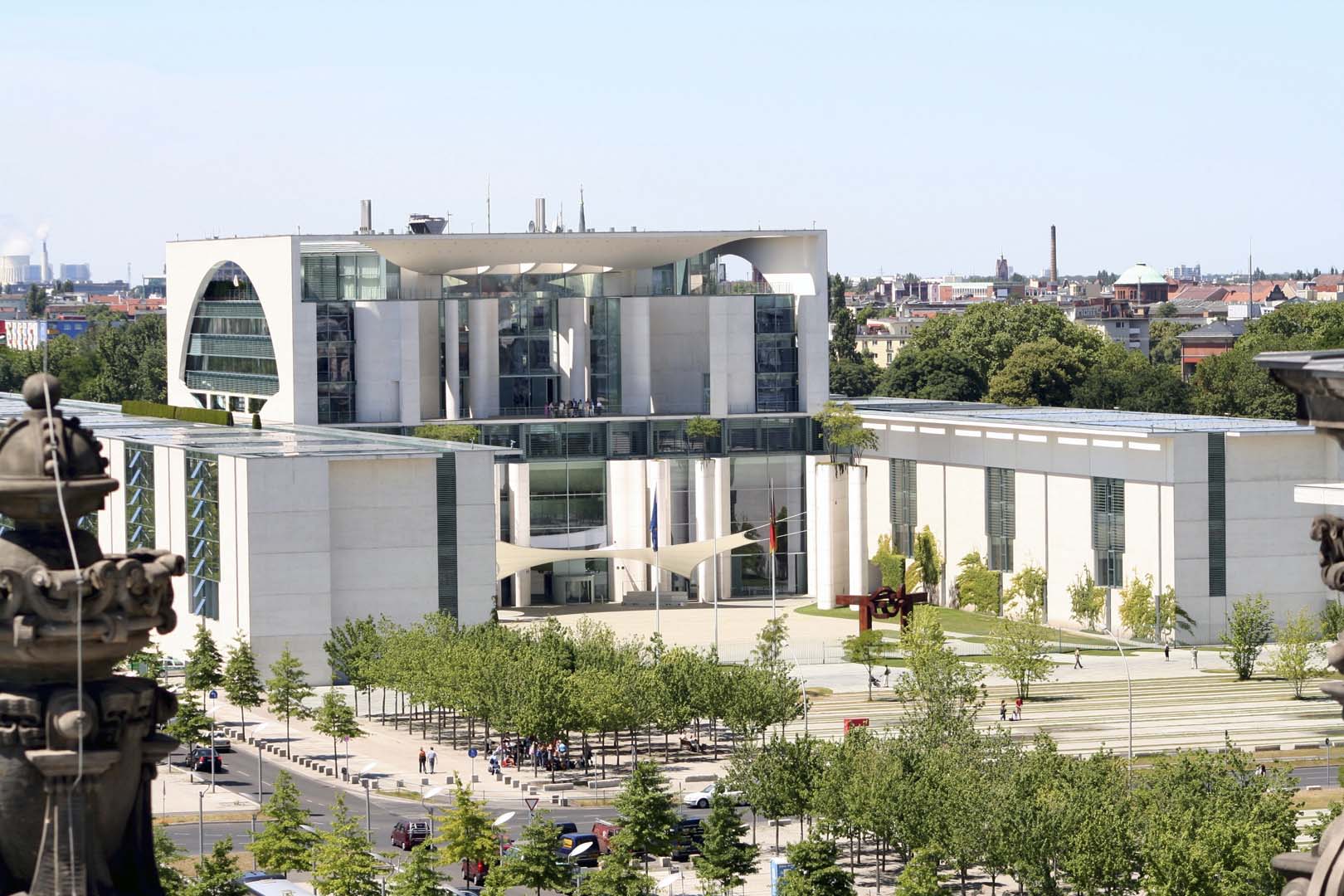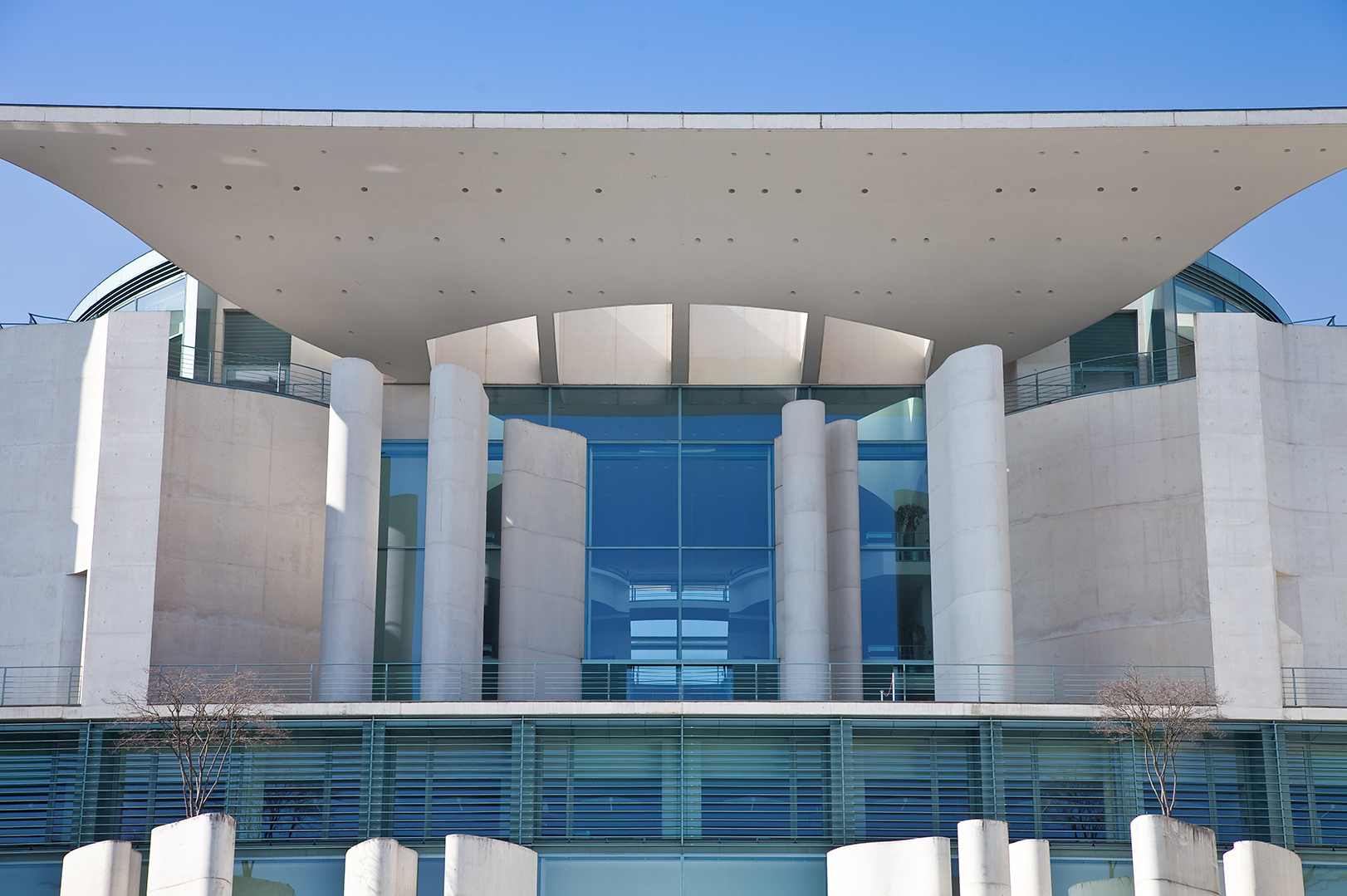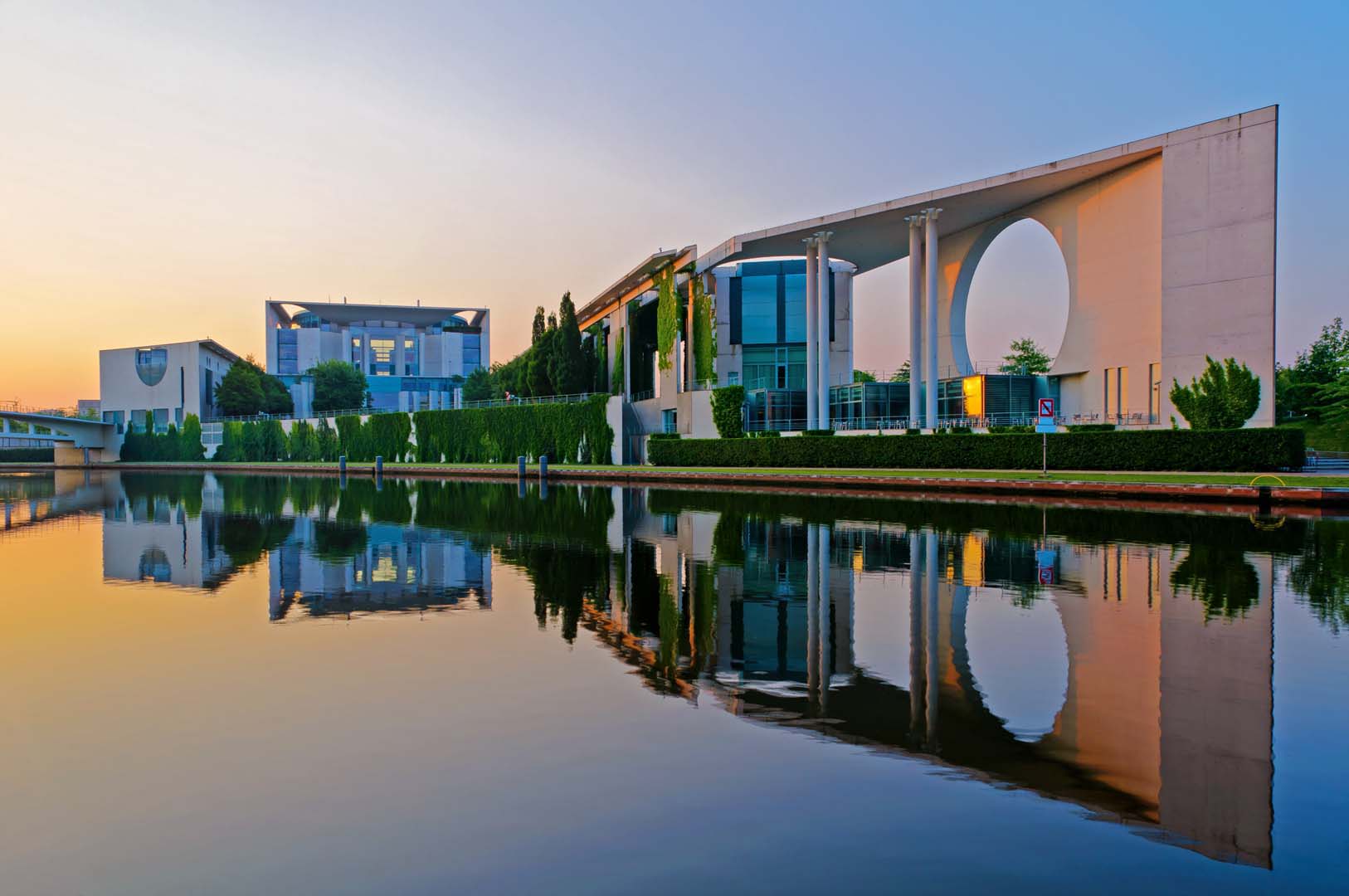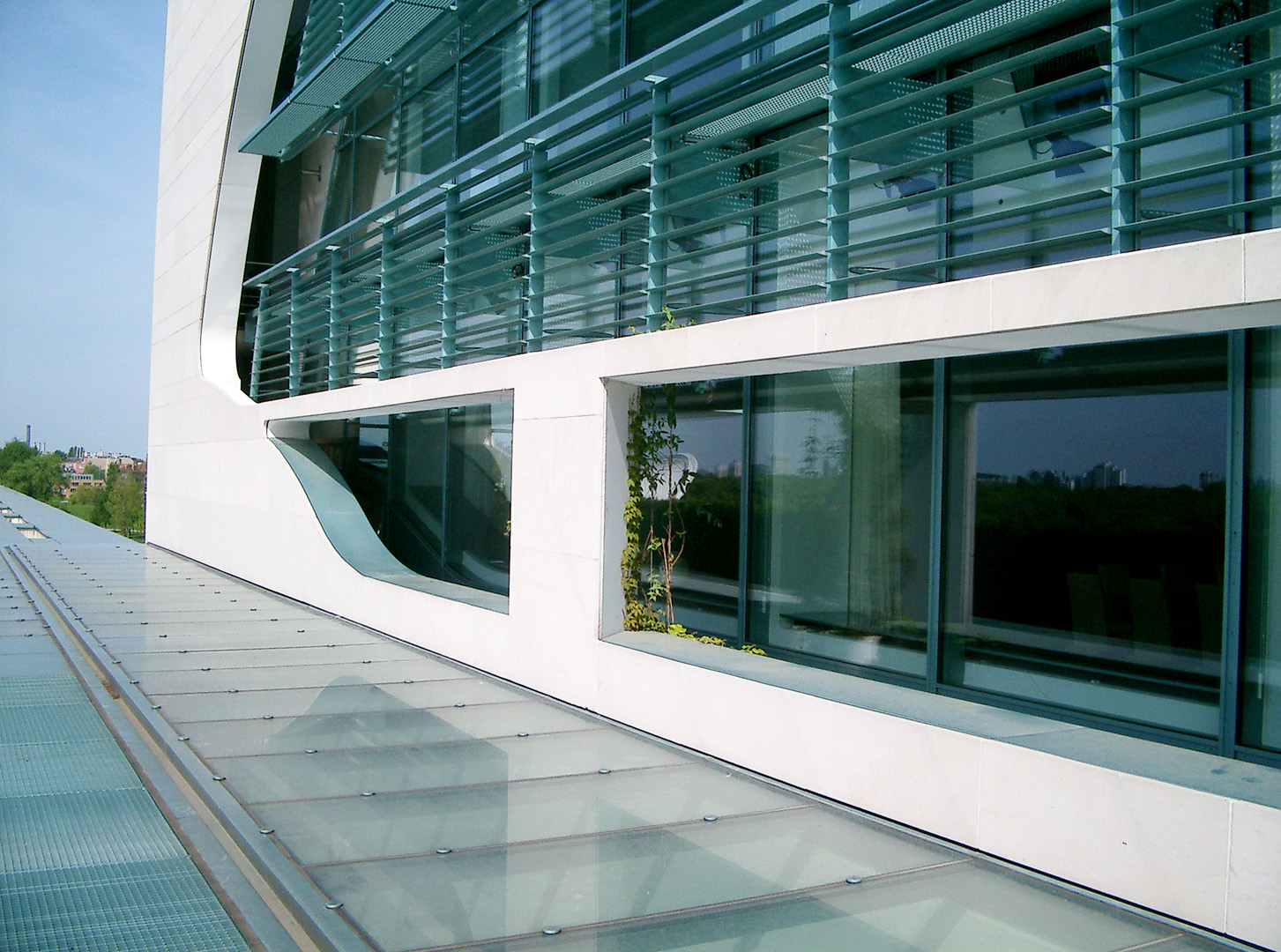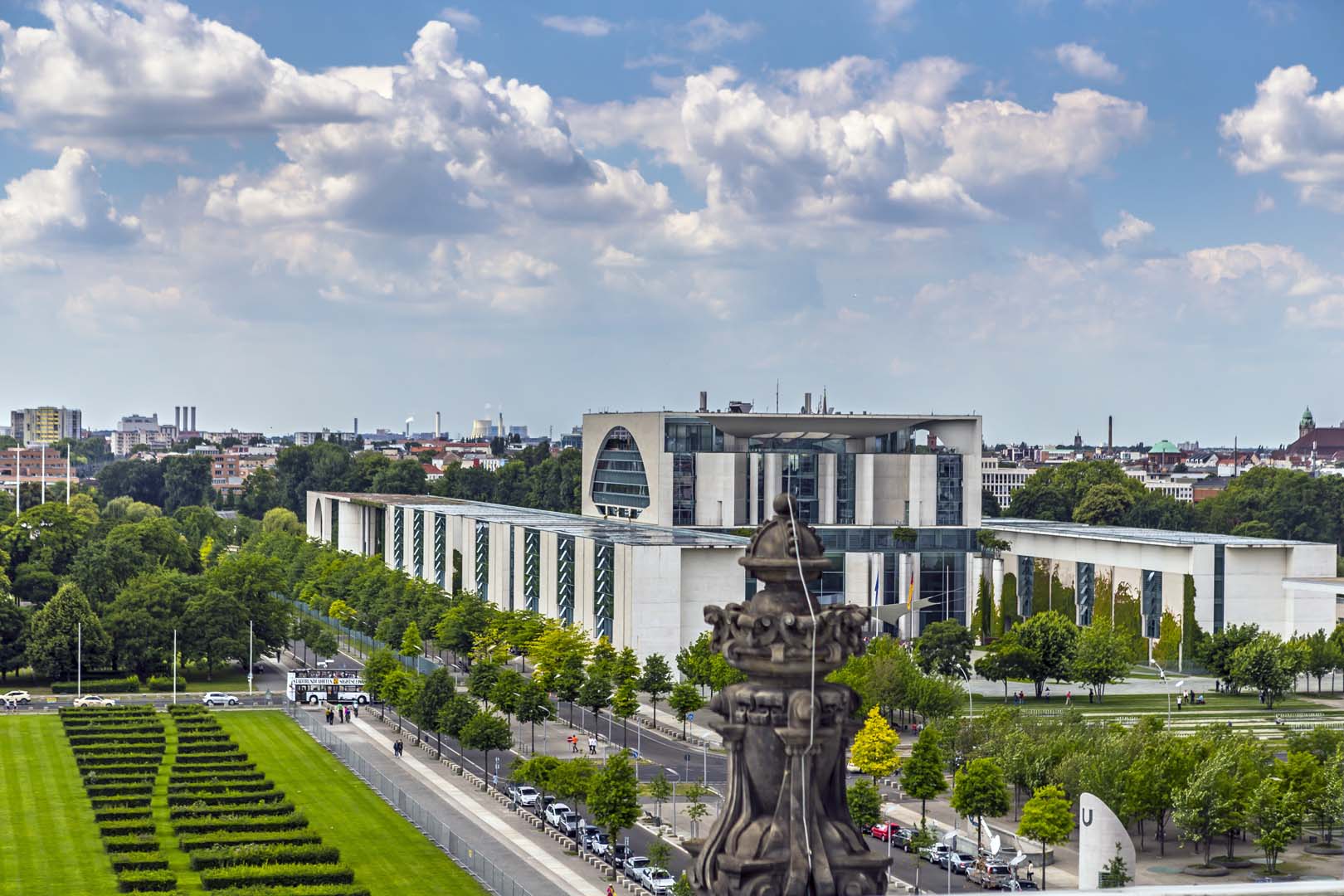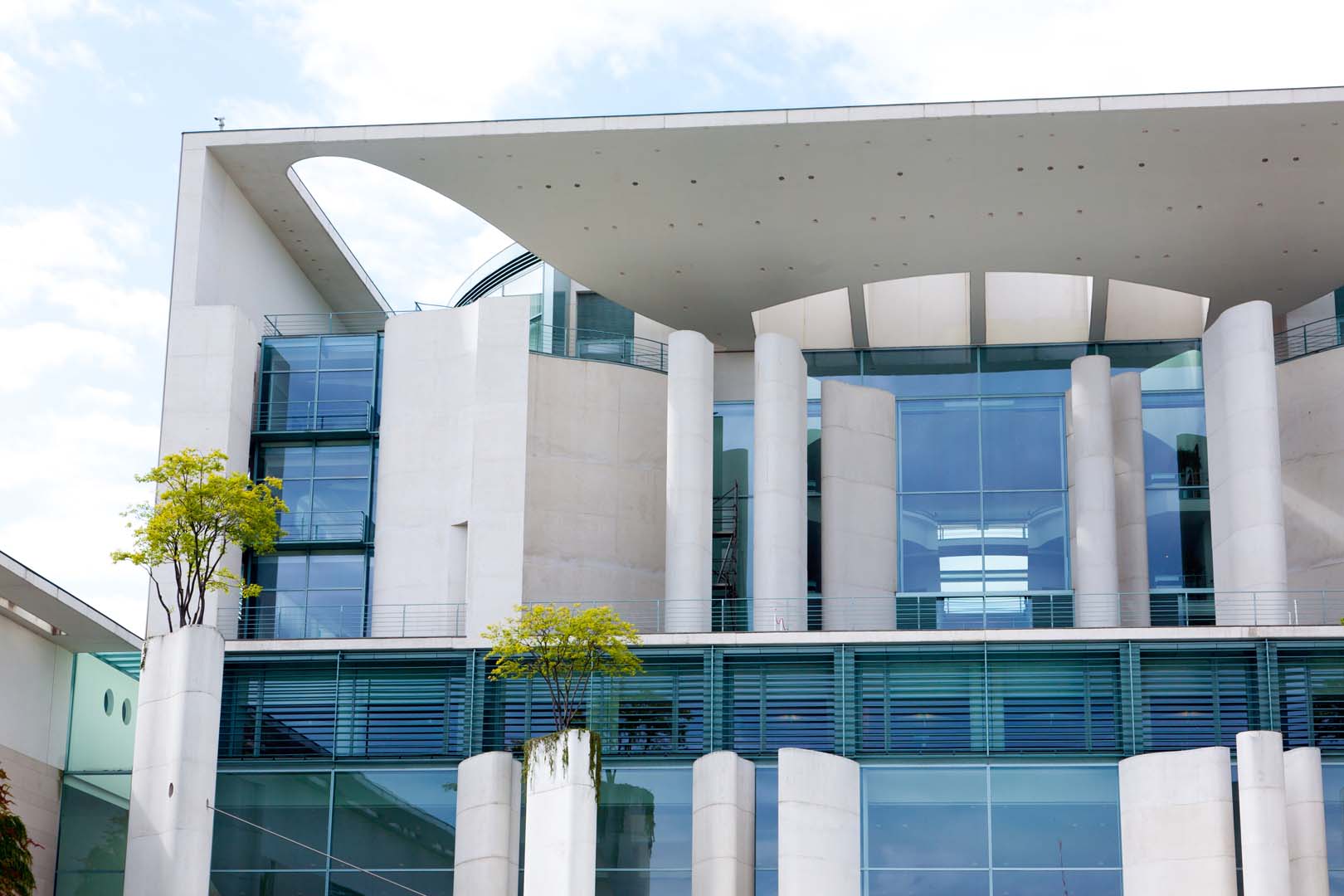 Federal Chancellery Office
Berlin
Bullet-proof glass that is energy efficient and bug-proof: Around 50 new patents and inventions formed part of Gebrüder Schneider's scope of supply for the Federal Chancellery project: 4,000 square metres of steel and aluminium facades, 2,800 square metres of heated steel and aluminium facades, 1,000 square metres of aluminium sheet cladding, 2,000 square metres of natural stone facade, bullet-proof doors and mobile sunscreens.
Ribbon of the German Federation connects East and West. The Federal Chancellery resulted from the urban planning competition for the new Berlin government district. To the left and right of the banks of the River Spree, connected by bridges and cutting through the former inner German border, the ribbon strings the buildings together. The control centre is housed in a 36 metre high cube in the middle of the building complex. The two 5-storey side buildings are each 18 metres tall, the longer south wing extends an impressive 300 metres to the Spree.
Great things require great effort. The majority of the facade was designed in such a way that it was bullet-proof, burglar-resistant, bug-proof and climate-friendly. There were no ready-made solutions for most of the safety and sustainability requirements. We therefore planned virtually all the components from scratch. For instance, the hitherto largest burglar-resistant revolving door at the main entrance, bullet-proof and burglar-resistant facade elements in addition to the mobile sun protection slats that follow the position of the sun.
The Chancellor's Office on the 7th floor is probably the safest office in Germany to this day, as the glazing is 88 cm thick and weighs 1,400 kg. In the just same way as the four sliding doors, that each weigh around 2 t, leading to the terrace overlooking the Spree, they had to pass the strictest ballistic and mechanical material tests at the Federal Fire Office before installation.
BUILDING CONTRACTOR
Bundesbaugesellschaft Berlin mbH
ARCHITECT
Axel Schultes Architekten, Berlin
PROJECT PERIOD
2000 – 2001
FACADE AREA
5,500 m²
CONSTRUCTION TYPE
Bullet-proof steel-aluminium facade, heated steel-aluminium facade, bullet-proof steel turning doors, natural stone facade, aluminium insert opening elements, sun protection, SHEV systems.