IHK – Stuttgart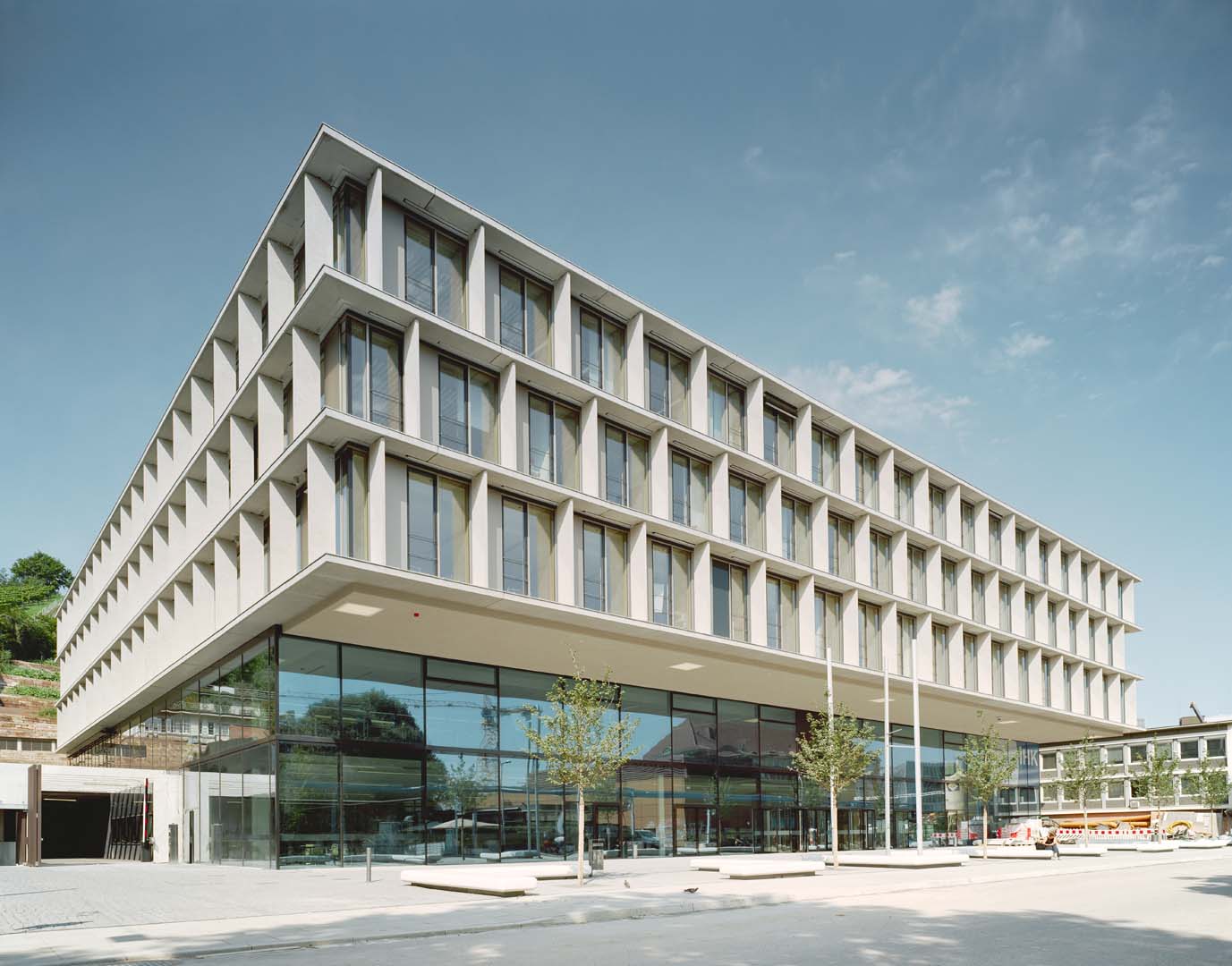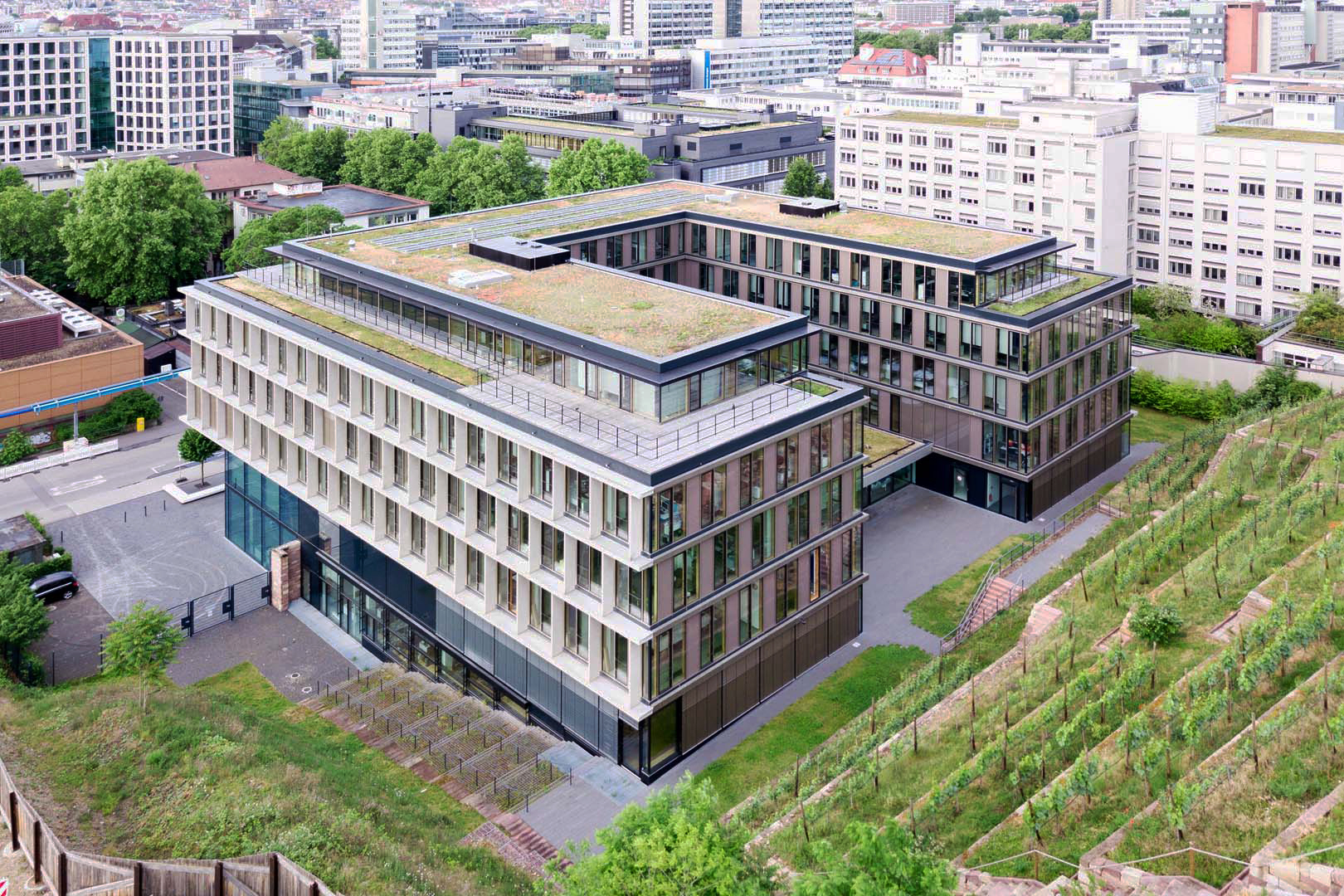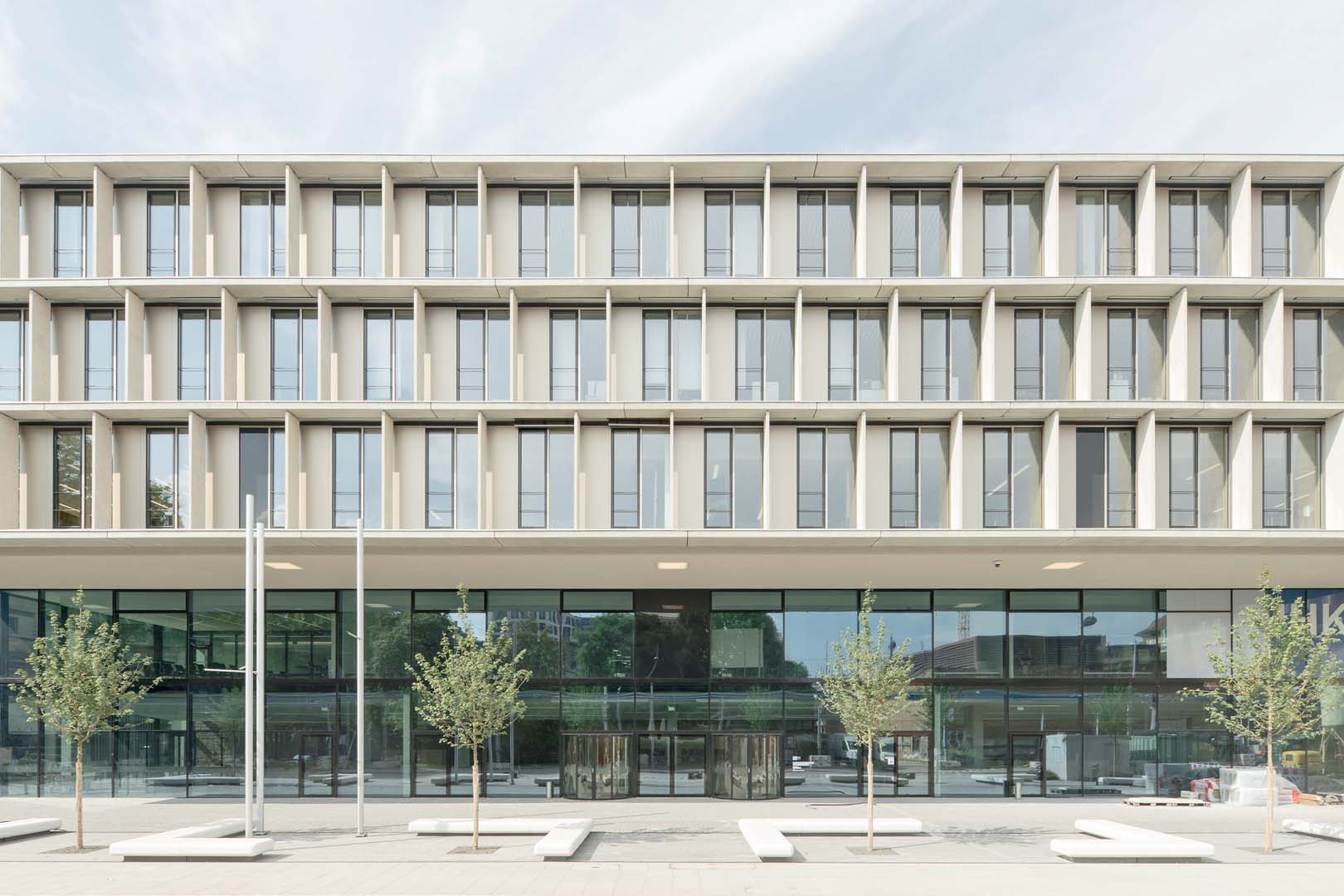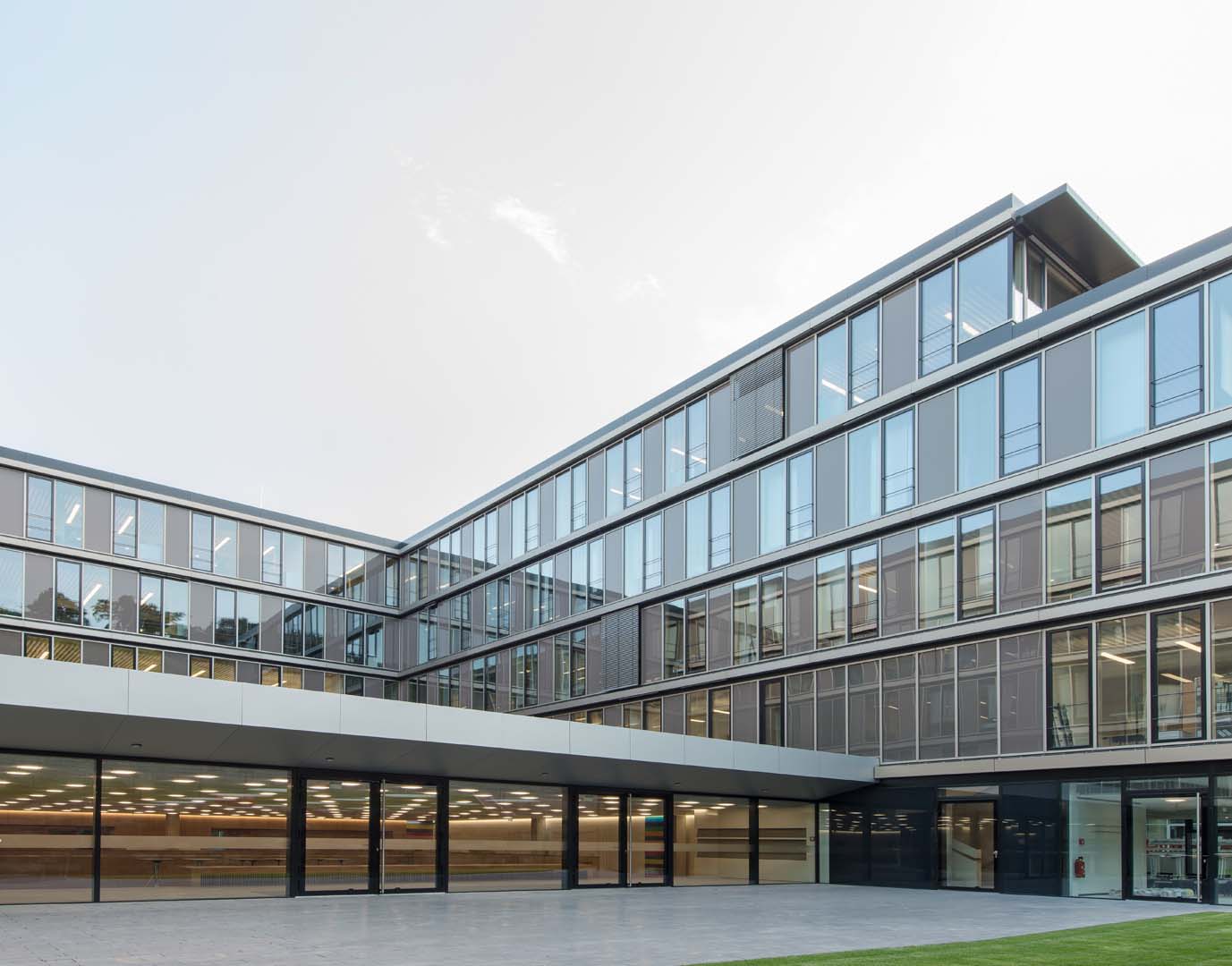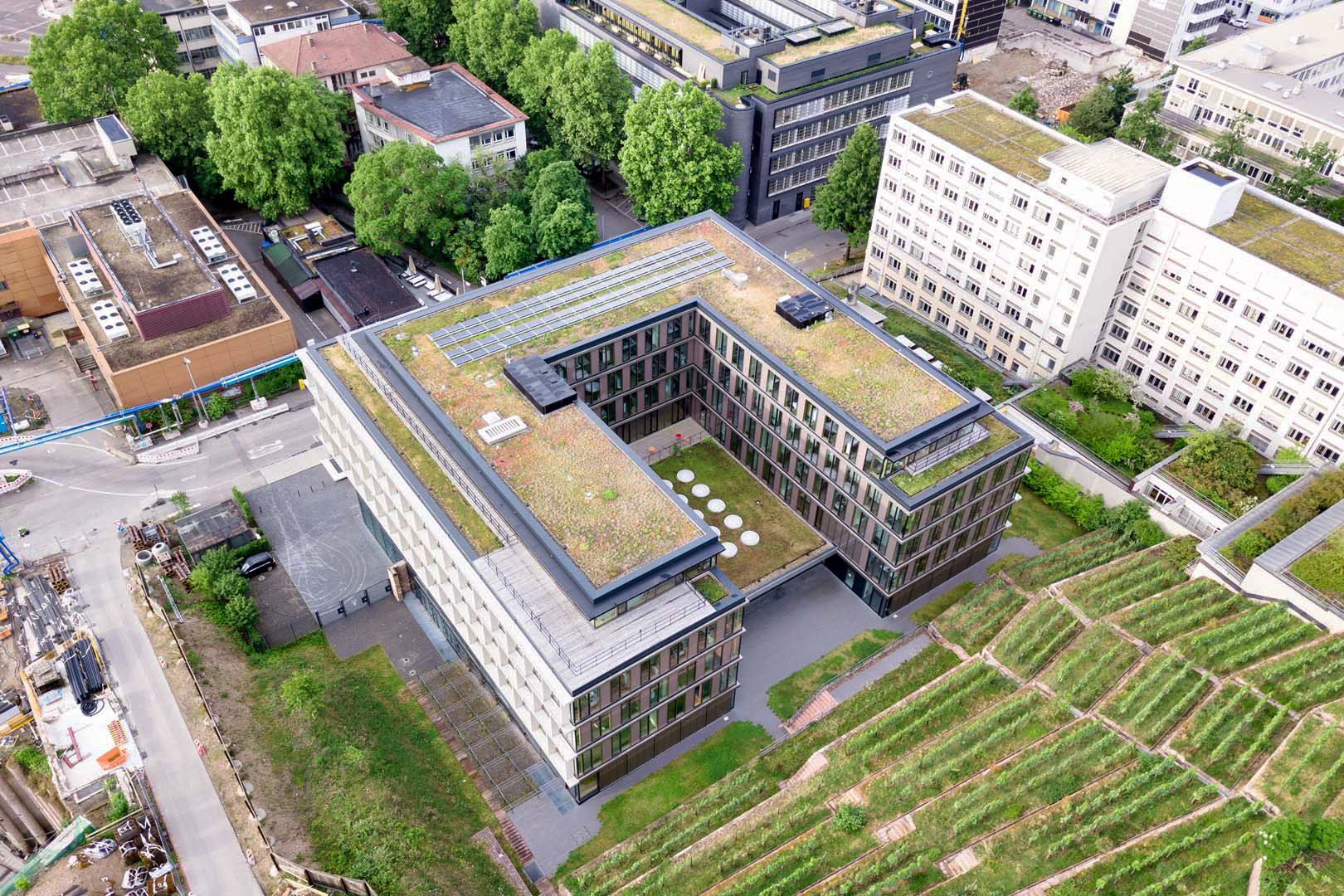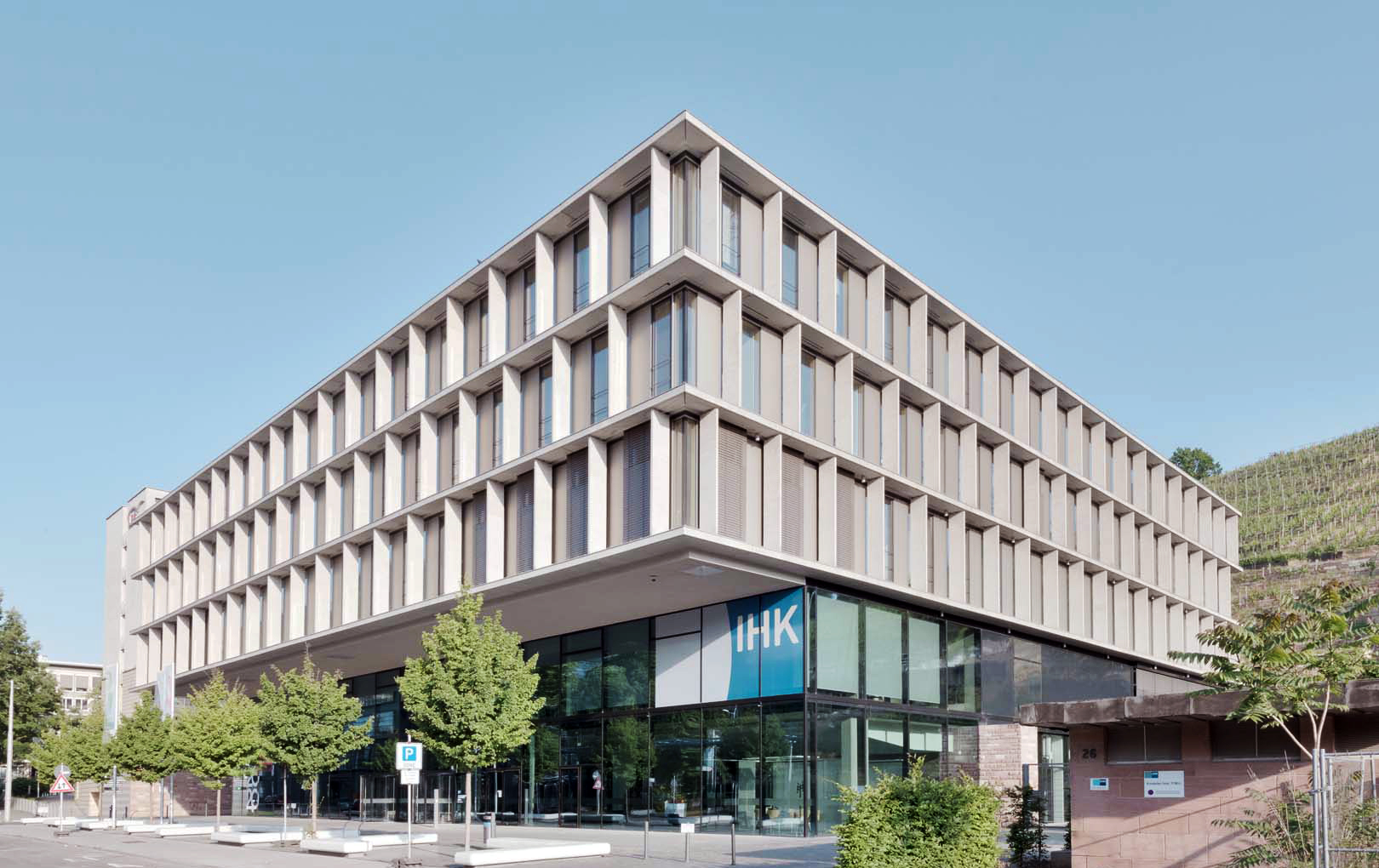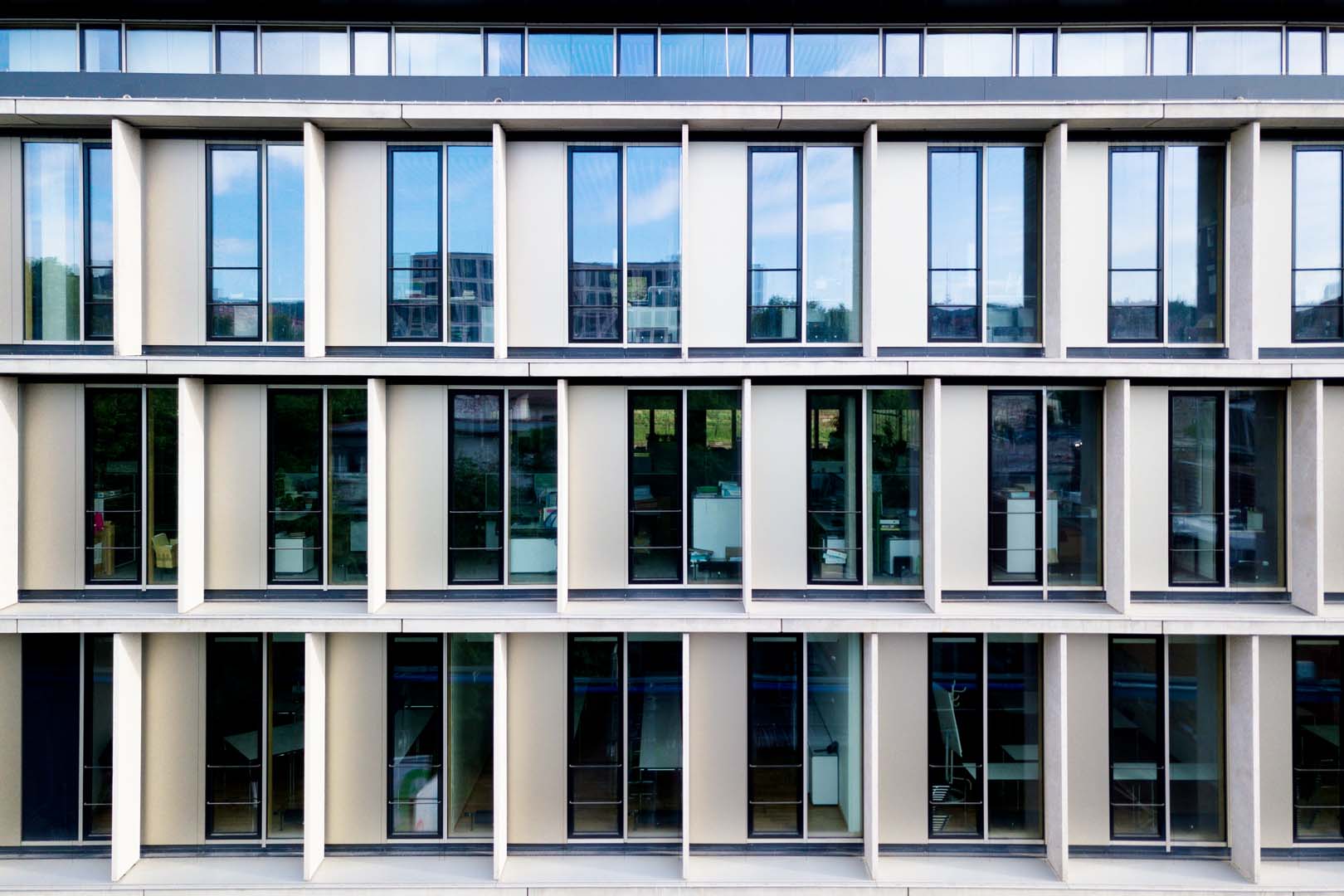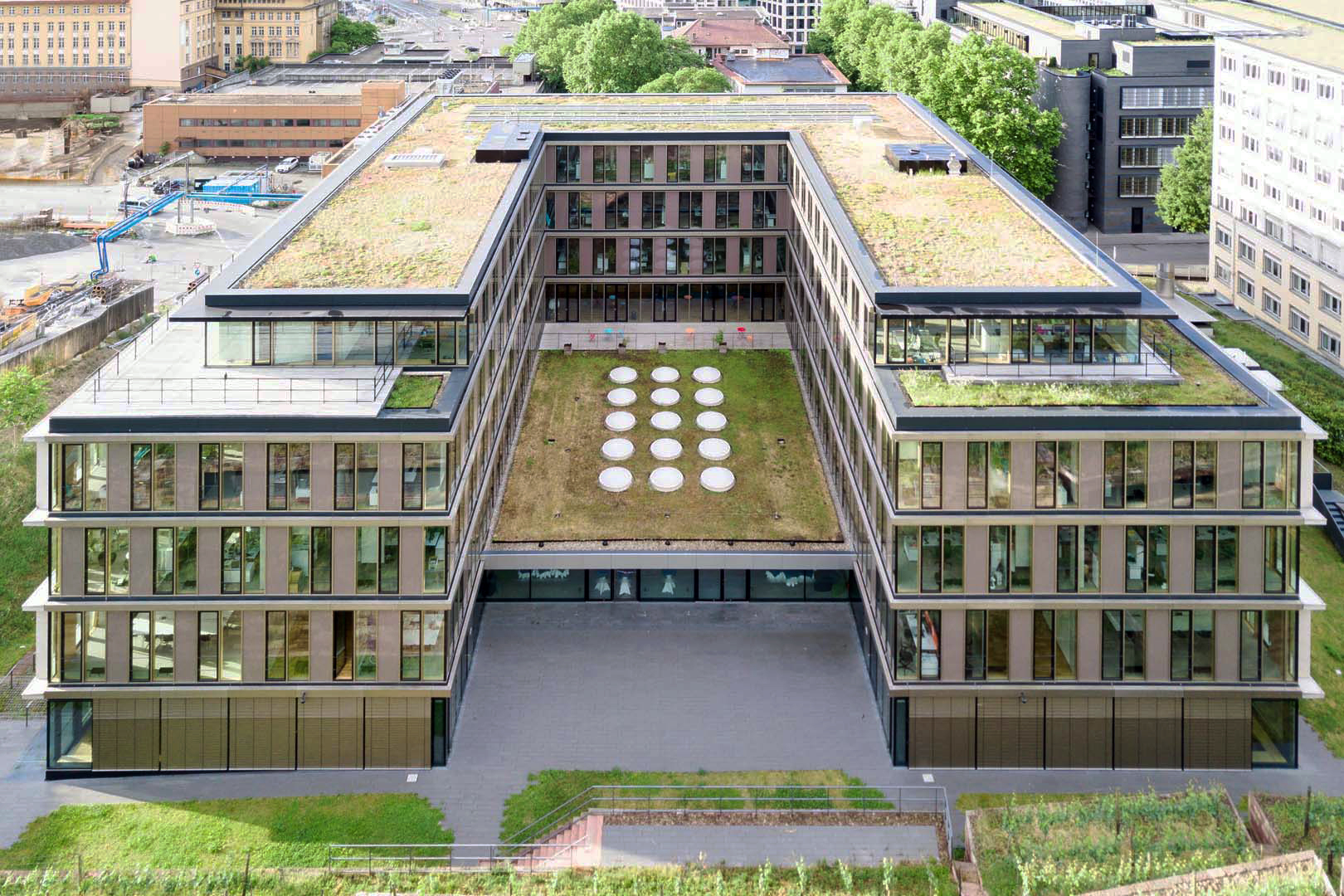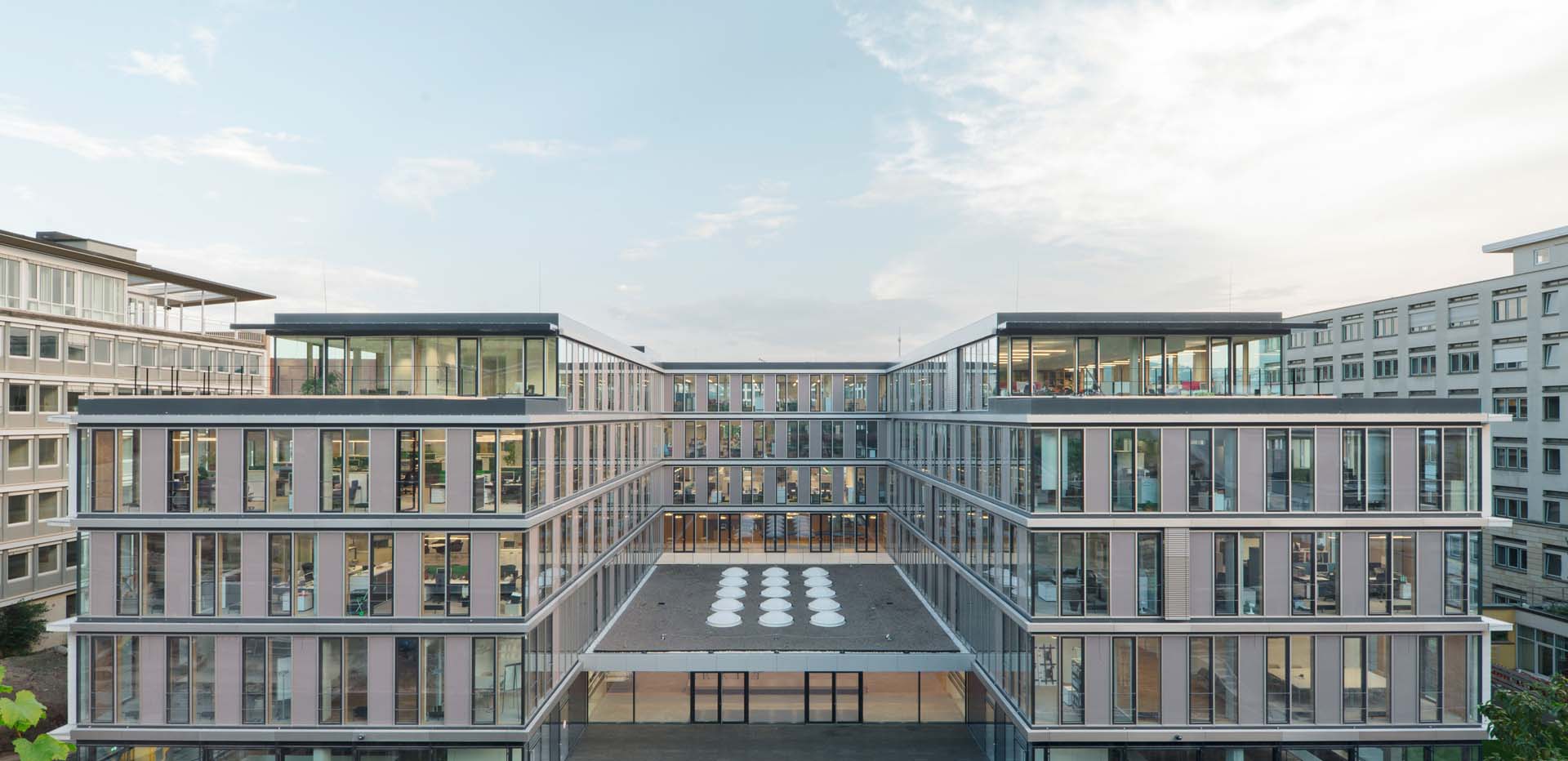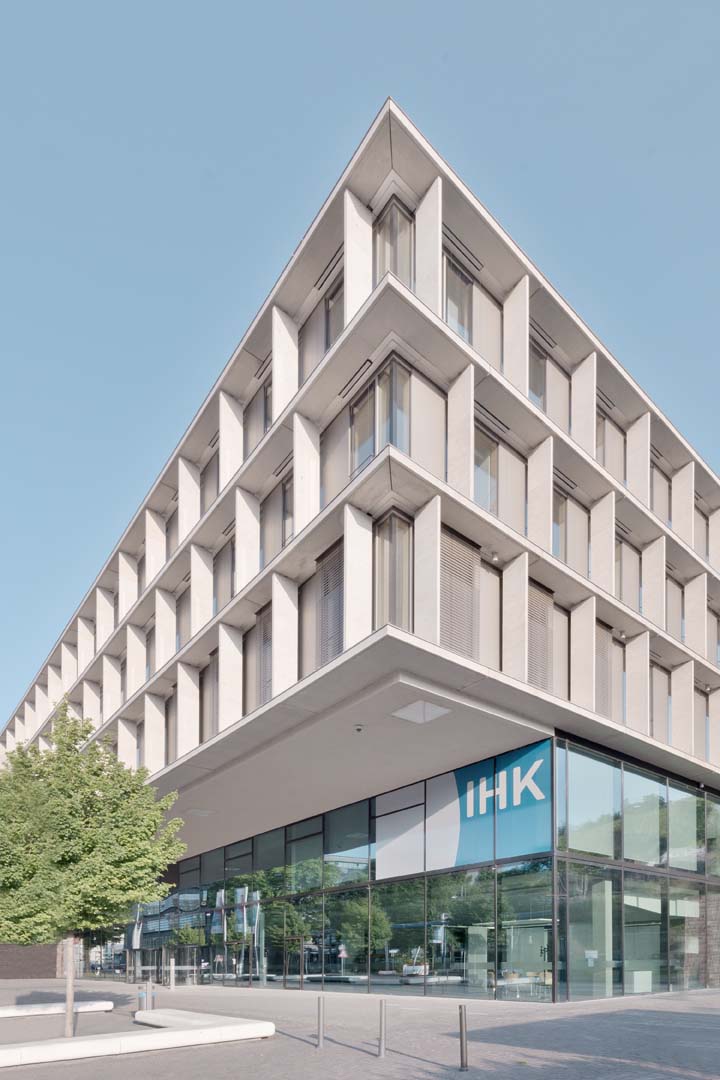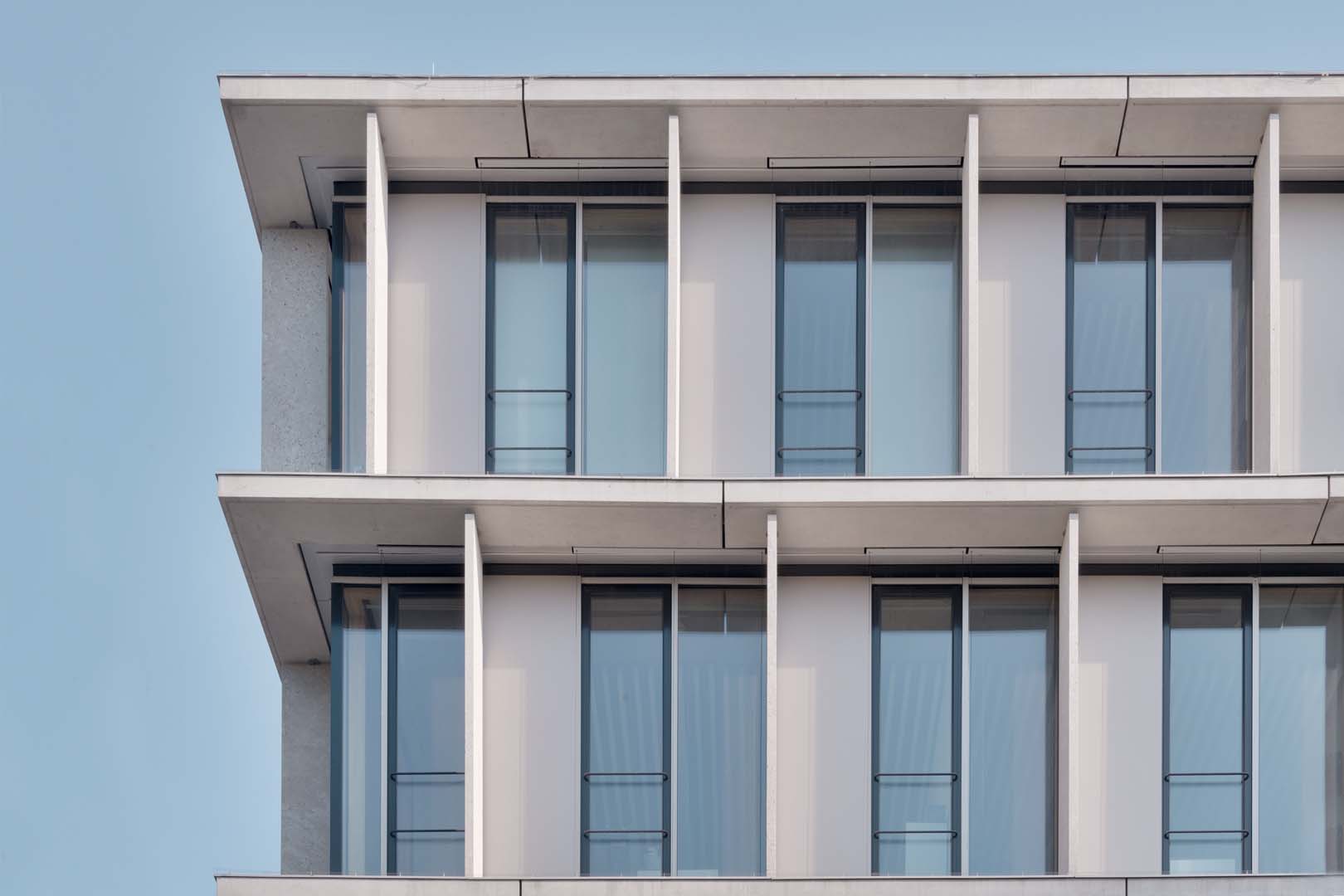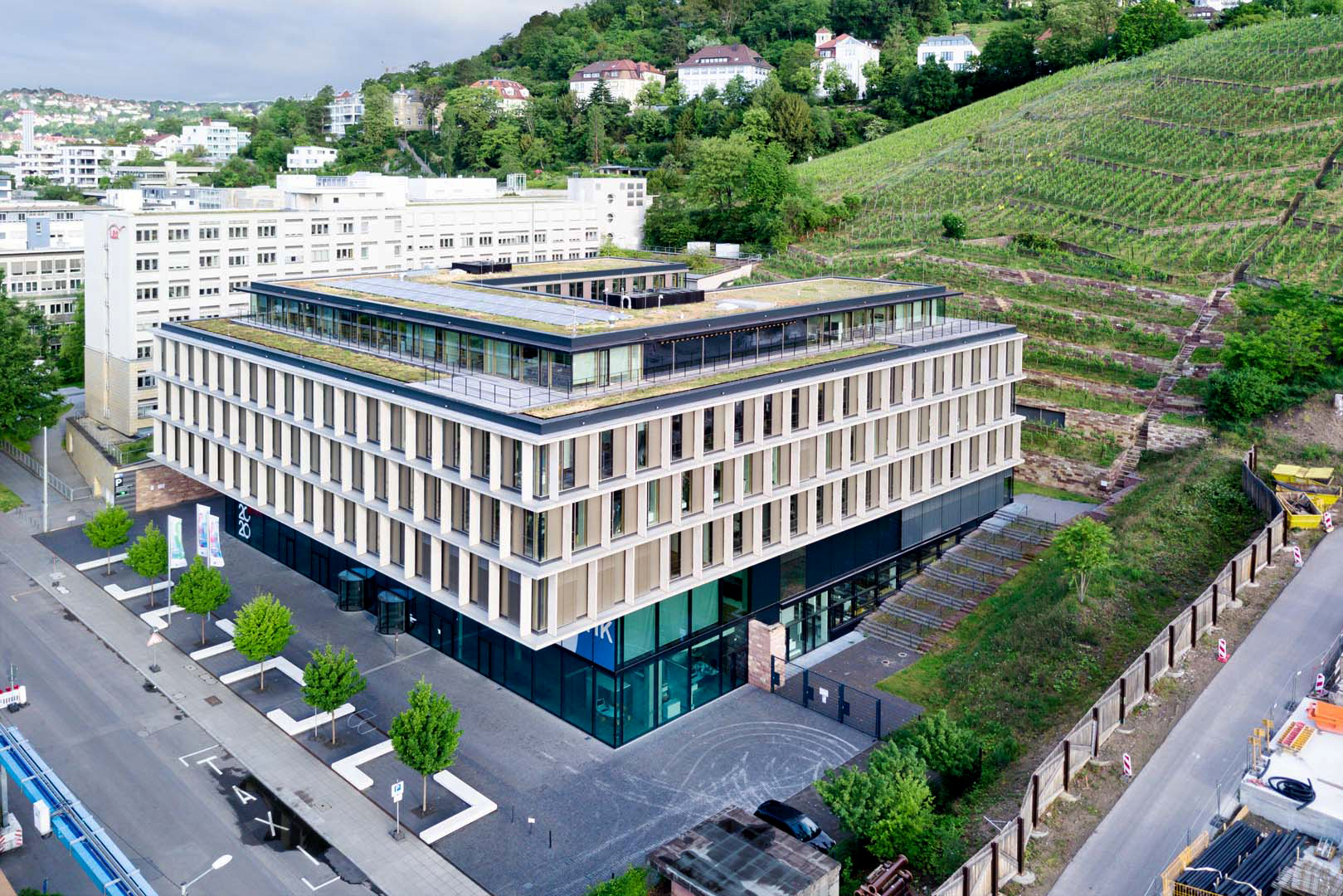 IHK-Stuttgart_©Brigida Gonzales_01
IHK-Stuttgart_©Konrad Zerbe_02
IHK-Stuttgart_©Brigida Gonzales_03
IHK-Stuttgart_©Brigida Gonzales_04
IHK-Stuttgart_©Konrad Zerbe_05
IHK-Stuttgart_©Konrad Zerbe_06
IHK-Stuttgart_©Konrad Zerbe_07
IHK-Stuttgart_©Konrad Zerbe_08
IHK-Stuttgart_©Brigida Gonzales_09
IHK-Stuttgart_©Konrad Zerbe_10
IHK-Stuttgart_©Konrad Zerbe_11
IHK-Stuttgart_©Konrad Zerbe_12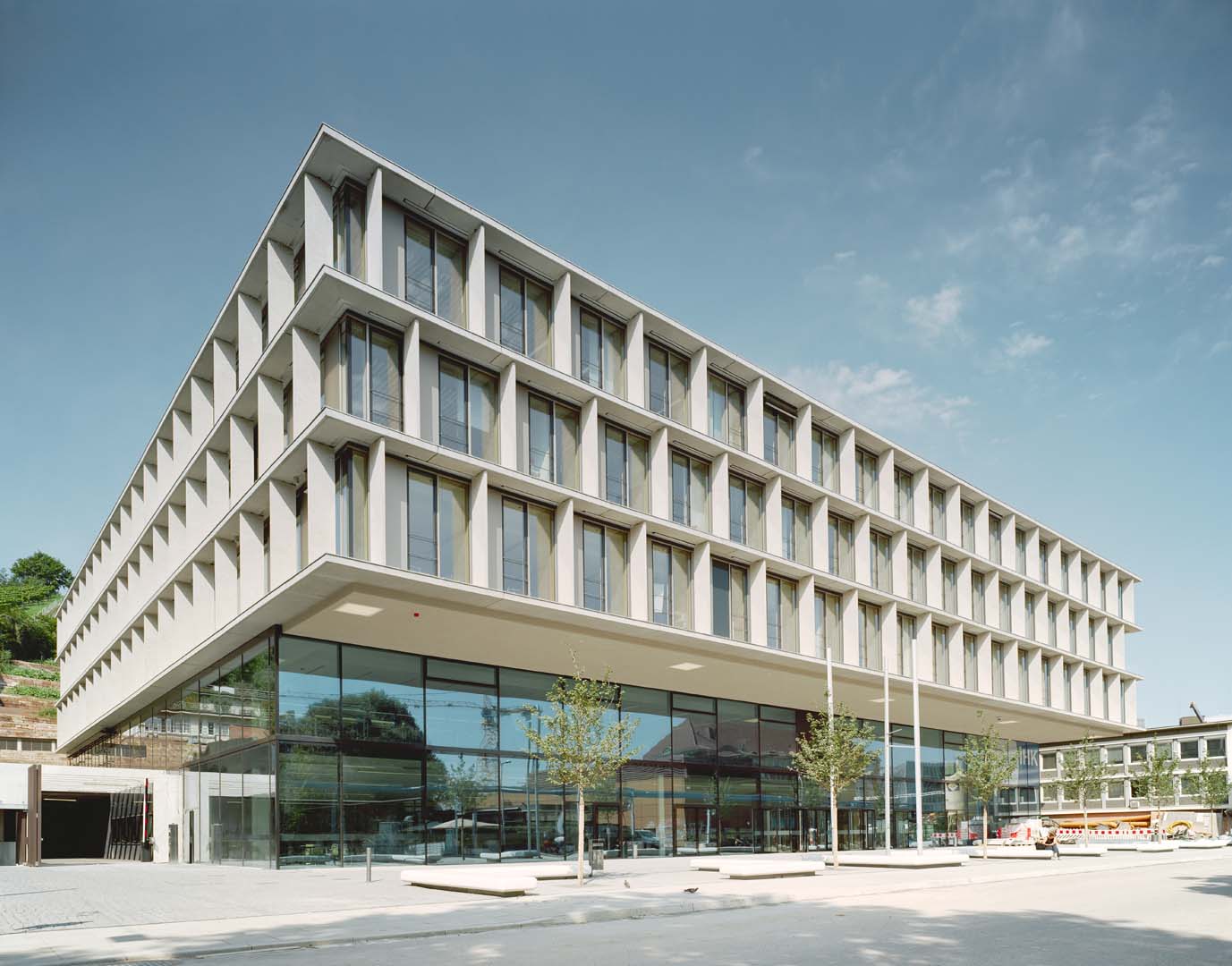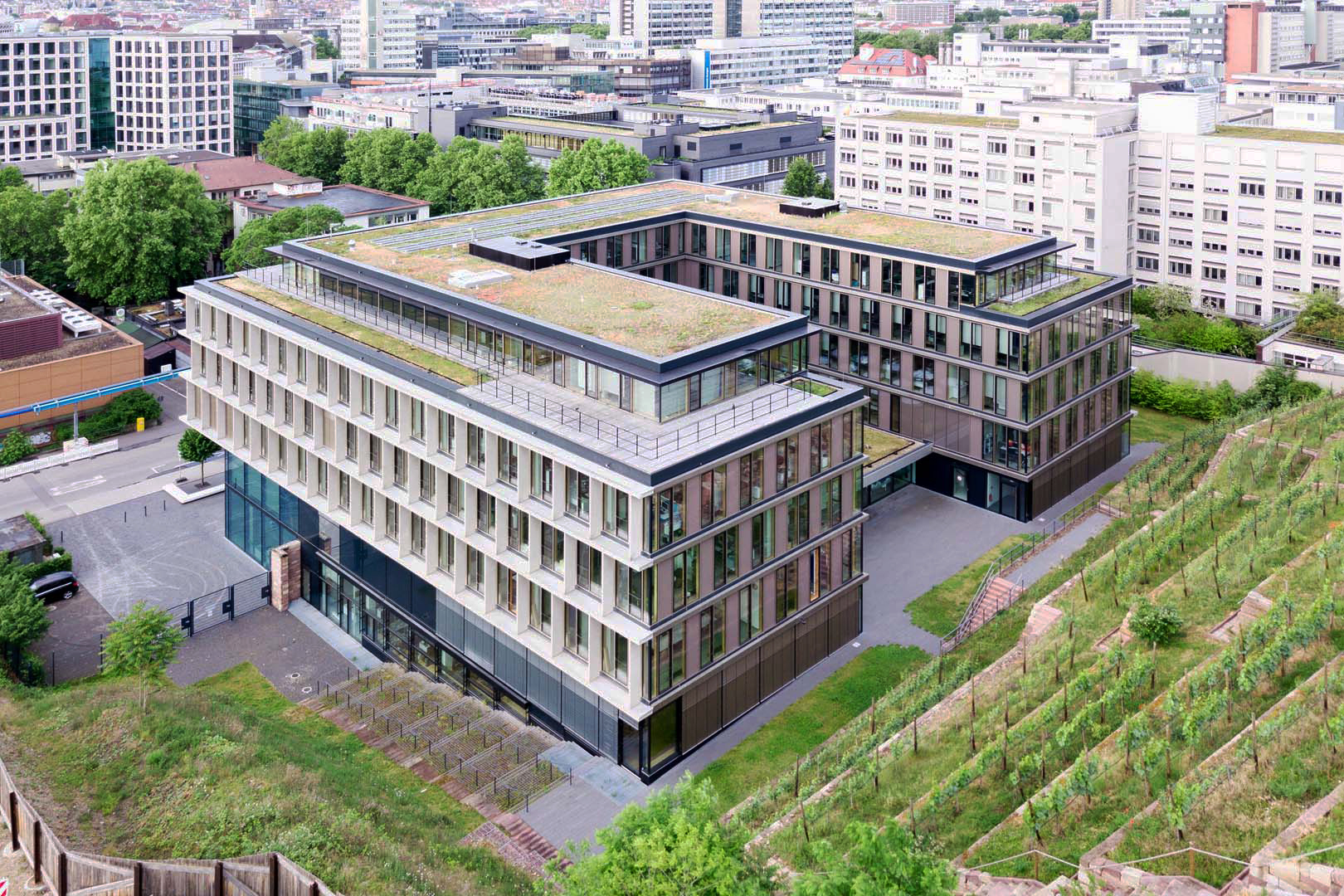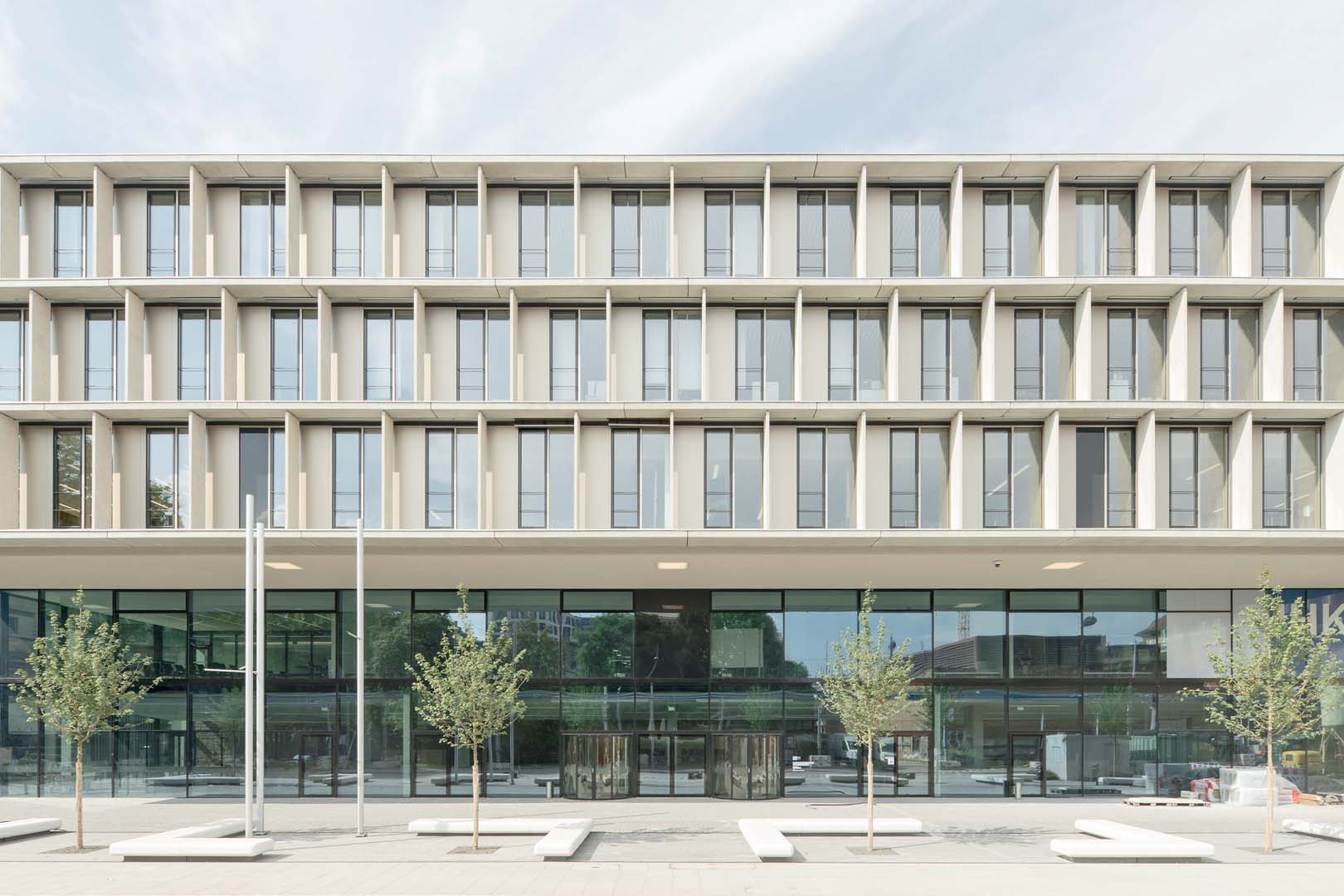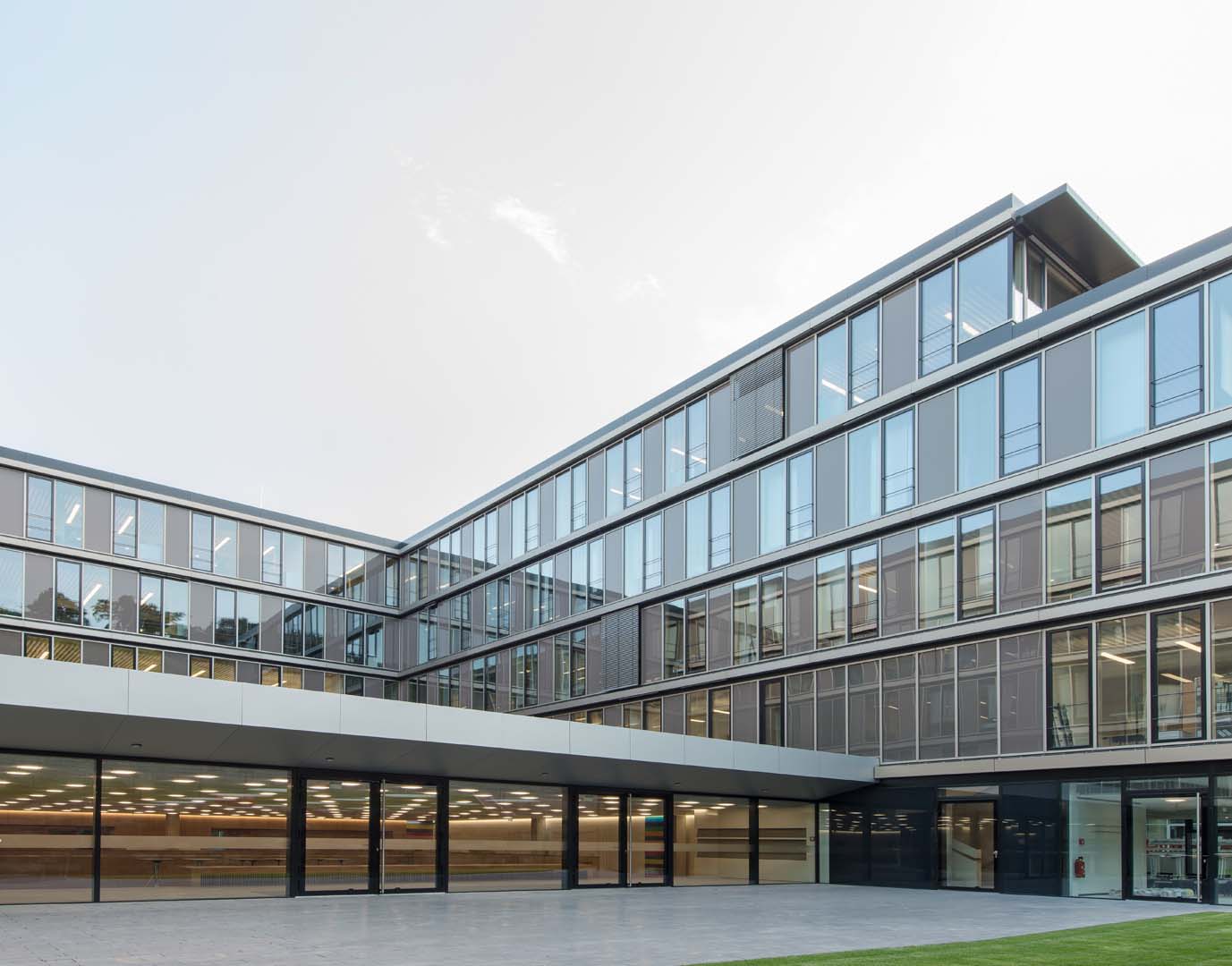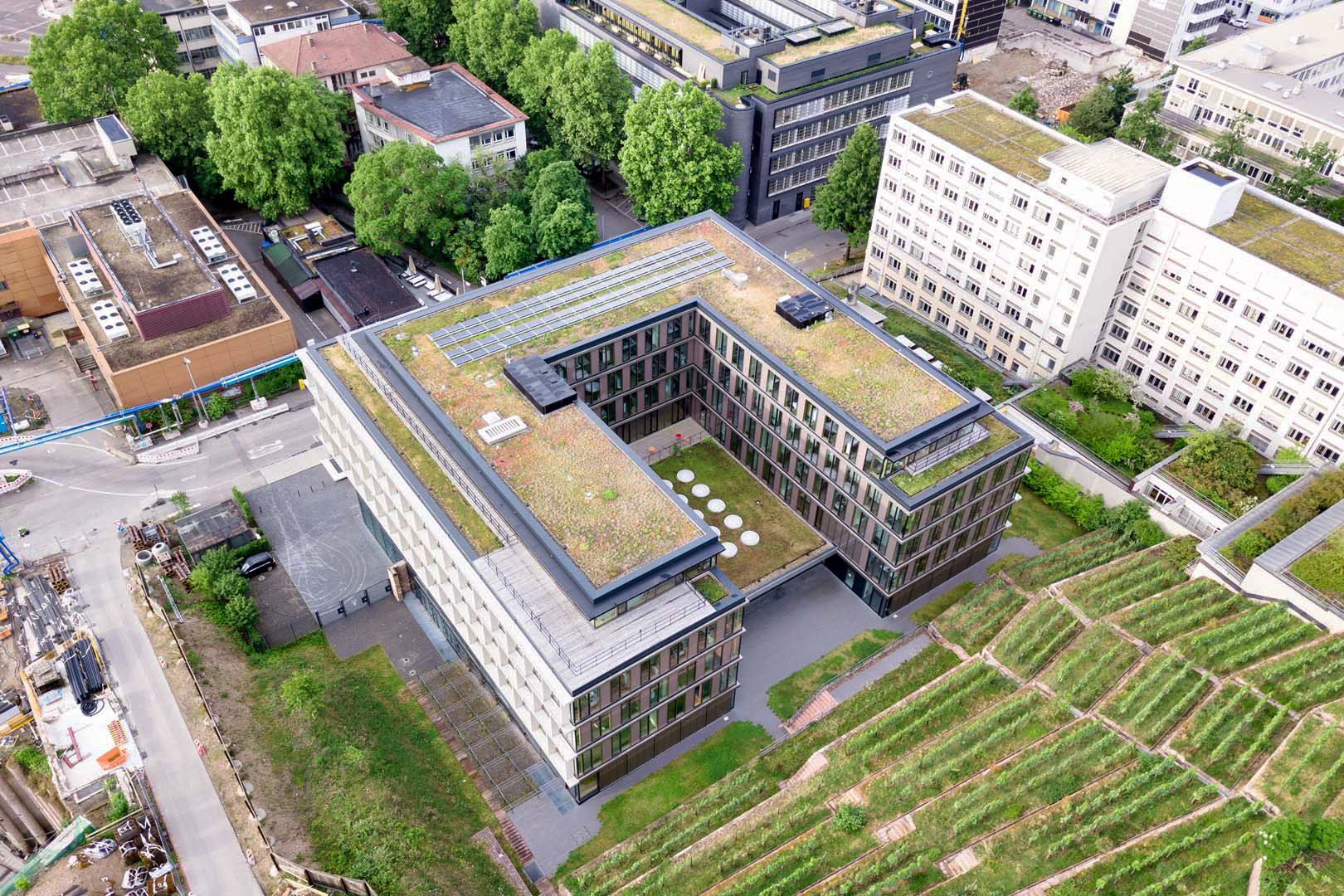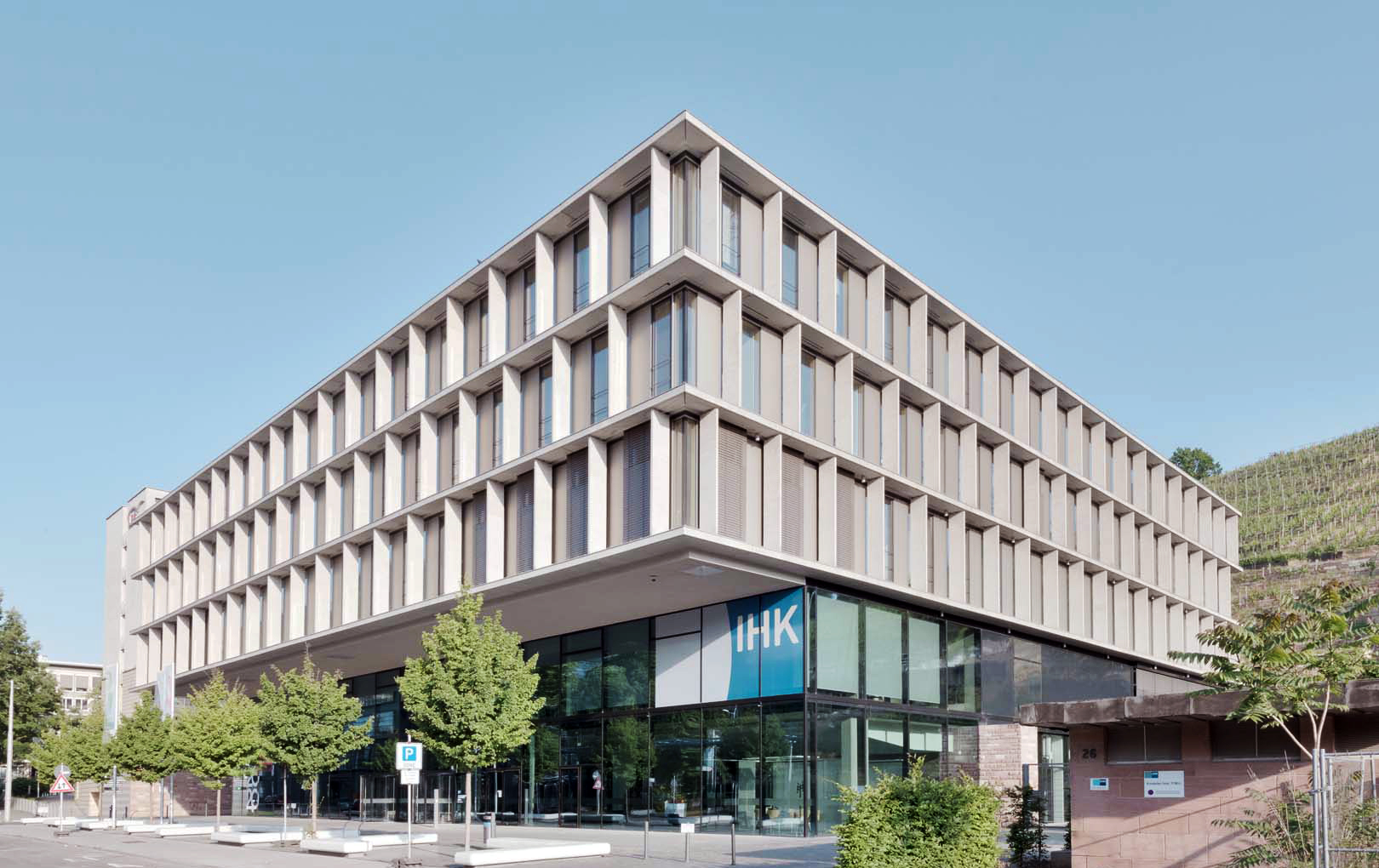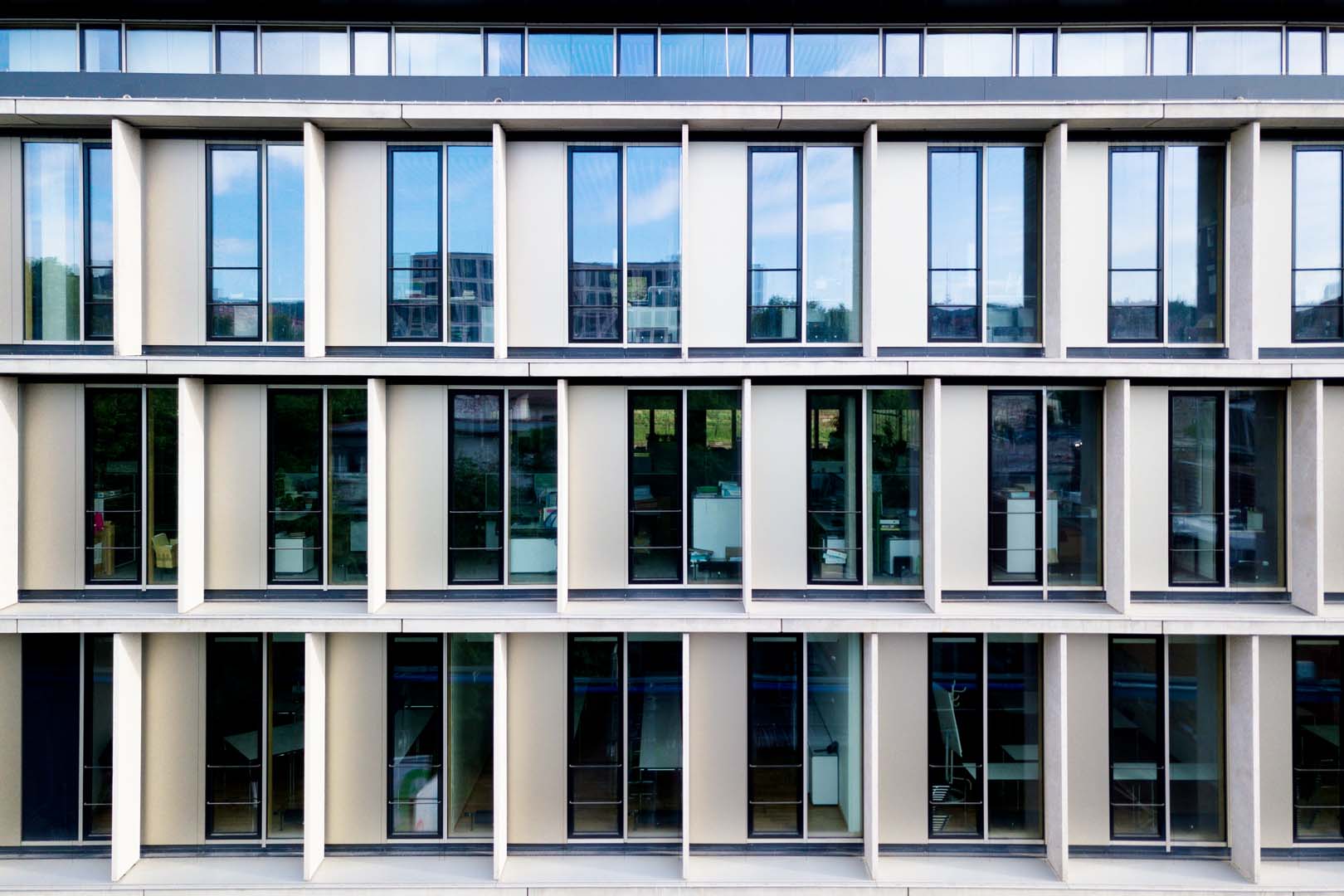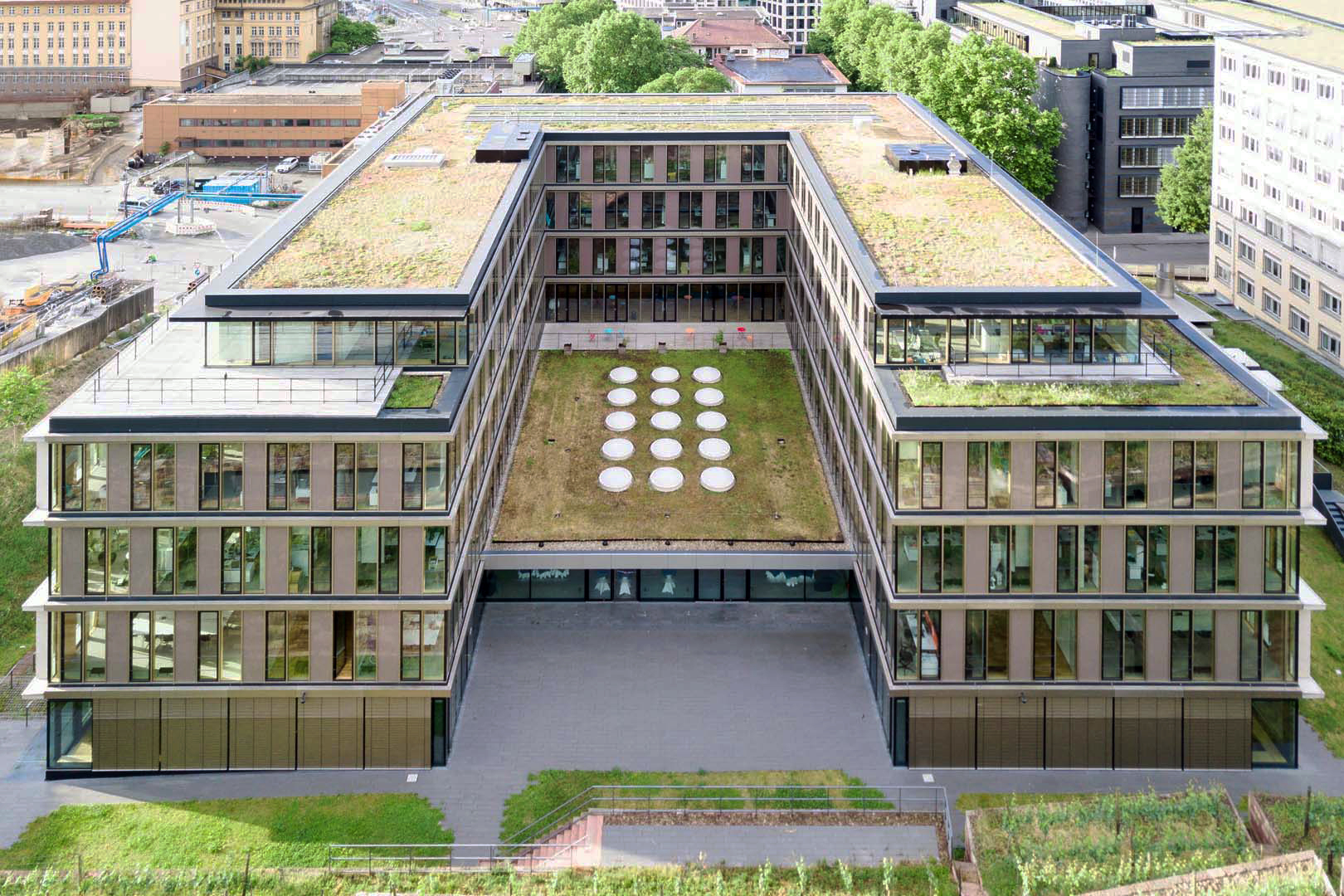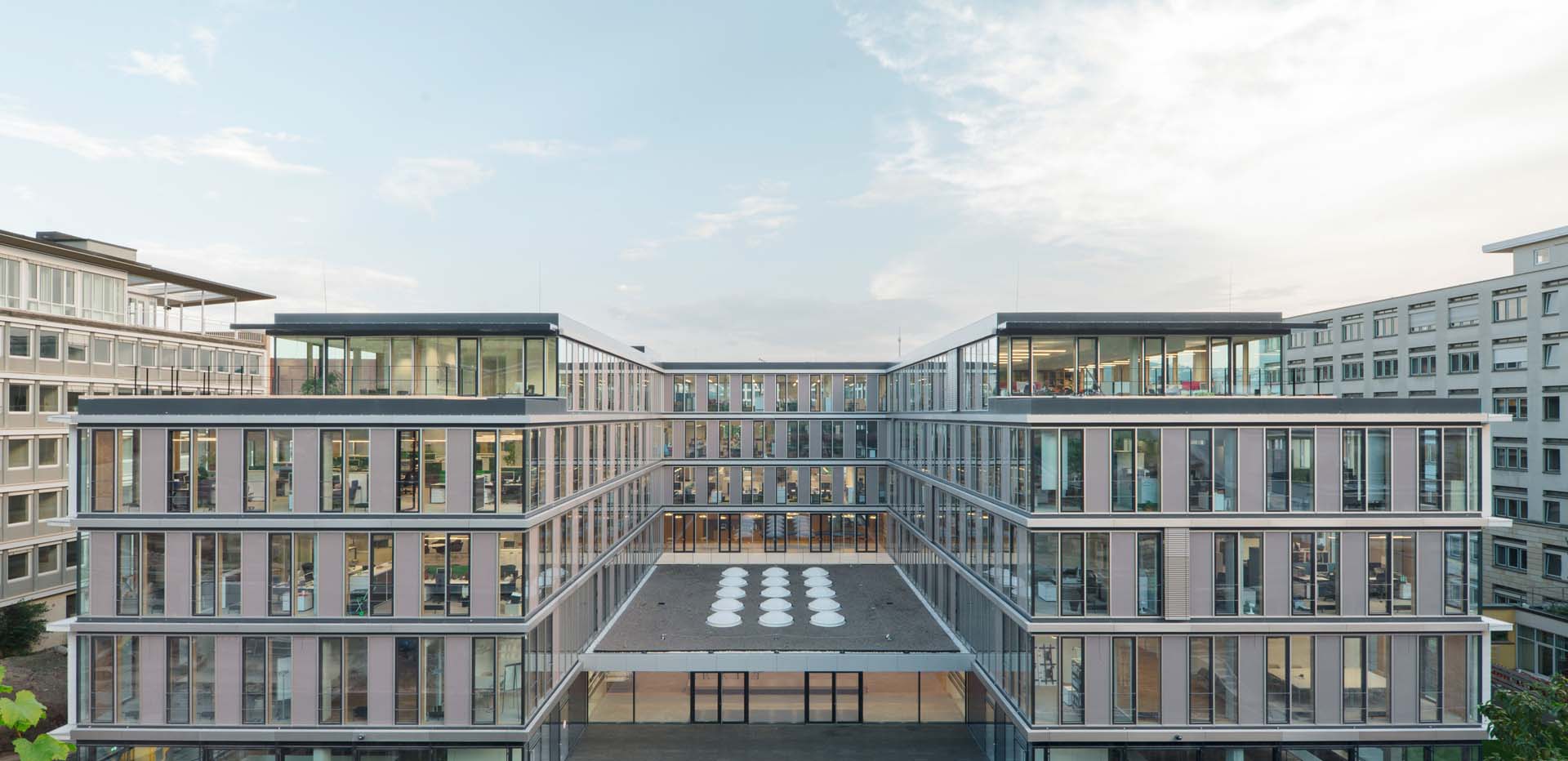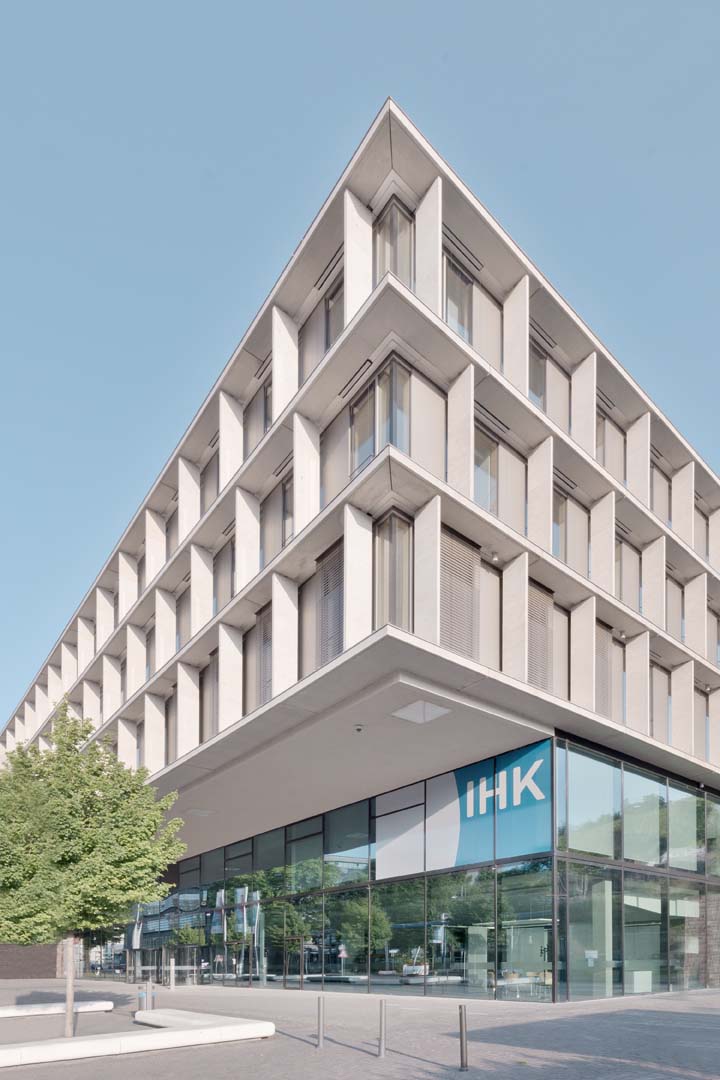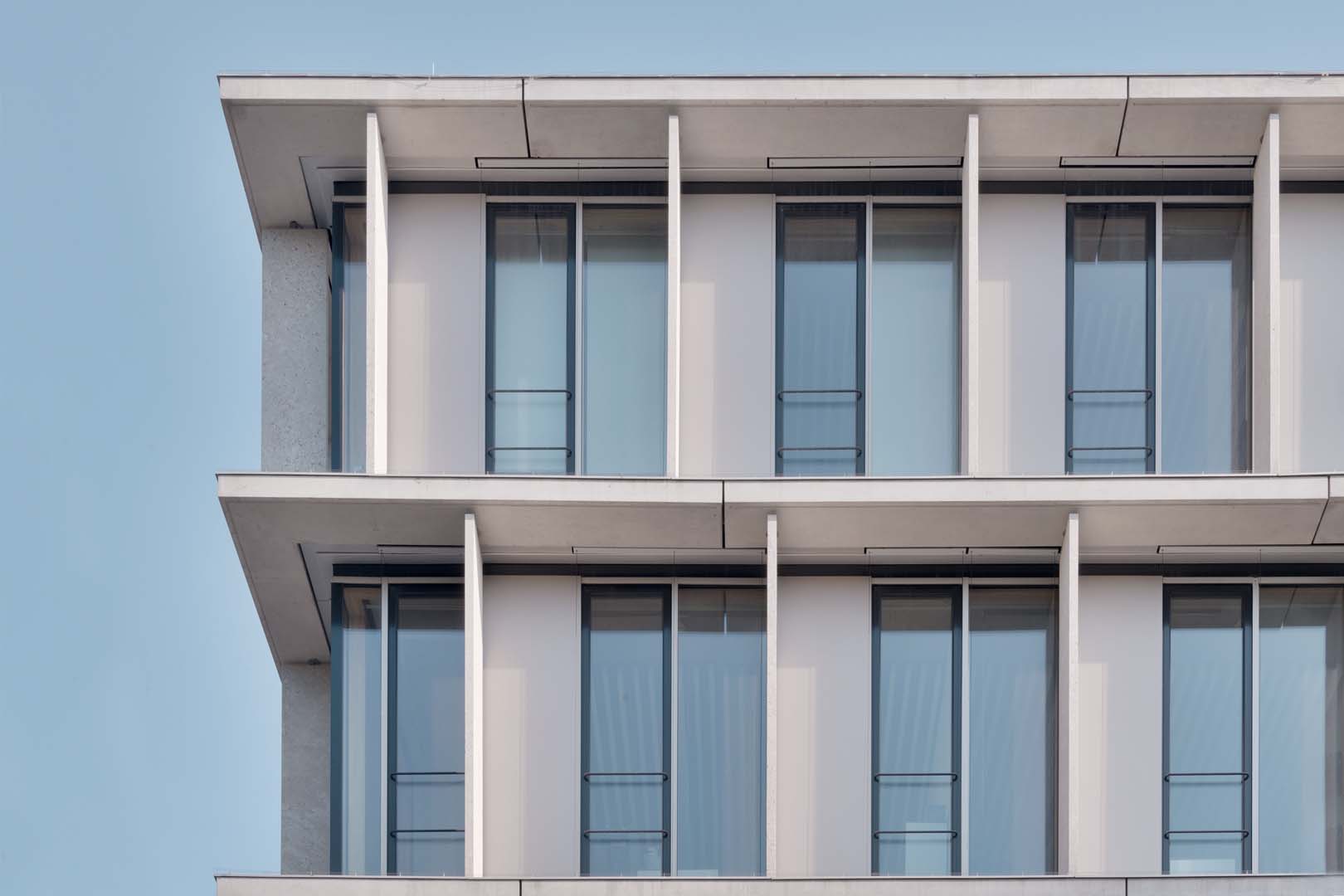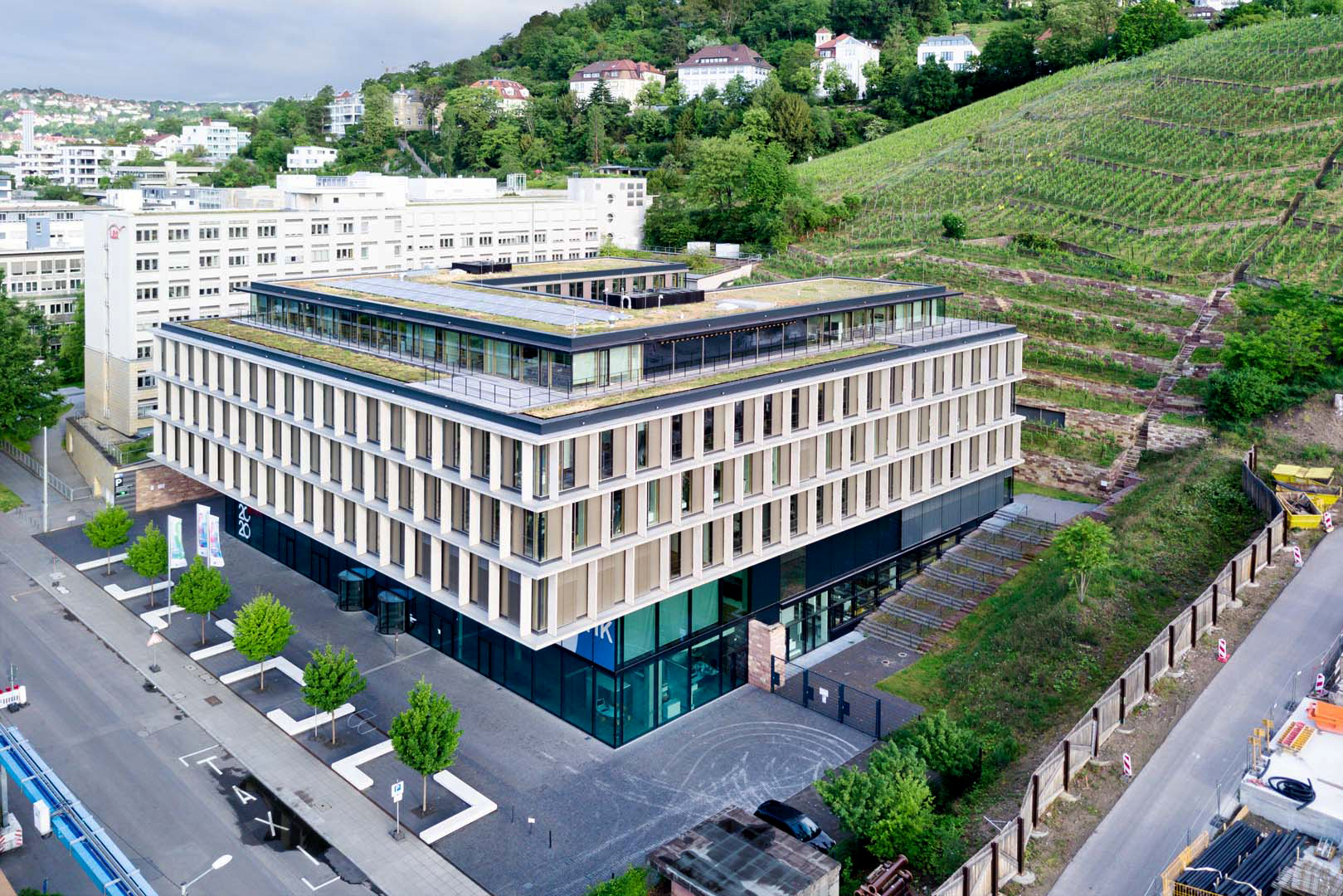 IHK
STUTTGART
Schneider was awarded the contract for the new headquarters of the IHK Stuttgart, for the design and installation of the aluminium and wood mullion and transom facade, which takes on its unique appearance through striking shell limestone pilasters.
This is how state-of-the-art urban development works. In Stuttgart, the vineyards form part of the cityscape and the listed Kriegsberg (hillside gardens) even form part of the inventory of the Stuttgart region Chamber of Industry and Commerce. The location therefore played a key role during the construction of the new Chamber of Industry and Commerce headquarters. The wulf architekten team of architects planned the building in the centre of the line of sight viewed from the station to the vineyard cottage. The first two public access levels are transparent throughout. The angular building is closed off facing the street, and on the road away from the street two side wings enclose an inner courtyard, which offers an unrestricted view of the vines.
Shell limestone pilaster strips establish a link with the topography. The breakdown of the office rooms on the upper floors was emphasised on the southern, western and eastern sides using vertical pilaster strips made of local shell limestone. According to the architects, "with their alternation of light and shadow, they provide plastic depth and have a sensual aura due to the effect of their materials". Schneider assumed overall responsibility for the design, production and assembly of the wood and aluminium construction, which is designed as a mullion and transom facade. The precast concrete elements next to the window openings also serve as enclosures for the sun protection.
BUILDING CONTRACTOR
IHK region Stuttgart
ARCHITECT
wulf architekten, Stuttgart
PROJECT PERIOD
2013 - 2014
TYPE OF CONSTRUCTION
Wood-aluminium facade as an elementary mullion and transom construction, precast concrete elements with integrated sun protection.