Inselhalle – Lindau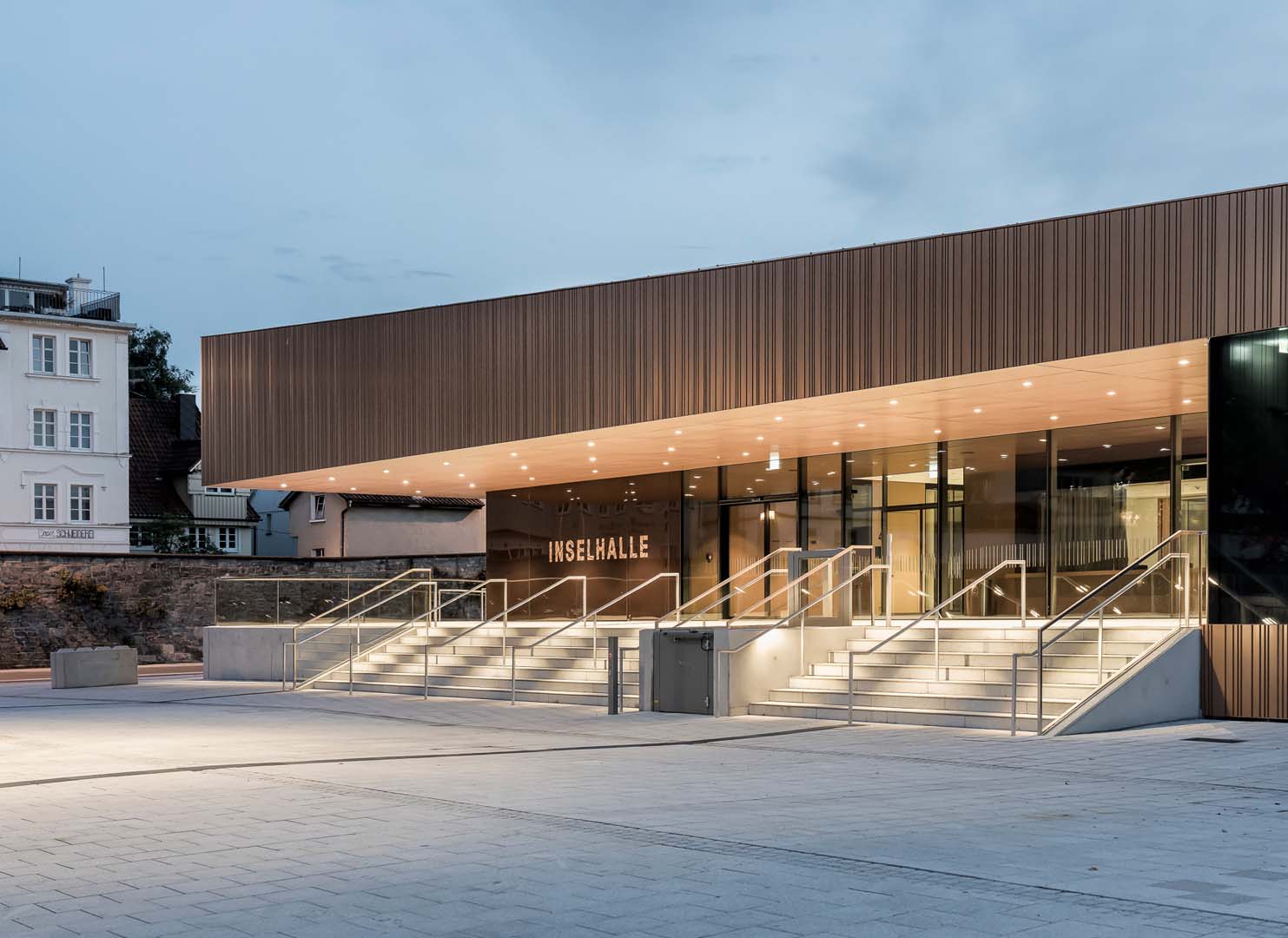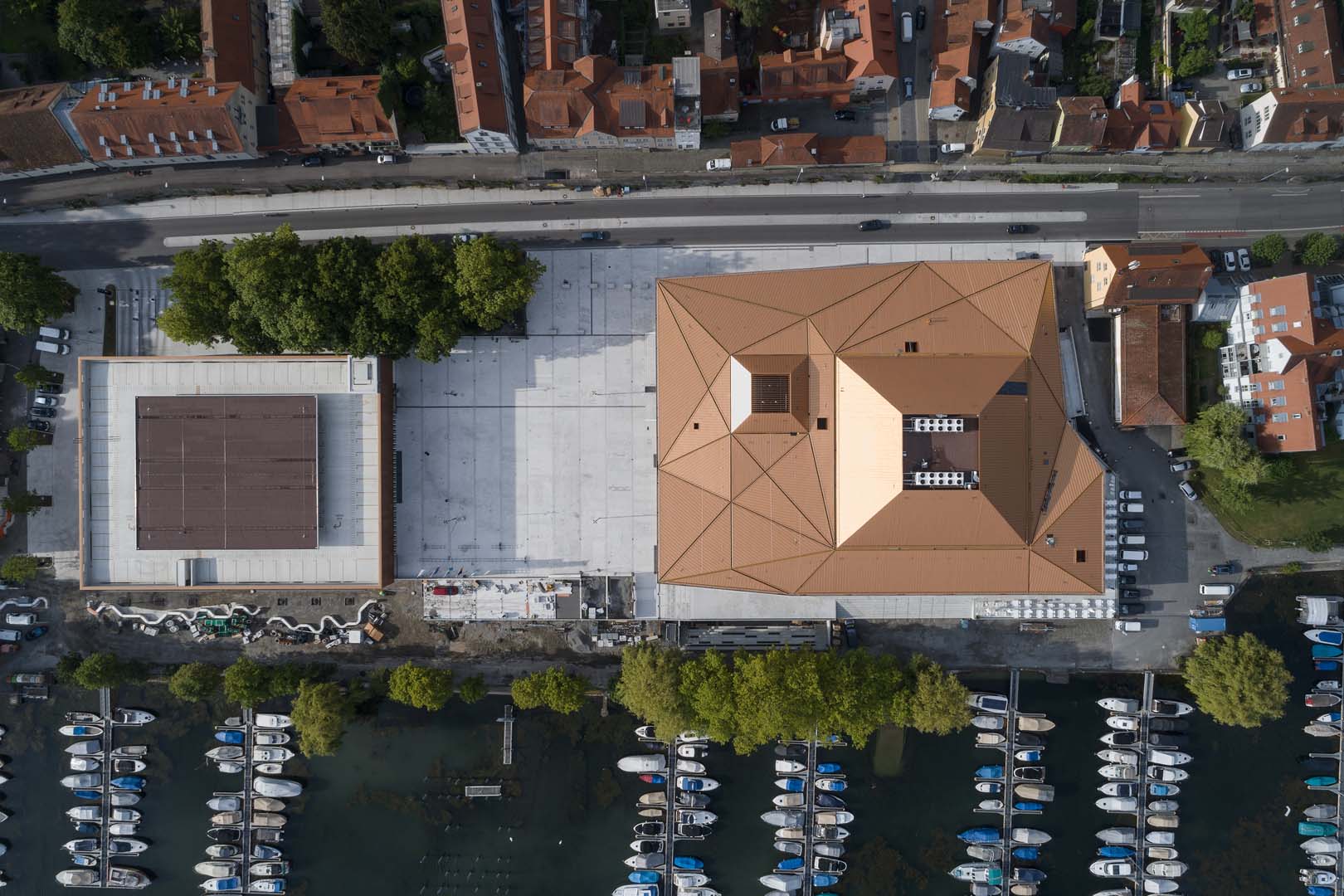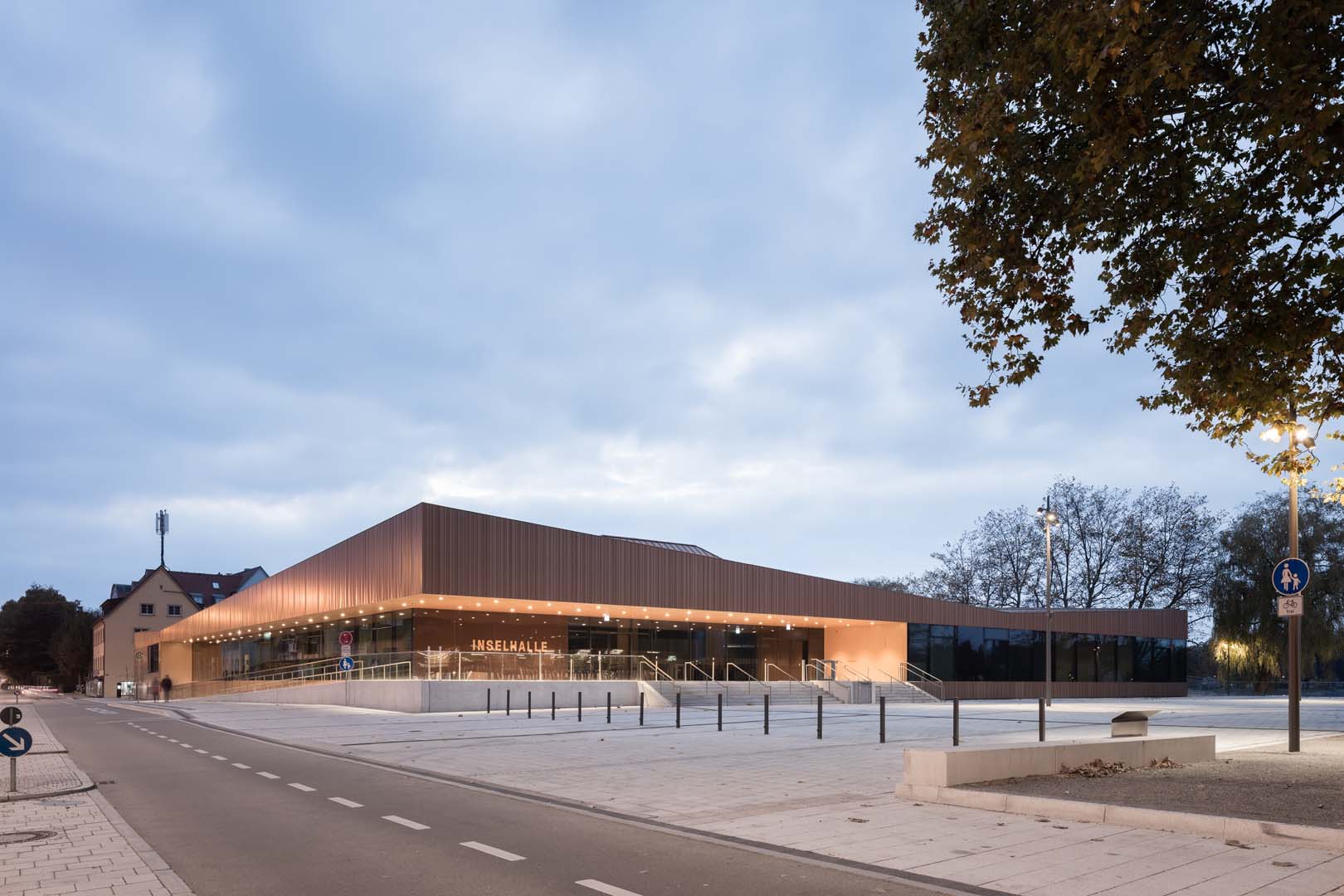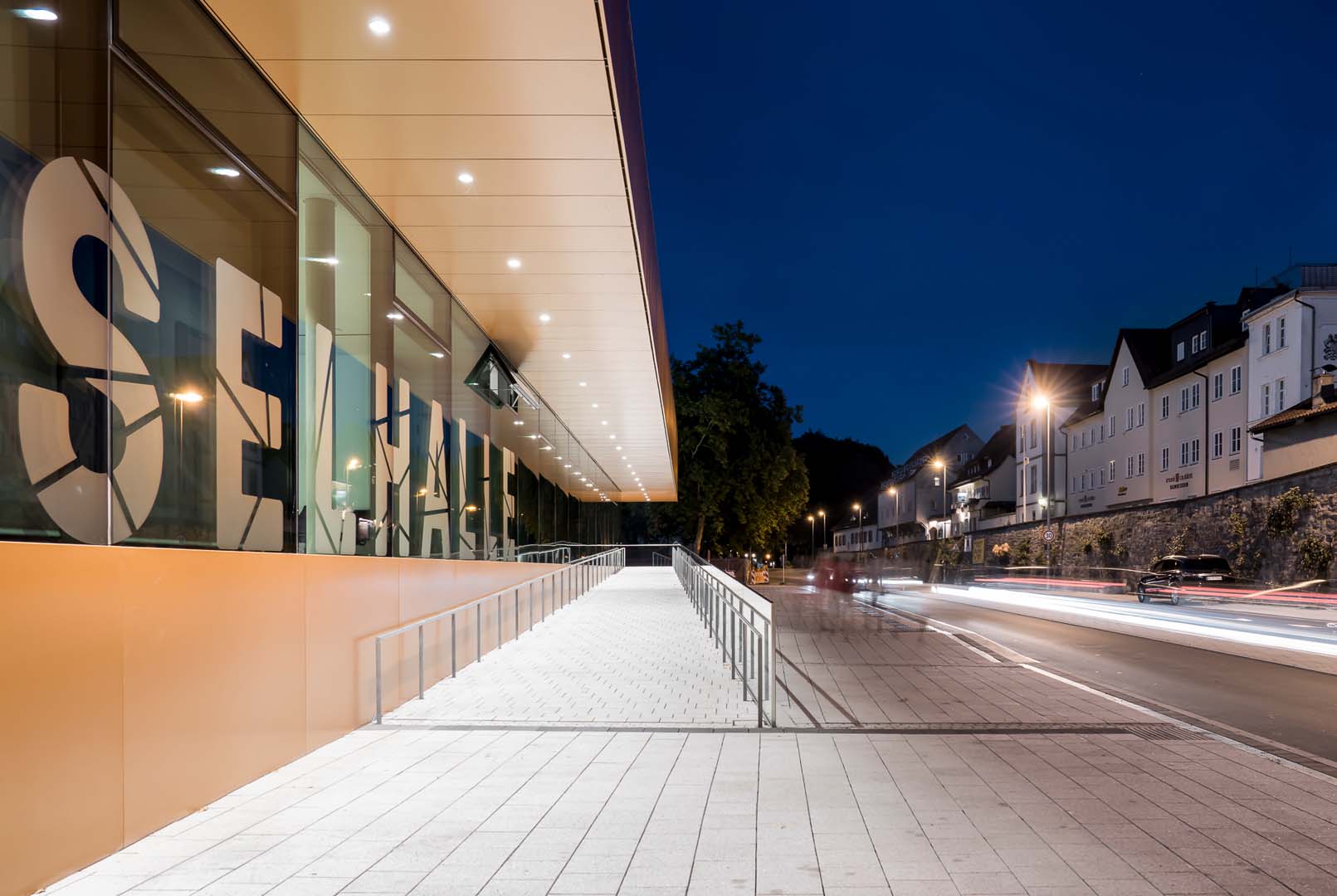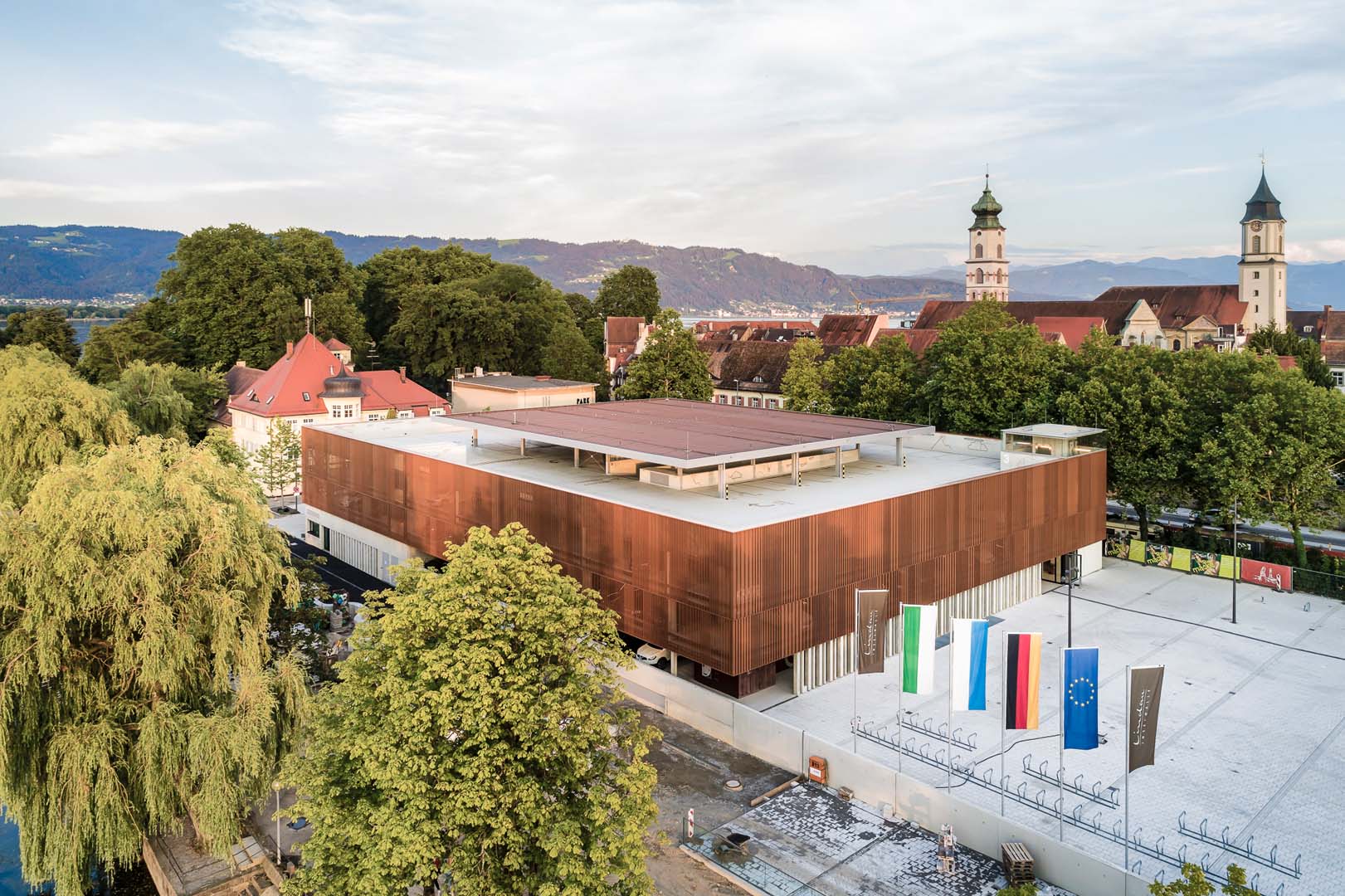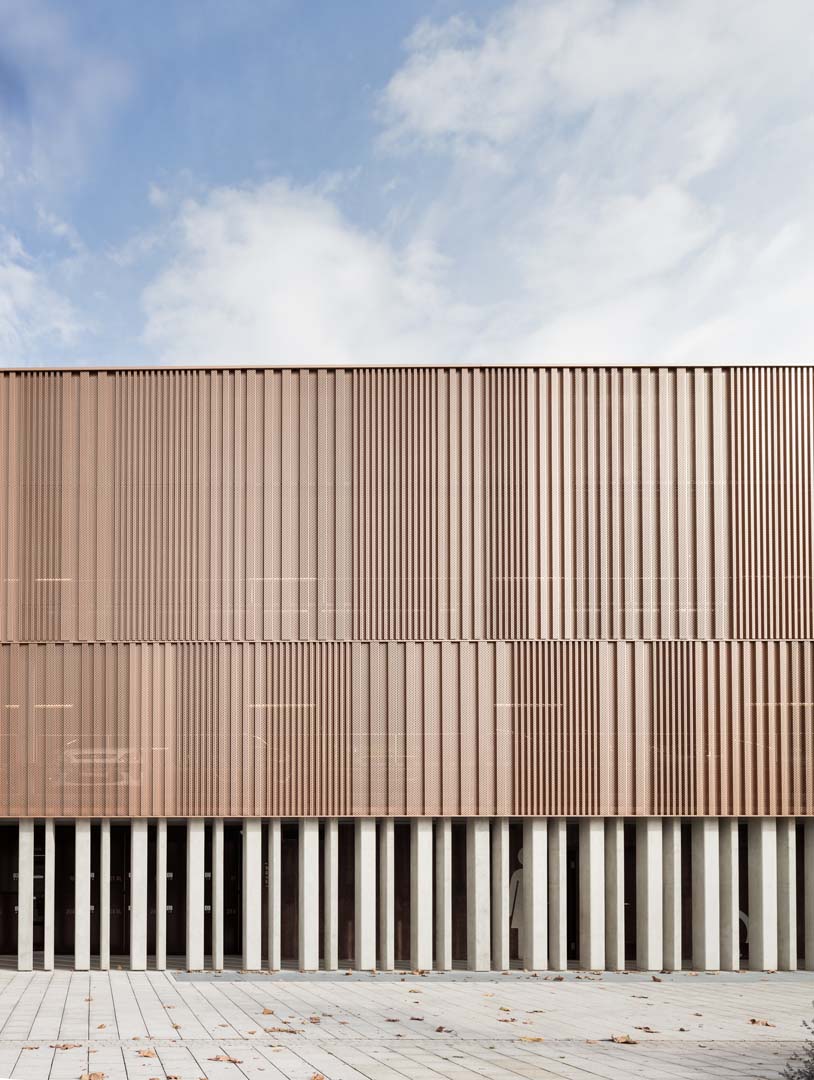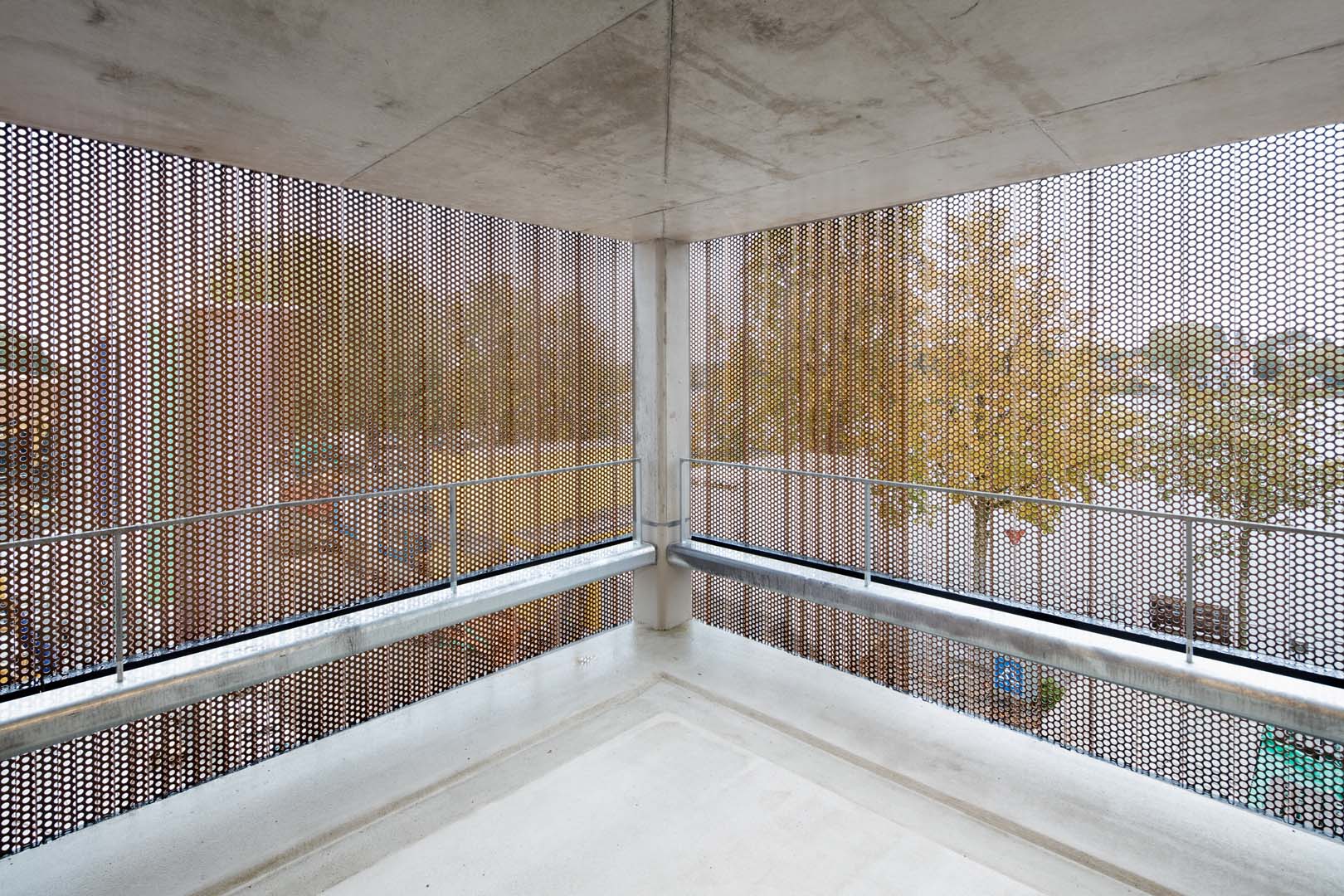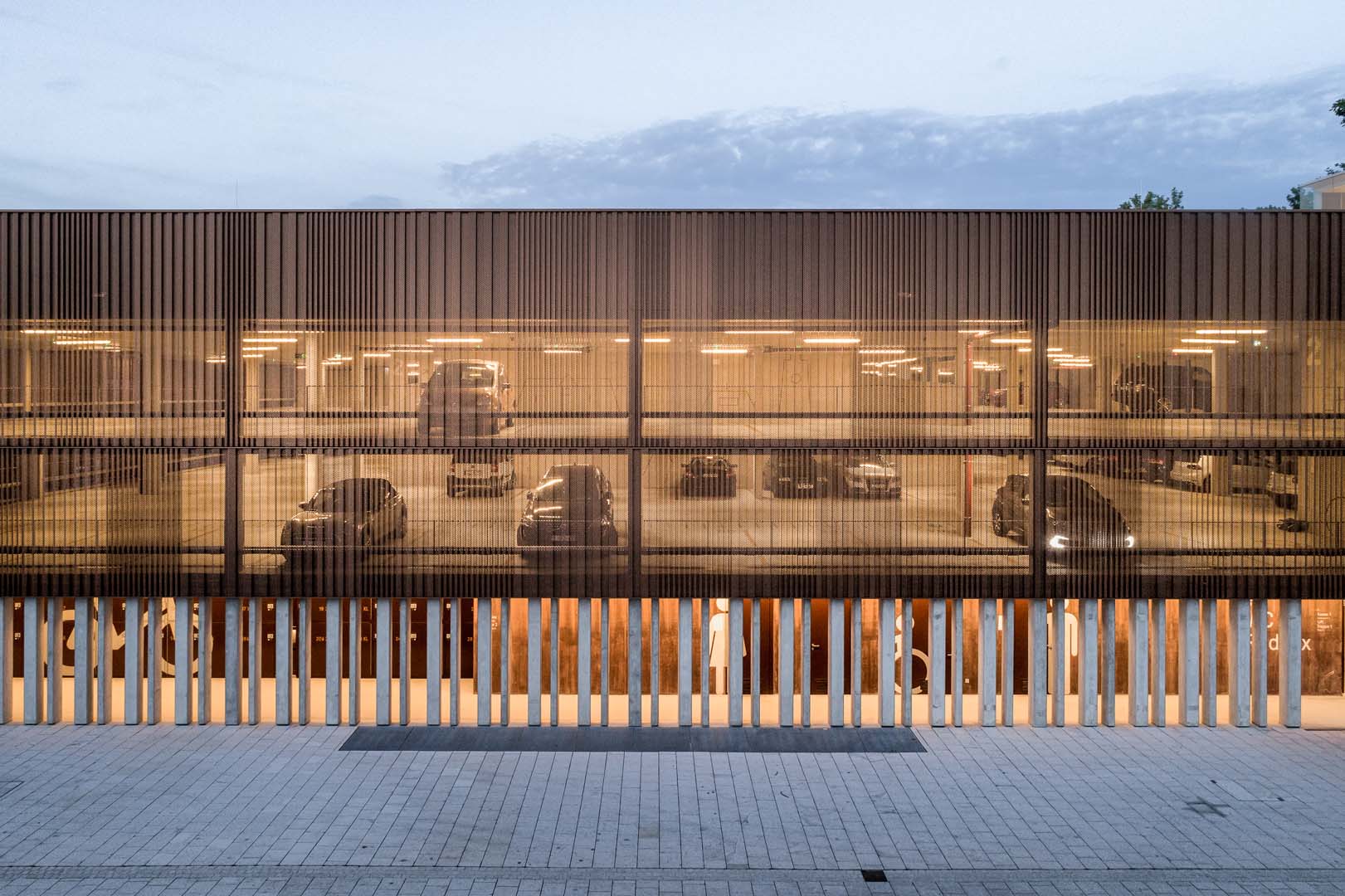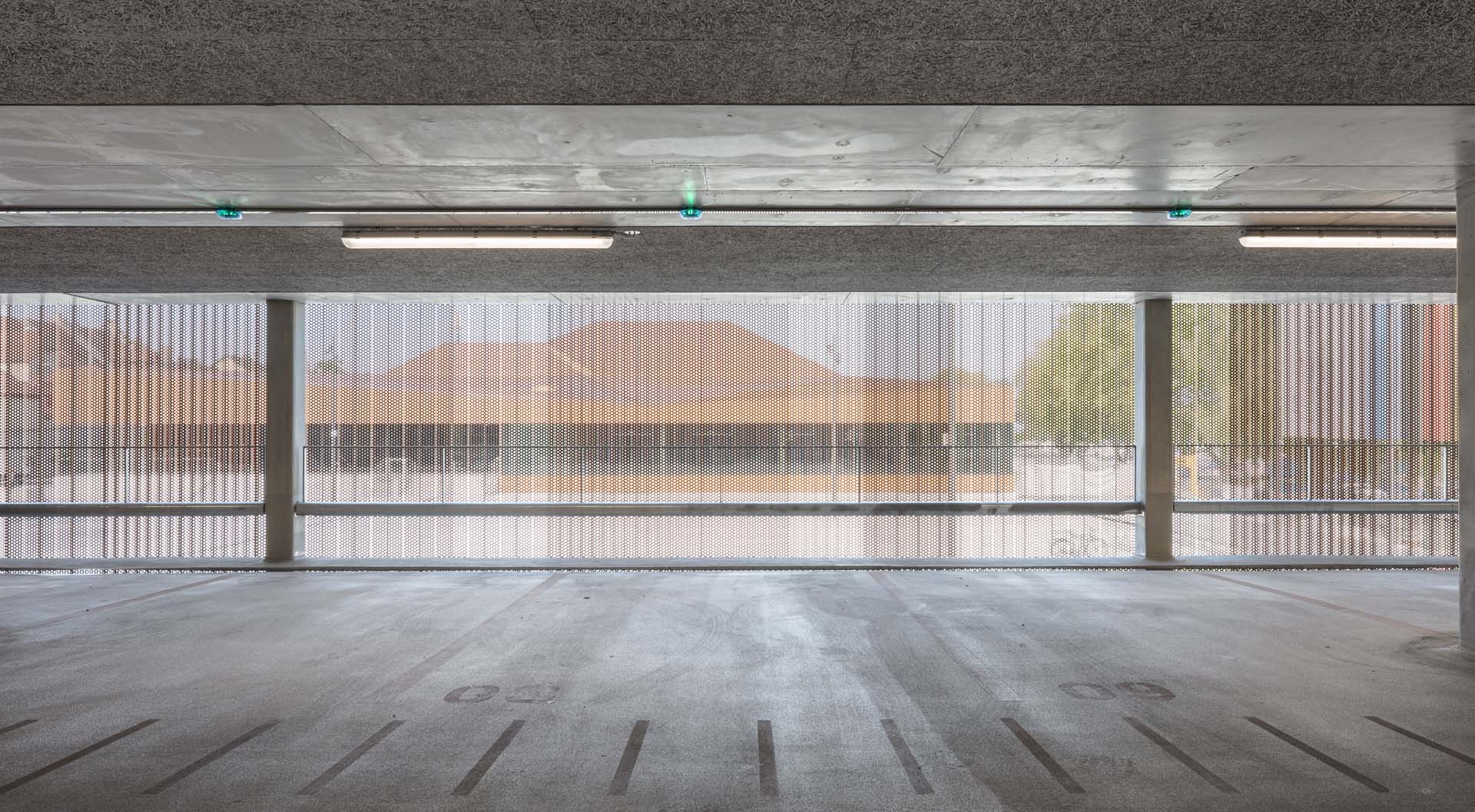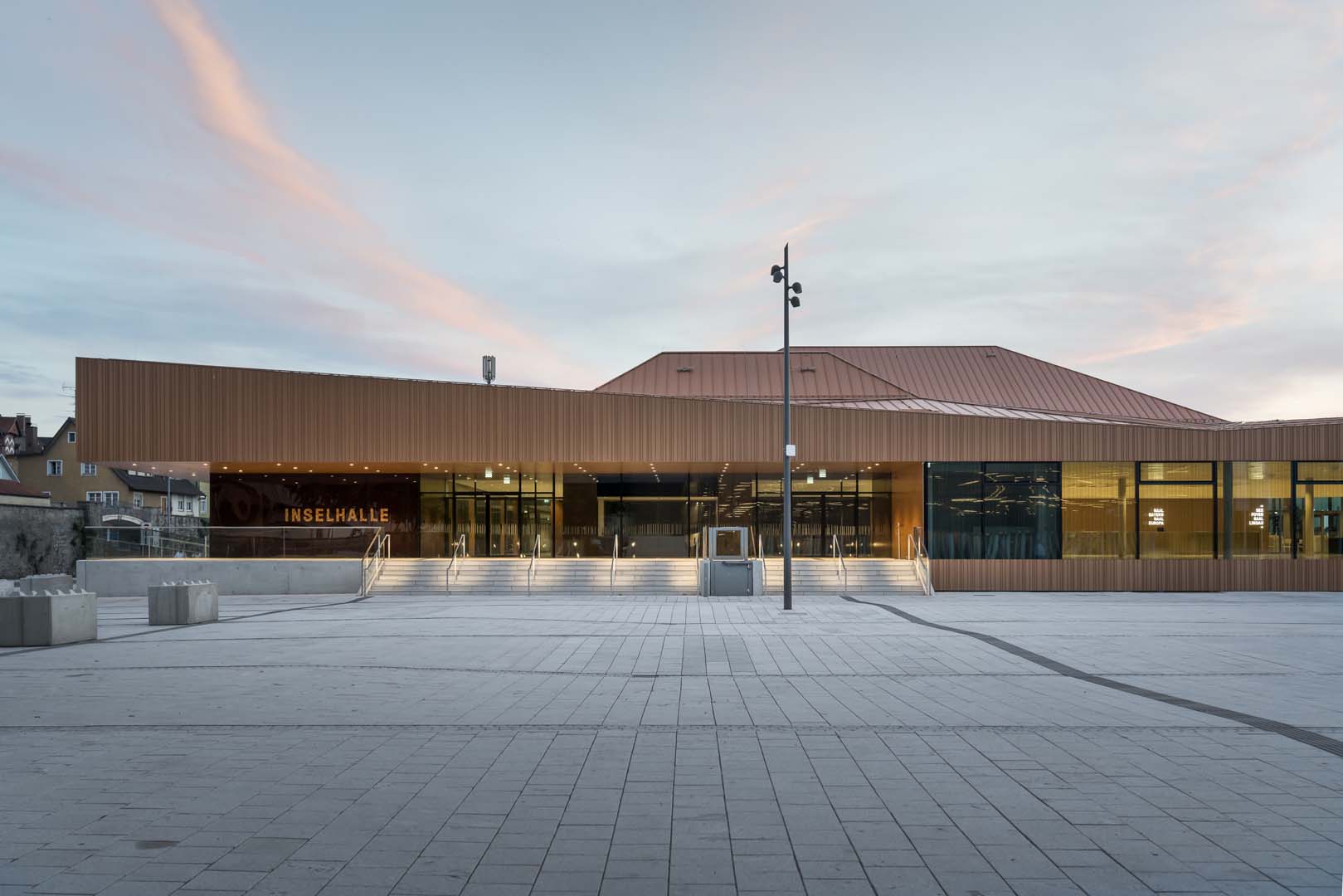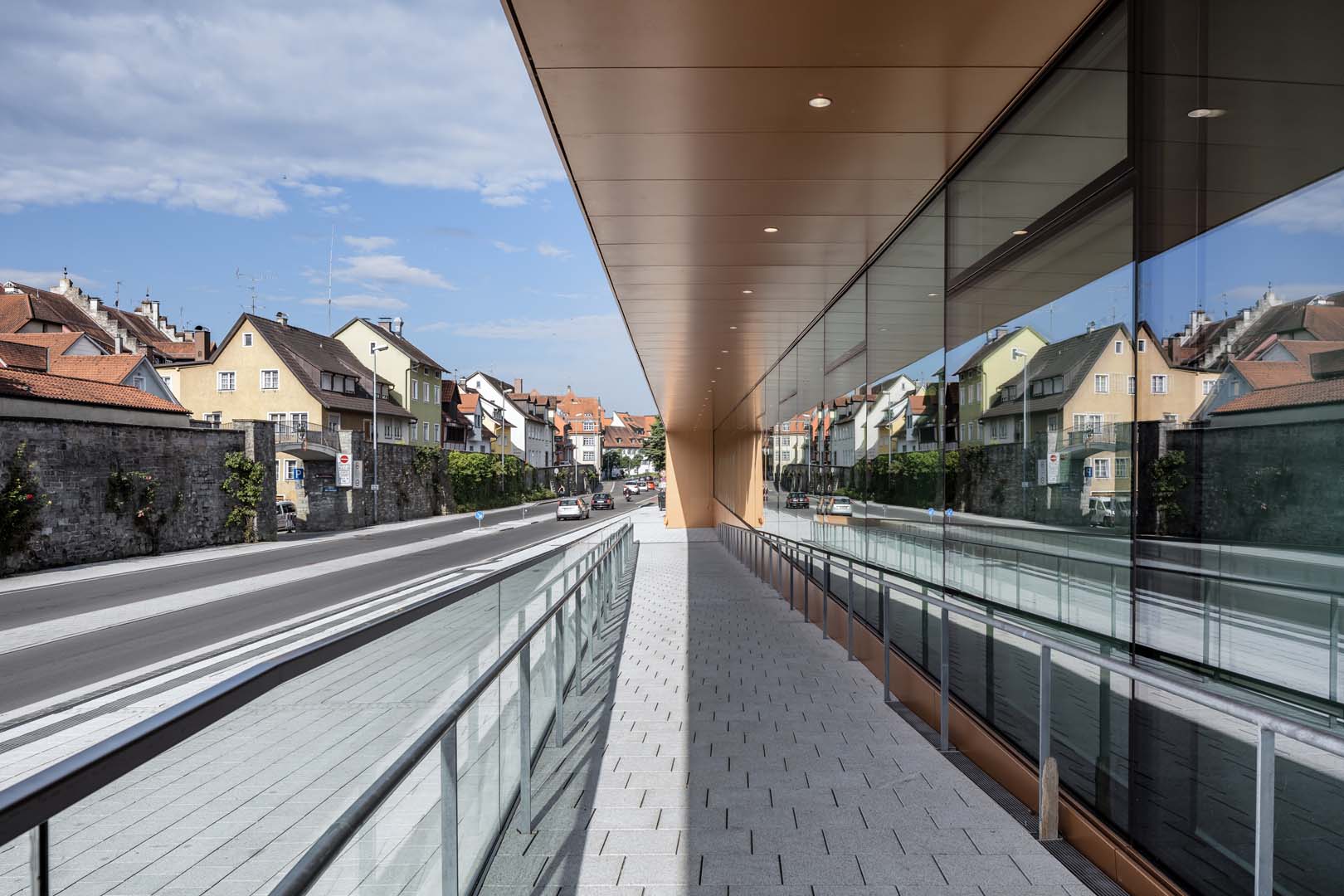 Inselhalle Auer Weber Lindau
Inselhalle Auer Weber Lindau
Inselhalle Auer Weber Lindau DE
Inselhalle Auer Weber Lindau
Inselhalle Auer Weber Lindau
Inselhalle Auer Weber Lindau DE
Inselhalle Auer Weber Lindau
Inselhalle Auer Weber Lindau
Inselhalle Auer Weber Lindau
Inselhalle Auer Weber Lindau
Inselhalle Auer Weber Lindau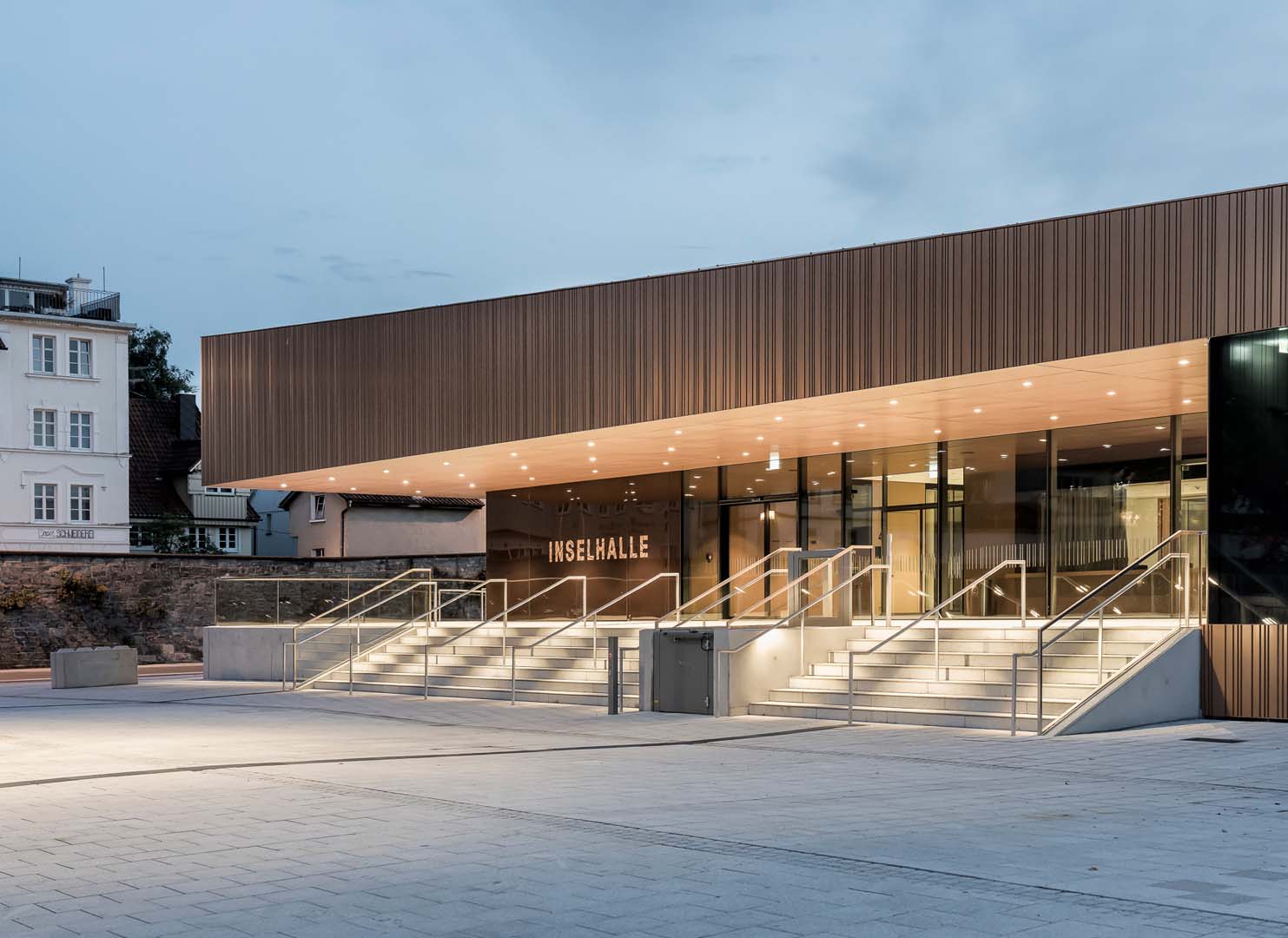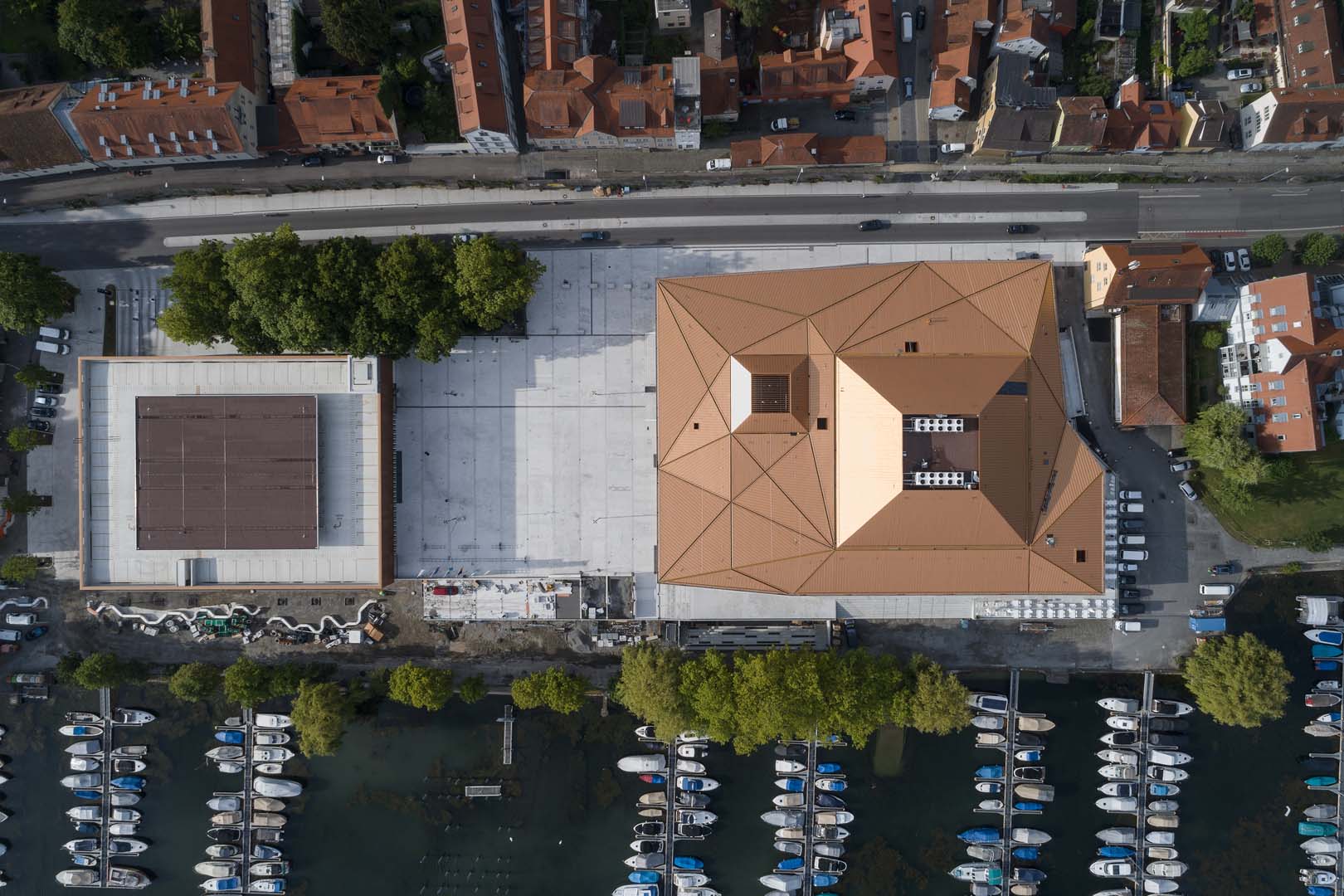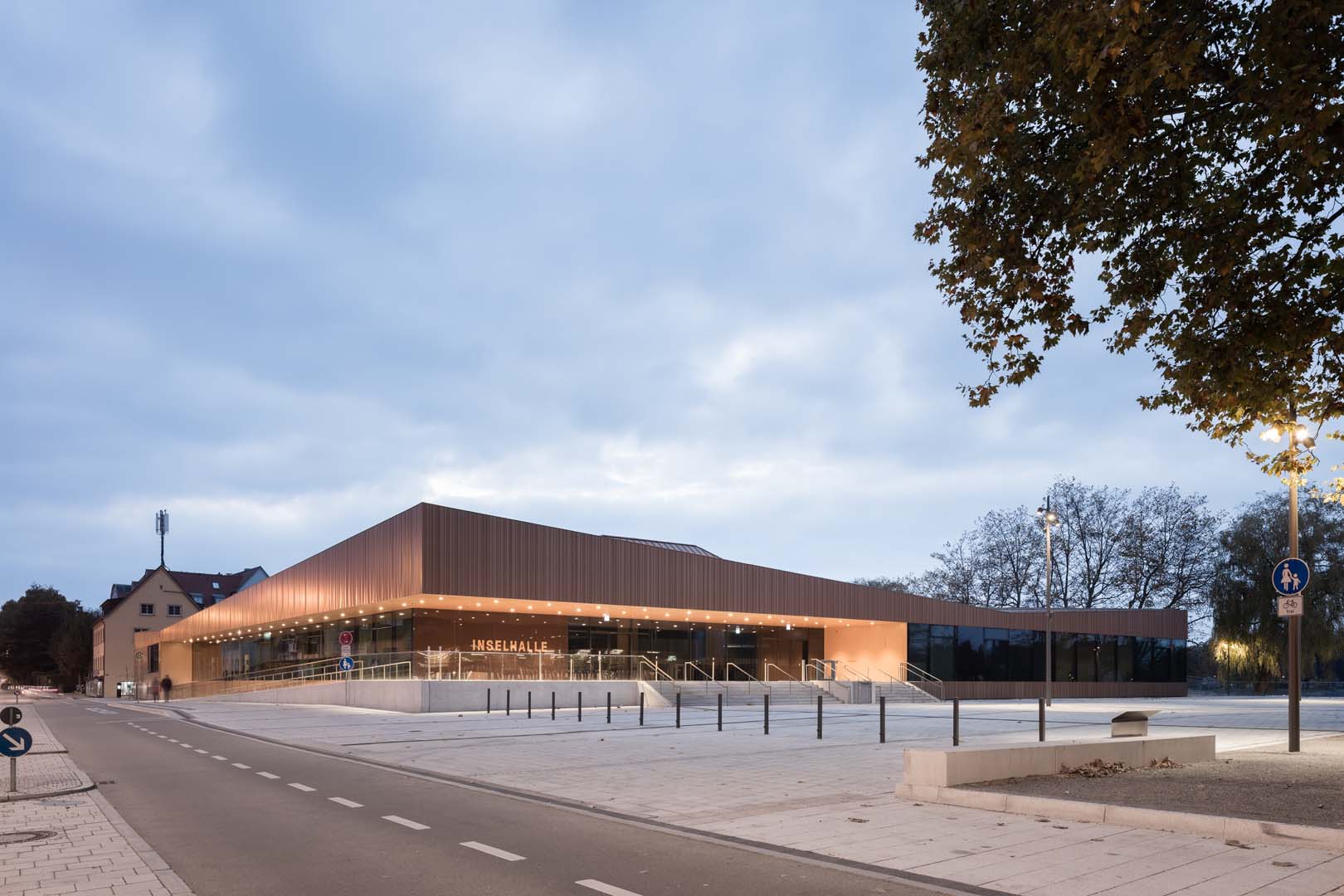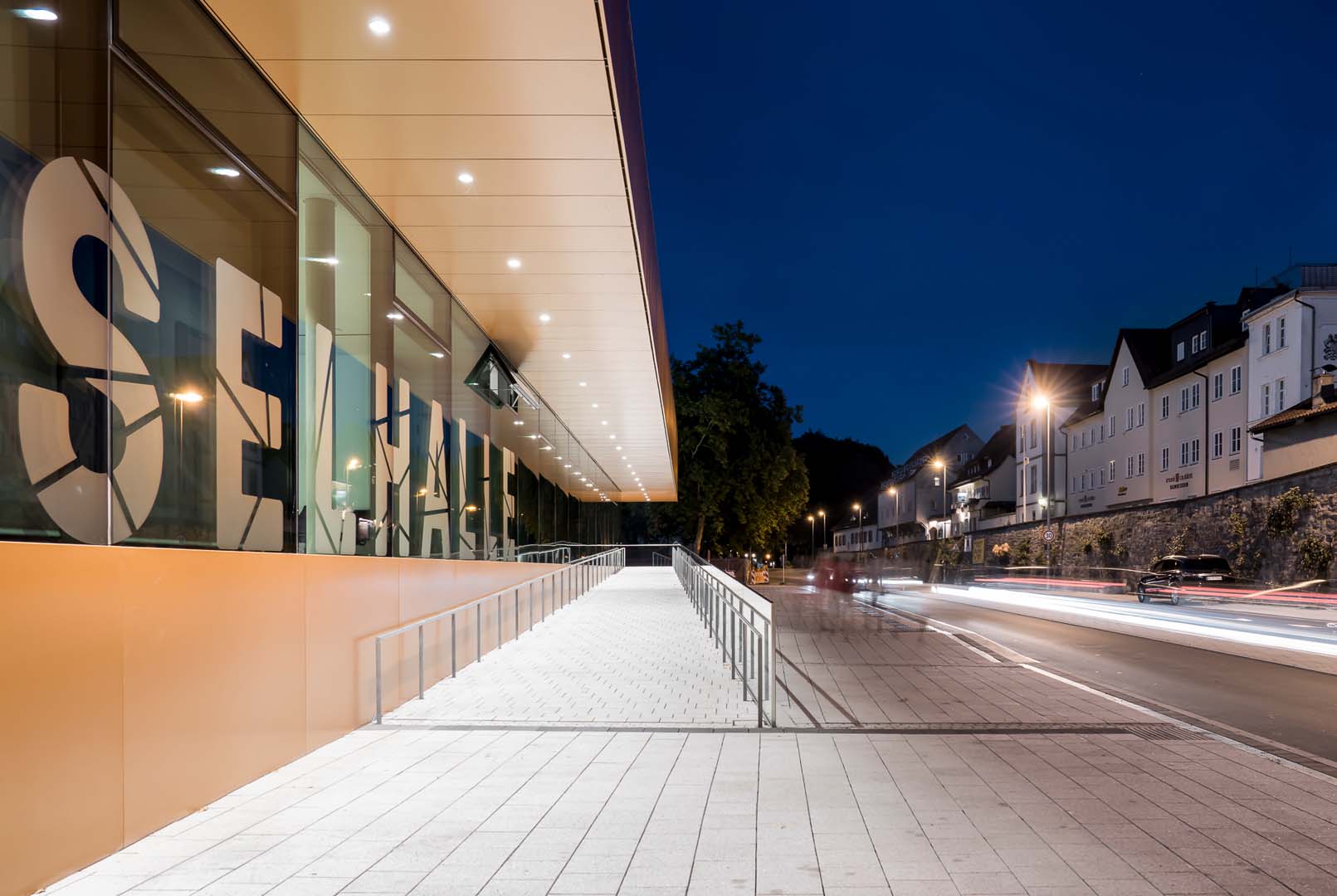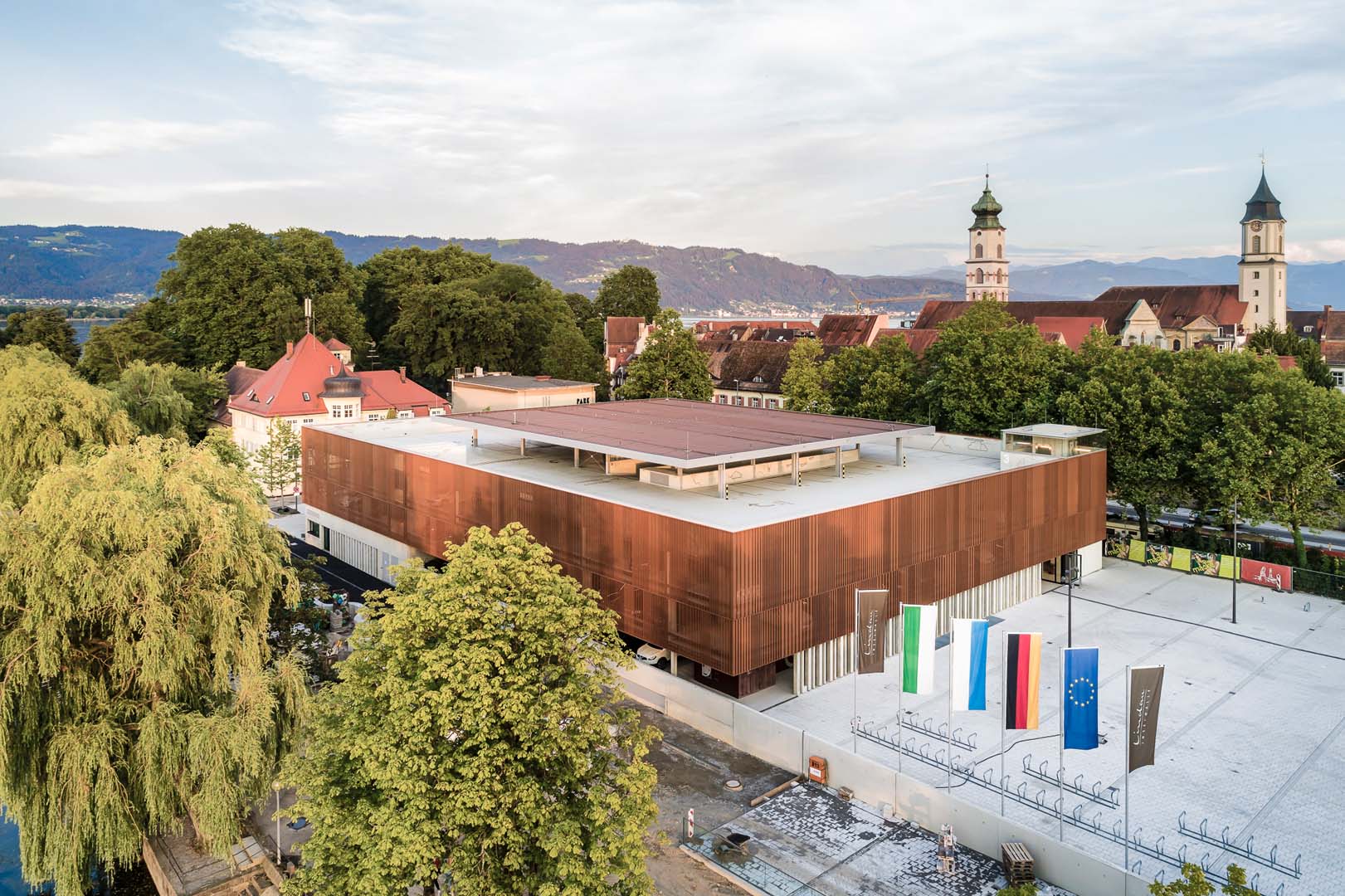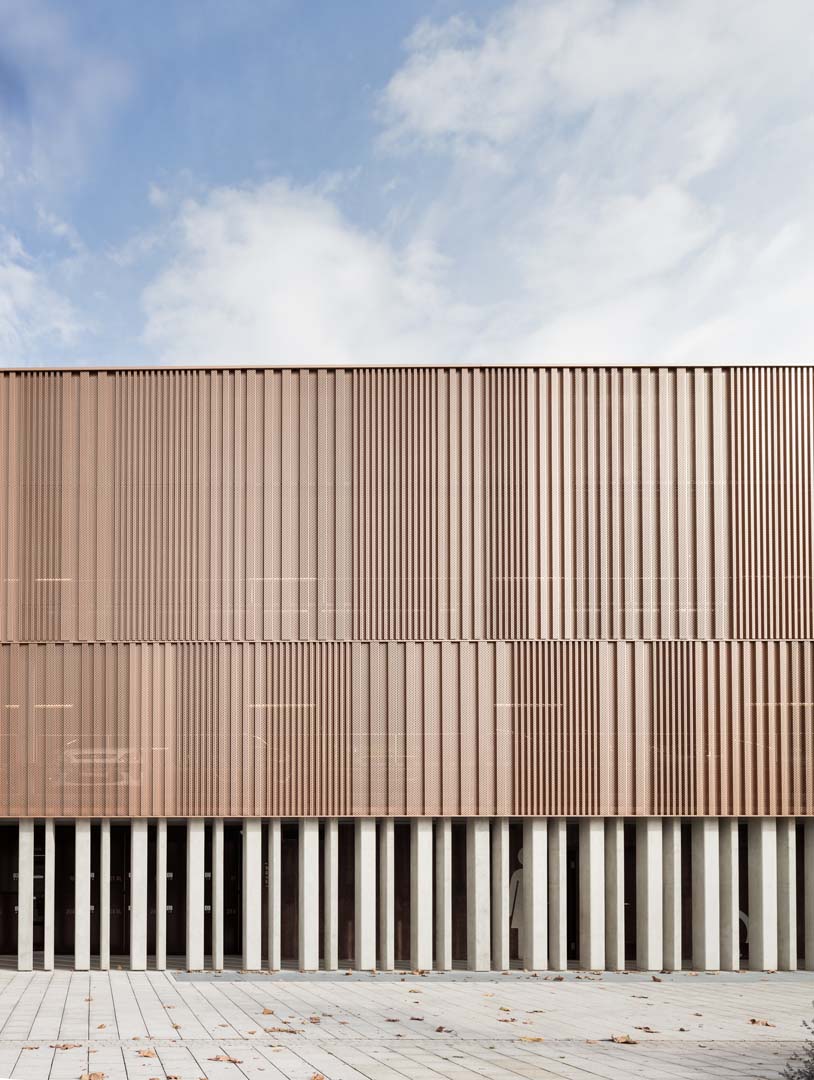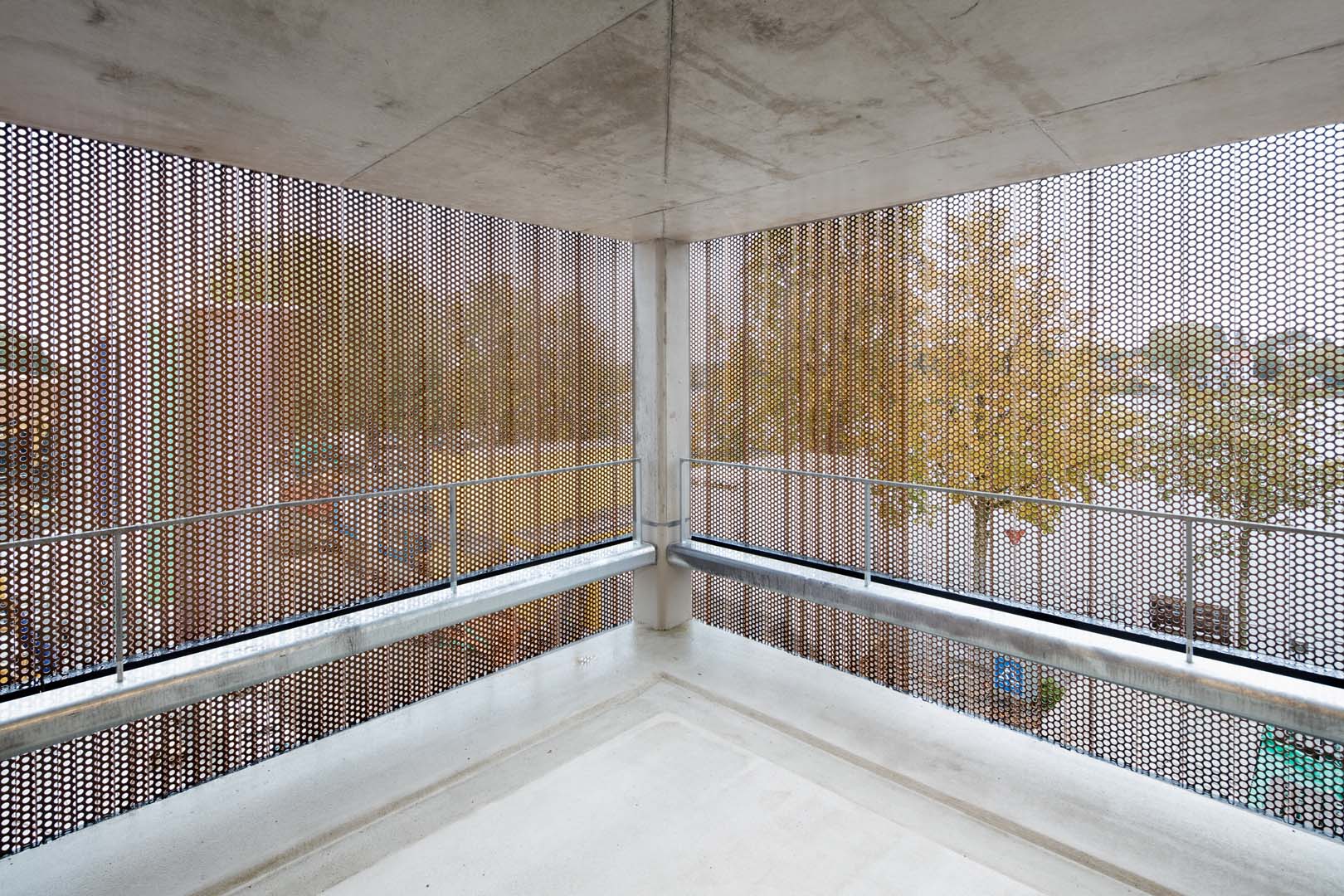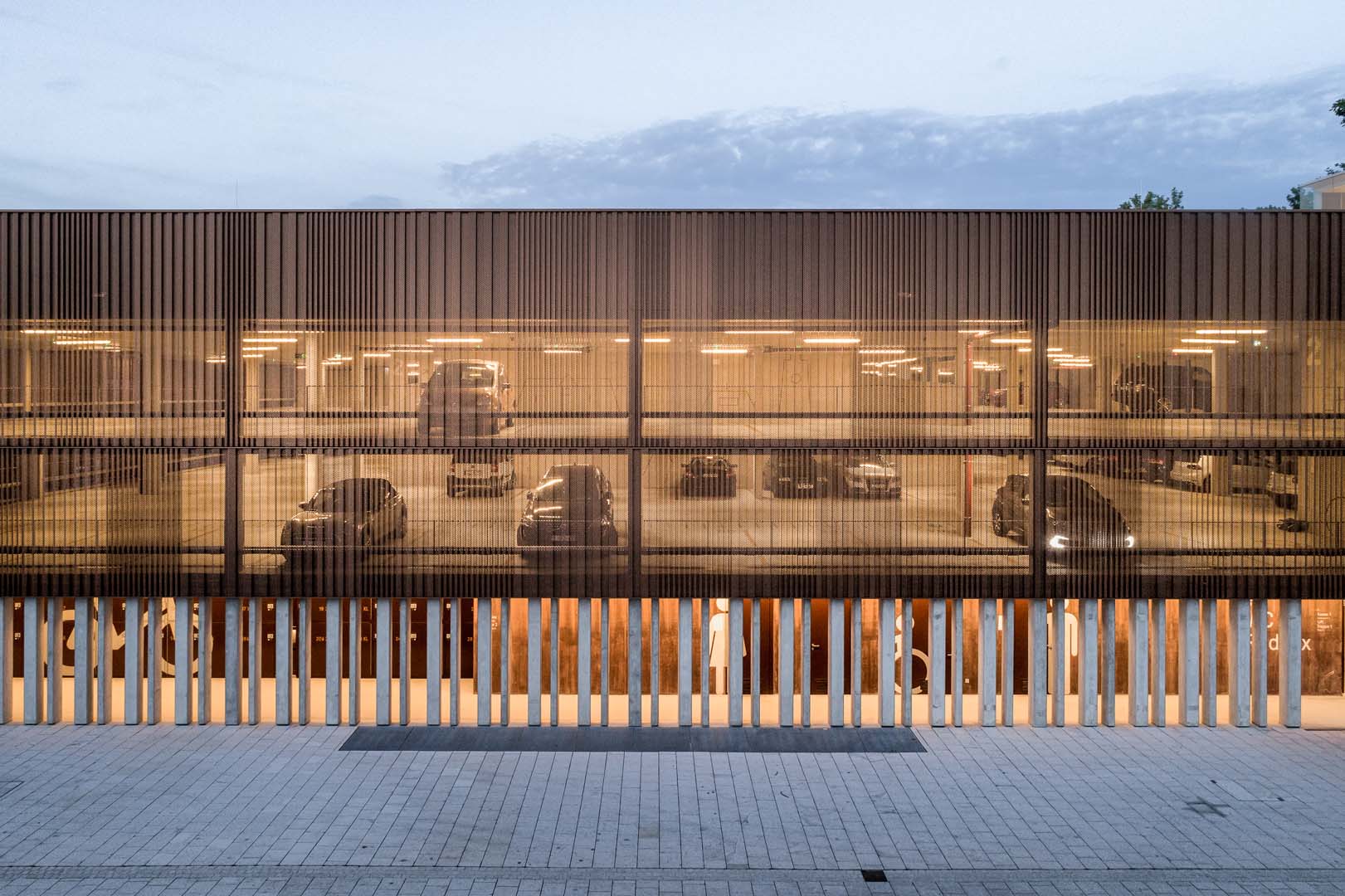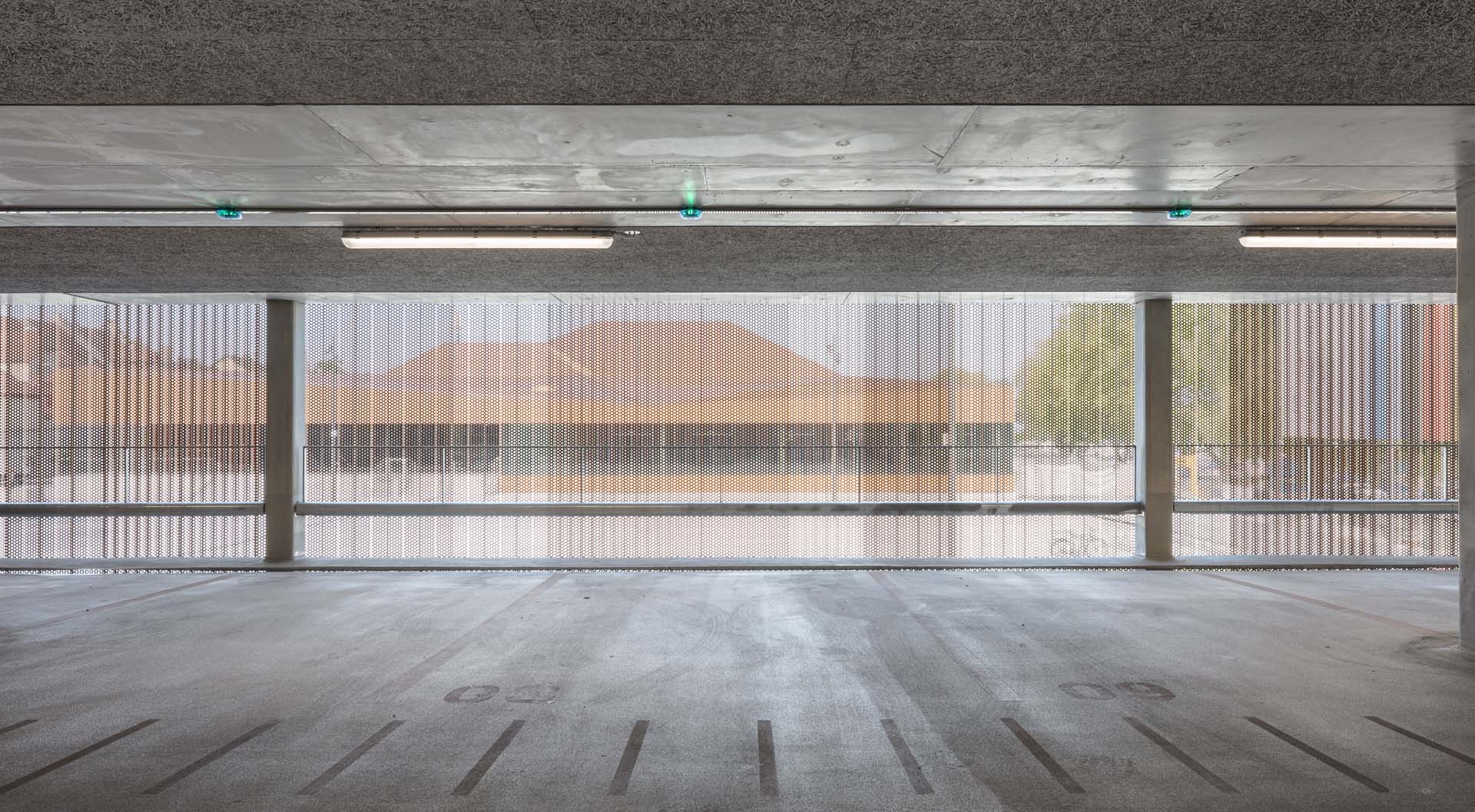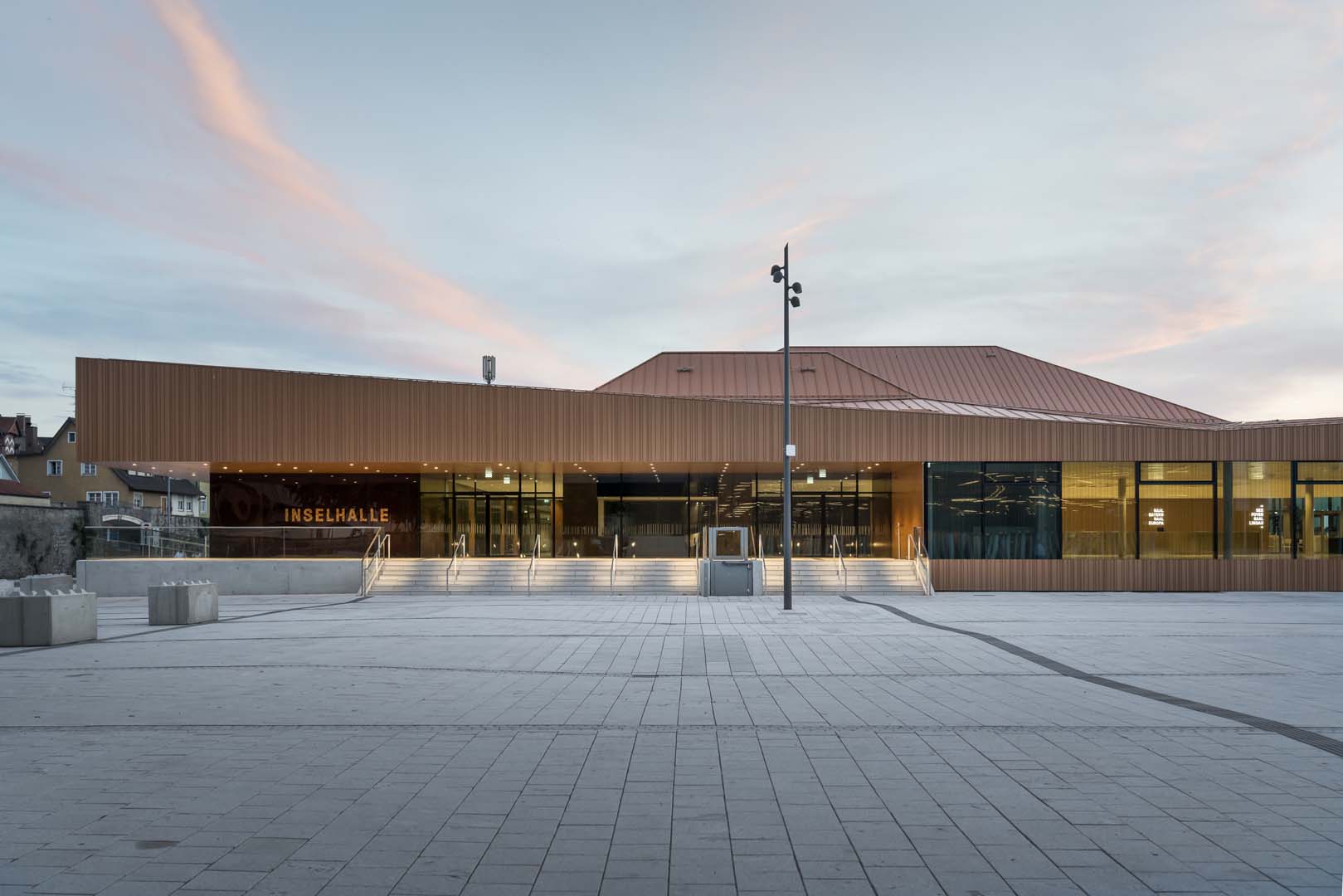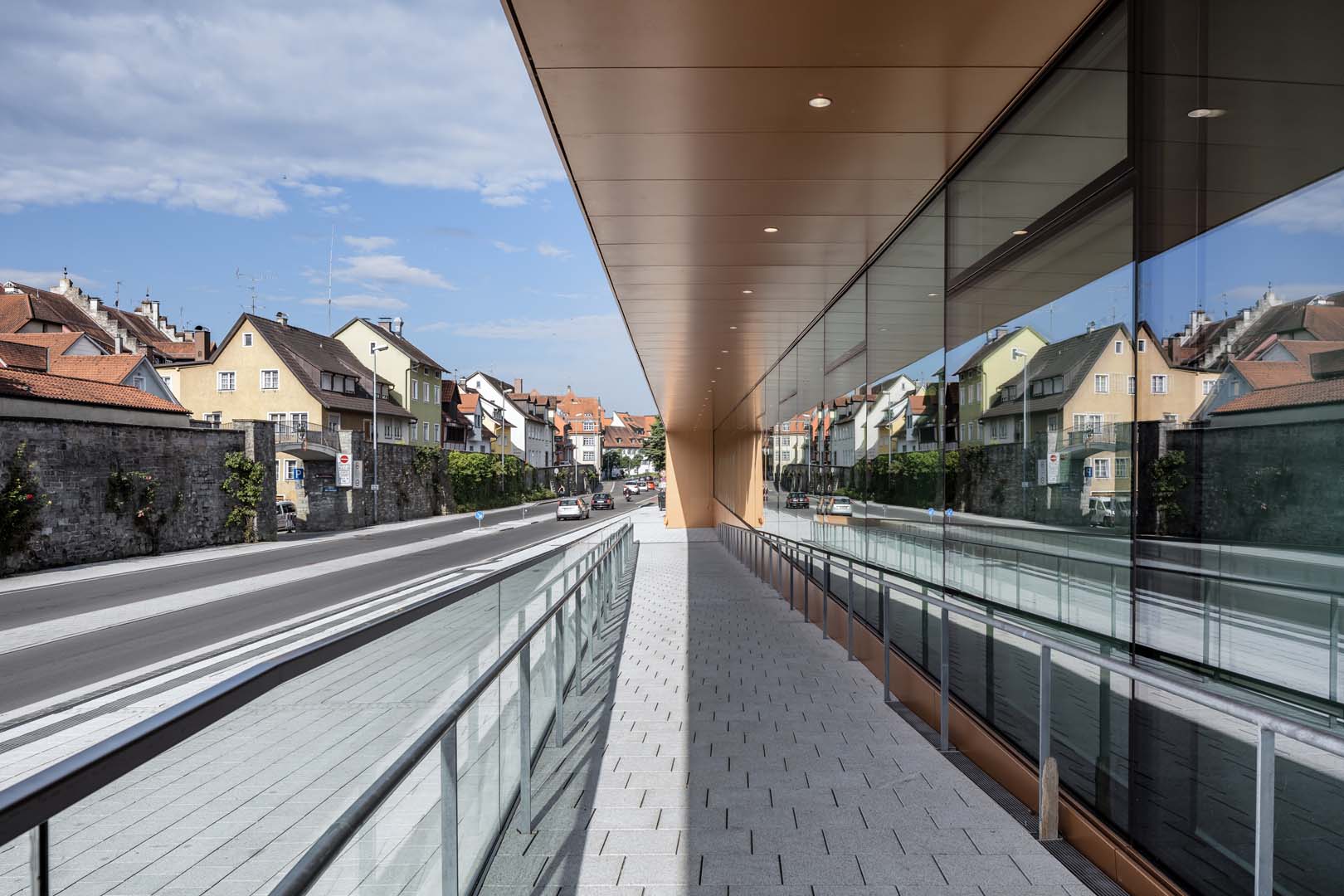 Inselhalle
LINDAU
The conference hall Inselhalle Lindau that was constructed in 1981, could no longer offer a contemporary ambience for conferences and congresses. An integrated concept unites the existing and new buildings under a common polygonal roof and a design hallmark. Schneider was responsible among other things for the realisation of the vertical sheet metal facade and the mullion and transom facade.
Every year Nobel Prize winners meet up with young scientists in the Inselhalle. Who wouldn't want to attend a conference in idyllic surroundings, accompanied by a view of the water and mountains. But in this day and age a modern conference location is needed for this purpose and the old Inselhalle Lindau no longer fulfilled these criteria. Following three years of renovation, the conference centre was reopened in 2018 with the options of a flexible room layout and state-of-the-art technology. Auer Weber Architekten left the actual hall largely unchanged; only floor-level doors facing the lake were integrated. The newly constructed, fully glazed foyer, hall and ancillary buildings were connected using polygonally folded, copper-coloured roof surfaces made of aluminium plate and thus capturing the existing roof shape. A multi-storey car park with fire station and boat landing stage was constructed on the opposite side of the newly designed forecourt.
Copper for the facades determines the appearance. The colours and materials of the new ensemble are restricted to black, white, grey, the copper roof based on the tiled roofs of the old town and the oak that dominates the conference hall. The metallic character of the hall roof is reflected in the sheet metal facade of the Inselhalle and multi-storey car park, which was constructed by Schneider. Powder-coated and edged aluminium sheets as well as narrow, aluminium strips shimmering in a copper colour imbue the buildings with a warm, lively character. As uniform as its appearance may now seem, the challenges for planning, production and installation of the sheet metal facade were set against this most diverse. The various fixing substrates of steel, concrete and drywall construction required amended calculations of the movement and tolerance absorption. Moreover, due to the shape and the many corners of the building hardly any part was identical. The breakdown of the glazed aluminium mullion and transom facade with bird protection screen printing was intended to harmonise perfectly with the edge sheeting and in the case of the multi-storey car park, the perforated pattern of the sheet metal facade had to sit precisely on the edge.
BUILDING CONTRACTOR
City of Lindau
ARCHITECT
Auer Weber Architekten BDA
PROJECT PERIOD
2016 - 2018
FACADE AREA
5,000 m²
TYPE OF CONSTRUCTION
Renovation and extension Inselhalle: glazed aluminium mullion and transom facade, aluminium-edged sheet metal cold facade, Foyer: glazed steel roof mullion and transom facade, car park: lower level and GF in aluminium window door construction, L1-3 with special aluminium perforated edge sheet metal cold facade (sheet metal facade).