Konrad-Adenauer-Complex – Luxembourg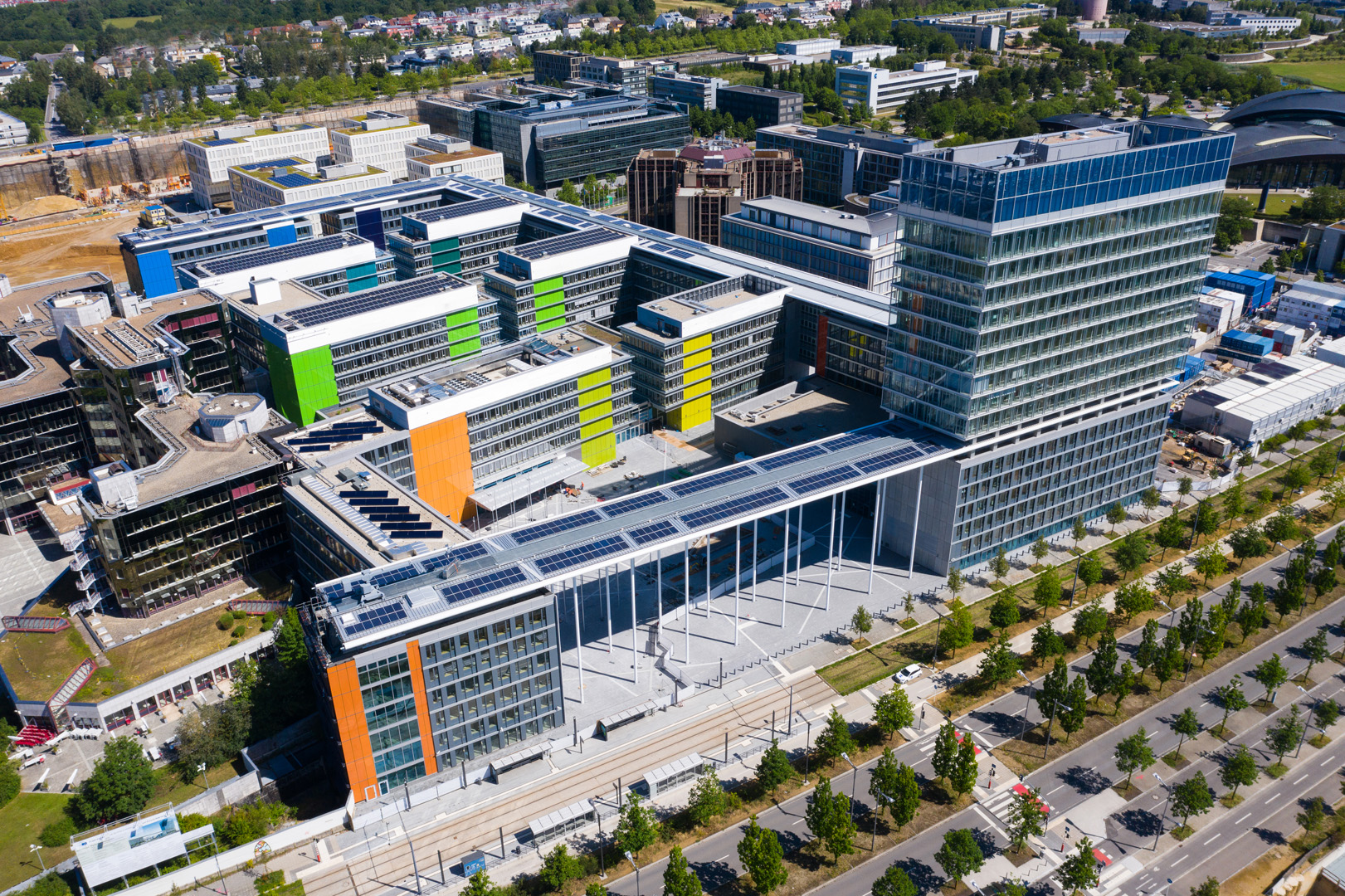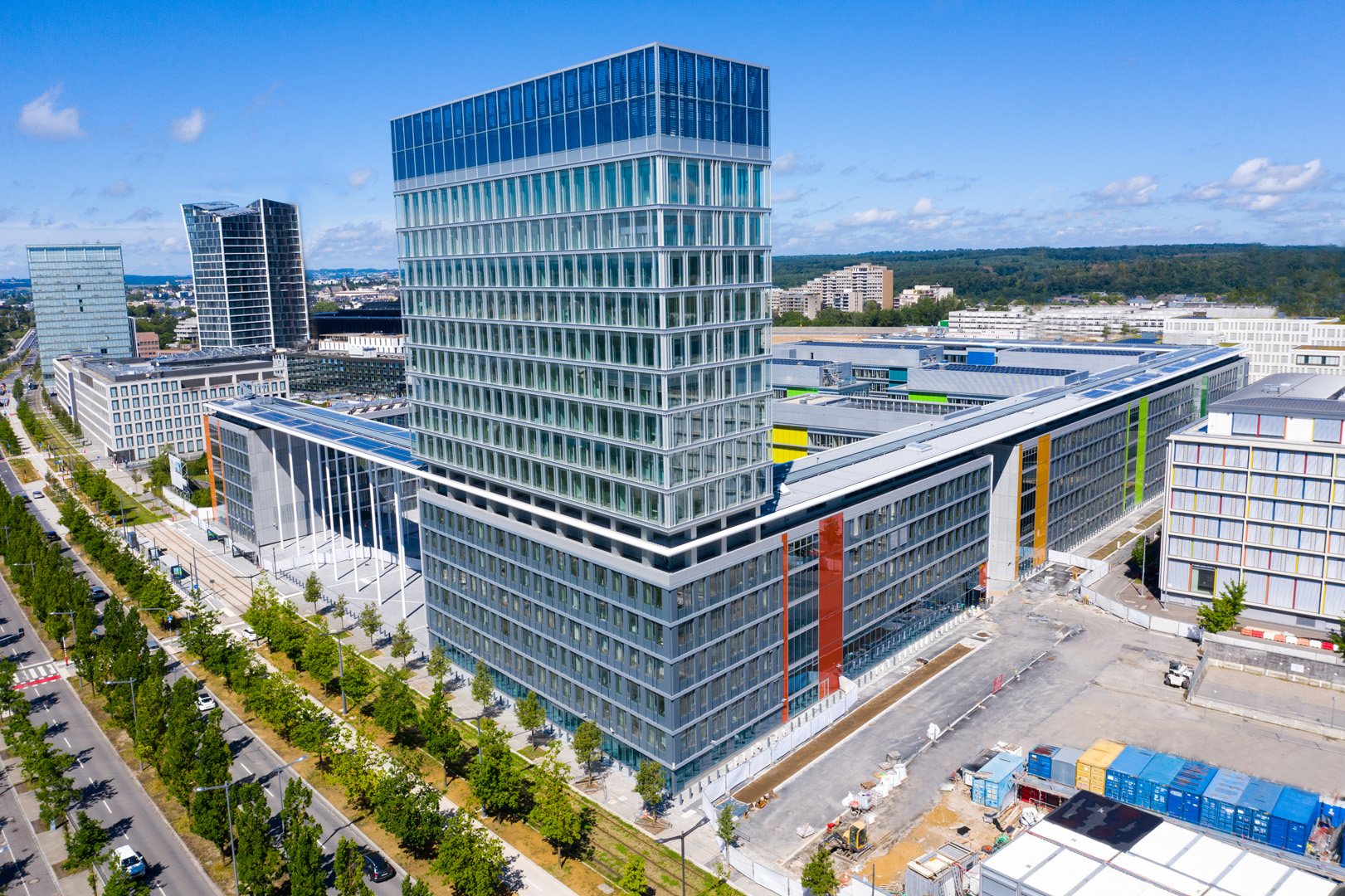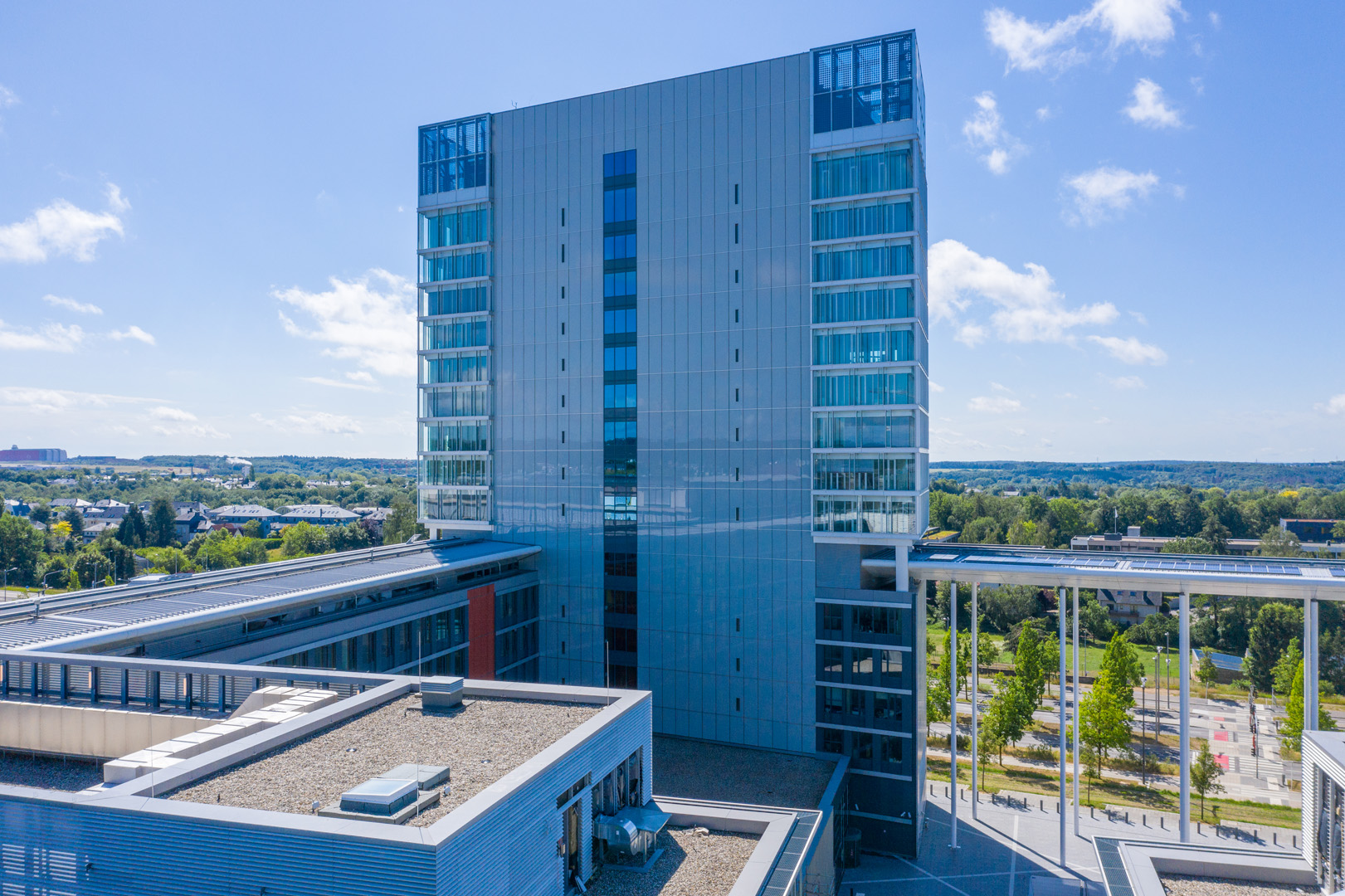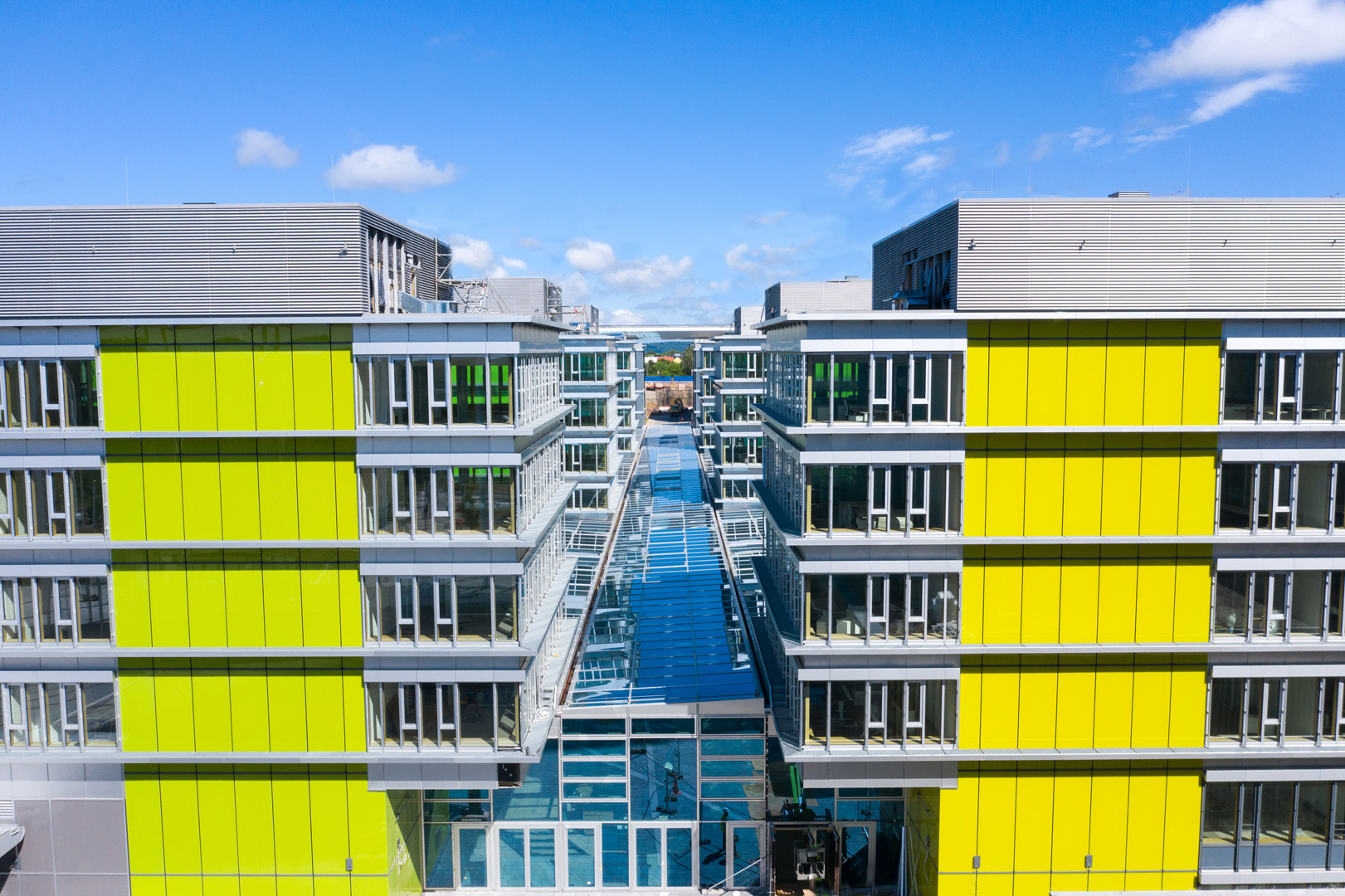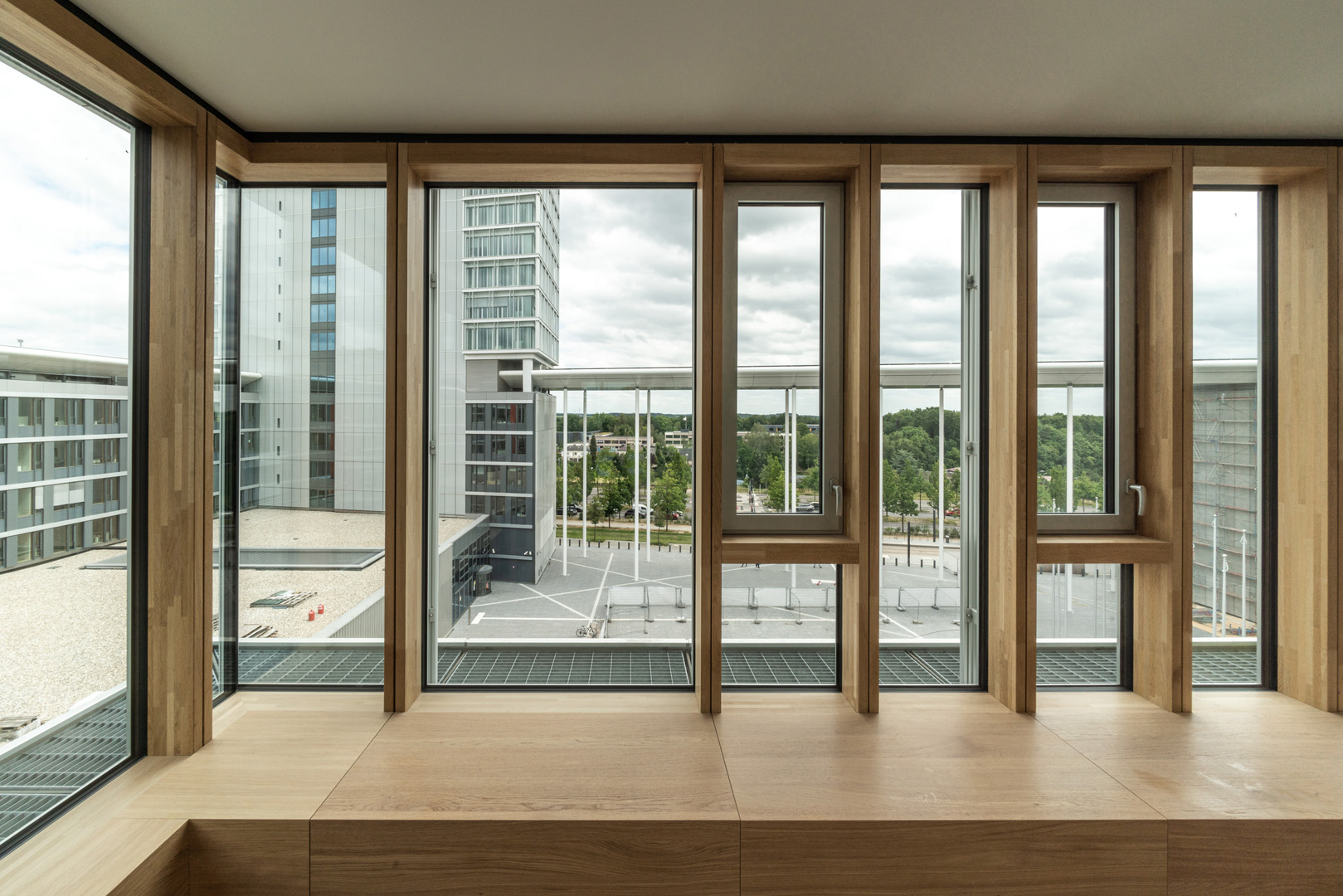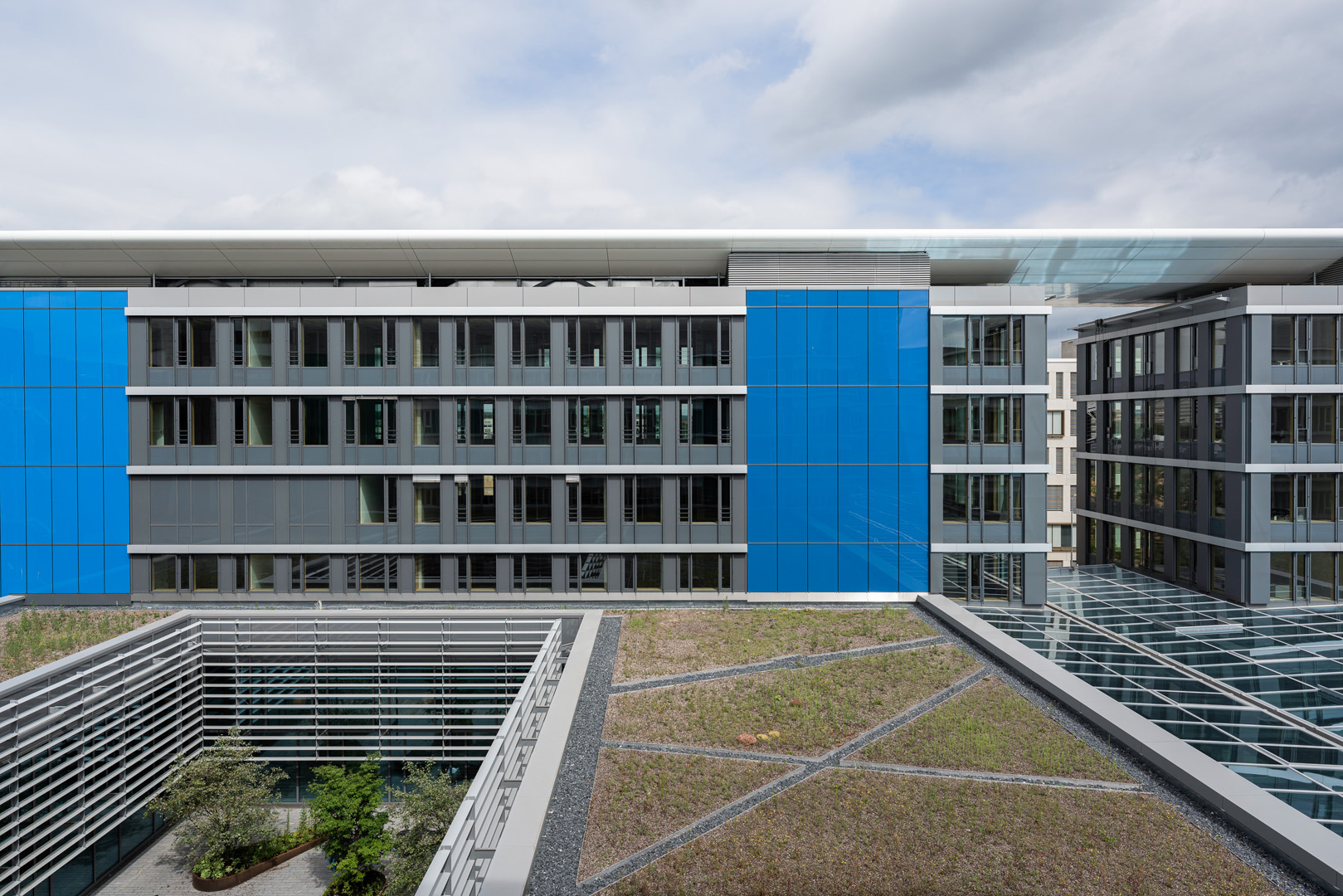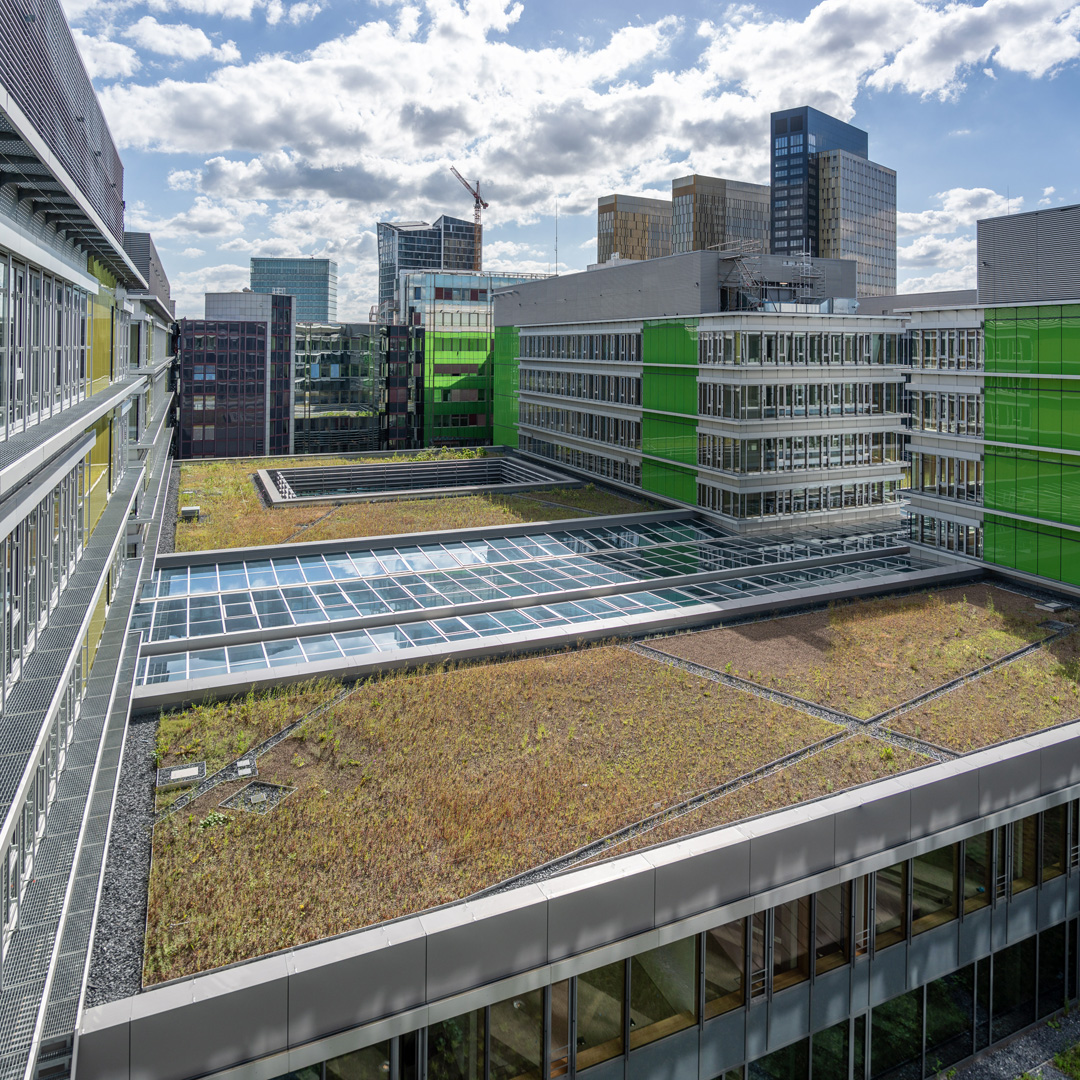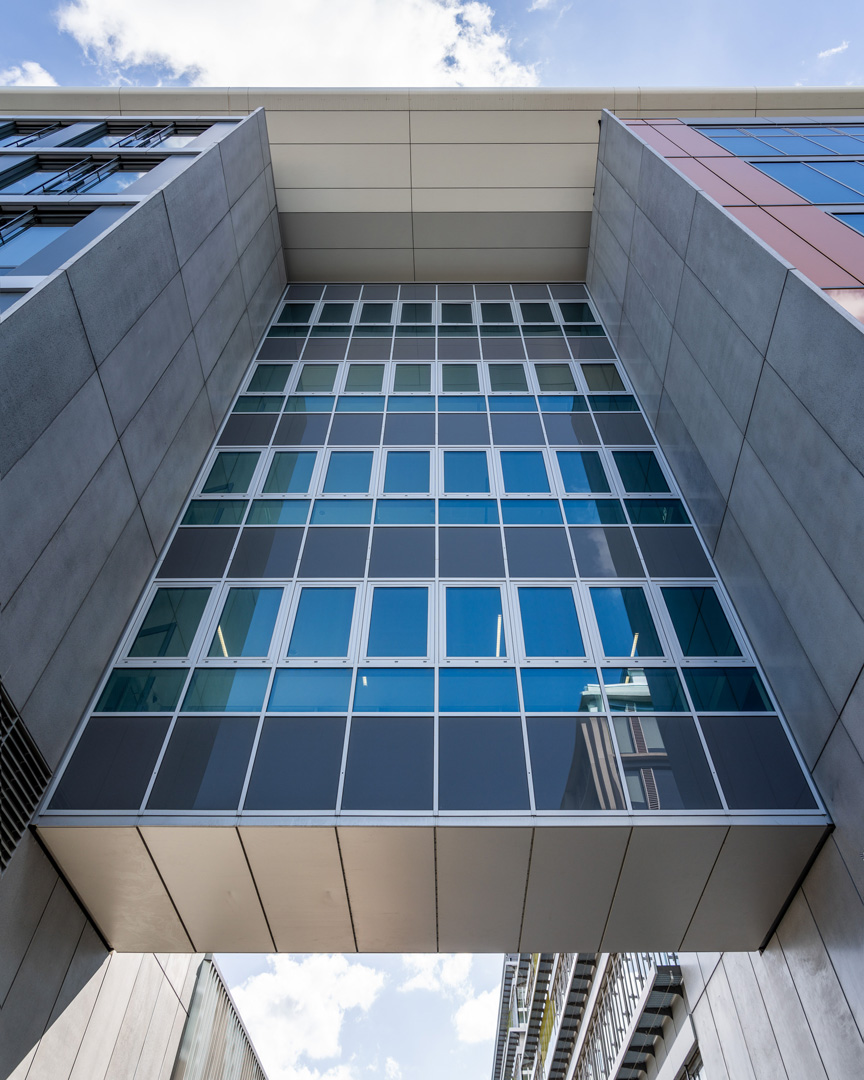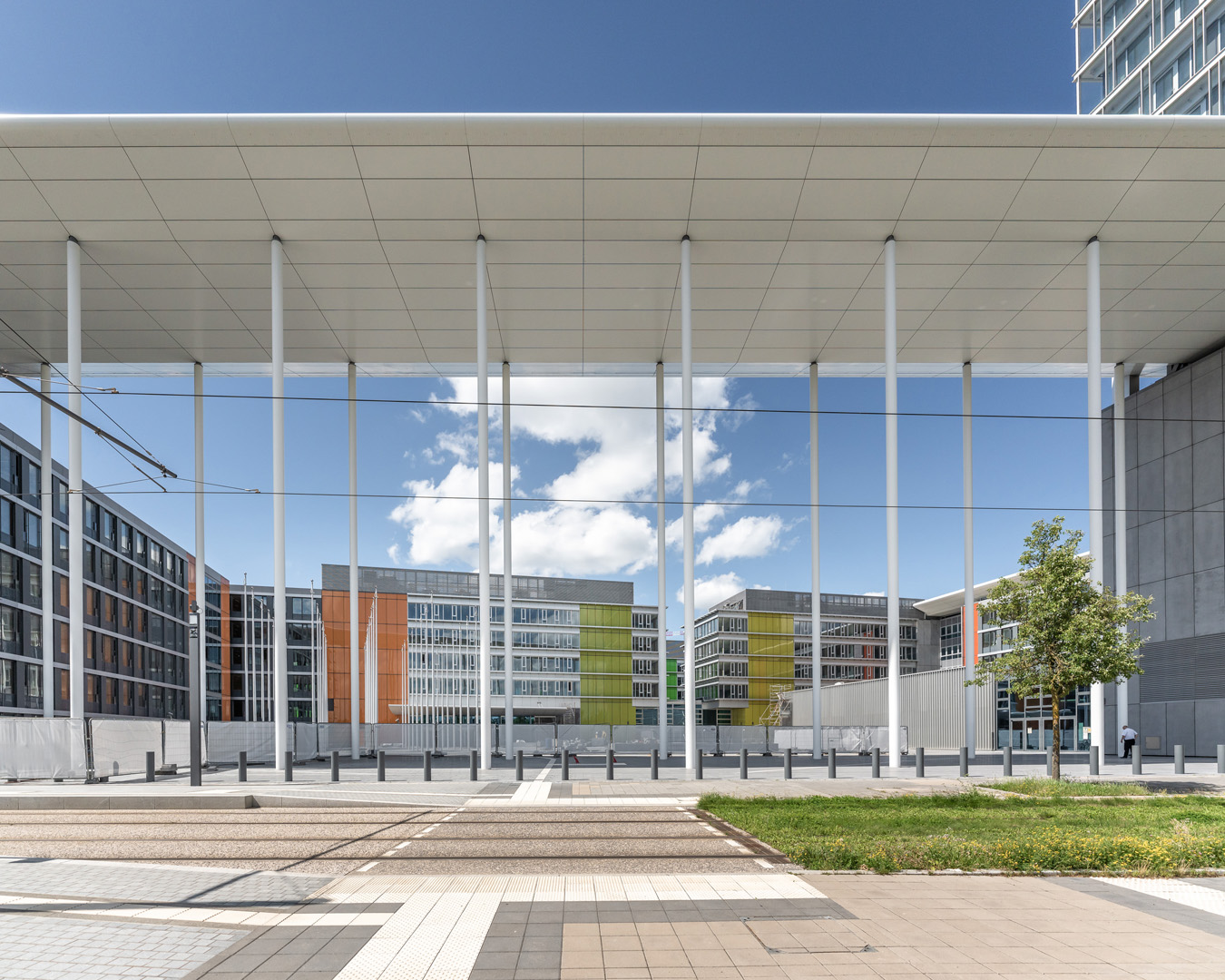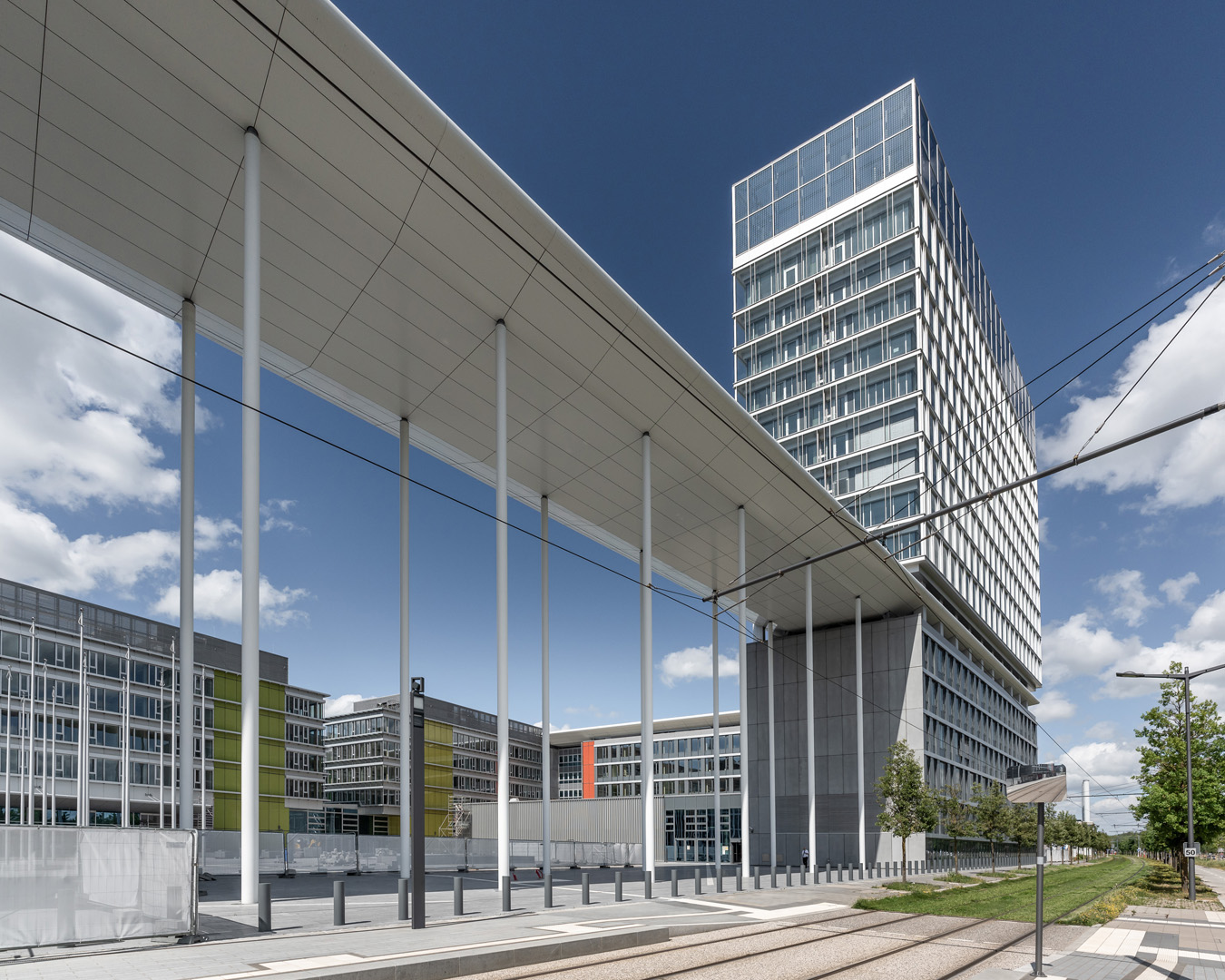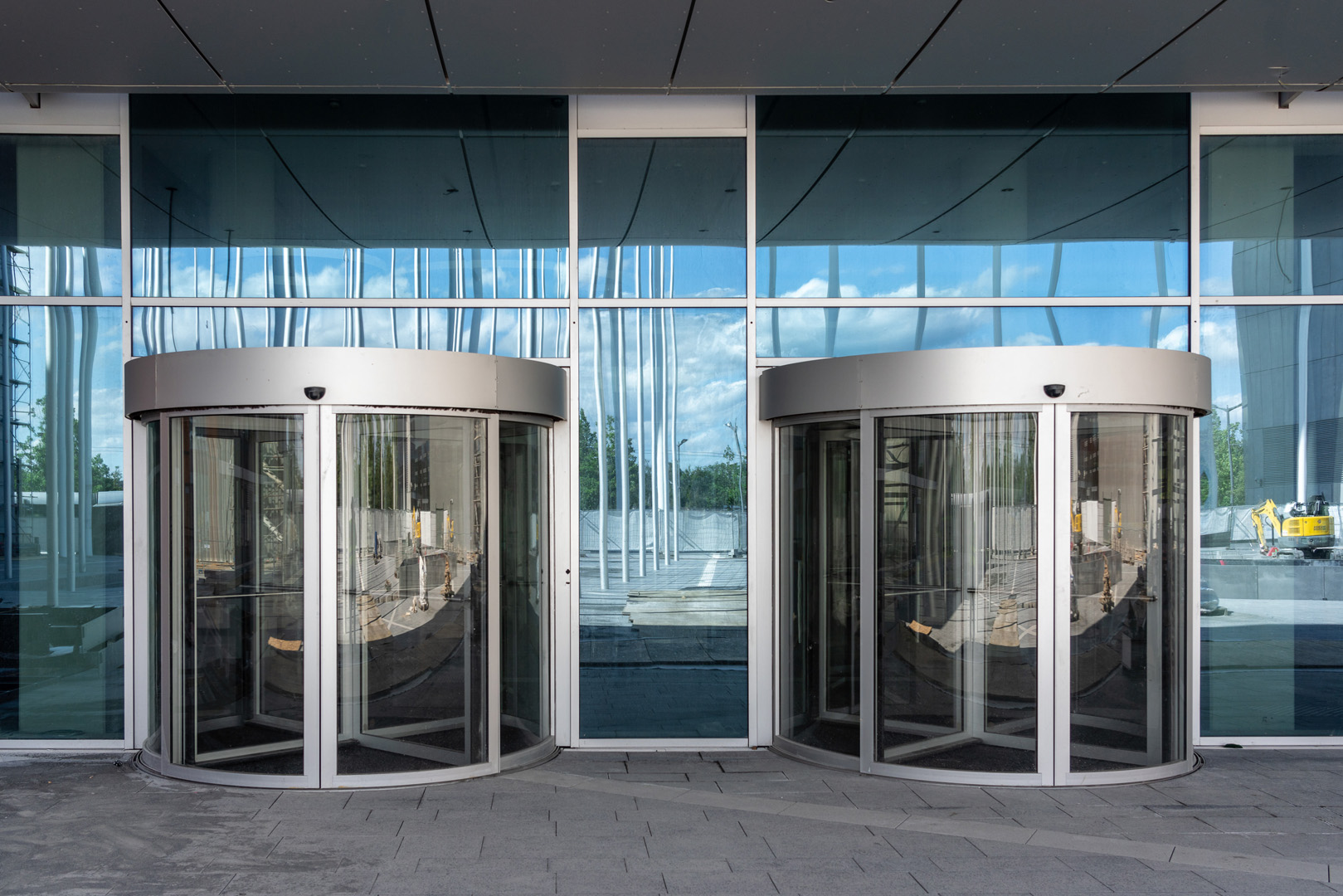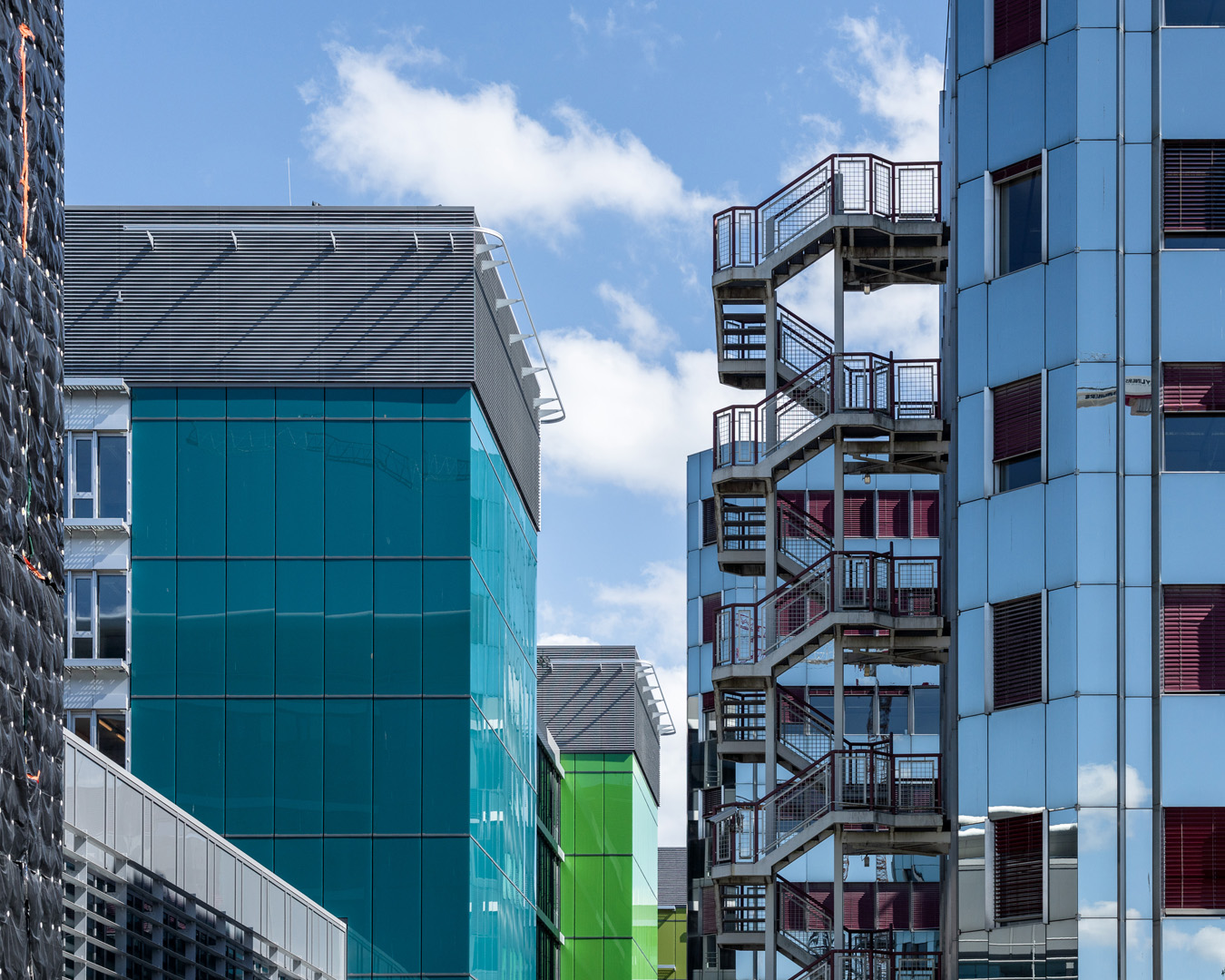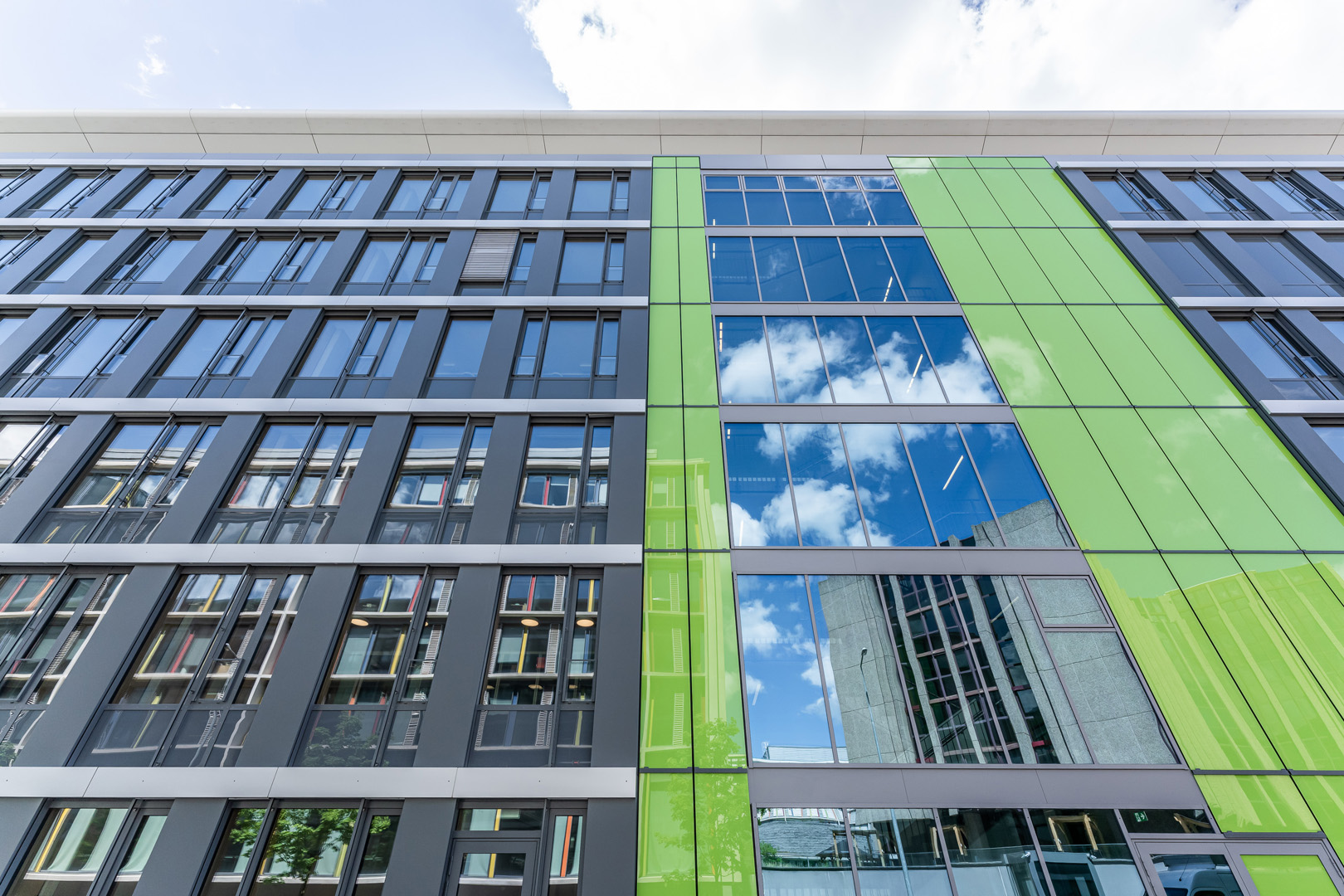 Konrad-Adenauer-Komplex_©Drone Club 04
Konrad-Adenauer-Komplex_©Drone Club 03
Konrad-Adenauer-Komplex_©Drone Club 02
Konrad-Adenauer-Komplex_©Drone Club 01
Konrad-Adenauer-Komplex_© Markus Gröteke 01
Konrad-Adenauer-Komplex_© Markus Gröteke 02
Konrad-Adenauer-Komplex_© Markus Gröteke 03
Konrad-Adenauer-Komplex_© Markus Gröteke 04
Konrad-Adenauer-Komplex_© Markus Gröteke 05
Konrad-Adenauer-Komplex_© Markus Gröteke 06
Konrad-Adenauer-Komplex_© Markus Gröteke 07
Konrad-Adenauer-Komplex_© Markus Gröteke 08
Konrad-Adenauer-Komplex_© Markus Gröteke 09
Konrad-Adenauer-Komplex_© Markus Gröteke 10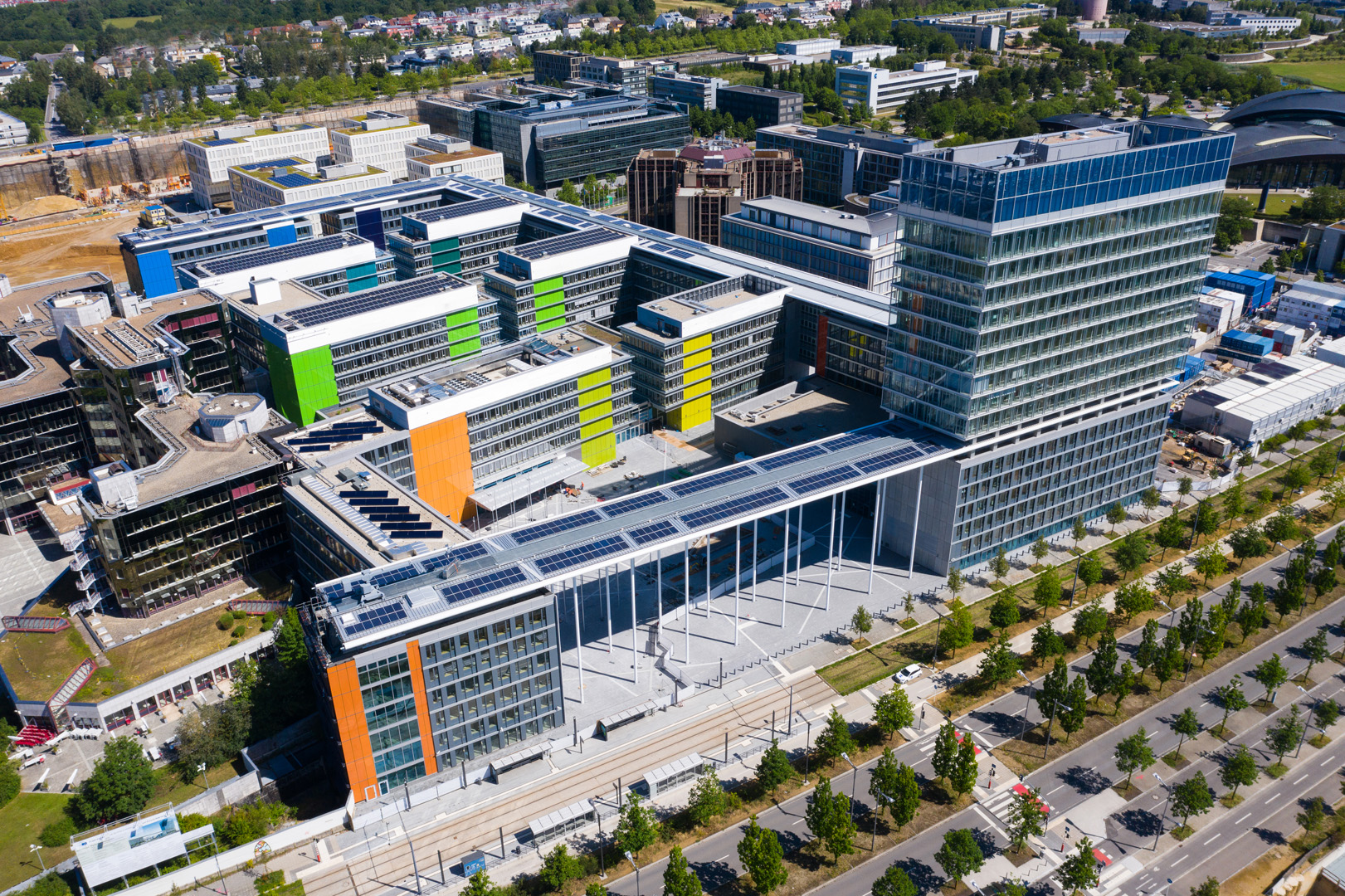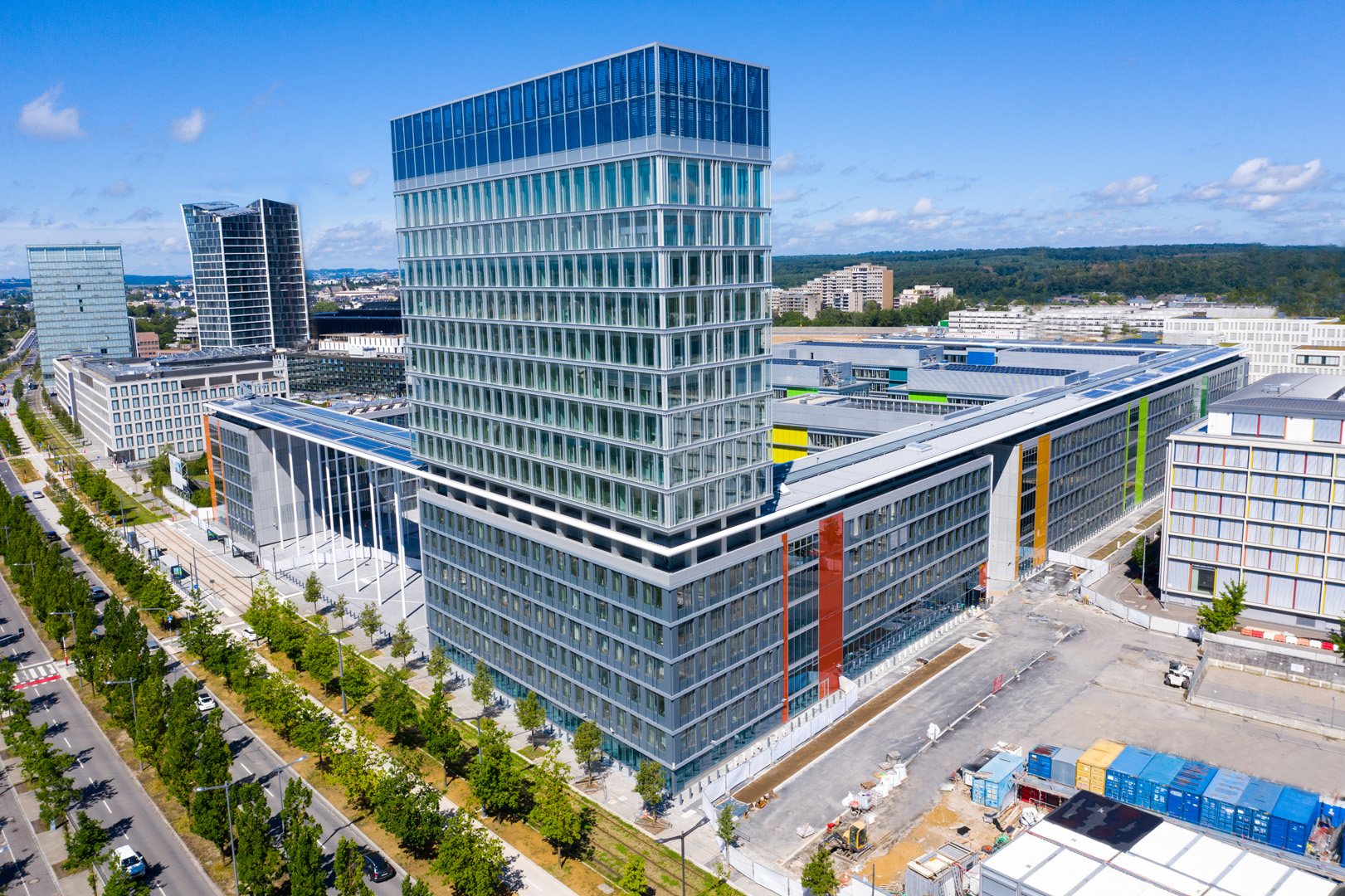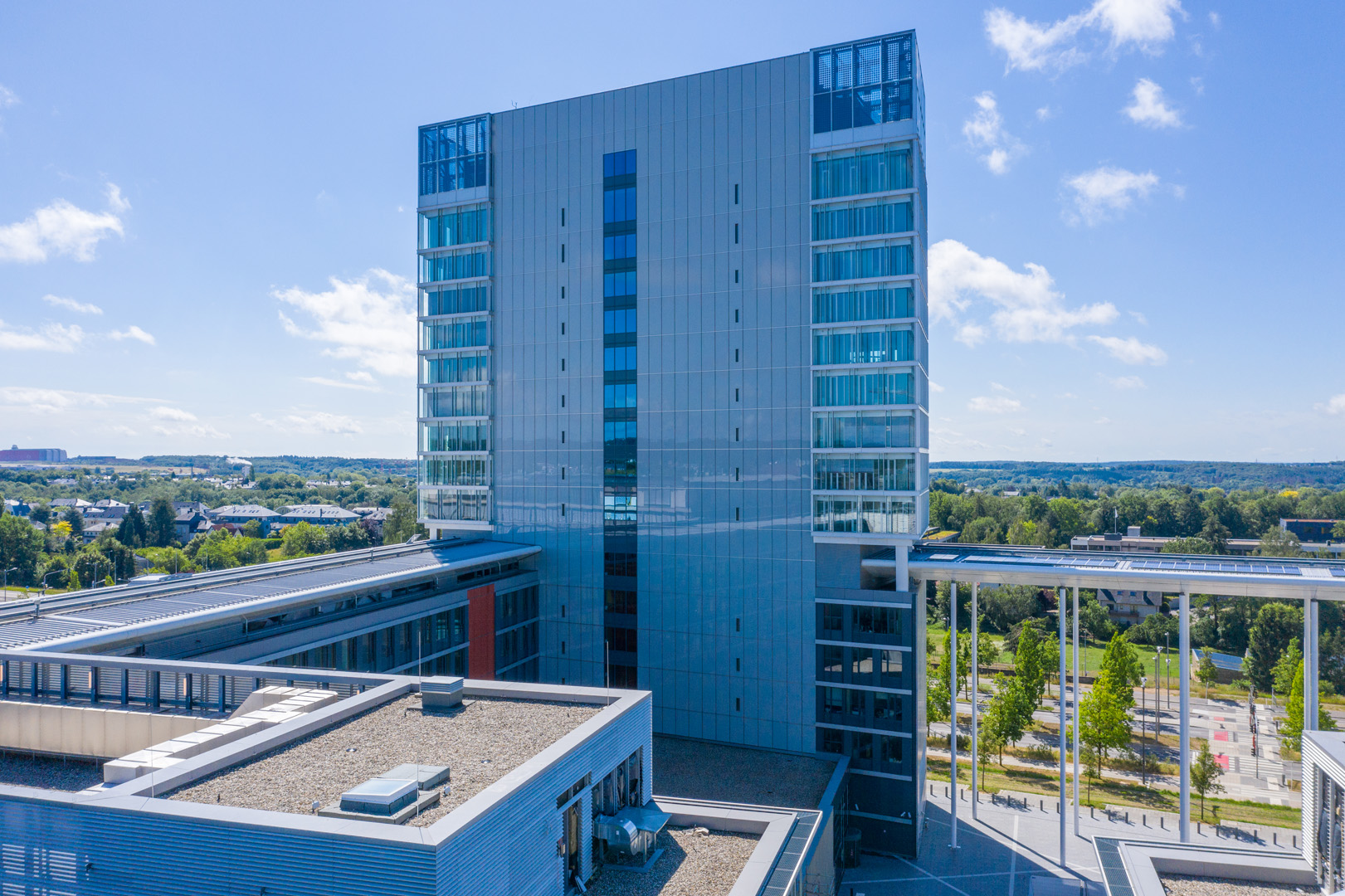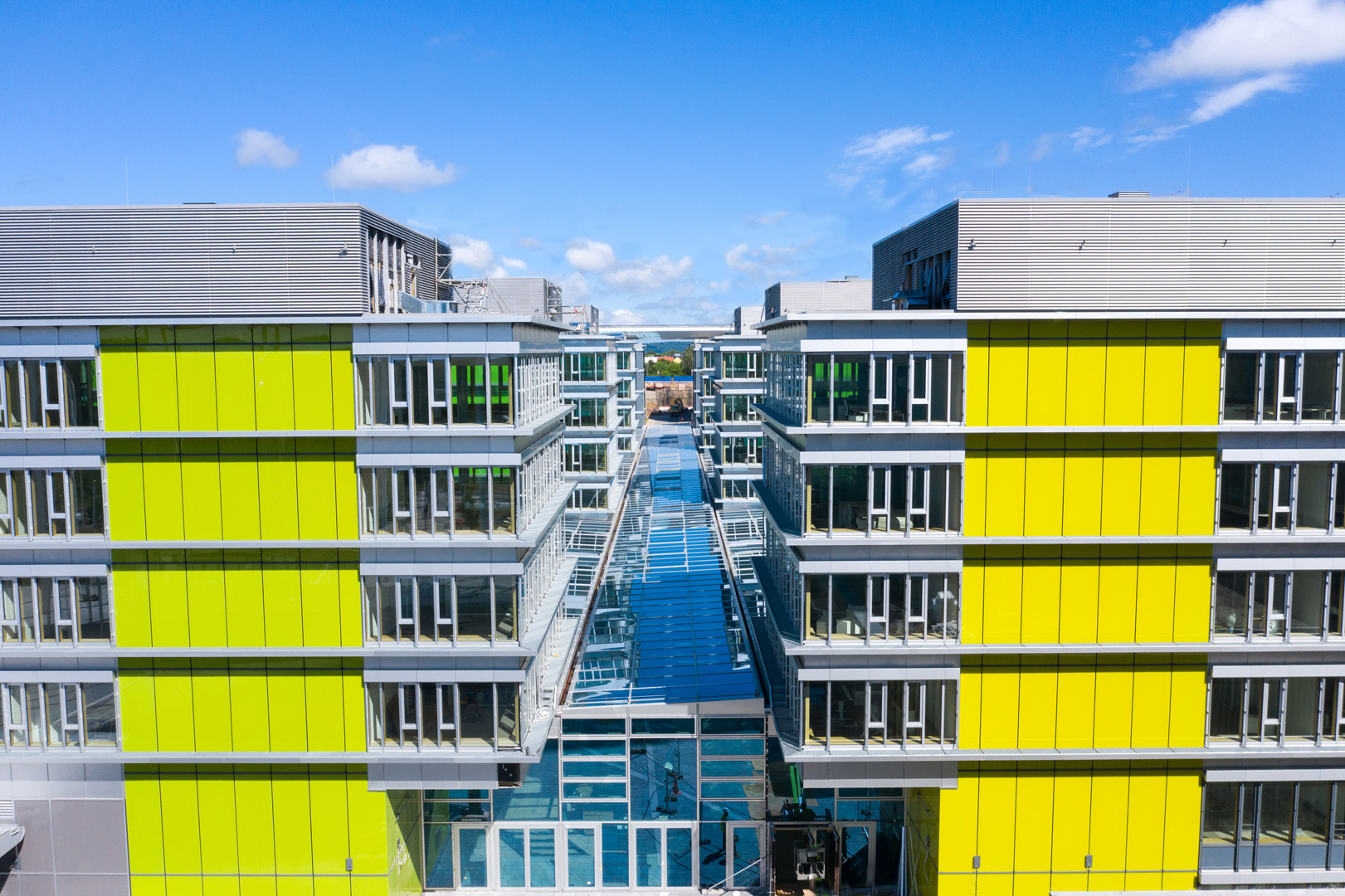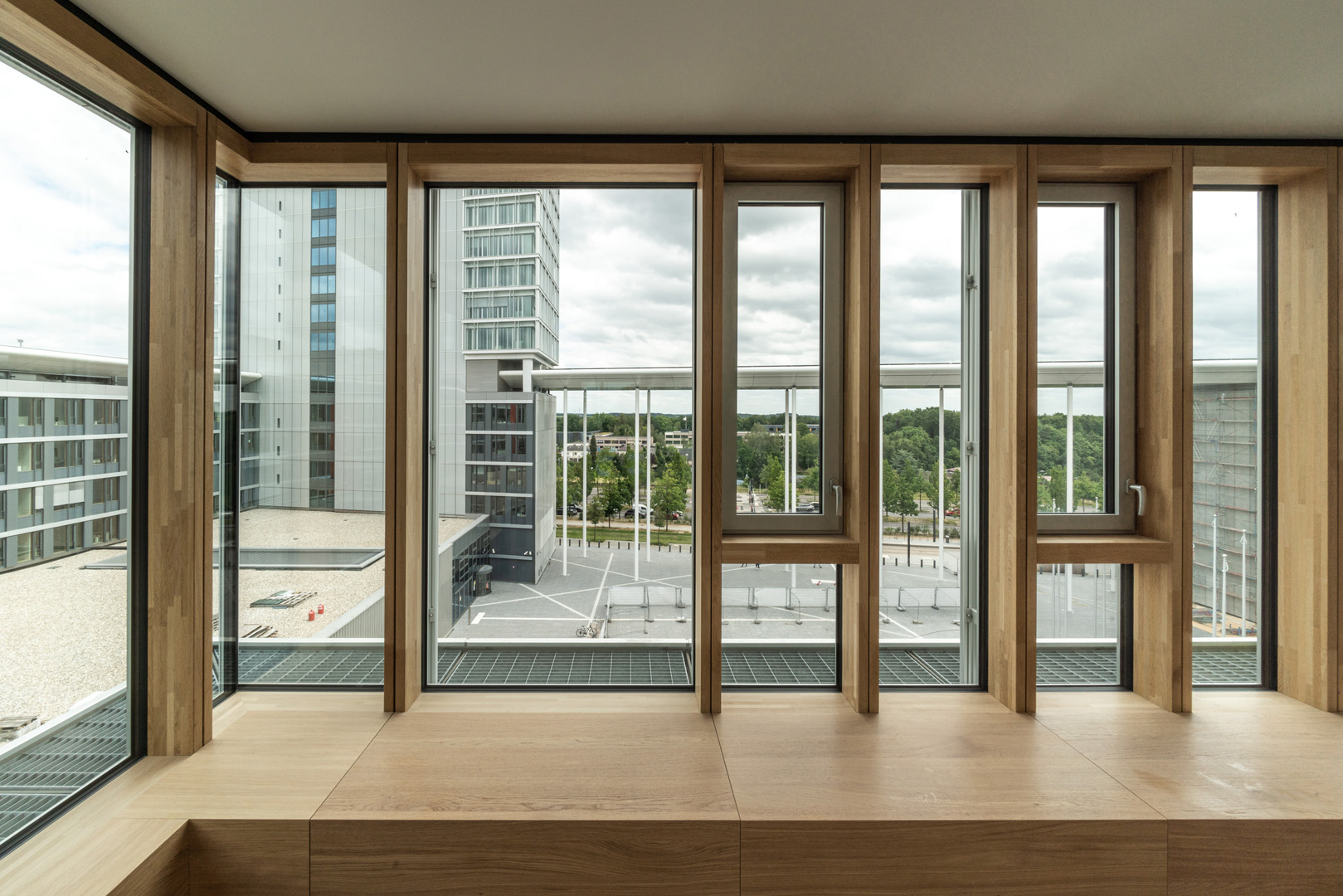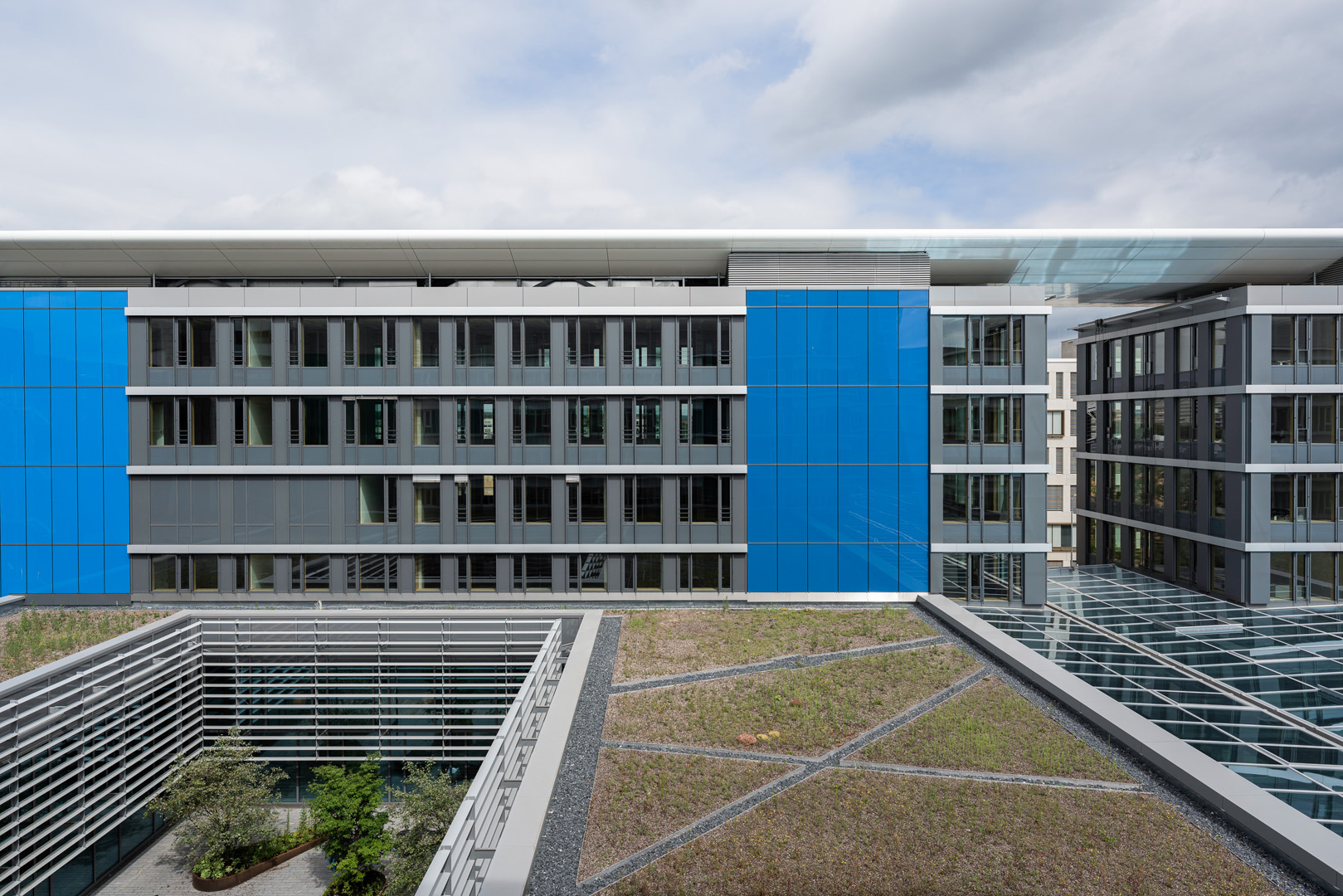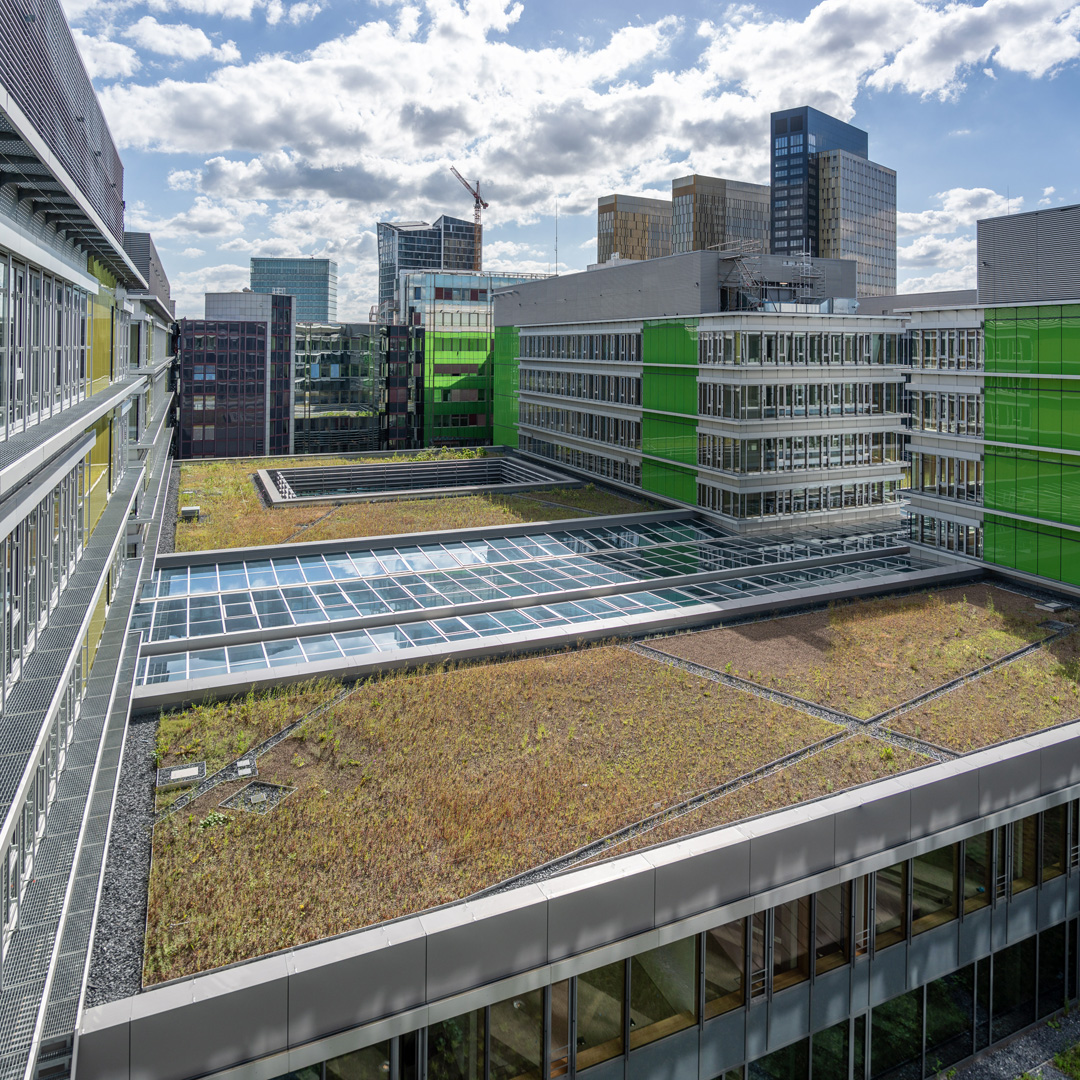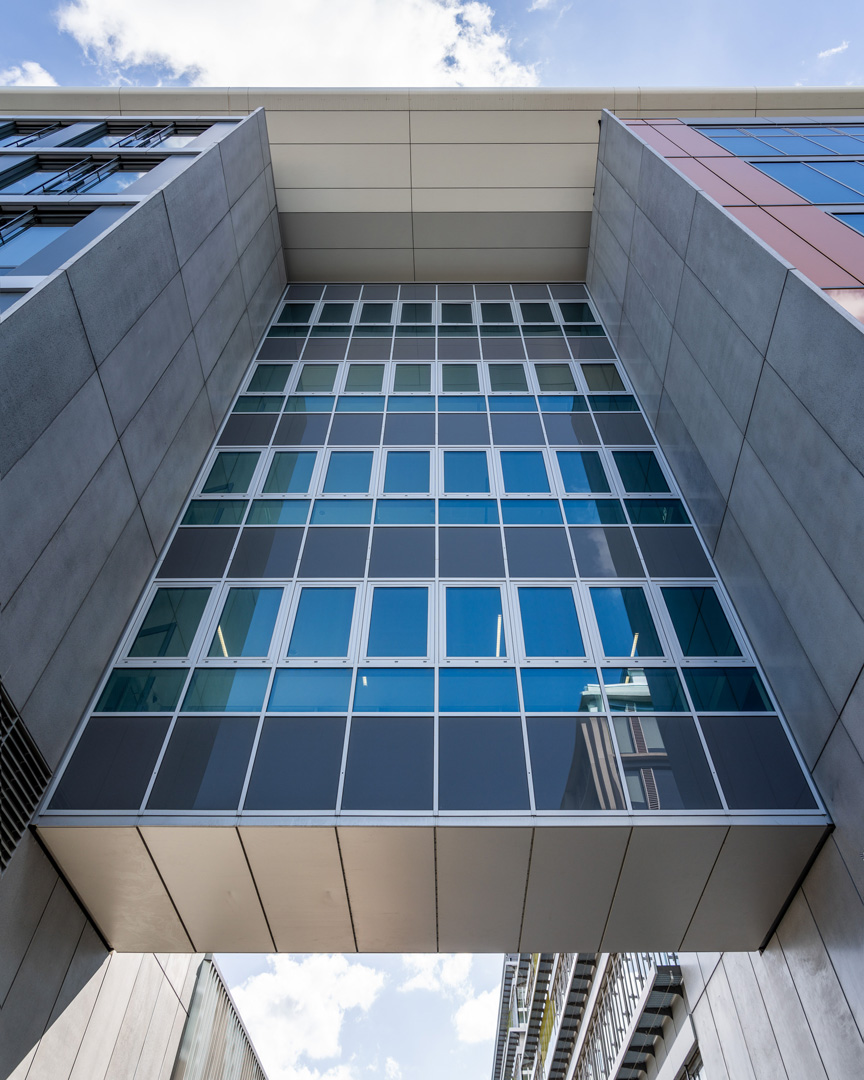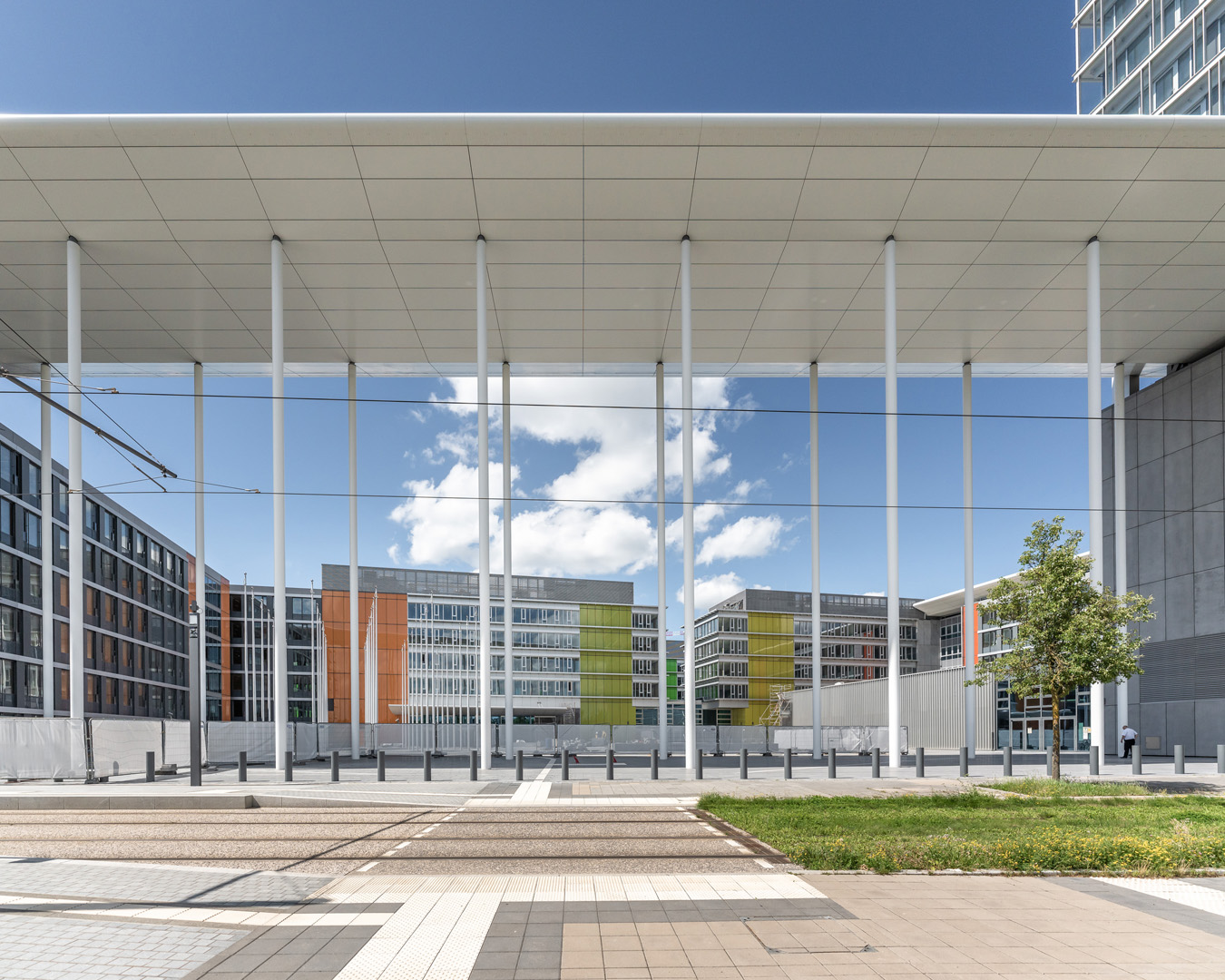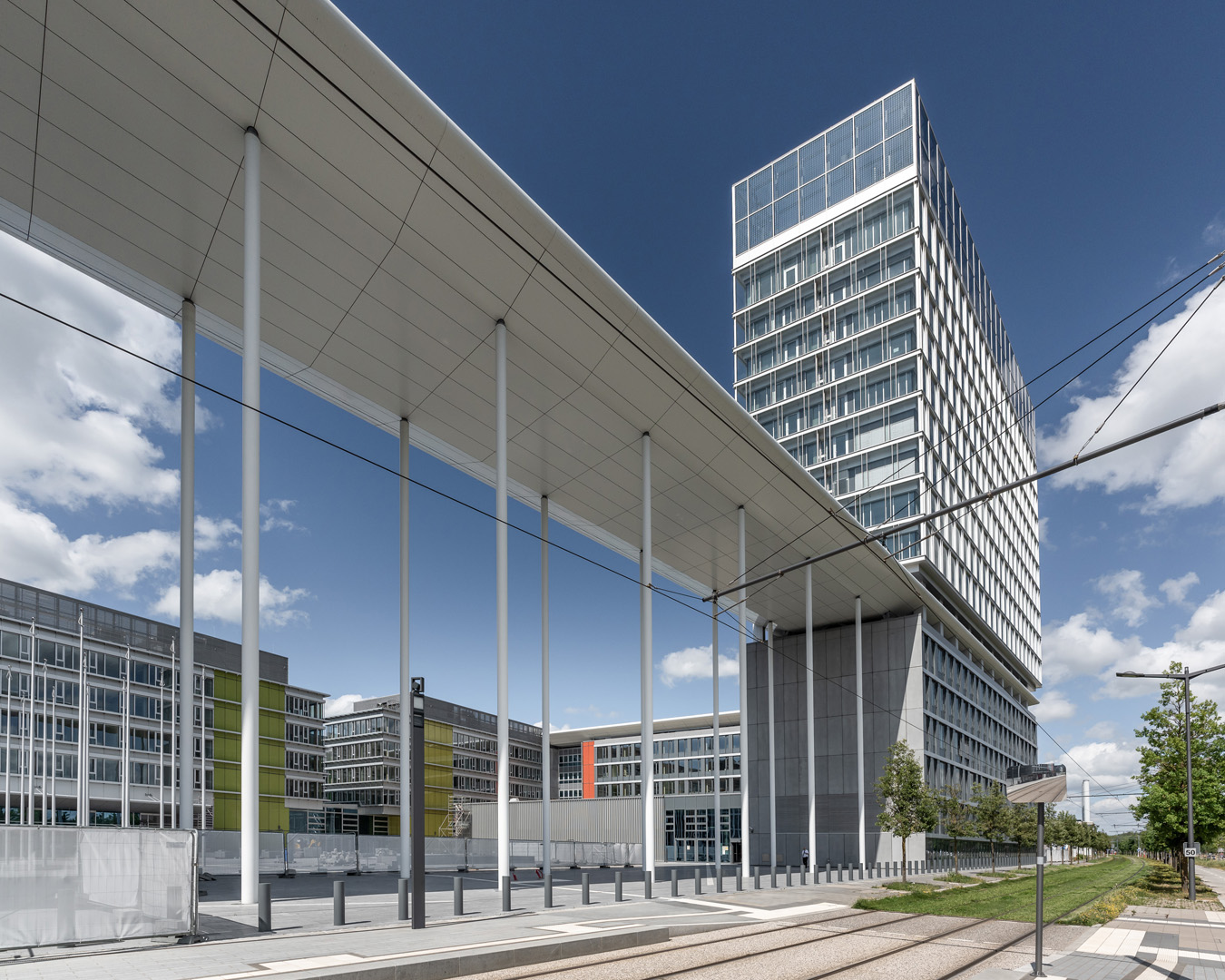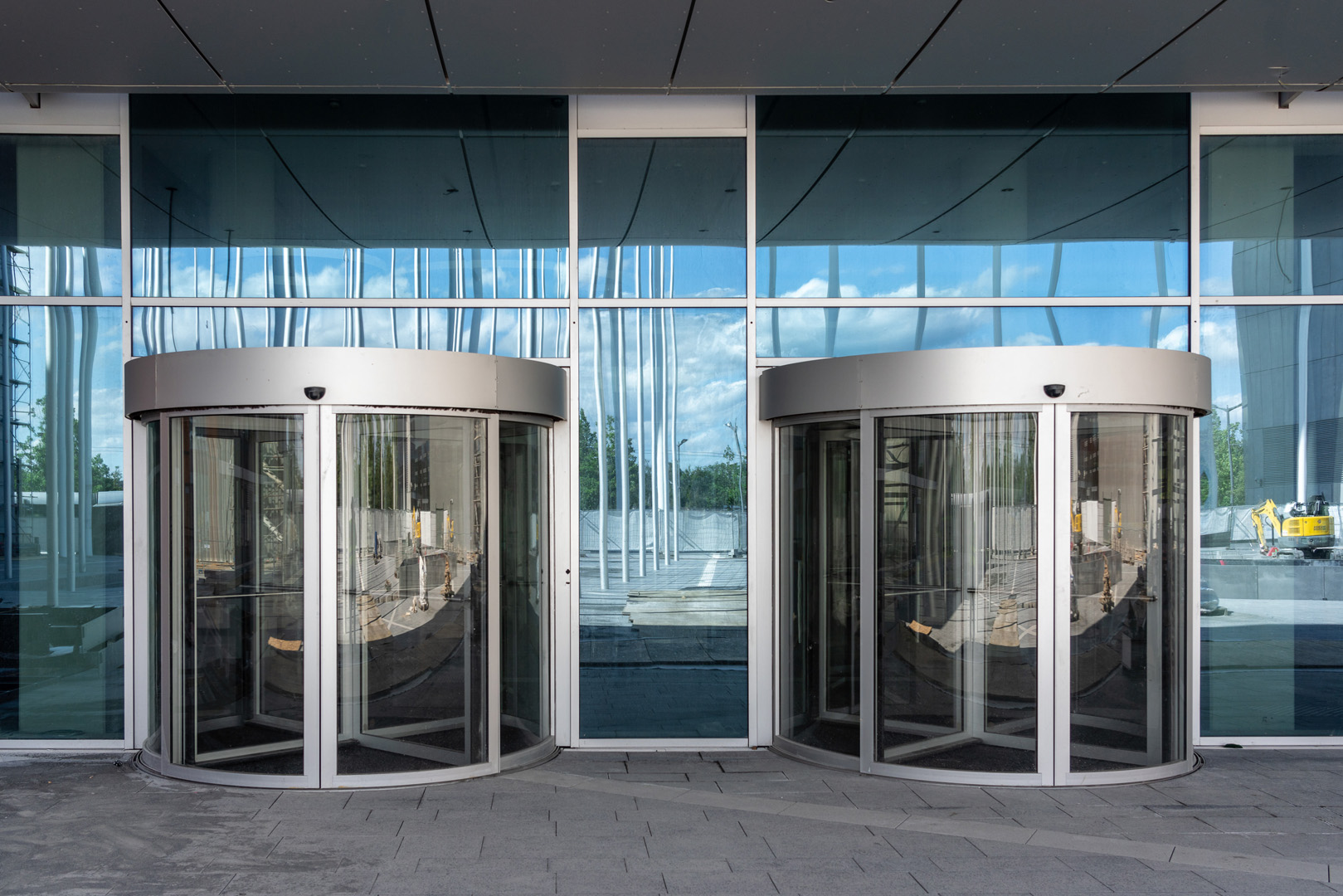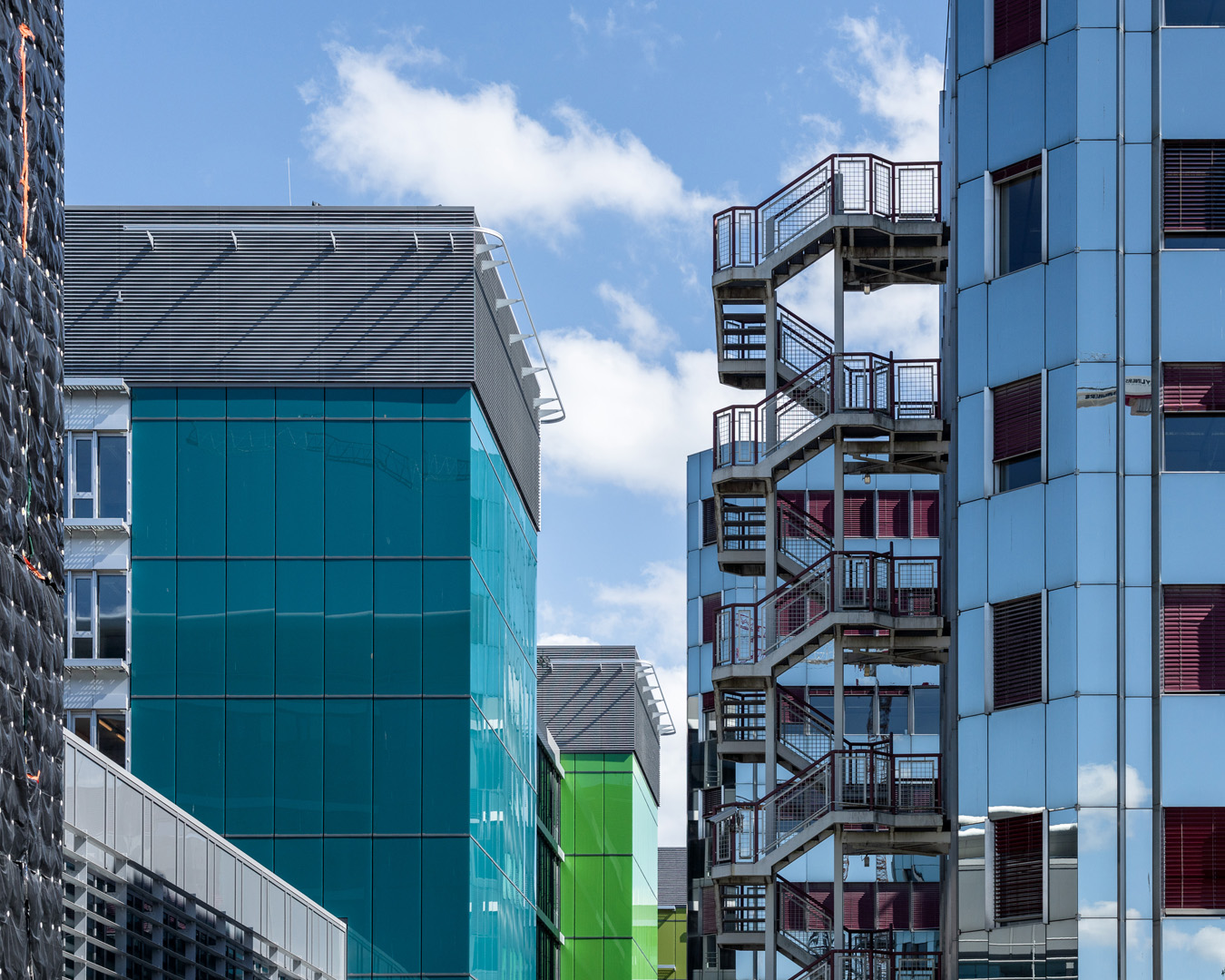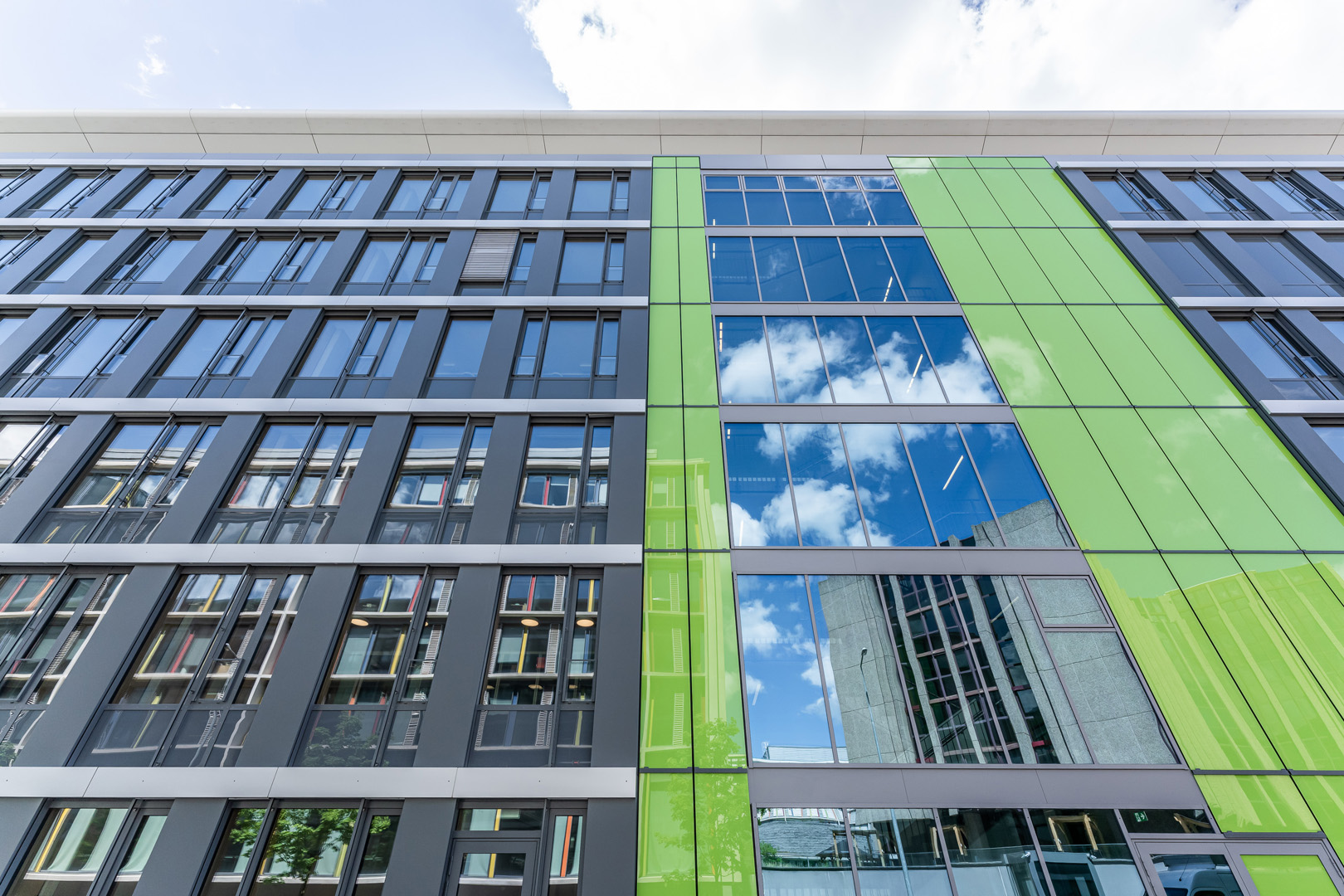 Konrad-Adenauer-Complex
LUXEMBOURG
A surrounding glass facade merges the old and new buildings of the General Secretariat of the European Parliament in Luxembourg into an enclosed unit without any height differences. Schneider was on board this project with an extraordinarily comprehensive package of services consisting of the facade construction, roofs, doors, access systems and photovoltaics.
BREEAM certification for the "Near Zero Energy" Ensemble. On the occasion of the ground-breaking ceremony for the new building and expansion of the European Parliament in 2013, one of the most ambitious construction projects in the history of the European Union commenced in Luxembourg-Kirchberg. Following the renovation work, the existing complex of eight buildings together with the new buildings will provide space for up to 3,000 employees over an area of 250,000 square metres. The overall energy concept is expected to save operating costs of in excess of 100 million euros within a period of 20 years. Among other things, motion detectors for the lighting, a photovoltaic system spanning more than 8,700 square metres, solar collectors for the hot water generation, heat recovery, geothermal energy for heating and cooling, and many other efficiency measures were planned.
Facade construction scores highly by virtue of its energy efficiency. Schneider's concentrated expertise in the field of facades was required over a facade area of 79,000 square metres. This is because the building envelopes are of course also designed with maximum energy efficiency in mind employing double facades, thermal insulation composite systems and triple insulation glazing. The aspects of comfort and aesthetics are also not neglected by us. Thanks to the Double Skin, the facades are soundproofed, solar protection with light deflection and natural ventilation also assist greatly in ensuring the well-being of the building's users. Coloured glazing in 20 different shades of red, orange, yellow, green and blue provide varied eye-catching highlights on the glass facade.
BUILDING CONTRACTOR
Société Immobilière Bâtiment Konrad Adenauer
du Parlement Européen
ARCHITECT
Tetra Kayser Associes SA, Art & Build SA, Studio Valle Progettazioni, Heinle Wischer and Partners
PROJECT PERIOD
2014 - 2020
FACADE AREA
79,200 m²
TYPE OF CONSTRUCTION
Office complex: mullion and transom facade in wood and aluminium, aluminium element facade, glass louvres, cold facades with coloured glazing;
Tower: mullion and transom facade in wood and aluminium, double facade, ETICS facade, steel mullion and transom facade, gallery roof with fire-protection-coated steel supporting structure and aluminium mullion and transom facade top structure, bridges with aluminium mullion and transom facade and soffit cladding, flying roof with photovoltaics, mobile maintenance platform with rail system;
Doors: revolving doors, automatic sliding doors, aluminium and steel fire-protection doors, doors with escape door function.