Lenbachhaus – Munich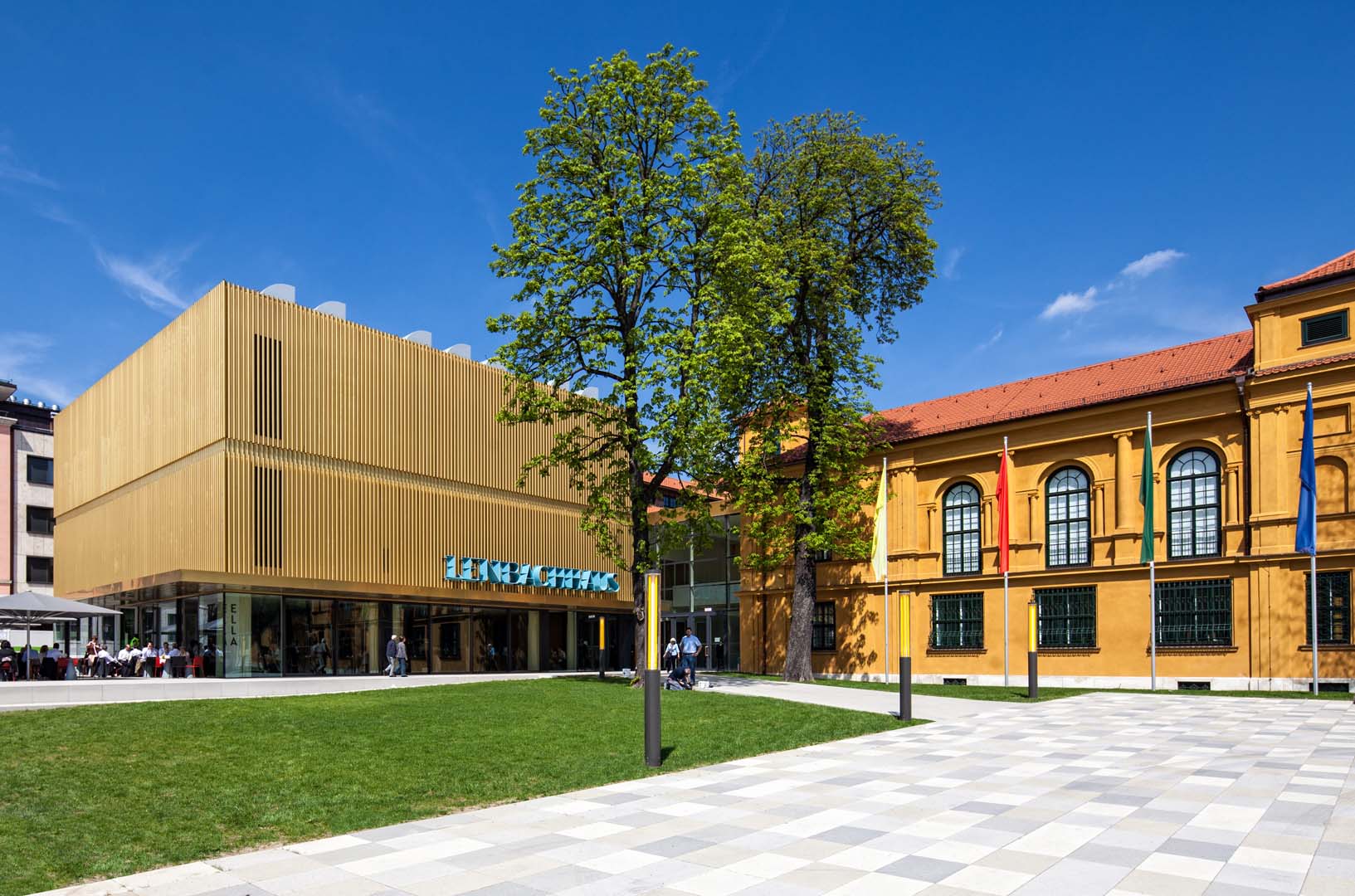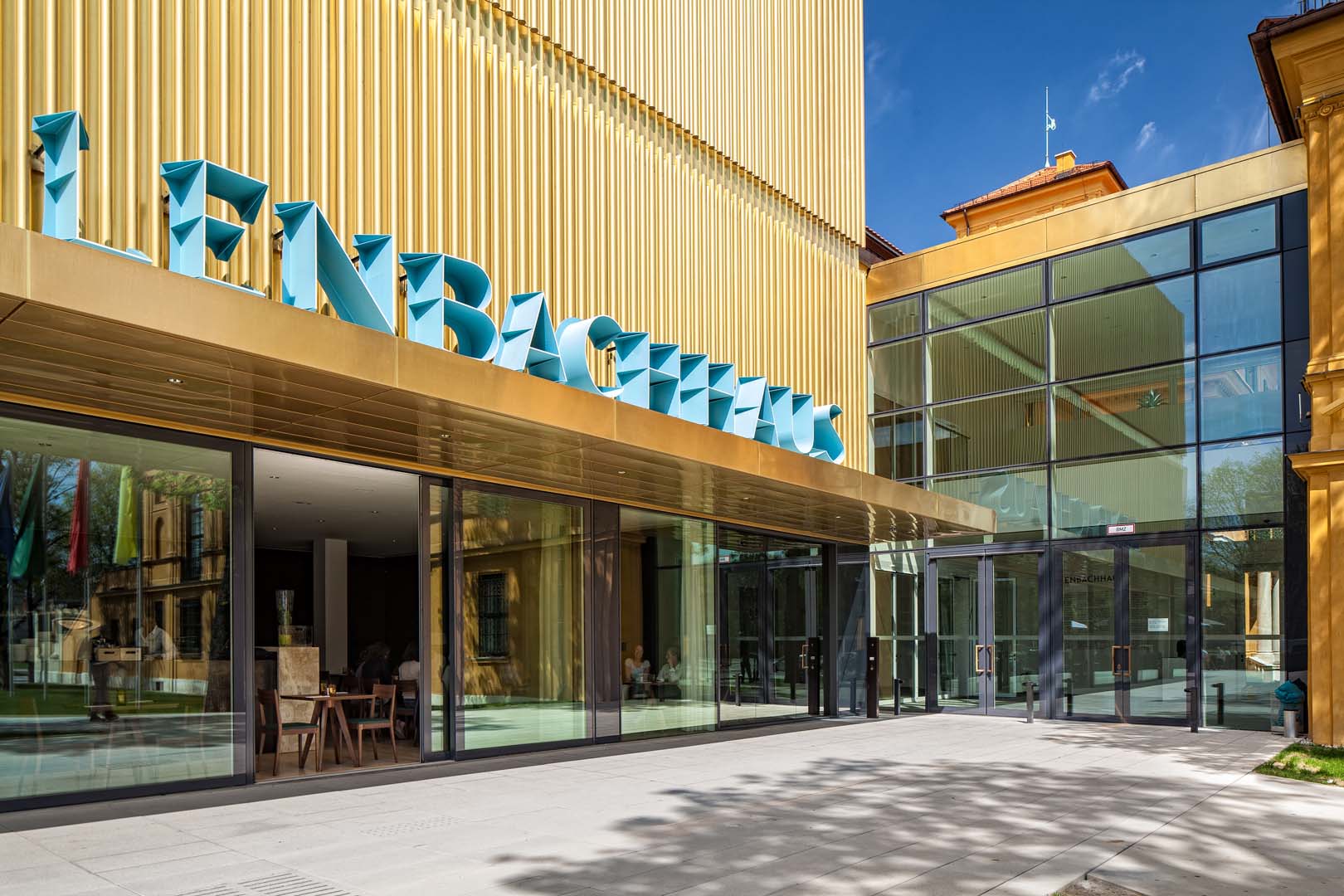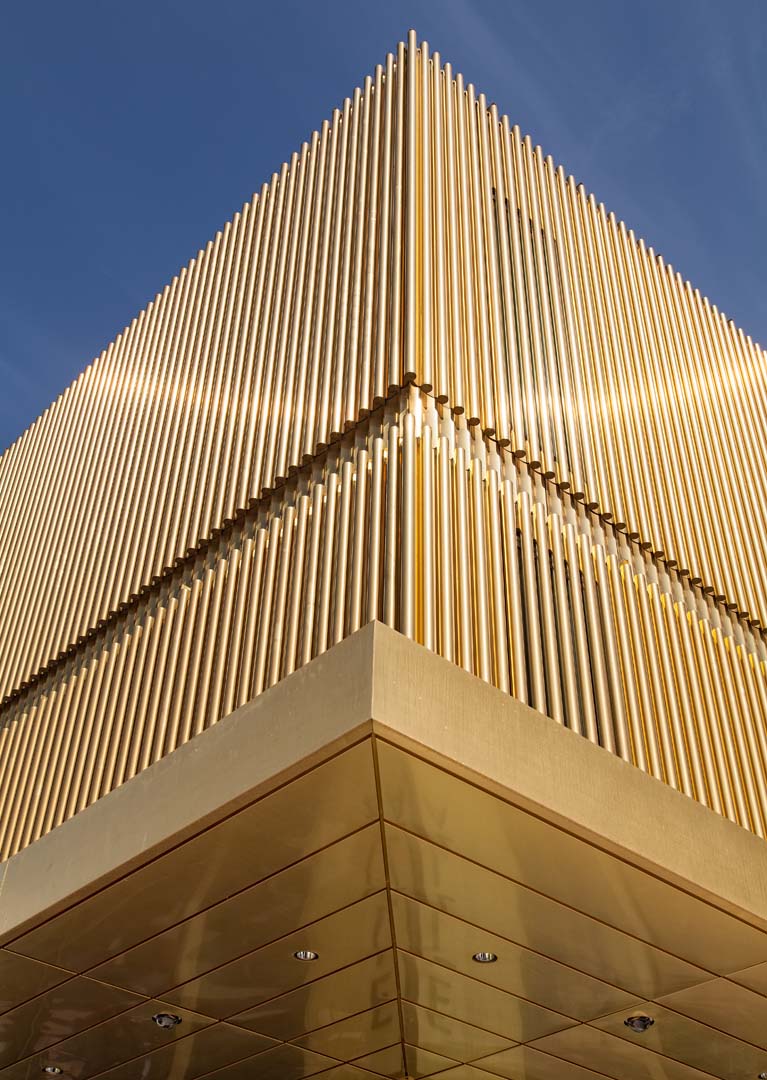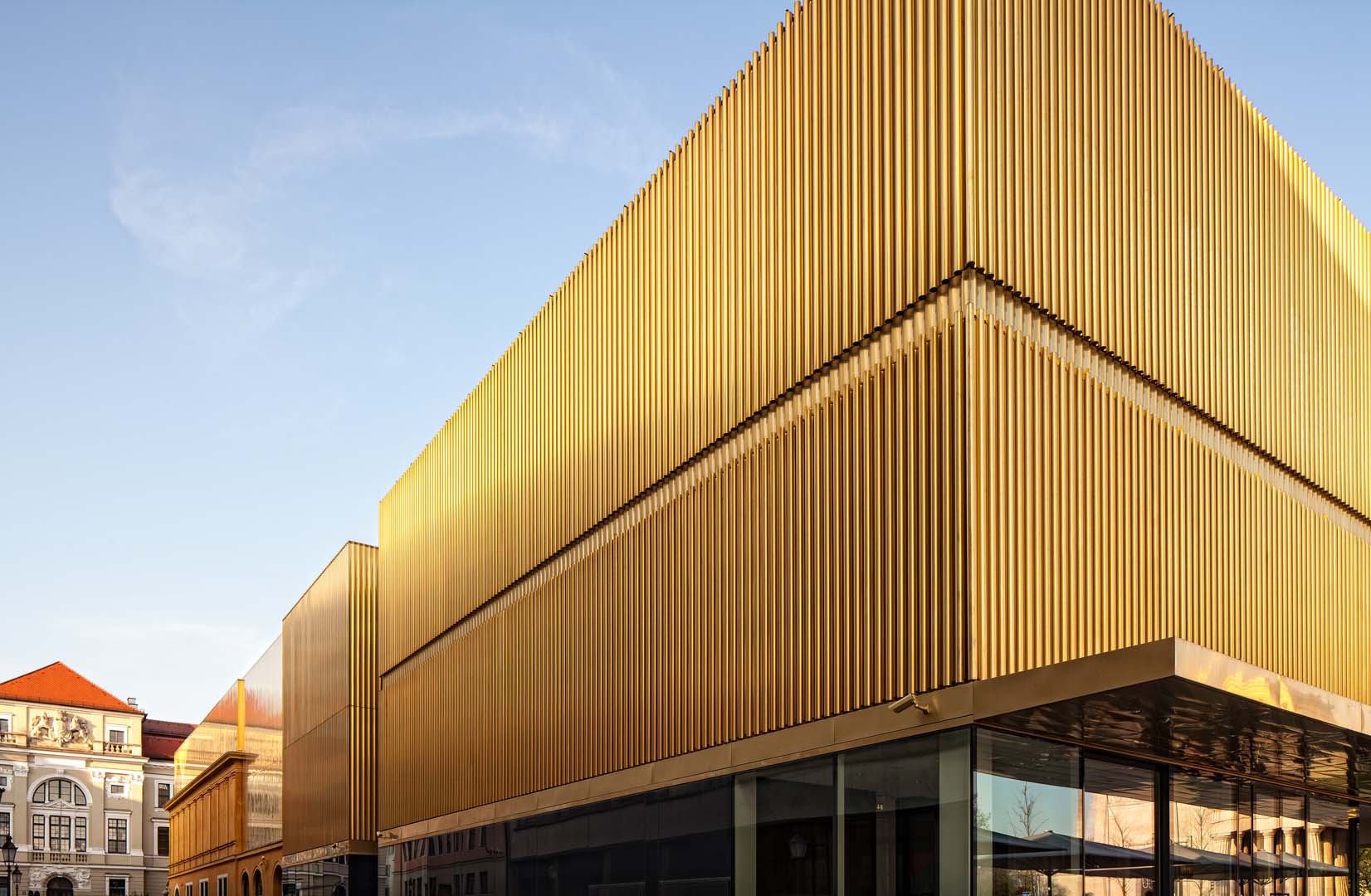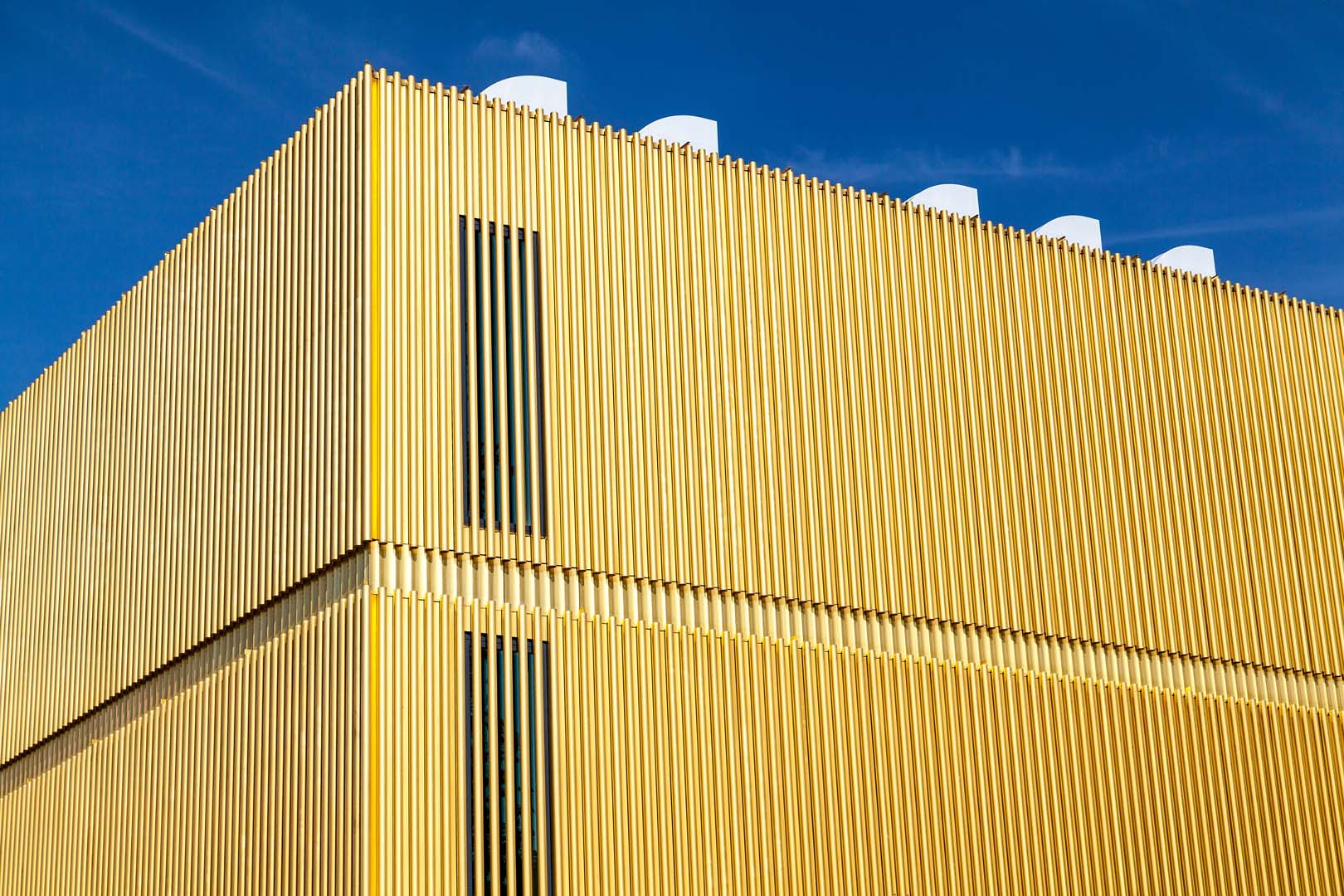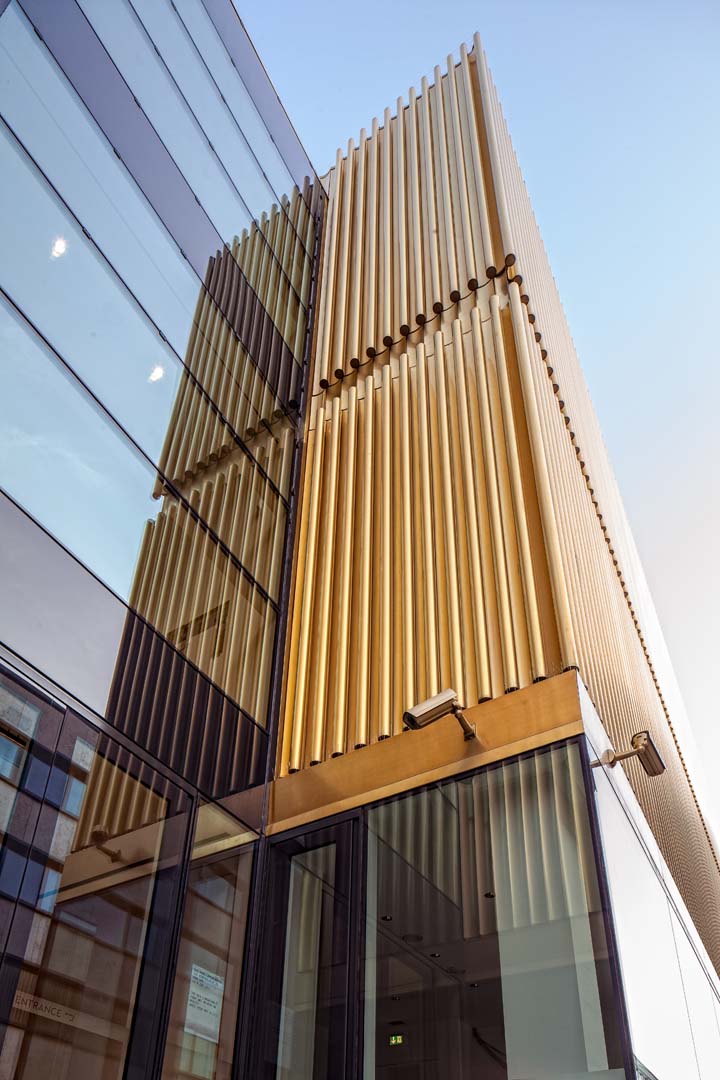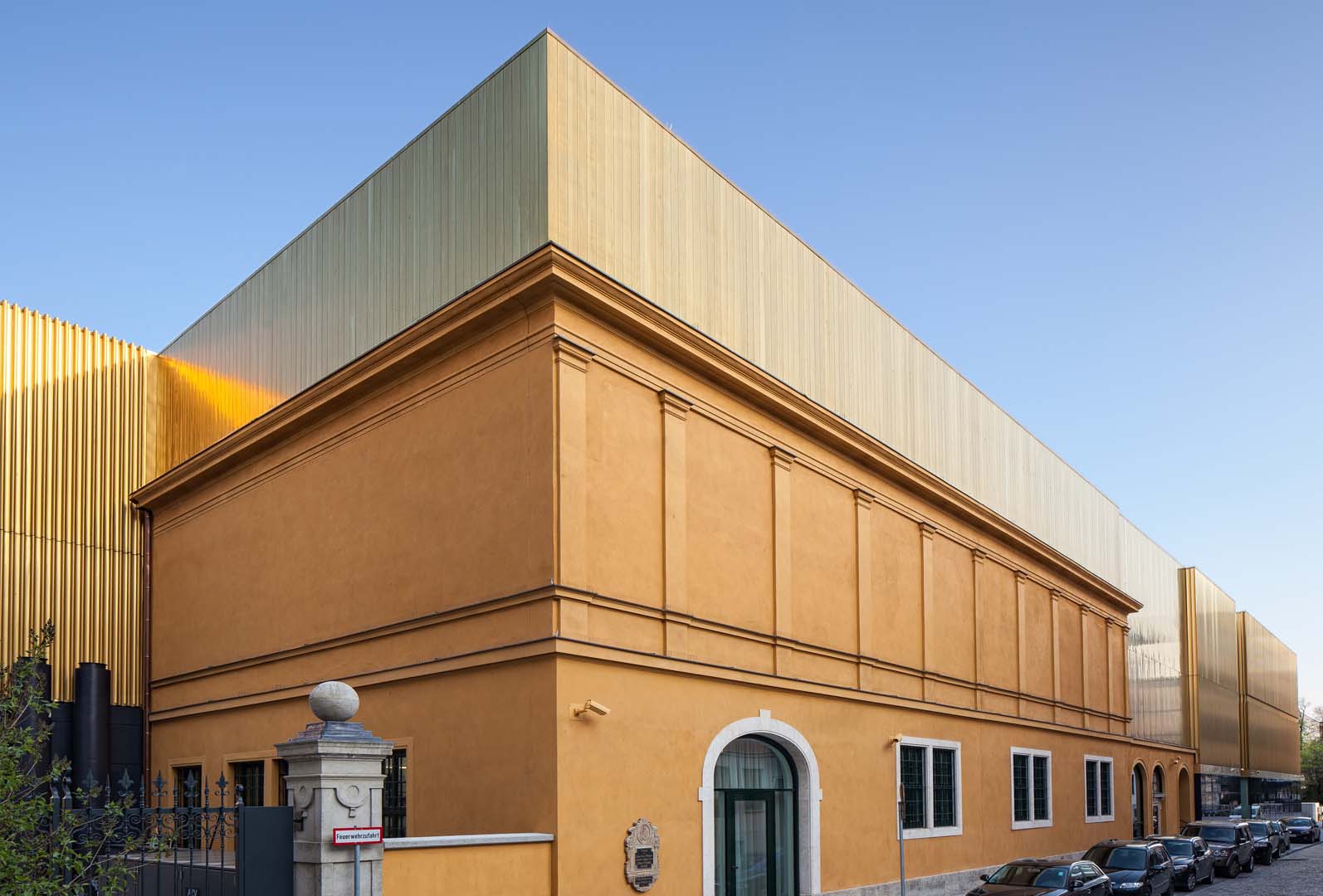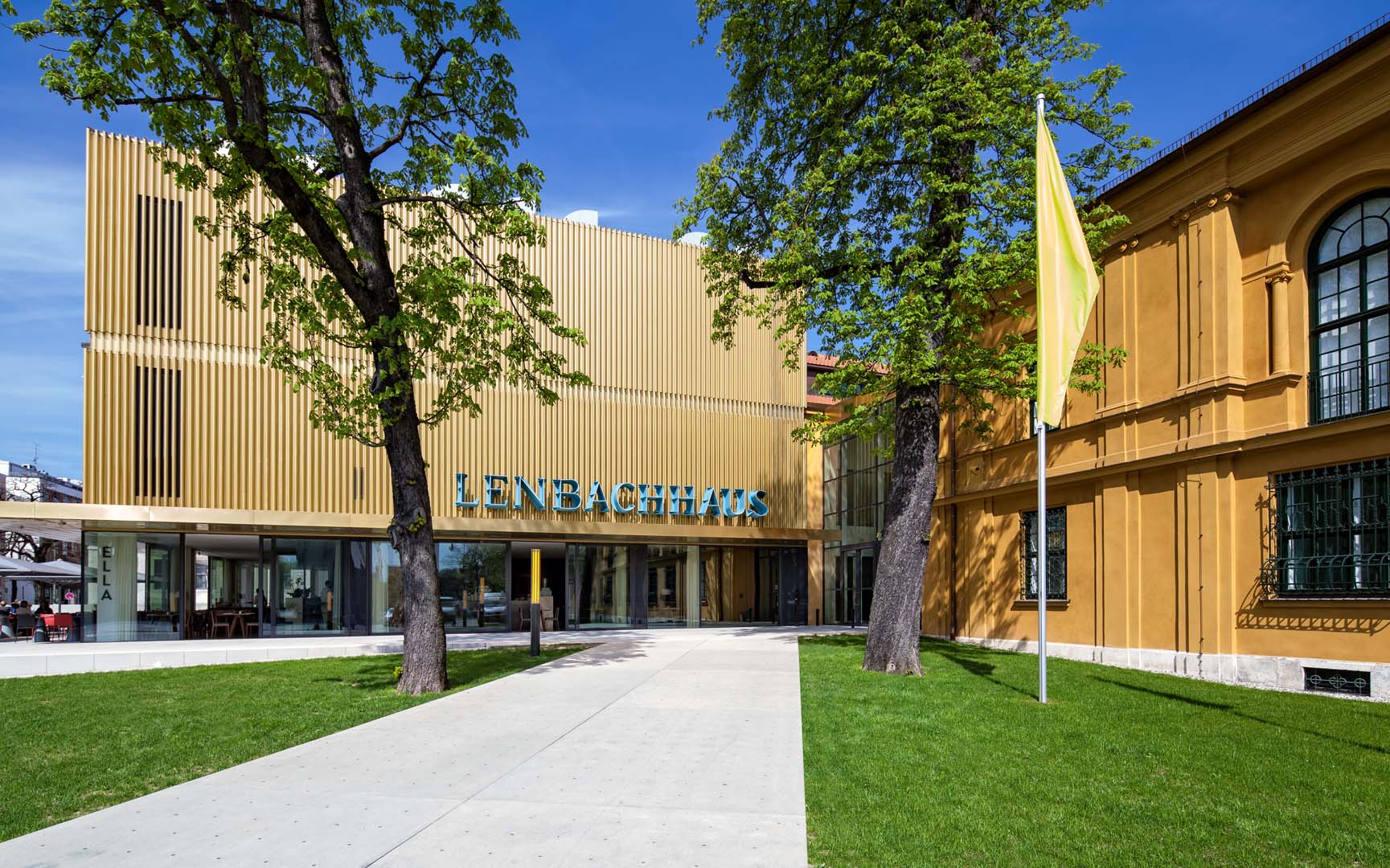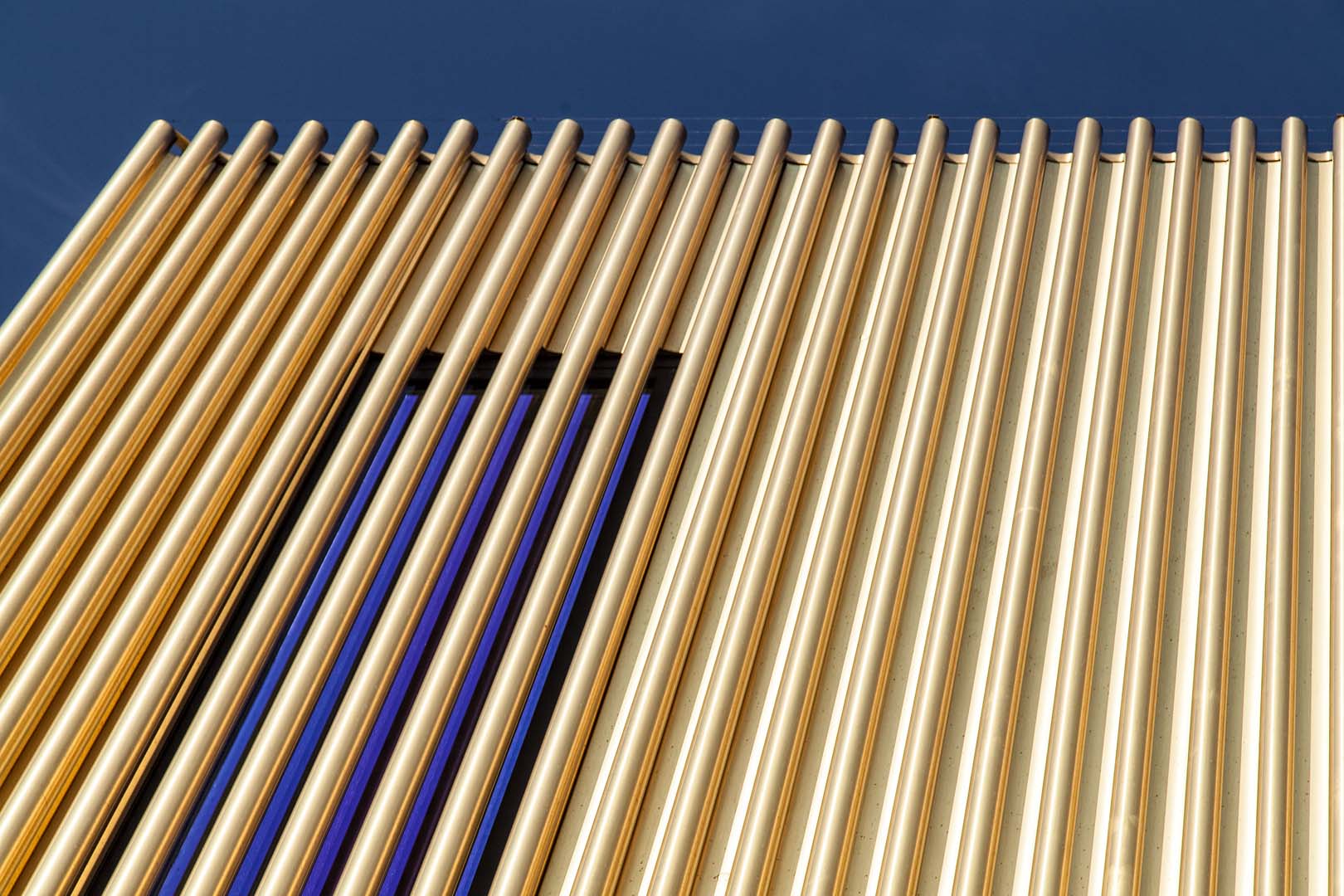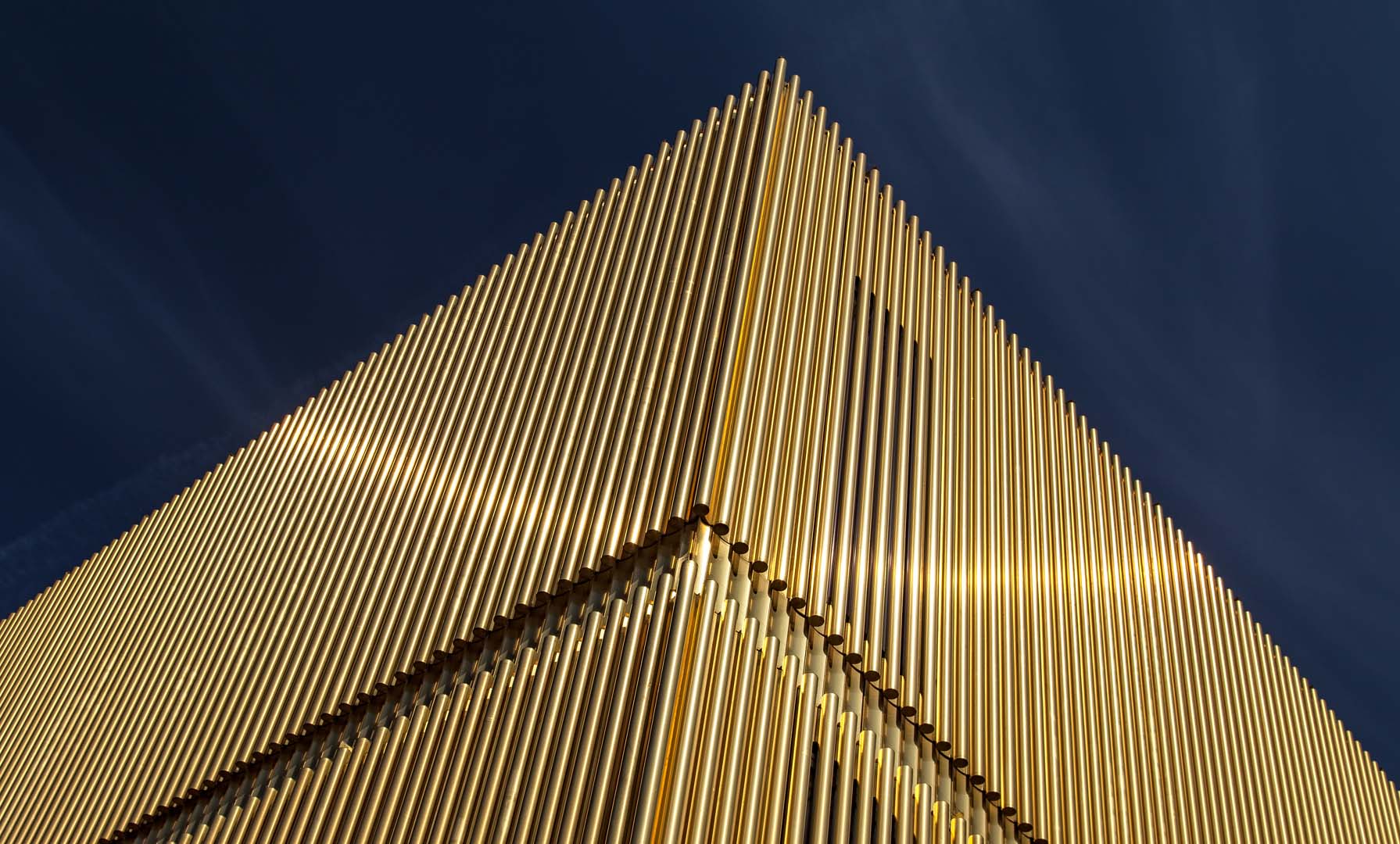 LenbachhausMünchen_©JCollingsridge_01
LenbachhausMünchen_©JCollingsridge_02
LenbachhausMünchen_©JCollingsridge_03
LenbachhausMünchen_©JCollingsridge_04
LenbachhausMünchen_©JCollingsridge_05
LenbachhausMünchen_©JCollingsridge_06
LenbachhausMünchen_©JCollingsridge_07
LenbachhausMünchen_©JCollingsridge_08
LenbachhausMünchen_©JCollingsridge_09
LenbachhausMünchen_©JCollingsridge_10
LenbachhausMünchen_©JCollingsridge_11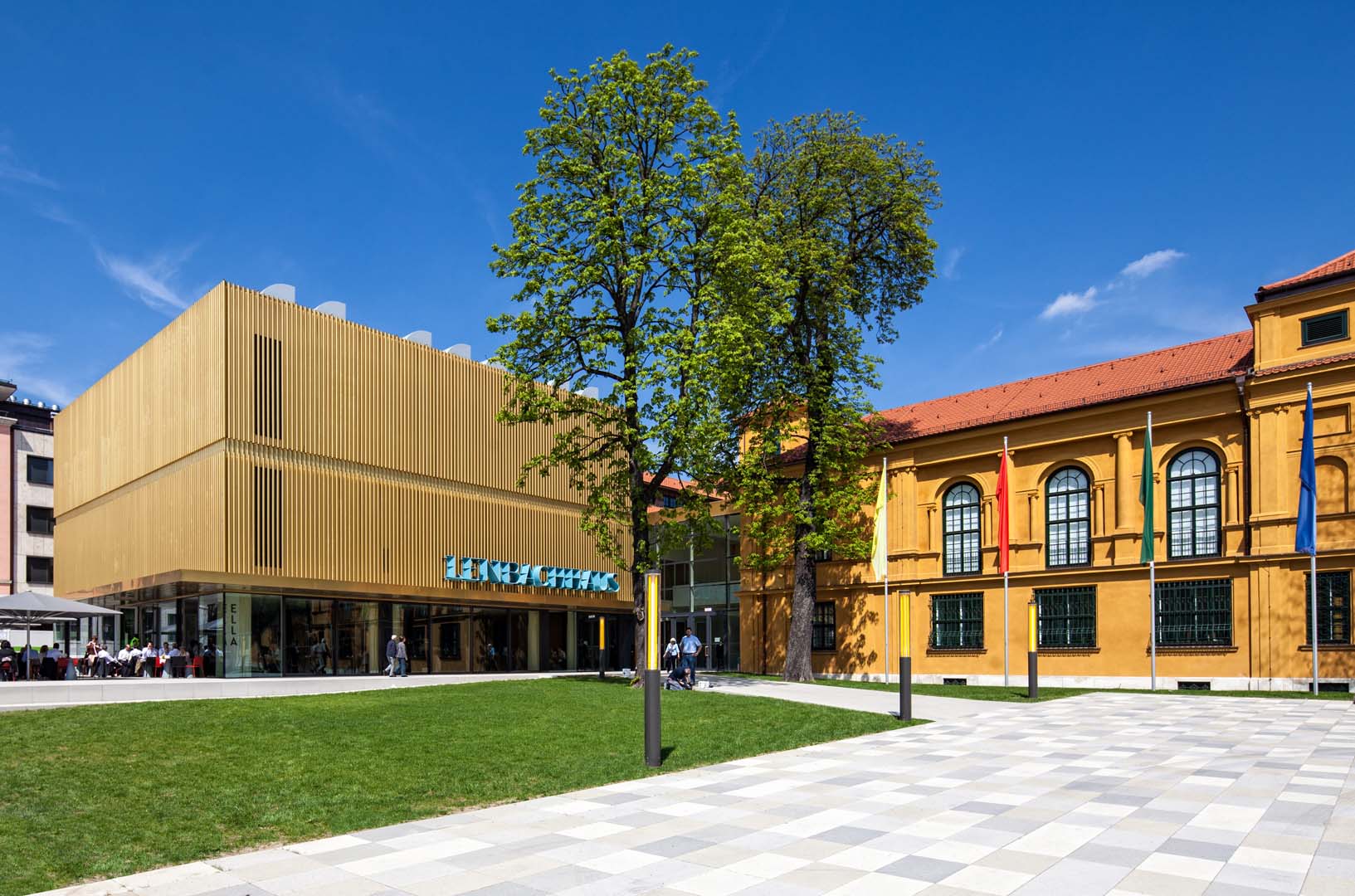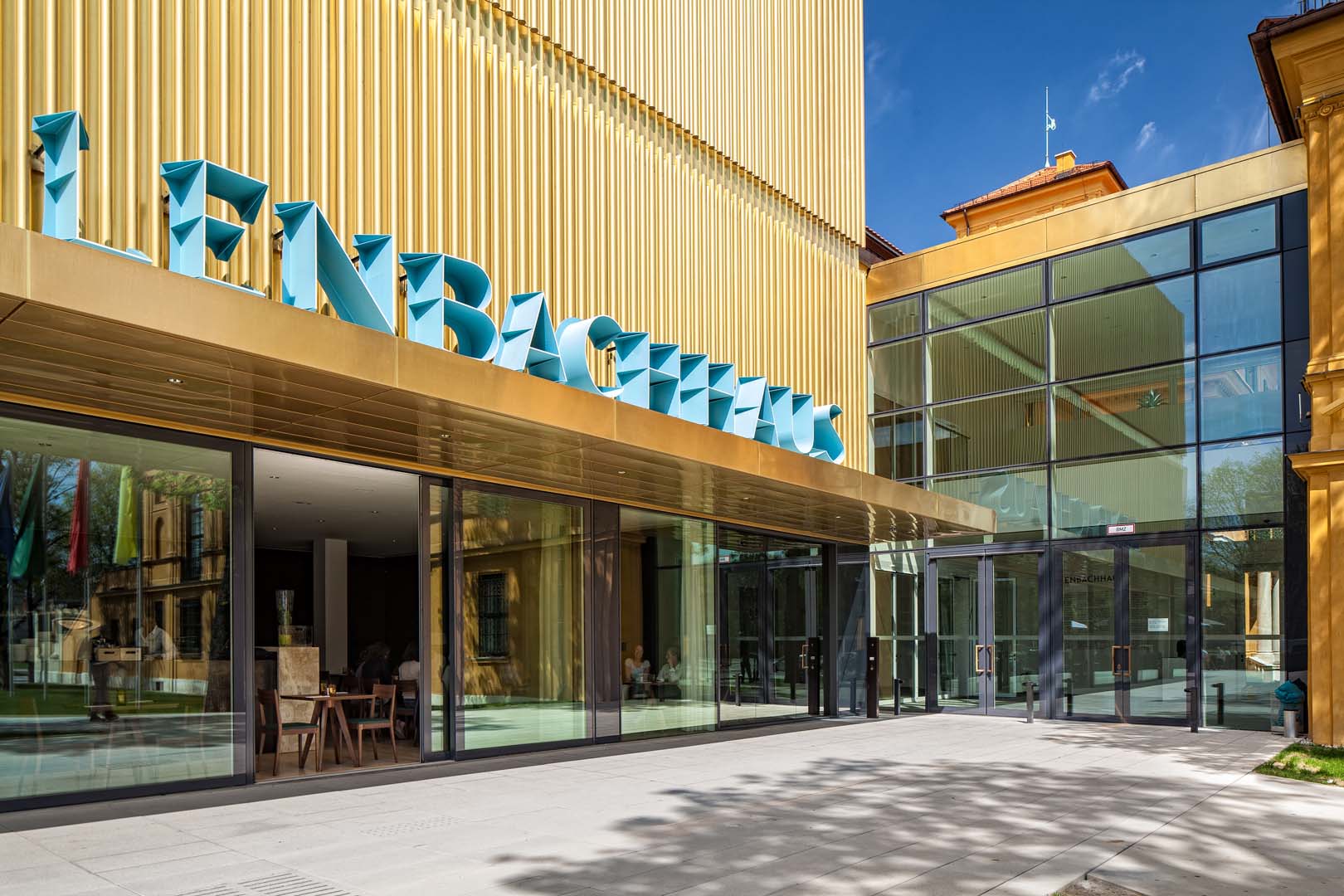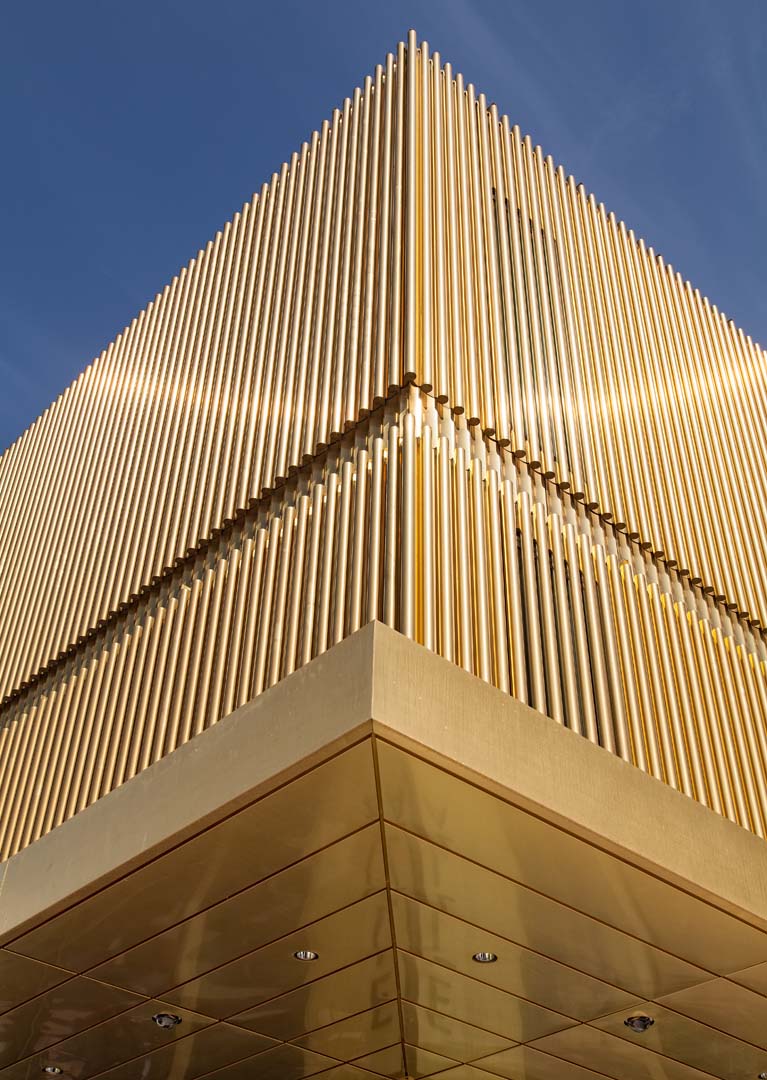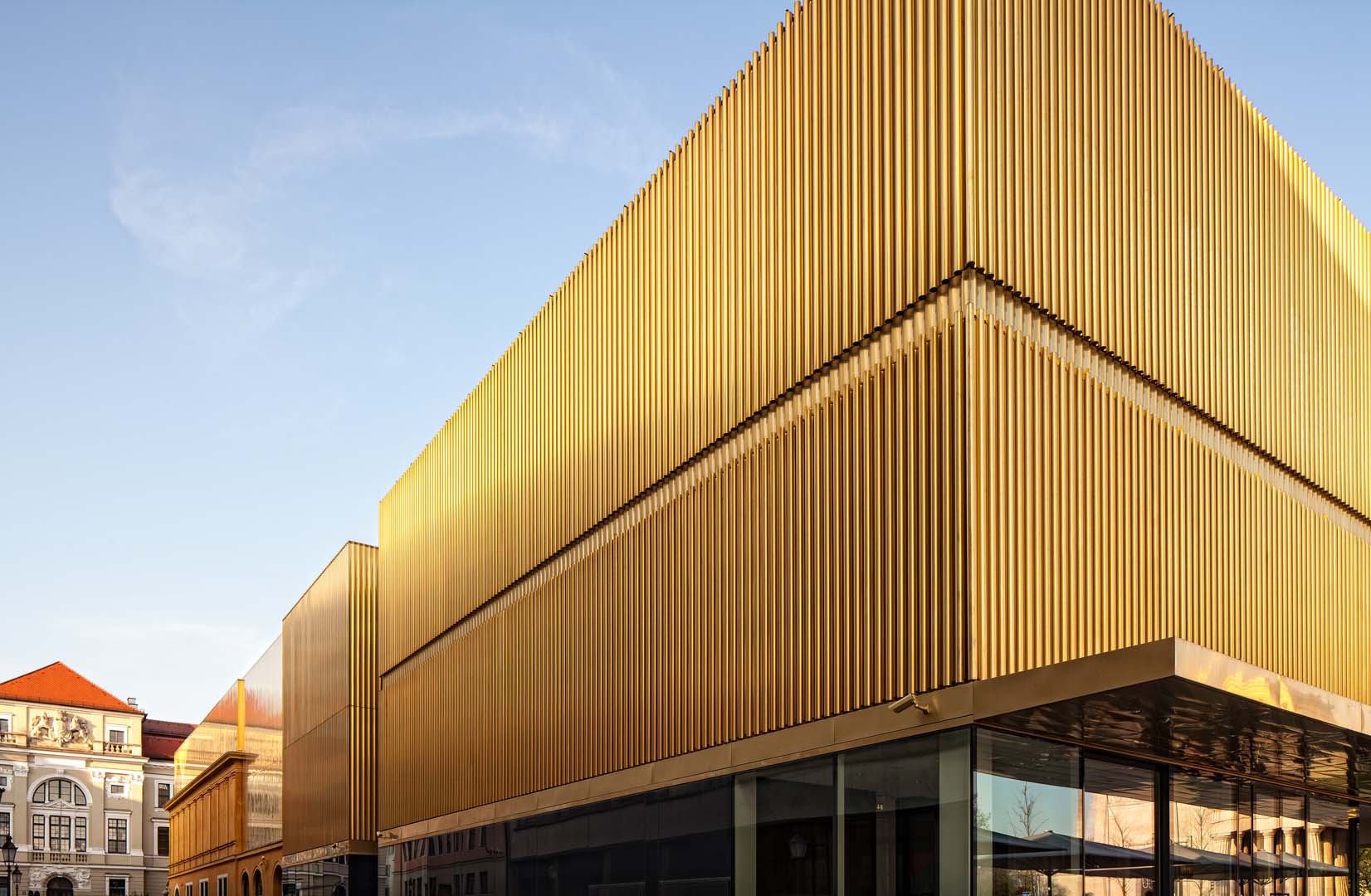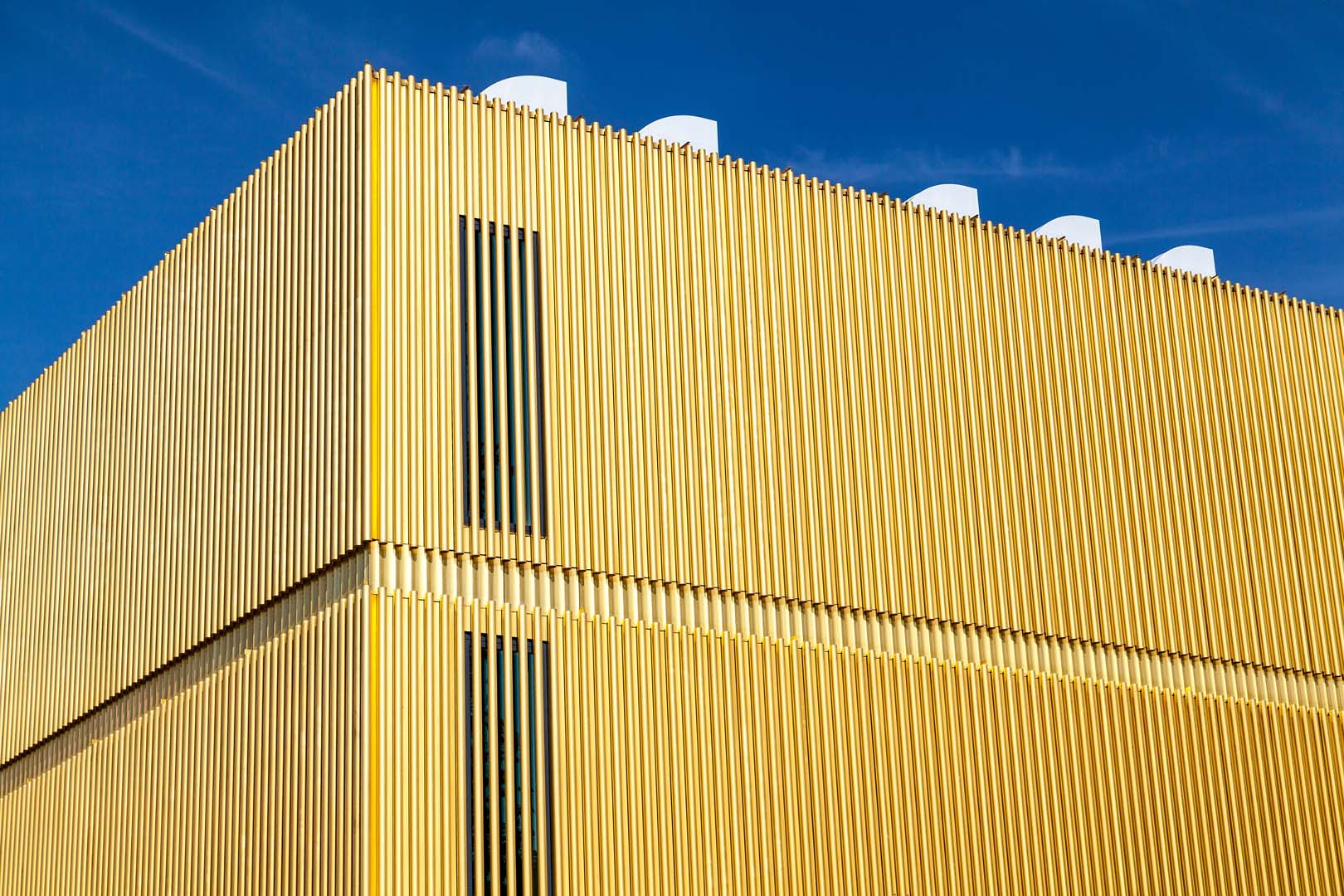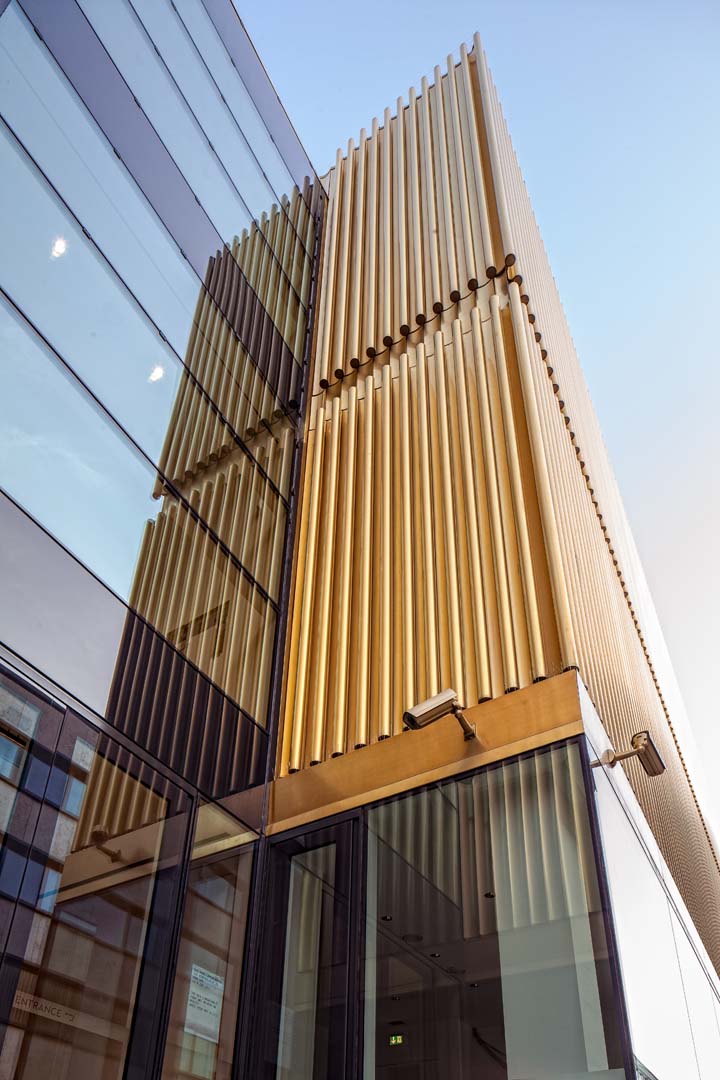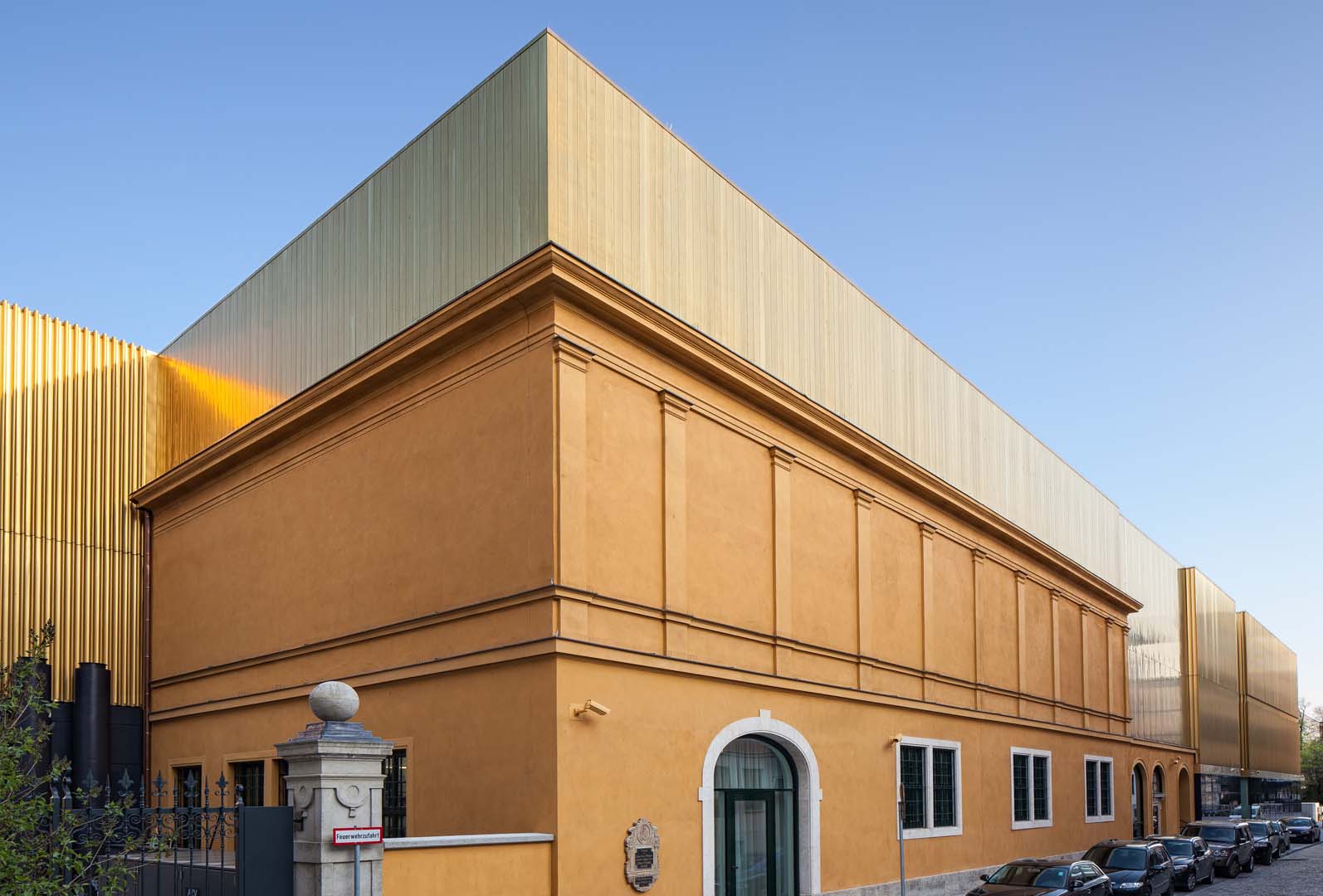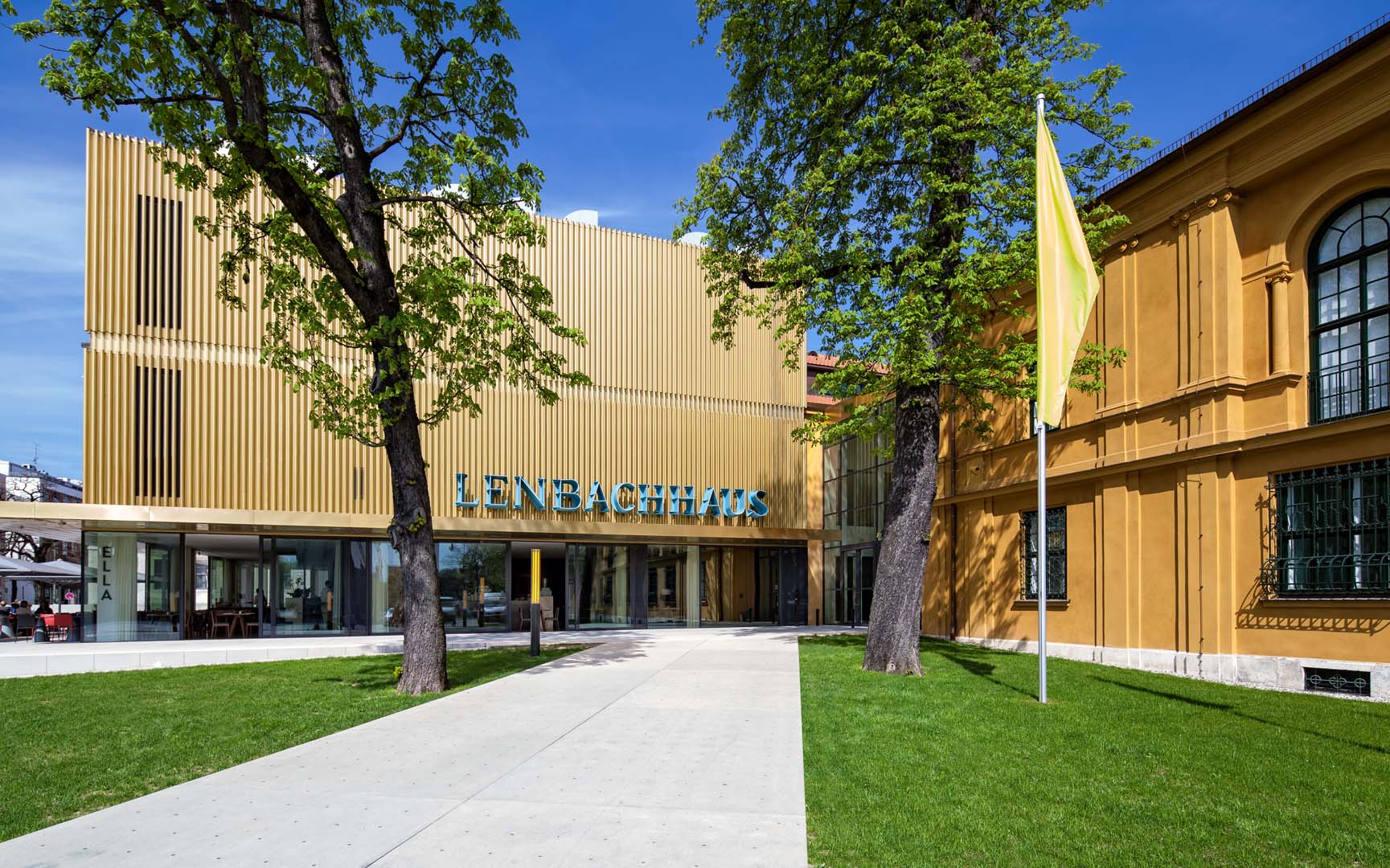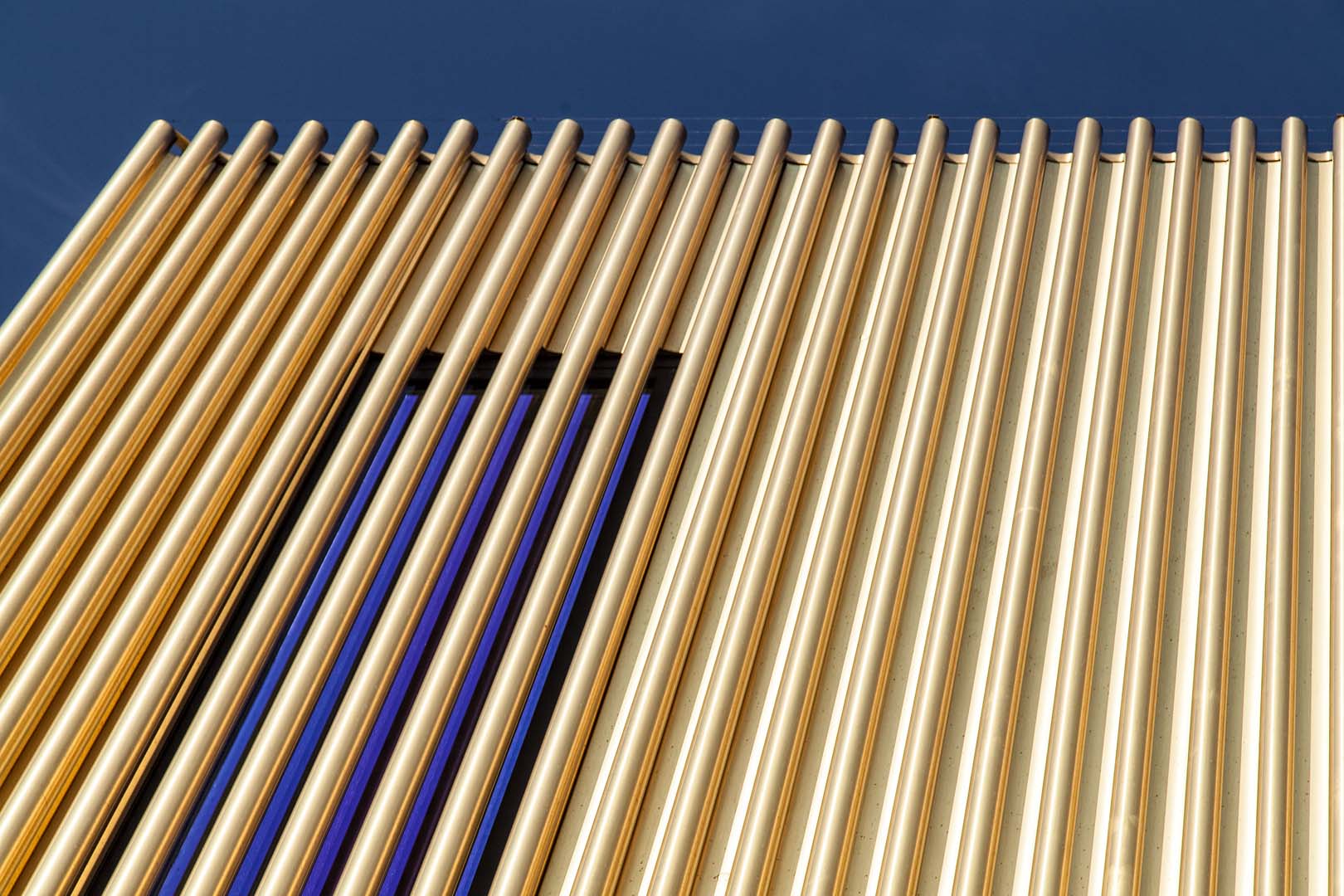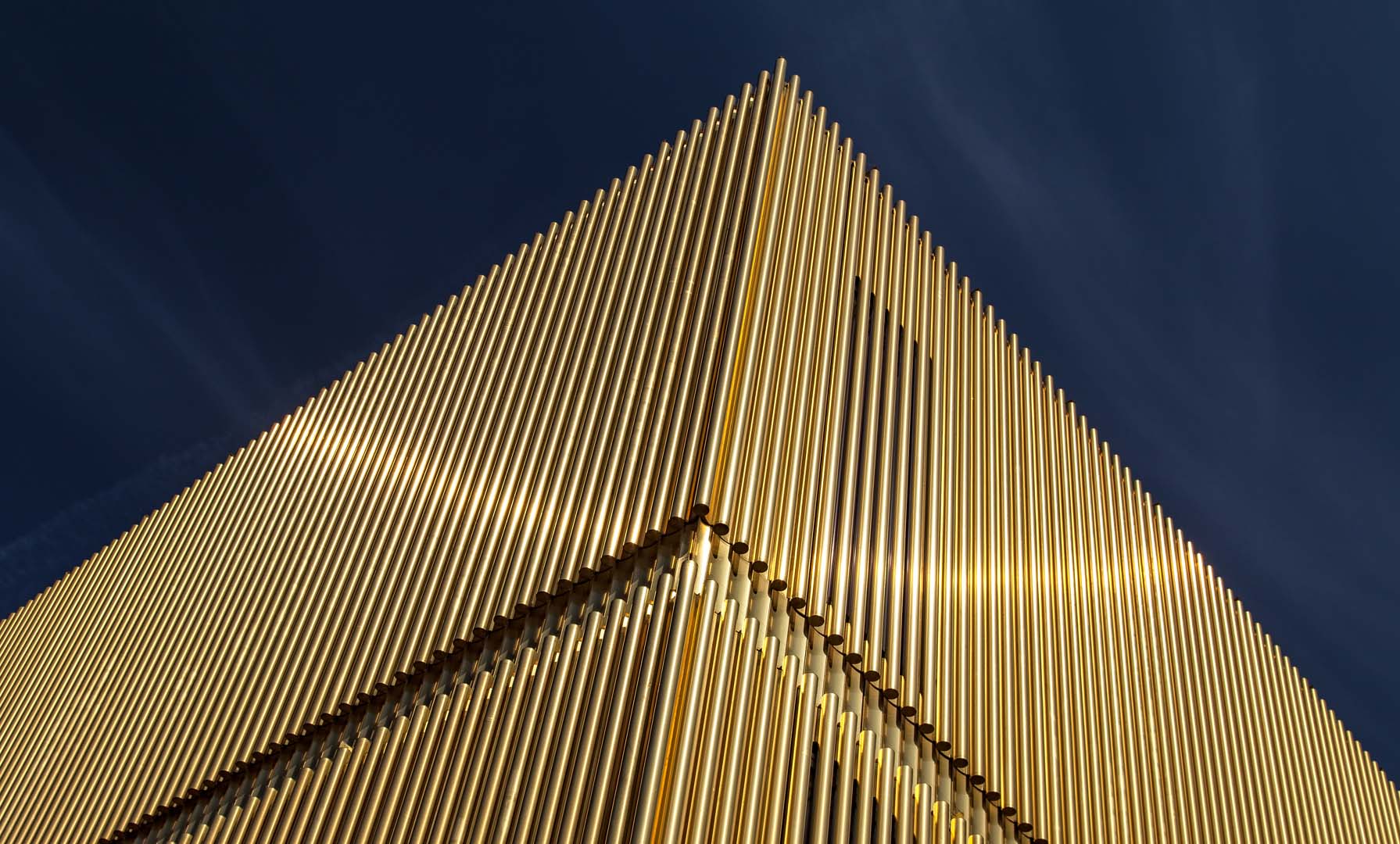 Lenbachhaus
MUNICH
Schneider has packaged the extension of the municipal art gallery in the Bavarian capital with a new golden shine. In the creation of the sheet metal cladding of the facade, Tecu® Gold sheets were rolled up into tubes for the first time.
A home for the Blue Rider. Norman Foster wanted to create a treasure trove for the world's largest collection of Blue Rider art. He clad the two-storey cubic extension of the municipal gallery in Lenbachhaus with shiny golden tubes and sheet metal that harmoniously merge with the ochre paint and facade structure of the old ensemble. Foster and his team achieved the remarkable feat of merging the listed, three-winged building with the new building into one unit. The detached, historic Lenbach Villa thus became an independent art object in the central atrium.
Despite all its elegance, the sheet metal facade is also extremely durable and corrosion resistant. The copper-aluminium alloy makes the sheet metal cladding shine in a matt, warm gold hue. Schneider processed a total of 5,000 square metres of Tecu® gold sheet metal plates. Through the application of a specially developed production process, 900 tubes with a diameter of 100 mm and lengths of between 1,000 mm and 5,800 mm were manufactured. Depending on the individual section, the facade elements consist of flat sheets or concave shaped sheets – additionally come with tubes that are attached onto the new building. The large glass facade on the ground floor with its slim aluminium profiles provides daylight and imbues the cube with a sense of lightness.
BUILDING CONTRACTOR
State capital Munich
ARCHITECT
Foster + Partners, London
PROJECT PERIOD
2011 - 2012
CONSTRUCTION TYPE
Ventilated sheet metal facade with Tecu® Gold alloy, canopies, skylights, aluminium windows, mullion and transom facades.