LVM 5 Crystal – Münster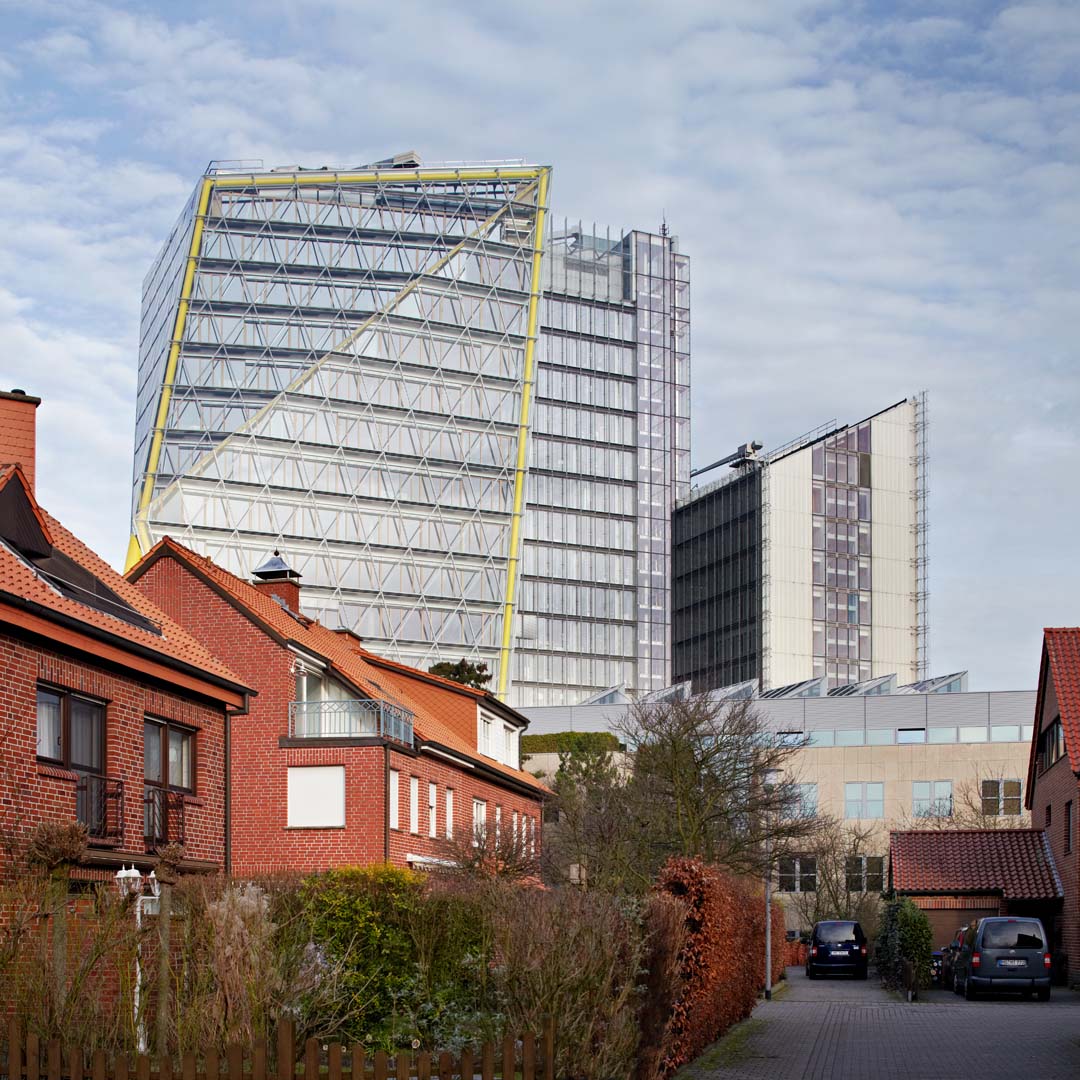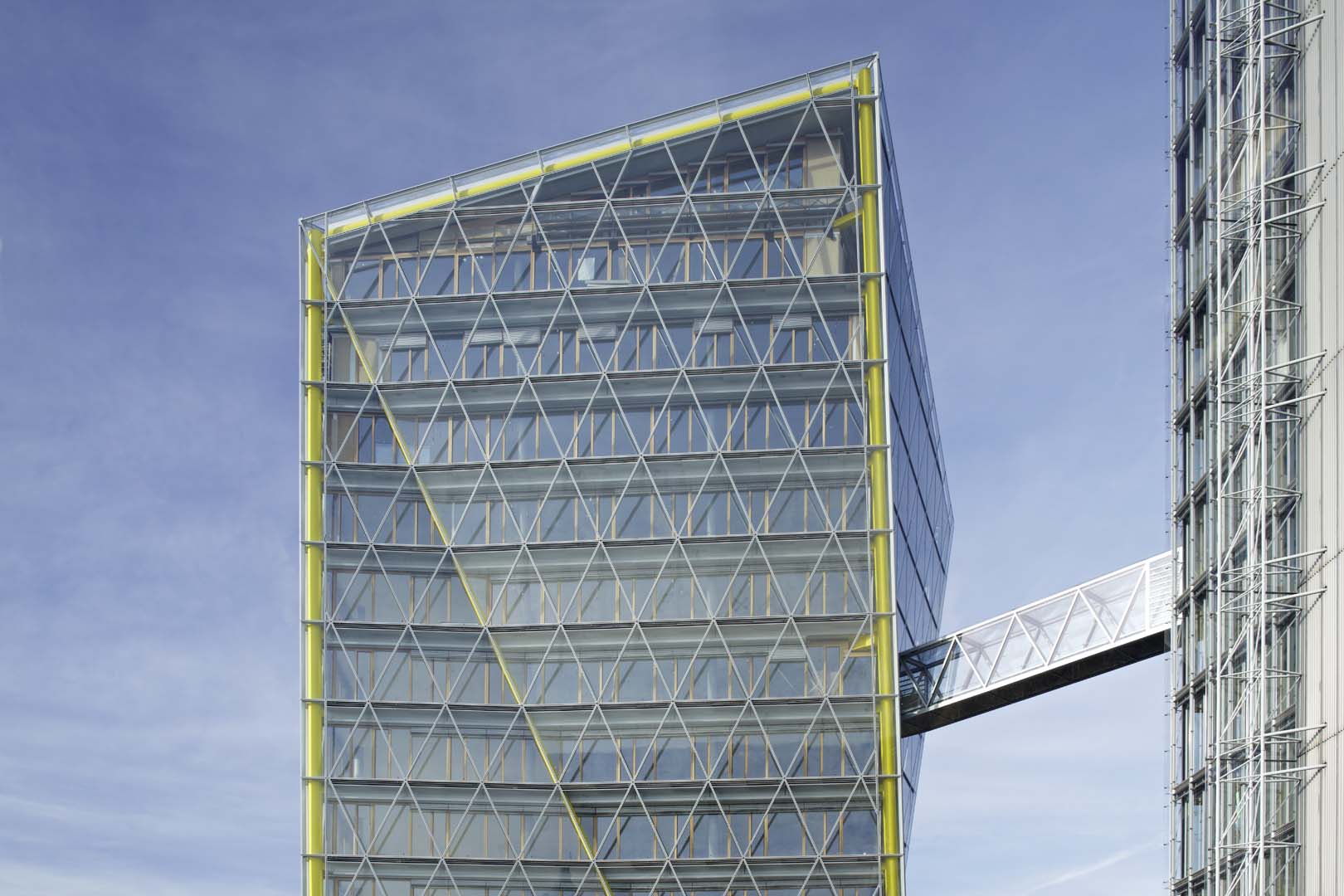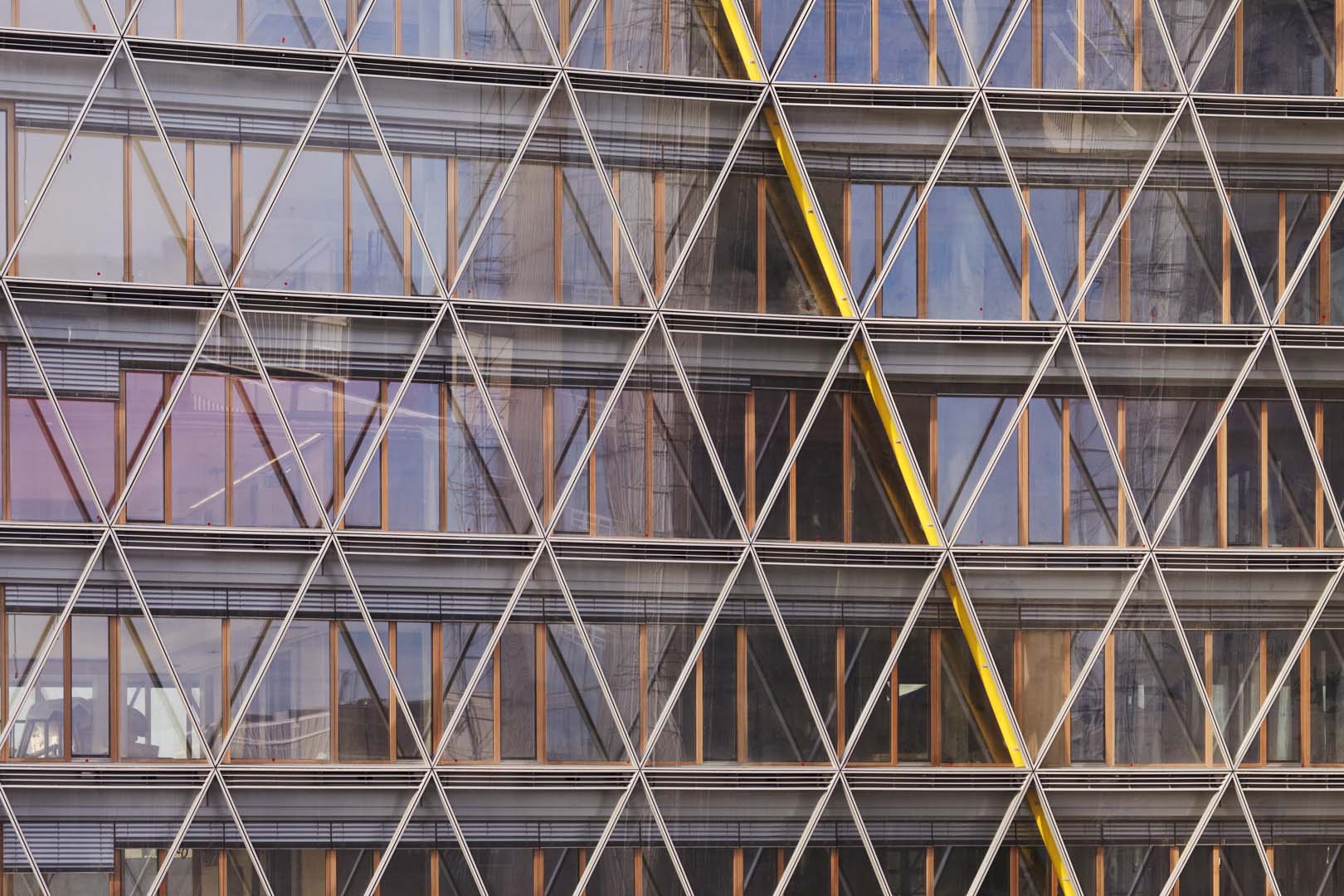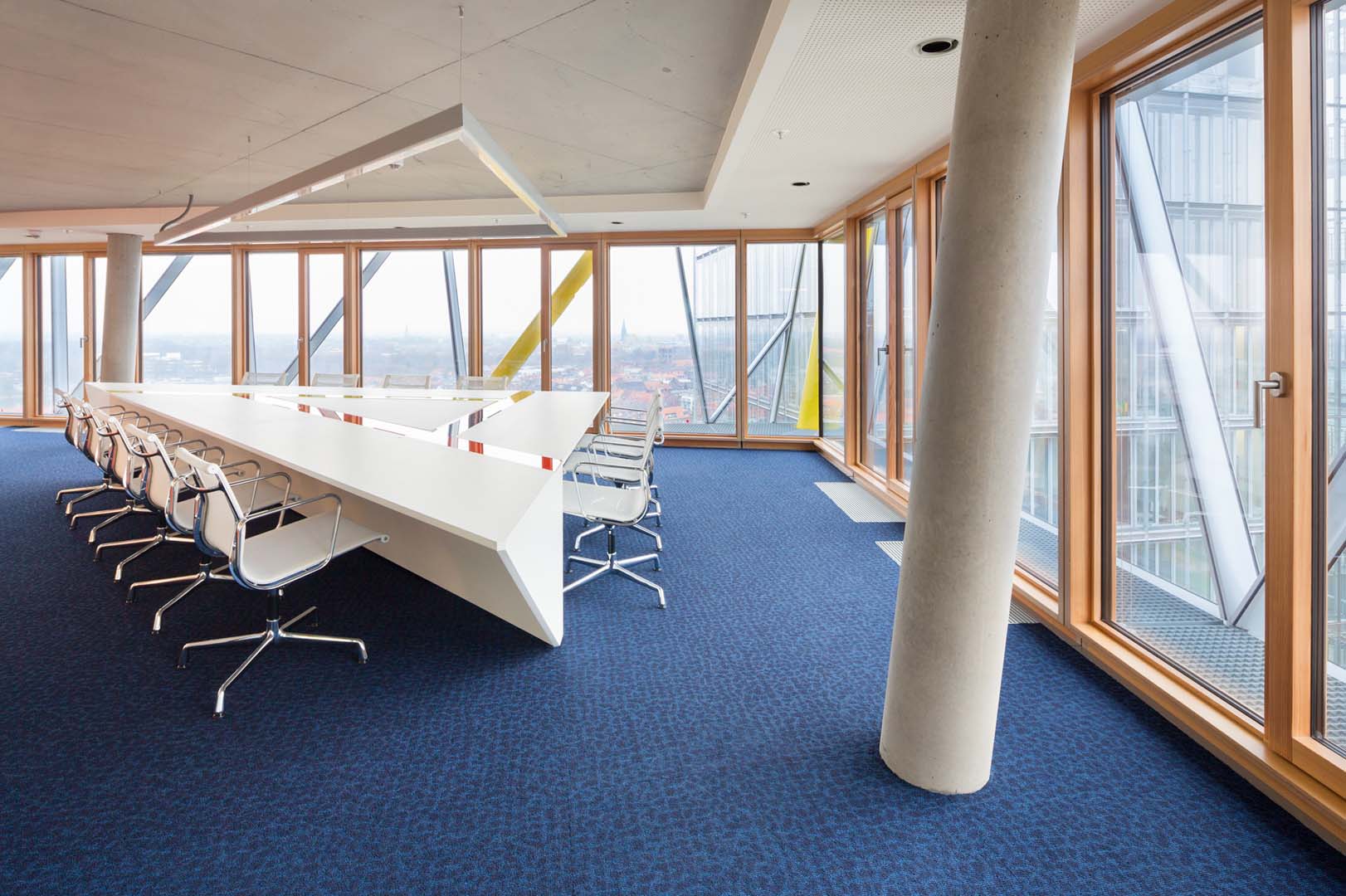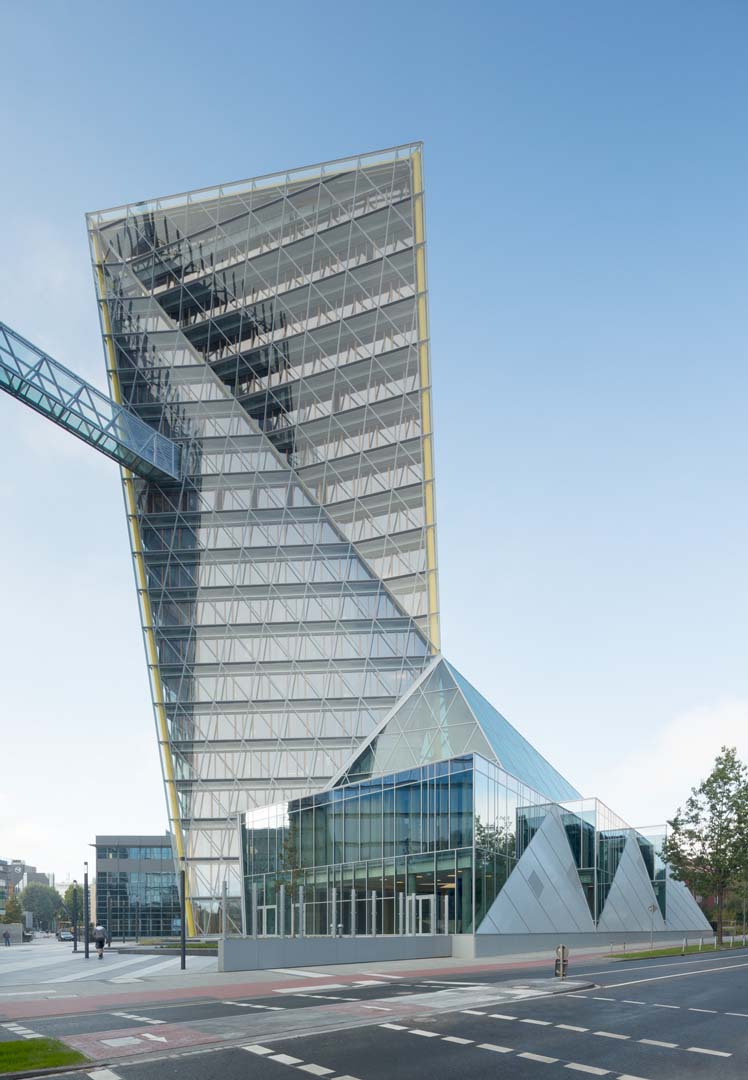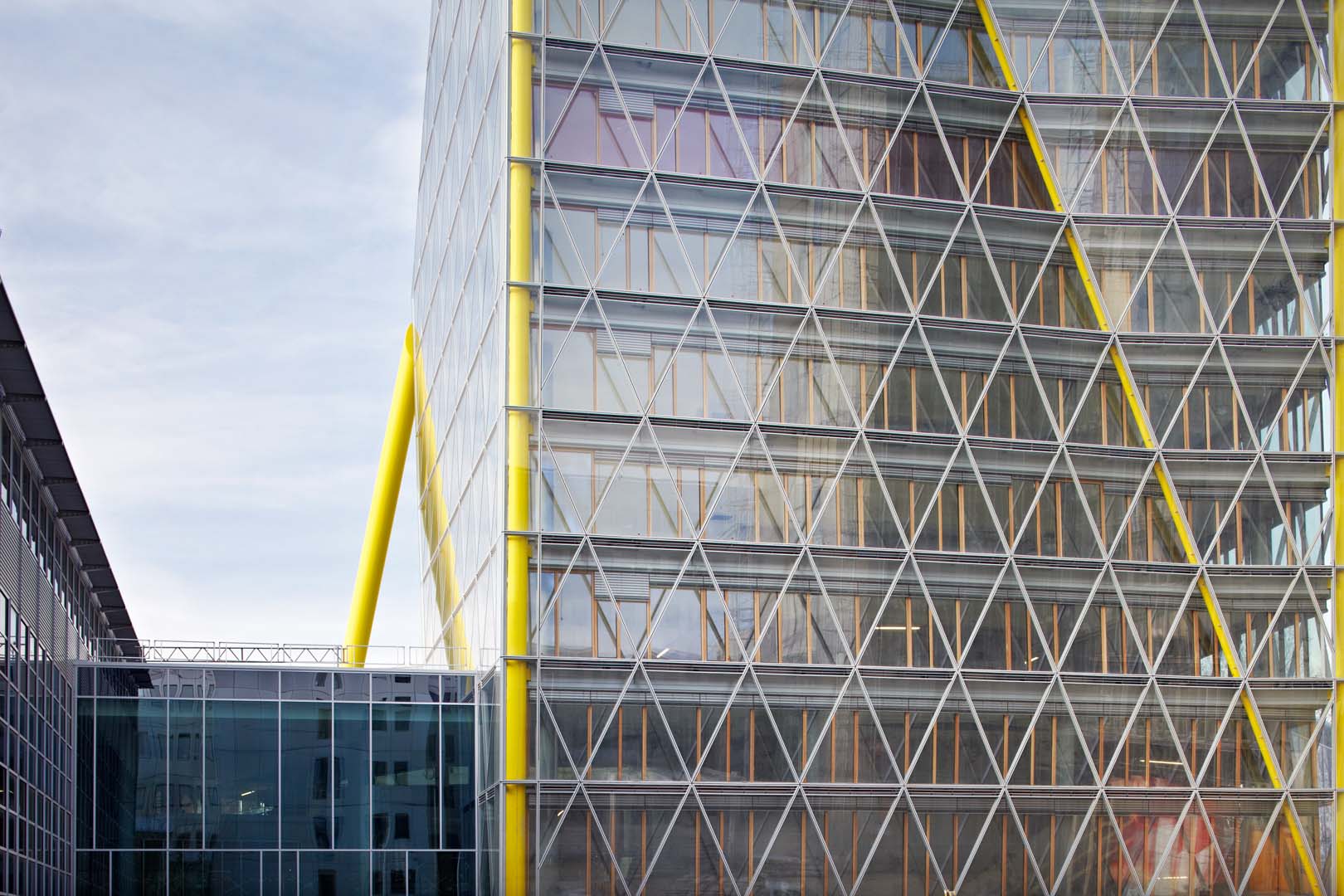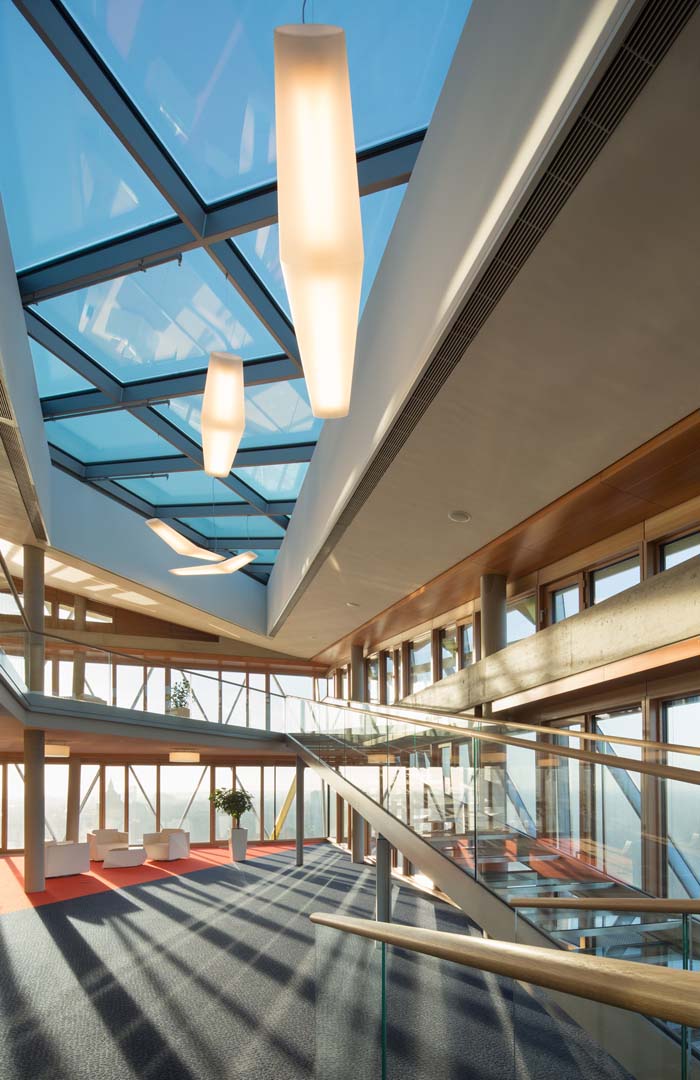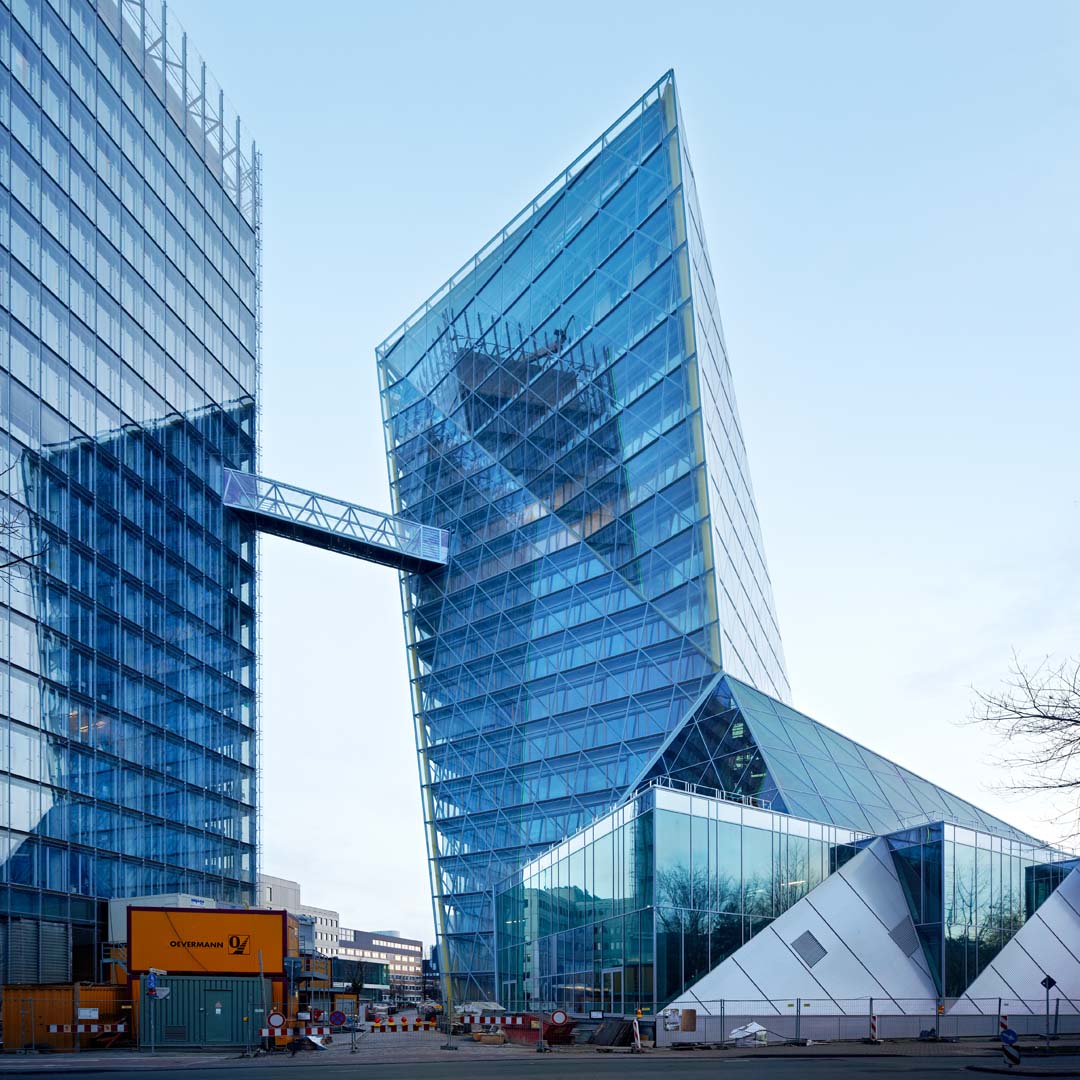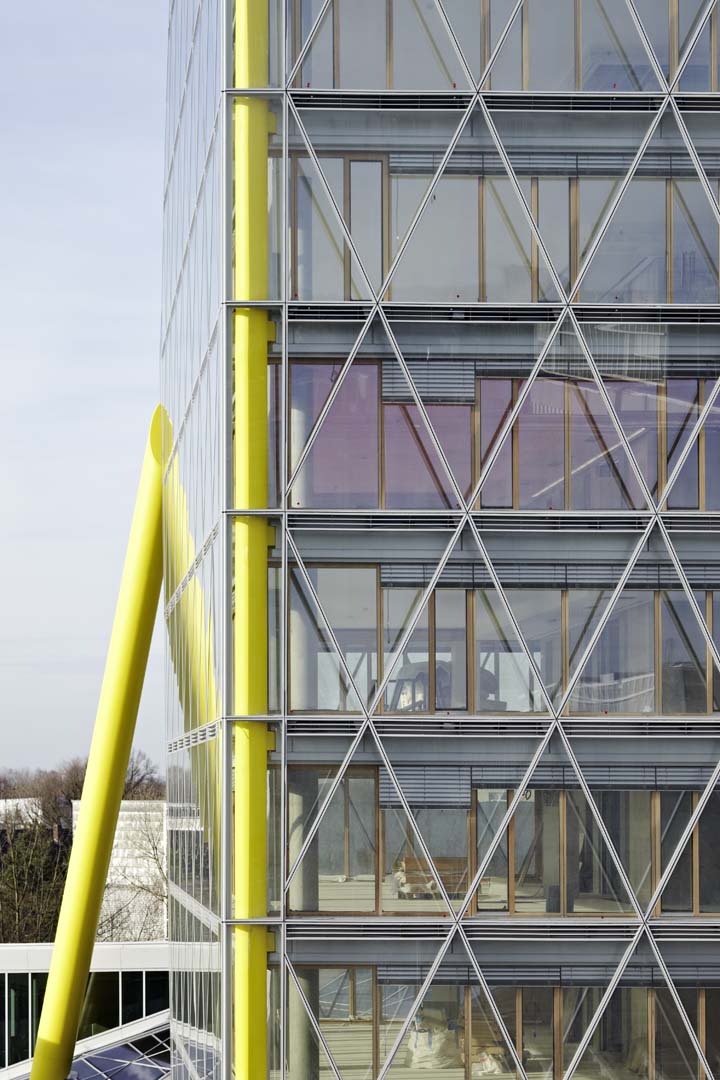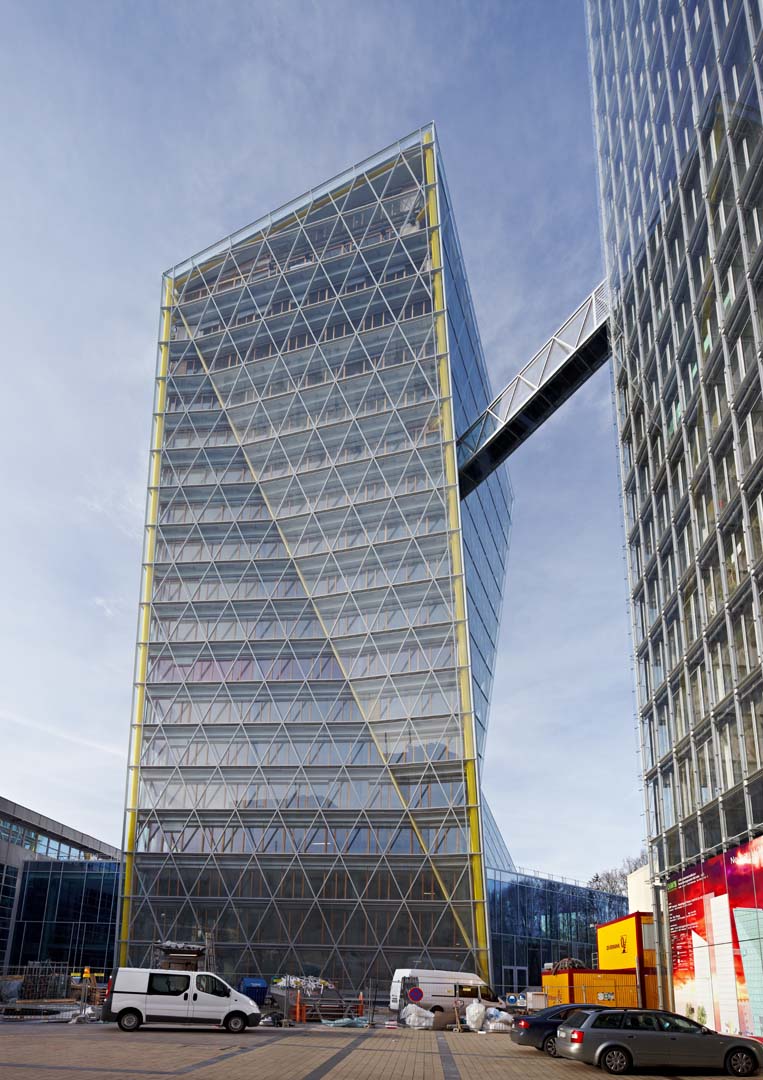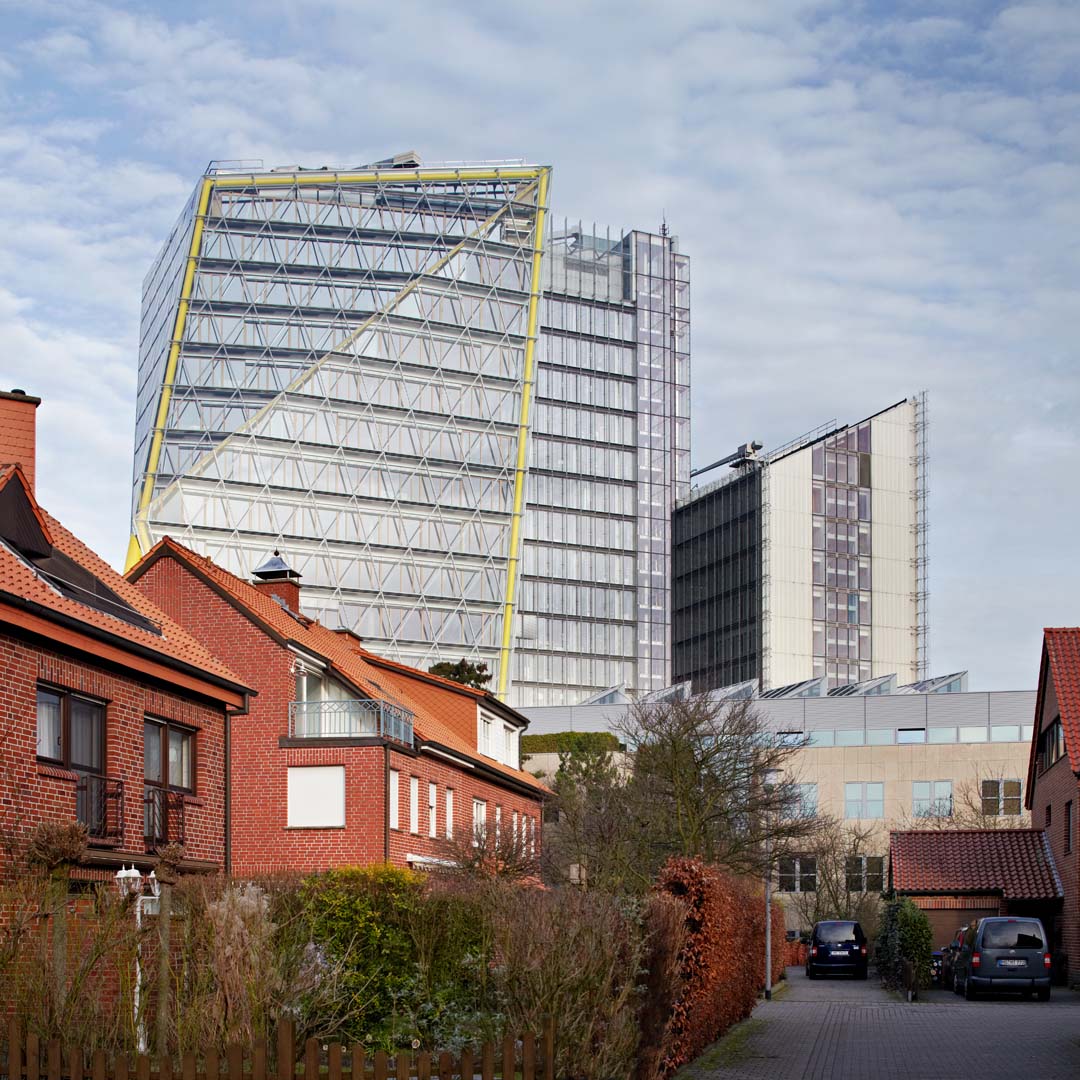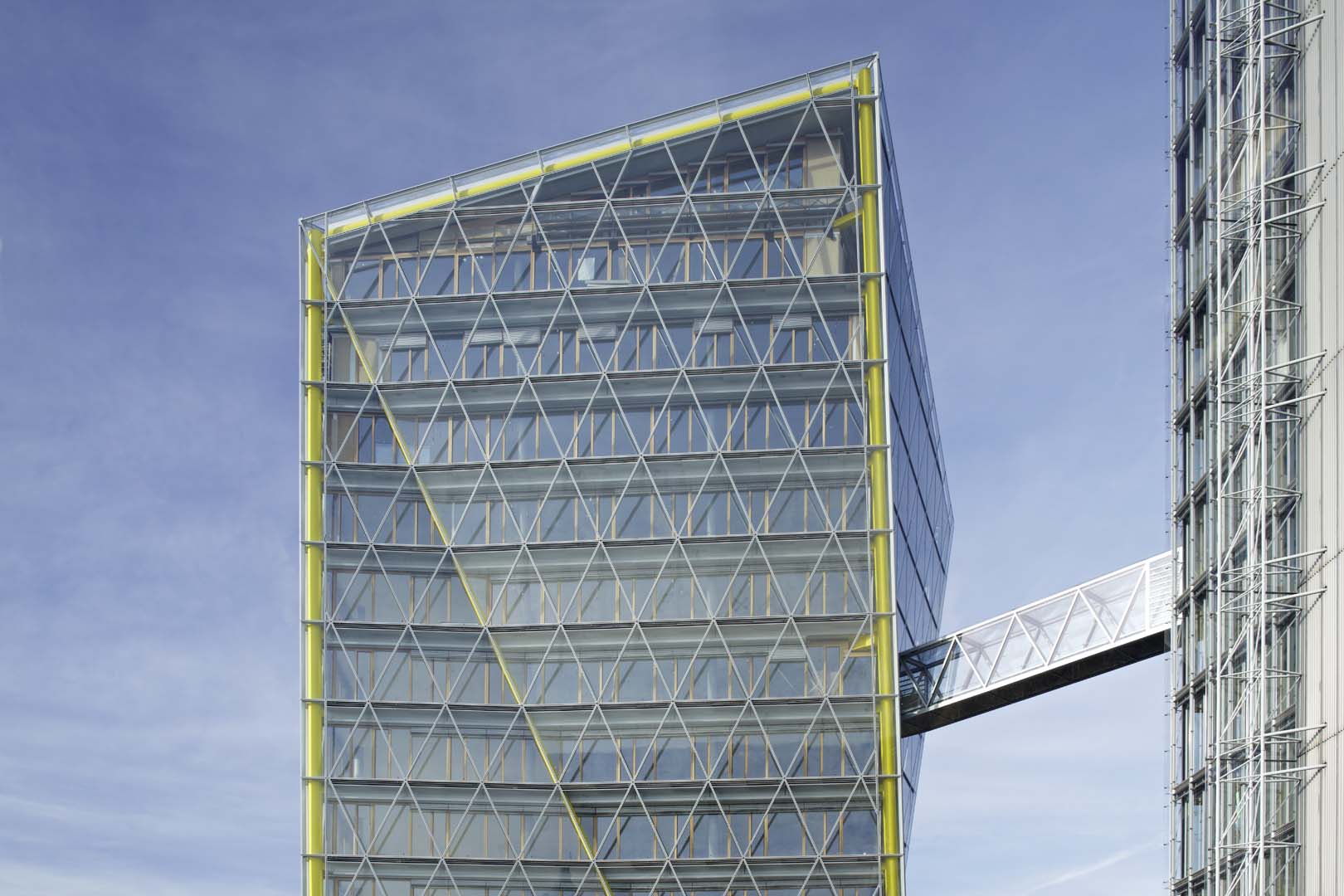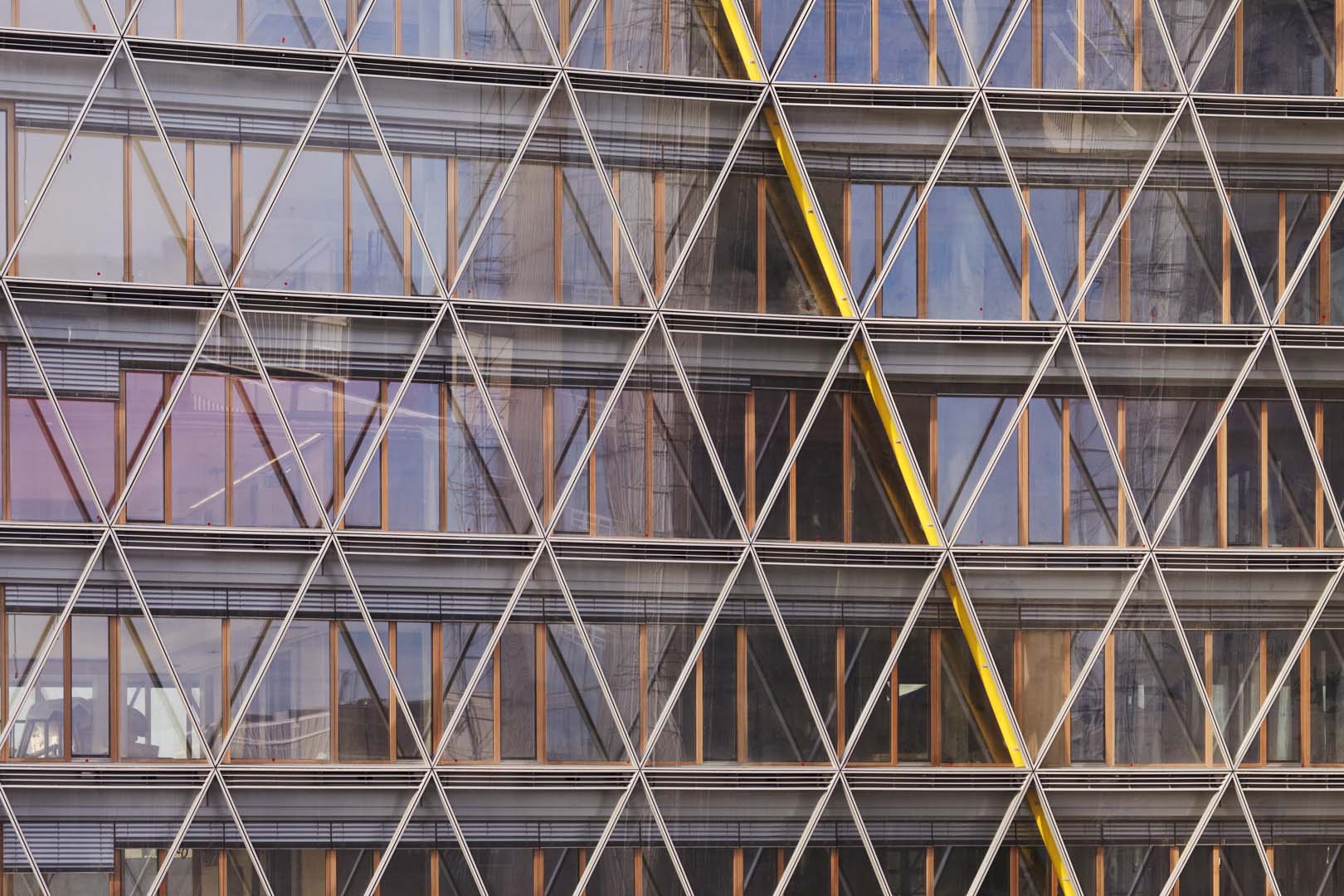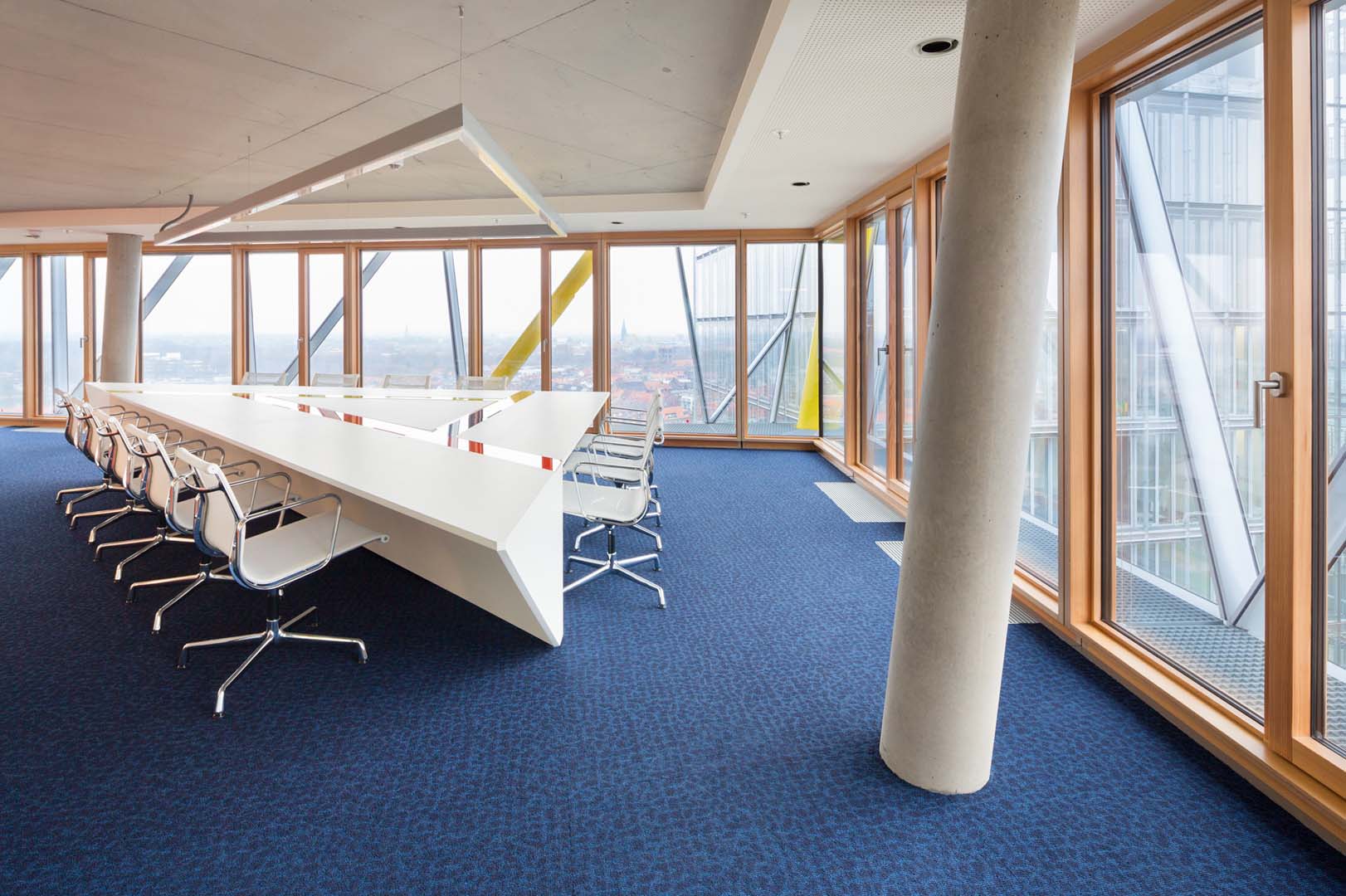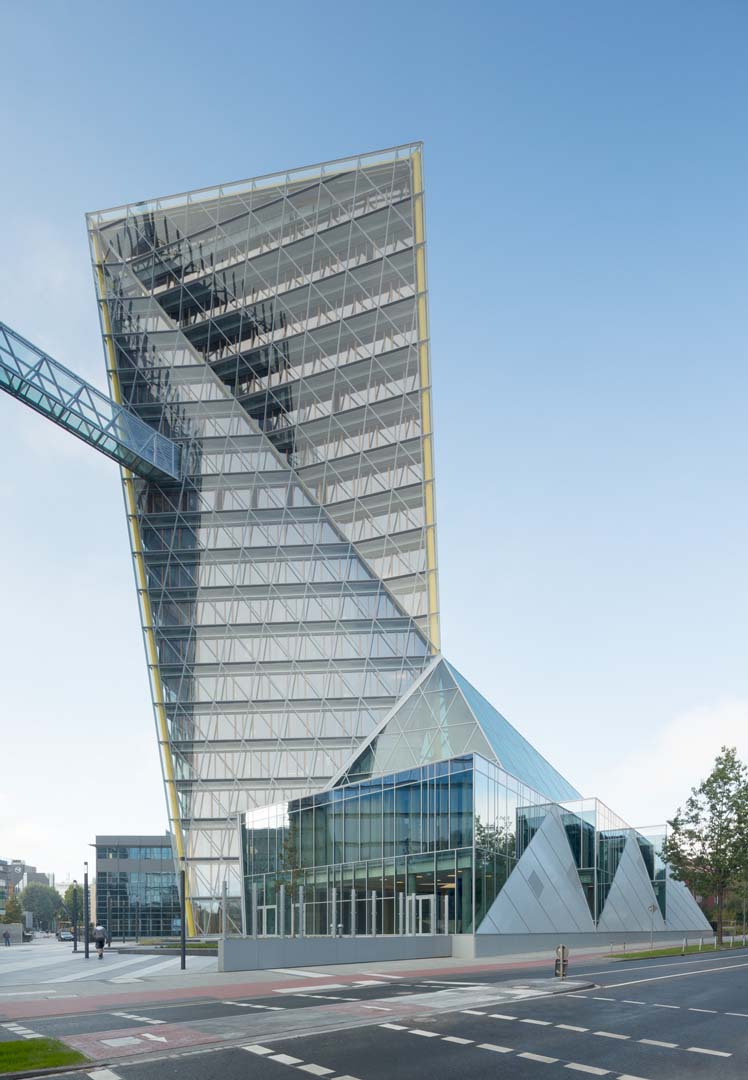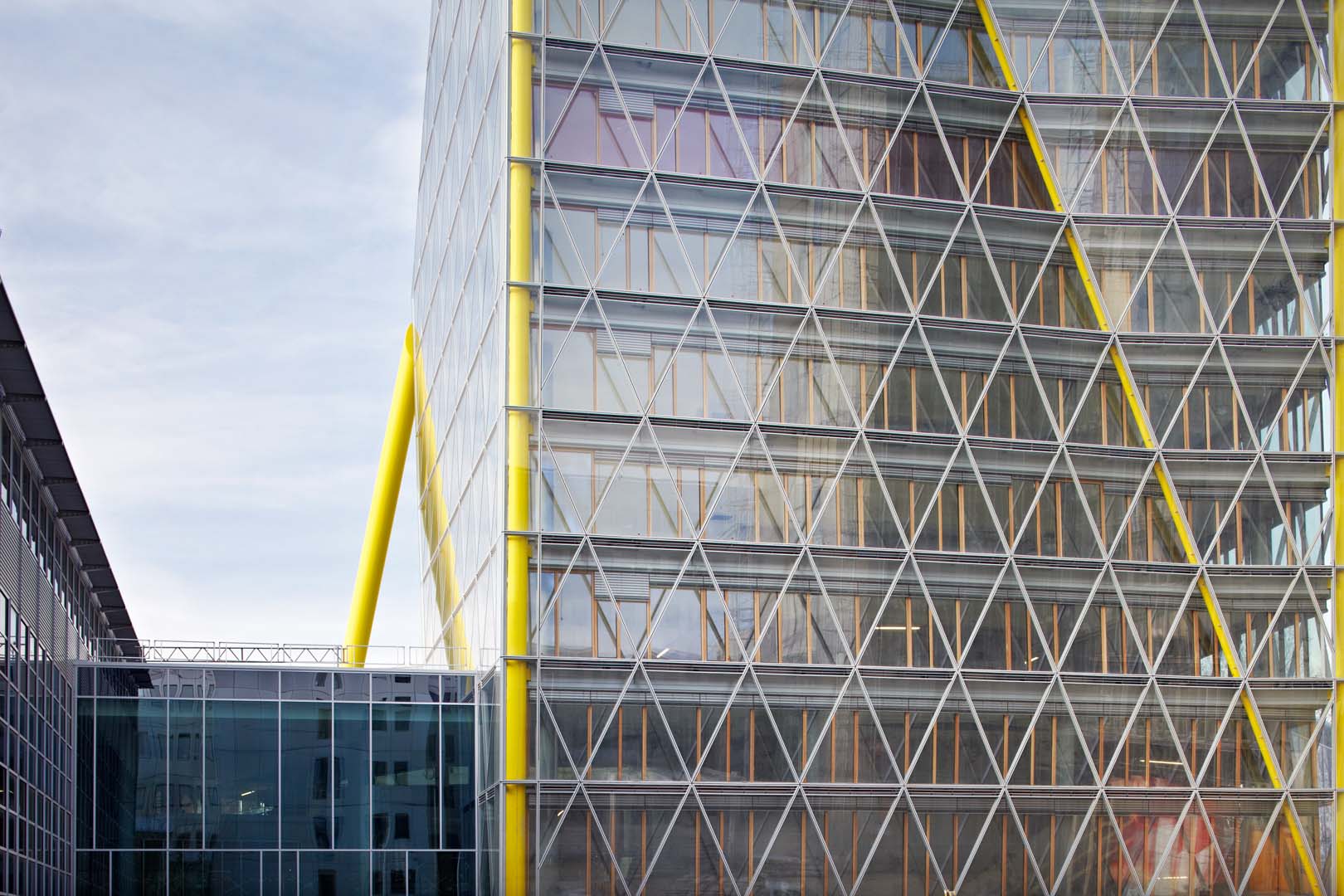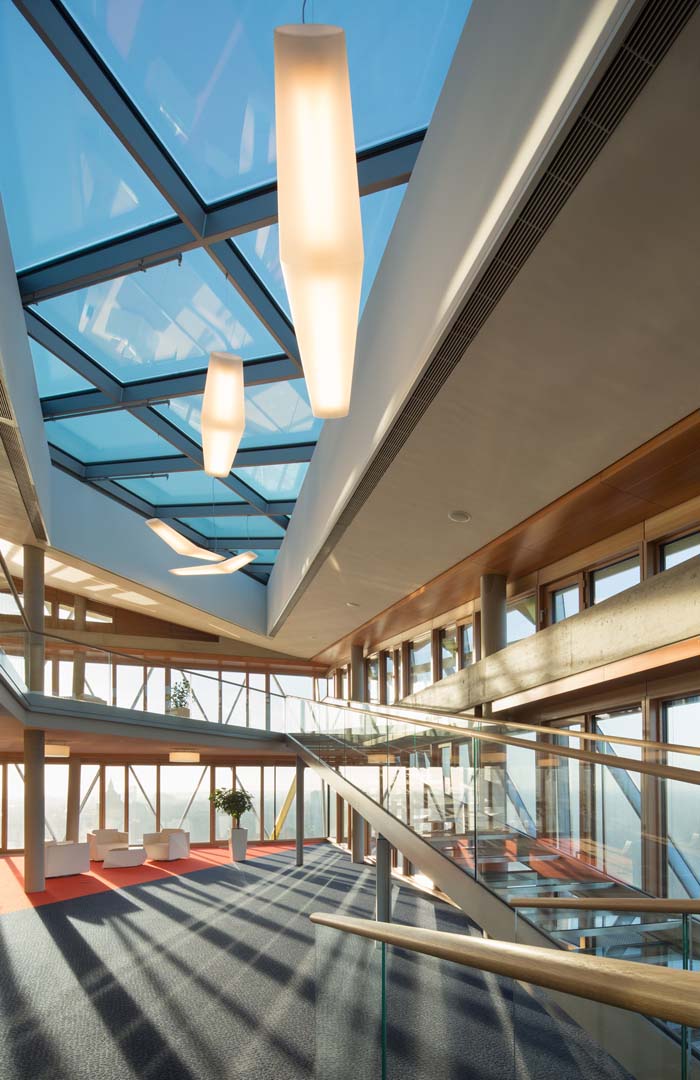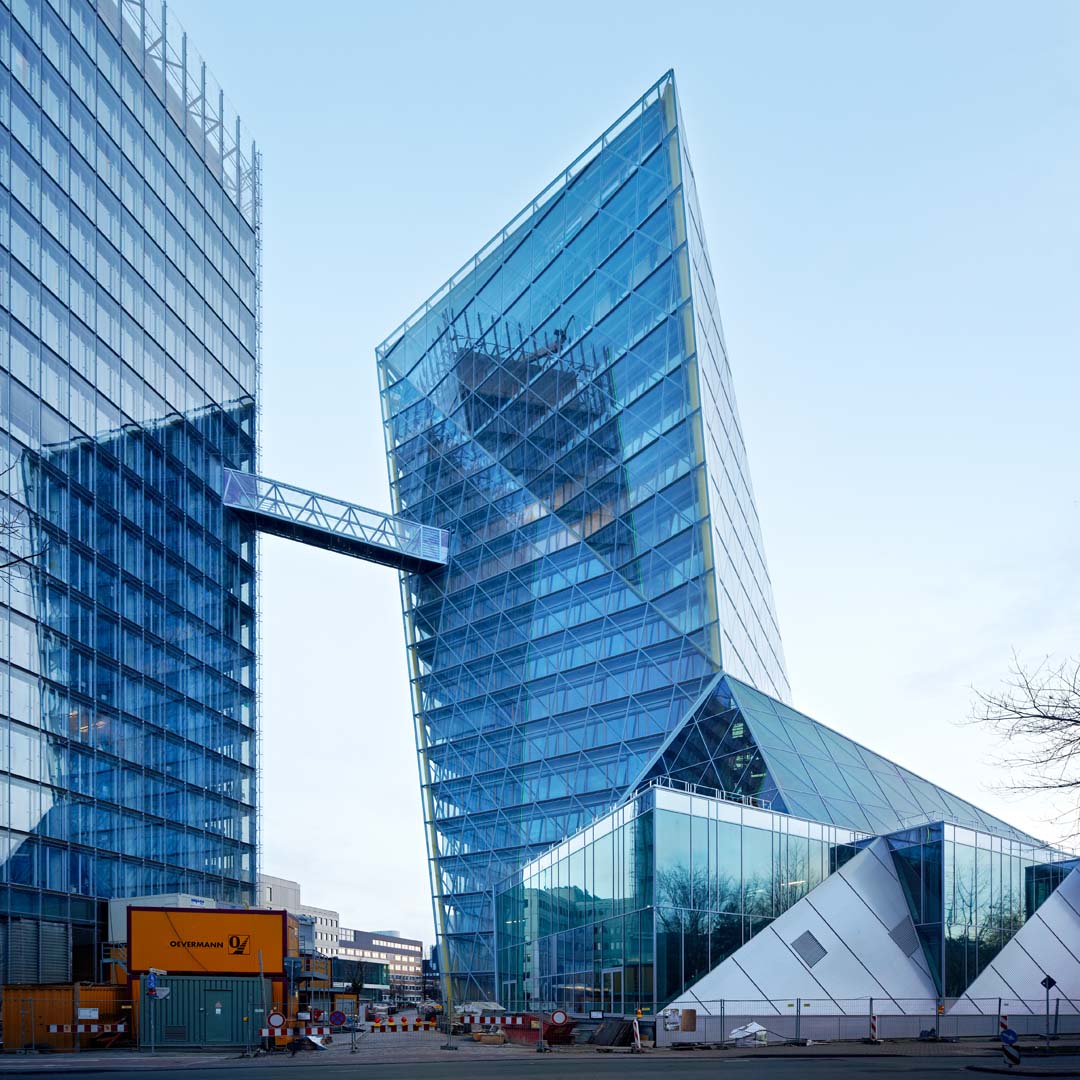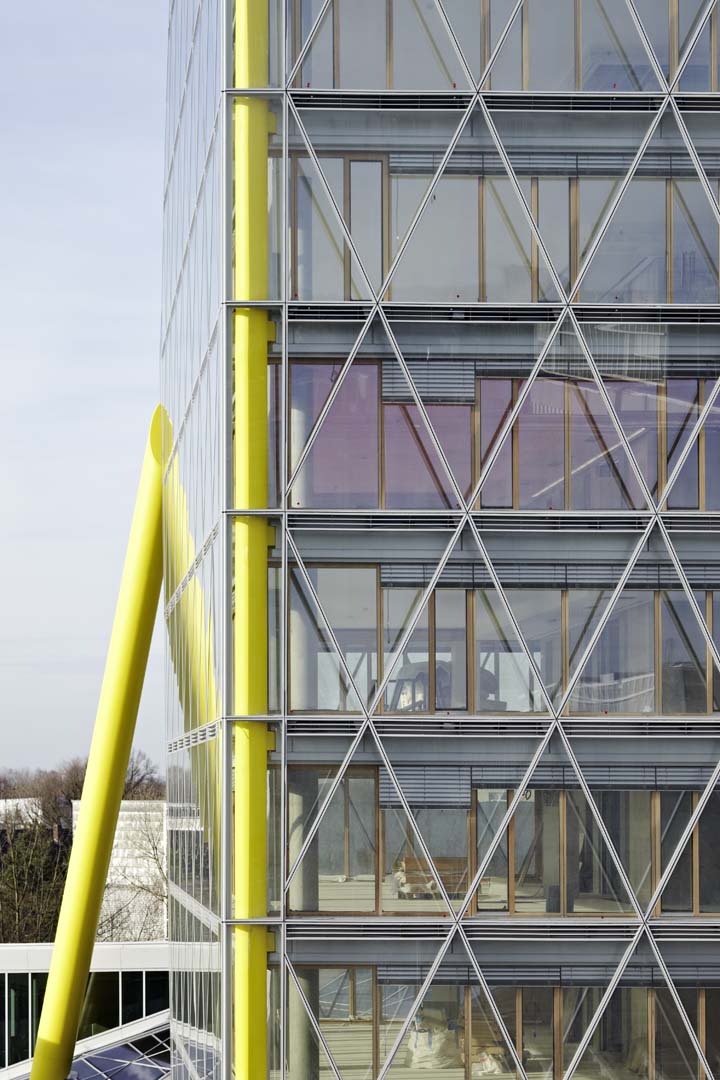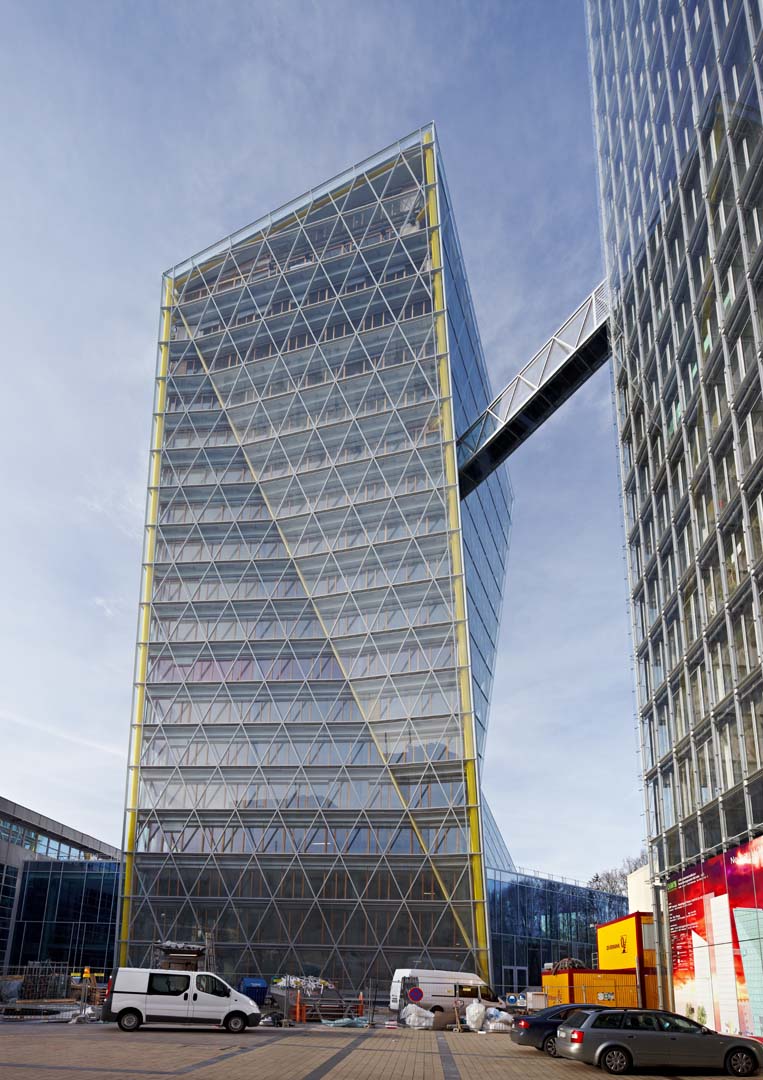 LVM 5 Crystal
MÜNSTER
The futuristic office tower with its cubist geometry also achieved DNGB (German Association for Sustainable Building) certification in gold thanks to the interior facade designed as a wood and glass facade, that was manufactured and installed by Gebrüder Schneider.
A sparkling rock crystal reigning above the Münsterland. Since 1967, LVM Versicherung has had its headquarters at Kolde-Ring in Münster. Completed in 2014, the fifth building on the LVM Campus, the so-called Crystal, is outstanding in both architectural and energy consumption terms. The facades of the 65 metre high office tower are bent many times and the resulting triangular facets make it appear like a rock crystal from a distance. Its tip slopes in the direction of the neighbouring buildings and at a height of 40 m it is connected to the nearest existing building by a glass bridge.
Dual facade as plus energy factor. The Kristall has a plus energy status by virtue of its double facade with a climate buffer zone and triple glazing, a photovoltaic system on the roof and in parts of the facade as well as a combined heat and power unit. Whilst the inner facade has a right-angled structure, the 6,000 square metre outer facade assumes the triangular structures of the building. A total of 600 prefabricated aluminium-glass elements with 480 different geometries were installed. We planned the elemental wood-glass facade in close cooperation with the planners of the secondary facade in order to achieve the demanding technical values for the double facade as a whole. The frames were constructed from larch wood and veneered multiplex profiles, the glazing is triple insulated. Schneider also installed slatted Venetian blind systems in the wind-protected climate buffer zone, through which the fresh air also reaches the interior.
BUILDING CONTRACTOR
Landwirtschaftlicher Versicherungsverein Münster a.G.
ARCHITECT
HPP Architekten, Design Prof. Duk-Kyu Ryang
PROJECT PERIOD
2012 - 2014
TYPE OF CONSTRUCTION
Inner facade as wood-glass facade, sun protection.