OSZ Lise-Meitner-School – Berlin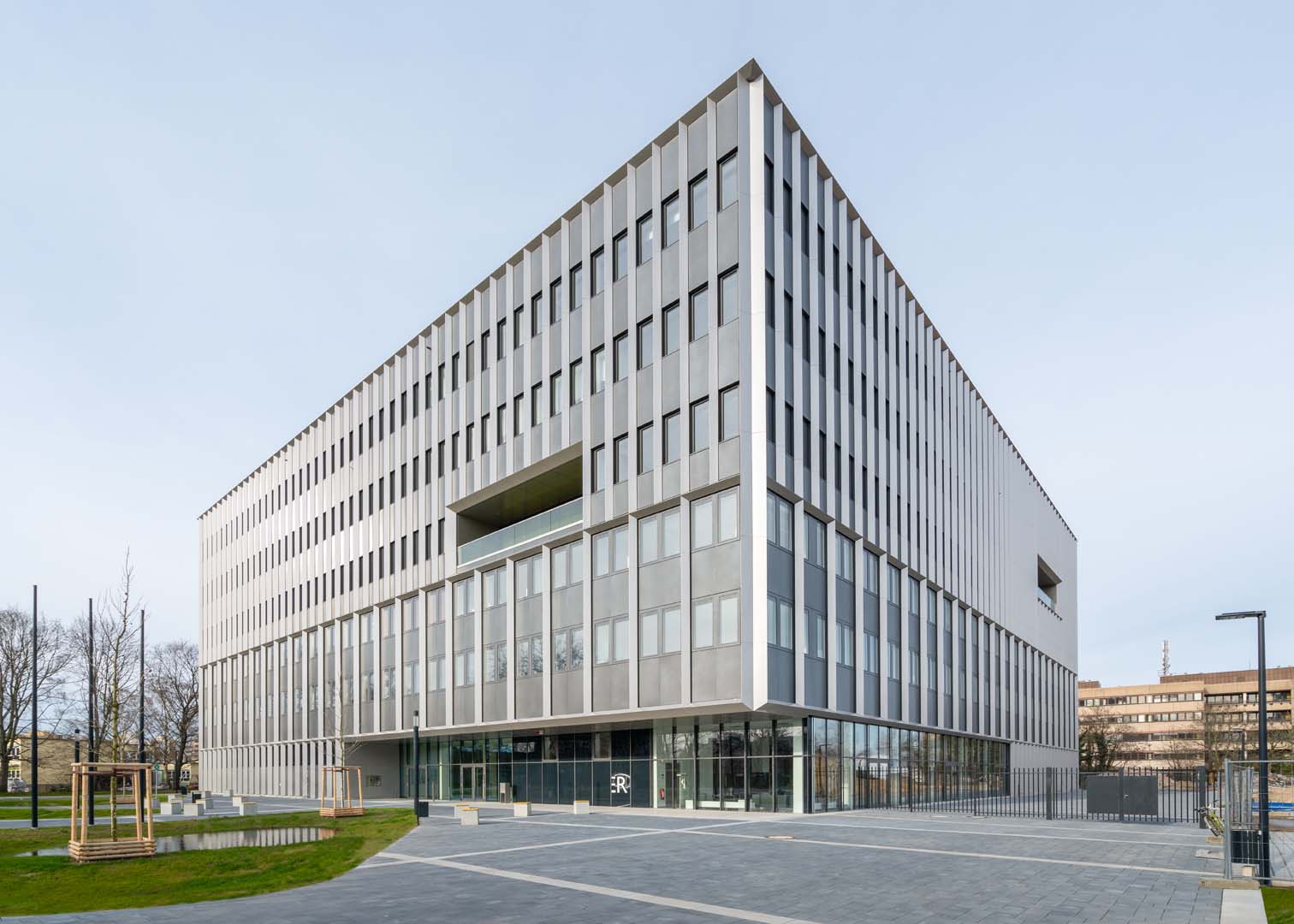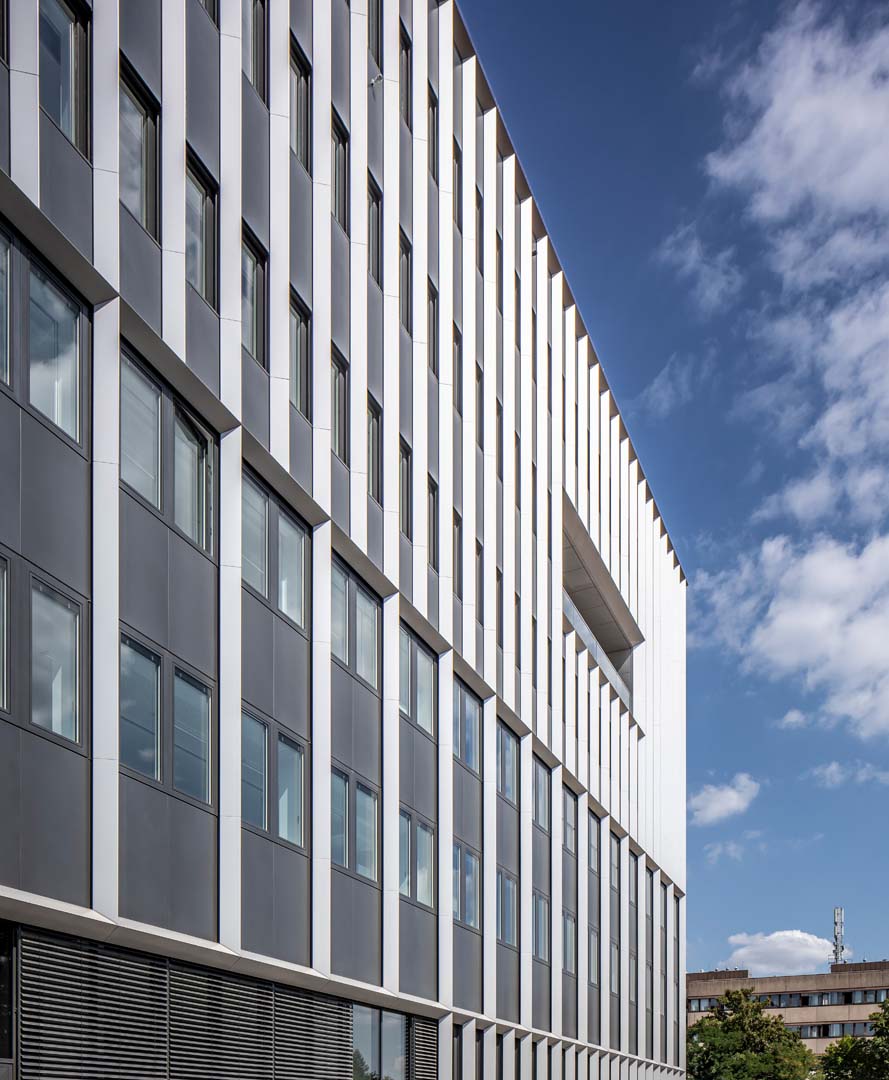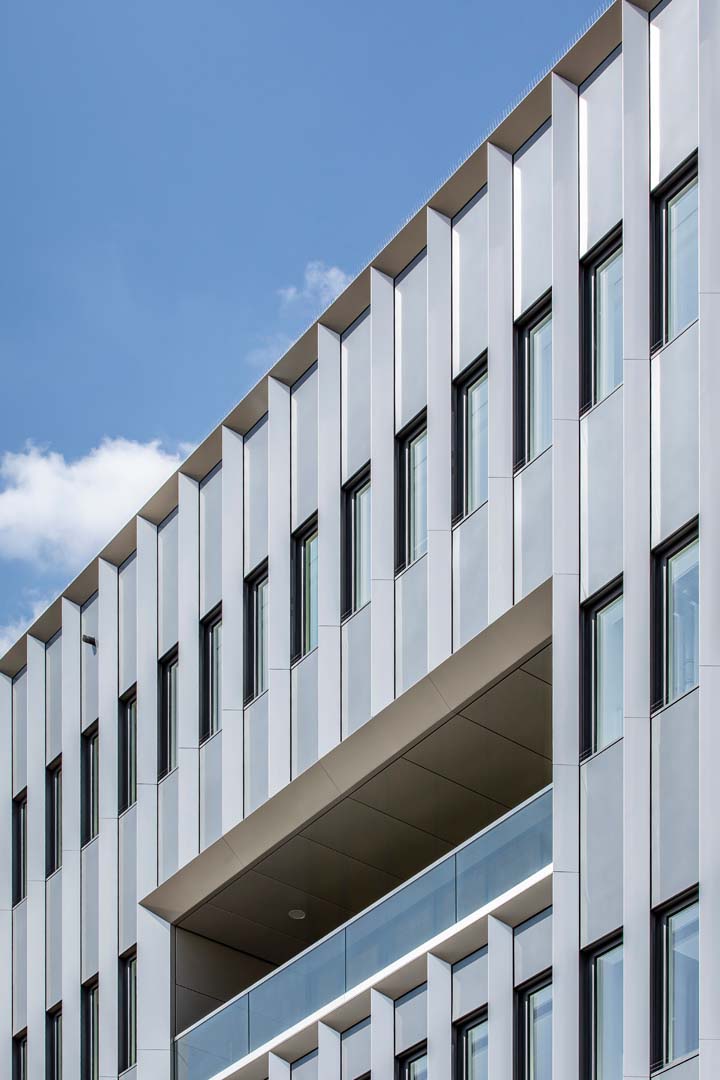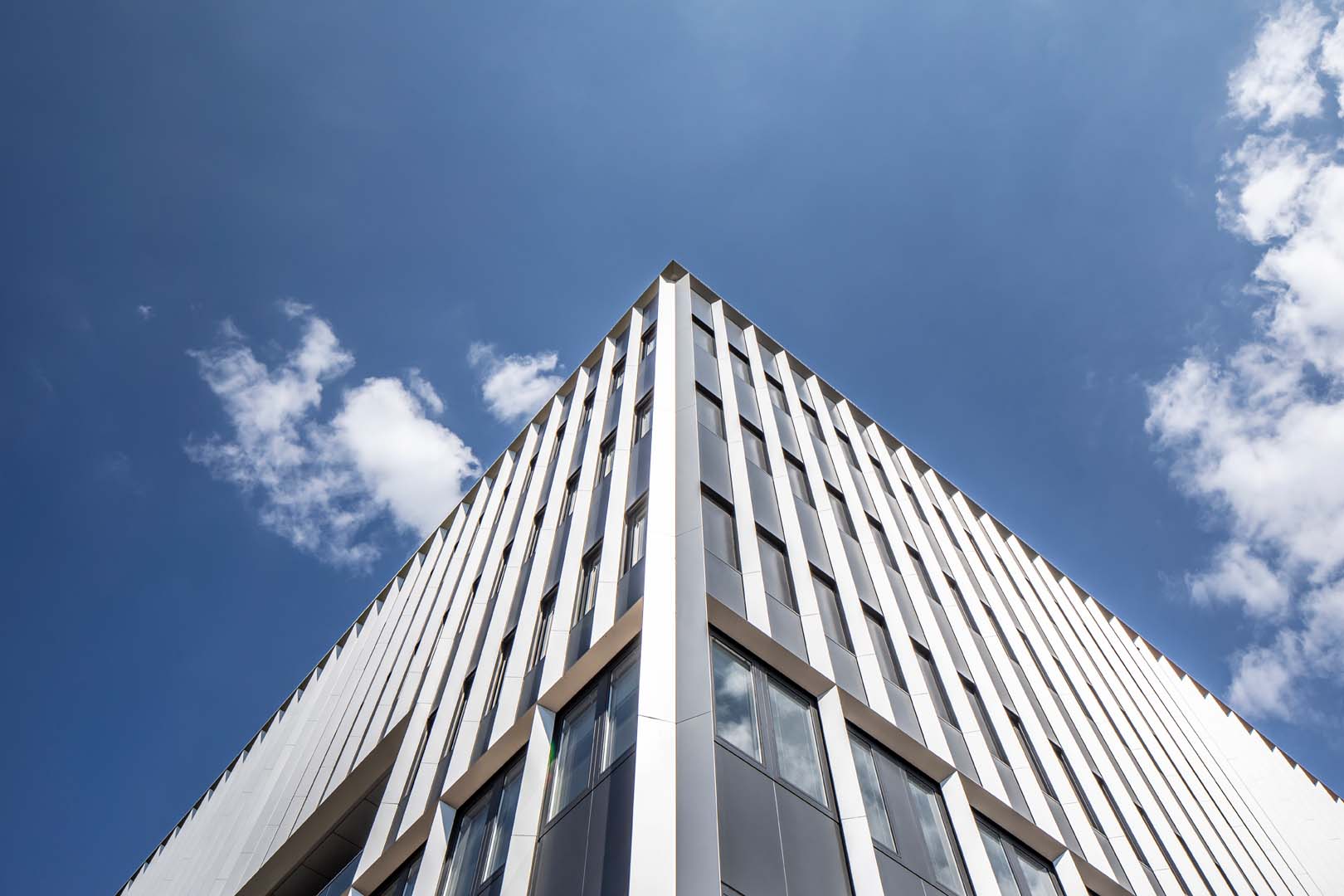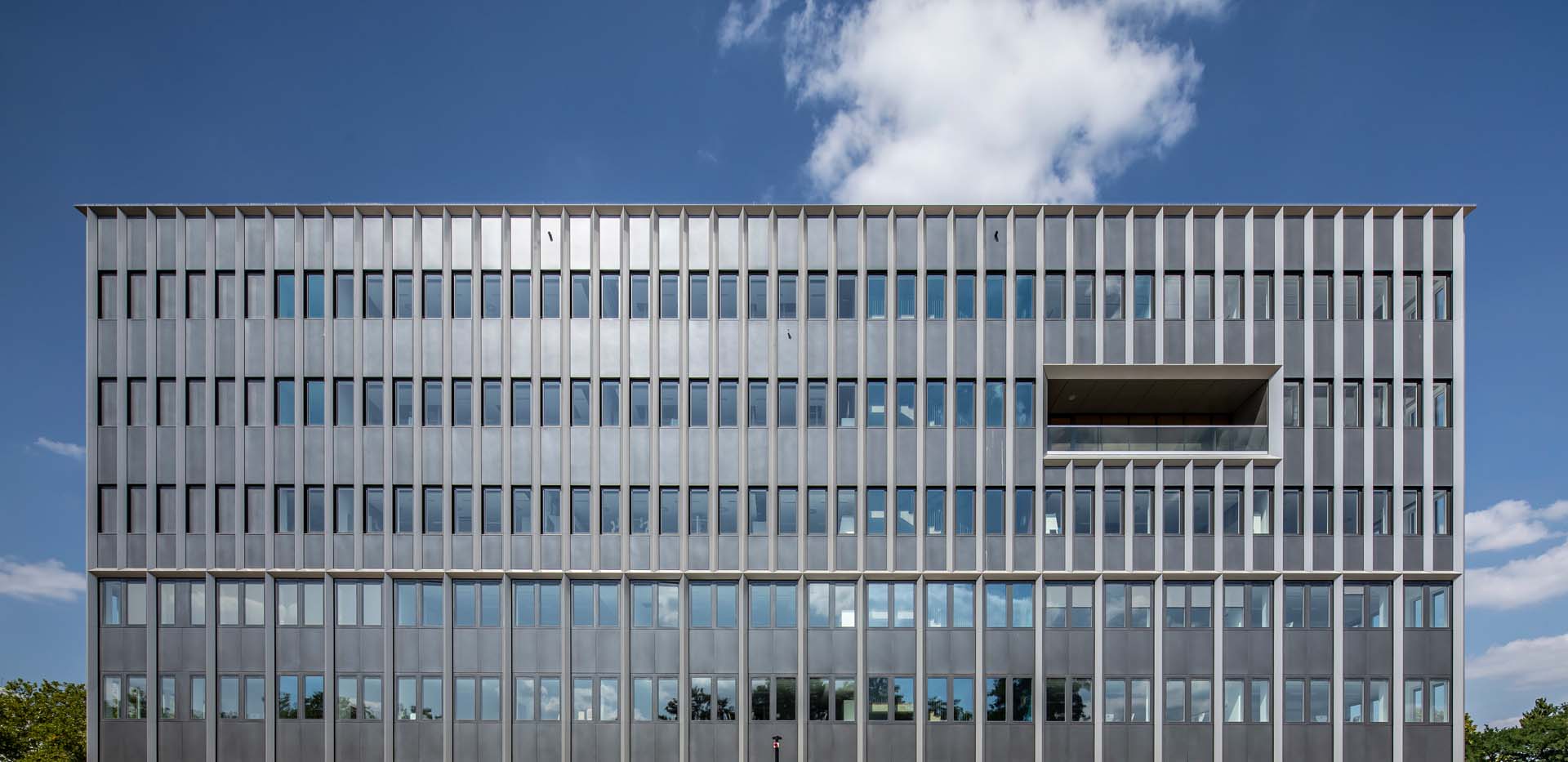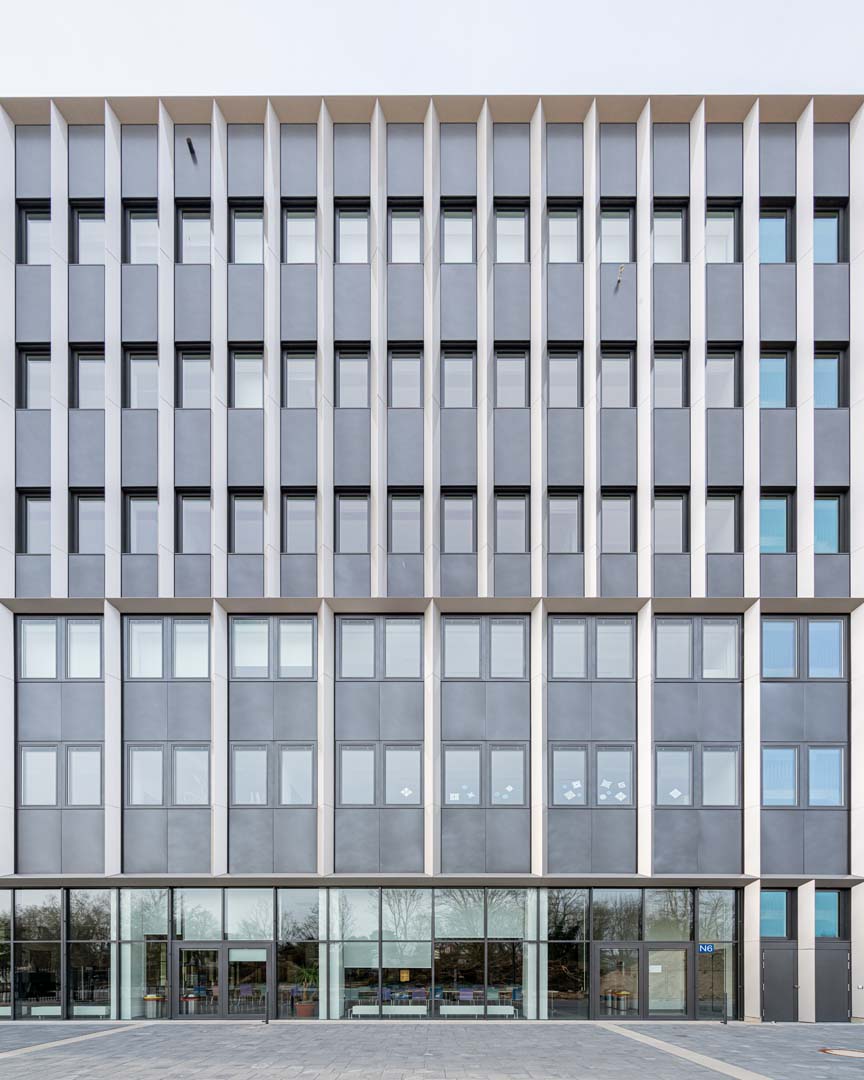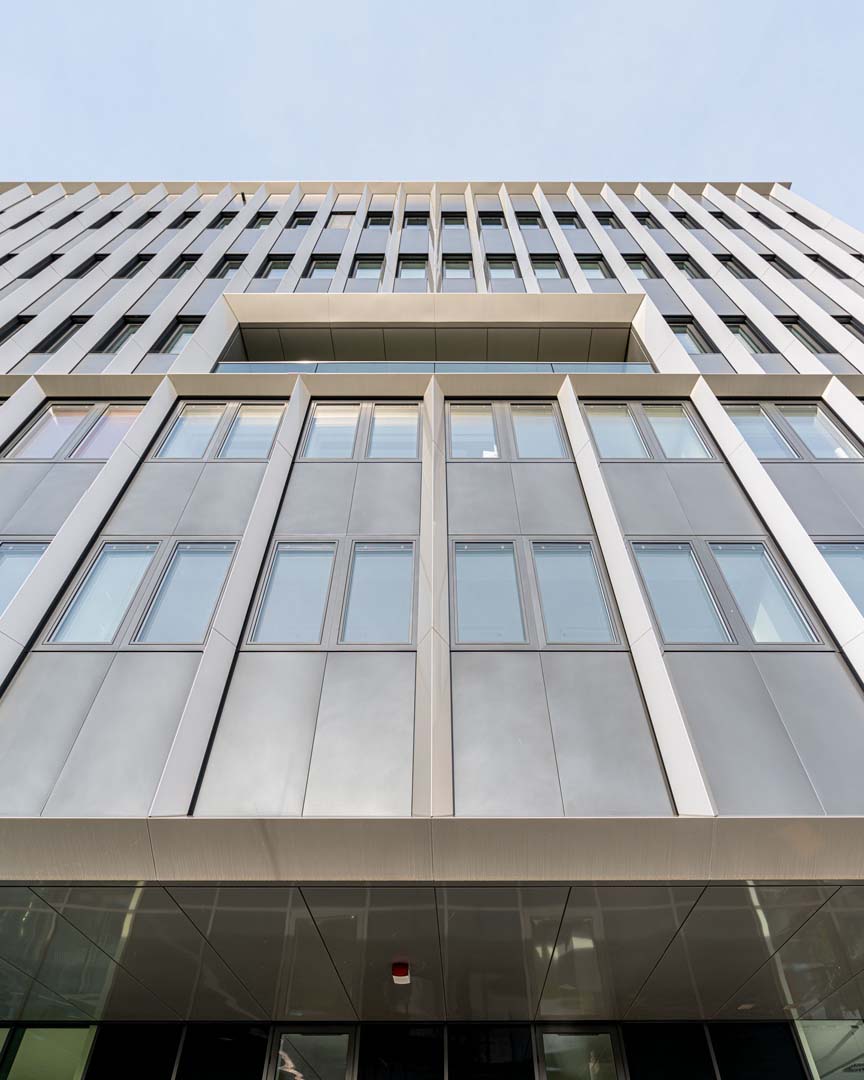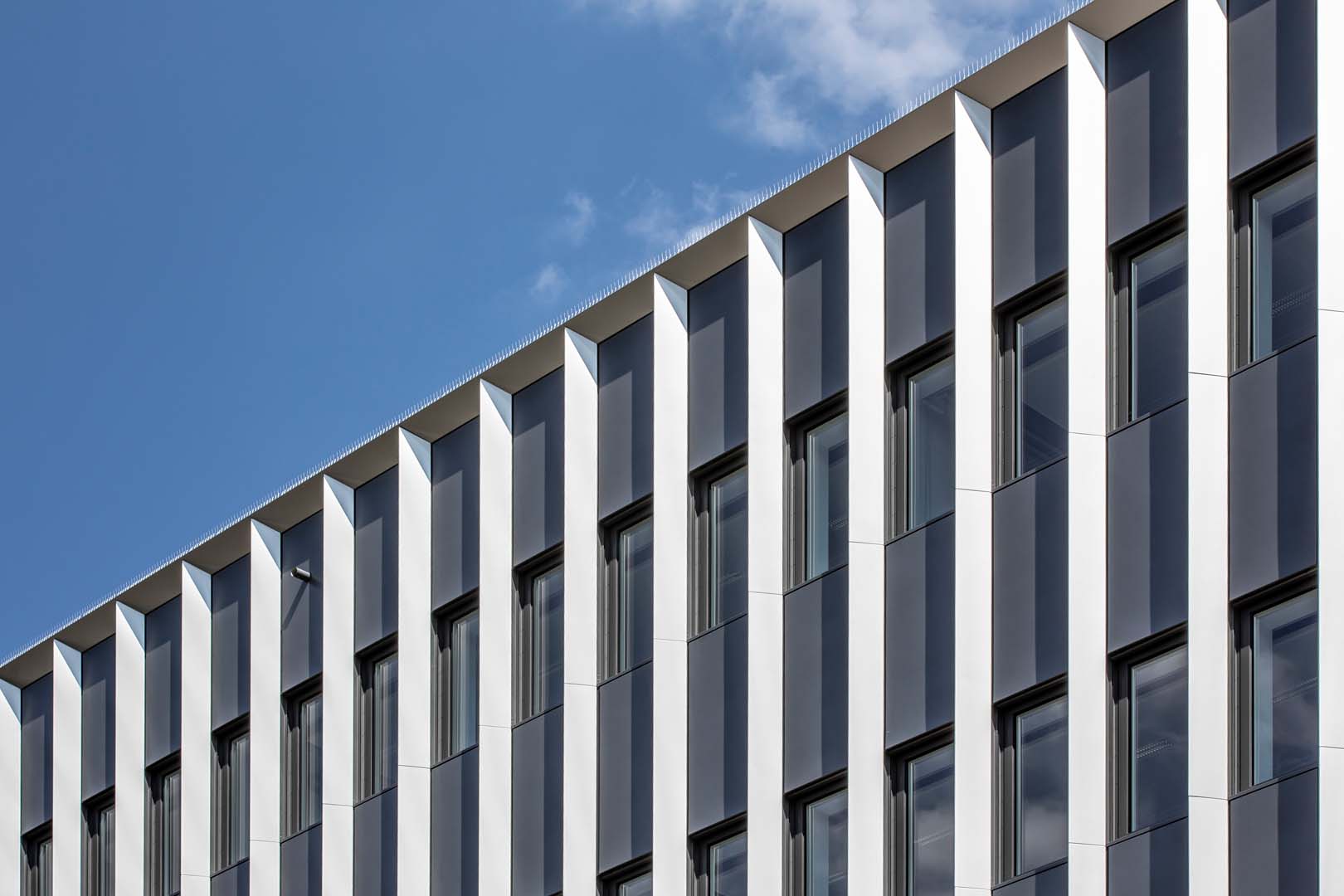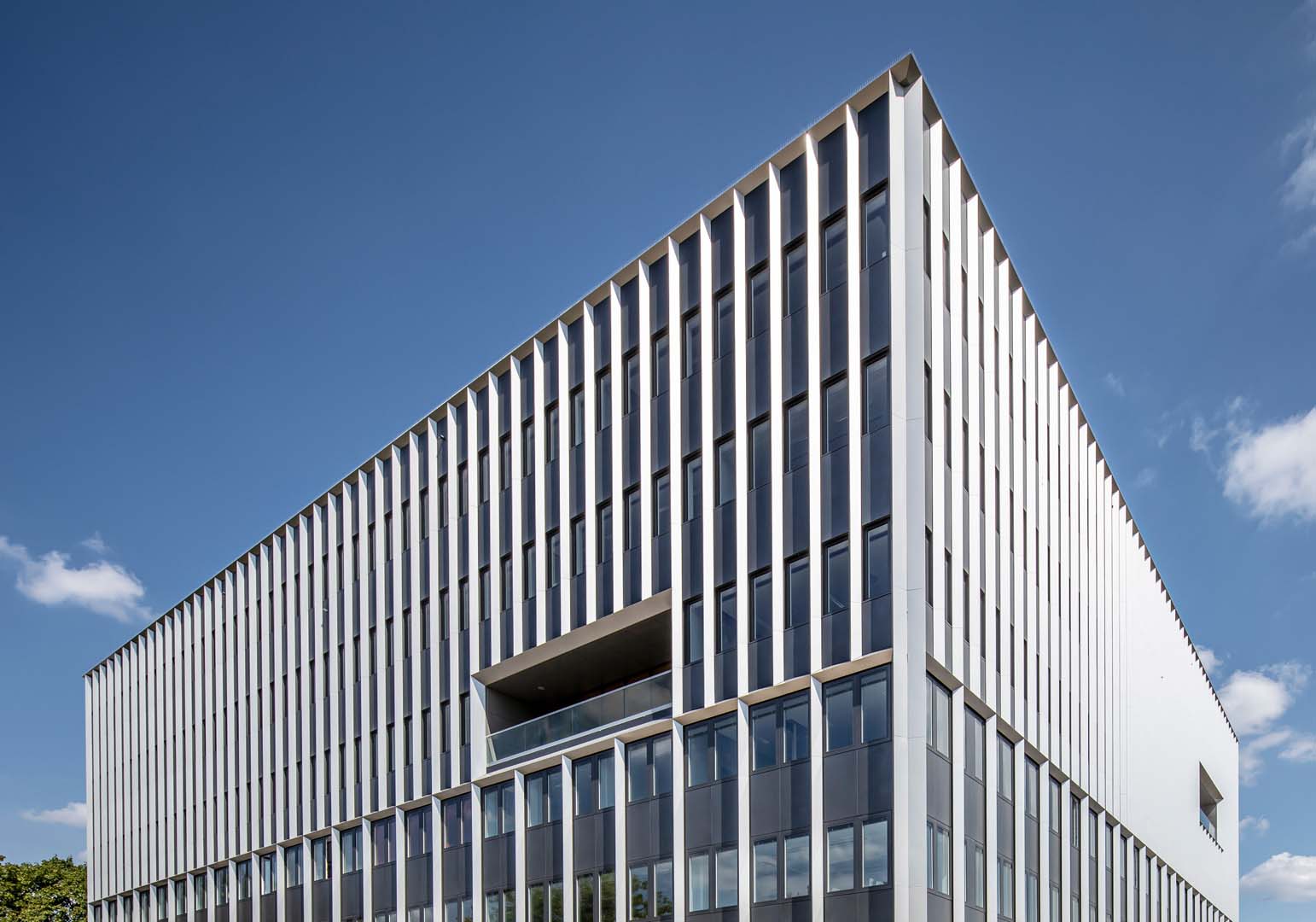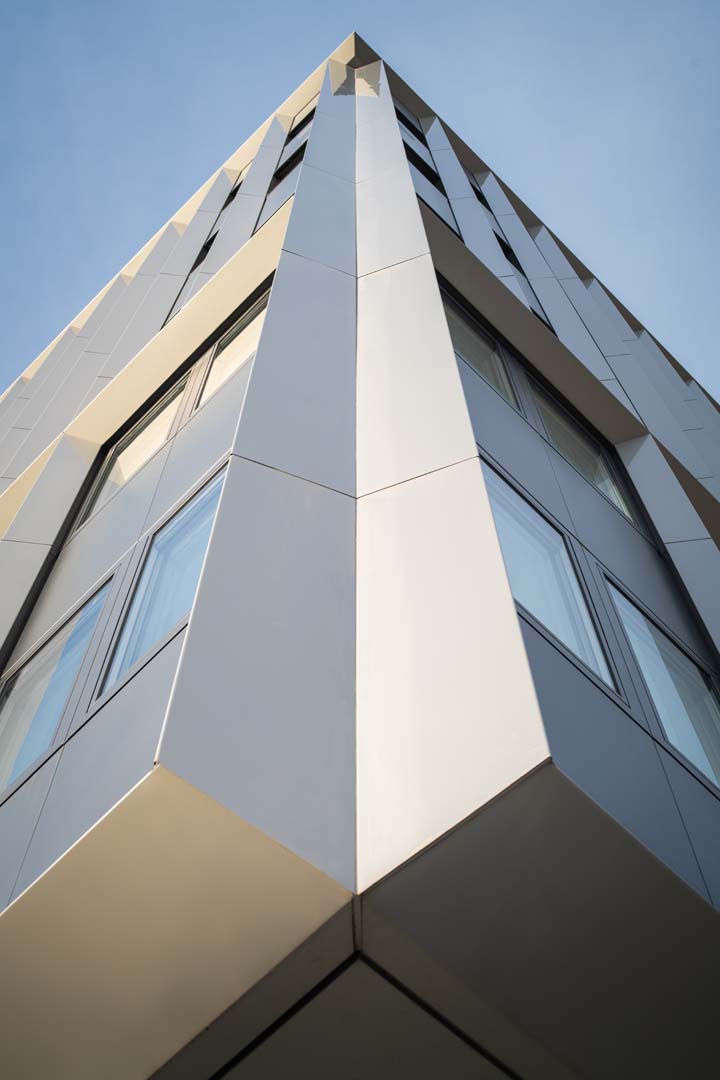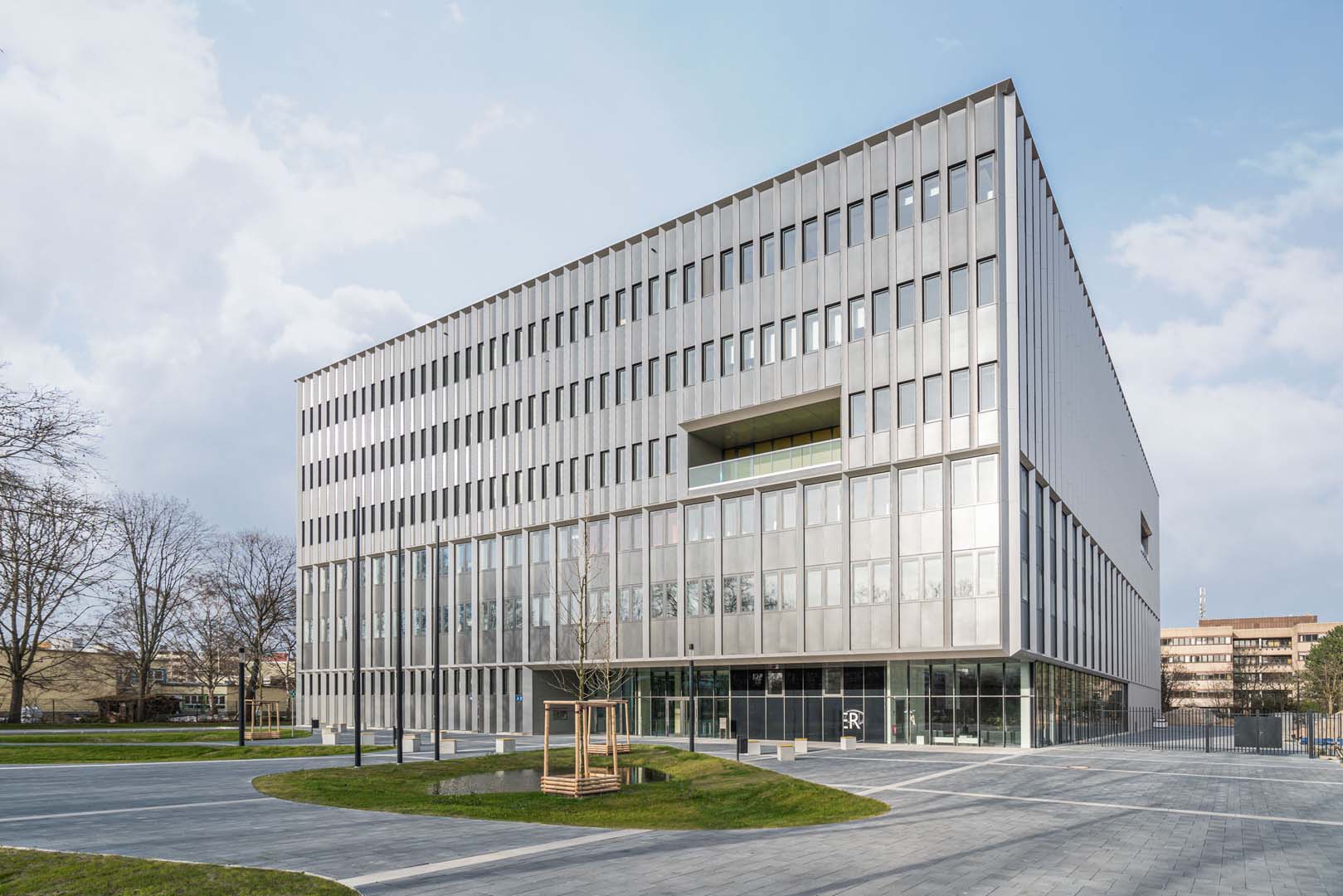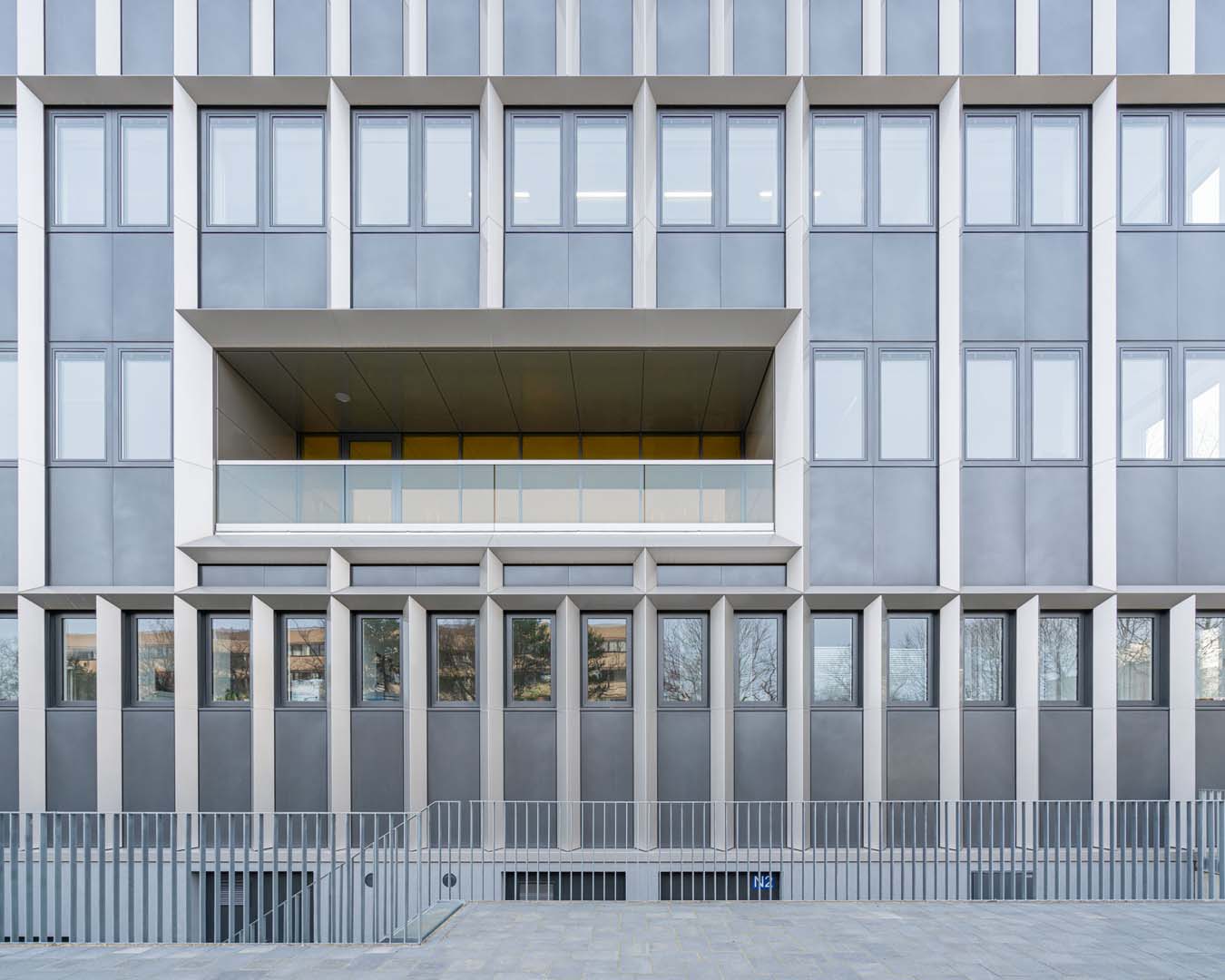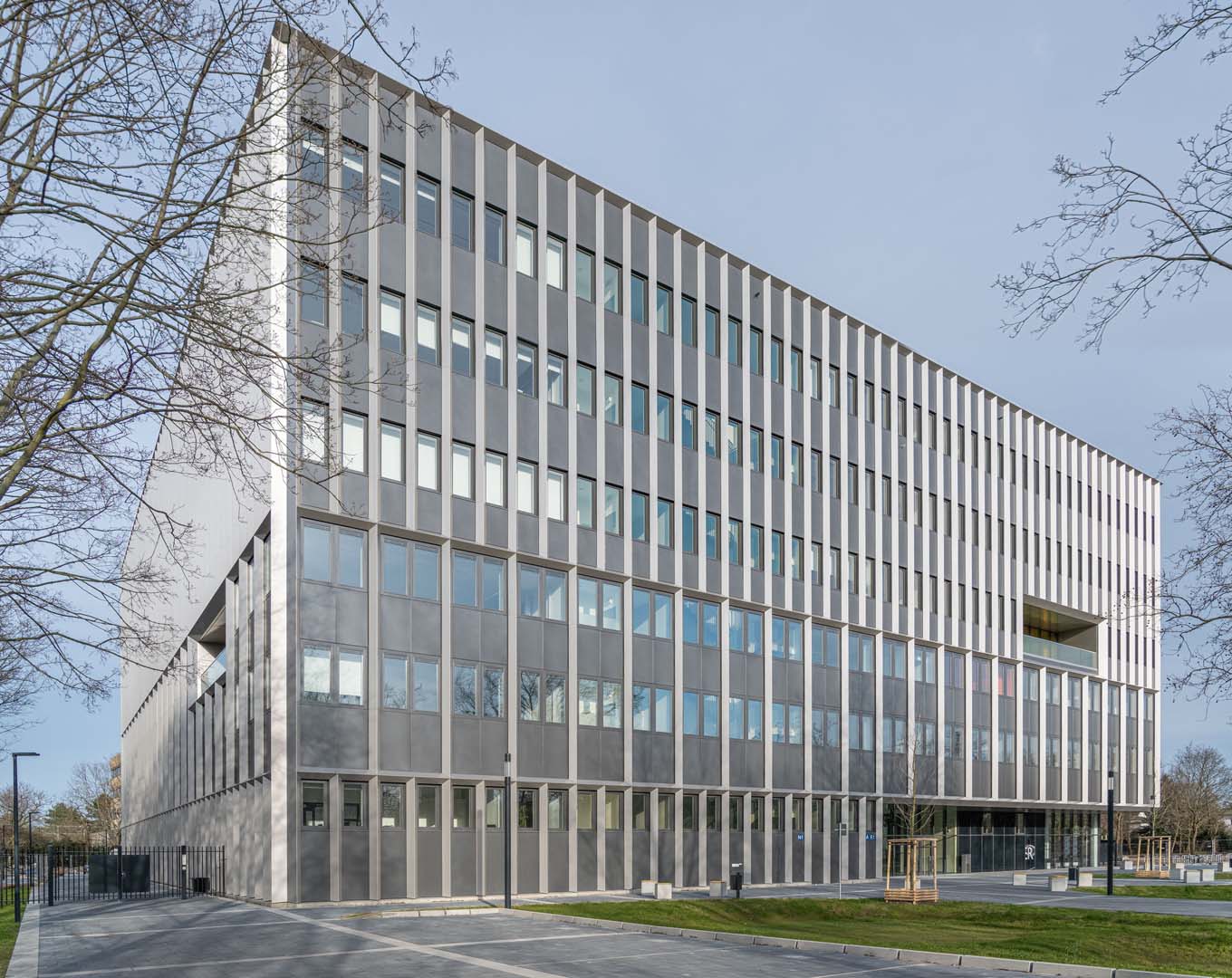 OSZLiseMeitner_©Markus Gröteke-architectureshooting_01
OSZLiseMeitner_©Felix Löchner_02
OSZLiseMeitner_©Felix Löchner_03
OSZLiseMeitner_©Felix Löchner_04
OSZLiseMeitner_©Felix Löchner_05
OSZLiseMeitner_©Markus Gröteke-architectureshooting_06
OSZLiseMeitner_©Markus Gröteke-architectureshooting_07
OSZLiseMeitner_©Felix Löchner_08
OSZLiseMeitner_©Felix Löchner_09
OSZLiseMeitner_©Markus Gröteke-architectureshooting_10
OSZLiseMeitner_©Felix Löchner_11
OSZLiseMeitner_©Markus Gröteke-architectureshooting_12
OSZLiseMeitner_©Markus Gröteke-architectureshooting_13
OSZLiseMeitner_©Markus Gröteke-architectureshooting_14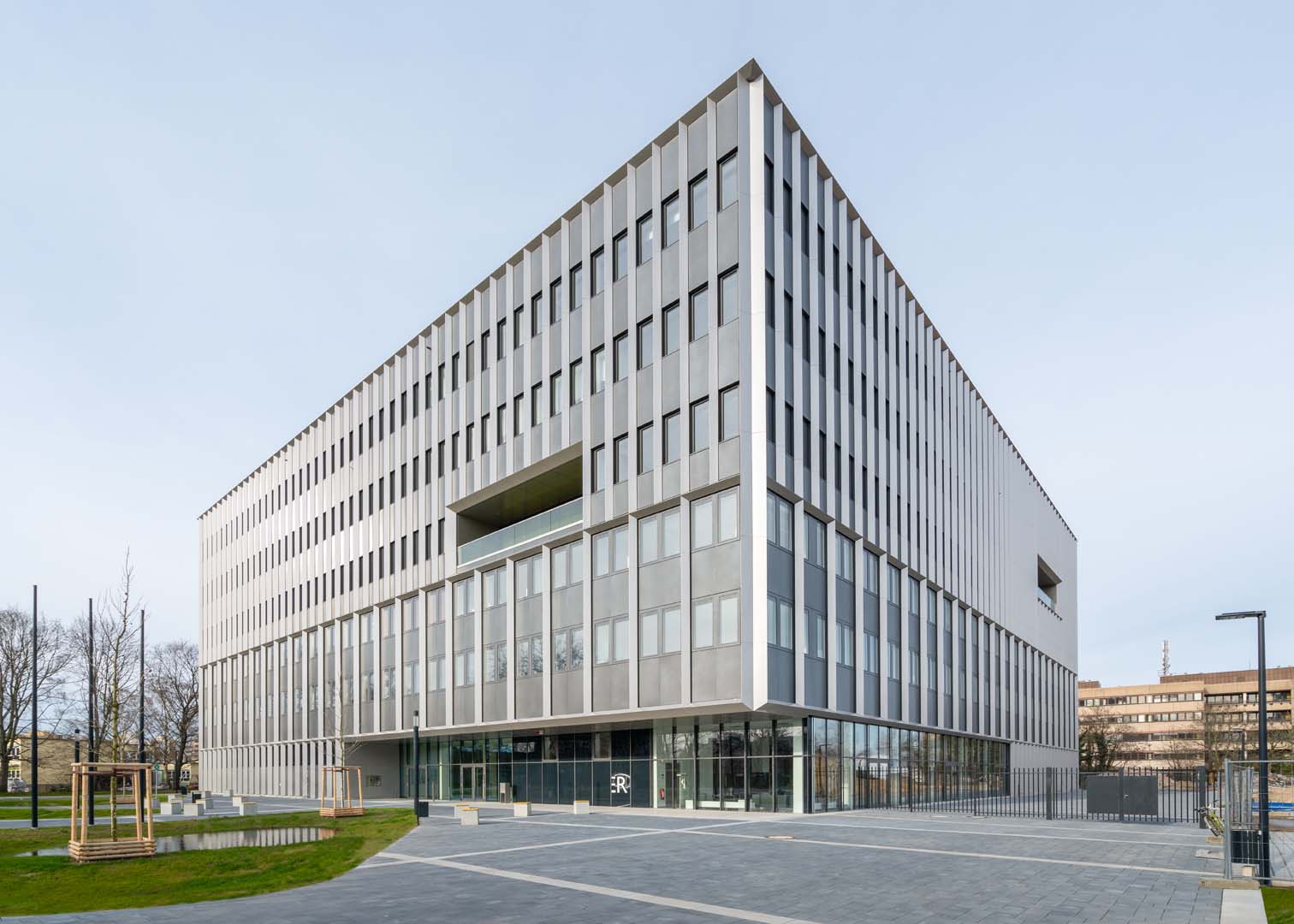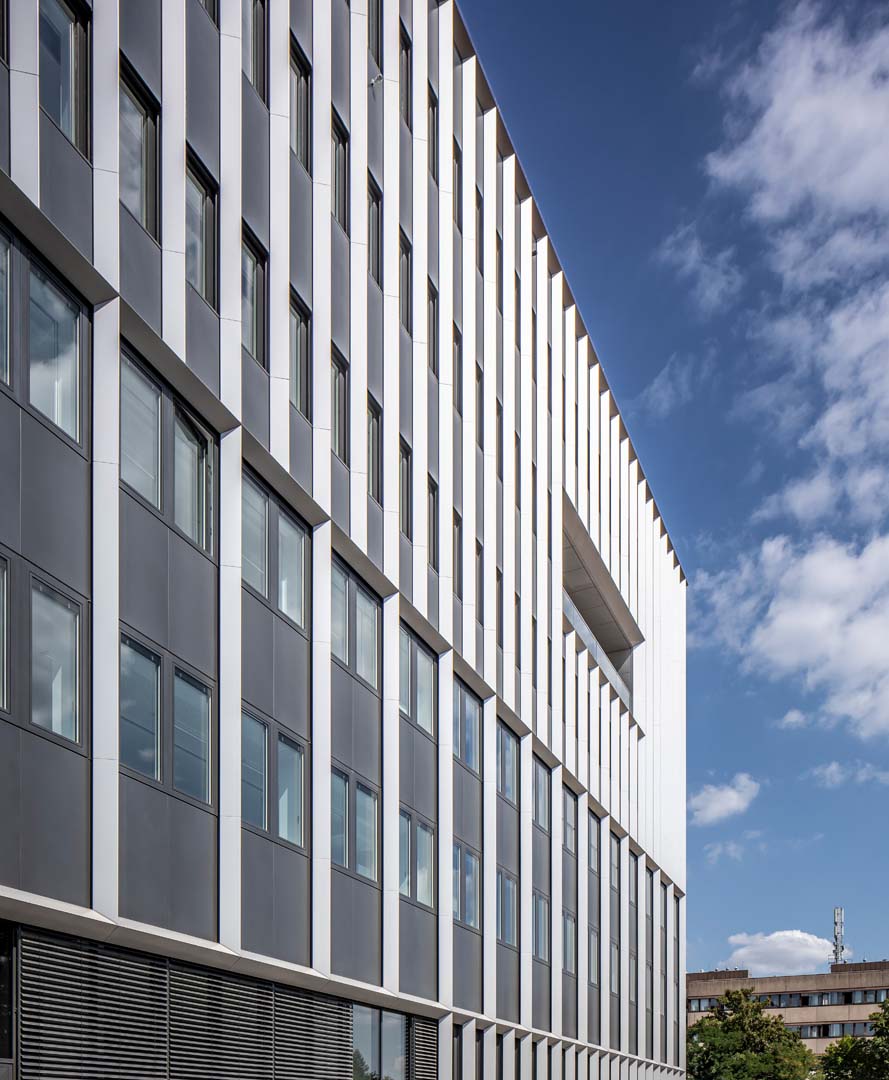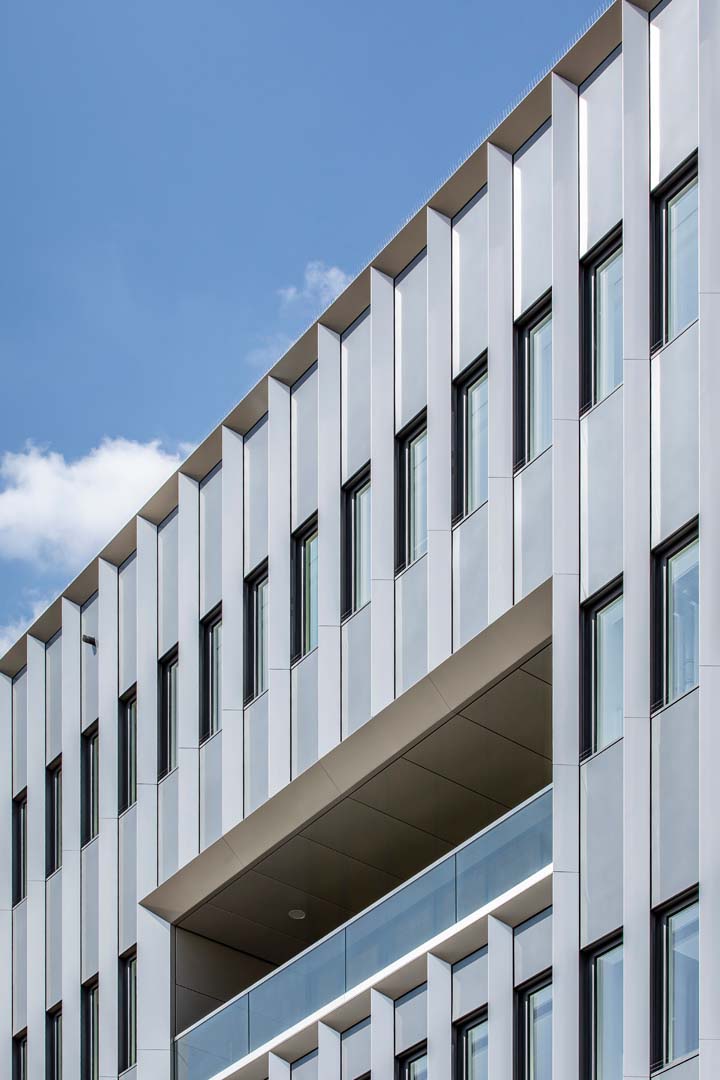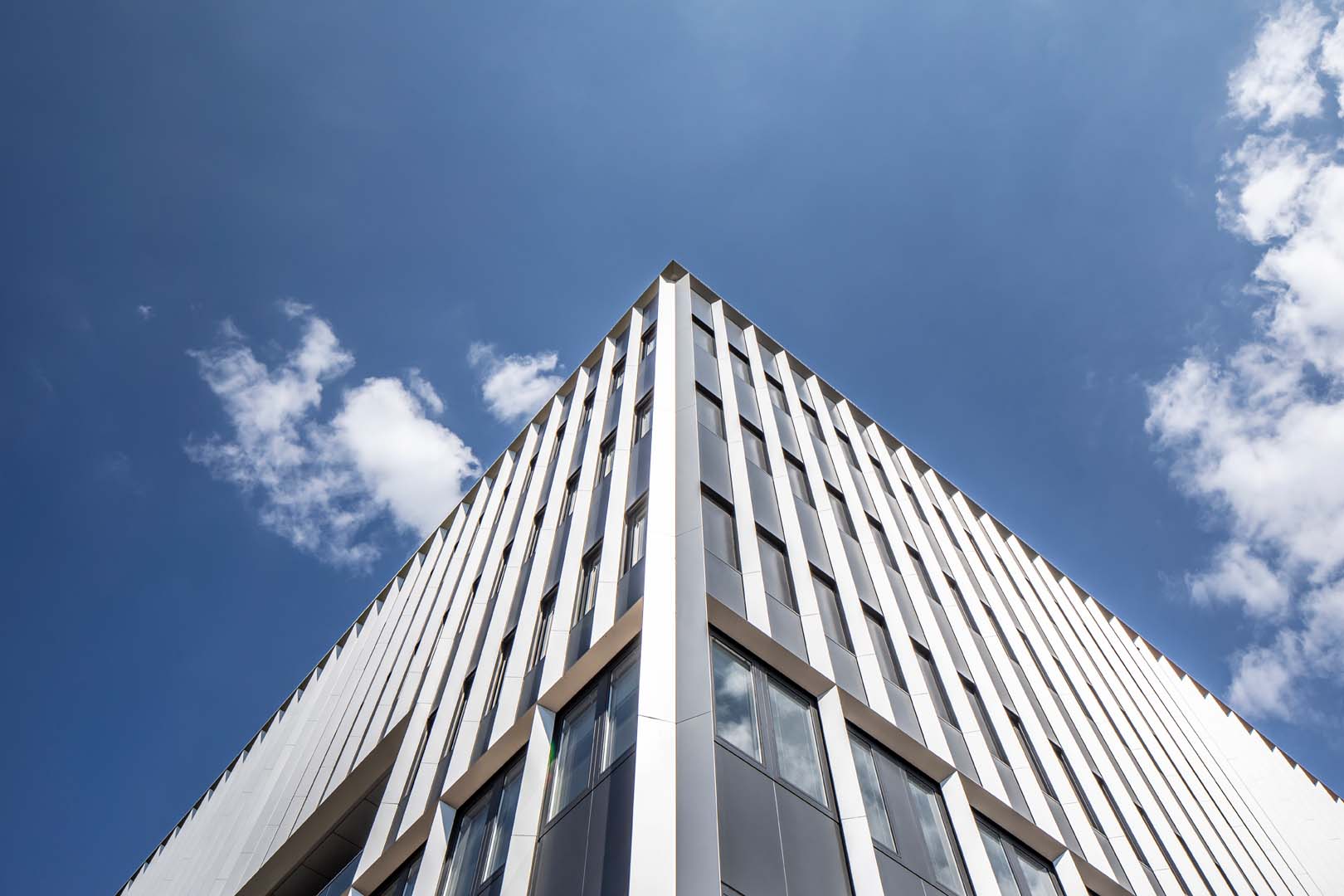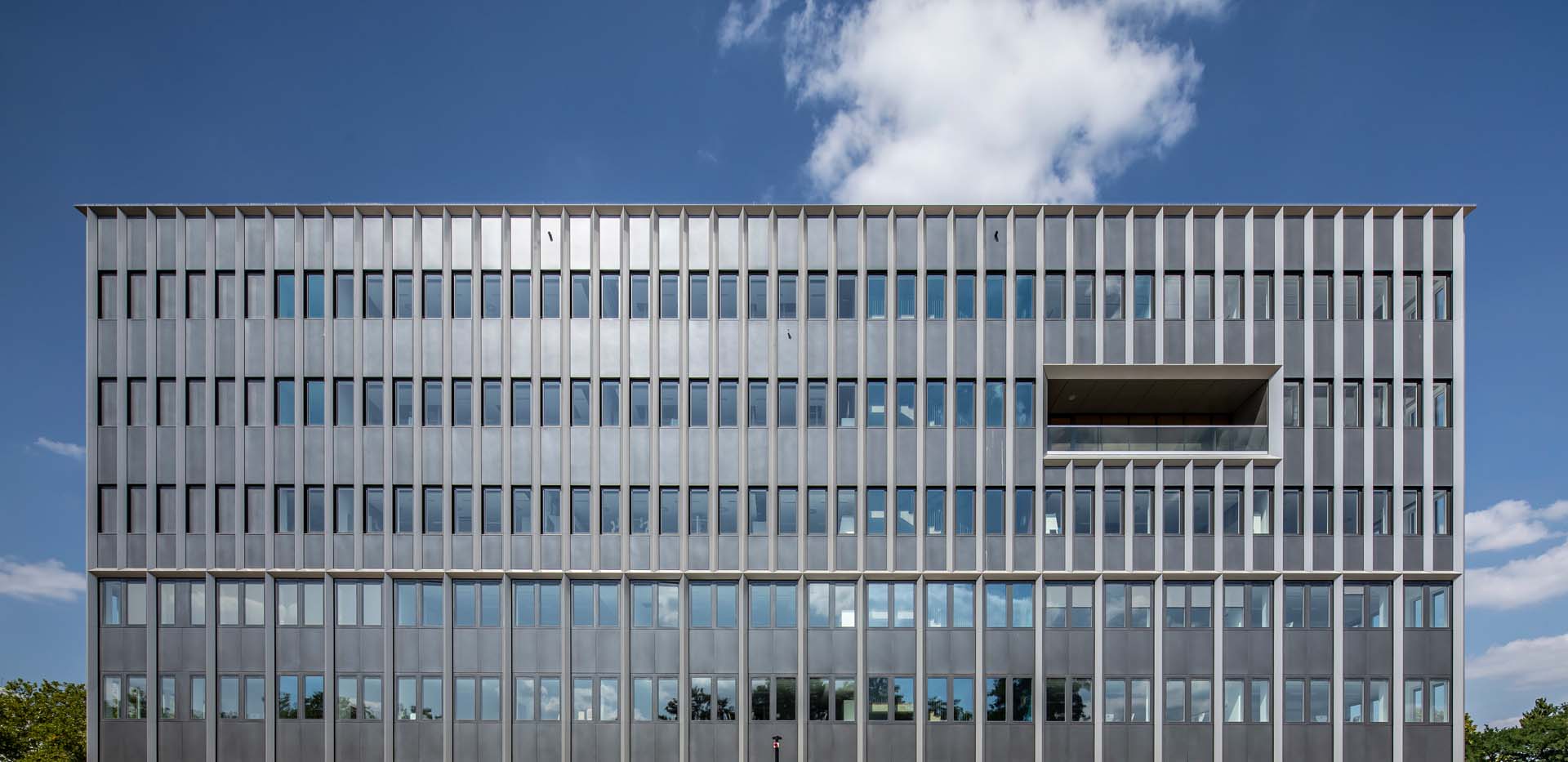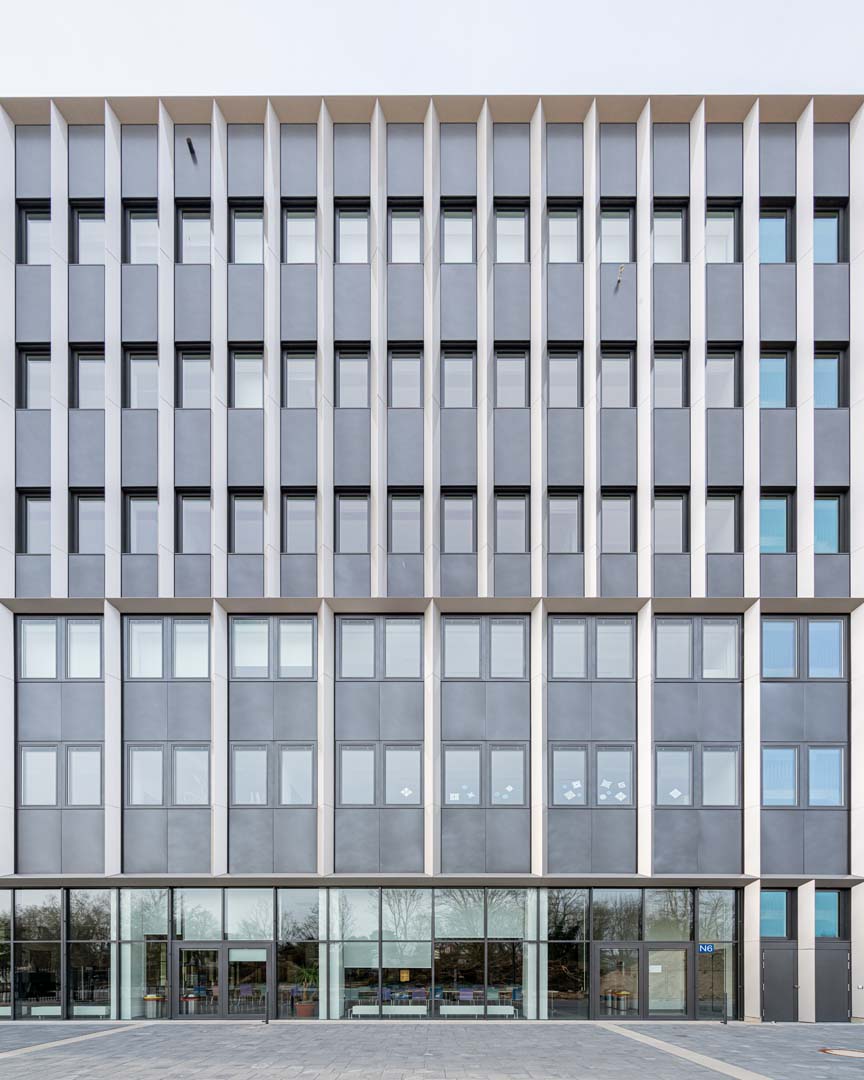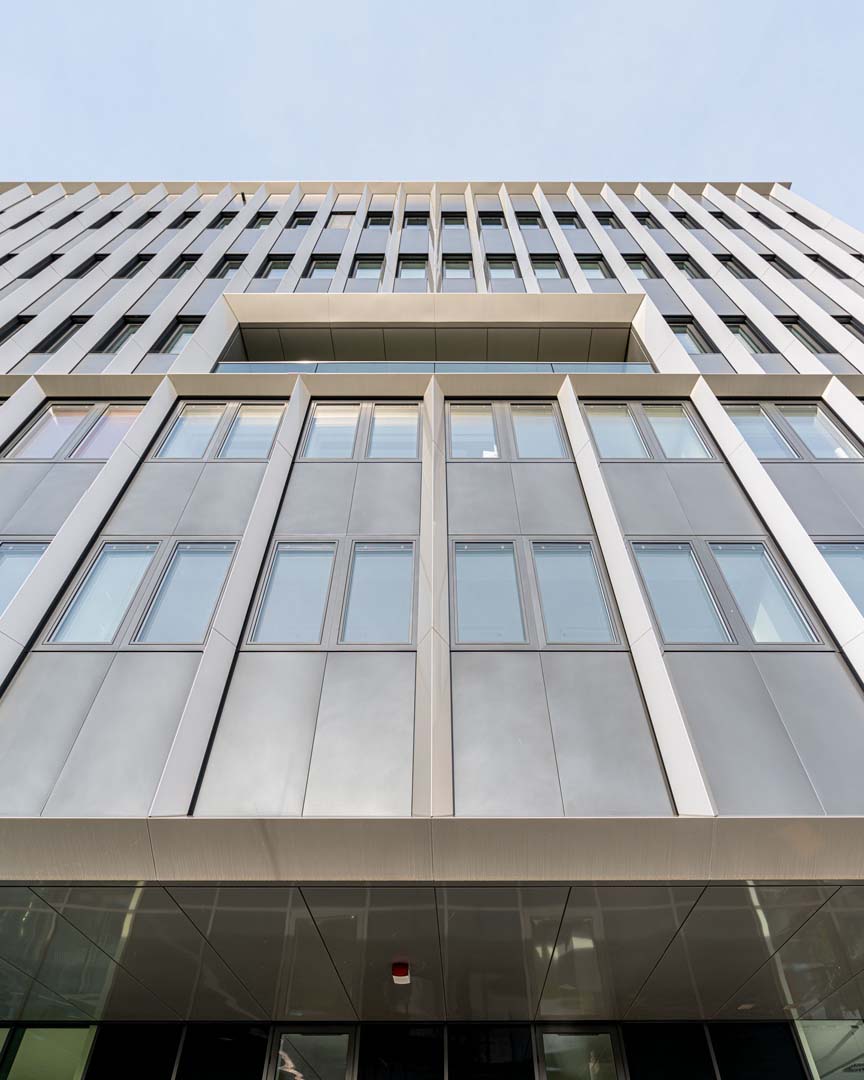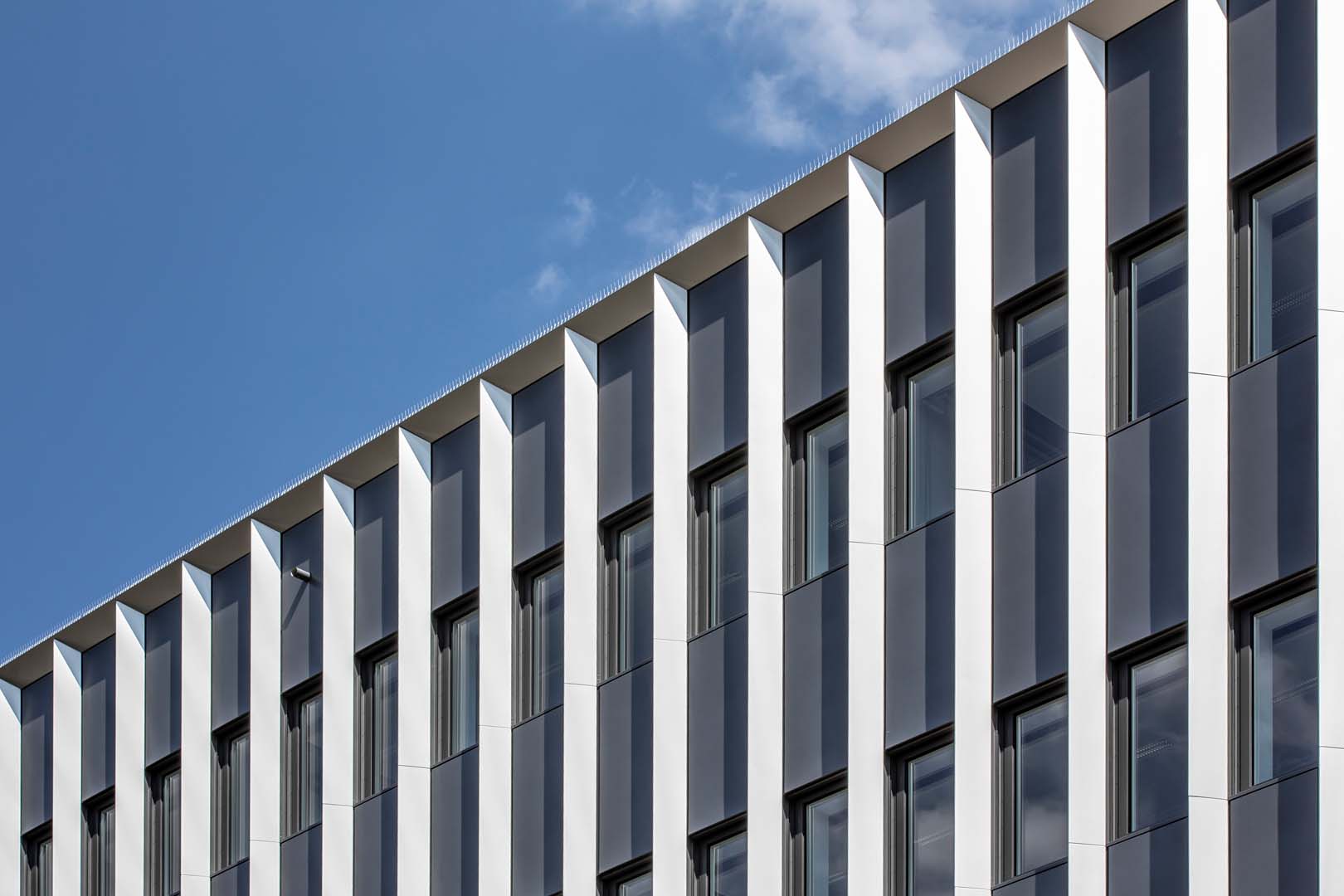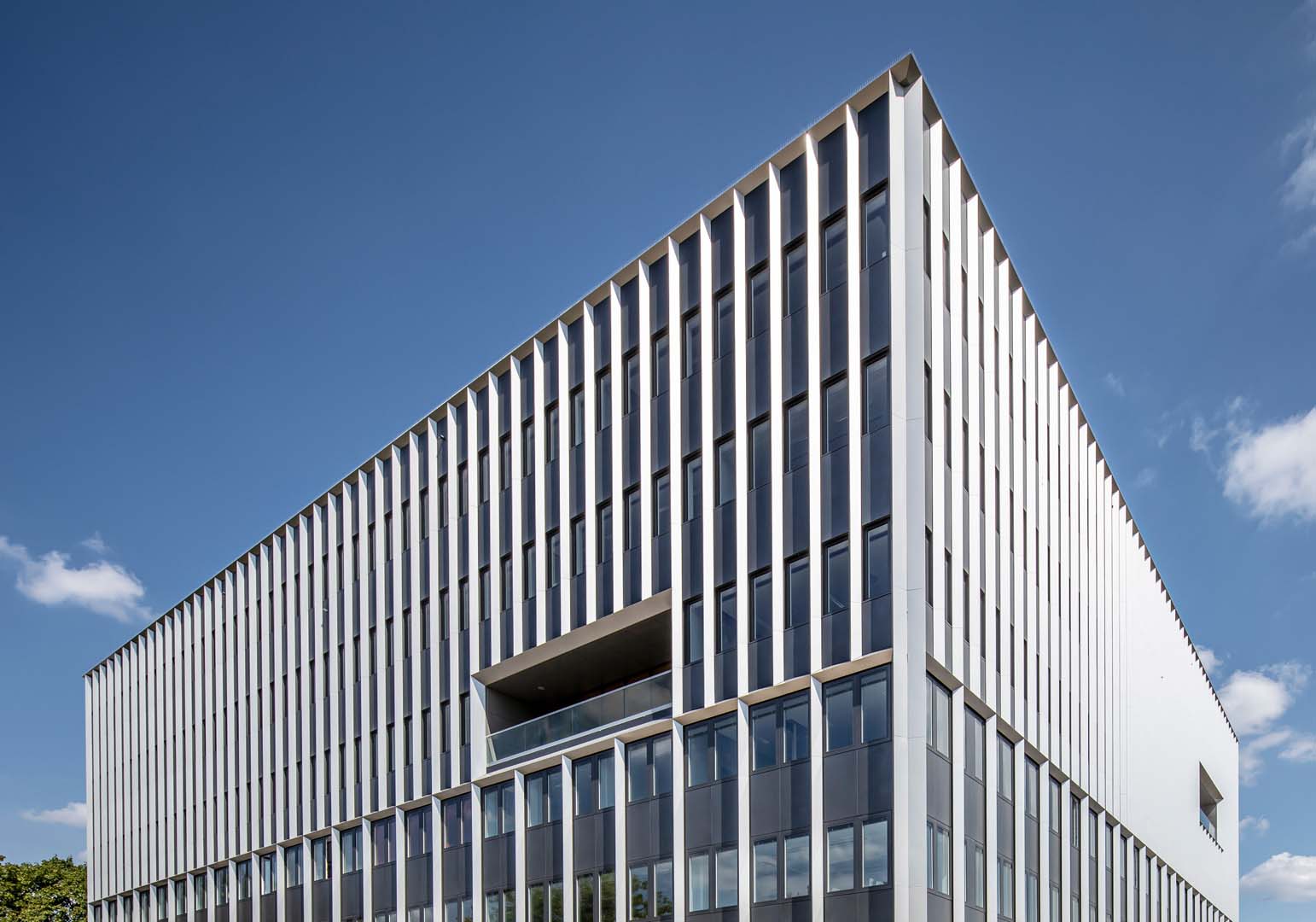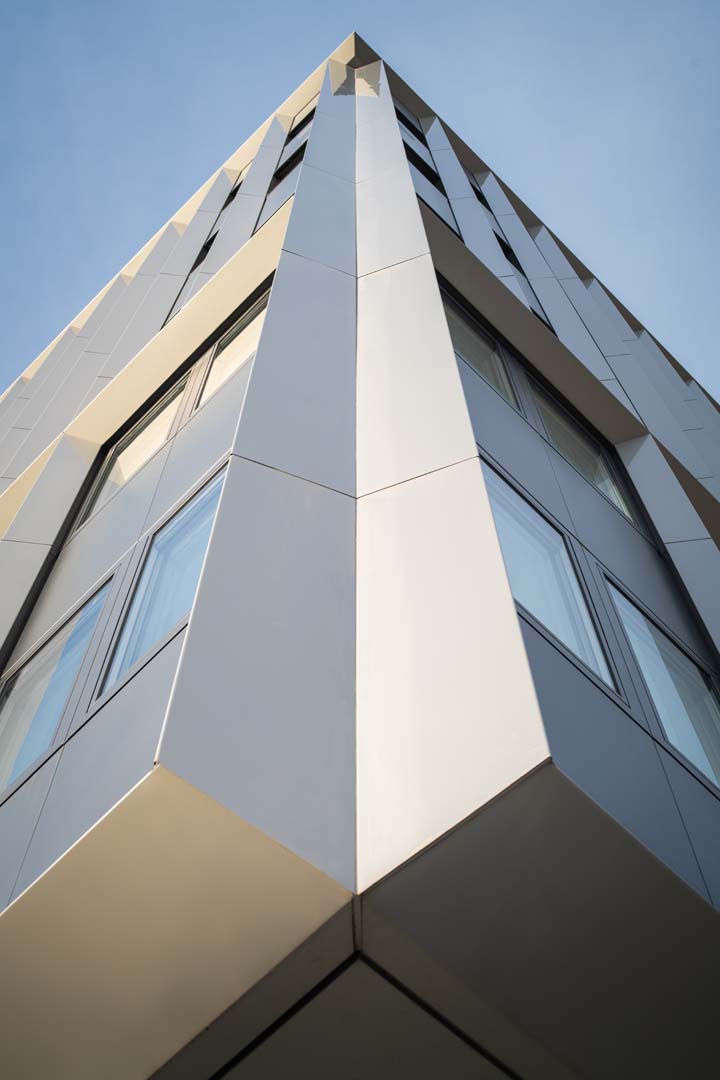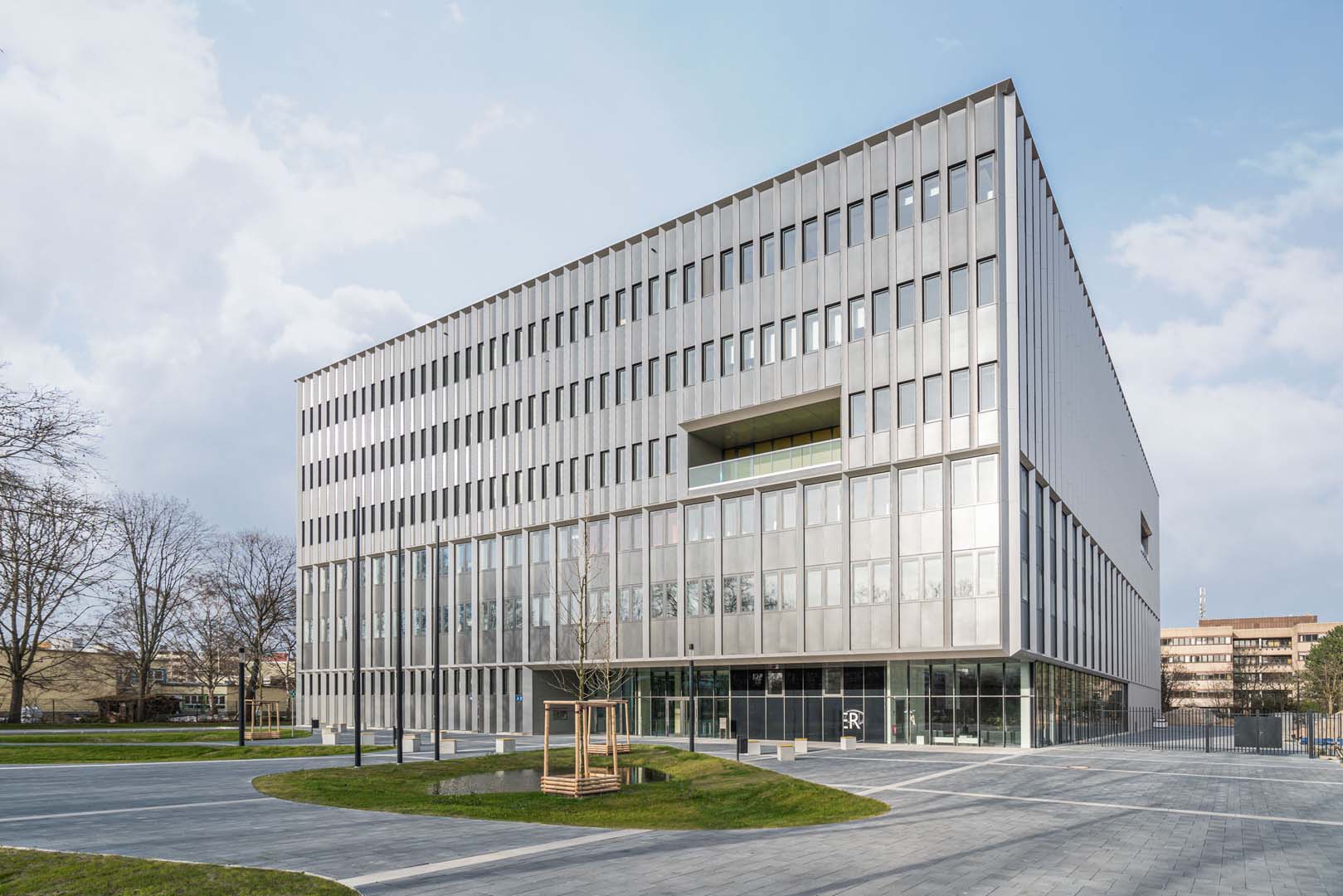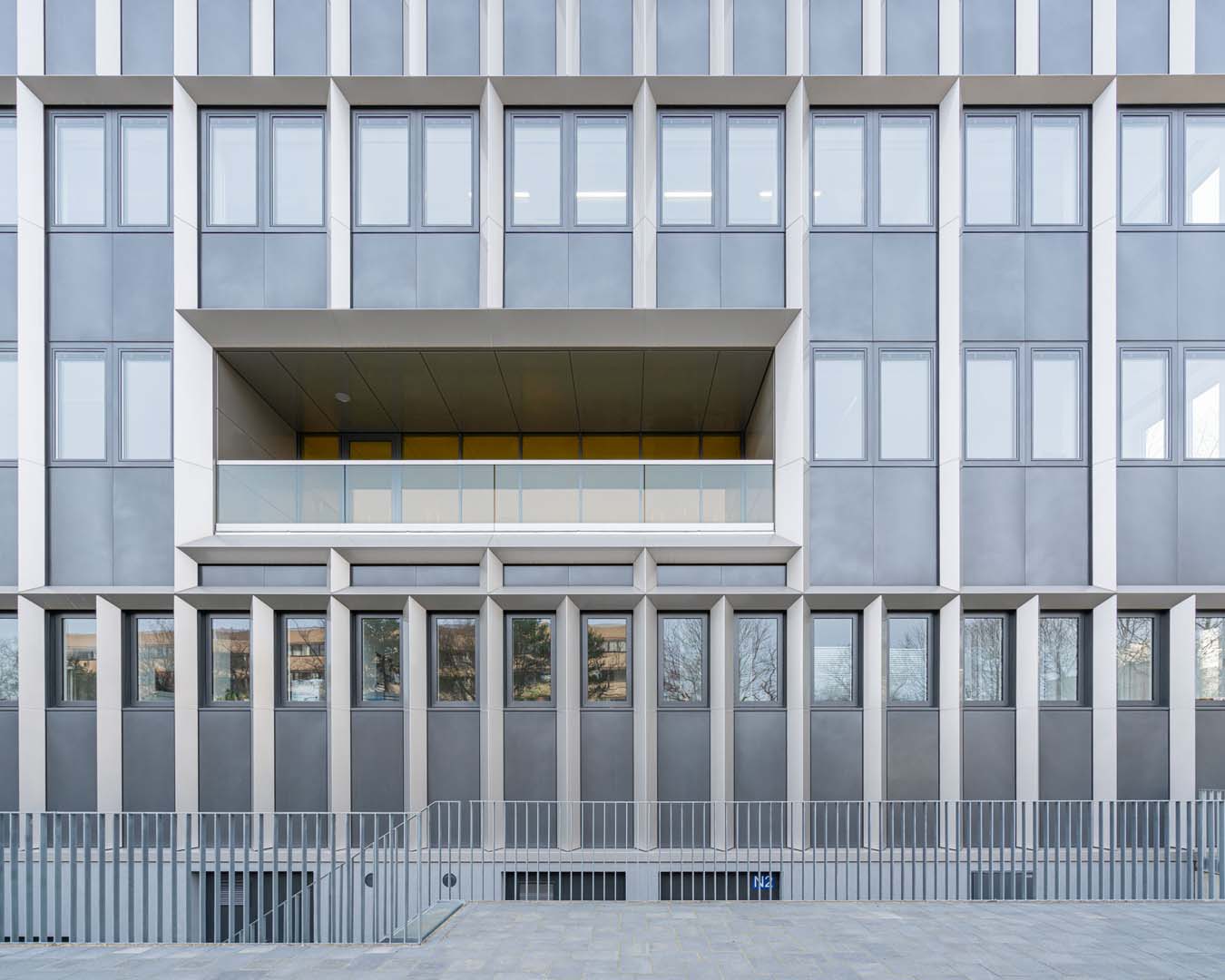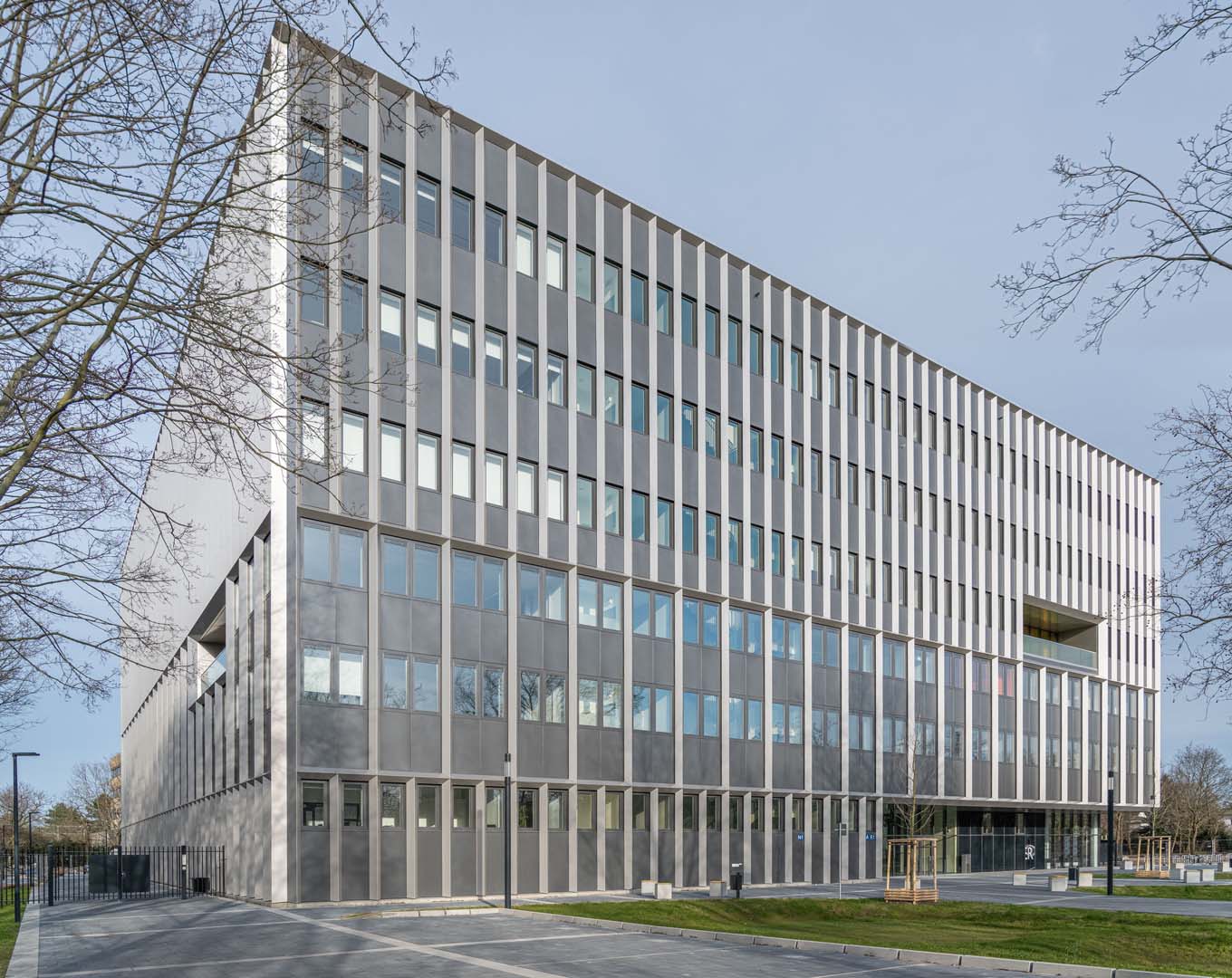 OSZ Lise-Meitner-School
BERLIN
Gebrüder Schneider implemented the design by Numrich Albrecht Klumpp Architekten for the building envelope of the Lise Meitner School for the Berlin Senate Department for Urban Development and Housing. In addition to a rear-ventilated aluminium rainscreen cladding with pilaster strips, we designed, manufactured and installed wood and aluminium windows, some of which came with solar protection systems, all the external doors and a mullion and transom facade were made of aluminium.
On the inside: Open, communicative architecture. The Austrian scientist Lise Meitner studied and researched in Berlin for many years. It is fitting that the Lise Meitner School in Berlin's Neukölln district, which is also the competence centre for natural science in the Berlin school scene, bears the name of this important nuclear physicist. In 2012 the local architect's office Numrich Albrecht Klumpp Architekten succeeded in winning the competition for the new building, and in 2019 the 6-storey cube was inaugurated. While the building with the structuring metal pilaster strips still has a strictly technical appearance on the outside, it surprises on the inside by means of an airy, spiral arrangement of the open staircases and foyers.
On the outside: tightly-gridded facade. The differing arrangement of the pilaster strips on the outer skin reflects the use of the building. Classes are held on the first and second floors. The rooms on these floors are filled with light and ventilated naturally. Accordingly, the pilaster strips on the facade are positioned further apart than on the three floors above with around 30 mechanically ventilated laboratories in which pupils who are gifted in the scientific disciplines from throughout the city, conduct research and experiments.
BUILDING CONTRACTOR
Senate Department for Urban Development and Housing, Berlin
ARCHITECT
Numrich Albrecht Klumpp Architekten BDA, Berlin
PROJECT PERIOD
2016 - 2019
FACADE AREA
6.500 m²
TYPE OF CONSTRUCTION
wood and aluminium windows, aluminium mullion and transom facade and rear-ventilated aluminium rainscreen cladding with pilaster strips and loggias on every level, doors, sun protection systems, exposed concrete base prefabricated parts