Rathbone Square – London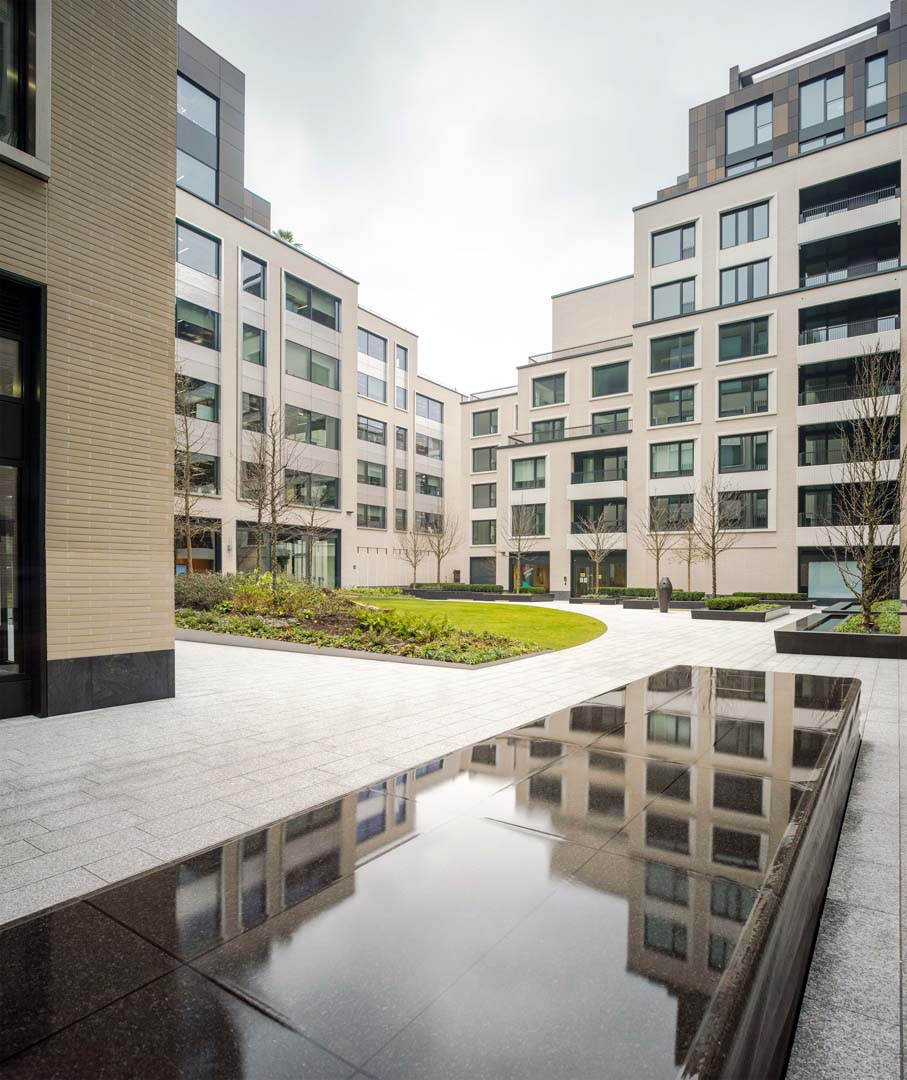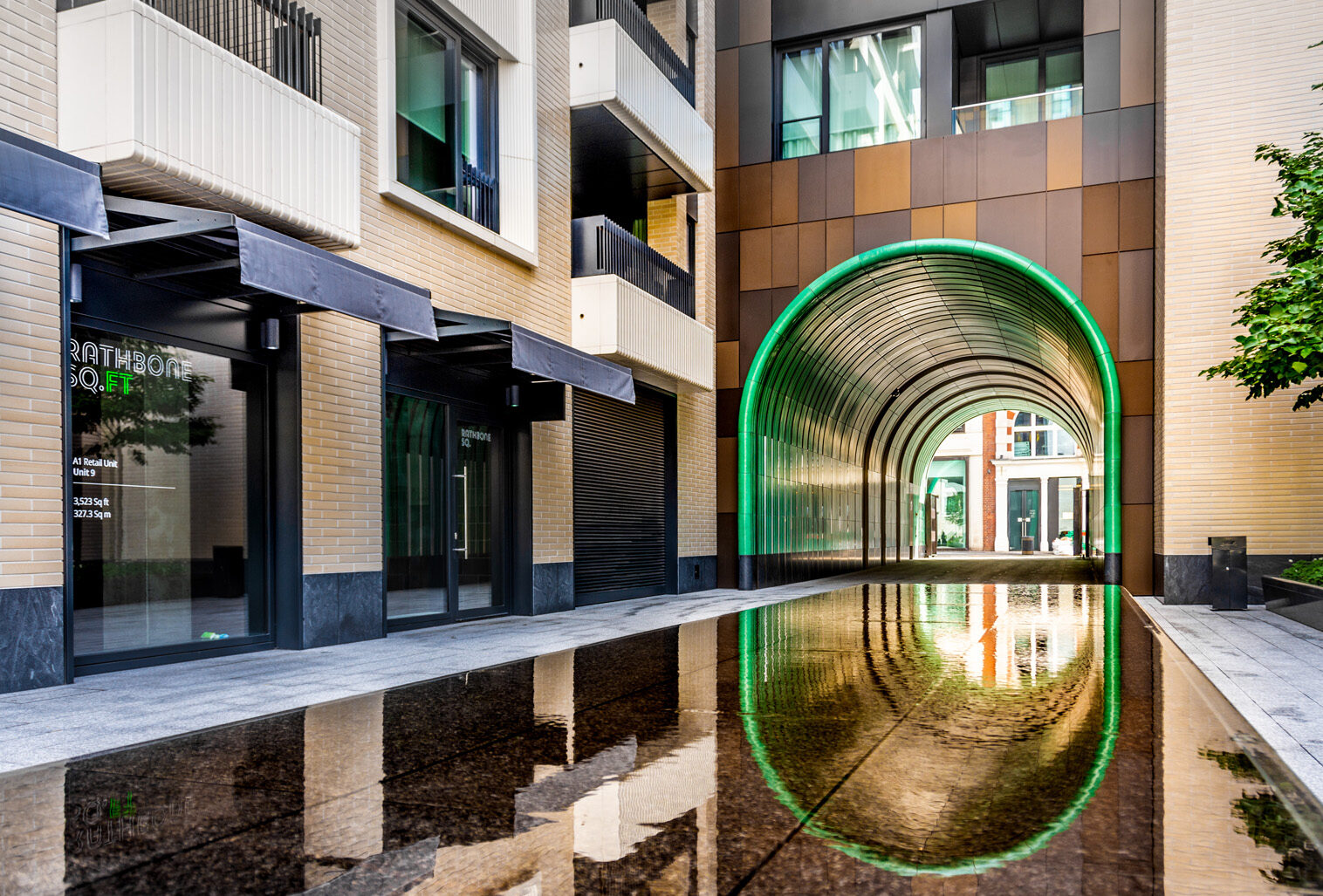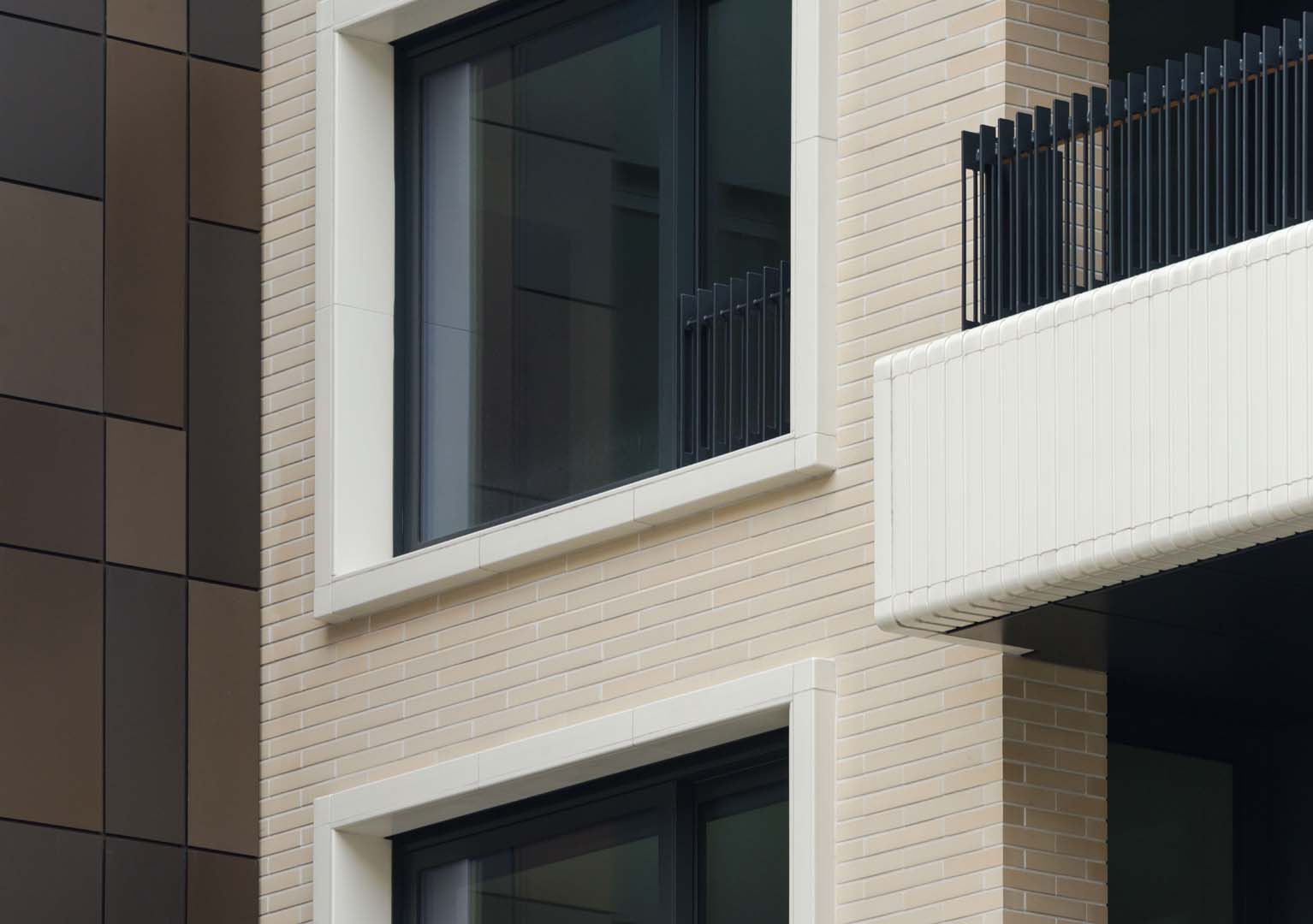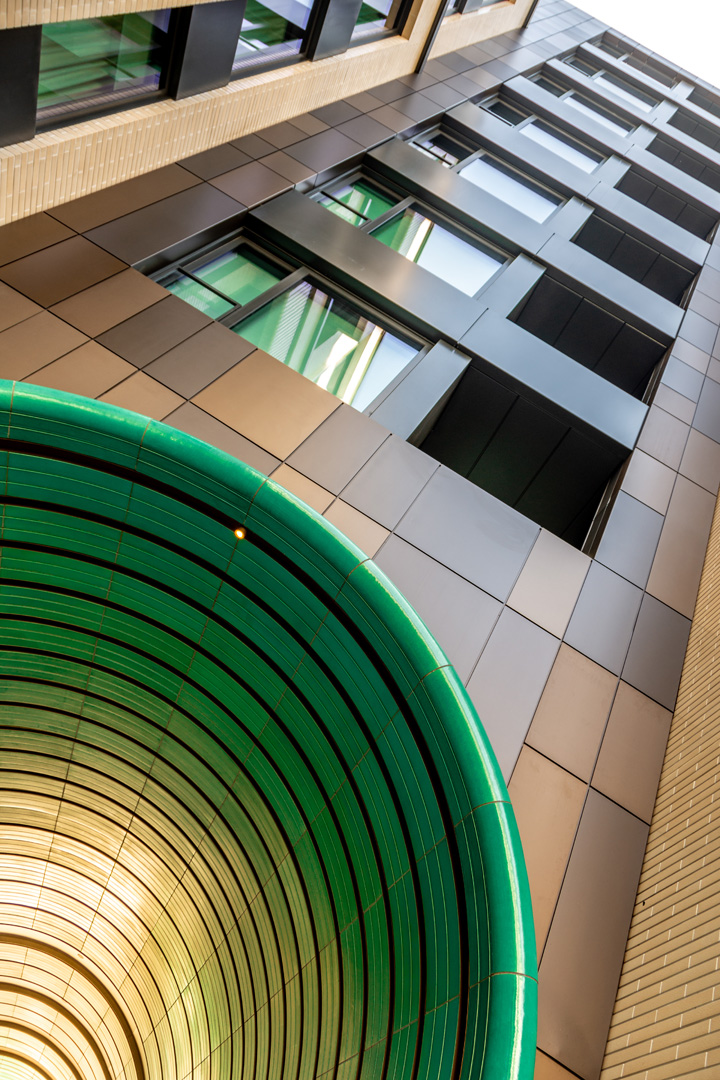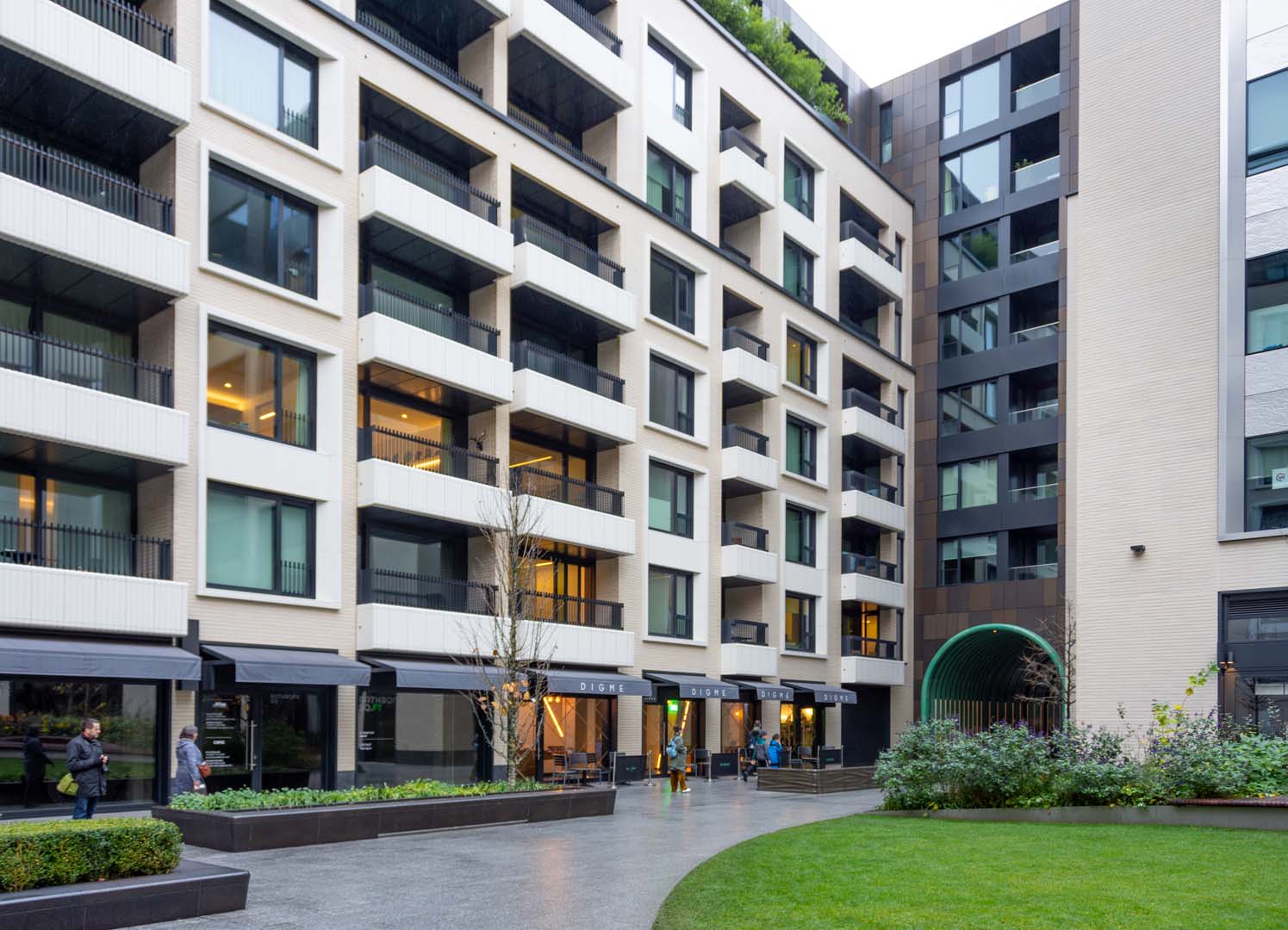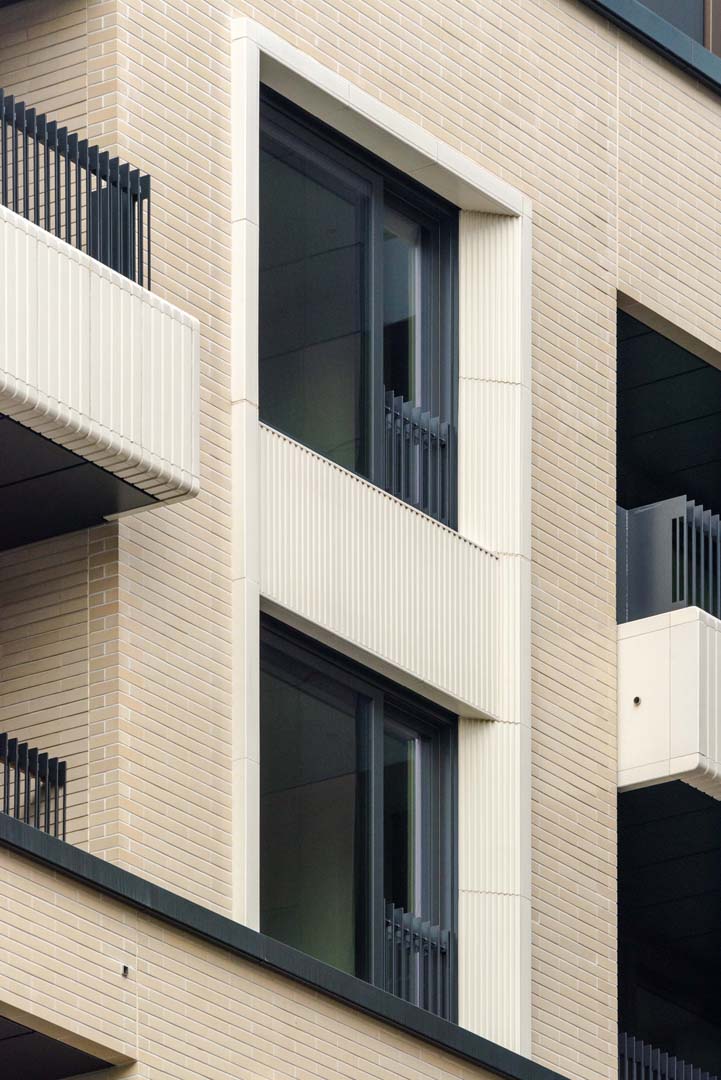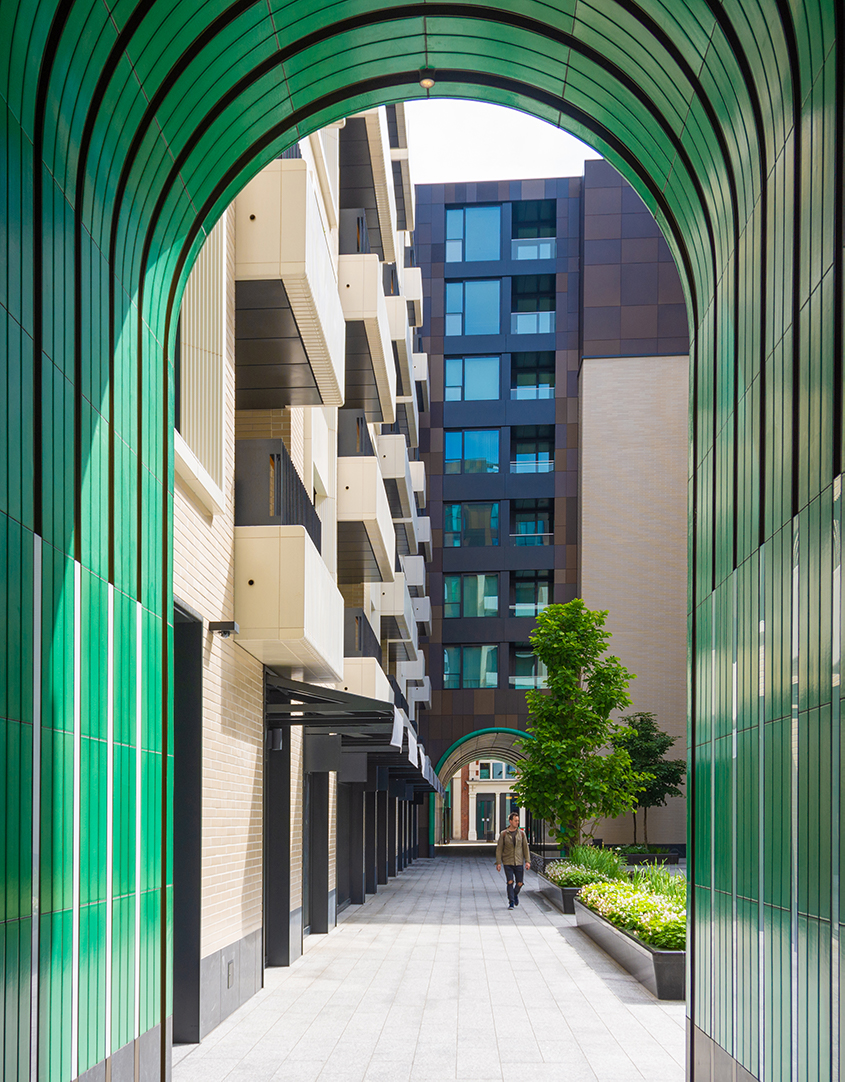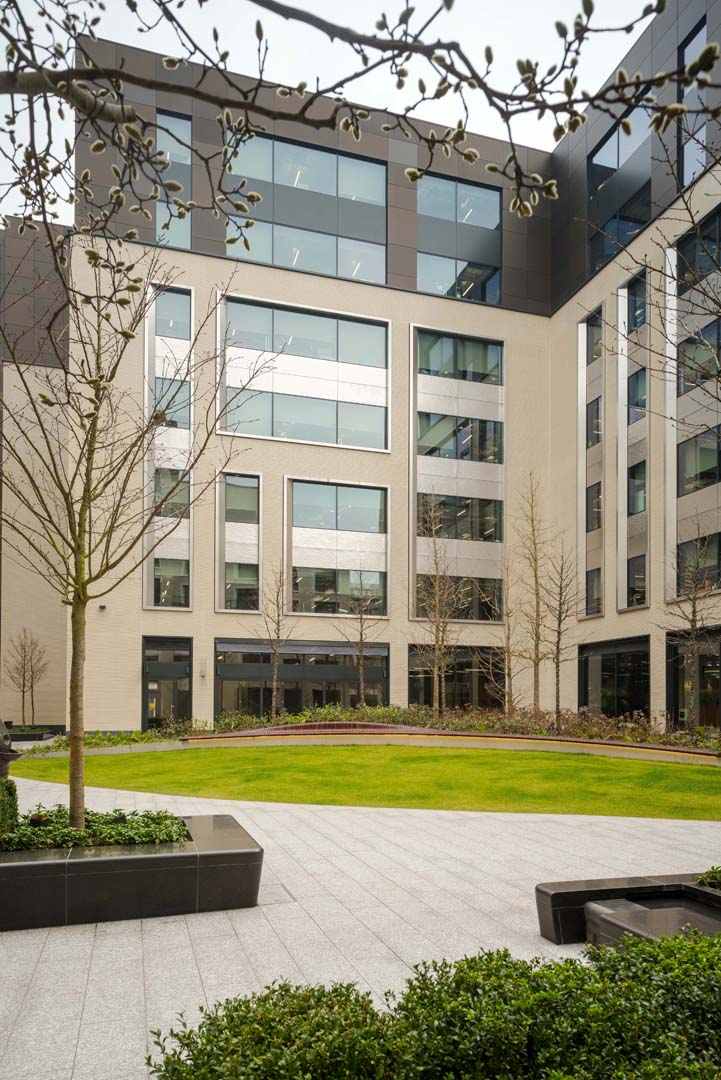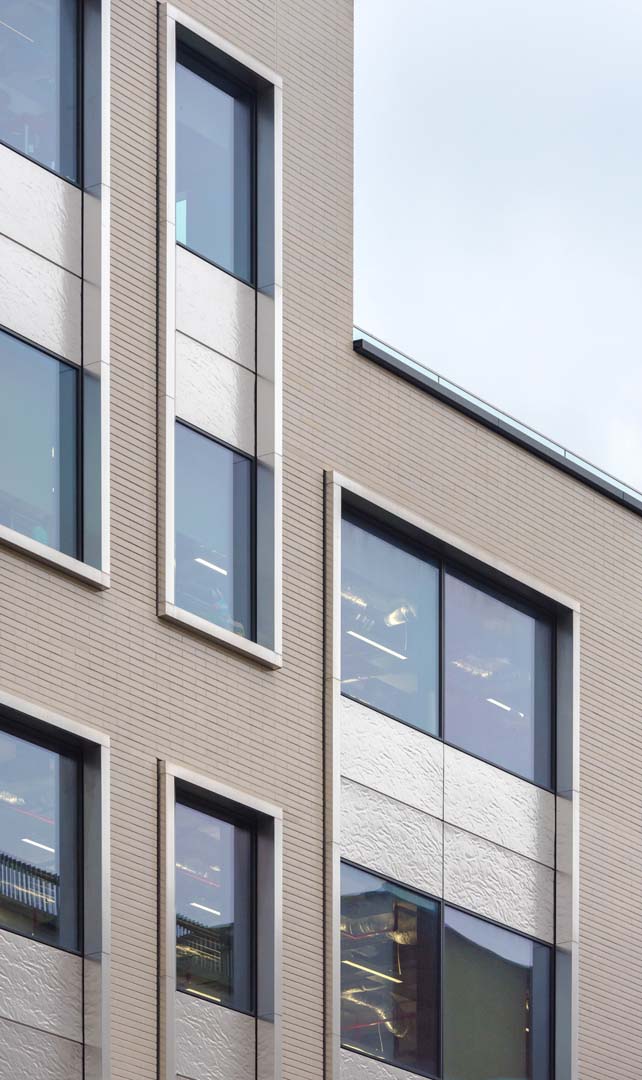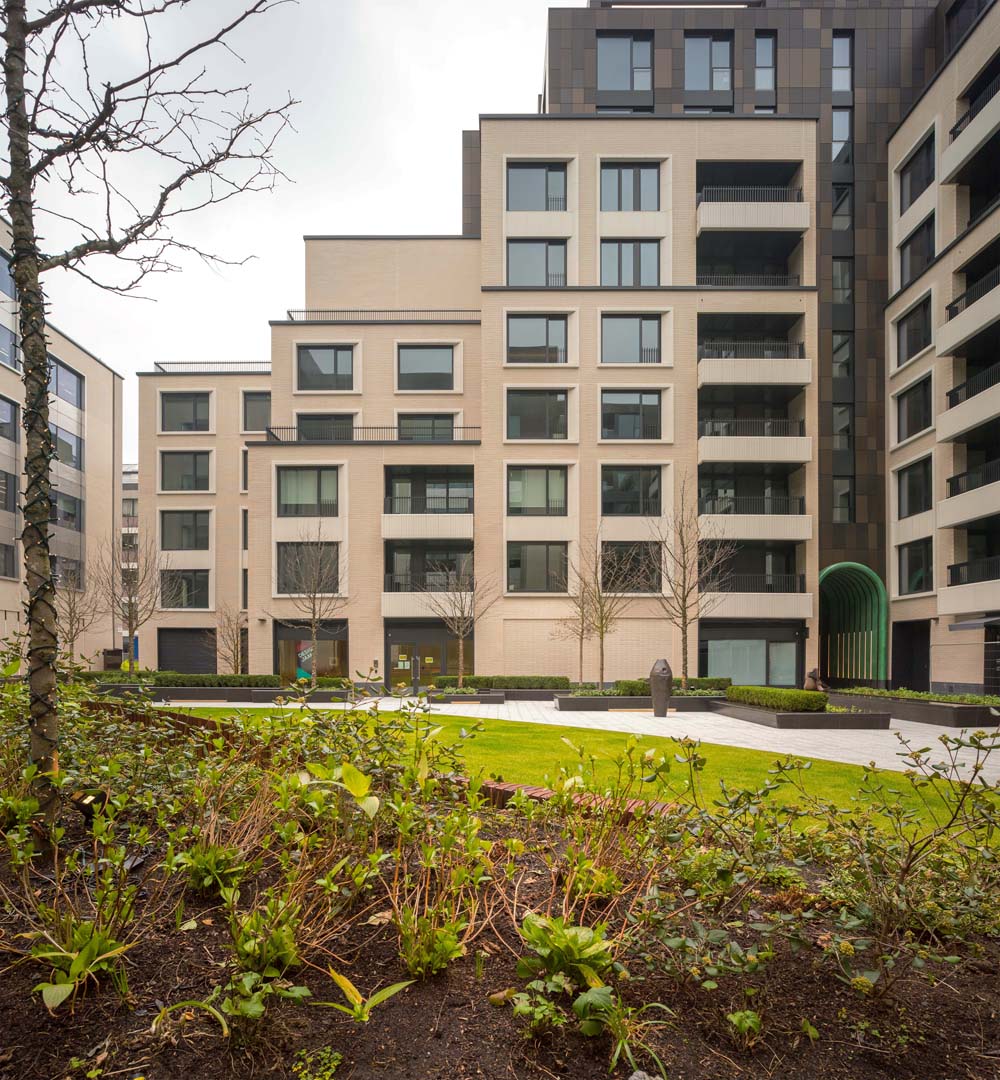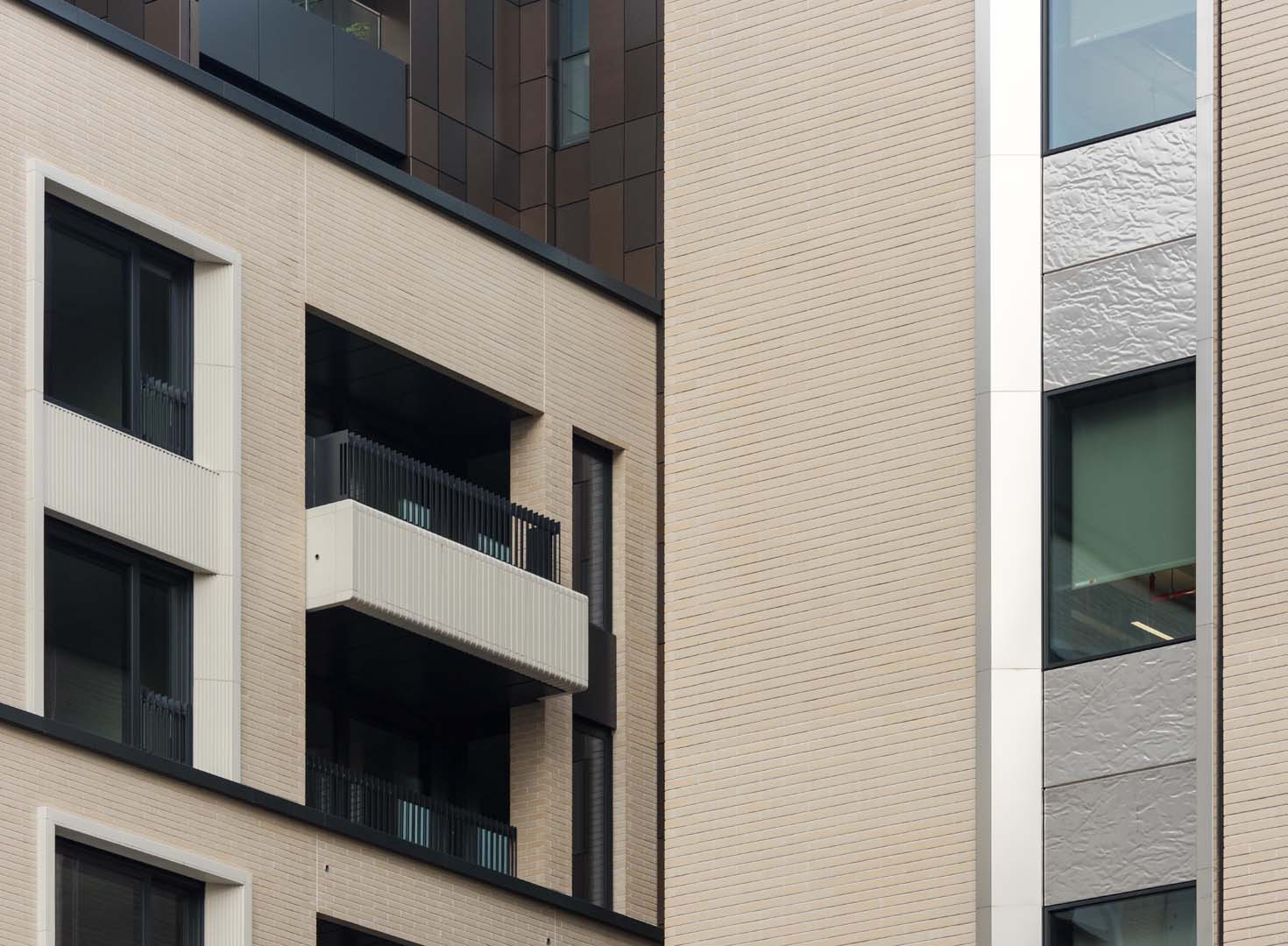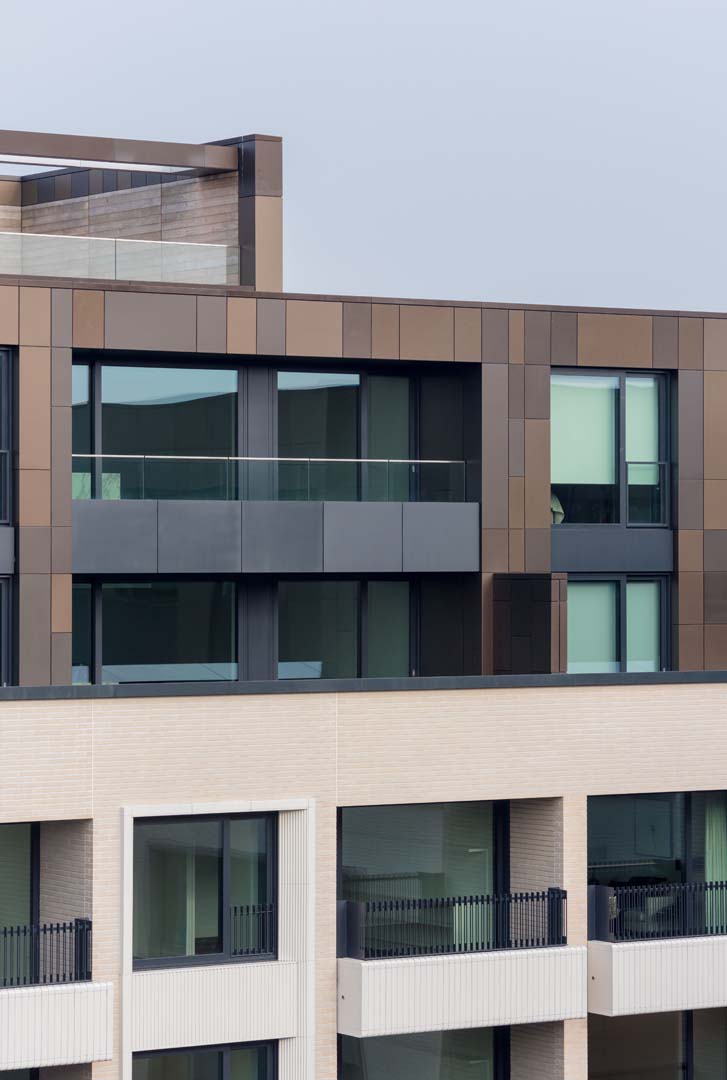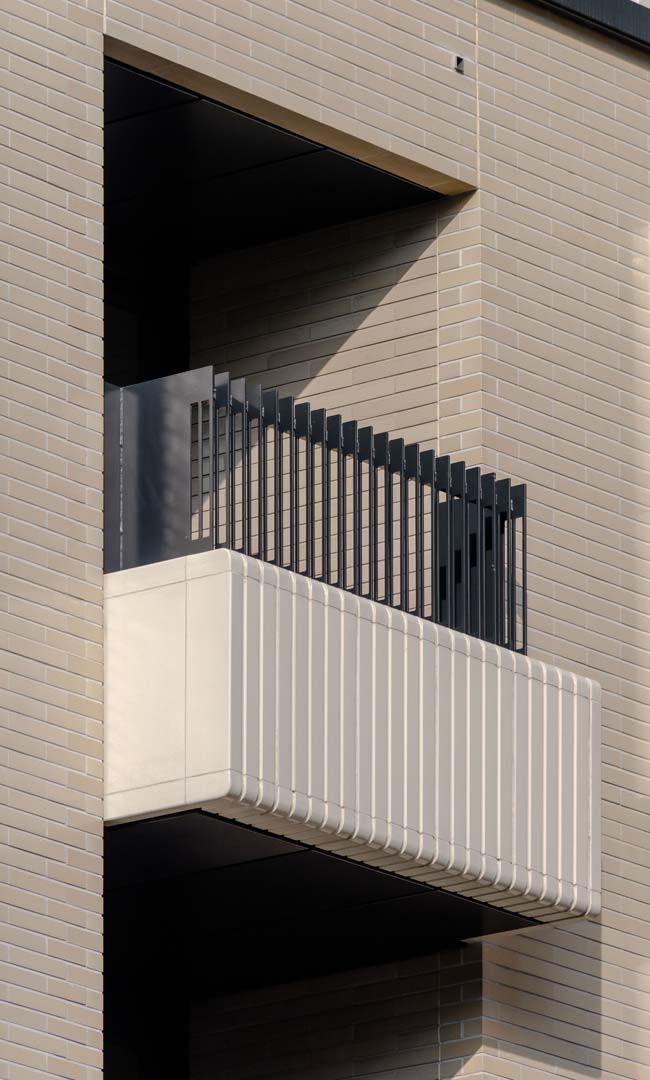 Rathbone Square_©Neil Perry_02
Rathbone Square_©Wendy Dobing_03
Rathbone Square_©Neil Perry_04
Rathbone Square_©Wendy Dobing_05
Rathbone Square_©Wendy Dobing_06
Rathbone Square_©Neil Perry_07
Rathbone Square_©Wendy Dobing_08
Rathbone Square_©Neil Perry_09
Rathbone Square_©Neil Perry_10
Rathbone Square_©Neil Perry_11
Rathbone Square_©Neil Perry_12
Rathbone Square_©Neil Perry_13
Rathbone Square_©Neil Perry_14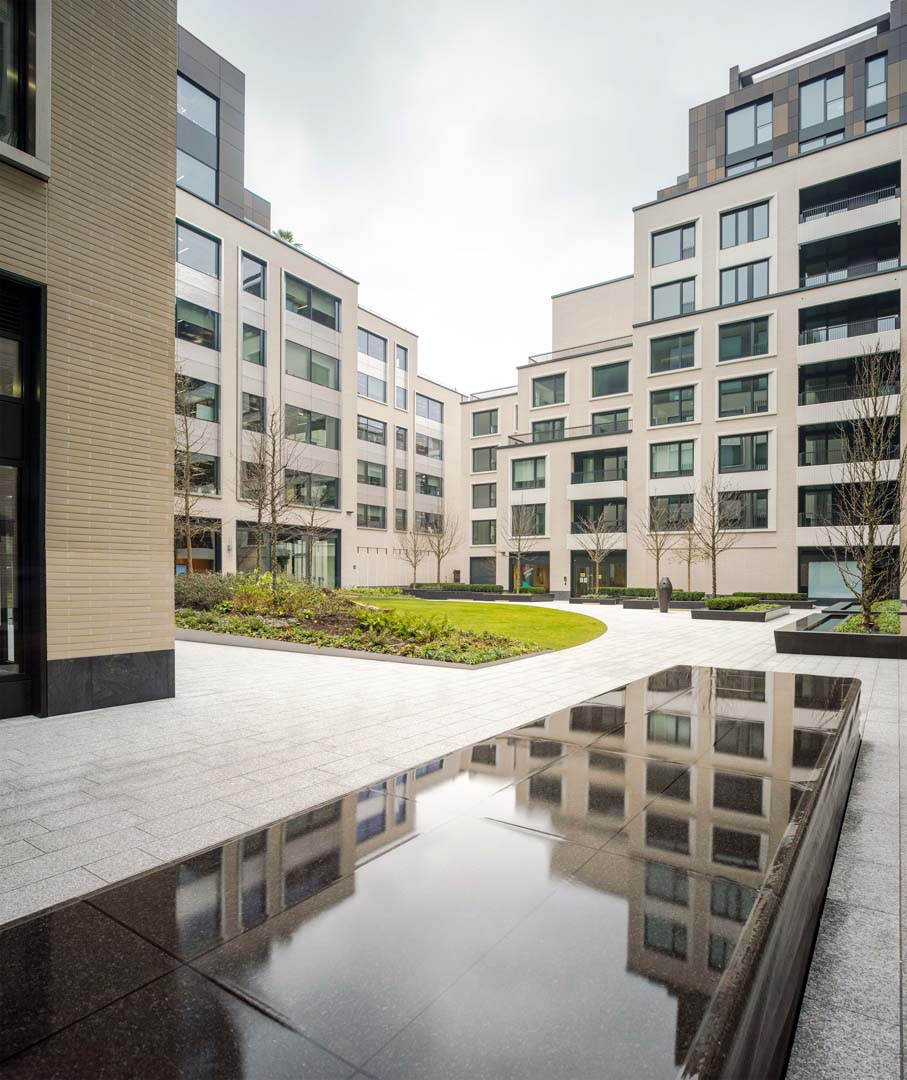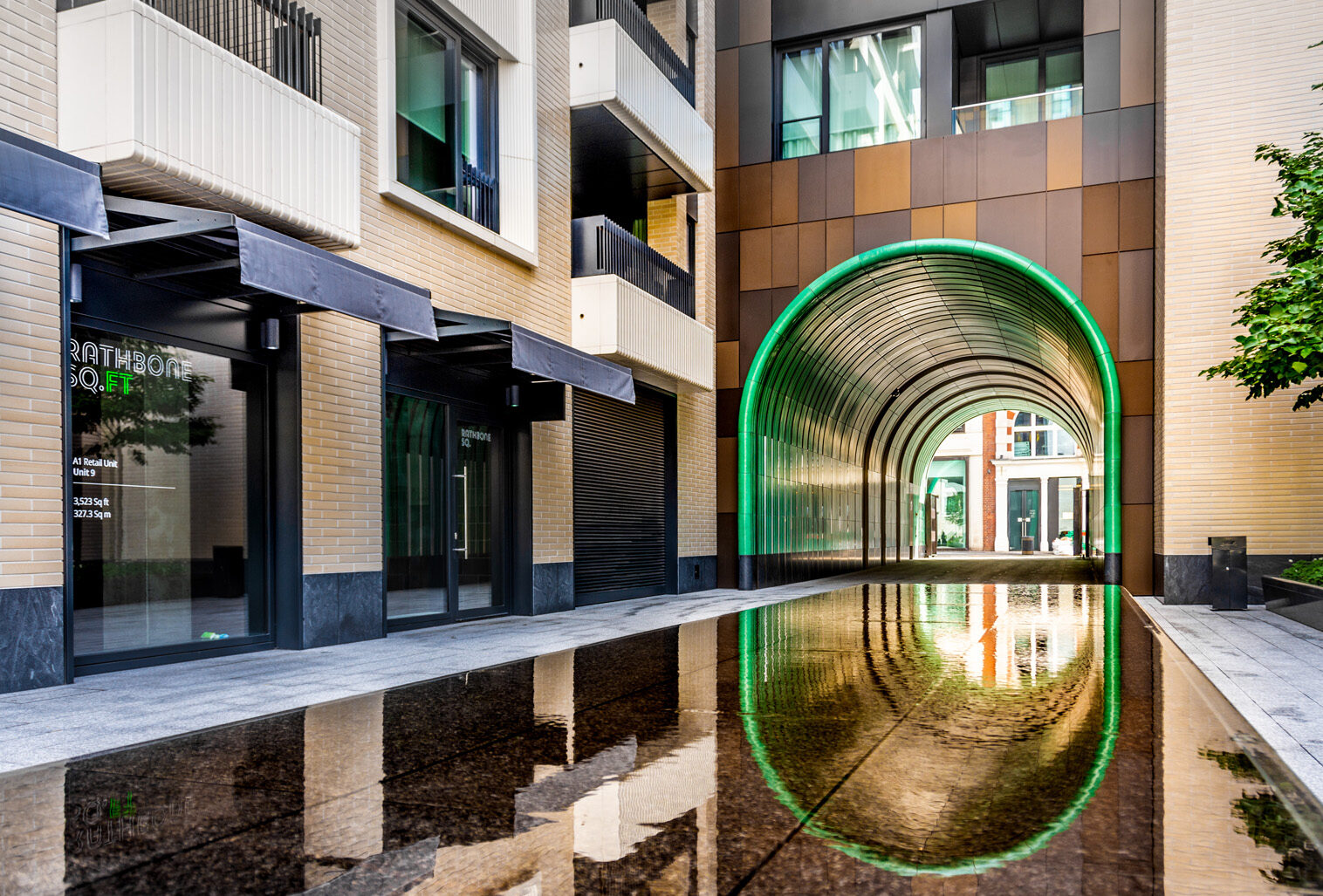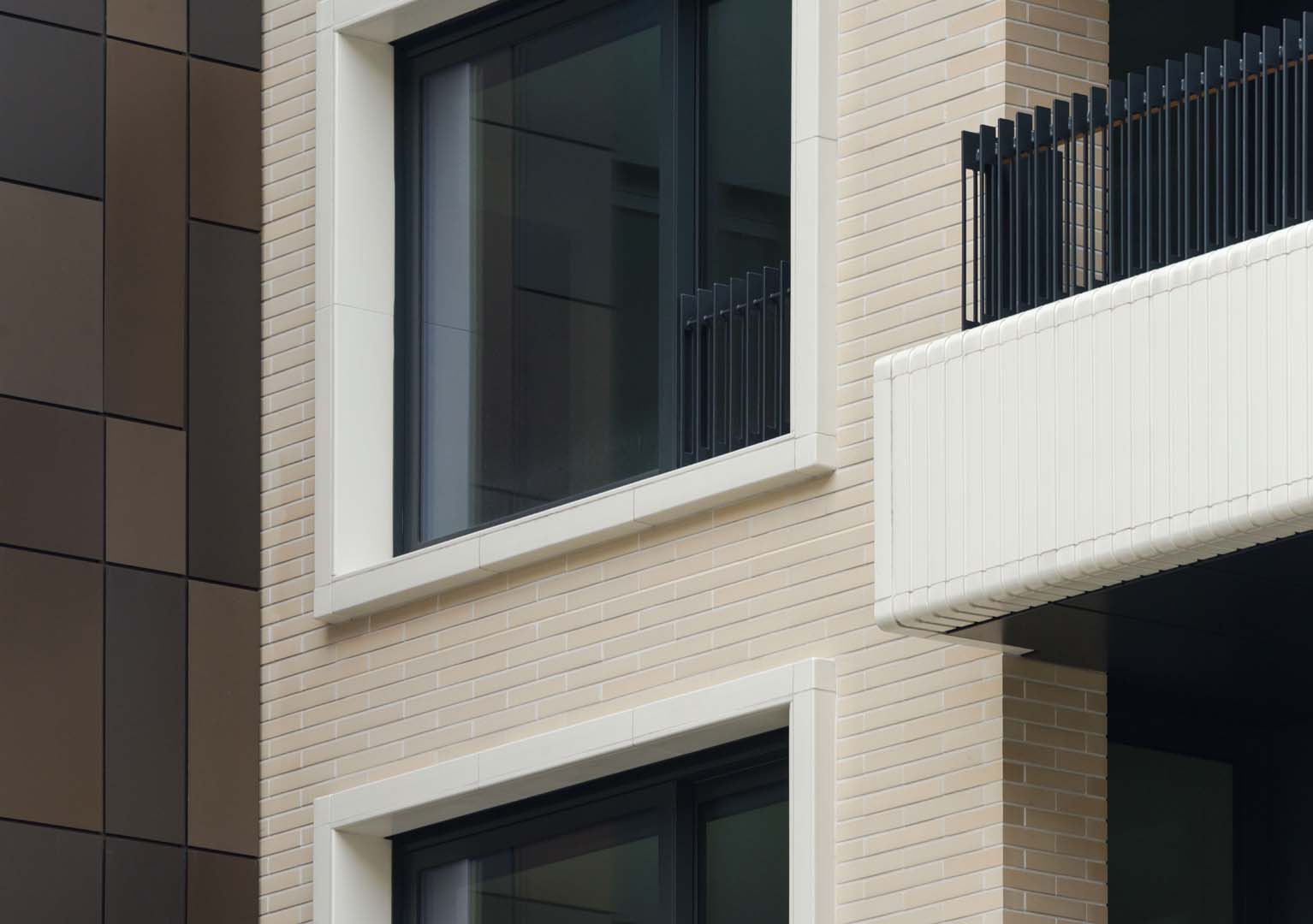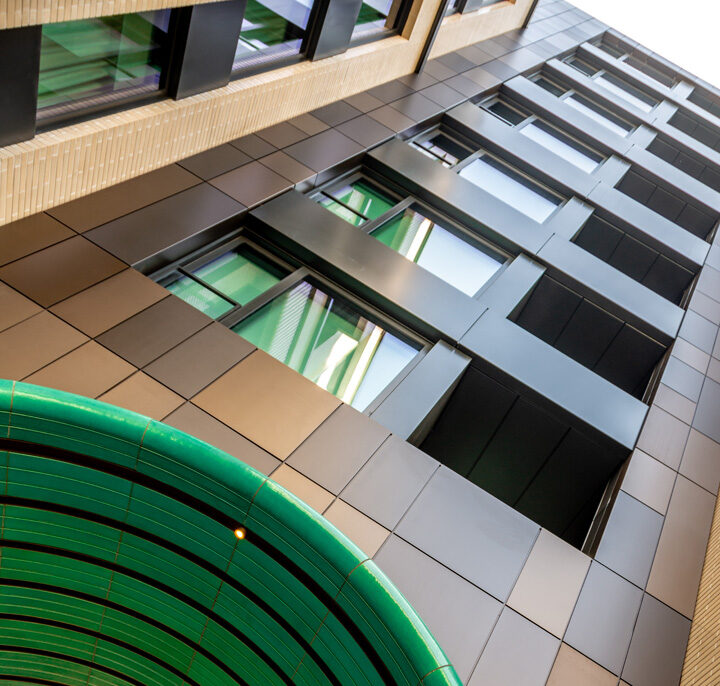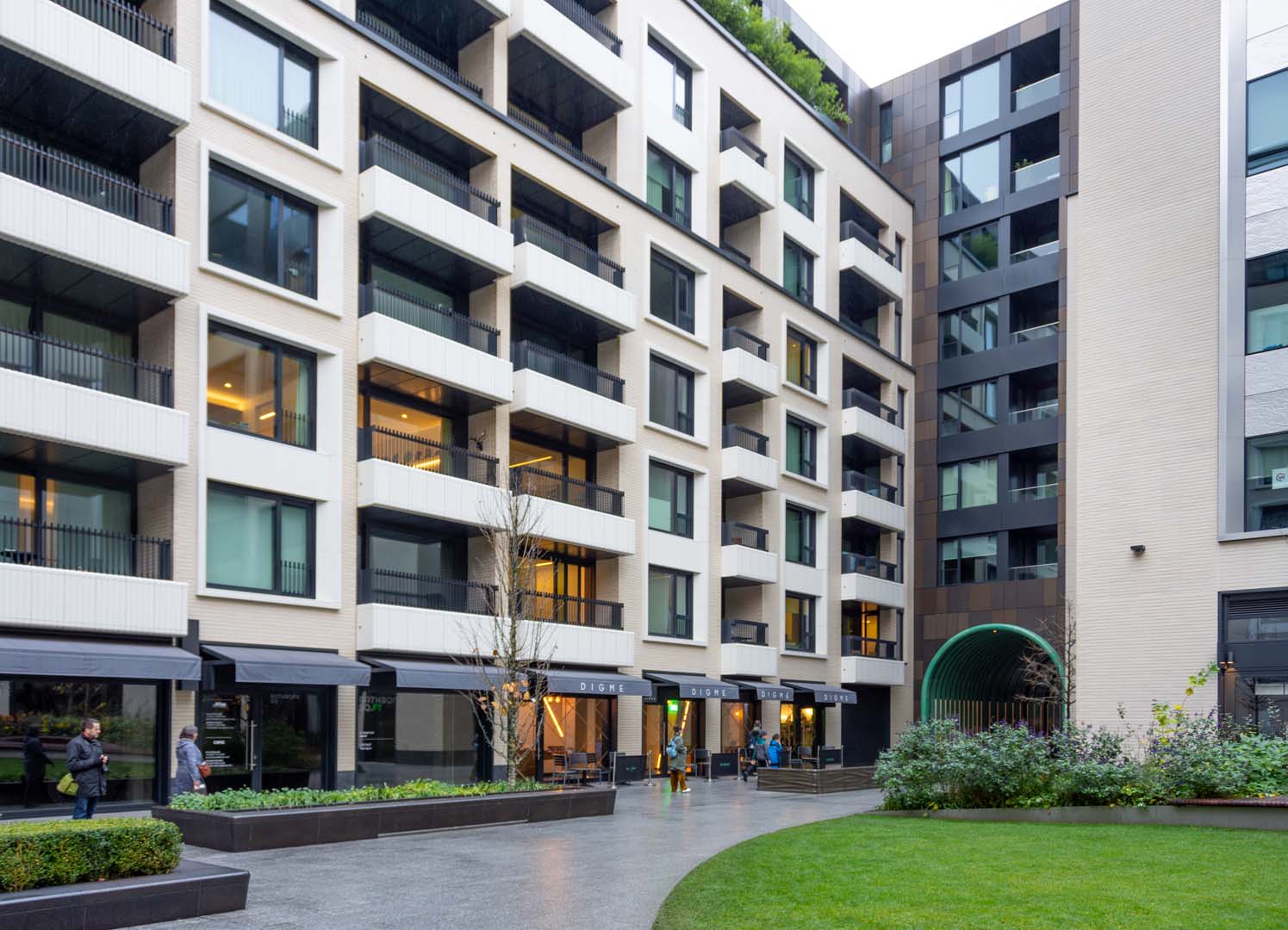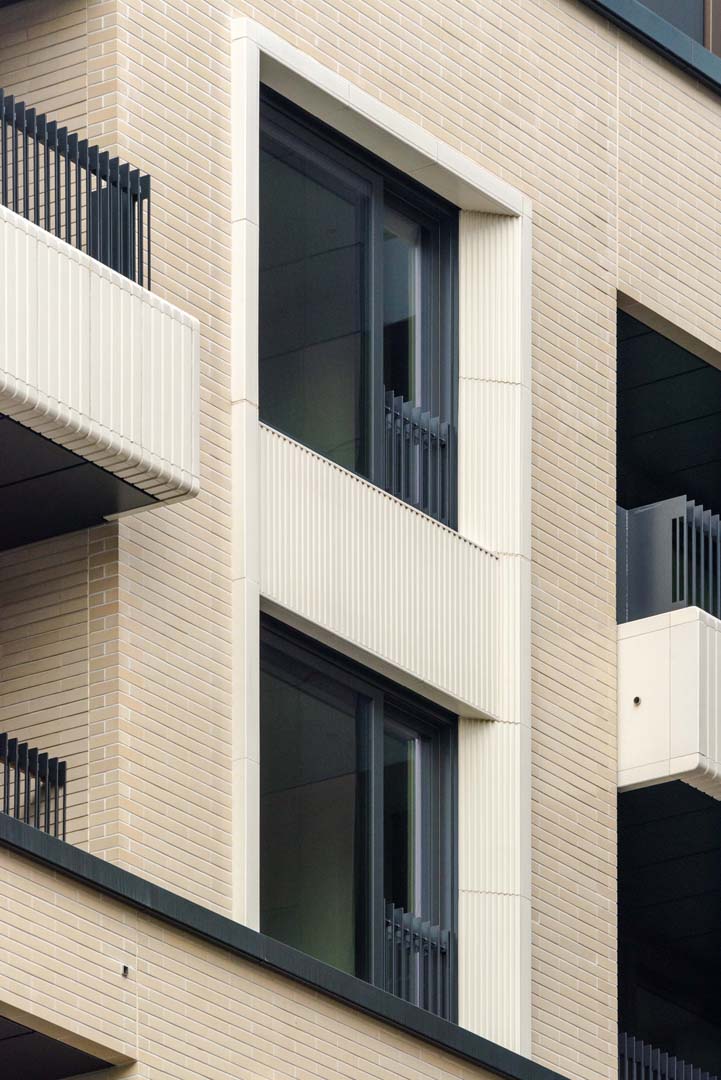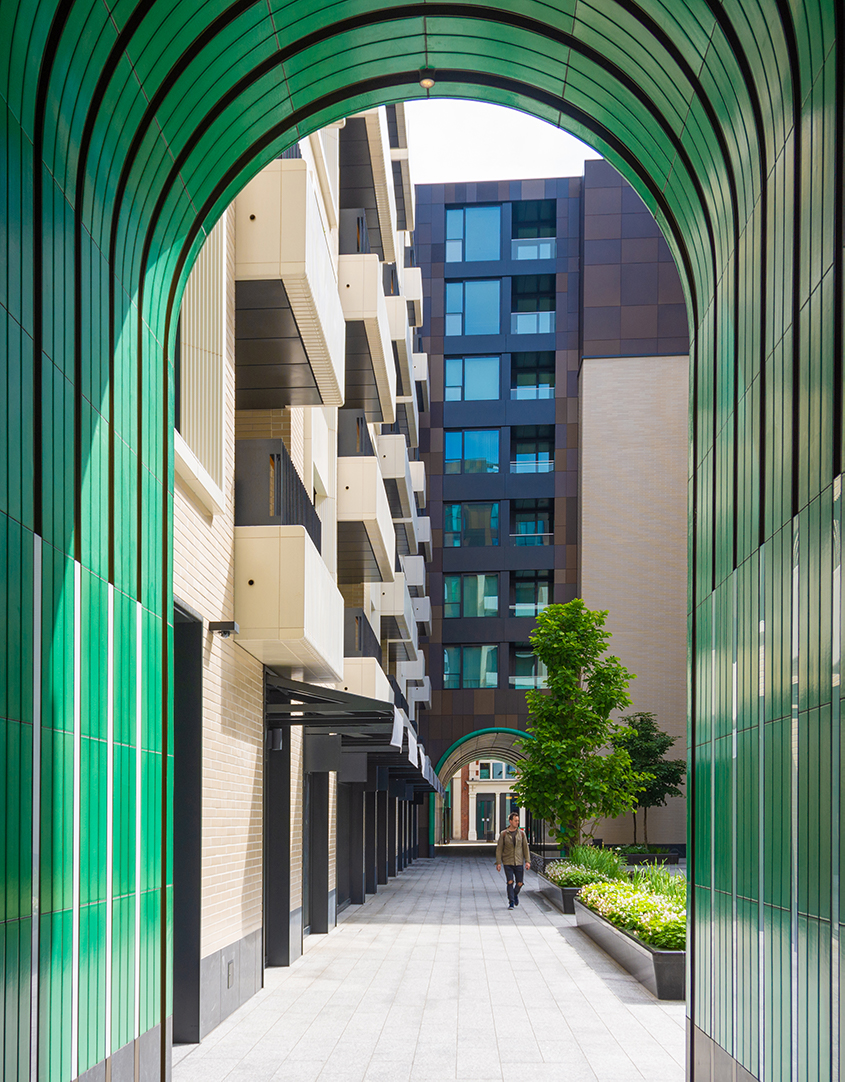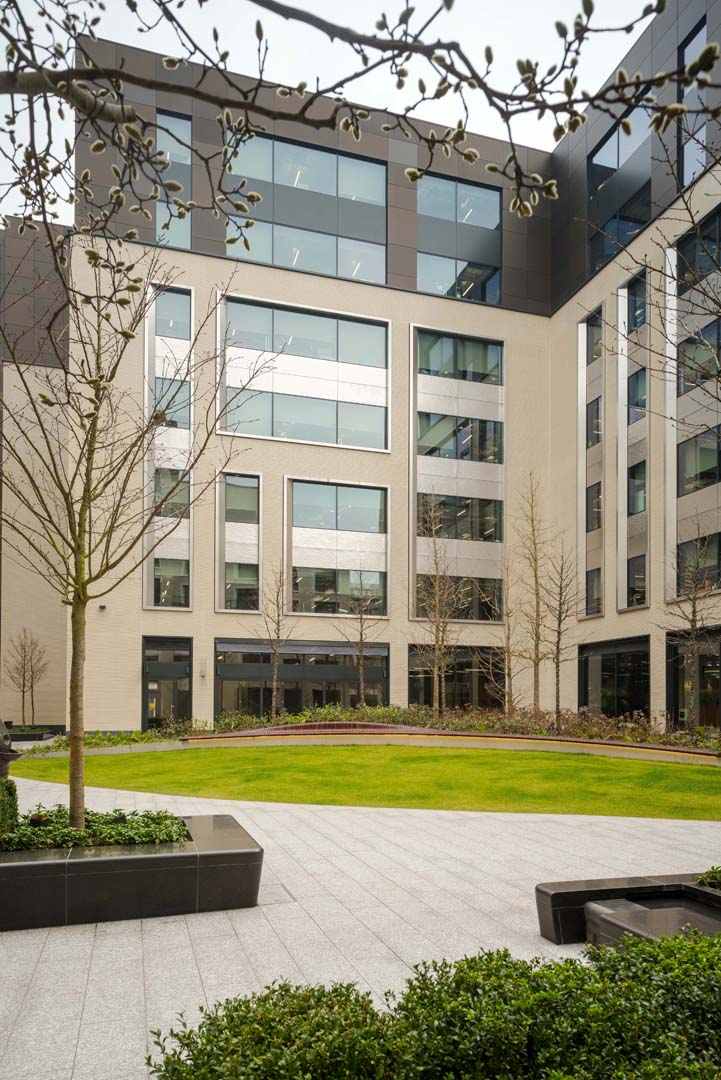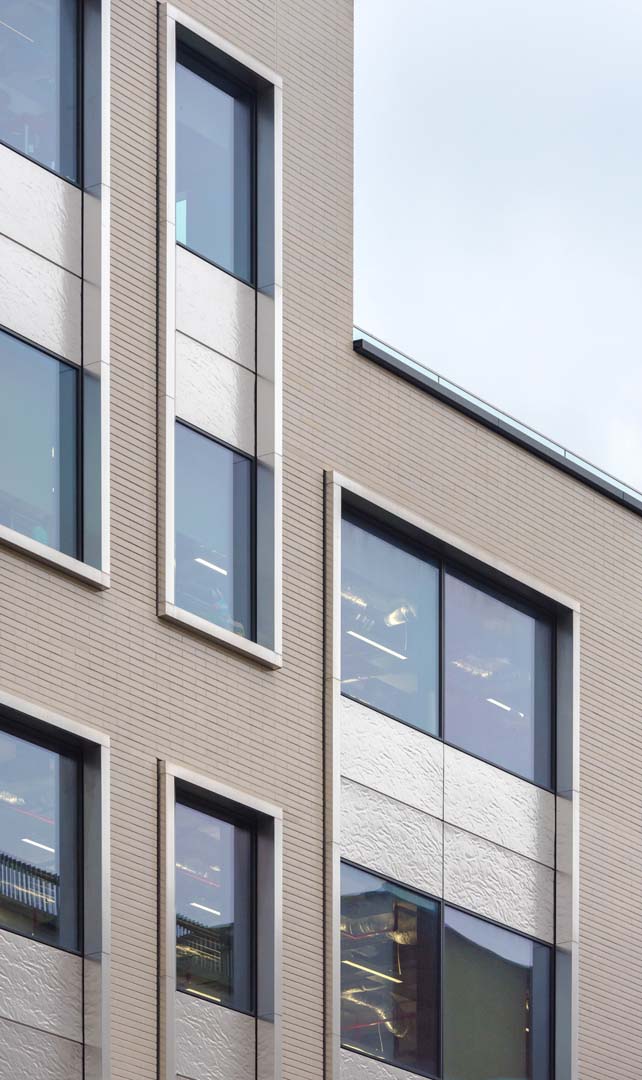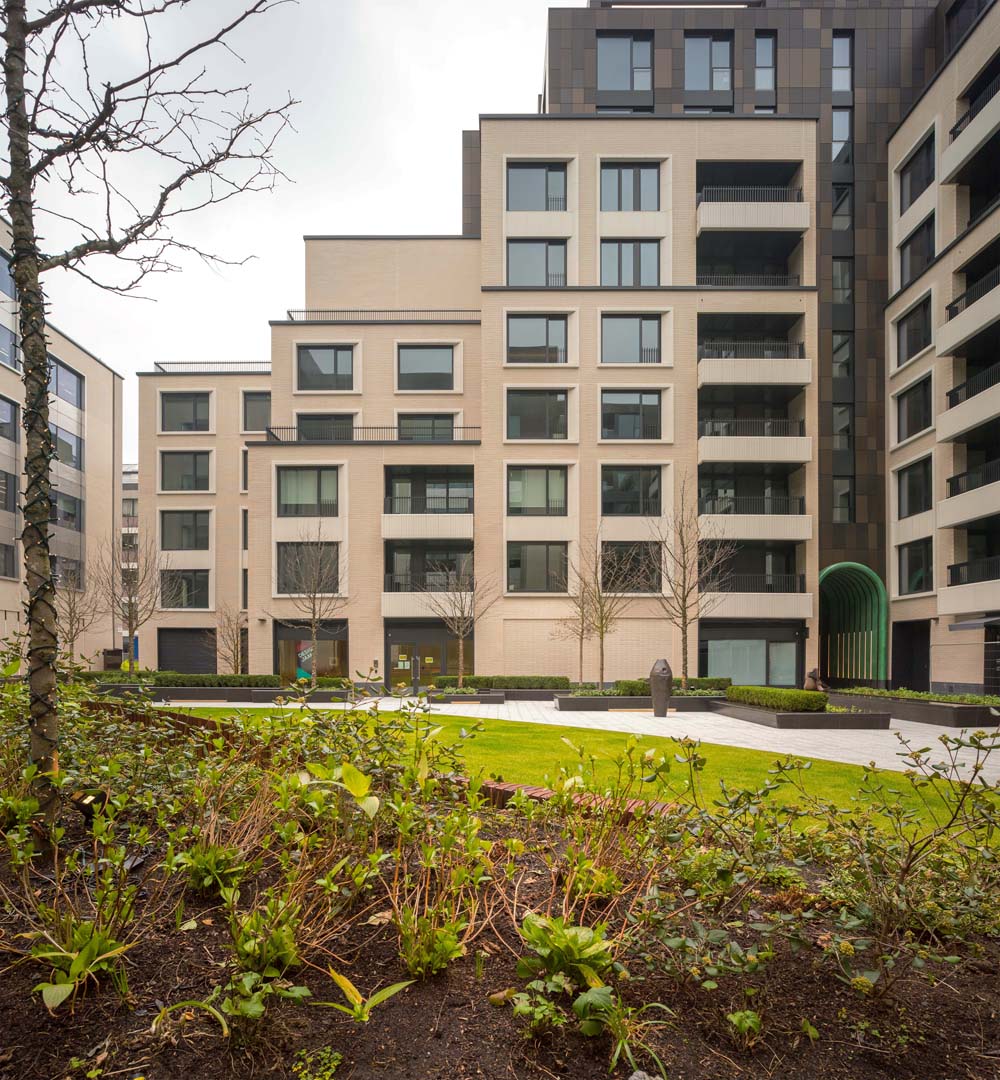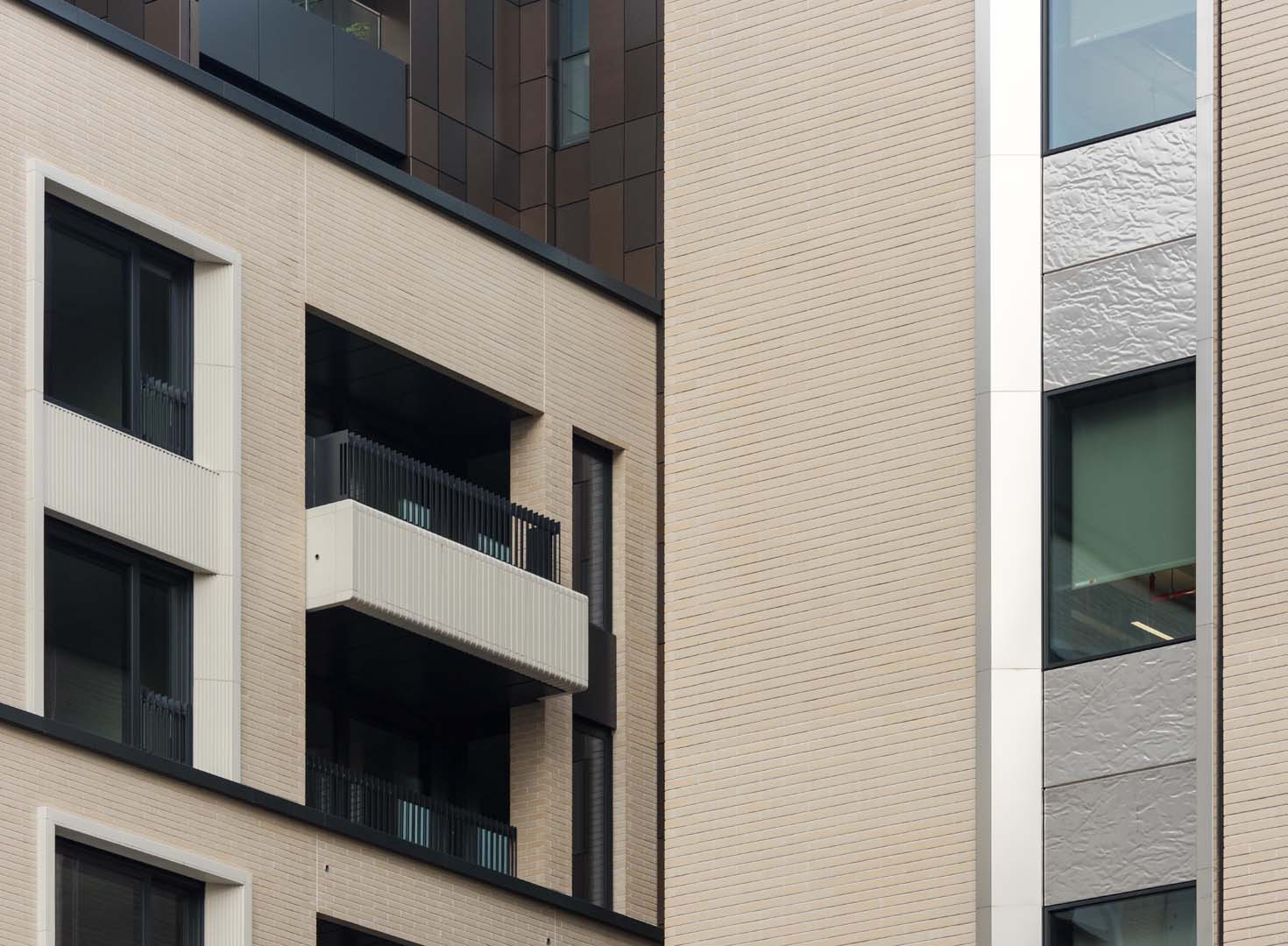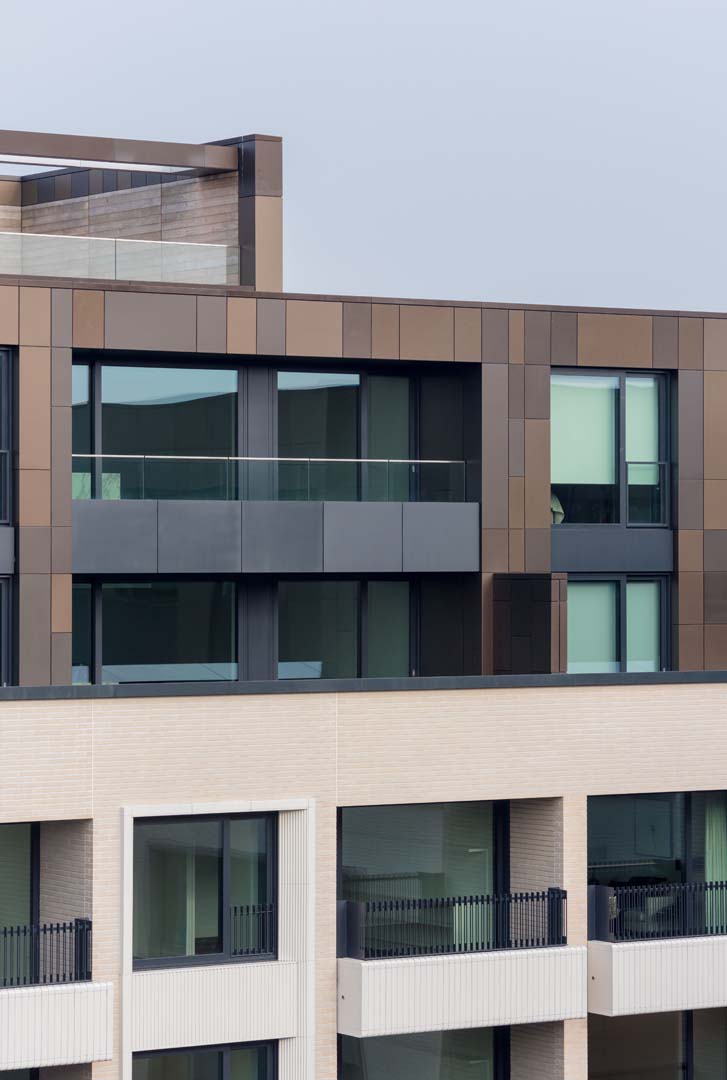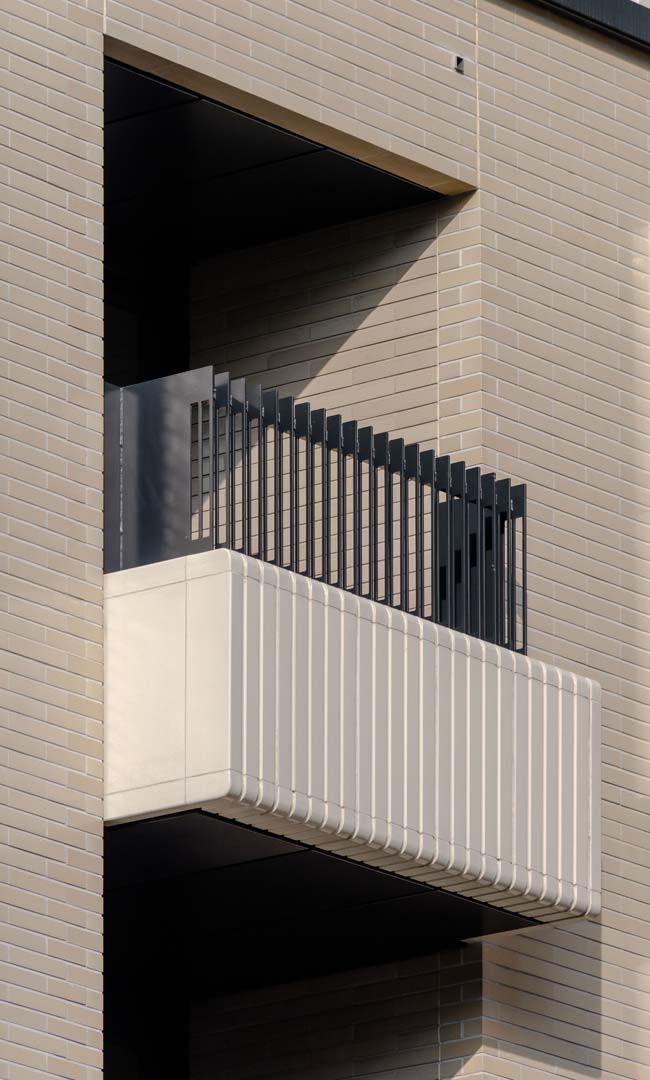 Rathbone Square
LONDON
For the project developer Great Portland Estates, the demolition of the Royal Mail's old distribution centre in Fitzrovia in the heart of London provided the opportunity to create a new place for people to meet. Schneider designed, manufactured and installed the curtain wall and sheet metal facade of the two newly constructed residential and office buildings.
The new square in London's city centre. By 2017, a new district with 142 apartments, more than 22,000 square metres of office space, shops, restaurants and a public square with plenty of green space measuring some 1,800 square metres were built on this site. Two L-shaped buildings with 7 and 9 storeys respectively are grouped around the square. All the apartments have a balcony or a terrace. The architects attached great importance to natural materials and building forms that resemble the local architecture. Thus, arched passageways that face towards the street, tiled with jade-green ceramic, are reminiscent of Victorian London.
Natural materials with a local reference also dominate the facade construction. The facades of both buildings are clad with elongated cream-coloured brick panels; matt in colour facing towards the street, and glazed when facing towards the square. While Schneider implemented a unitised facade with large window areas and structured stainless steel sheets for the commercial building, the facades of the residential building consist of perforated windows, a unitised facade and bronze anodised aluminium cladding. Elements in various formats and anodised shades were produced for the sheet metal facade, which covers an area of some 1,500 square metres. Varying shades should provide the facade the most dynamic appearance imaginable.
BUILDING CONTRACTOR
Great Portland Estates
CLIENT
Lend Lease Construction
PROJECT PERIOD
2015 - 2017
TYPE OF CONSTRUCTION
Elemented mullion and transom facade, perforated windows, sheet metal facade, curtain wall wood and aluminium facade, lamella facade.