Ravensbourne University – London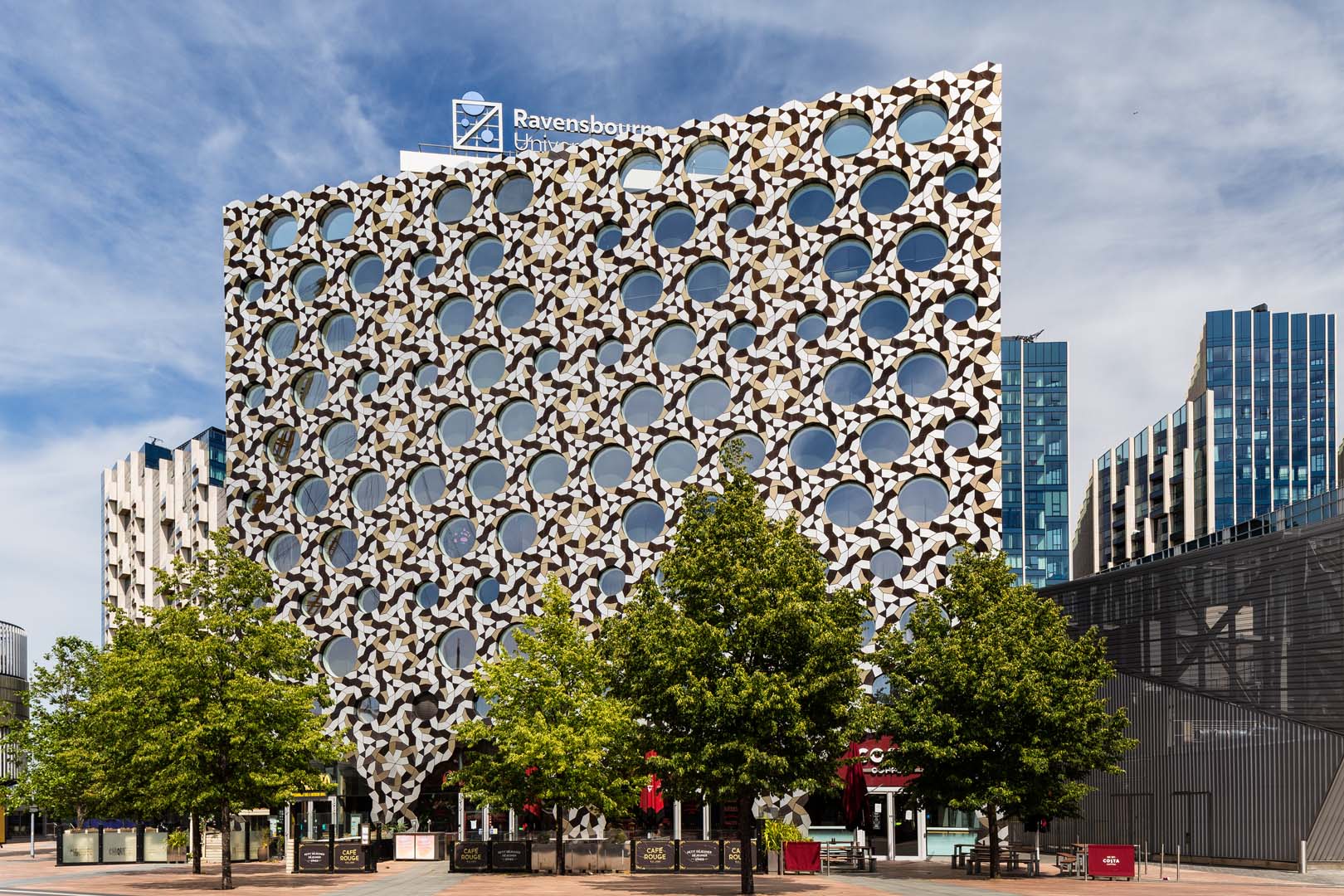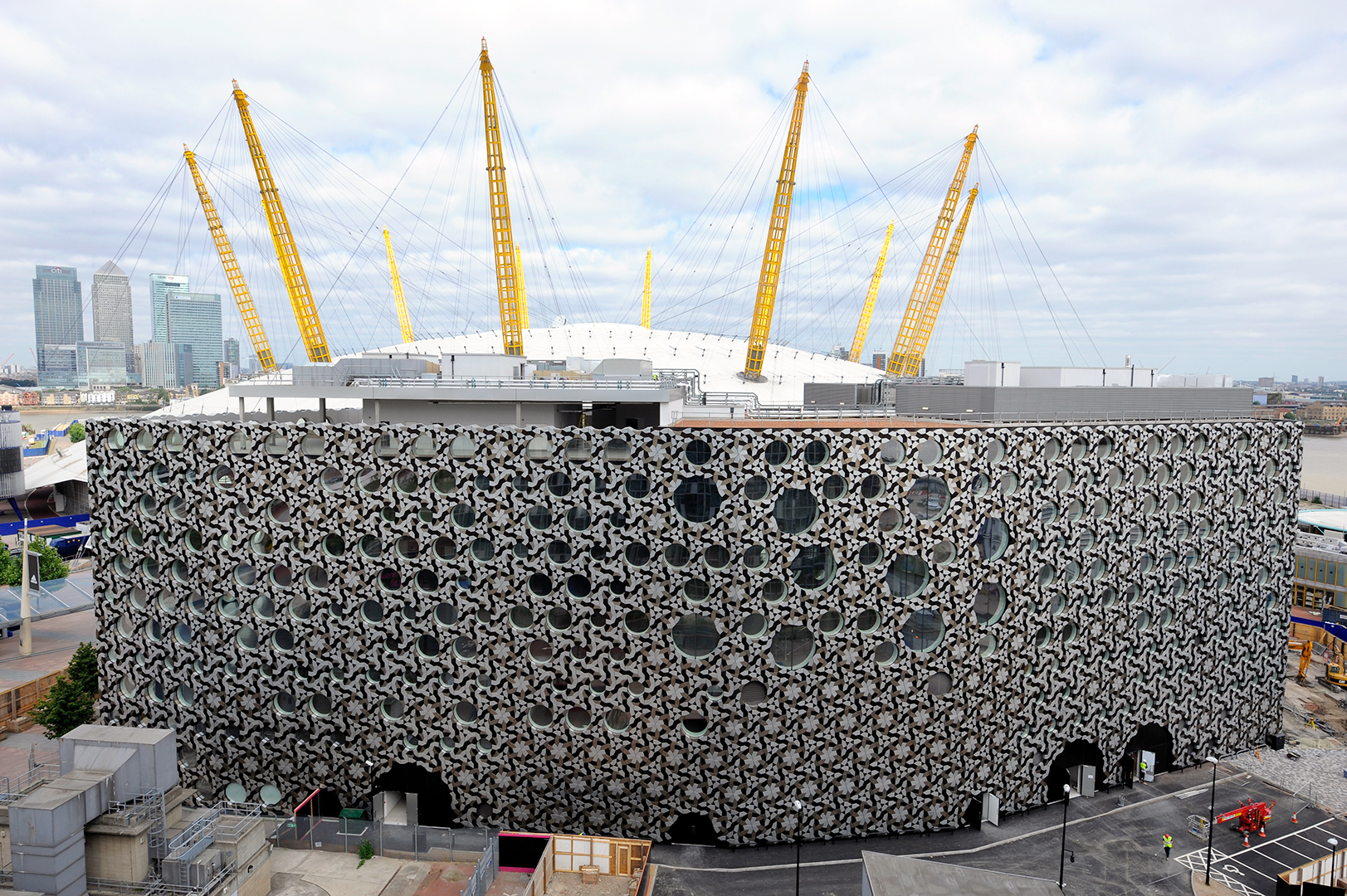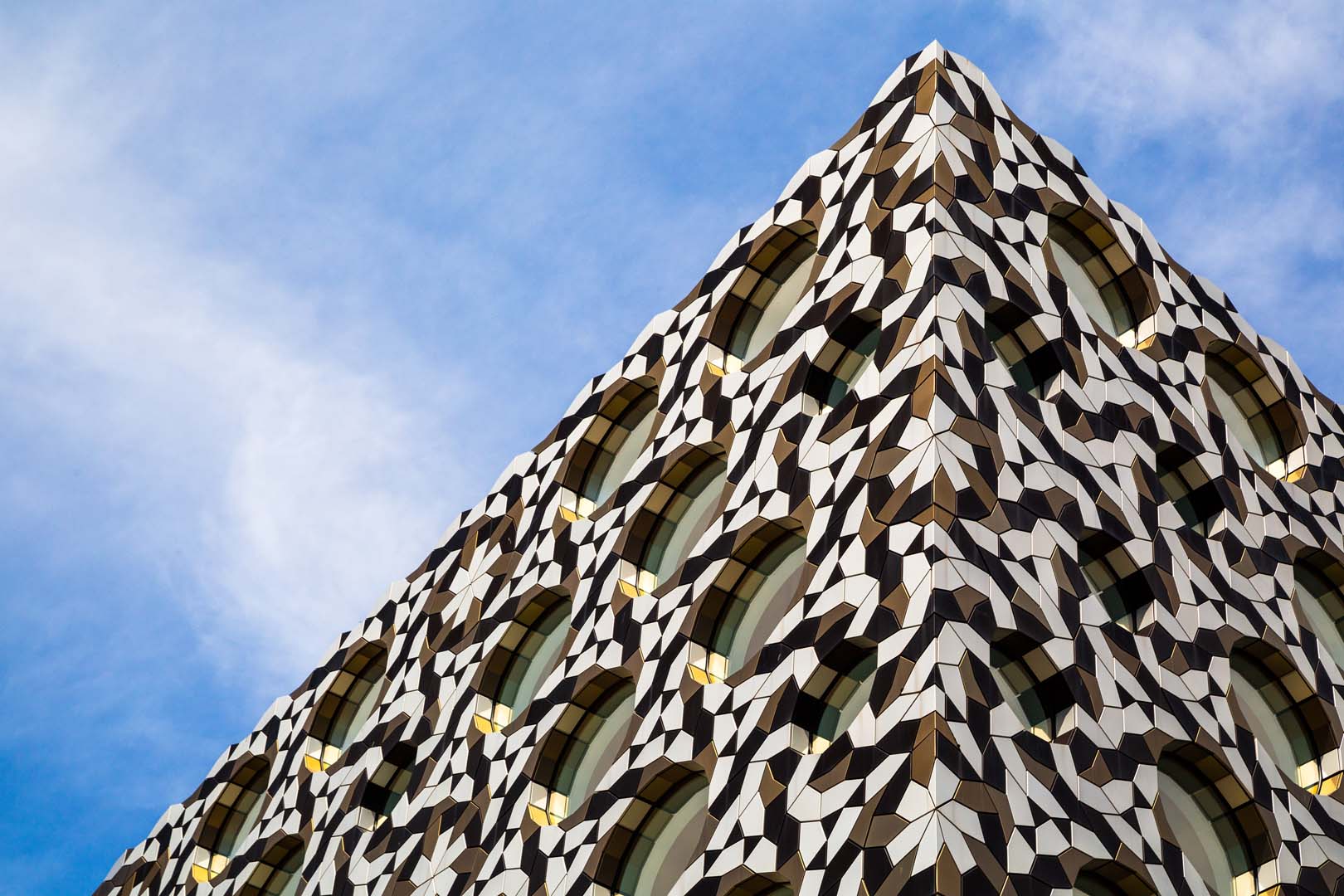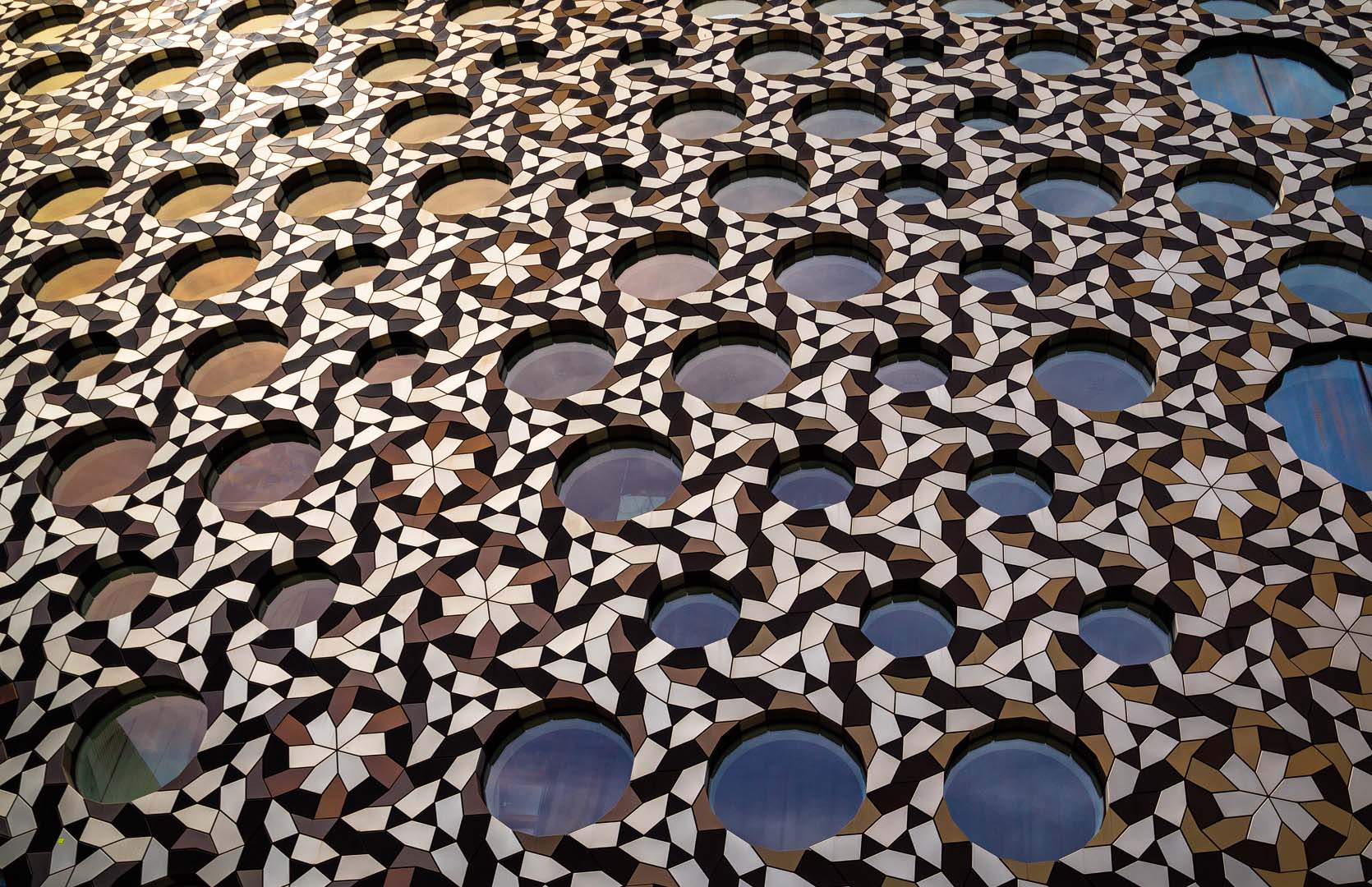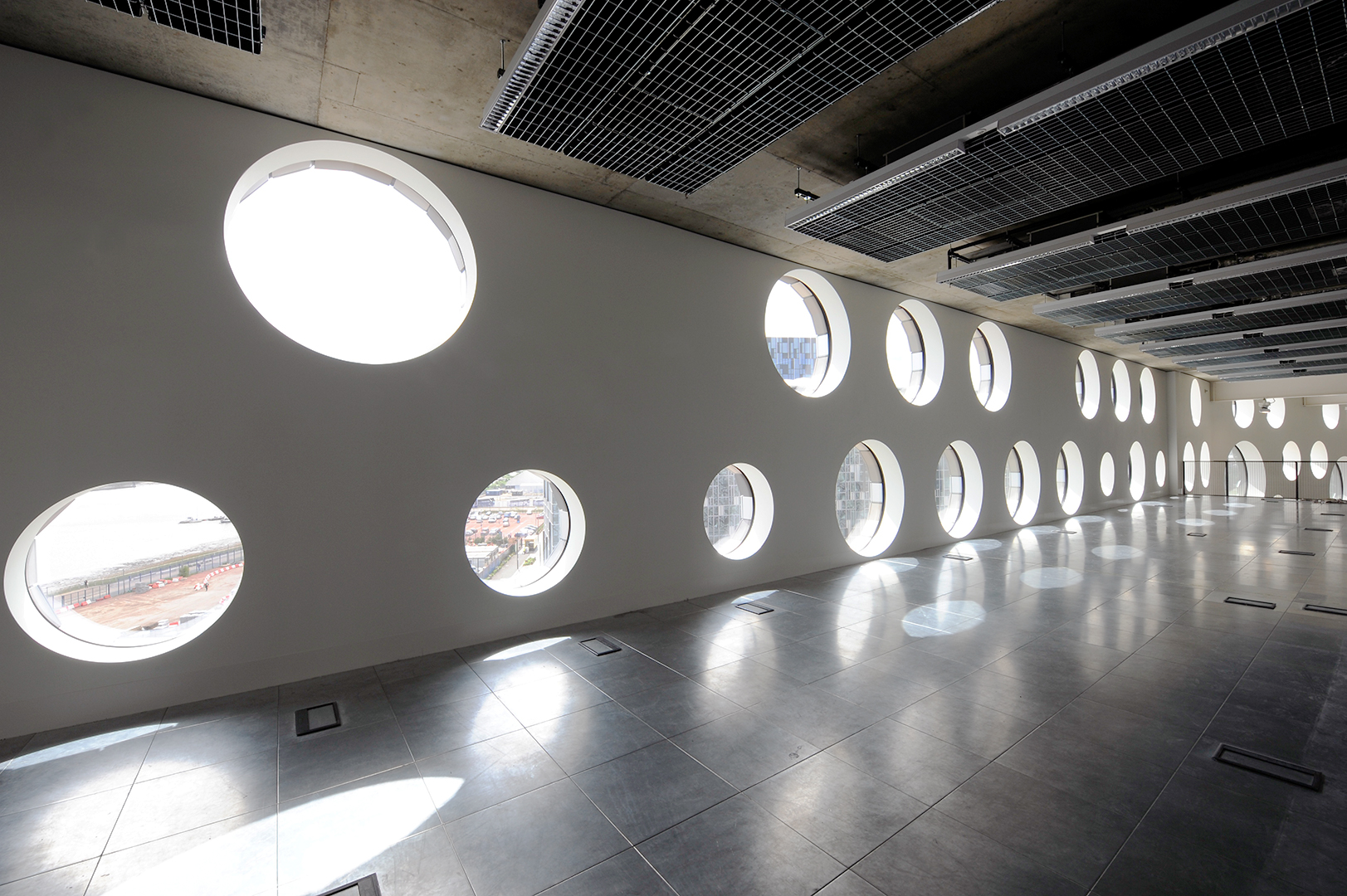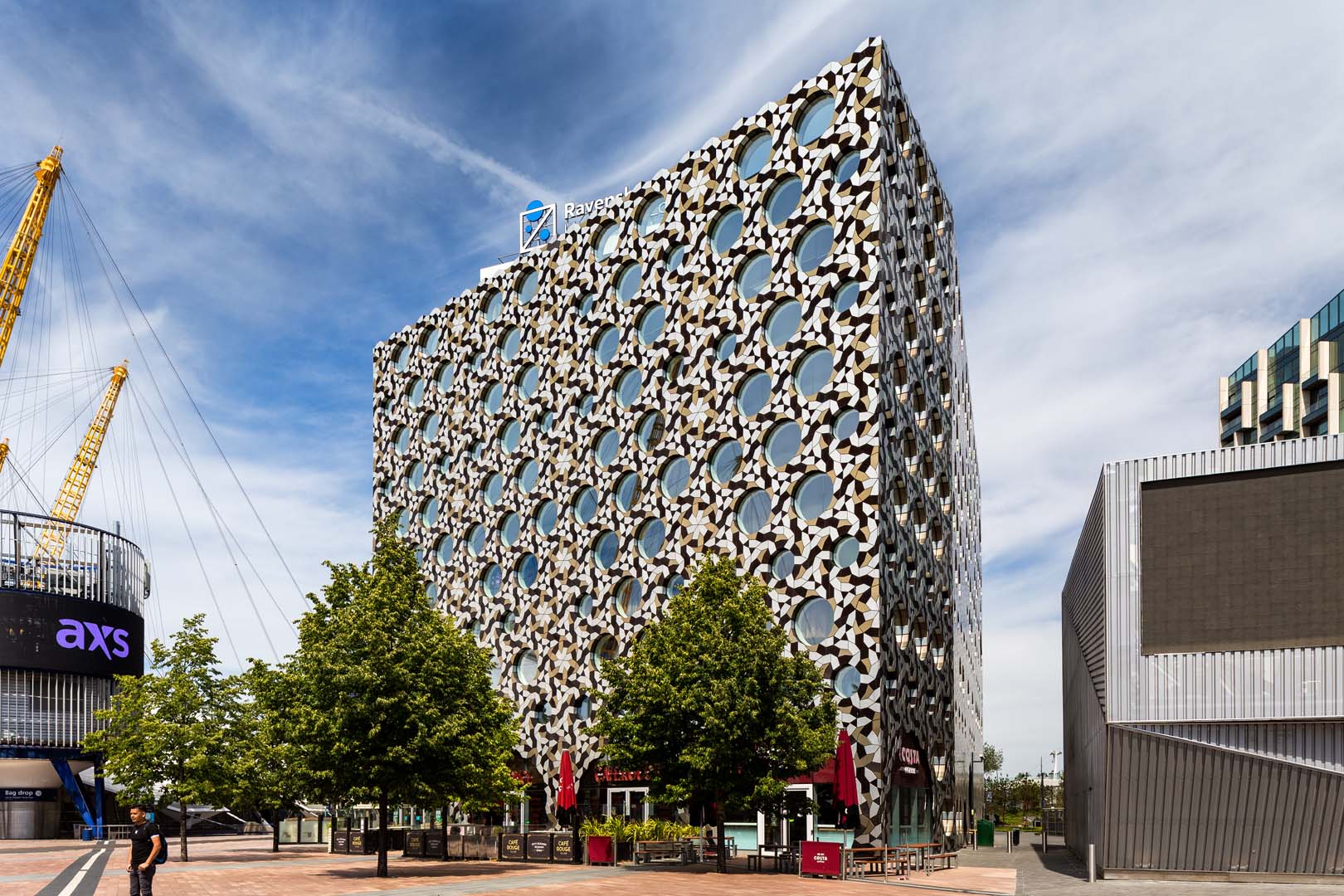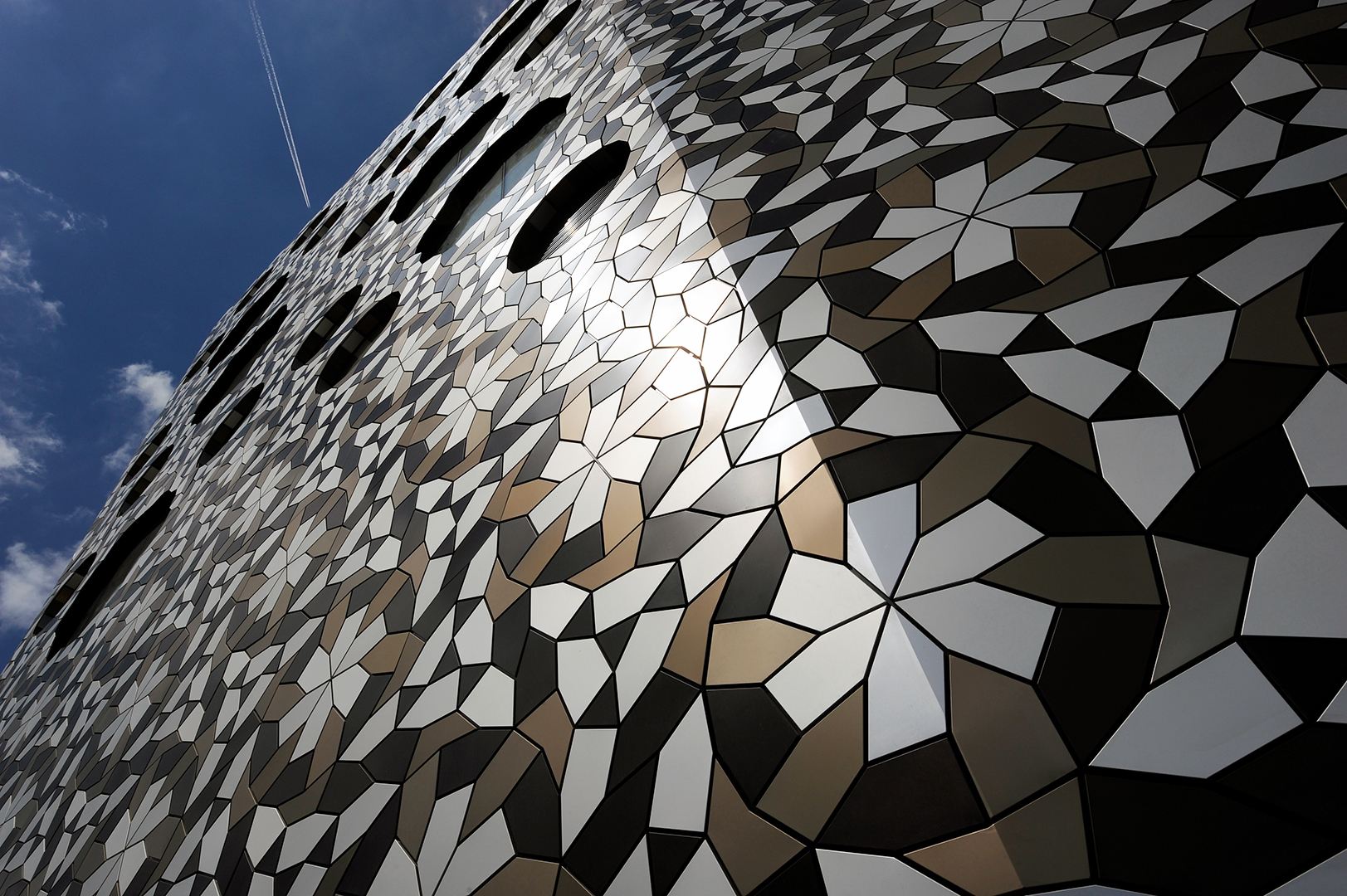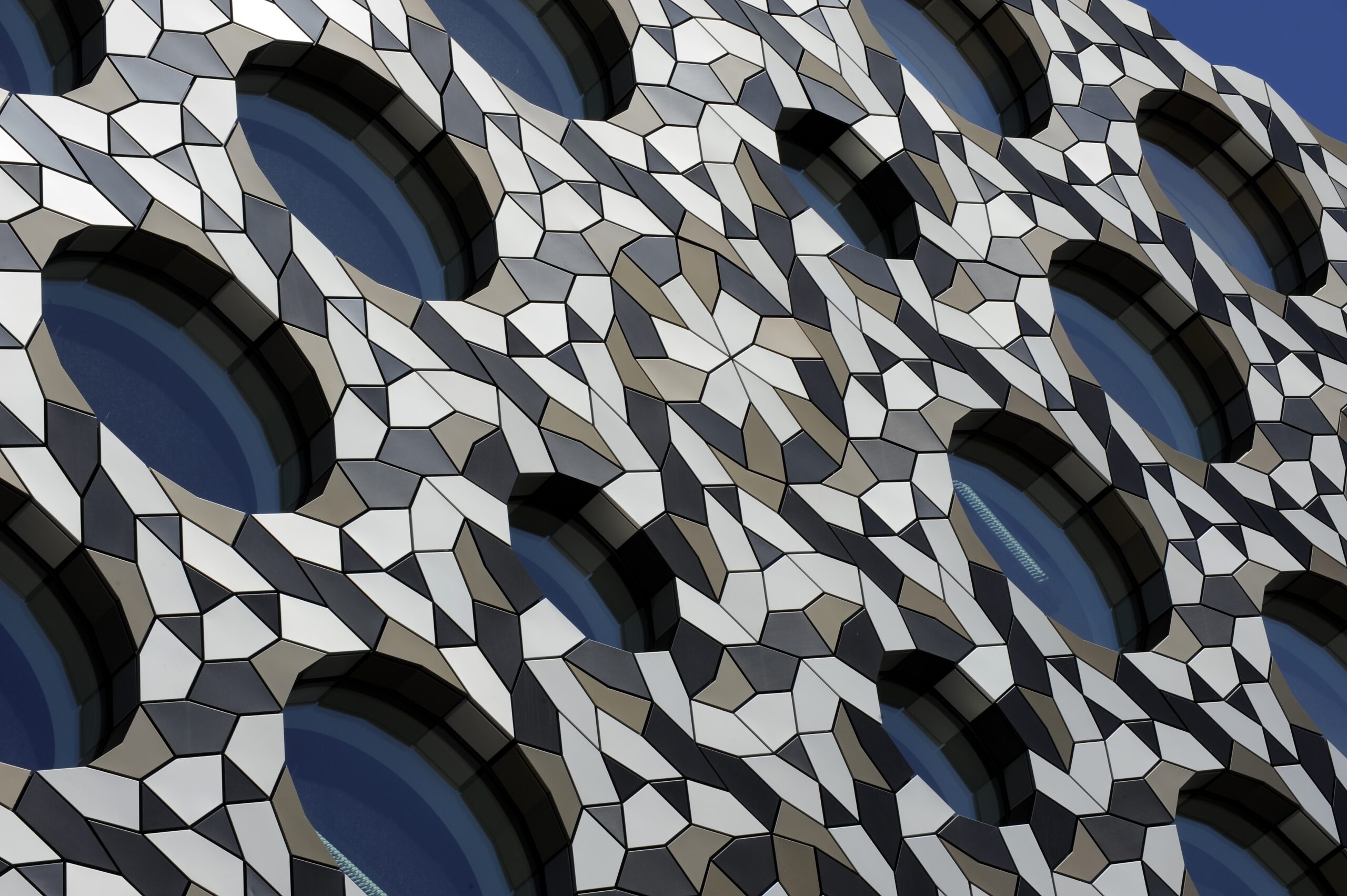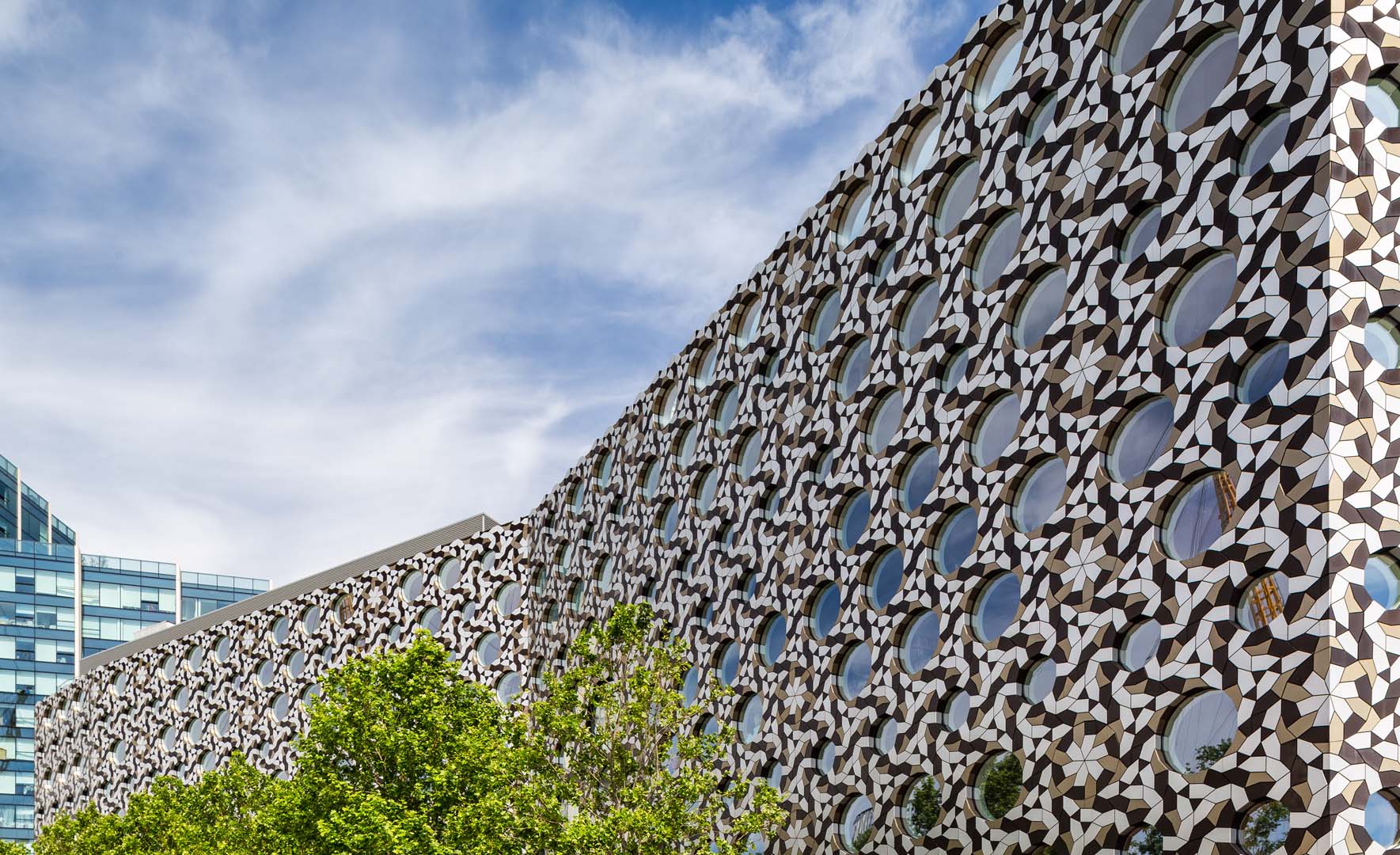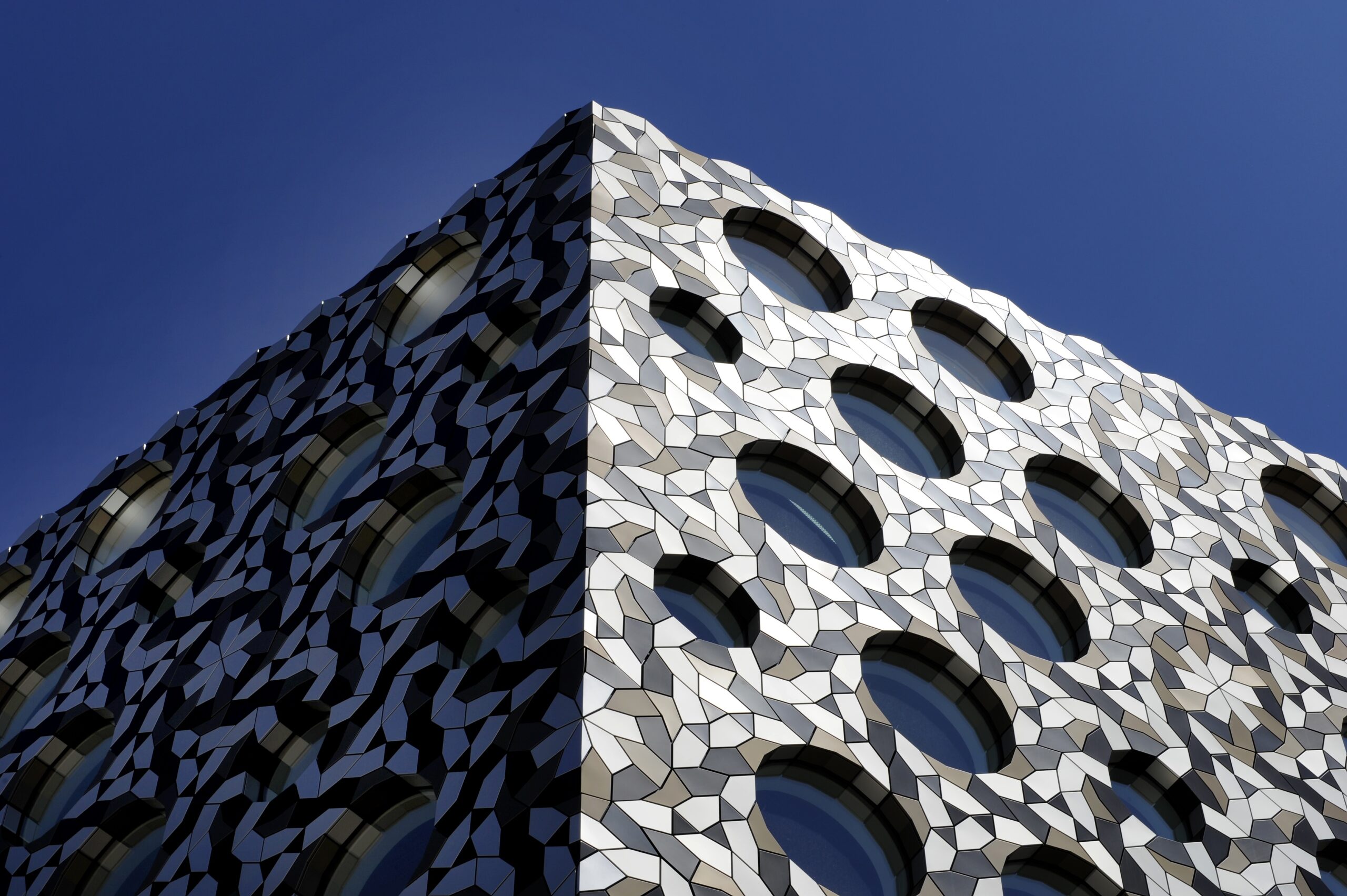 RavensbourneUniversity_©J Collingridge_01
RavensbourneUniversity_©J Collingridge_03
RavensbourneUniversity_©J Collingridge_04
RavensbourneUniversity_©J Collingridge_06
RavensbourneUniversity_©J Collingridge_09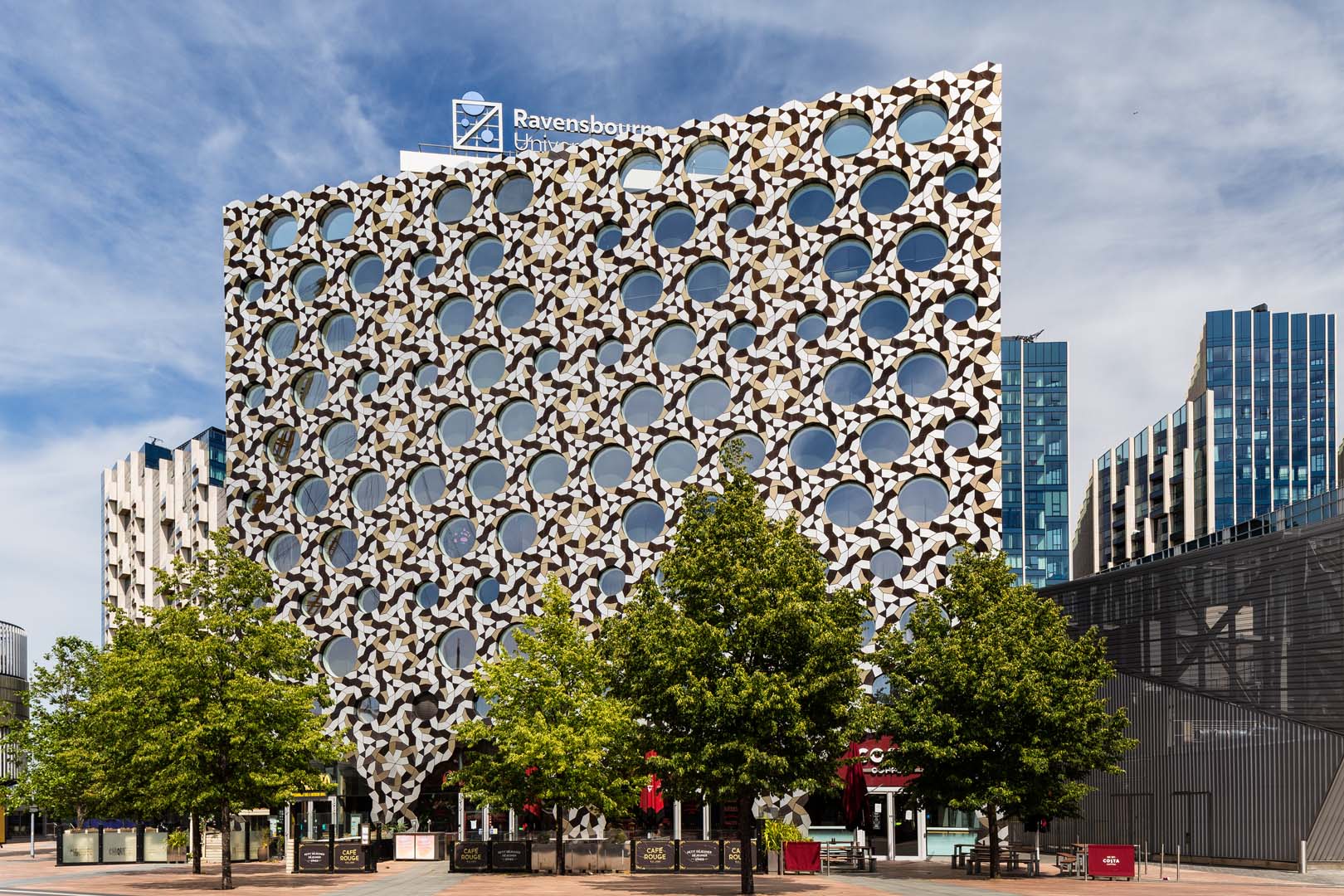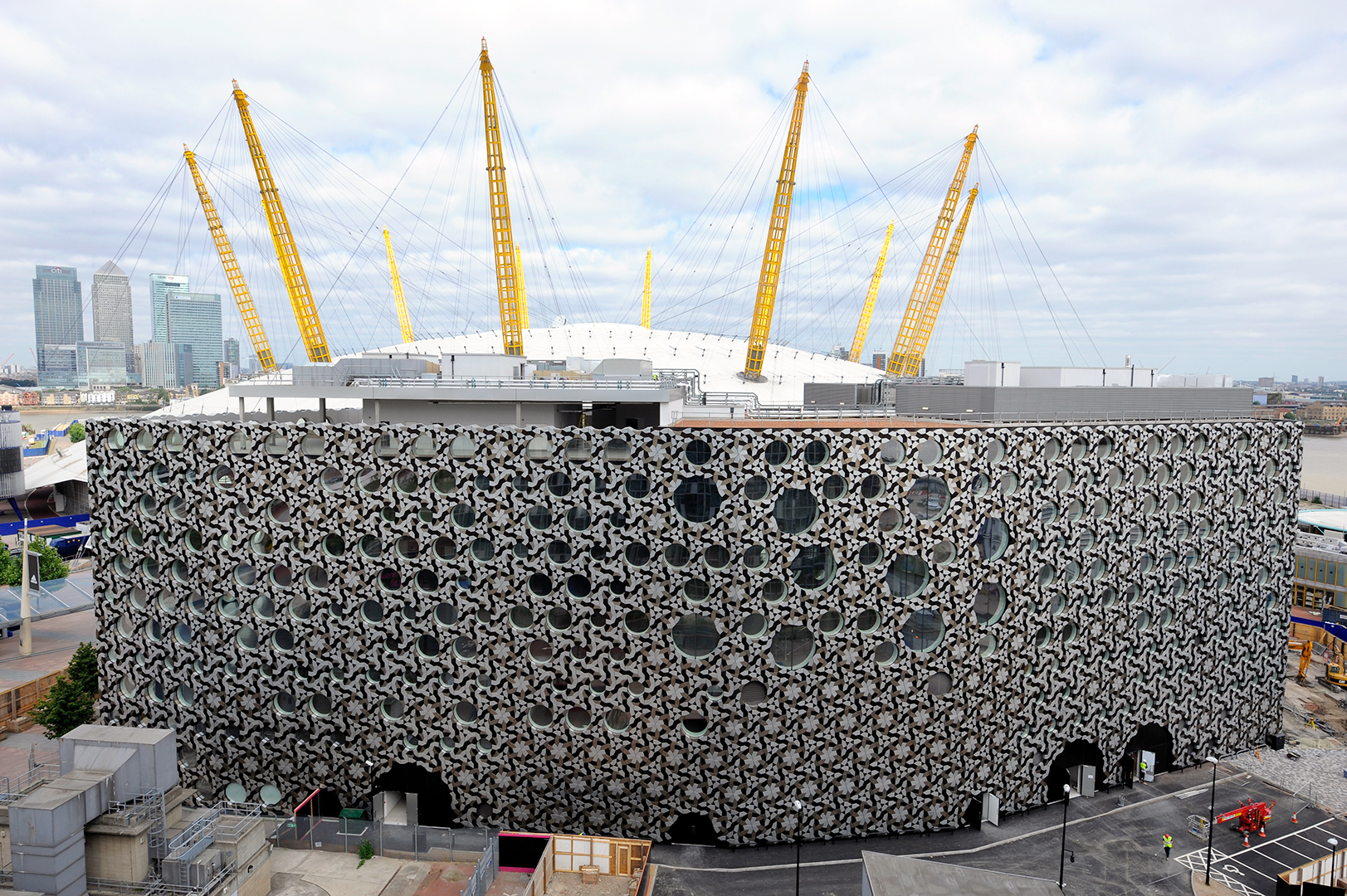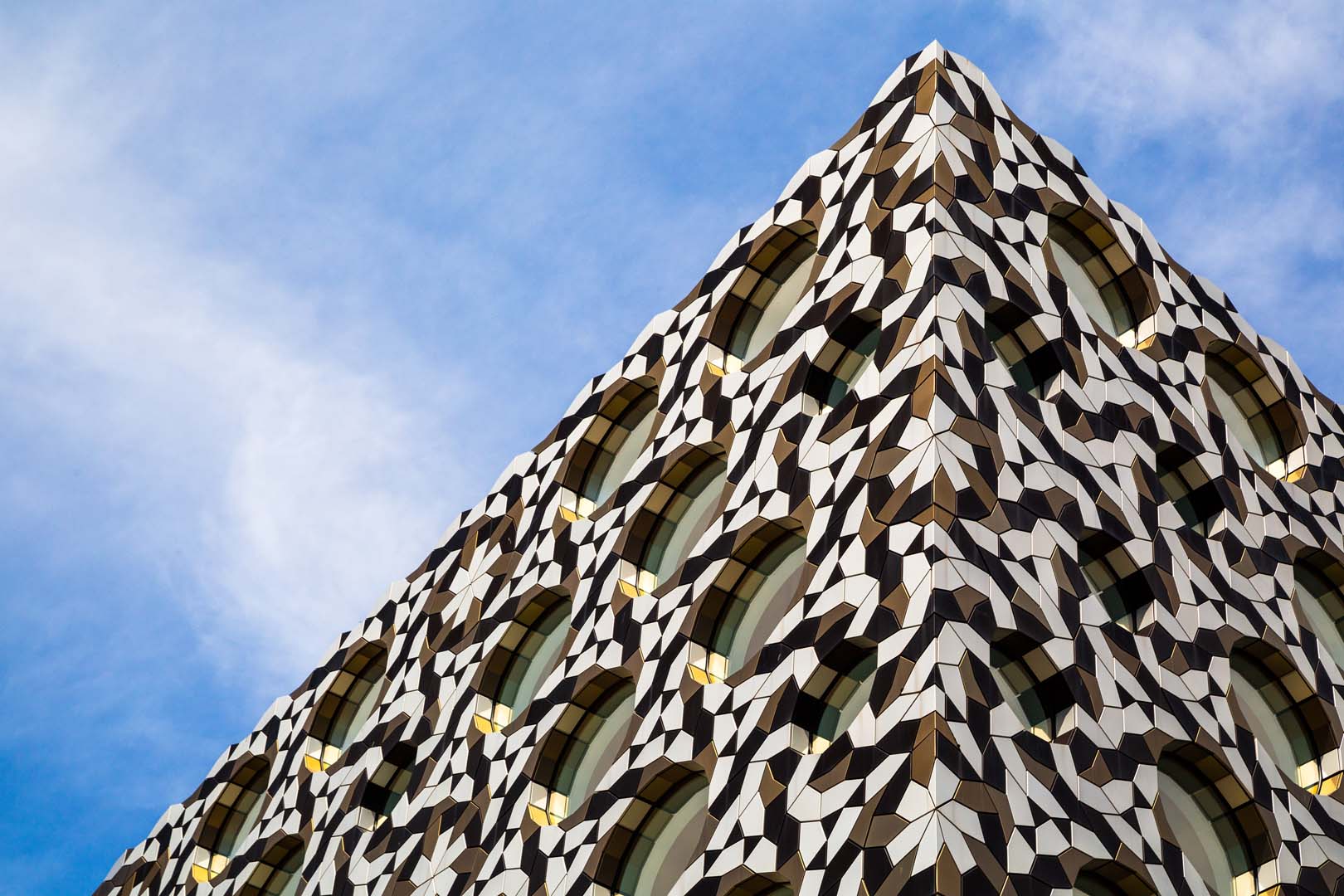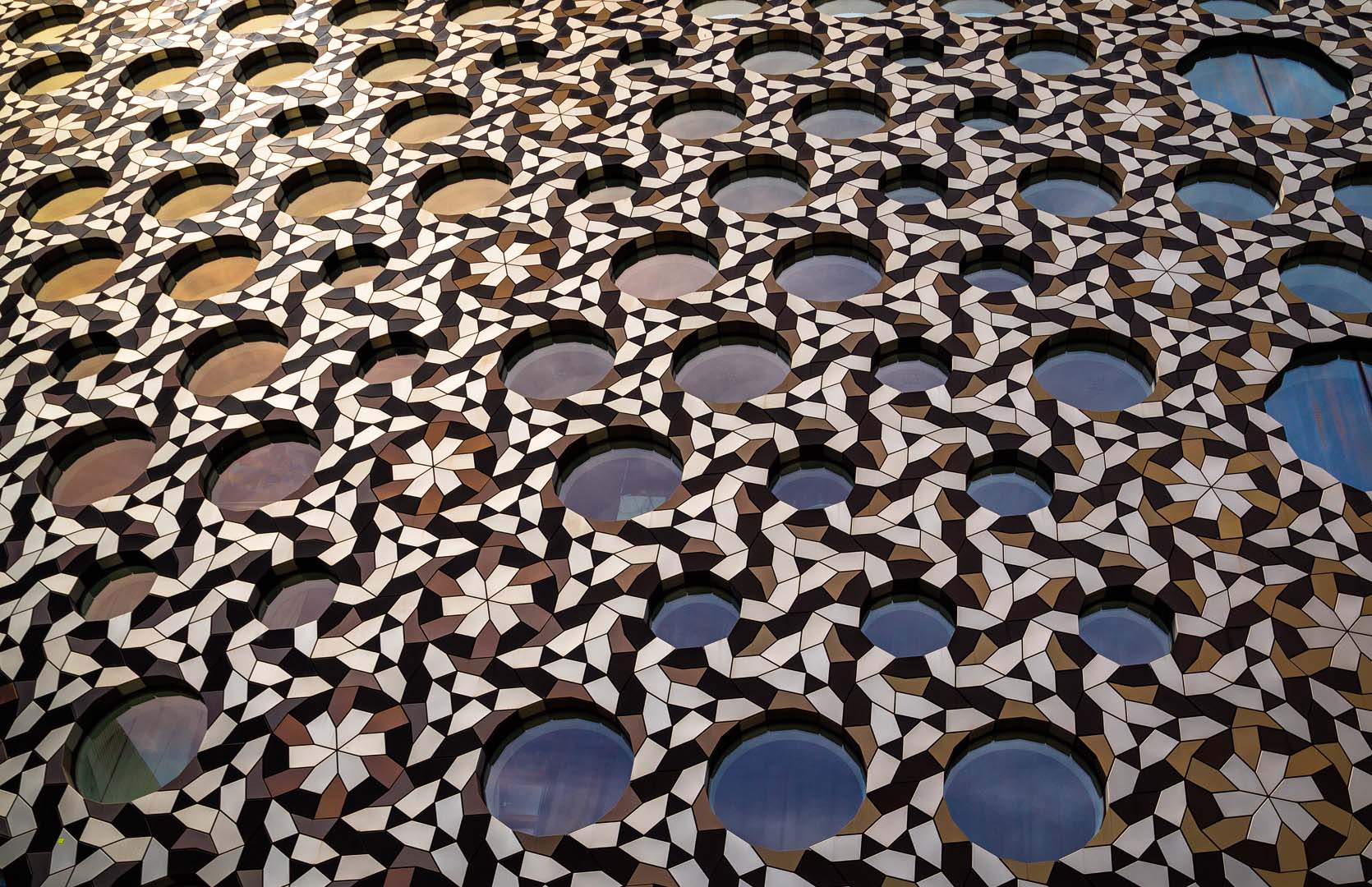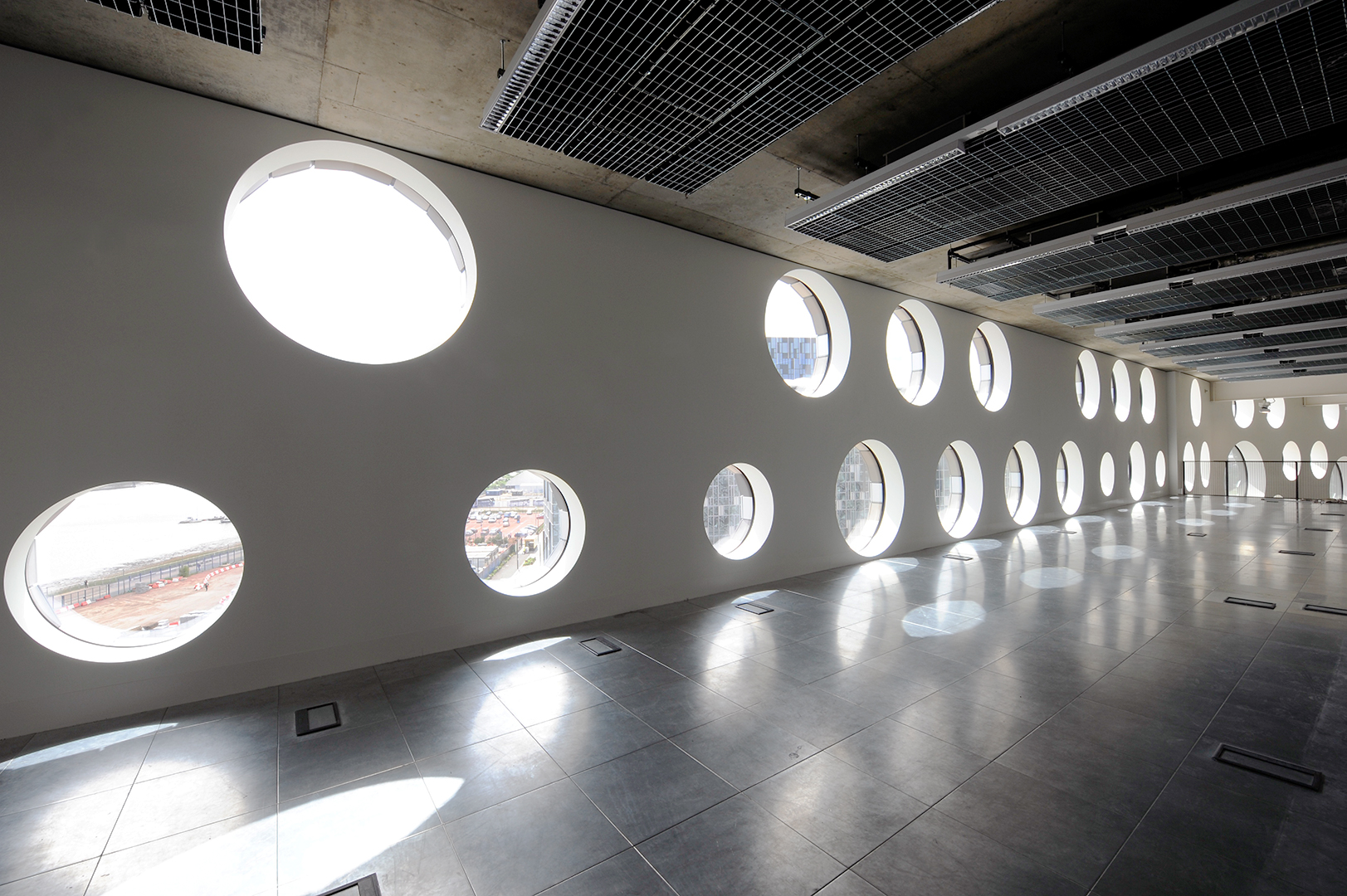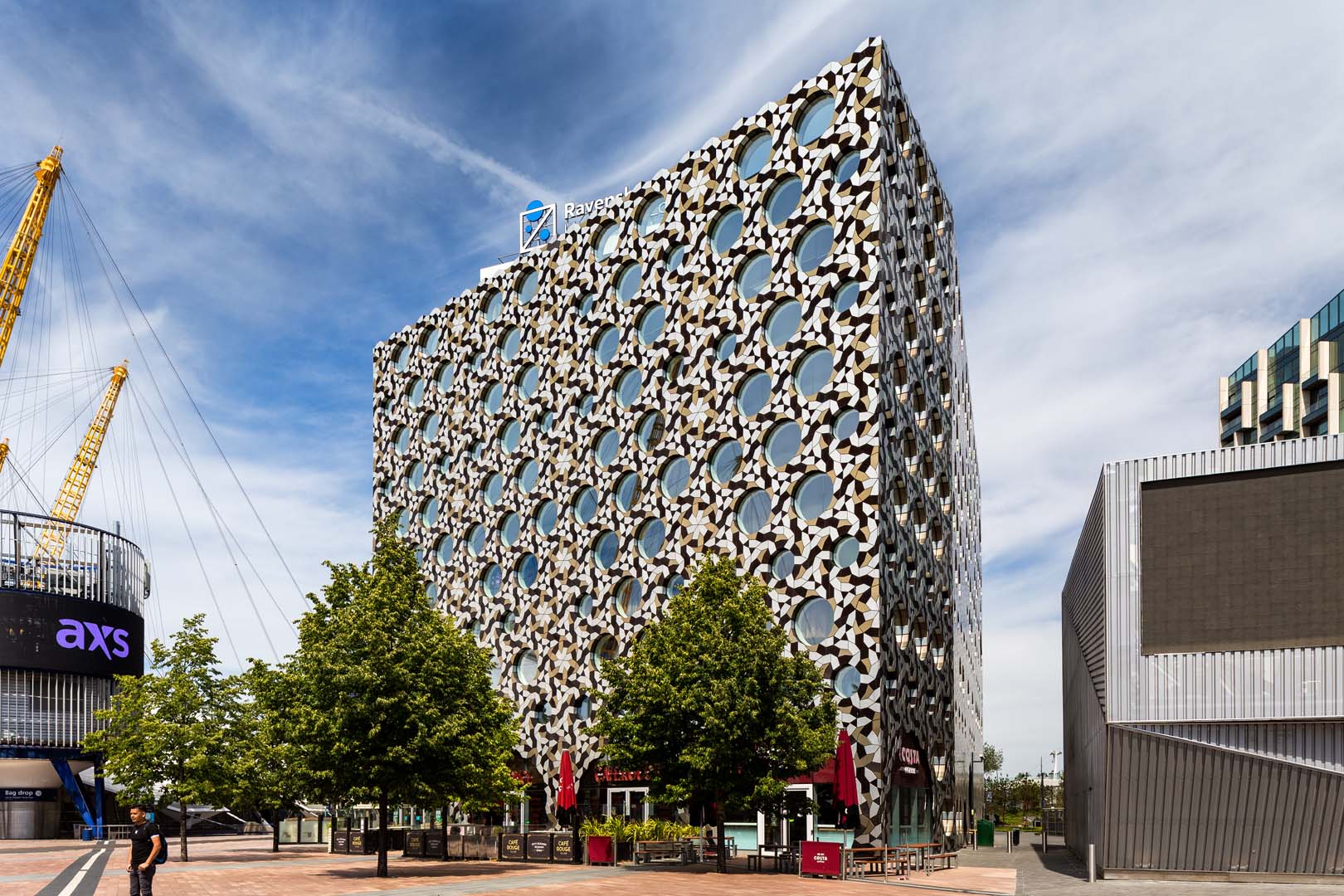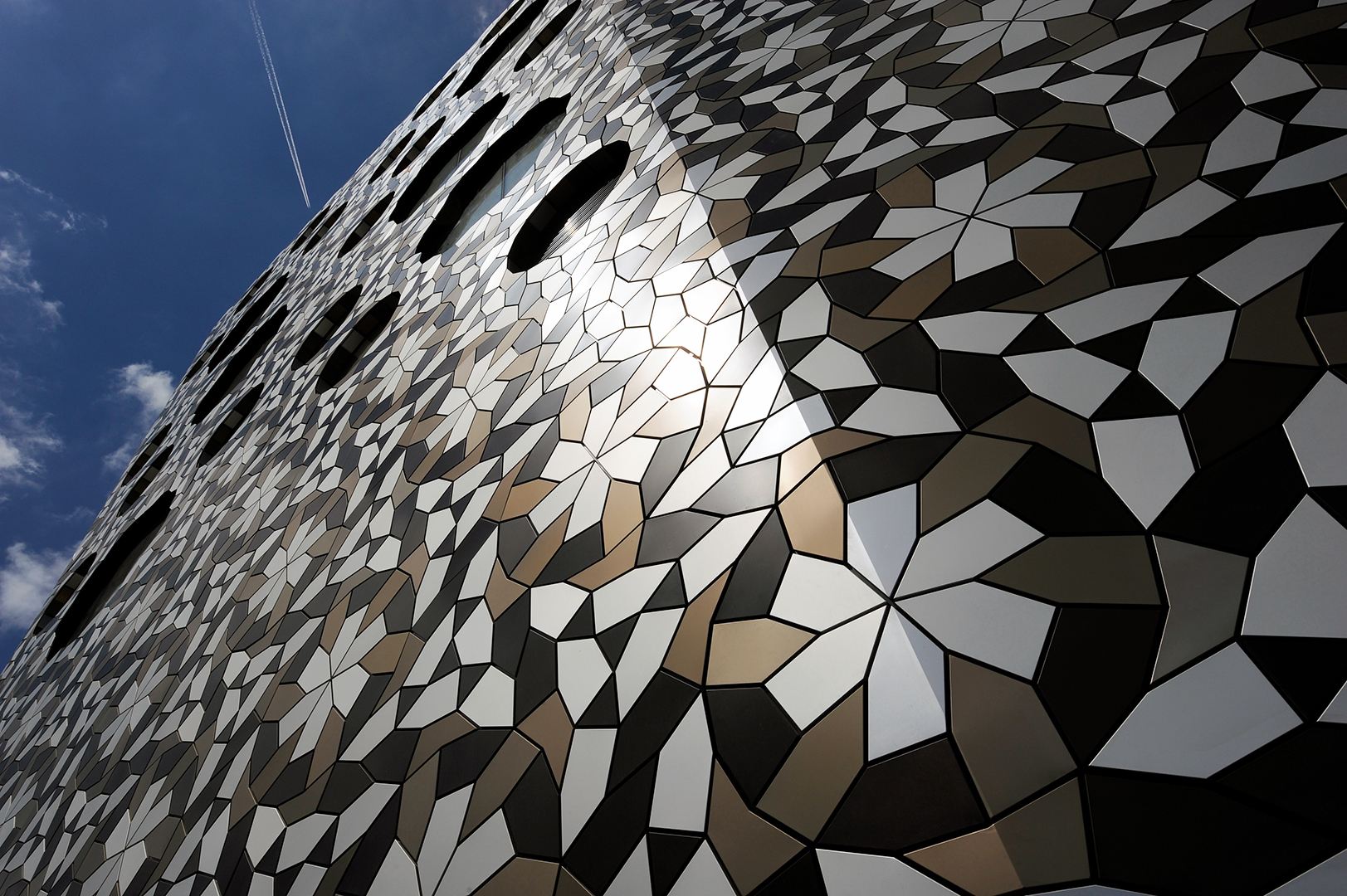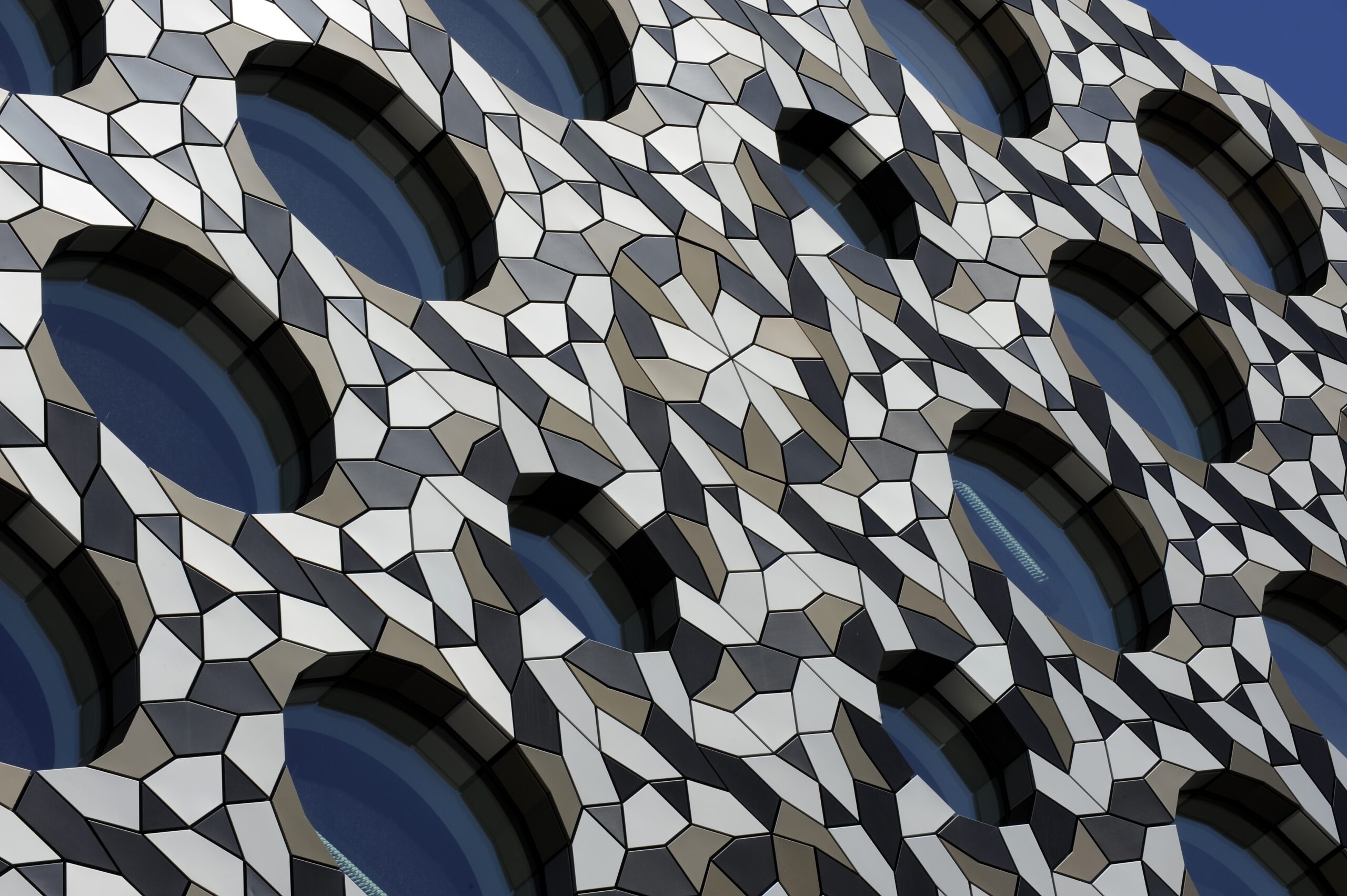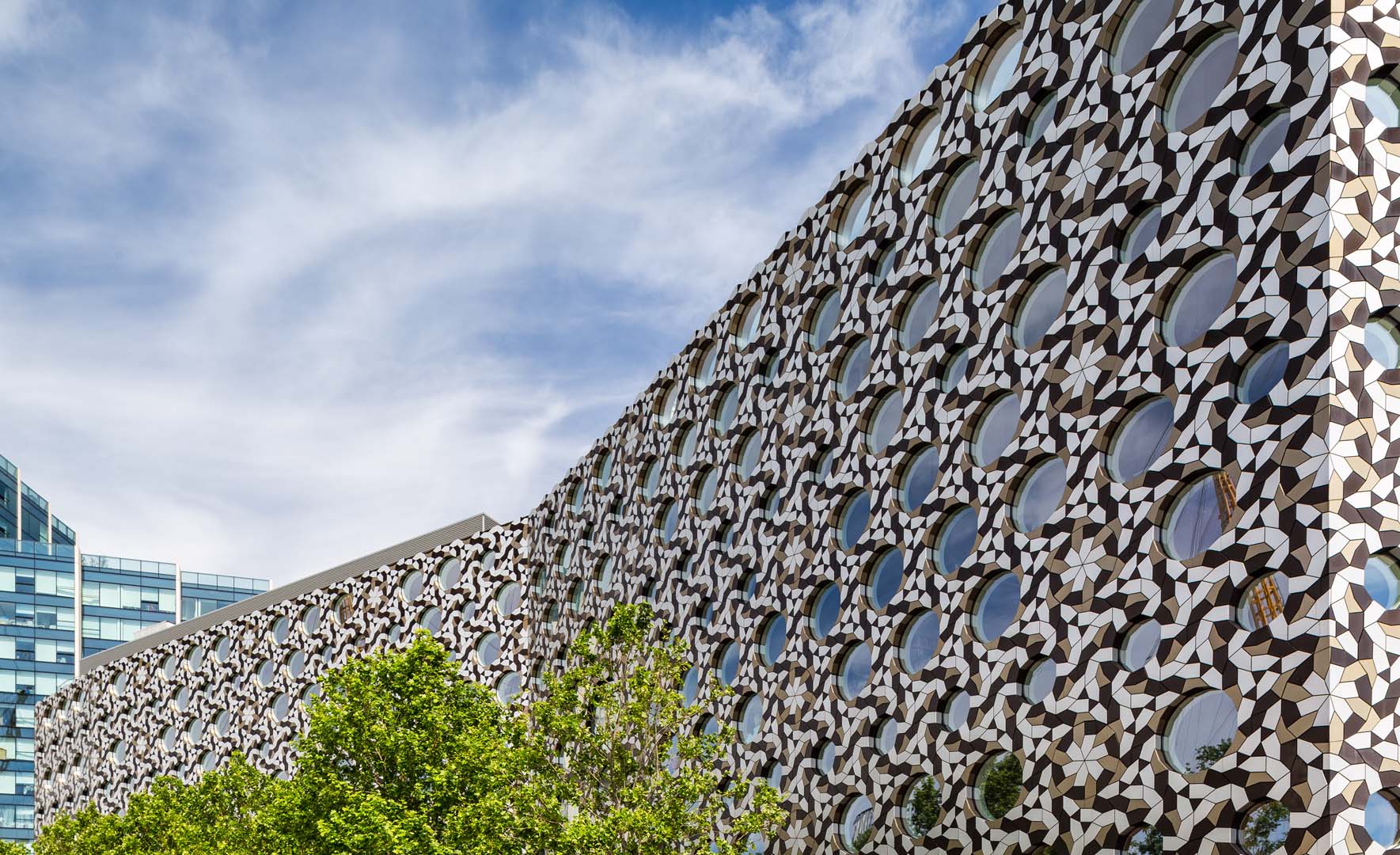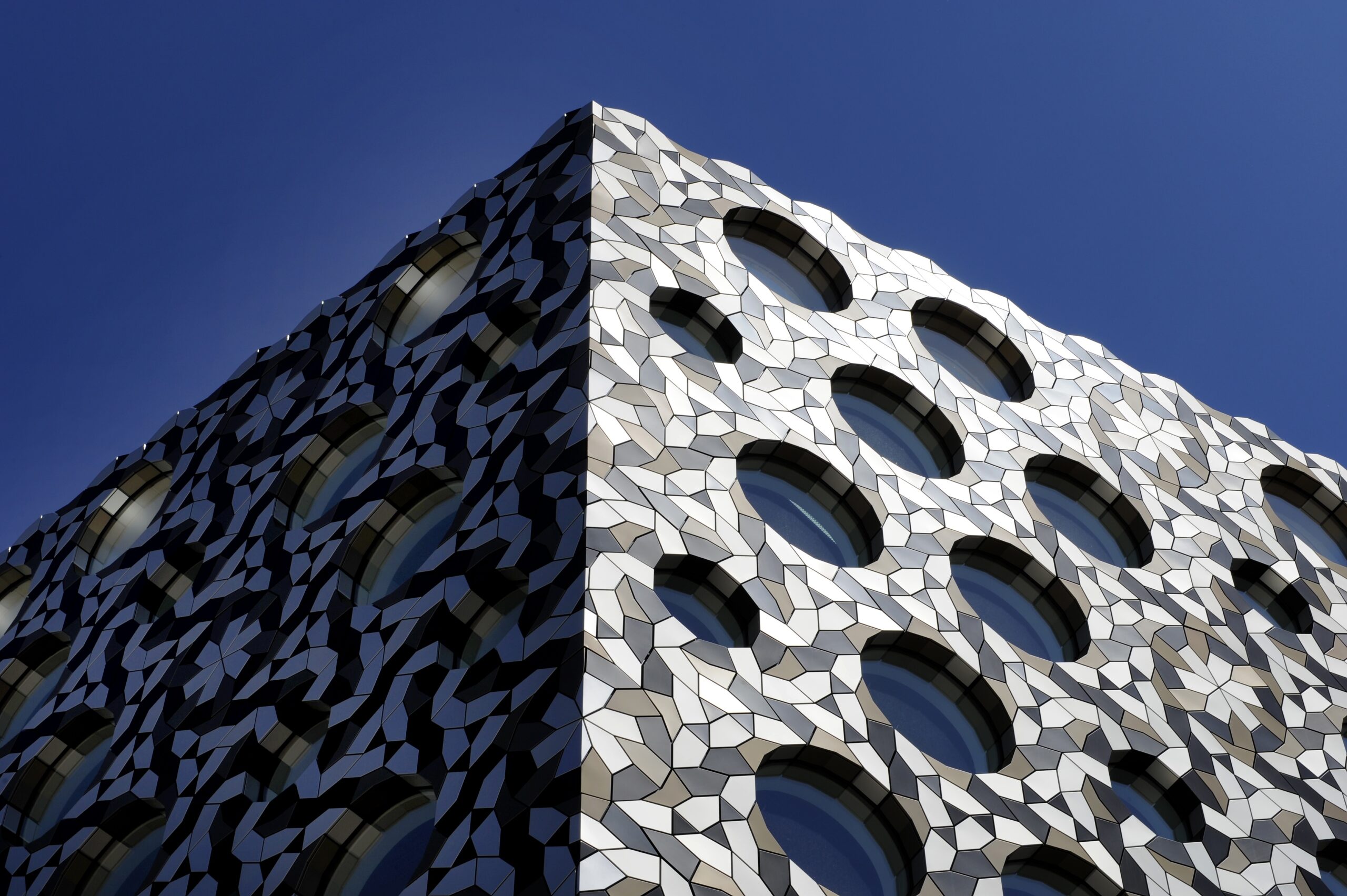 Ravensbourne University
LONDON
Advanced mathematics: 28,000 sheet metal panels give rise to an abstract, aperiodical style of tiling, which was manufactured by Schneider, assembled on 2,550 facade elements and installed on site as a curtain wall.
An impressive monolith with a geometrical curtain wall. In 2010 Ravensbourne University moved to the Greenwich Peninsula, London's new culture and design hotspot directly adjacent to the O2 Arena. As befits a university of digital media and design, the 6-storey new building is anything but ordinary. The supporting outer skeleton provides an open space where teams from various disciplines such as fashion, graphic design, music production, animation, architecture as well as film and television can collaborate flexibly. The curtain wall of sheet metal panels is also a creative and technological masterpiece.
A homage to art and craftsmanship. Only irregularly arranged, round windows interrupt the mosaic-style pattern of the curtain wall that surrounds the building like a cap of invisibility. Despite it being based on Gothic floral ornamentation, the appearance is both modern and abstract. Three different window diameters in combination with 6 different shapes of the sheet metal panels result in a variety of different window types with diameters ranging from 1,164 mm to 3,305 mm. A total of 28,000 aluminium cases that have been anodised in champagne, dark brown and silver colours can be found on the curtain wall. While precisely observing the architect's drawings, we mounted them on support plates and assembled them to form 2,550 facade elements. Due to the staggered arrangement of the round windows, the facade elements had the form of parallelograms, and the equipment for the installation thus had to be tailored to this application.
BUILDING CONTRACTOR
Ravensbourne College and Meridian Delta
ARCHITECT
Foreign Office Architects, London
PROJECT PERIOD
2009 - 2010
CONSTRUCTION TYPE
Elemented aluminium facade with integrated round windows, curtain wall made of colour anodised sheet metal cassettes.