TUM Campus at the Olympic Park – Munich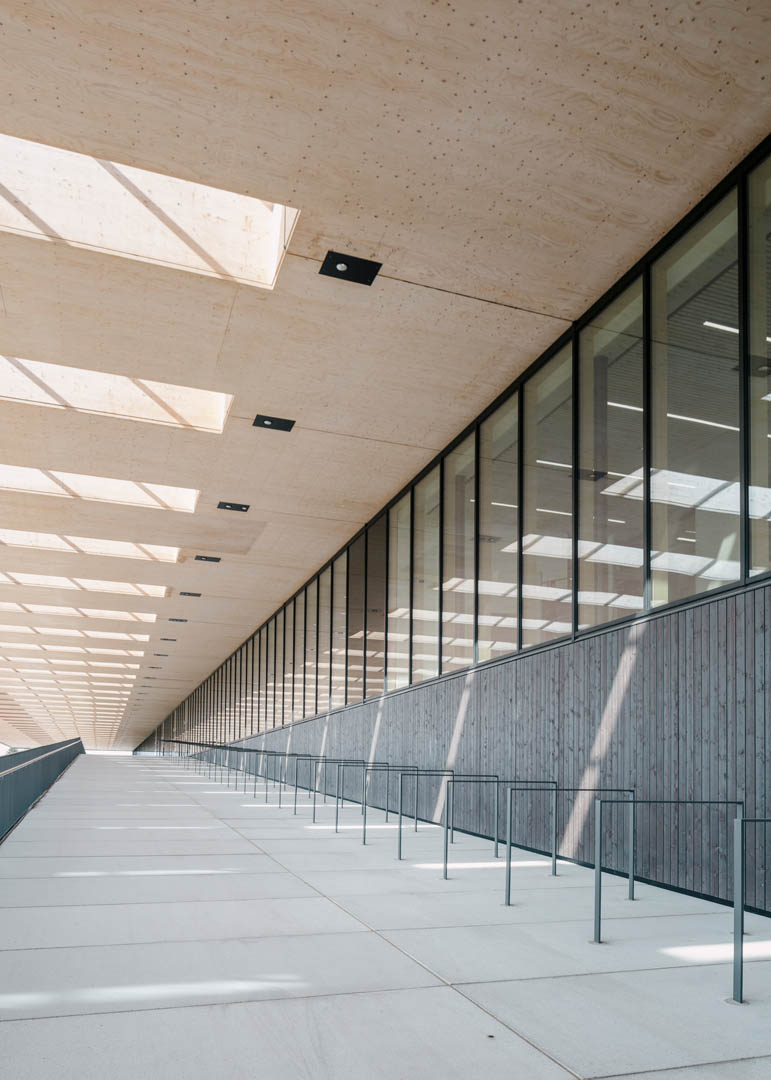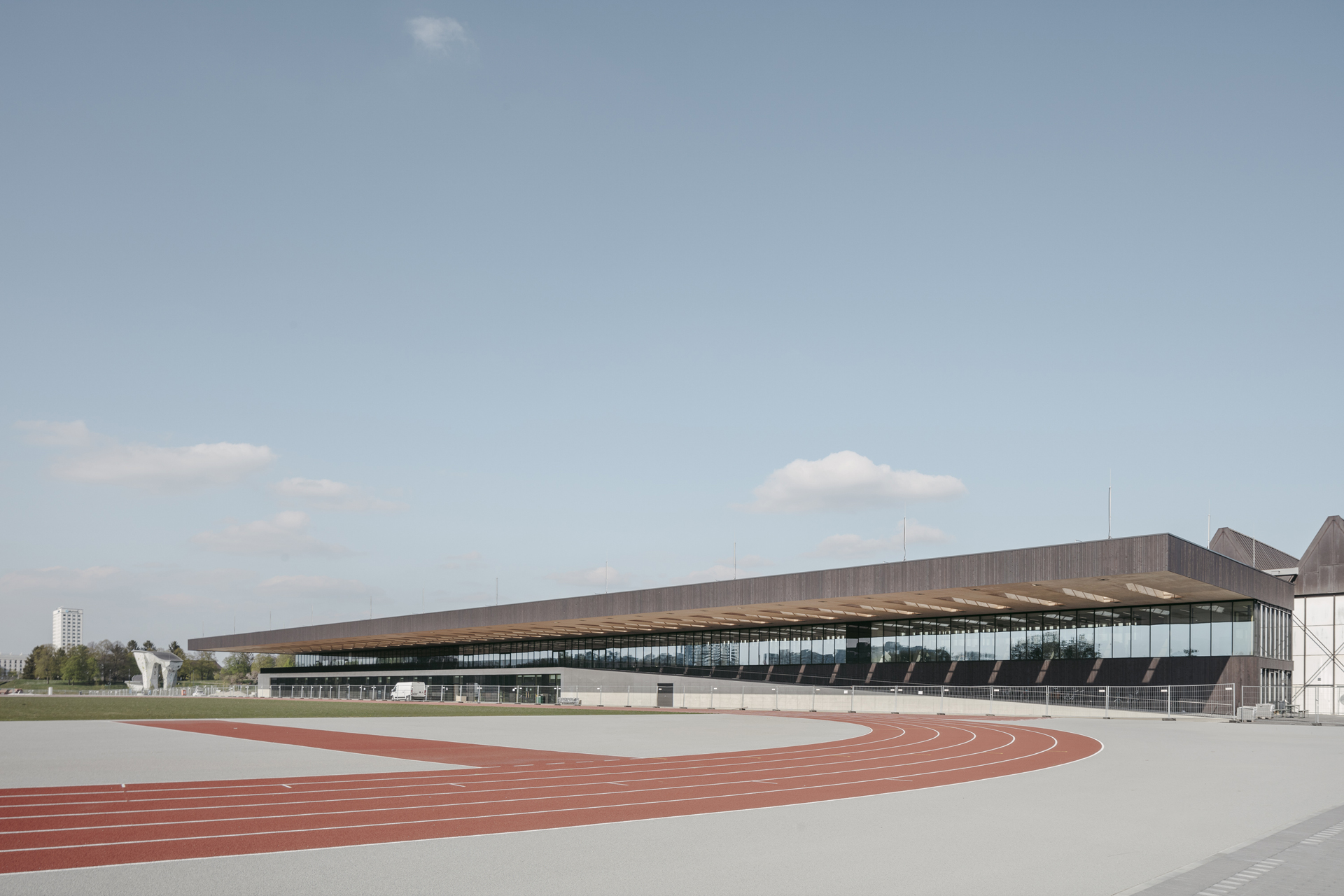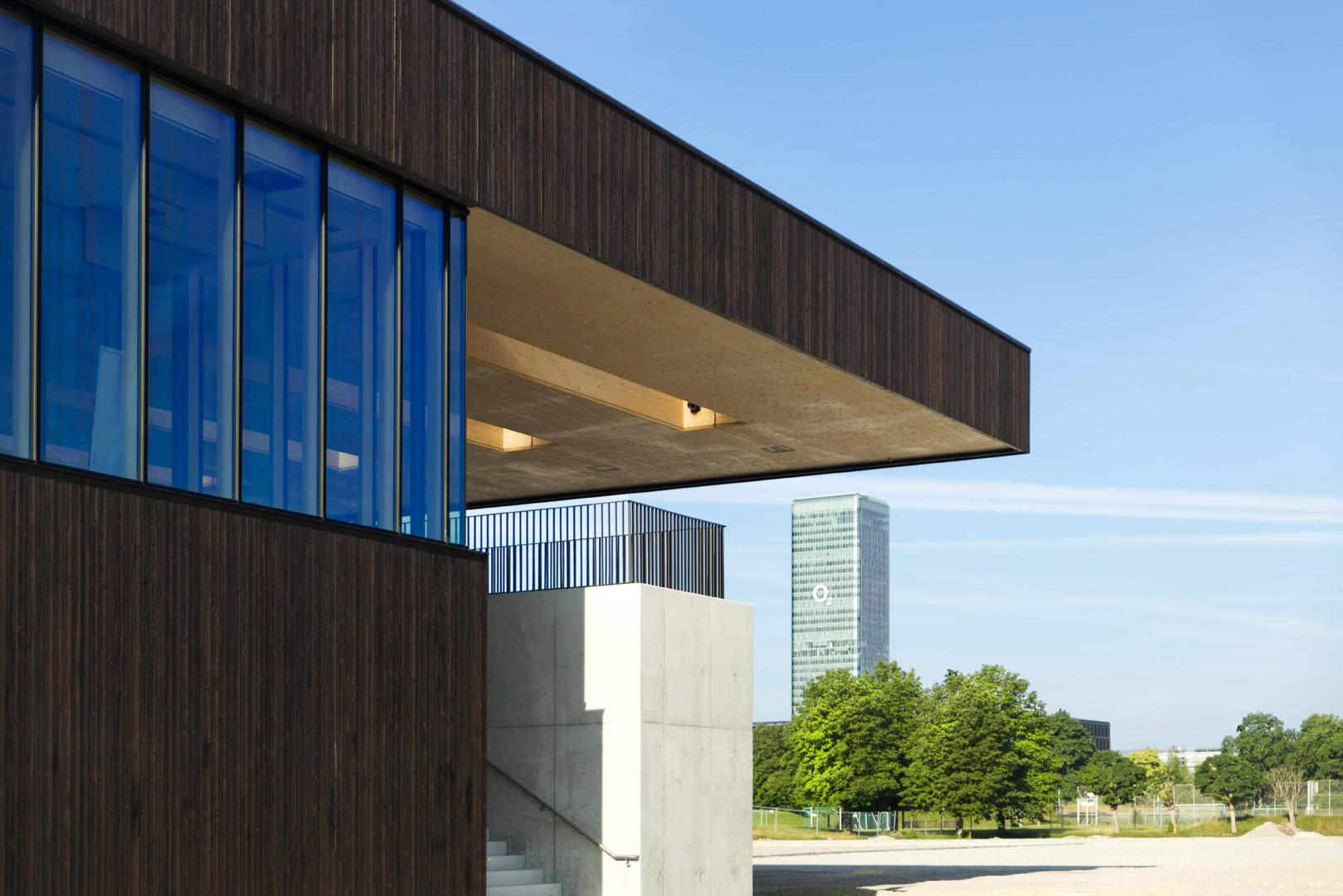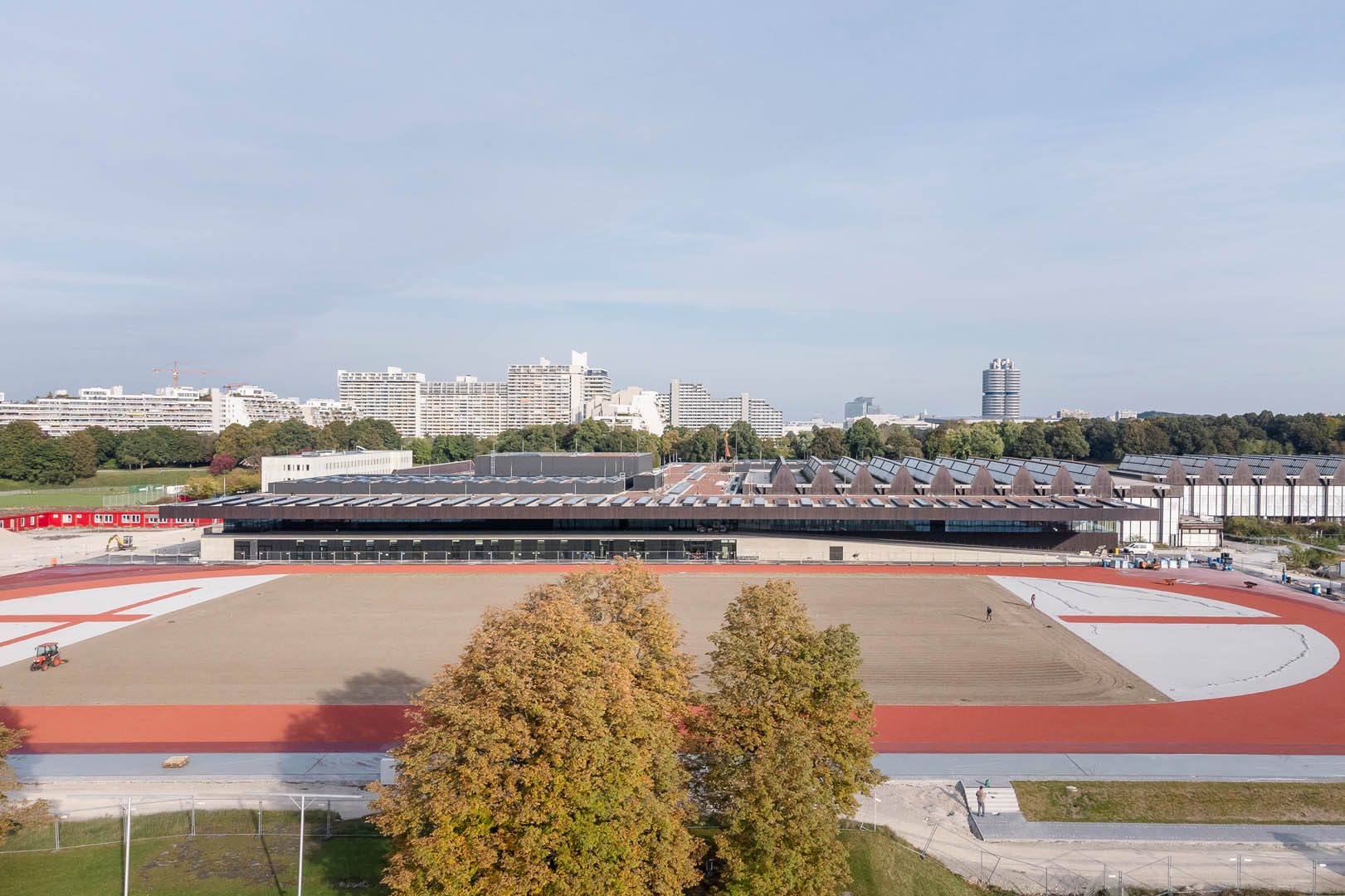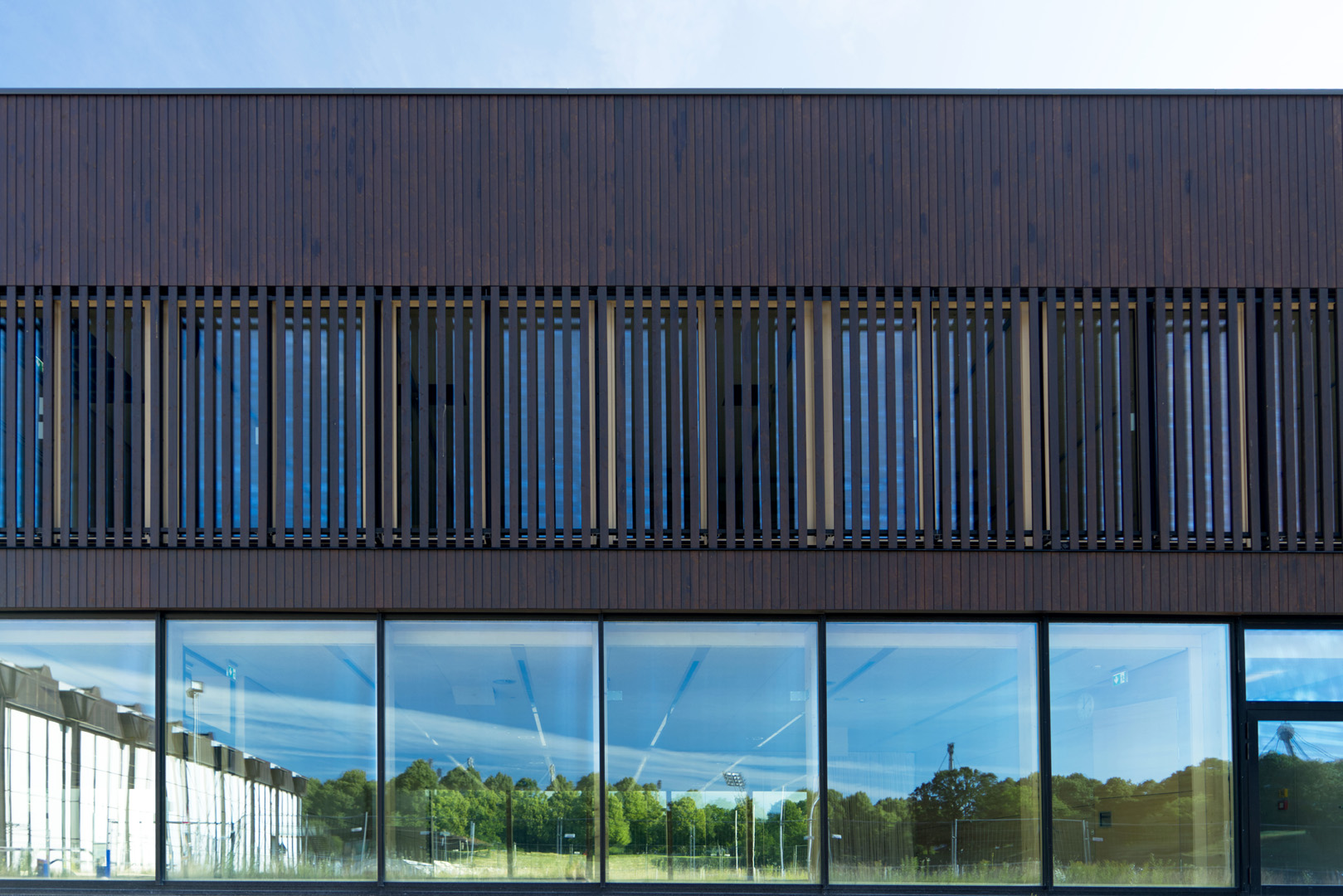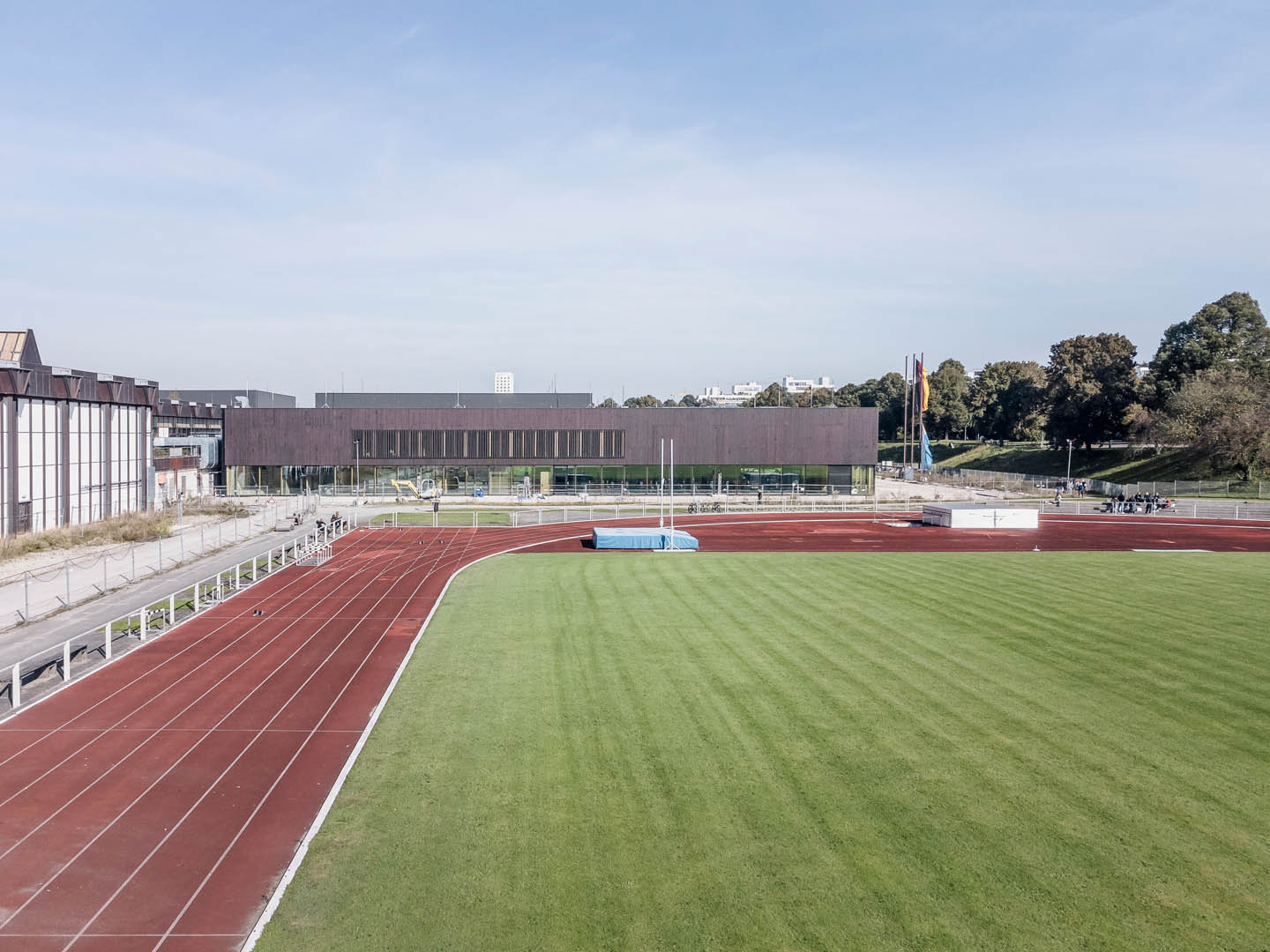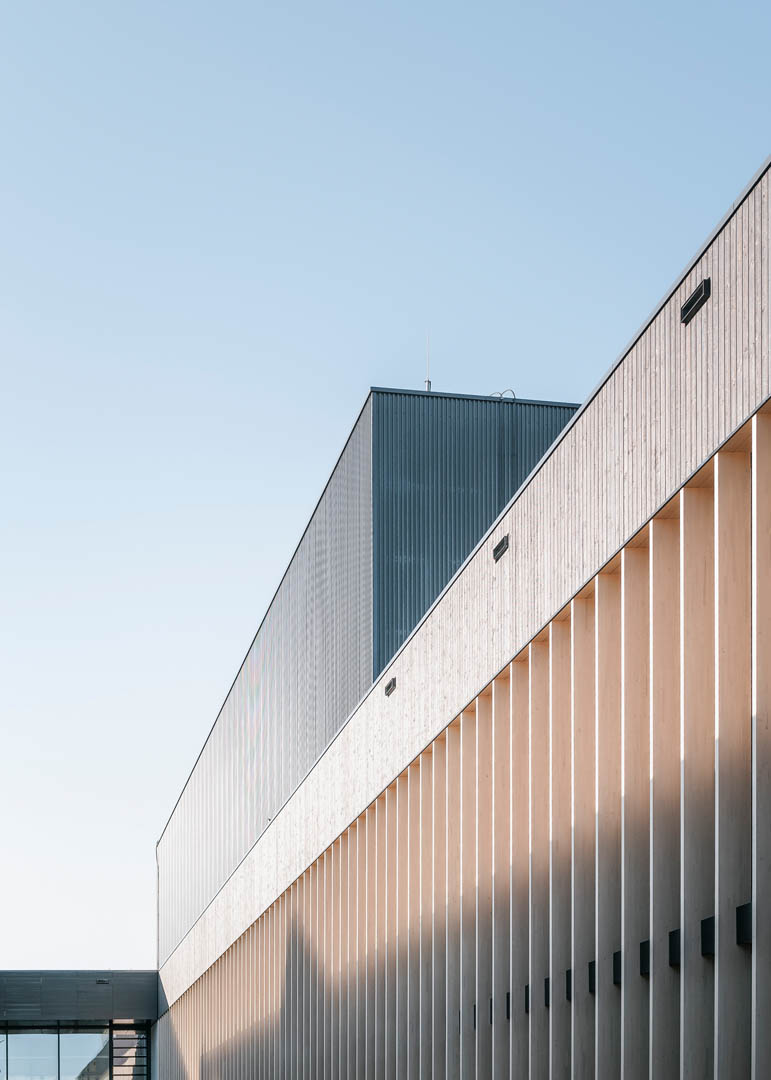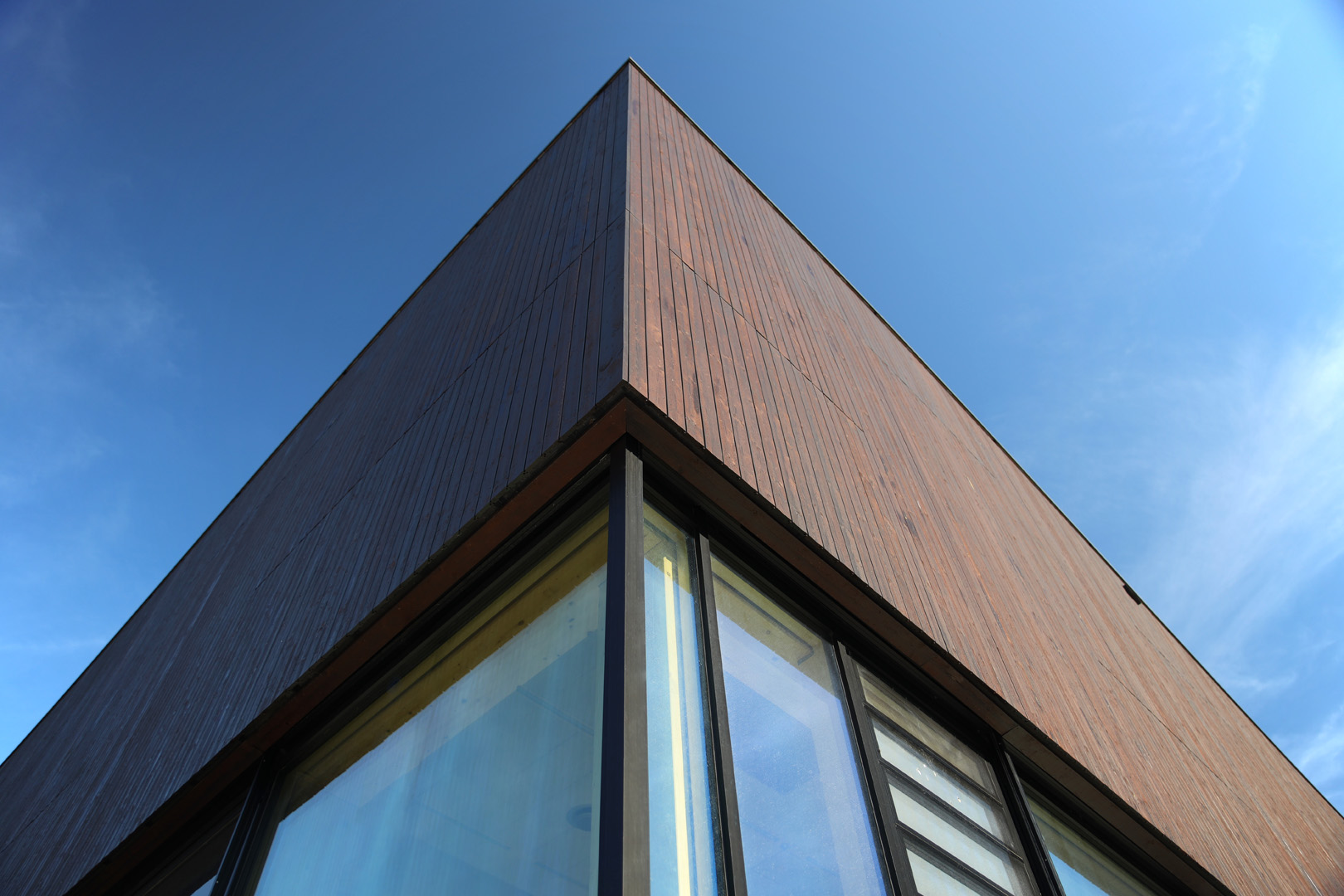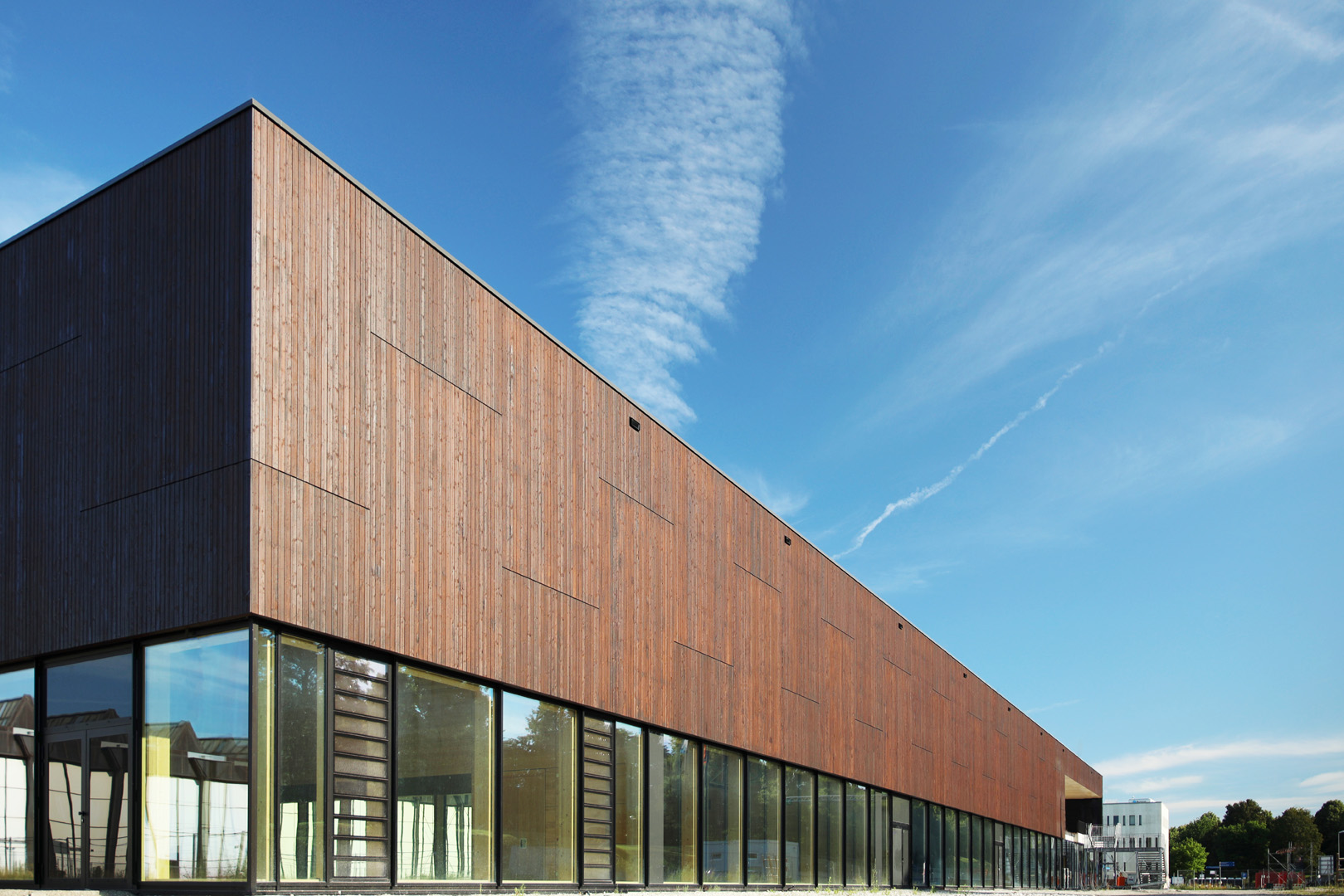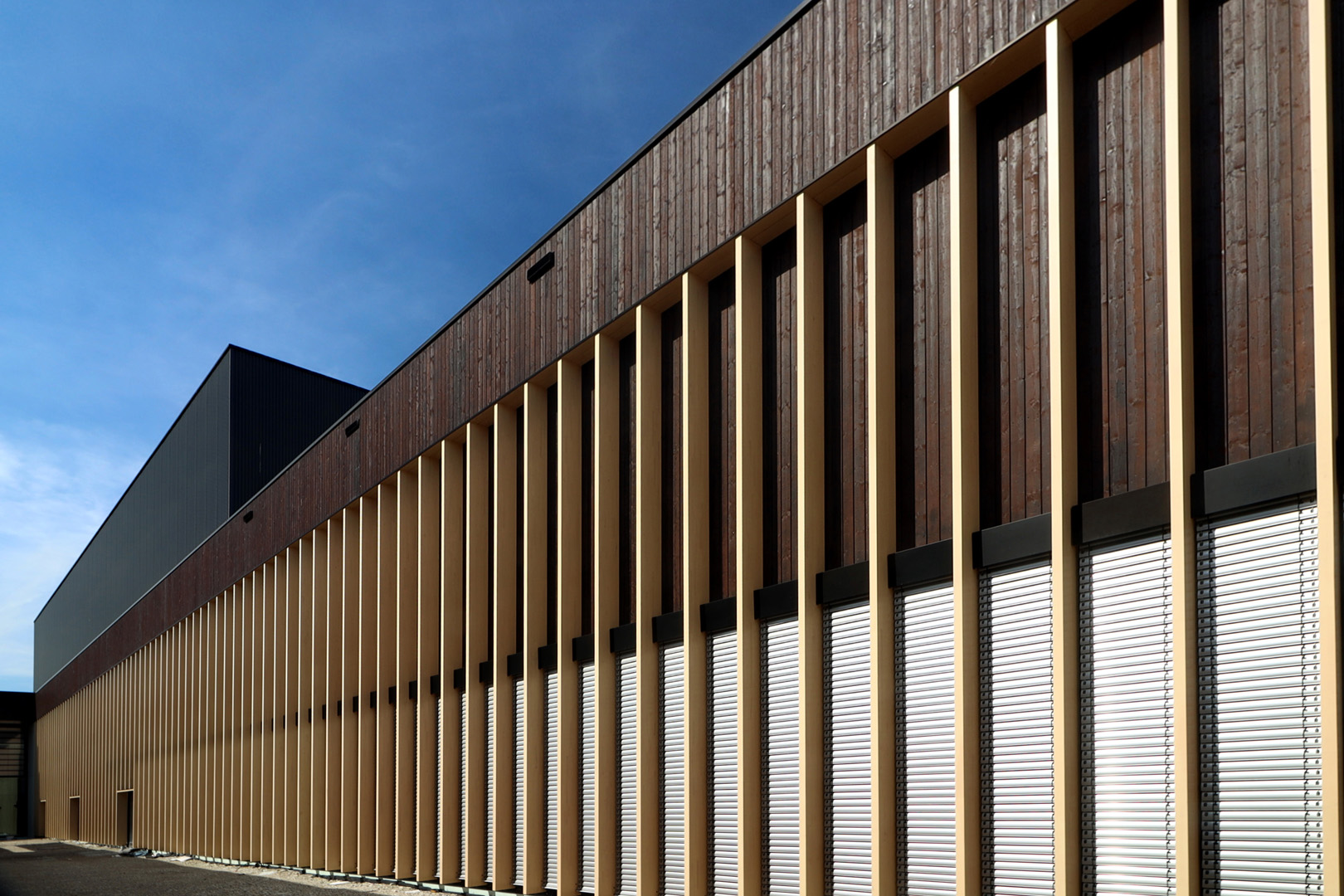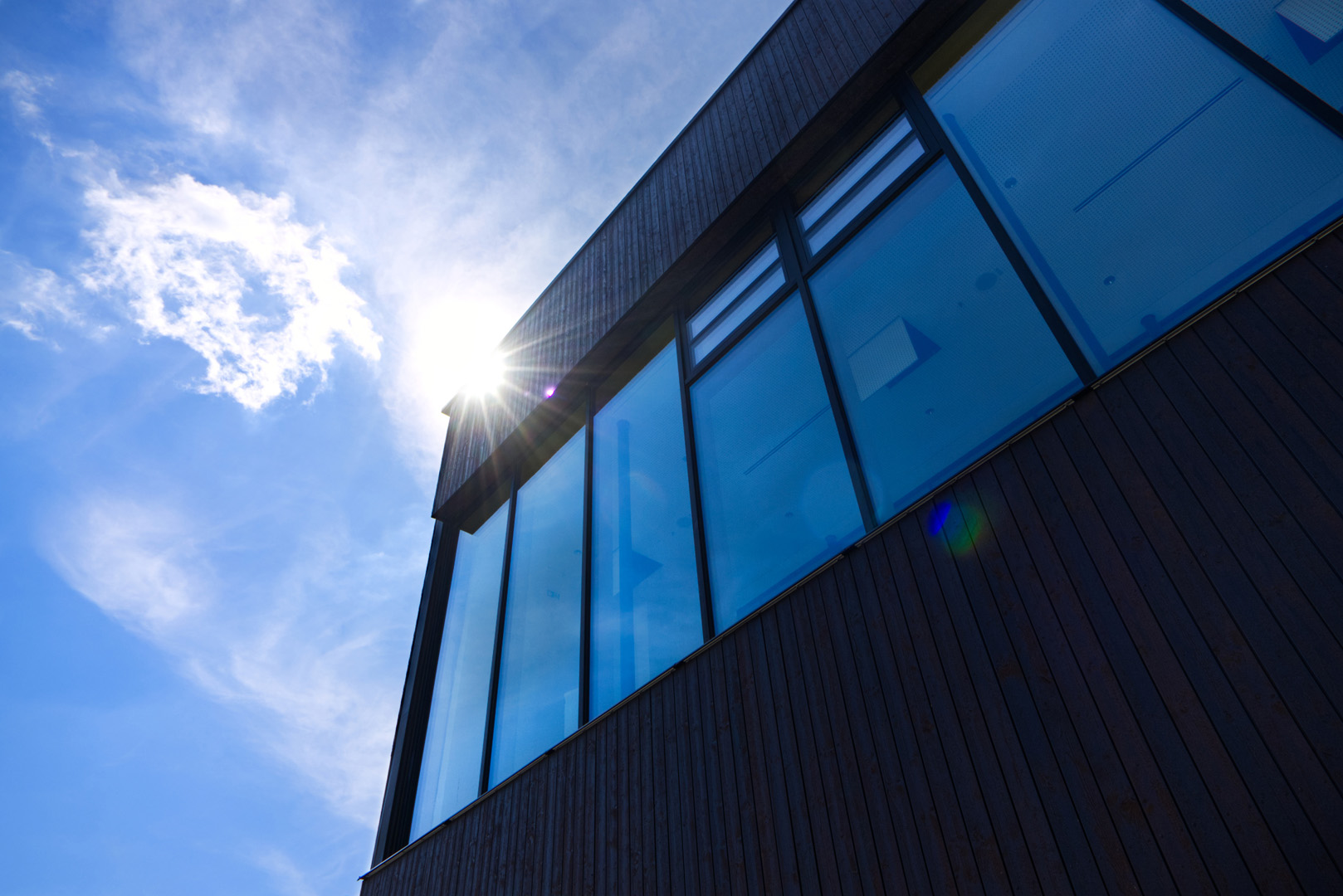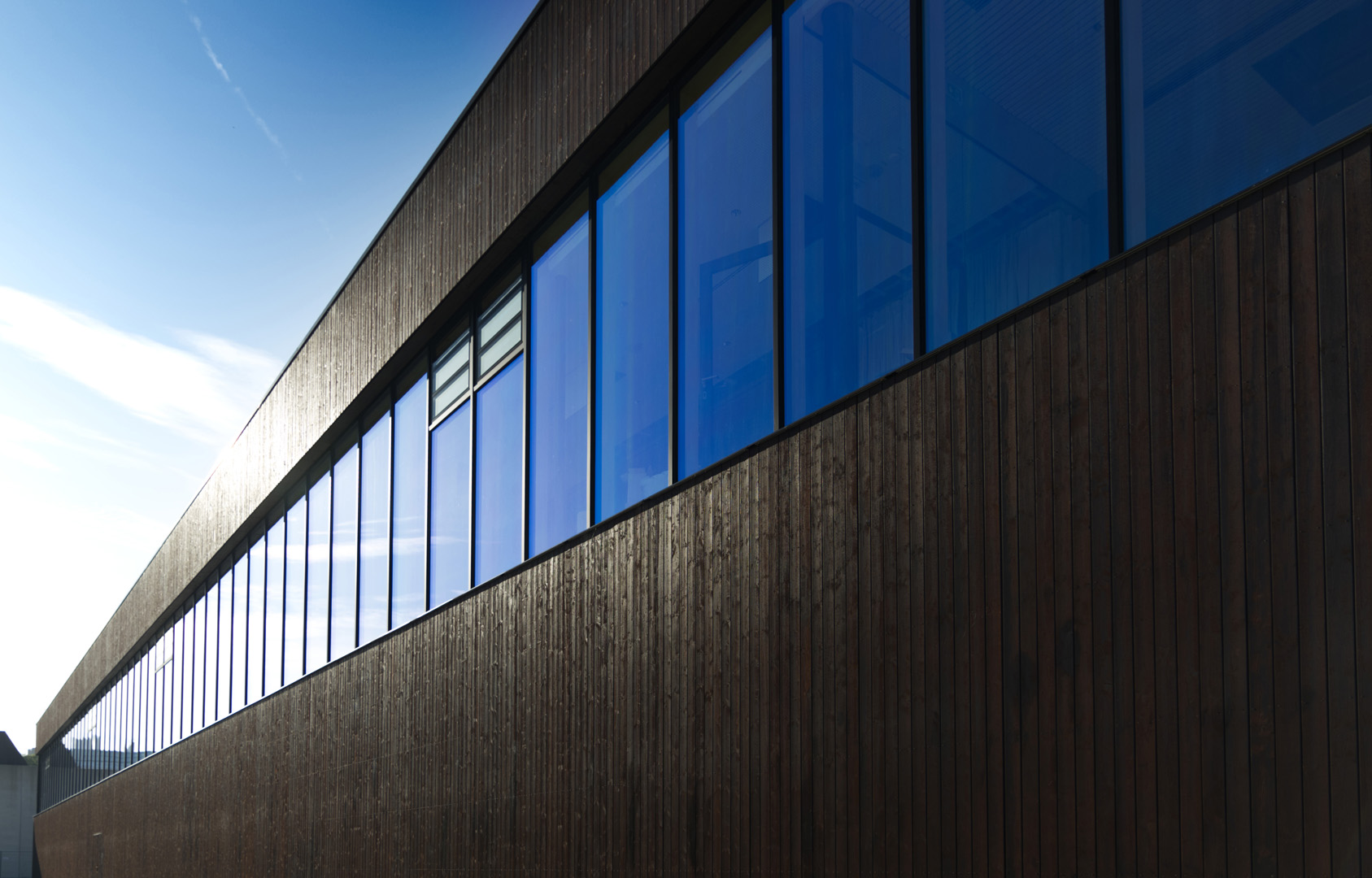 TUM Campus im Olympiapark - (c) Aldo Amoretti / Dietrich | Untertrifaller Architekten
TUM Campus im Olympiapark - Aldo Amoretti / Dietrich | Untertrifaller Architekten
TUM Campus im Olympiapark - (c) VOTOGRAPHY - Vincent Oberhuber (7)
TUM Campus im Olympiapark - Aldo Amoretti / Dietrich | Untertrifaller Architekten
TUM Campus im Olympiapark - (c) VOTOGRAPHY - Vincent Oberhuber (4)
TUM Campus im Olympiapark - Aldo Amoretti / Dietrich | Untertrifaller Architekten
TUM Campus im Olympiapark - (c) Aldo Amoretti / Dietrich | Untertrifaller Architekten
TUM Campus im Olympiapark - (c) VOTOGRAPHY - Vincent Oberhuber (6)
TUM Campus im Olympiapark - (c) VOTOGRAPHY - Vincent Oberhuber (5)
TUM Campus im Olympiapark - (c) VOTOGRAPHY - Vincent Oberhuber (8)
TUM Campus im Olympiapark - (c) VOTOGRAPHY - Vincent Oberhuber (3)
TUM Campus im Olympiapark - (c) VOTOGRAPHY - Vincent Oberhuber (2)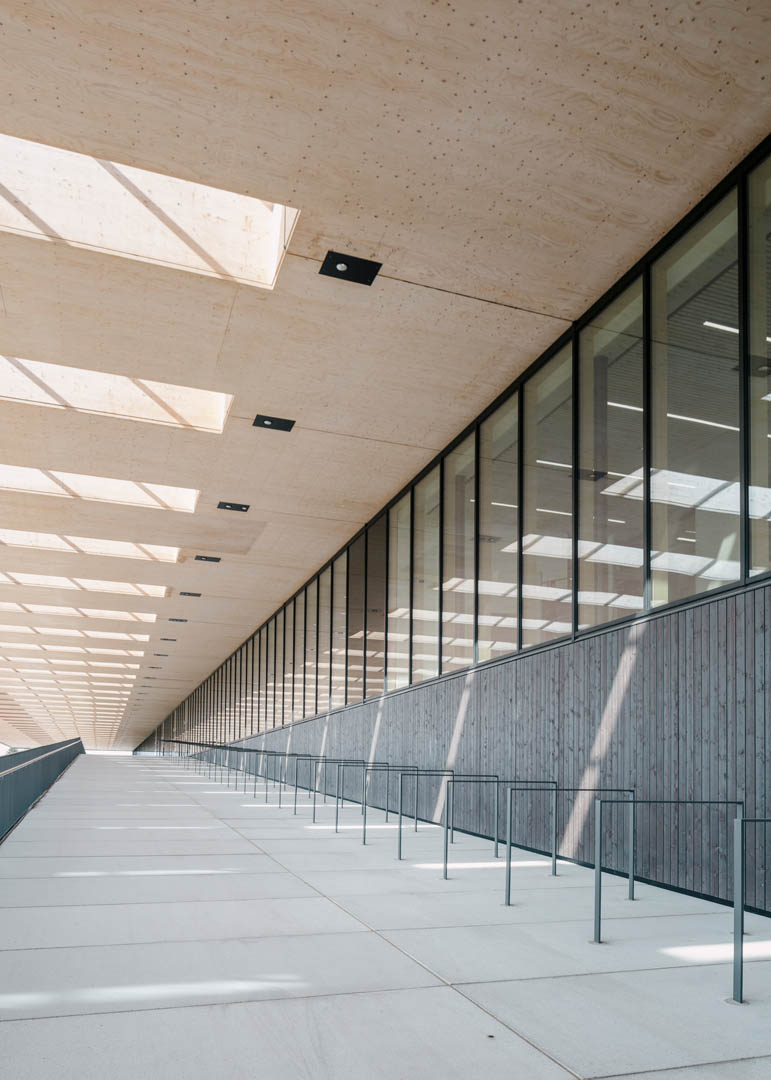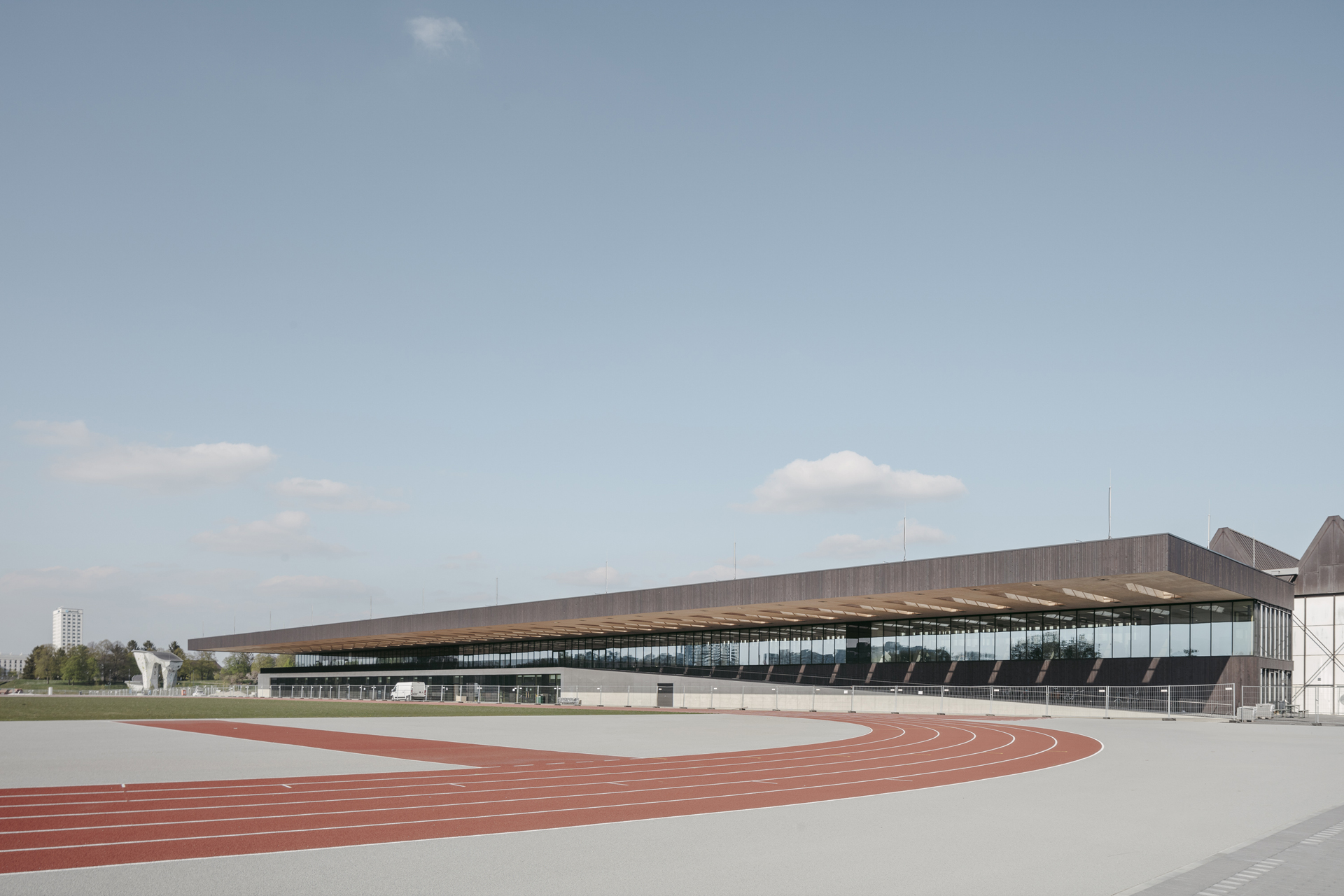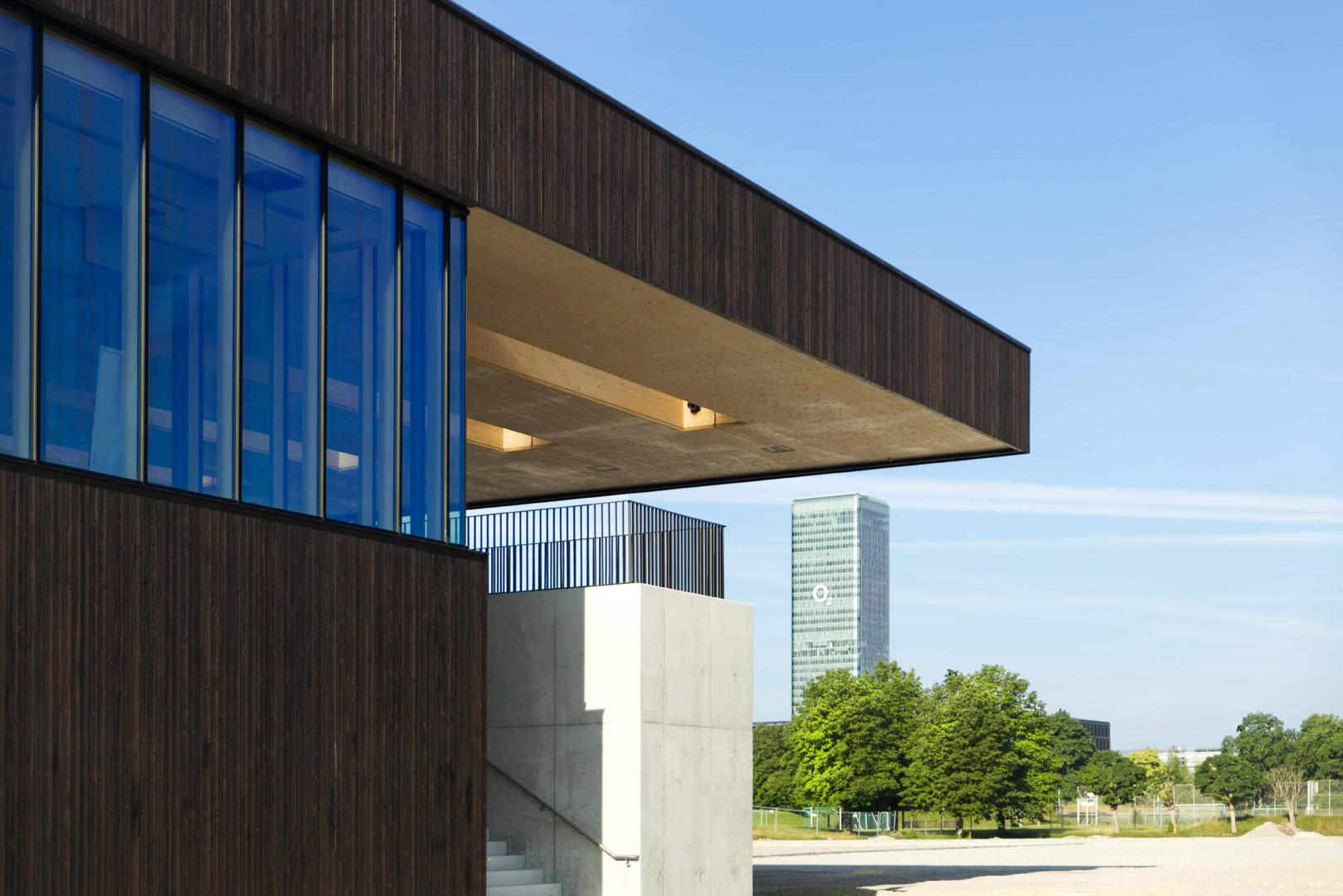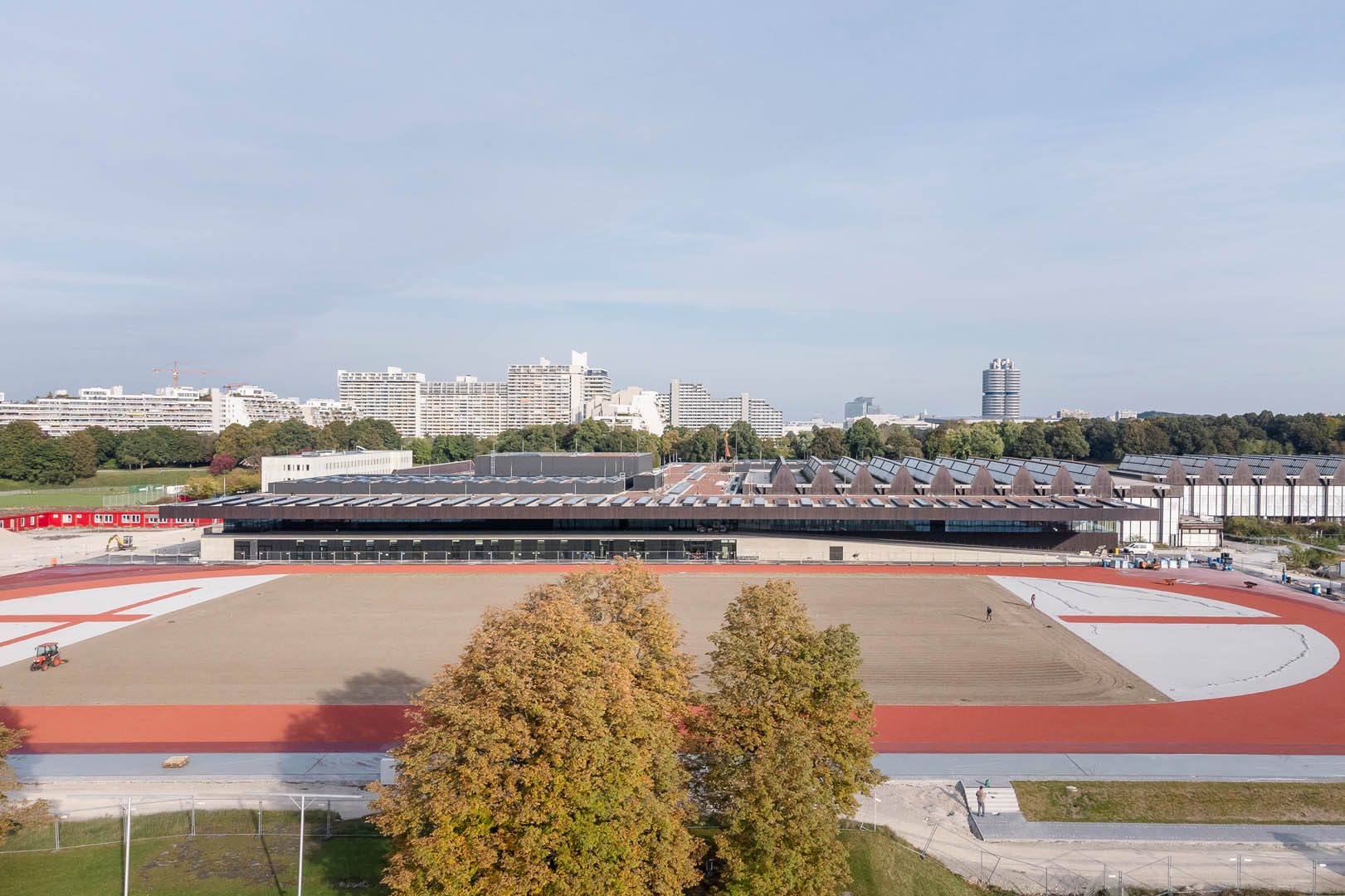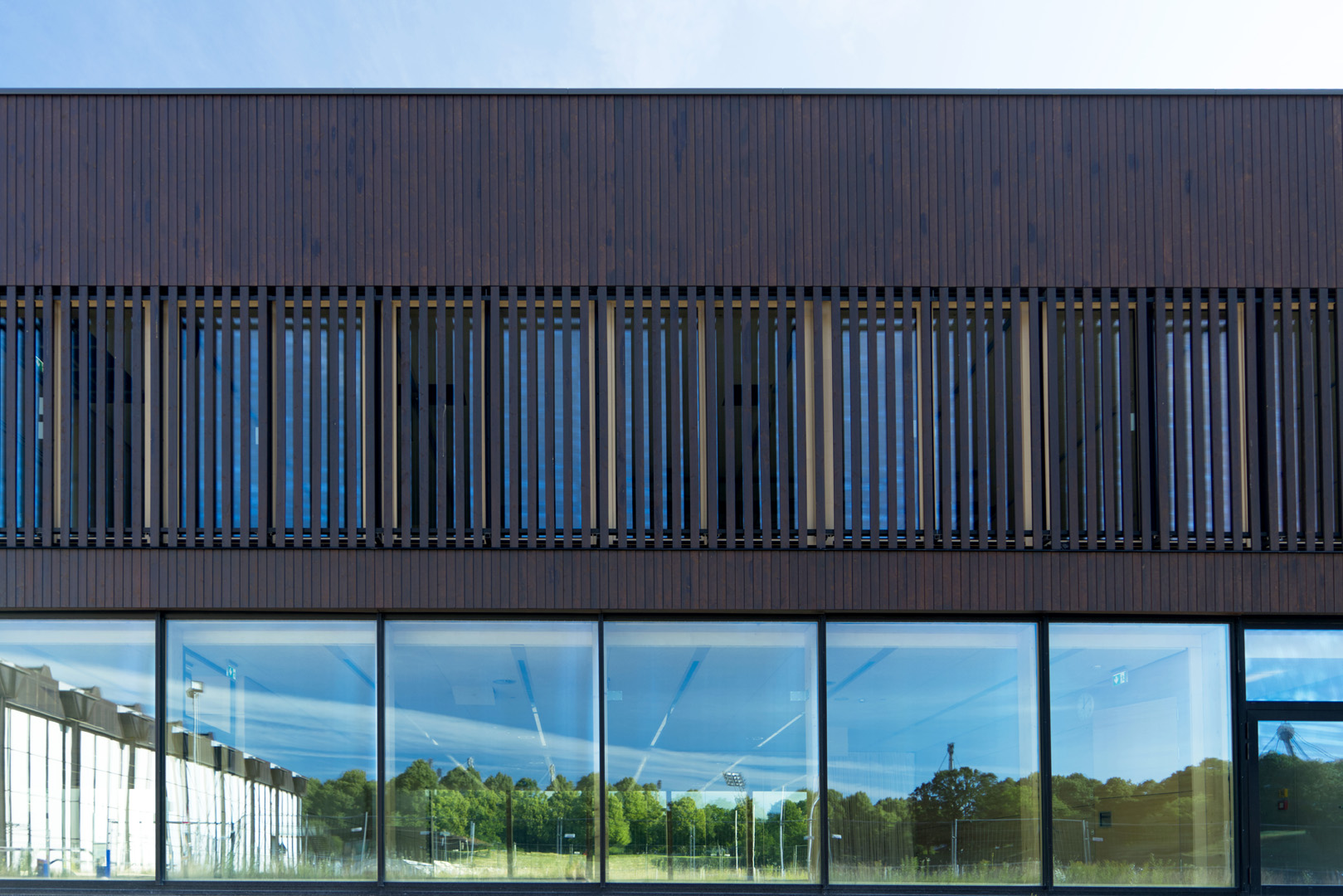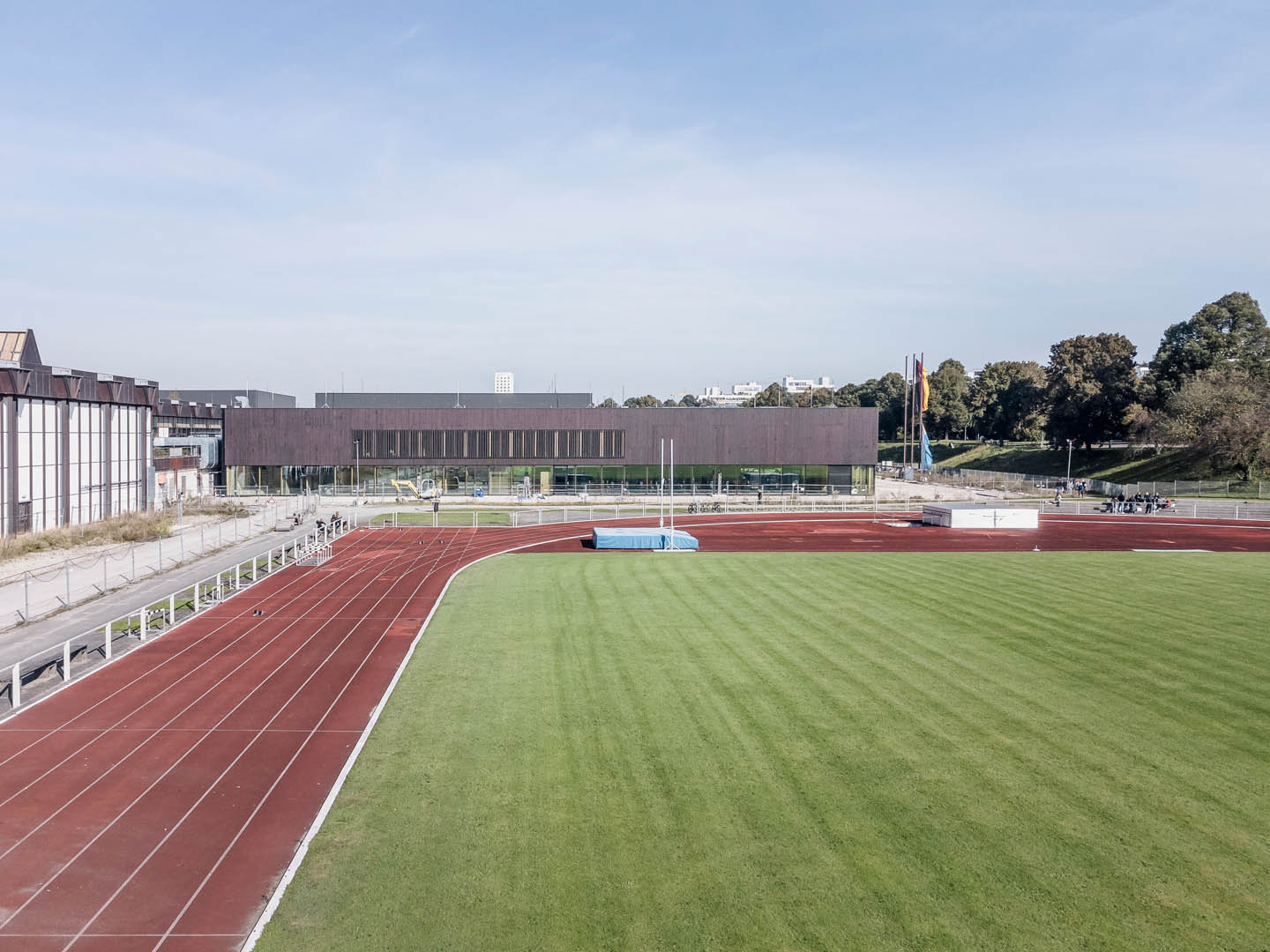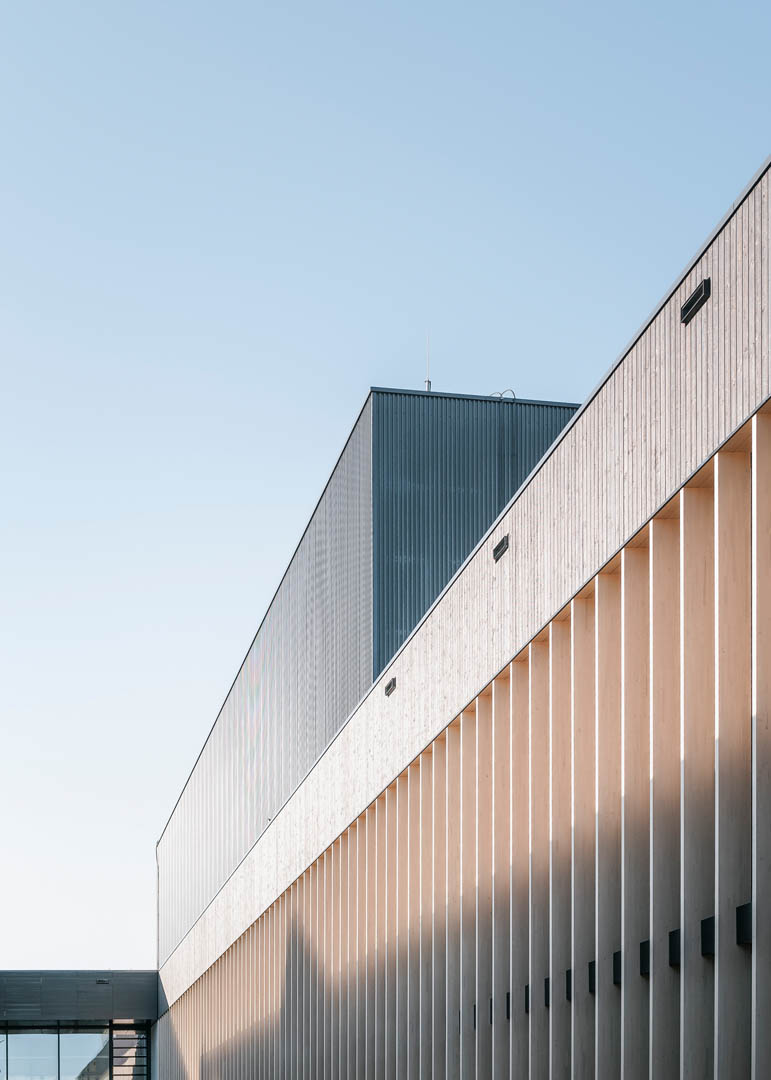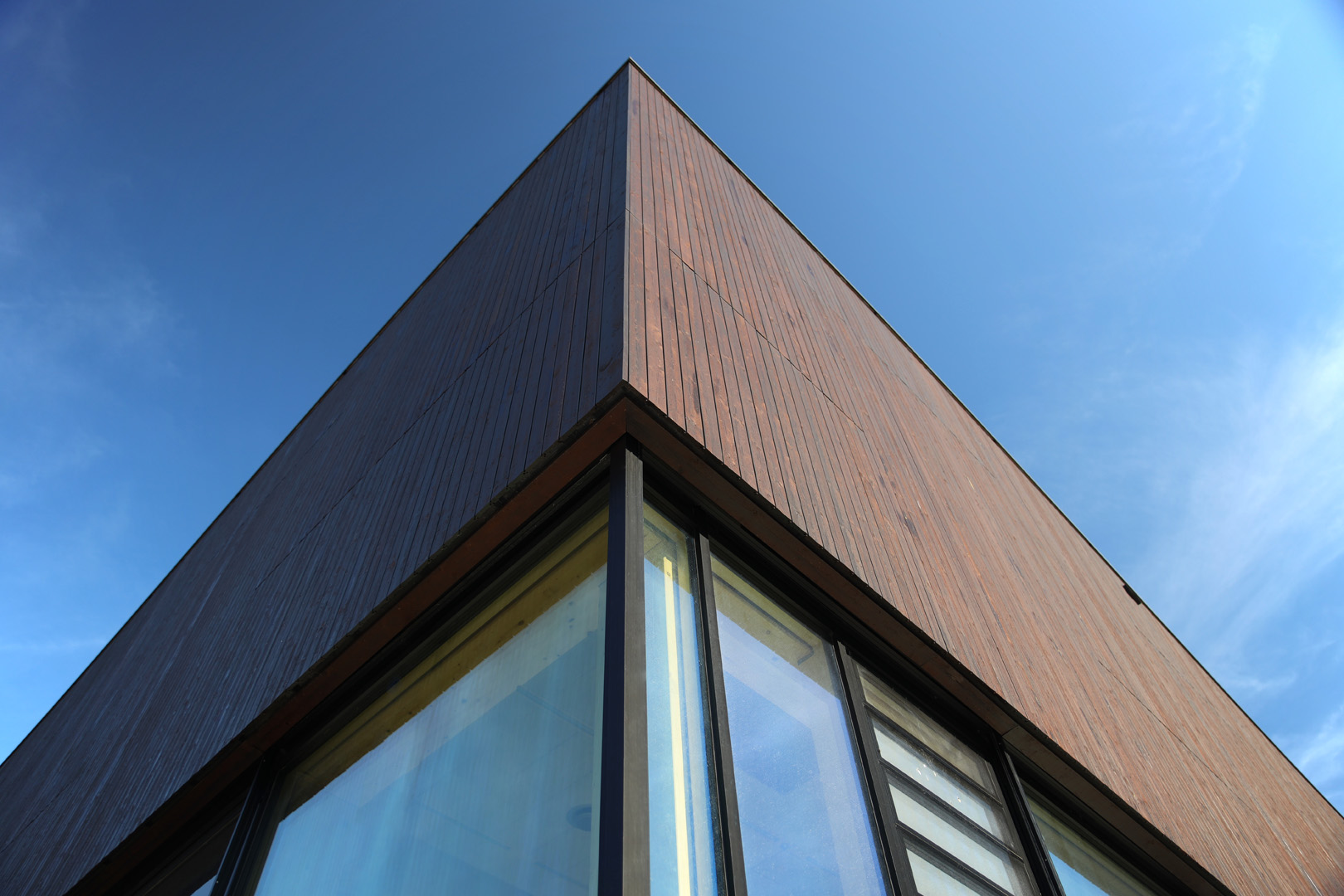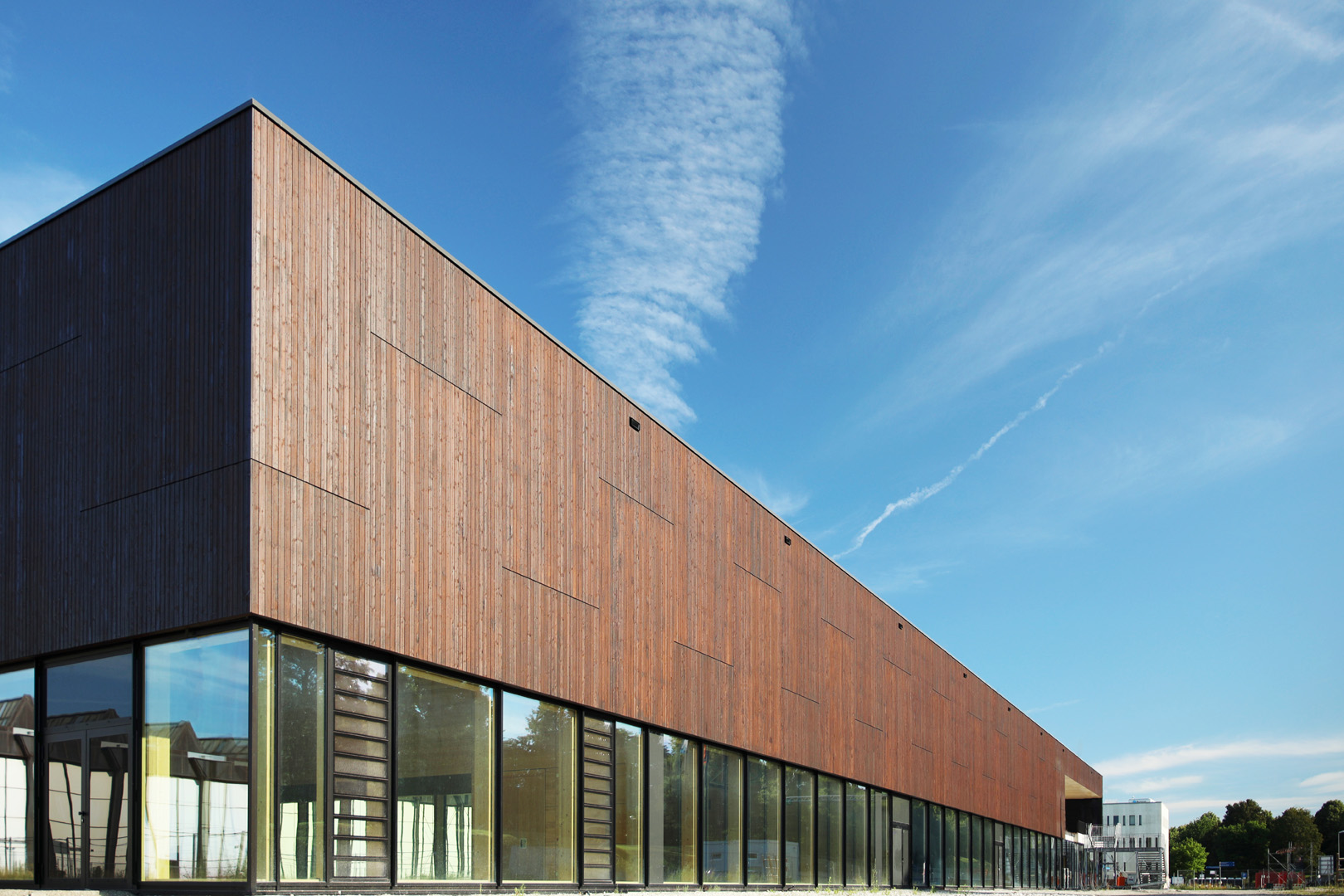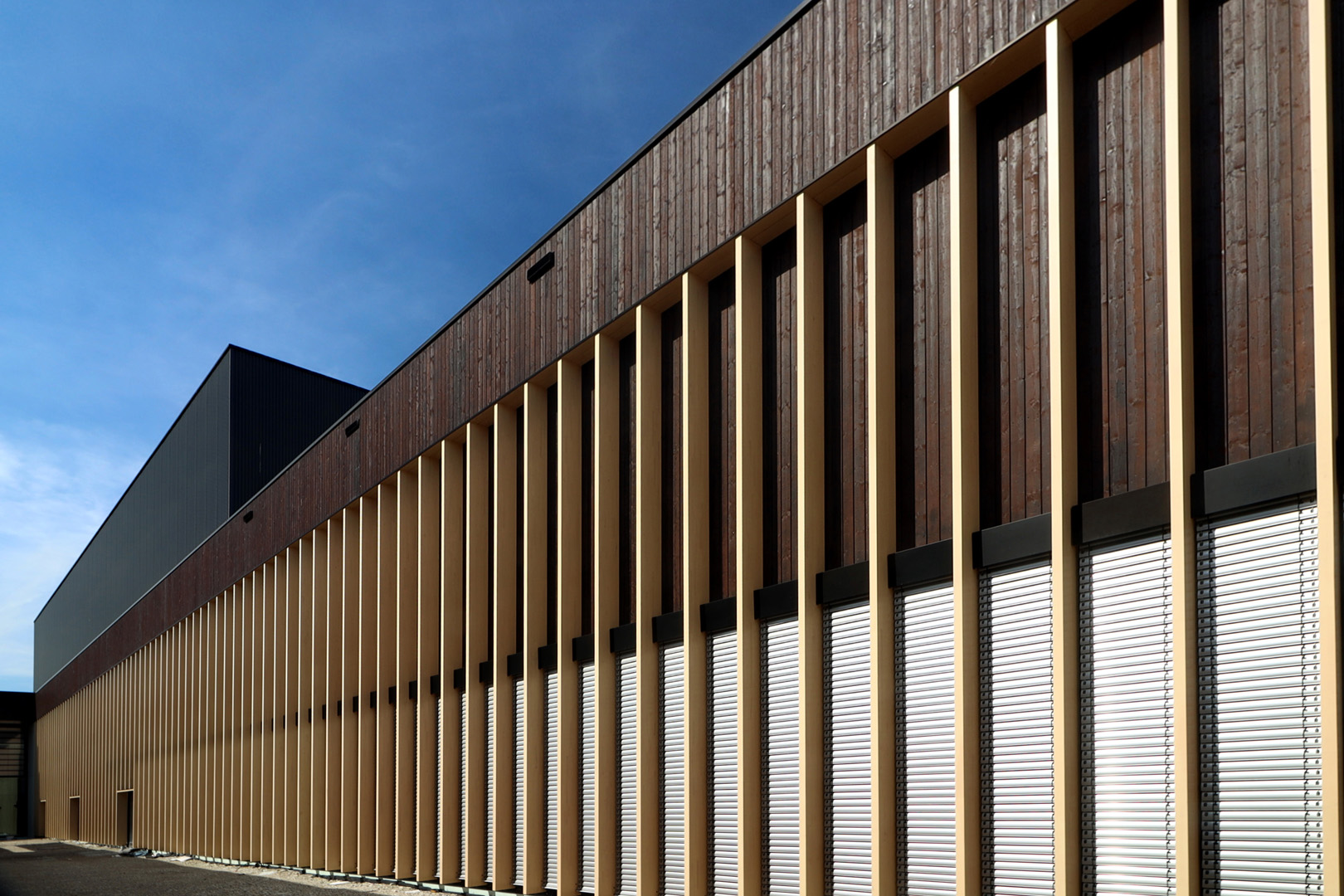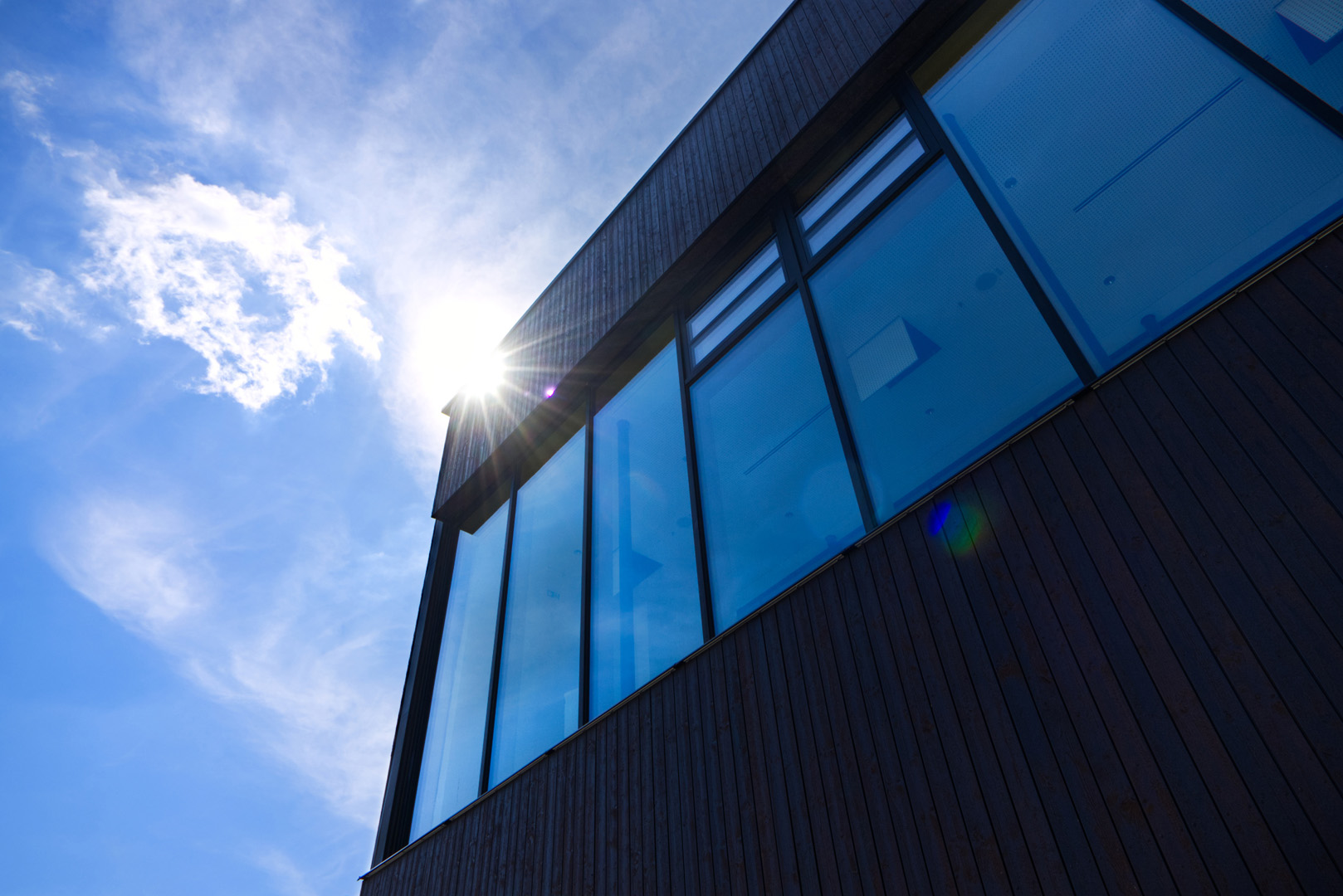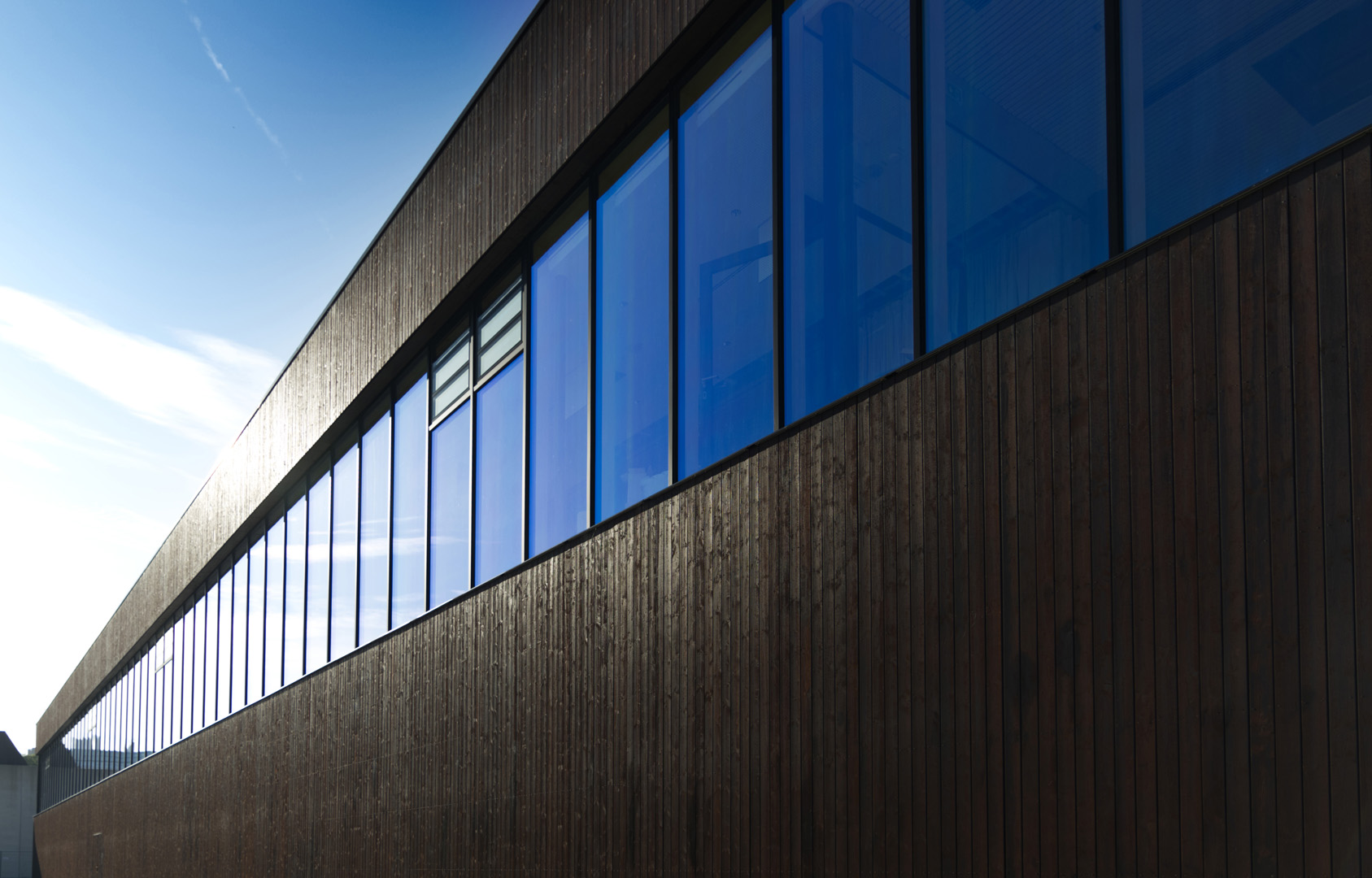 TUM Campus at the Olympic Park
MUNICH
In an outstanding sporting performance Gebrüder Schneider installed 3,000 m² of timber cladding, 1,600 m² of trapezoidal sheet metal cladding, a 1,200 m² wooden window facade, a 2,700 m² mullion and transom facade made of timber, aluminium and steel, 151 timber-, aluminium- and glass lamella windows and 48 doors for the entire external facade of the new TUM sports campus.
A sports campus that accommodates 2,700 students and 16,000 users. Munich's Olympic Park, which is under listed protection as an historic ensemble, is a world-famous, urbanist synthesis of the arts that brings together the building, sports facilities, park landscape and people in a unique way. The new sports campus of the TU Munich also fits harmoniously within the "master plan" of the architect Günther Behnisch. Here, the Faculty of Sport and Health Sciences and the Central University Sports Department find ideal conditions for competition, training and learning.
The 2-storey institute building is characterised by wood and glass as its essential building materials. They lend the 180-metre-long and 150-metre-wide building a light and airy appearance – in keeping with the motto of the 1972 Olympic Games: "Light, freshness and generosity". 14 sports halls, 12 lecture halls, 15 laboratories, 5 workshops and 300 offices are accommodated on around 19,000 square metres of floor space.
Sustainability determines the design. The client, the City of Munich, had specified in the tender that the new building had to be constructed and operated in a resource-efficient manner. The architects therefore planned to construct the entire building with 80 % wood. The canopy made of hollow box elements that freely protrudes some 19 metres, under which the 100-metre running track is laid out, is outstanding in the truest sense of the word.
The timber experts at Gebrüder Schneider were able to bring all their skills to bear in the realisation of the facades. Room-high timber window elements, 3,000 square metres of dark-glazed, vertical spruce wood cladding with a rough-sawn surface and the 8-metre-long wooden pilaster strips of the wooden window facades of the future inner courtyards represent the highlights of the project. In order to be able to connect the electric motor-driven doors and bottom-hung windows, the project team worked together with the wood manufacturing department at Schneider to figure out a solution for the invisible cable feed-through in the mullions of the facade.
BUILDING CONTRACTOR
State Building Authority Munich 2
ARCHITECT
Dietrich Untertrifaller ZT GmbH, Bregenz
PROJECT PERIOD
2018 - 2021
FACADE AREA
8,800 m²
TYPE OF CONSTRUCTION
Mullion and transom facades made of timber, aluminium and steel; wooden window facade; glass lamella windows; vertical spruce wood cladding; wooden lamella pilaster strips; aluminium lamella cladding; trapezoidal sheet metal cladding; aluminium doors and windows.