Installation

Installation
During every facade project we are on site with our own team to ensure the professional installation of facade elements, windows and doors. Our department for installation takes care of the extensive planning and coordination of manpower, material and equipment. Depending on the scope of the project, we staff the teams with civil engineers as well as our own specially qualified personnel, e.g. from the fields of glazing, structural engineering, welding, metal construction or window construction.
THE ADVANTAGES GEBRÜDER SCHNEIDER PROVIDES YOU IN THE FIELD OF FACADE INSTALLATION: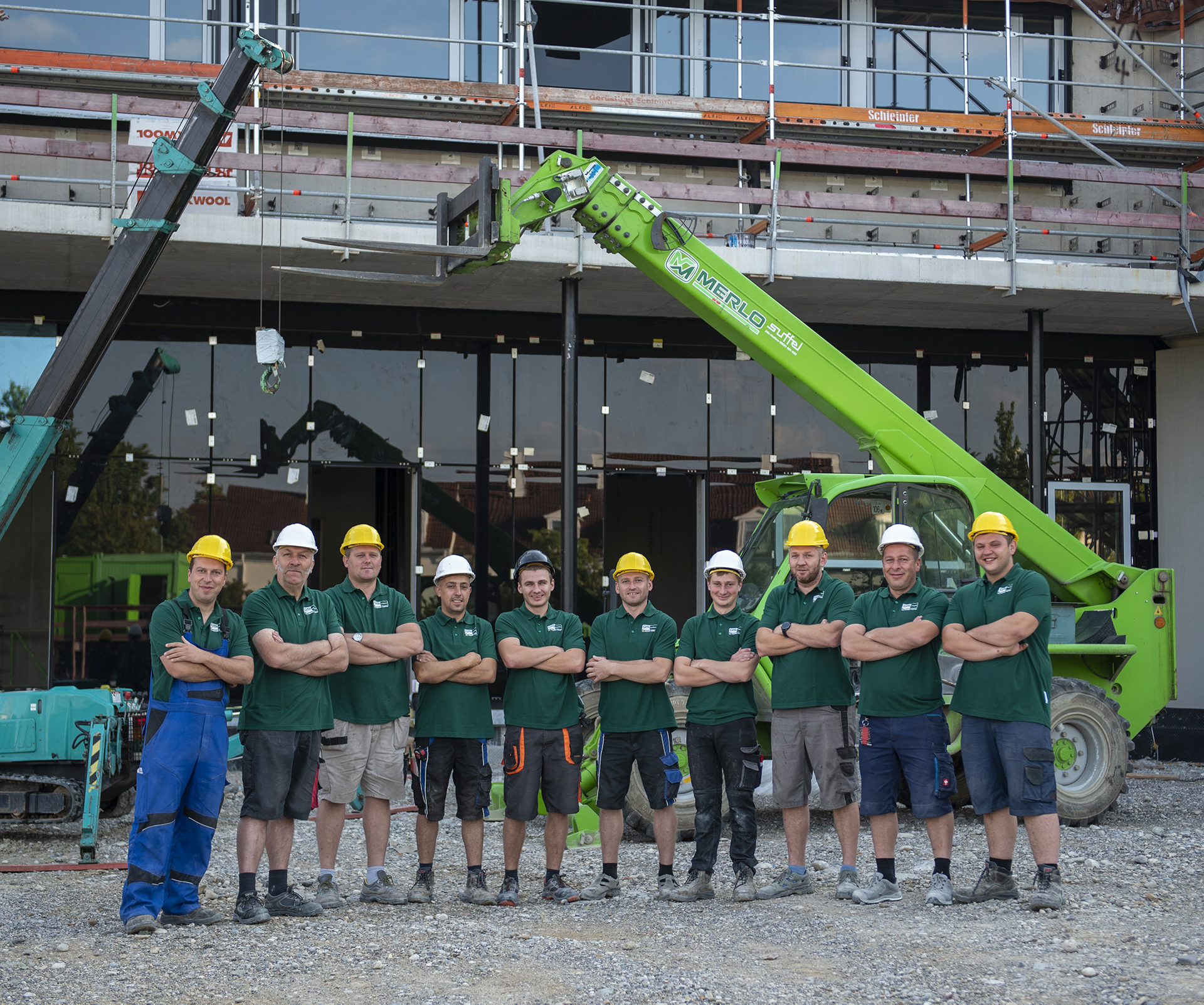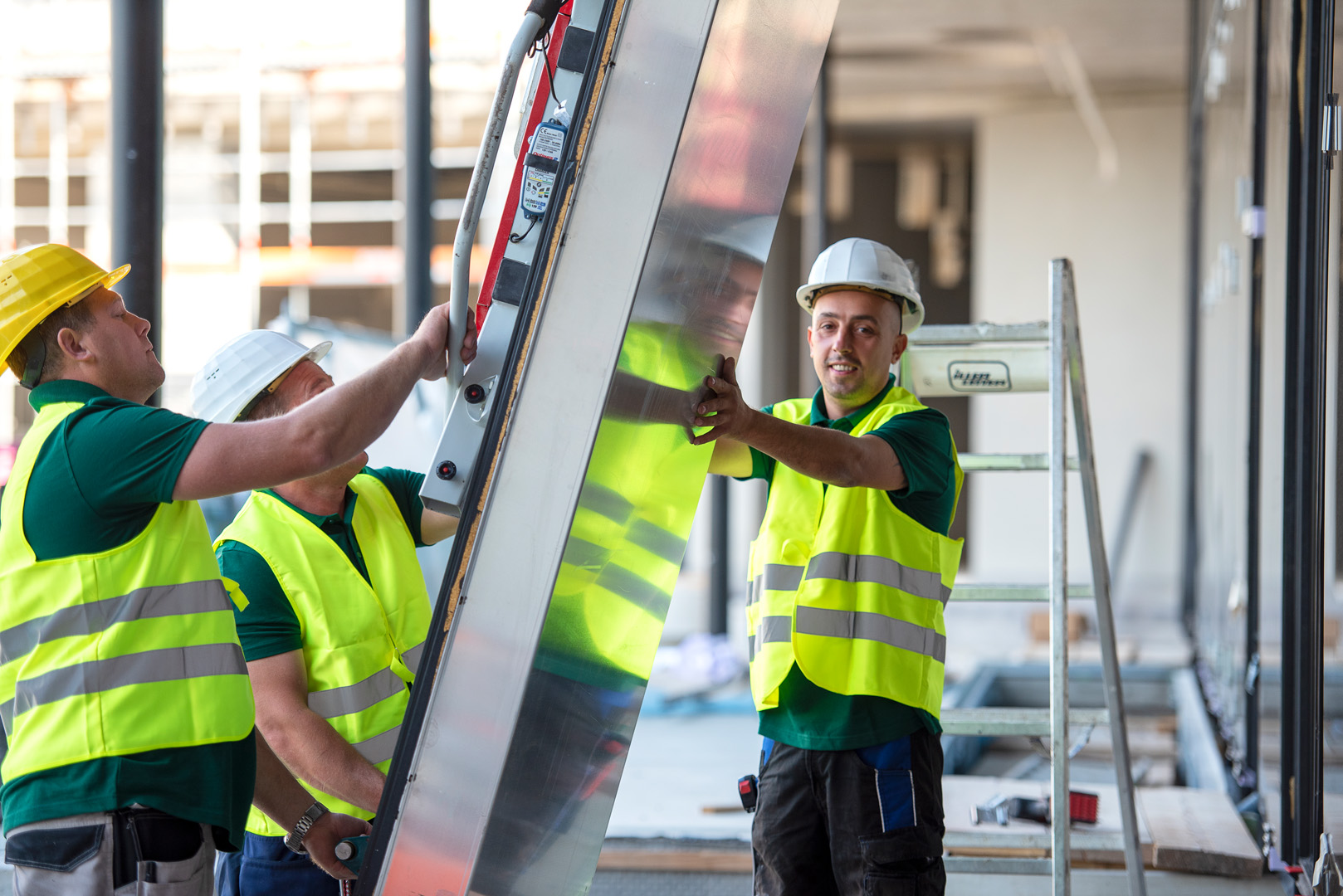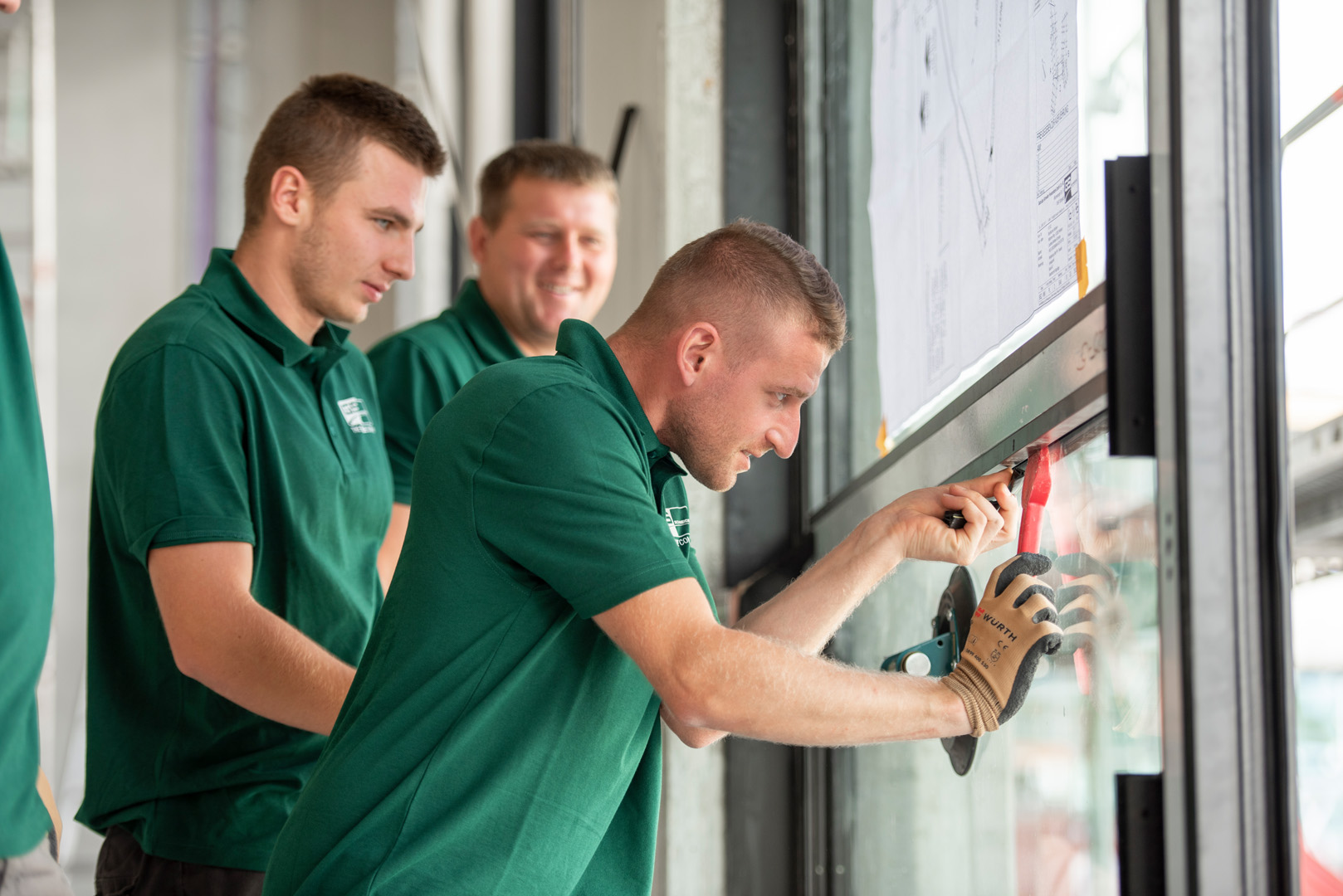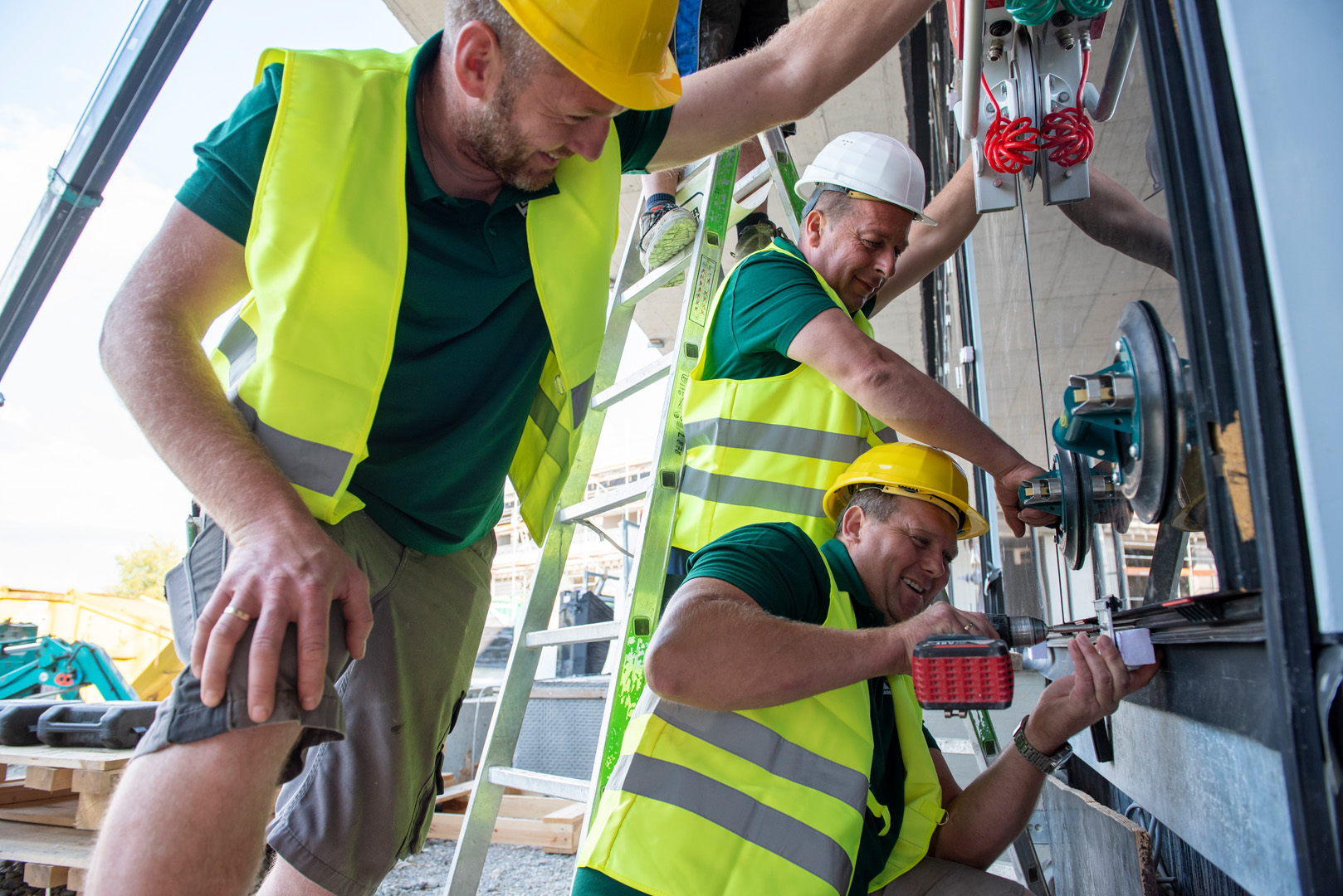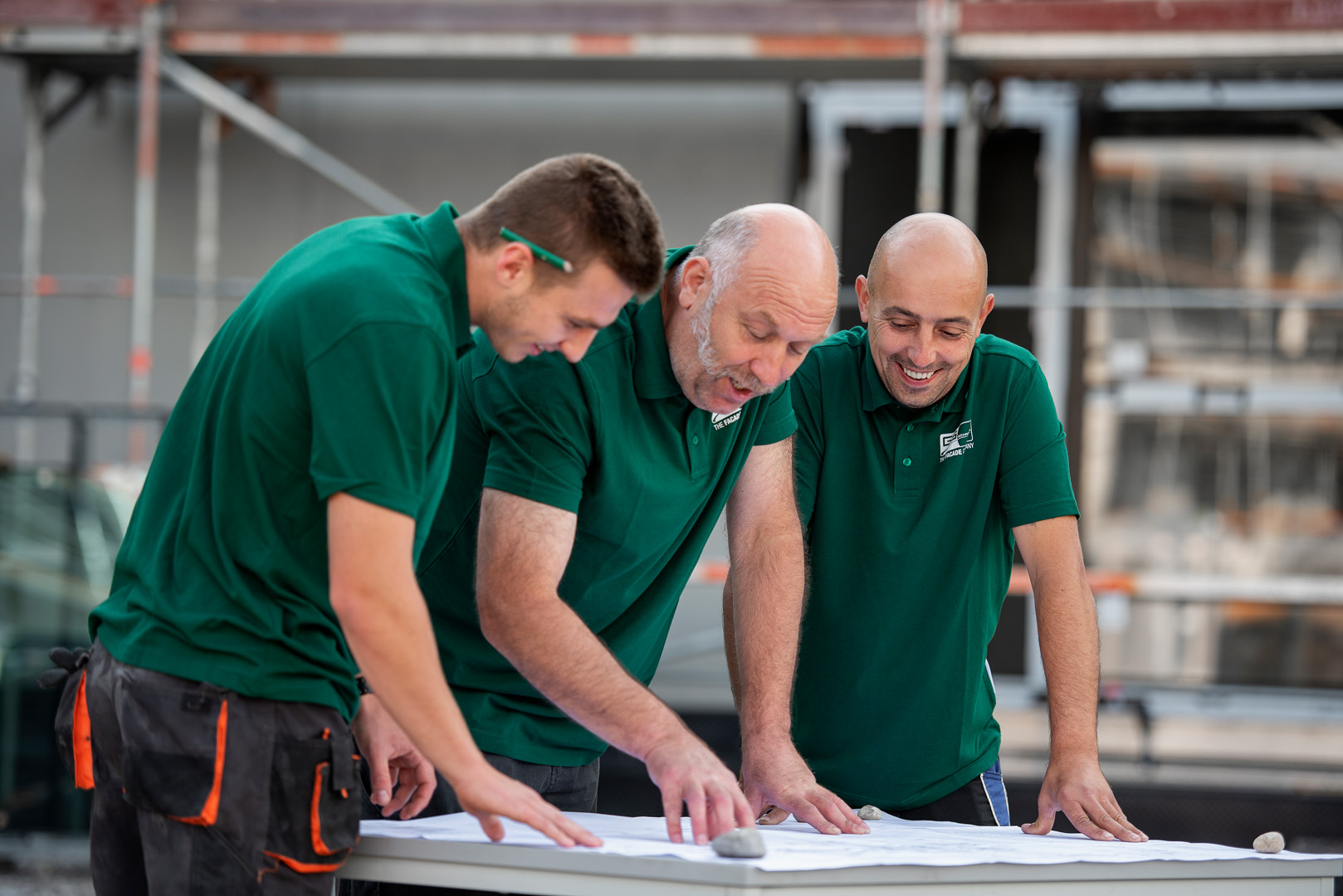 Über-uns_Kompetenzen_Montage (33)
Über-uns_Kompetenzen_Montage (9)
Über-uns_Kompetenzen_Montage (20)
Über-uns_Kompetenzen_Montage (27)
Über-uns_Kompetenzen_Montage (1)
Installation concepts:
The optimisation of the installation time as well as the construction site logistics holds out considerable savings potential. Moreover, the work of the other trades should of course as far as possible not be affected. Our installation team is therefore involved at an early stage in order to already identify potential problems during the planning phase, to find the most efficient and safest installation procedure and to ensure a smooth process.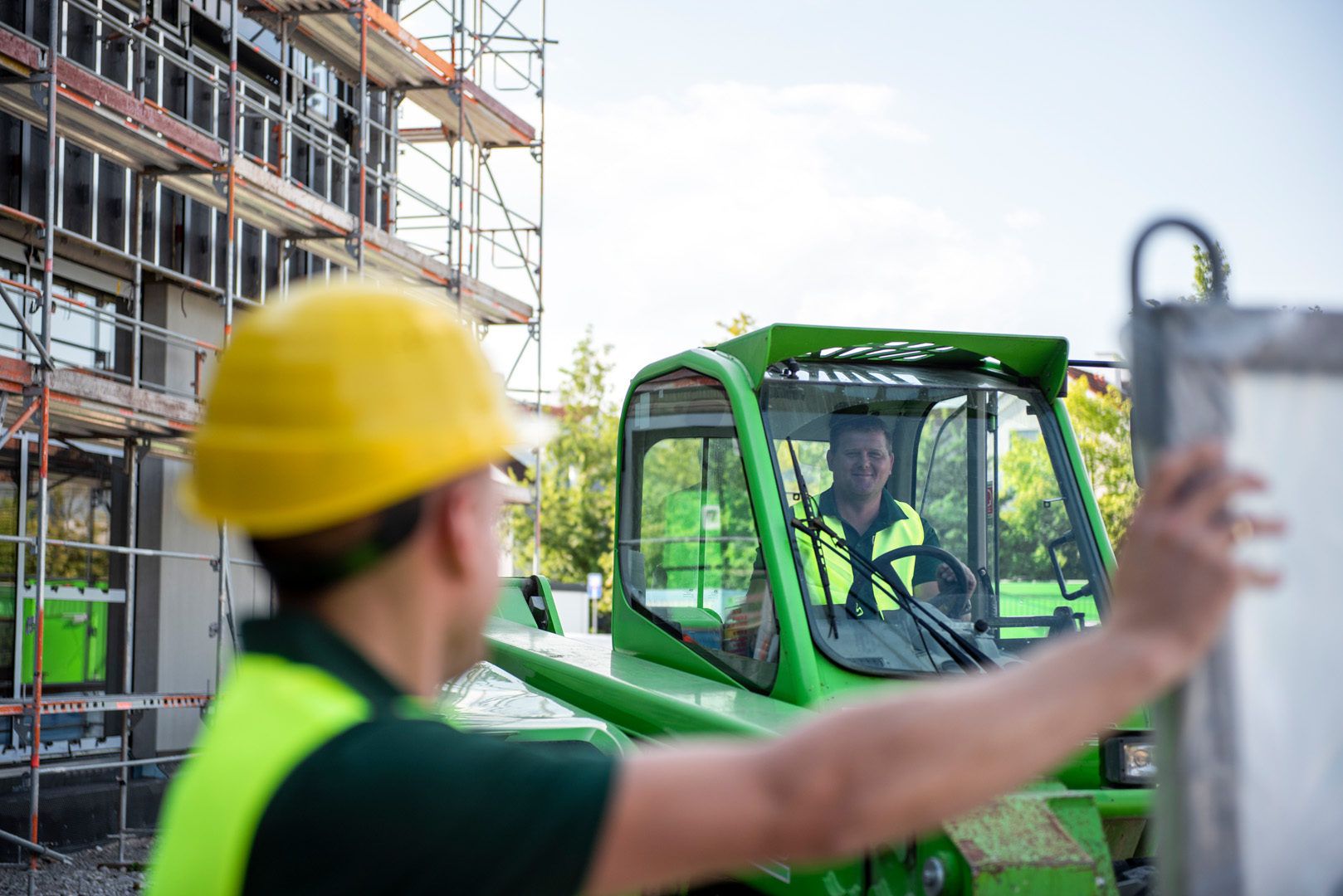 Safety on the construction site. Also when working at great heights, the safety of the installation teams as well as the people in the immediate vicinity must be guaranteed at all times. Gebrüder Schneider has therefore introduced a comprehensive safety management system. It comprises recurring training and instruction courses, continuous self-monitoring by safety experts and inspections by external safety inspectors. Our security systems, personal safety equipment and other equipment are always state-of-the-art.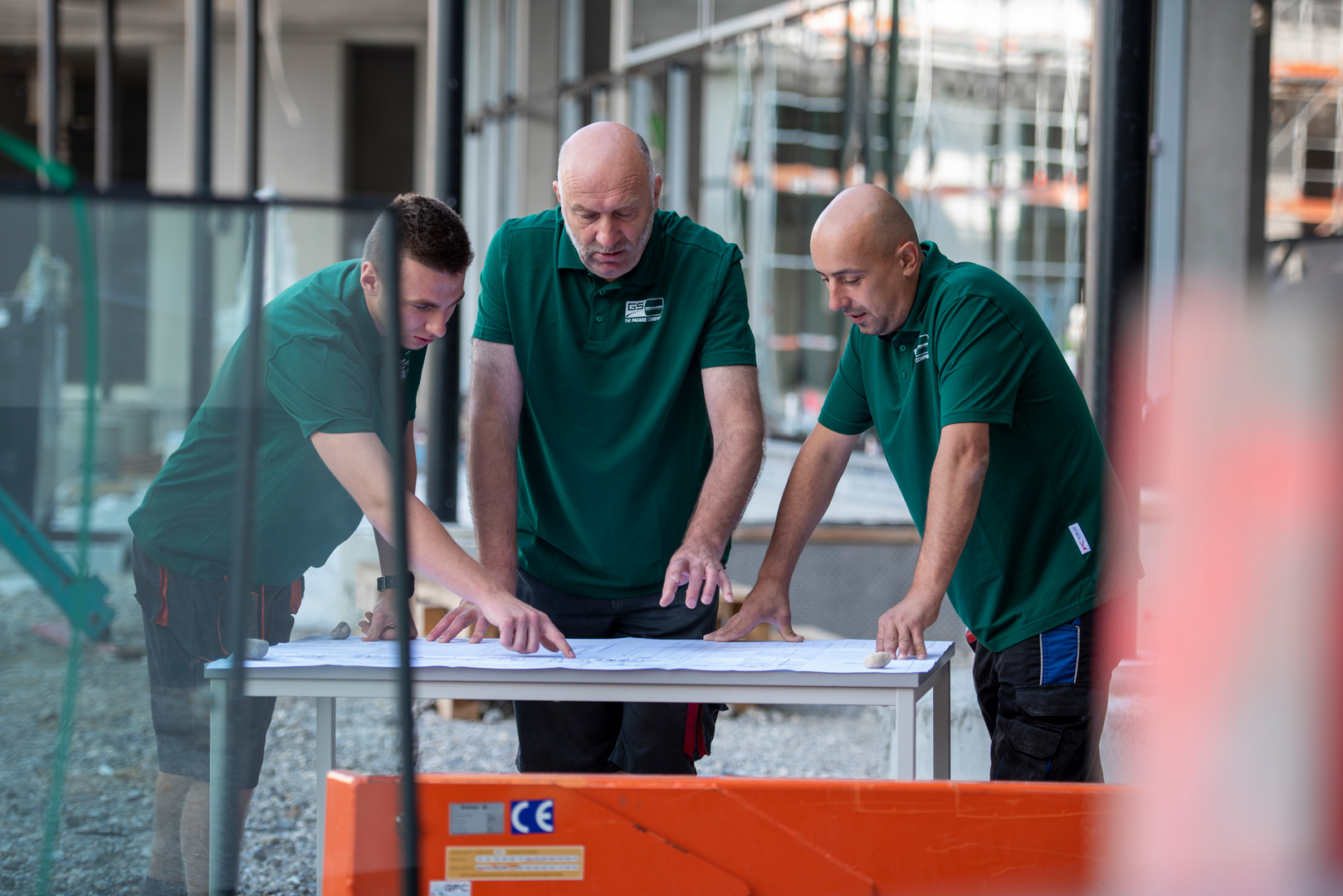 International construction logistics. Sophisticated construction logistics are necessary in order to transport elements weighing several tons to the installation site on time. Sometimes international transports or roadblocks have to be organised, sometimes the locations of installation equipment and machines for facade installation have to be coordinated. Our installation team ensures that all the necessary machines and equipment are on site on time, organises the coordination of the work with the other trades and draws up logistics concepts and installation instructions.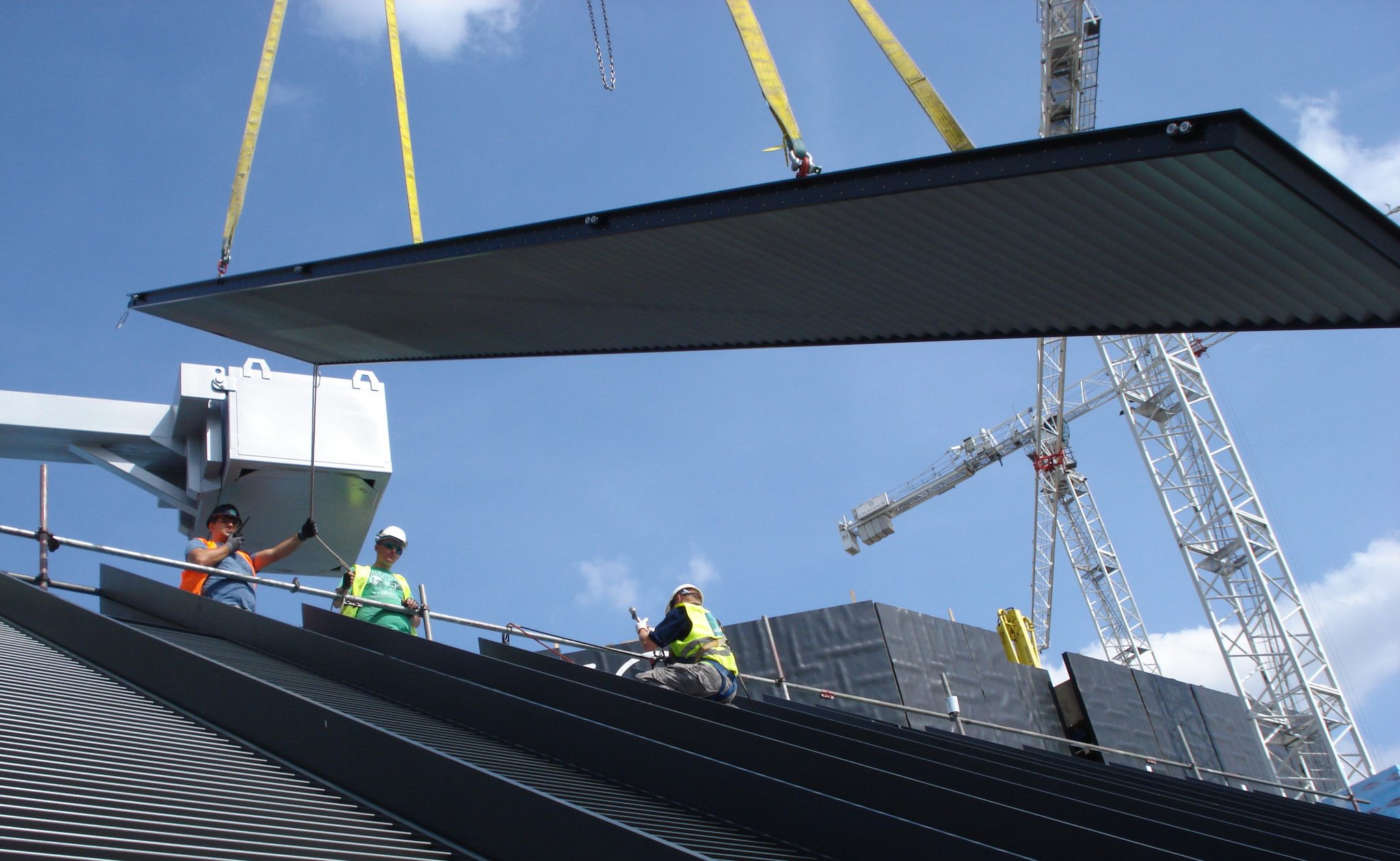 OUR MACHINERY FOR THE ELEMENT INSTALLATION
Regularly facade constructions are used for which existing machines and manipulators or those available on the market are unsuitable. In this case, our assembly team finds individual solutions in the form of tailor-made special machines or transport racks for transport and module handling on site and implements them.
OUR EQUIPMENT FOR THE FACADE INSTALLATION
Even after completion of your facade project, we are there for you within and, if you wish, beyond the warranty phase. You can find more information on our Maintenance & Service page.